What is a visit to Prague without a trip up to Petrin Hill via the Funicular? At Petrin Hill, you can enjoy amazing views of Prague, scale the Petrin look-out tower, head for the hall of mirrors (mirror maze) or simply stroll along the hills to Strahov Monastery.
Attractions at Petrin Hill
Funicular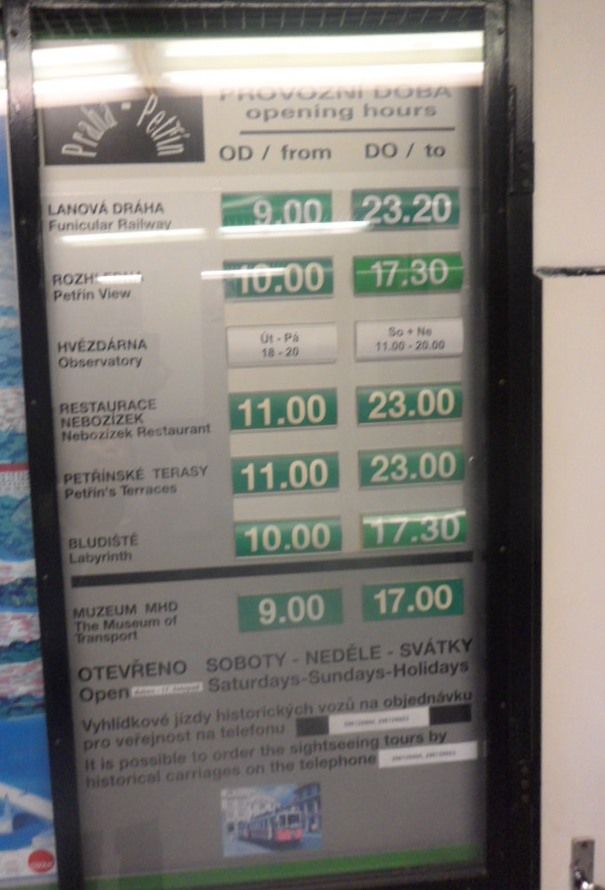 Opening hours of Funicular Station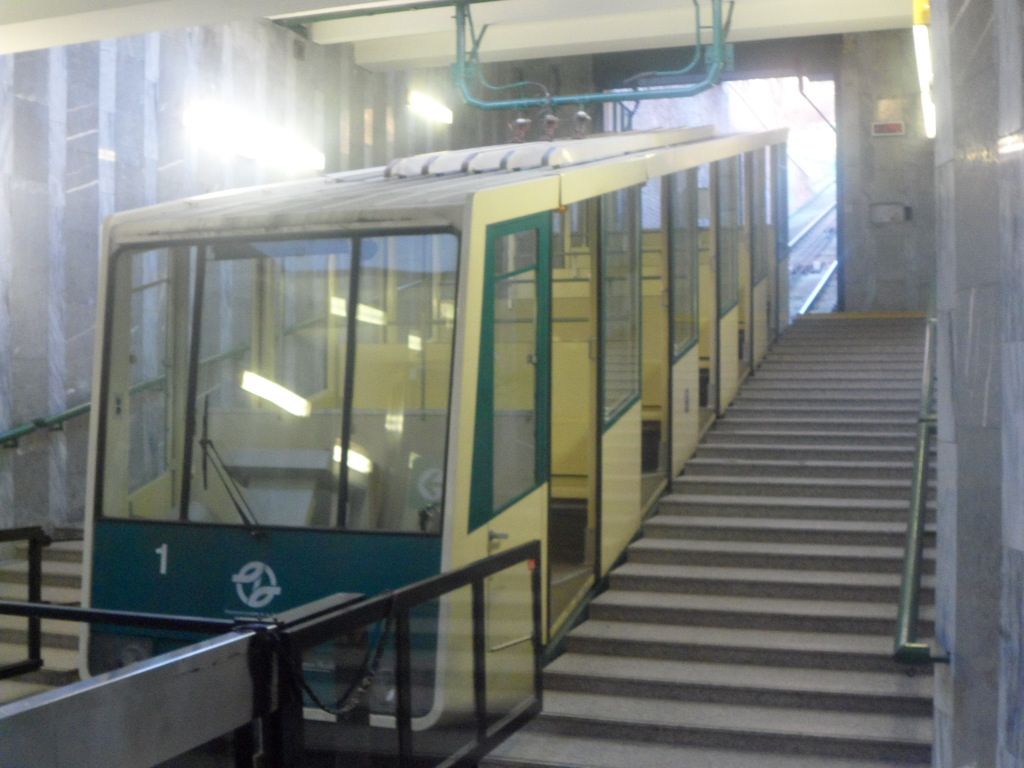 The Funicular up to Petrin Hill from Ujezd Station

Video of Funicular Ride up to Petrin Hill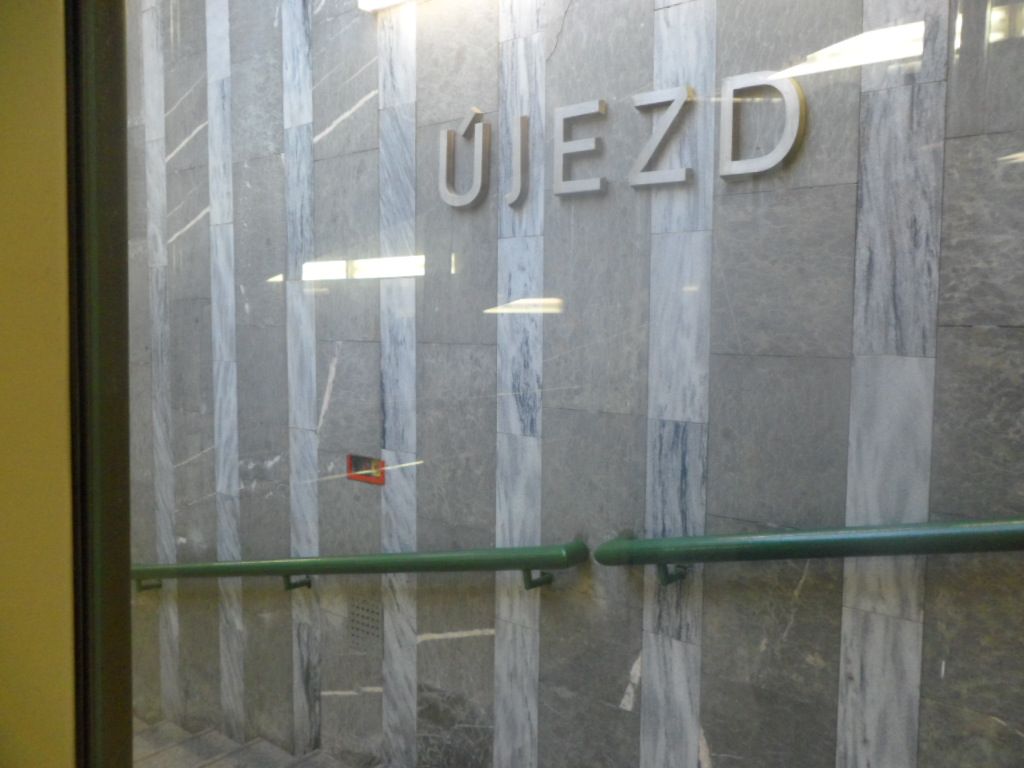 Ujezd Station (near to Hotel Roma)

Petrin Station
We were quite early this particular morning. Air was still cold but the sun was coming up. We were actually the first to take the funicular. There were a few others who took the first train up the hill as well – maybe workers at the restaurants? If you're early like us and not sure what to do, there's actually a mini museum depicting the history of the funicular. An interesting history…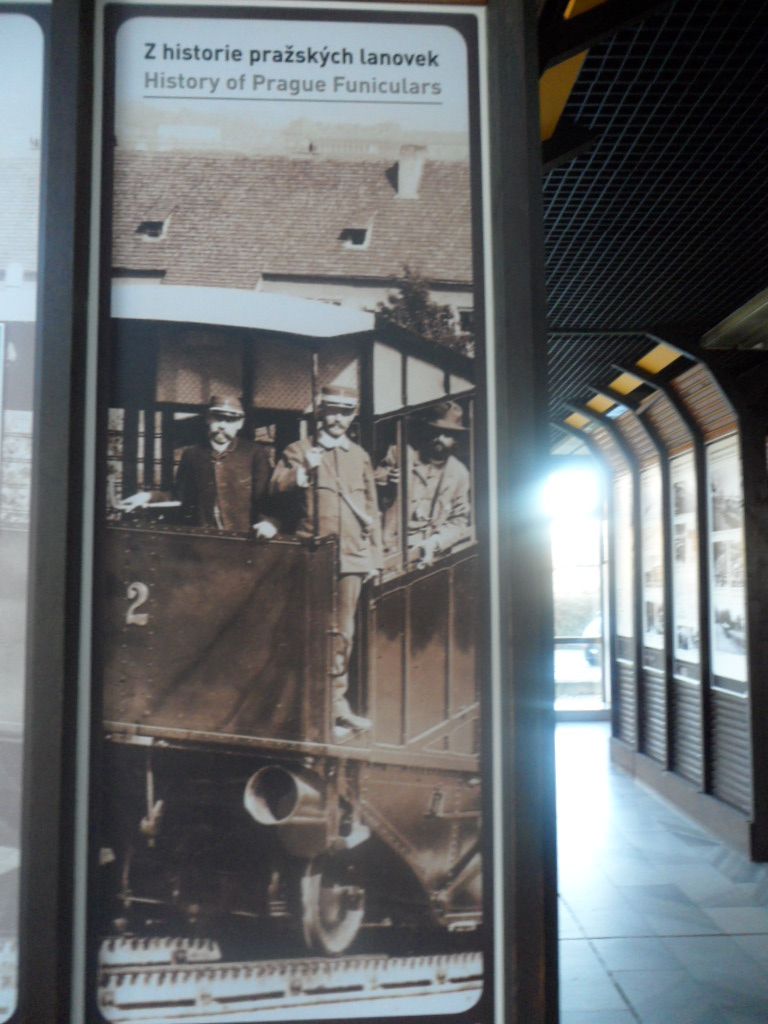 History of the Funicular
Petrin Tower and Hunger Wall
The main attraction atop of Petrin Hill would be the Petrin look-out Tower.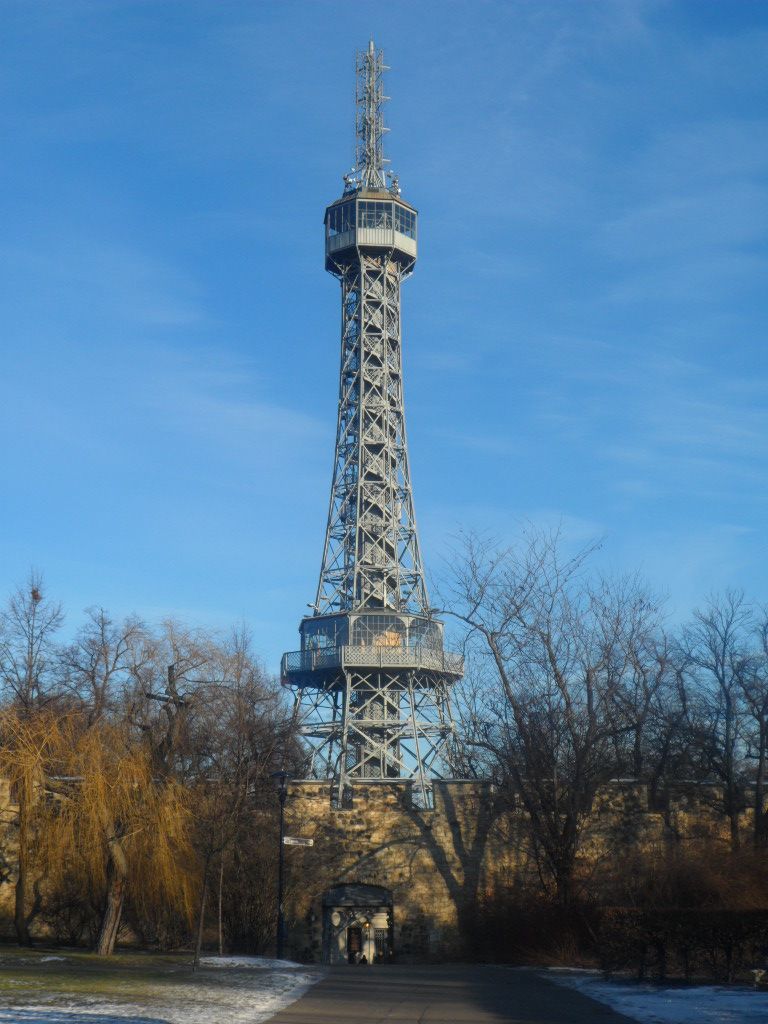 Petrin Tower and the Hunger Wall
The Petrin Tower was built in 1891 for the Jubilee Exhibition. It is purposely reconstructed as a mini replica of the Eiffel Tower (looks familiar eh?). The tower is 60m high and has 299 steps to the top platform.
The wall you see in this picture is also known as the Hunger Wall. It was said that the wall was built by Charles the 4th, not as a means of defence but actually to employ the poor people and to feed them – hence the name Hunger Wall.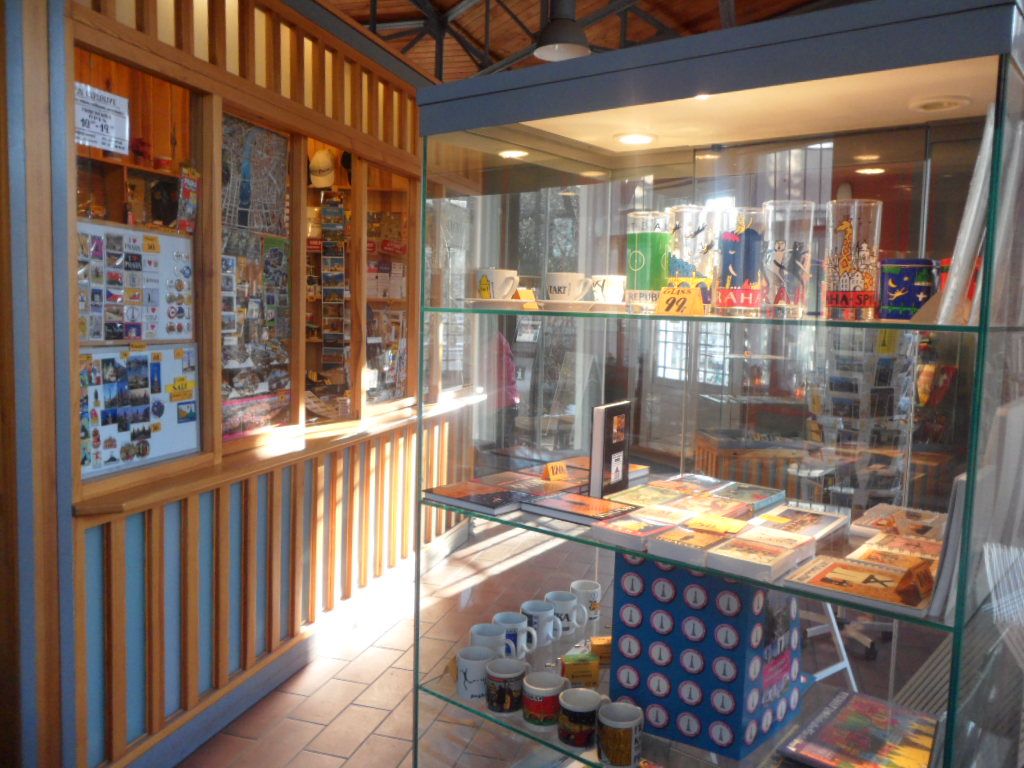 1st Floor of Petrin Tower – Did not go up as the lift was spoilt!
Mirror Labyrinth

Mirror Labyrinth Petrin Hill Prague
Again, we were early and we had to wait till the Mirror Labyrinth opened (opens at 10am daily except during winter months, opens on saturday and sunday only). It contains a maze of mirrors as well as some contoured mirrors for whimsical (laughter hall) effects.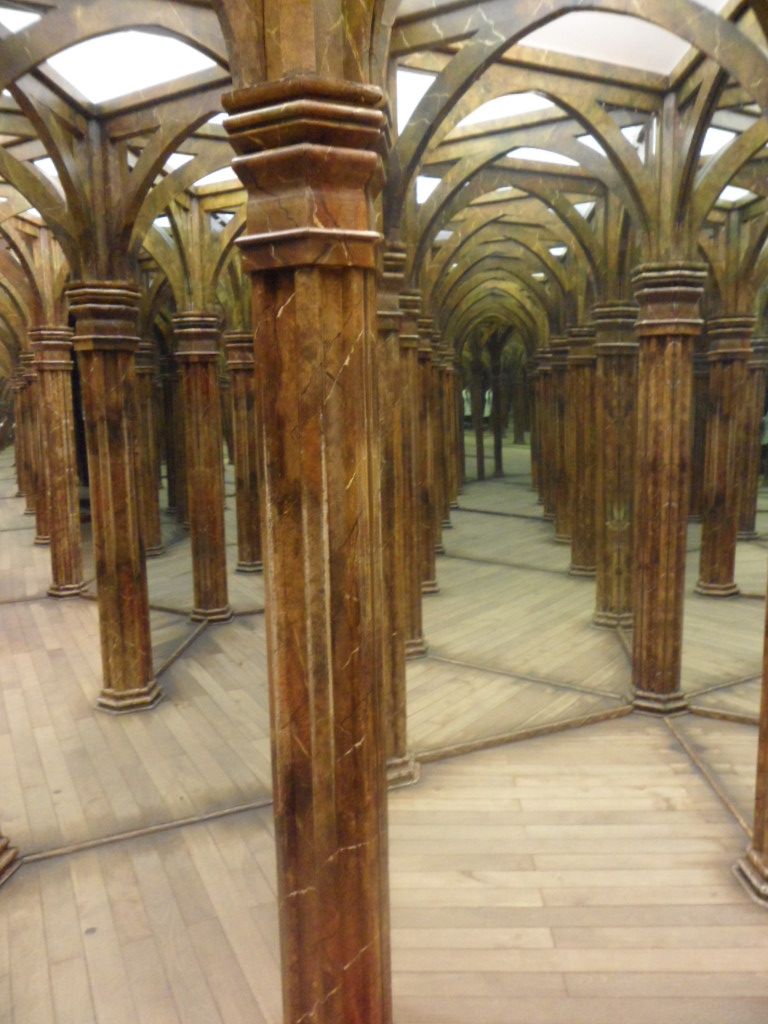 Mirror Maze in Mirror Labyrinth Petrin Hill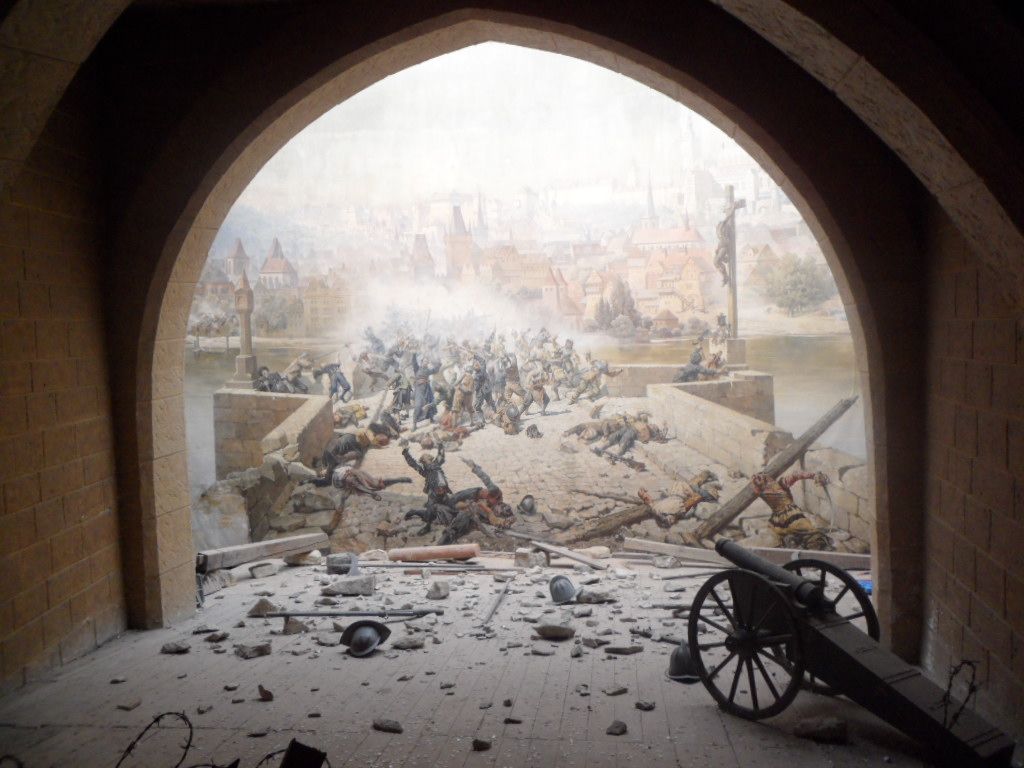 Dioramic Picture commemorating the clash between the Swedish Army and Jesuit College
This scene commemorates the battle of students with Swedes on Charles Bridge in 1648.
Enjoy a Stroll and Chill out with a pint at the Brewery
Atop Petrin Hill, not only can you enjoy a lovely stroll overlooking amazing views of Prague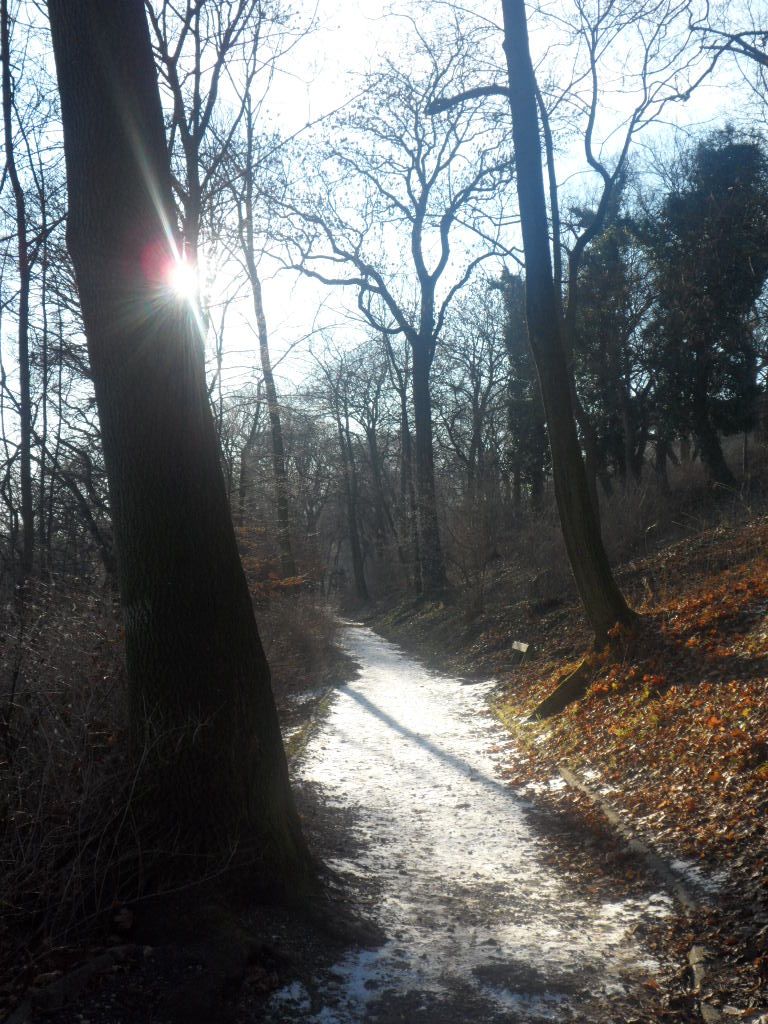 Snowy path behind Petrin Tower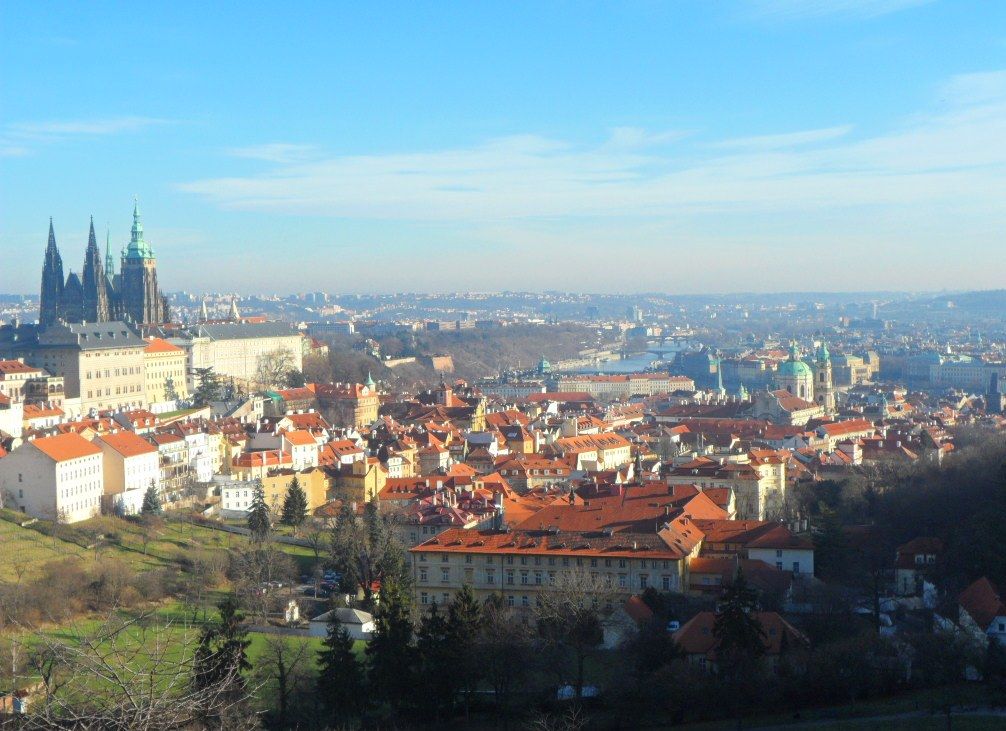 Amazing view of Prague at viewing point outside monastery

View from Petrin Hill
You can also enjoy a pint at the local brewery!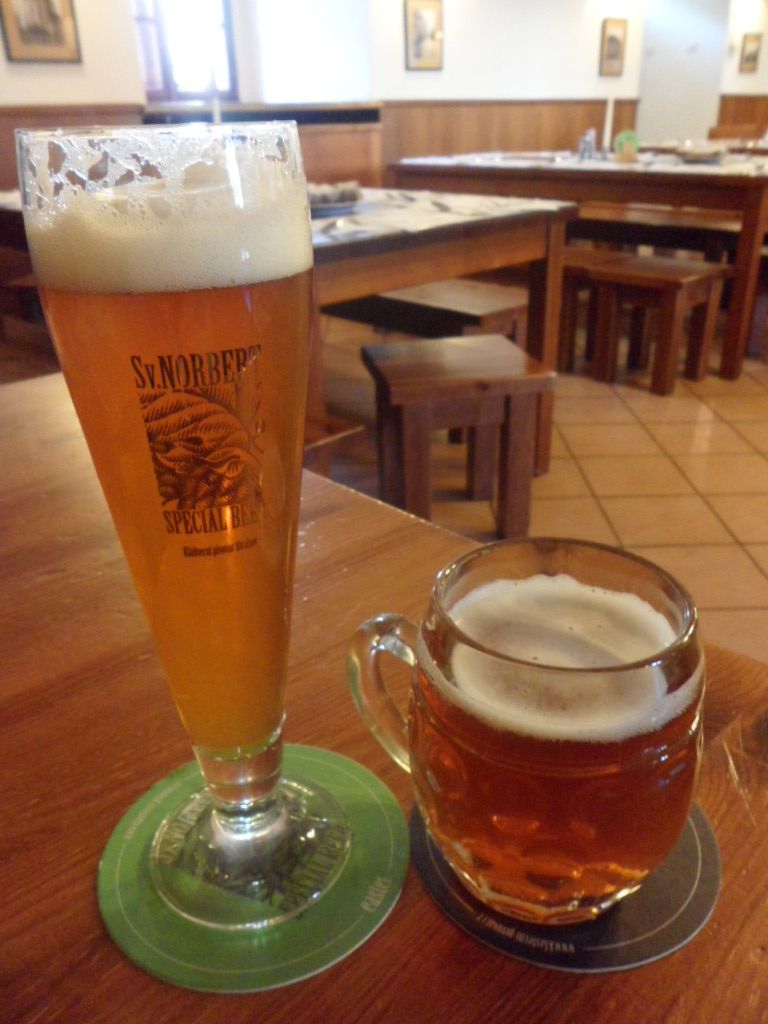 Enjoy a pint for less than 50Czech Koruna!
Last Words
We hope you've enjoyed our short little synopsis of our trip up Petrin Hill. Do share with us other interesting activities or sights that you've enjoyed here!
Hotel Deals
For your convenience, we have arranged for the best hotel deals in Prague right here!
If you enjoyed our content, "Like" us on Facebook Today!

Posts related to Prague Czech Republic
Top 6 Things to do in Prague and Attractions in Prague Czech Republic
Attractions and Things to do in Prague : Day 4-6 of Europe Trip
Attractions in Prague
Prague Castle – The most iconic architecture in Prague
Petrin Hill via the Funicular – Amazing View of Prague and Hall of Mirrors Awaits
Municipal House Prague – Enjoy a cuppa at Kavárna obecní Dům while reveling in the arts
Wenceslas Square Prague – Shopping , Dining , Cinemas and more
Charles Bridge Prague – Beautiful Architecture with Stories and Legends to Tell
Old Town Square Prague – History, Astrological Clock and more
Astronomical Clock Prague – Work of A Genius
Hotel that we stayed in Prague
Hotel Roma Prague Czech Republic – Great room at an excellent price
Related posts: