Having watched "Friends" and remembered how much pizza and beer is part of the American culture (observe Joey in "Friends"), we approached our friendly concierge at Palace Hotel and asked where we could have some pizza and beer in a casual setting, we were referred to Umbria, within walking distance of Palace Hotel.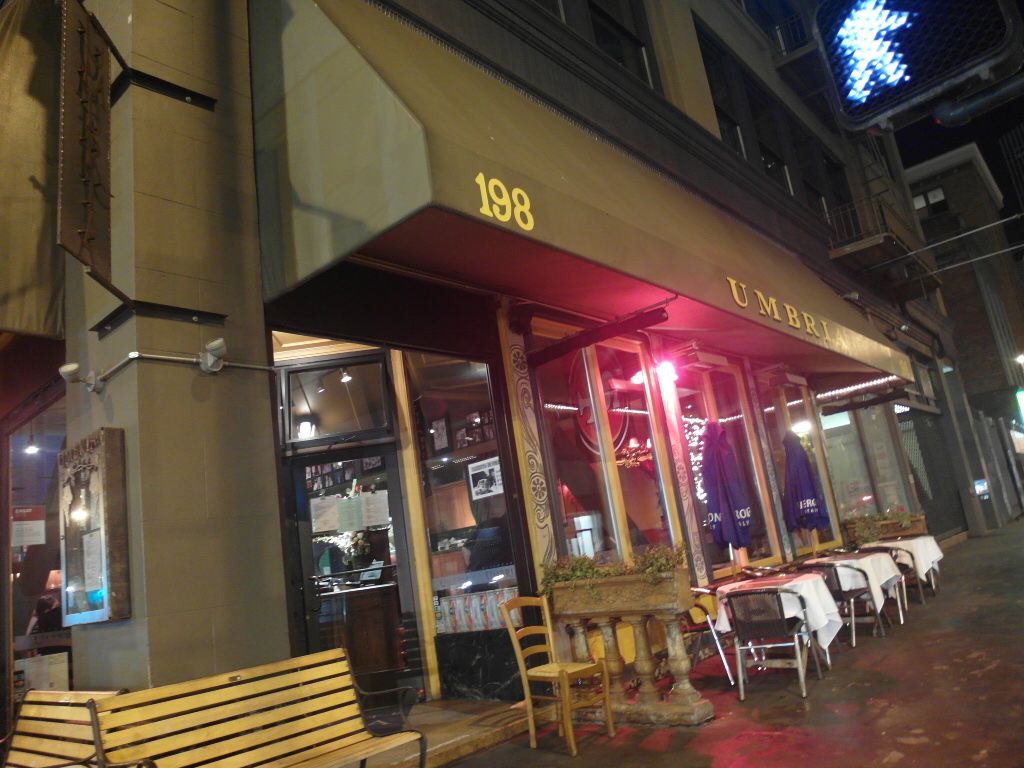 Entrance to Umbria San Francisco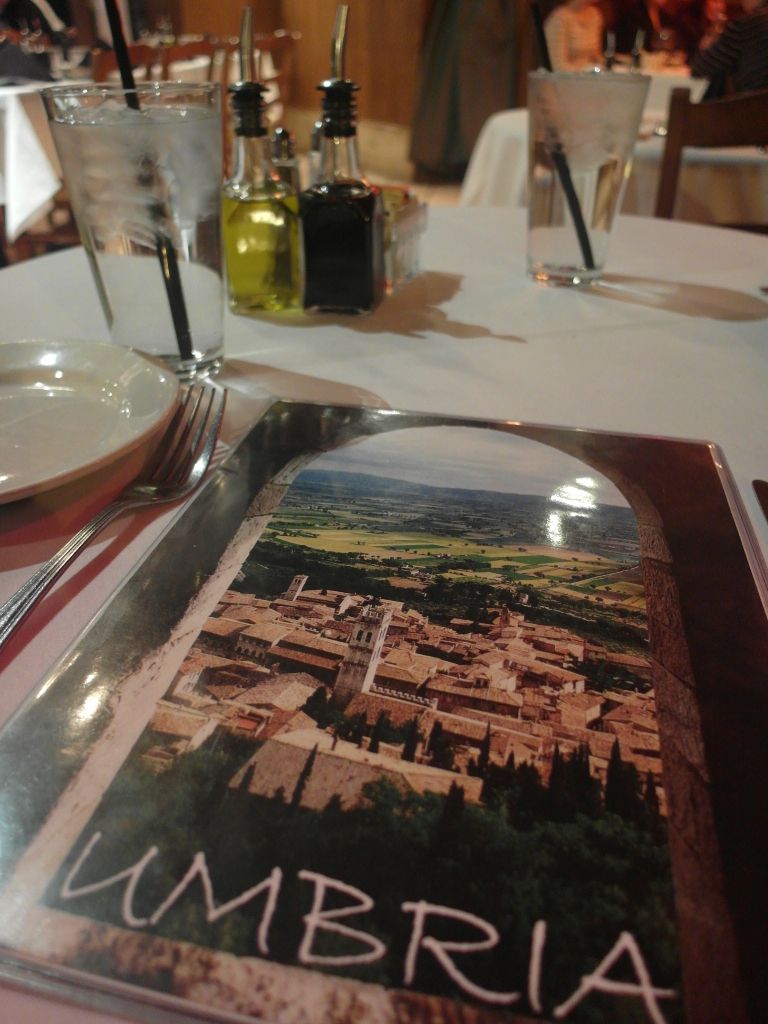 Menu of Umbria where we had beer and pizza
Umbria is located at 198 2nd St, San Francisco, California 94105 and it serves up authentic italian cuisine – the ones where you'll have a waiter come up to you and introduce the day's menu and start off the meal with bread and appetizers…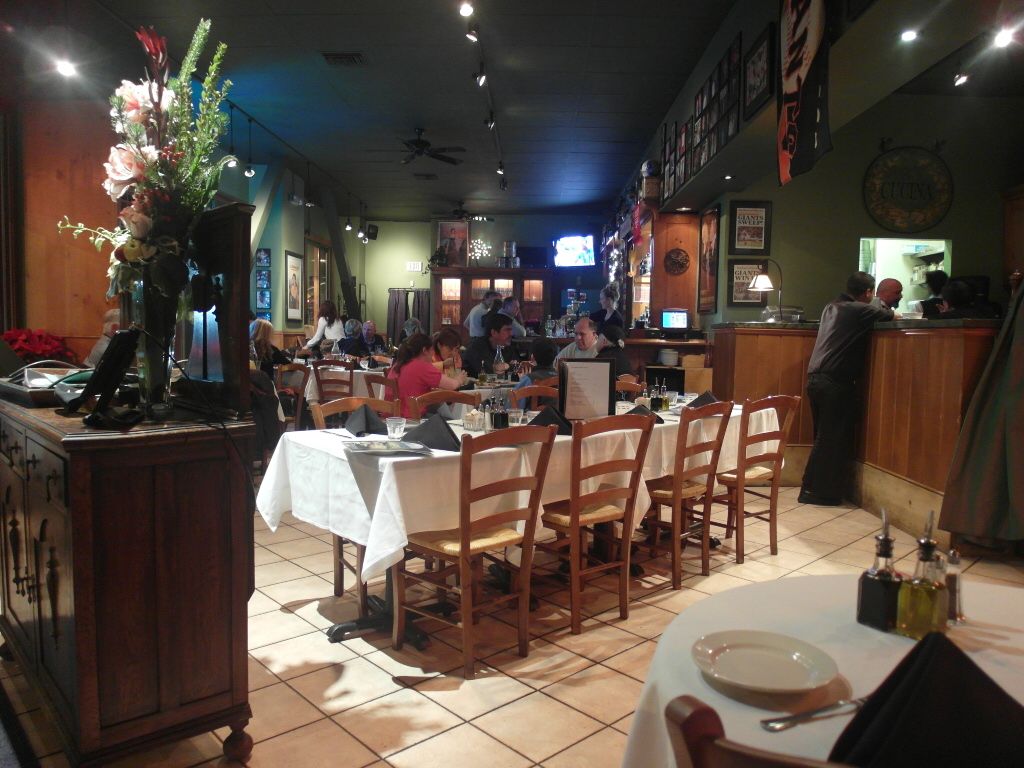 Inside Umbria Ristorante
After looking through the menu, we ordered exactly what we came for… Ice cold beer with authentic Italian Pizza…so we ordered 2 Peroni beer (off the tap) with the Pizza Bianca Con Arugula E Prosciutto – Fresh mozzarella, fontina cheeses, prosciutto, arugula, shaved parmesan and white truffle oil.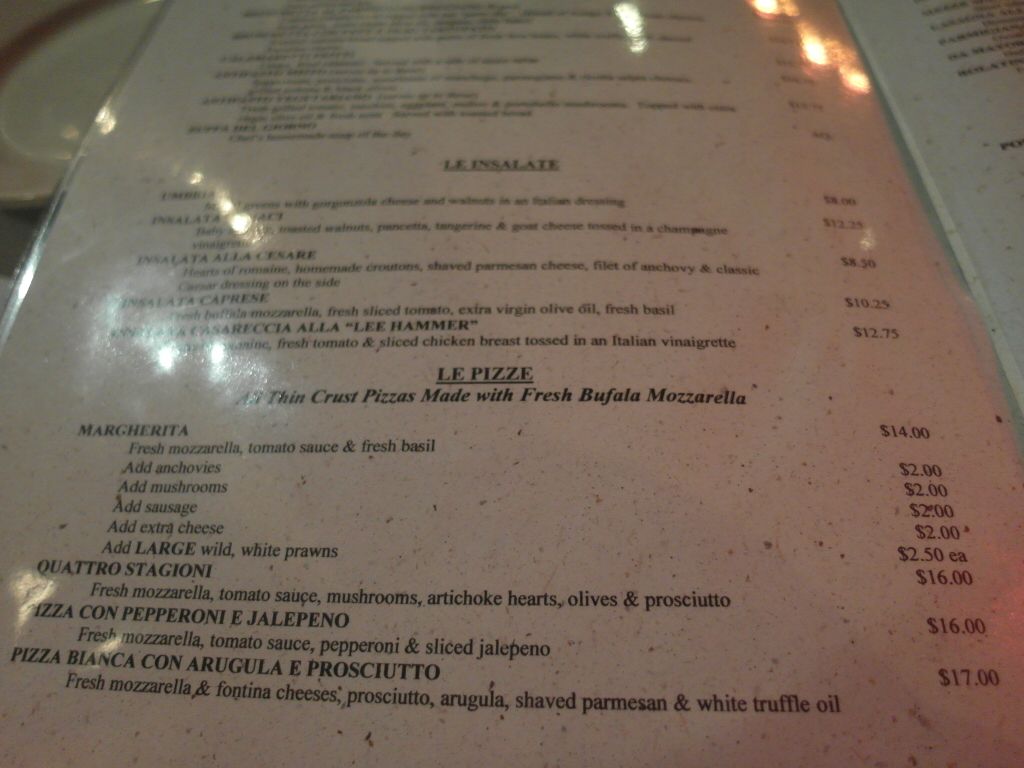 Menu of Umbria Ristorante San Francisco – we ordered the last item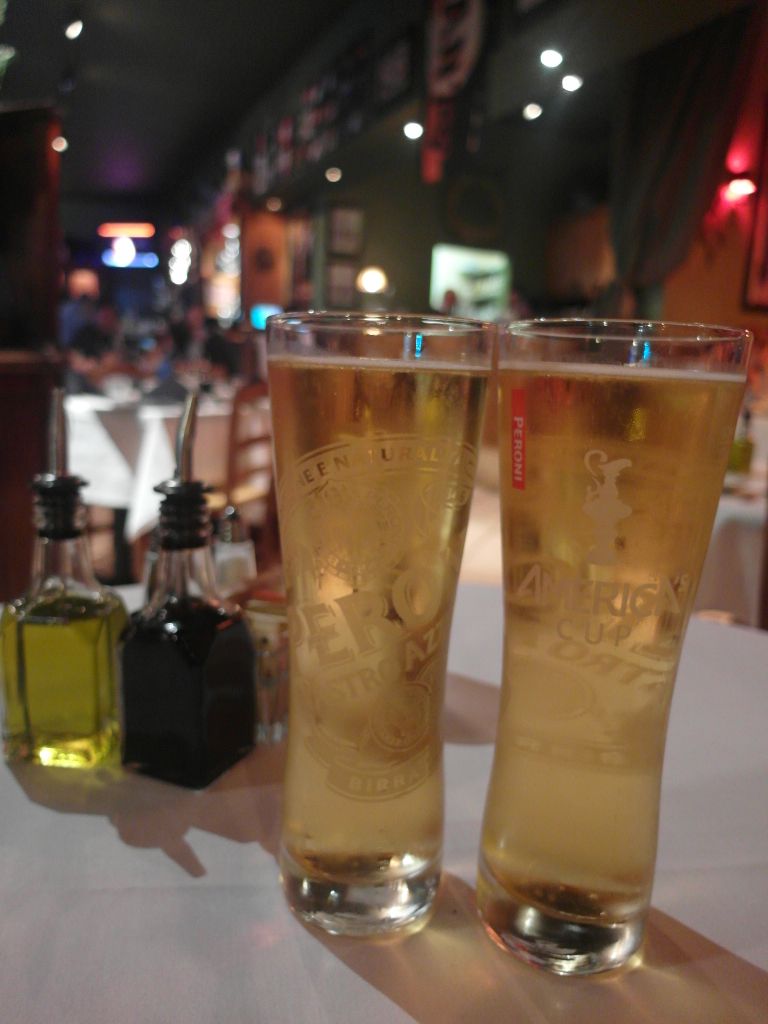 Italian Peroni Beer from the tap at 6USD each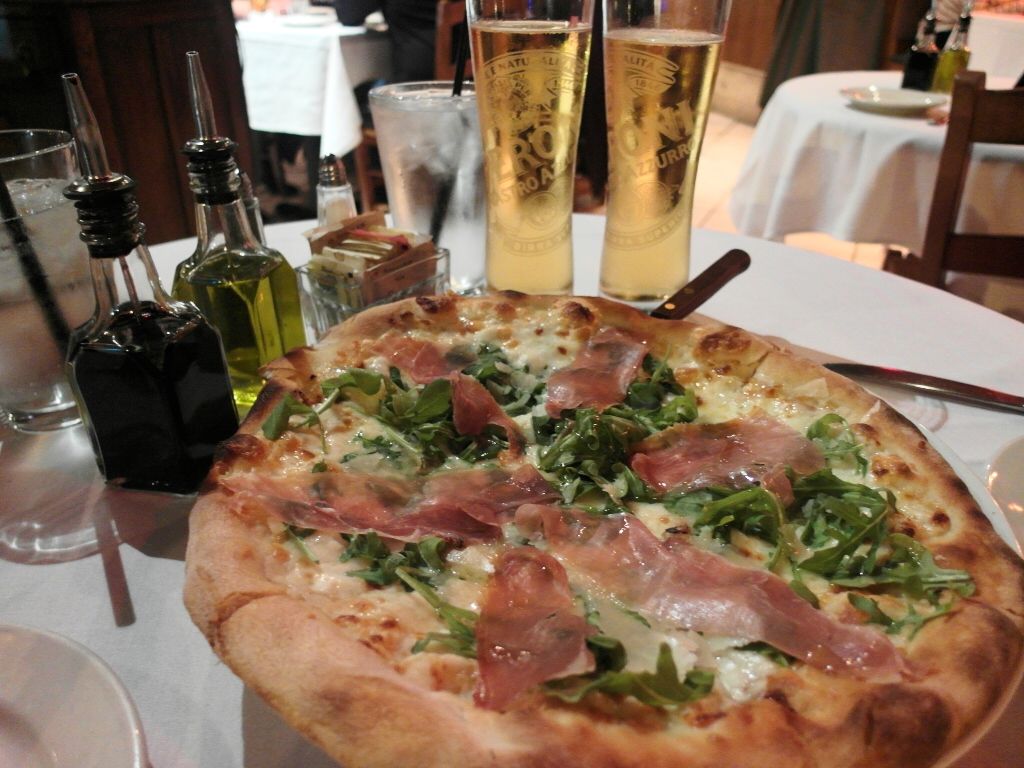 Pizza Bianca Con Arugula E Prosciutto – Fresh mozzarella, fontina cheeses, prosciutto, arugula, shaved parmesan and white truffle oil
Frankly speaking, this was one of the best pizzas we've ever tasted! The crust was soft and fluffy with rich aromatic smell (and taste) of the cheeses on each bite. The white truffle oil did not taste like conventional oily stuff eventhough you could see the oil, you taste only the fragrance of the white truffle. And when all these tastes (fluffy crust, cheeses and white truffle oil) came together. It was perfetto and mamamia!
While we were eating at the restaurant, there was also a homeless guy who kept peering at us through the windows. One of the waiters saw this and gave the homeless guy some food and sent him away. Great restaurant with extraordinary heart, we must say.
If you enjoyed our content, "Like" us on Facebook Today!

Related Posts
This is part of our coverage of San Francisco, Seattle and Vancouver USA. Check out these posts if you're visiting the West Coast of USA!
Top 5 Things to do and Attractions in Vancouver Washington USA!
Top 11 Things to do and Attractions in San Francisco USA
Top 8 Things to do and Attractions in Seattle USA!
Things to do and Attractions in Eureka California!
Metropolitan Grill Seattle : Are the steaks worth it?
Seattle Underground Tour by Bill Speidel : A tour not to be missed!
Seattle Space Needle , Chihuly Garden and Glass and the Monorail to Westlake Center
World's first Starbucks in Seattle – Do not be confused!
The Crab Pot Sea Feast : A Seattle MUST TRY!
Pike Place Market : (Possibly) Seattle's Top Tourist Attraction!
What's YOU MUST DO at San Francisco's Fisherman's Wharf!
Pizza and beers at Umbria San Francisco!
Great Eastern Restaurant Chinatown San Francisco : Even Obama visits it!
The steep slopes of San Francisco : A Pictorial Post
San Francisco's "Crookedest Street" at Lombard Street!
Scenic Oregon Drive from Vancouver to San Francisco!
Travel Through Time with Historic Monuments at Vancouver Washington!
Vancouver Washington's Natural Wonders!
Catching Portland Winterhawks in action after Burgerville Meal!
Why You should eat at Beaches Restaurant than McMenamins in Vancouver Washington
Red Lobster….FINALLY!
Inn at the Market Seattle : All about Location Location Location!
San Remo San Francisco : Hotel with a PRIME location!
Palace Hotel San Francisco : A great mix of History, Class and Luxury!
Heathman Lodge Vancouver Washington : One of our best hotel stays EVER!
Hilton Vancouver Washington : Classy Stay & Room with a View!
For your convenience, we have arranged for the best hotel deals at Palace Hotel San Francisco right here!
So the next time your pizza and beer cravings hit you in San Francisco, head right down to Umbria and cure the hunger pangs. Remember, one pizza is more than good for 2 to share!
Related posts: