Rasa Sayang Resort & Spa is Penang's most luxurious and exclusive hotel. With its sea front views and traditional Minangkabau roof architecture, its no wonder why guests so easily fall in love with Rasa Sayang. Thanks to the great folks at Rasa Sayang Resort & Spa (Special shout out to Suleiman and team!), we were invited to a relaxing and enjoyable stay at the newly renovated Garden Wing…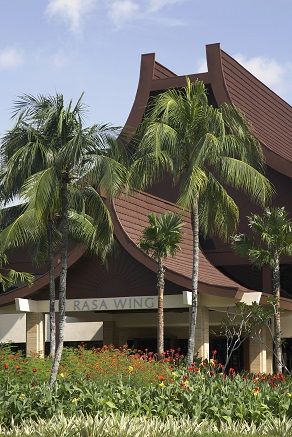 Rasa Sayang Resort & Spa's signature Minangkabau Roof Architecture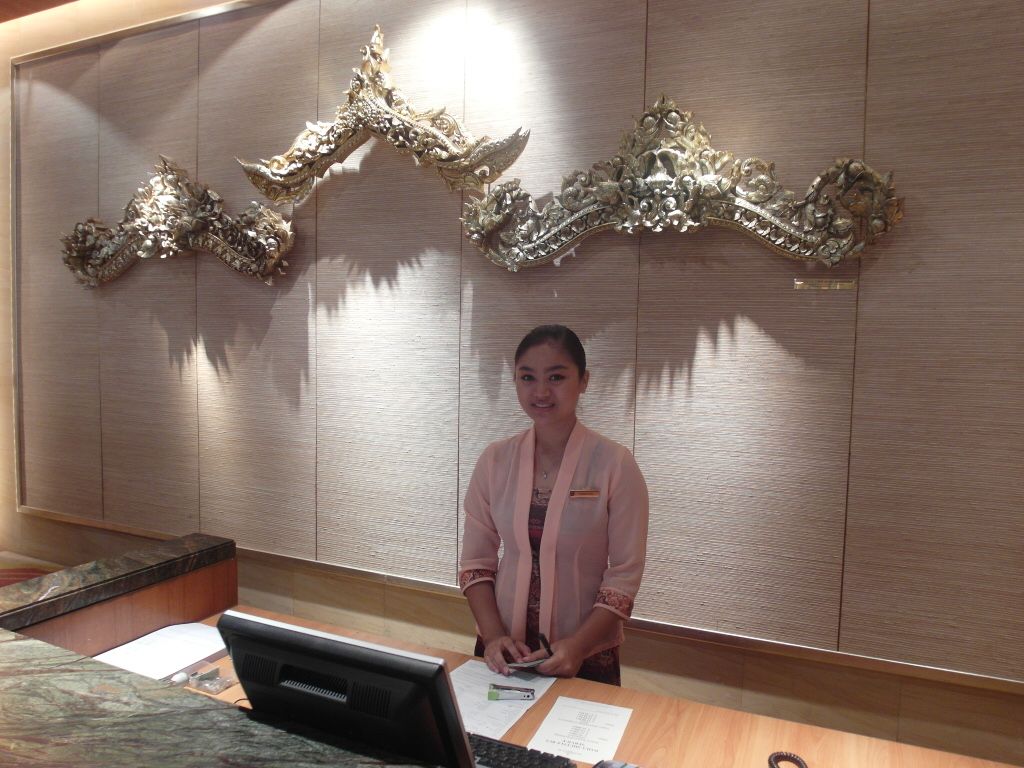 Warm reception at the grand lobby of Garden Wing of Rasa Sayang
After the prompt check in, we were led by our receptionist to our lift lobby, we actually thought that was it. No! She led us ALL THE WAY TO OUR ROOM! Talk about personalised service!
Rasa Sayang Resort & Spa Penang Deluxe Seaview Room
As we entered our room, we could feel the space and luxury that Shangri-la affords. The room was spacious and so was the king-sized bed. There was even a small little sofa where you can chill and watch some cable TV. But the best part? The view from our balcony…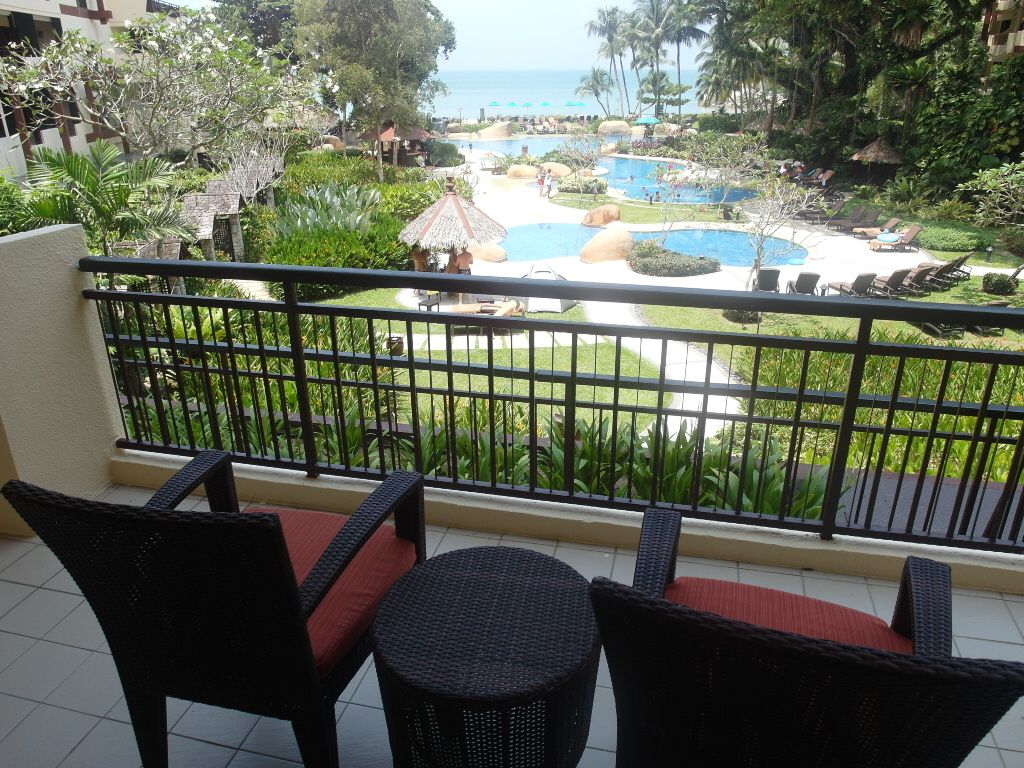 Pool and Sea View from Deluxe Seaview Room Rasa Sayang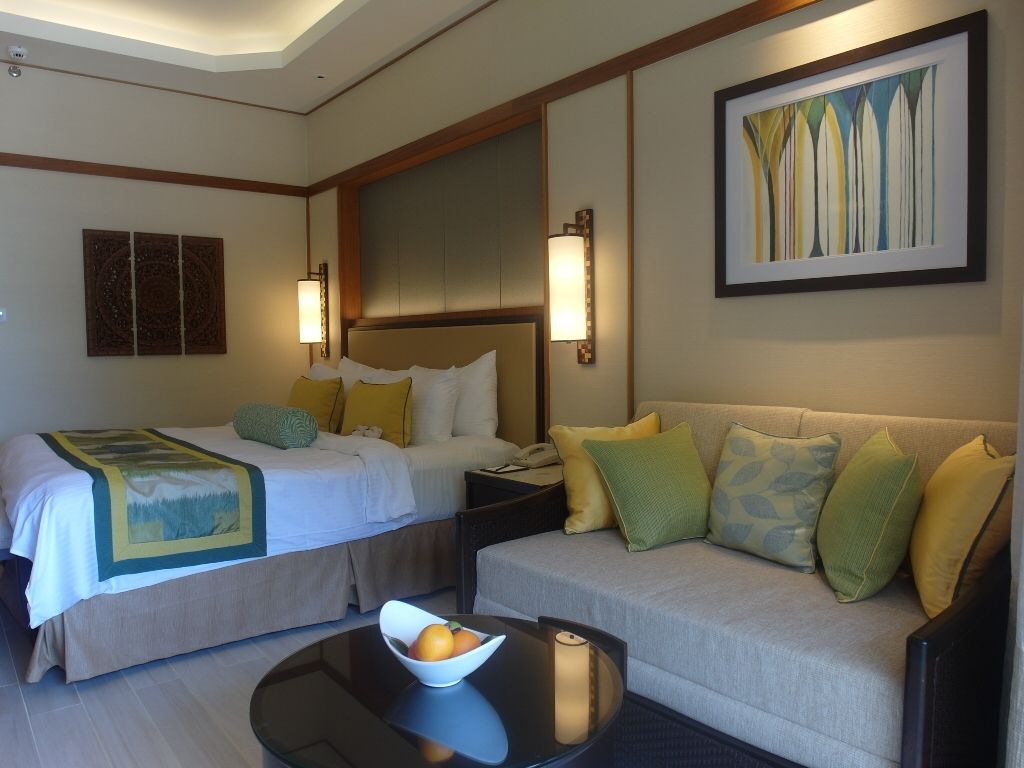 Deluxe Seaview Room Rasa Sayang Penang Garden Wing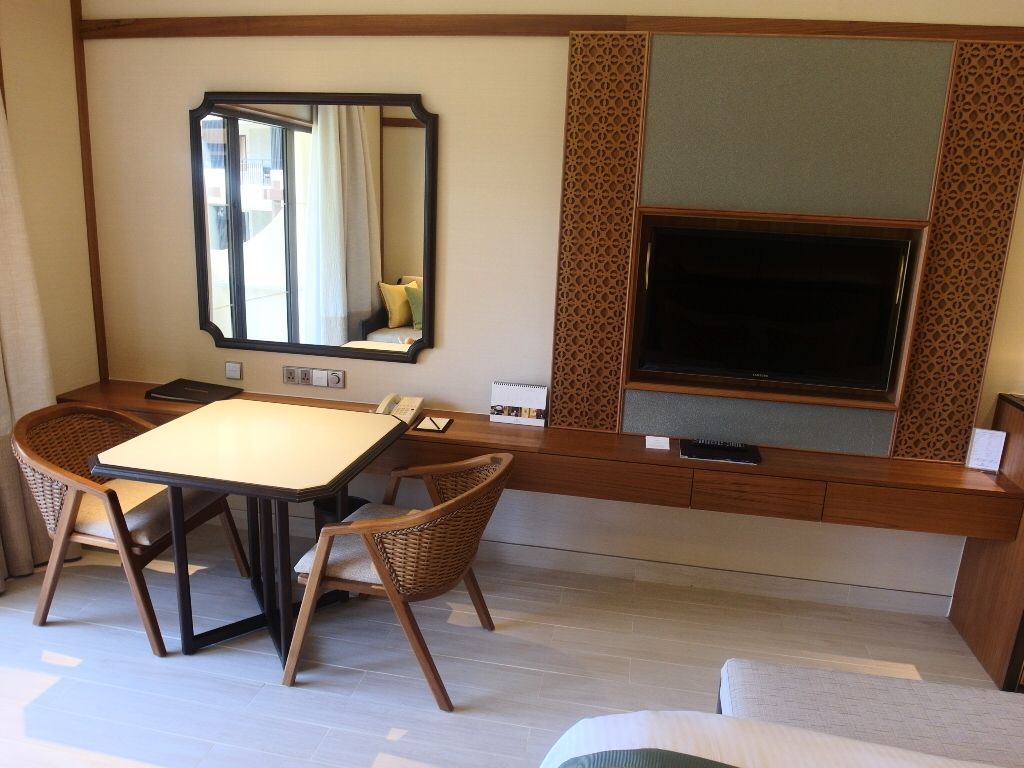 Internal decorations of the room that complements the Minangkabau architecture
The room also affords the usual luxuries of a bath tub, complete with the in-house toiletries as well as a well-stocked mini-bar. All this equates to a start of a great holiday! 🙂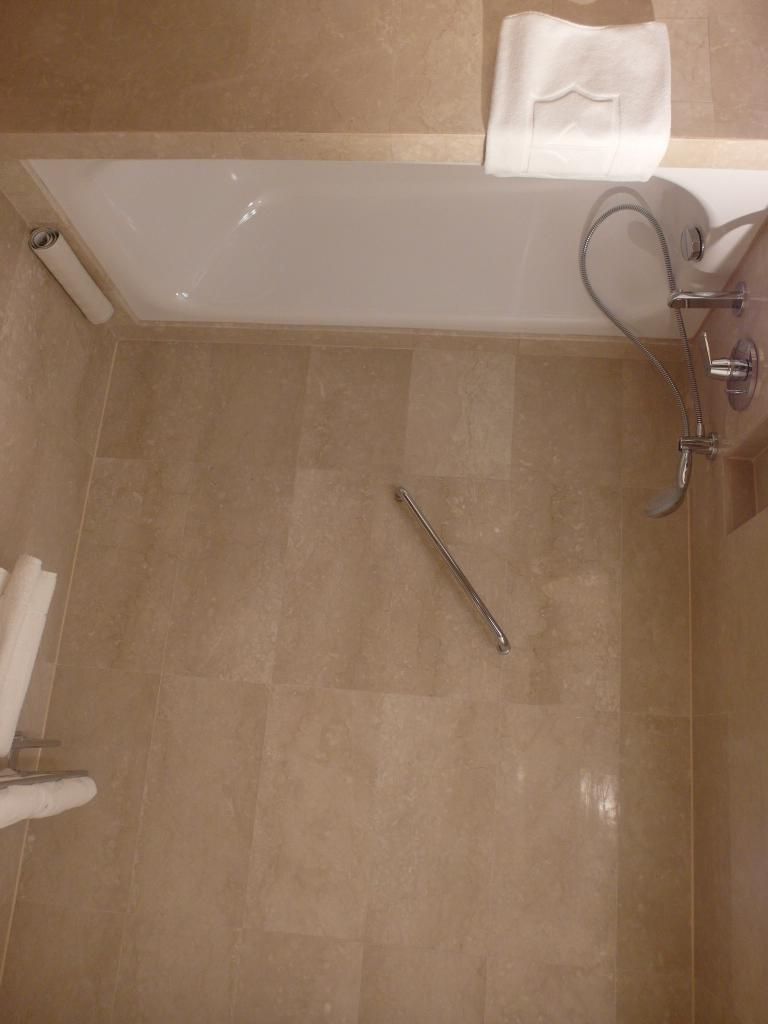 Bath tub with bath foam that really FOAMS!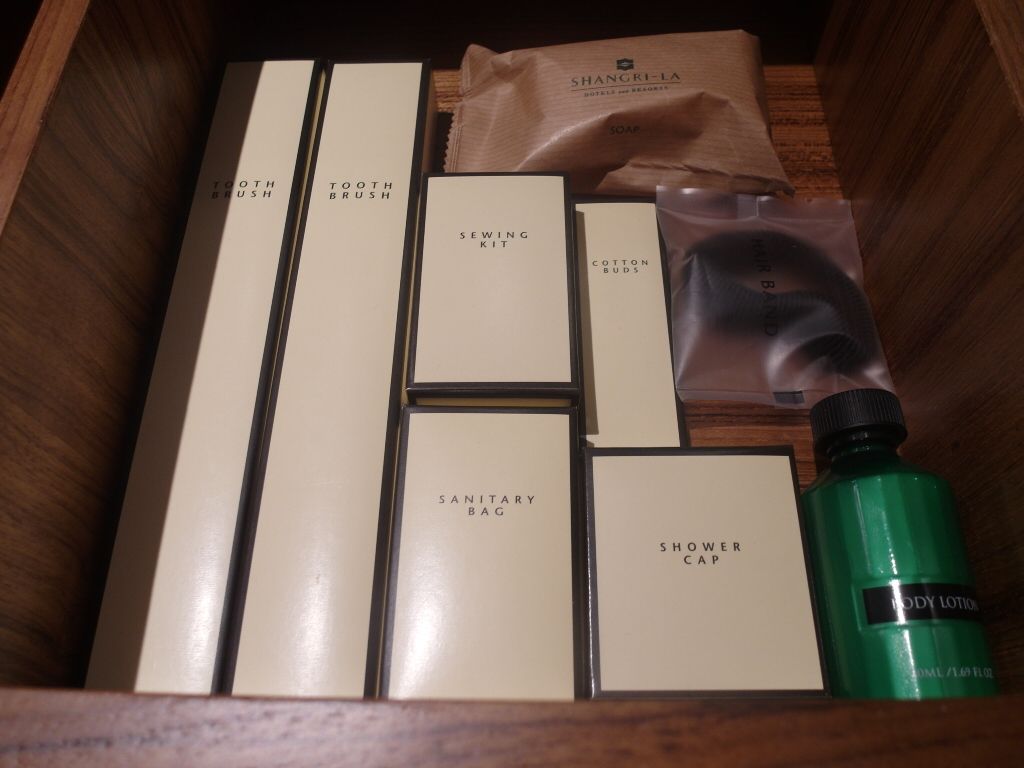 Shangri-la's in-house toiletries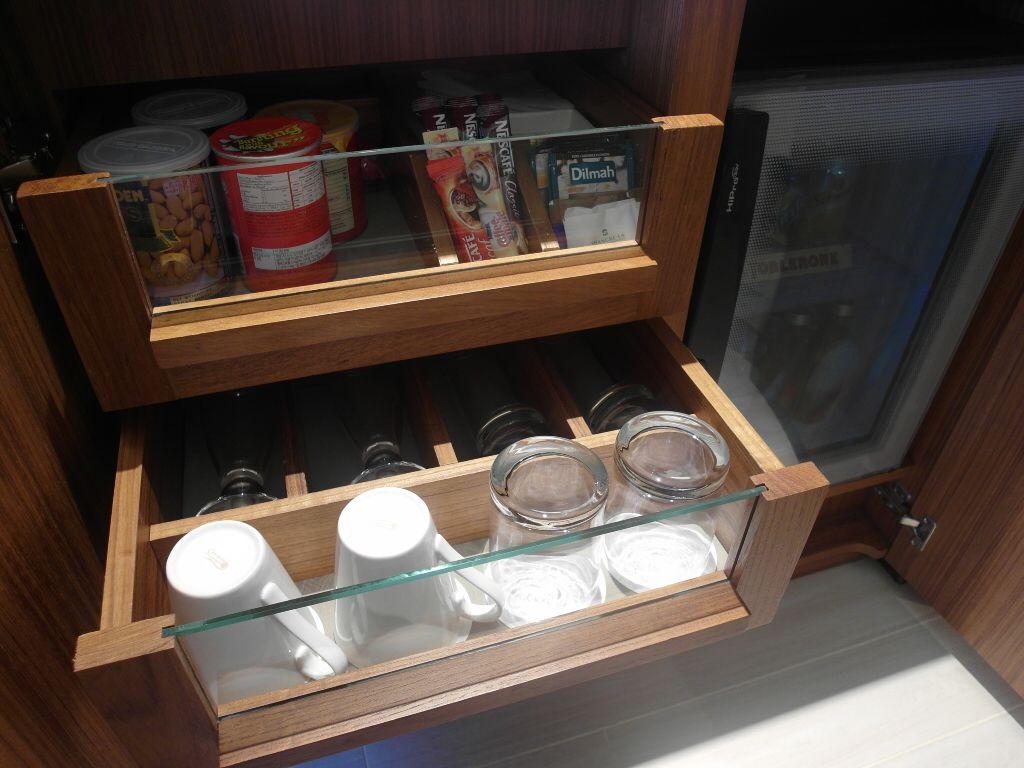 Well-stocked mini bar with complimentary coffee and tea
After checking out the room, we decided to take a quick bath (in the bath tub of course) before heading out to meet Suleiman at the Spice Market Cafe for afternoon tea!

Check out this video tour of our Deluxe Sea View Room at the Garden Wing of Rasa Sayang Penang
History of Shangri-la's Rasa Sayang Resort & Spa Penang
Soon, we met up with Suleiman, the Director of Communications at Rasa Sayang Resort & Spa. Suleiman was a man of stature and he brought about an air of authority as he approached us. But when we started conversing, there was no such air about him. In fact, he was approachable and friendly and as the afternoon went on, the conversations began to flow. And that was when we started to learn more about Rasa Sayang as well…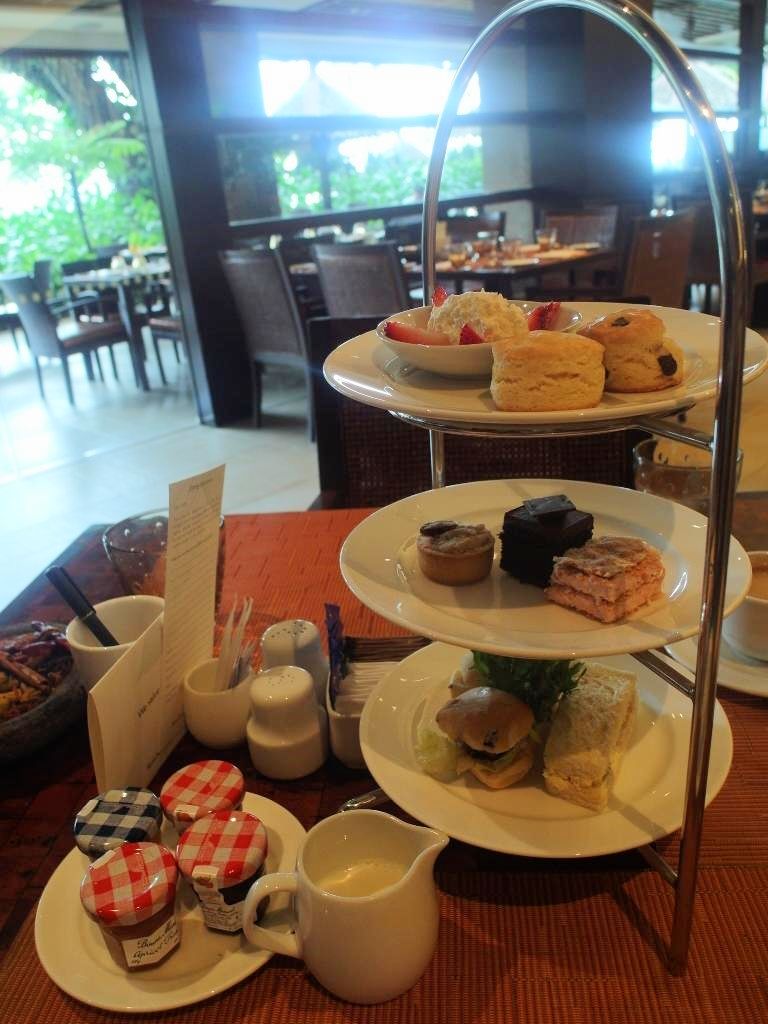 Afternoon tea at Spice Market Cafe Rasa Sayang Penang
Rasa Sayang Hotel was first opened in November 9, 1973 along Batu Ferringhi Beach, Penang and was the first ever five-star resort in Malaysia and the first Shangri-La property in Malaysia as well. The original motto of Rasa Sayang was "A love of life and all its pleasures"…Ah…
Turns out that the name "Rasa Sayang" was derived from a local song of the same name. "Rasa" means feeling and "Sayang" means love. The famous refrain goes something like this…
Rasa sayang, hey!
Rasa sayang-sayang hey,
Hey lihat nona jauh,
Rasa sayang-sayang, hey
meaning…
I've got that loving feeling, hey!,
I've got that loving feeling, hey!,
See that girl in the distance,
I've got that loving feeling hey!,
So the story goes that the owners of the hotel (yes, they are still alive today and may be reading this) were discussing what name to be given to this grand hotel that was going to be built. As they were discussing, the song went on air (probably over radio as it was a popular song in those days) and the owners decided there and then. Hence, Rasa Sayang was born!
As we continued to discuss on the concepts of Rasa Wing and Garden Wing, we realised what Suleiman was really talking about. At the Garden Wing, we could feel the exclusivity coupled with the luscious greenery in and around the premise. A short walk along the gardens coupled with sounds of the waves in the distance, really rejuvenates the mind and body. Something that you ought to try out on your next trip here to Rasa Sayang Penang 🙂
Shuttle Service from Rasa Sayang Resort & Spa Penang
One of the MAJOR plus points of staying at Rasa Sayang Penang is that you'd be able to enjoy the beaches of Batu Ferringhi, visit the night markets a short walk away PLUS there's also shuttle service that brings you to Gurney Plaza, Gurney Paragon and of course the famous Gurney Drive Hawker Centre…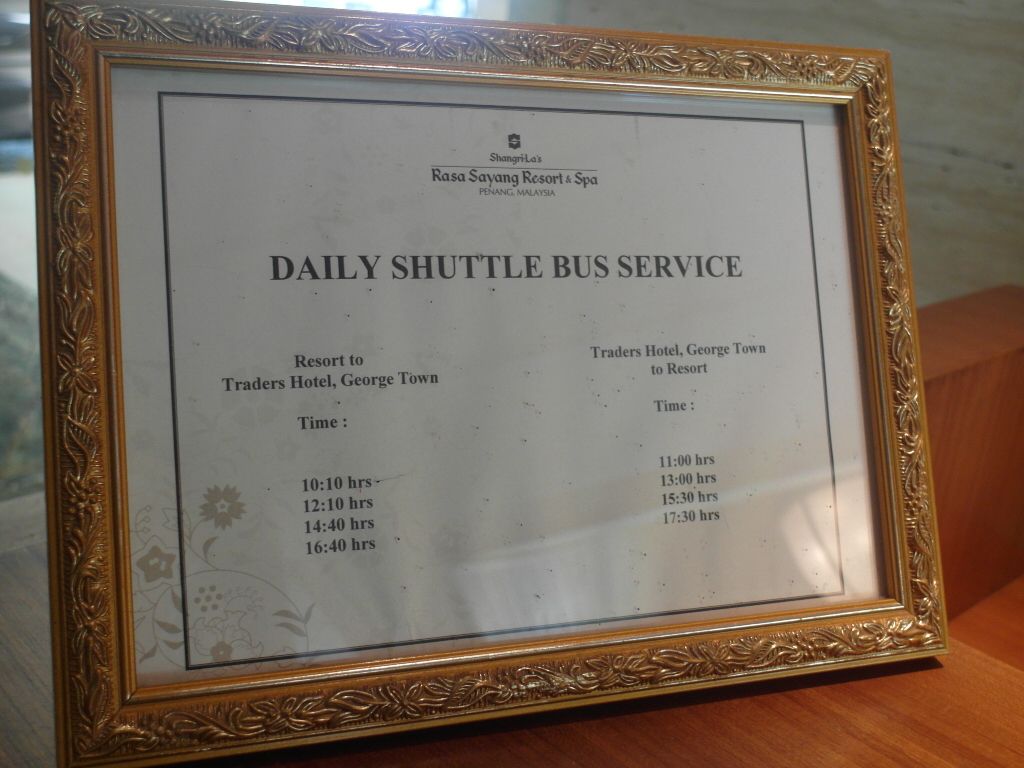 Shuttle Bus Service Schedule from Rasa Sayang Resort & Spa Penang

Gurney Plaza Penang

Gurney Paragon Penang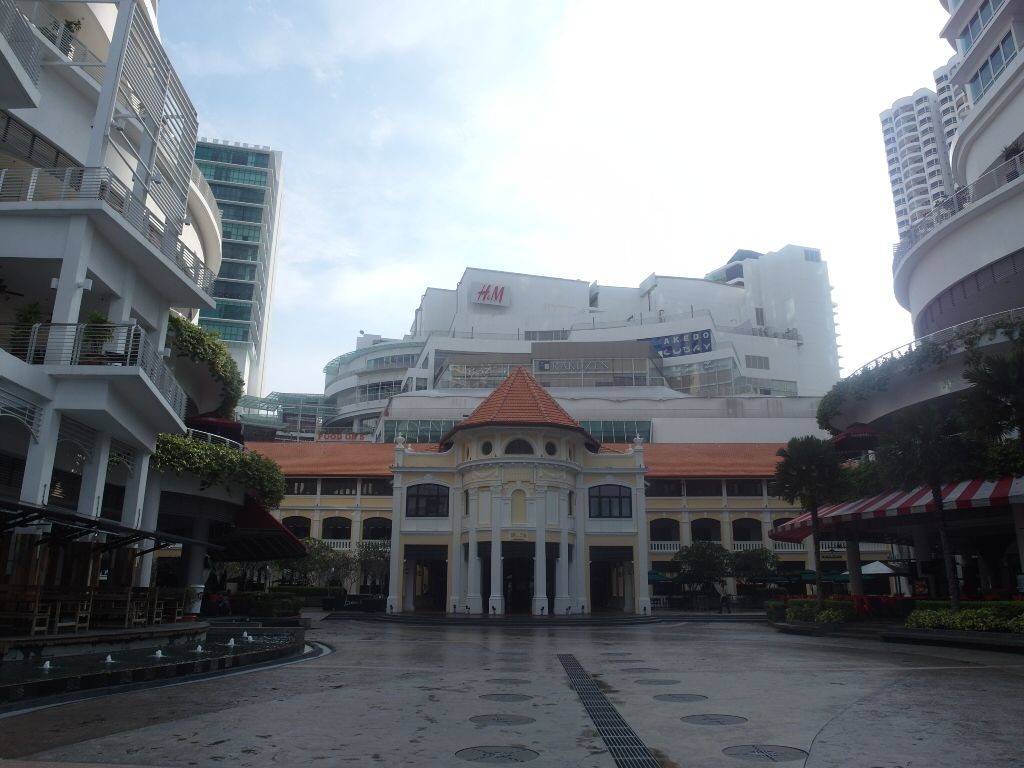 St Jo's at Gurney Paragon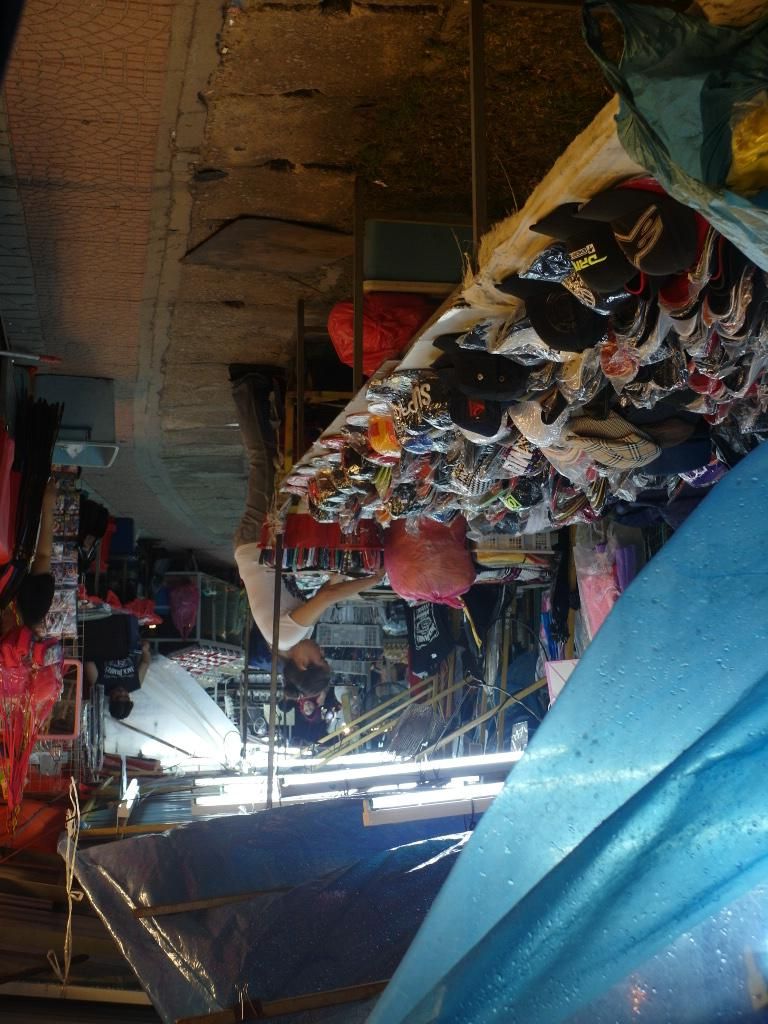 Pasar Malam (aka Night Market – yes, they only open at night) minutes away from Rasa Sayang by foot
Rasa Sayang Resort & Spa Penang Facilities
Health Club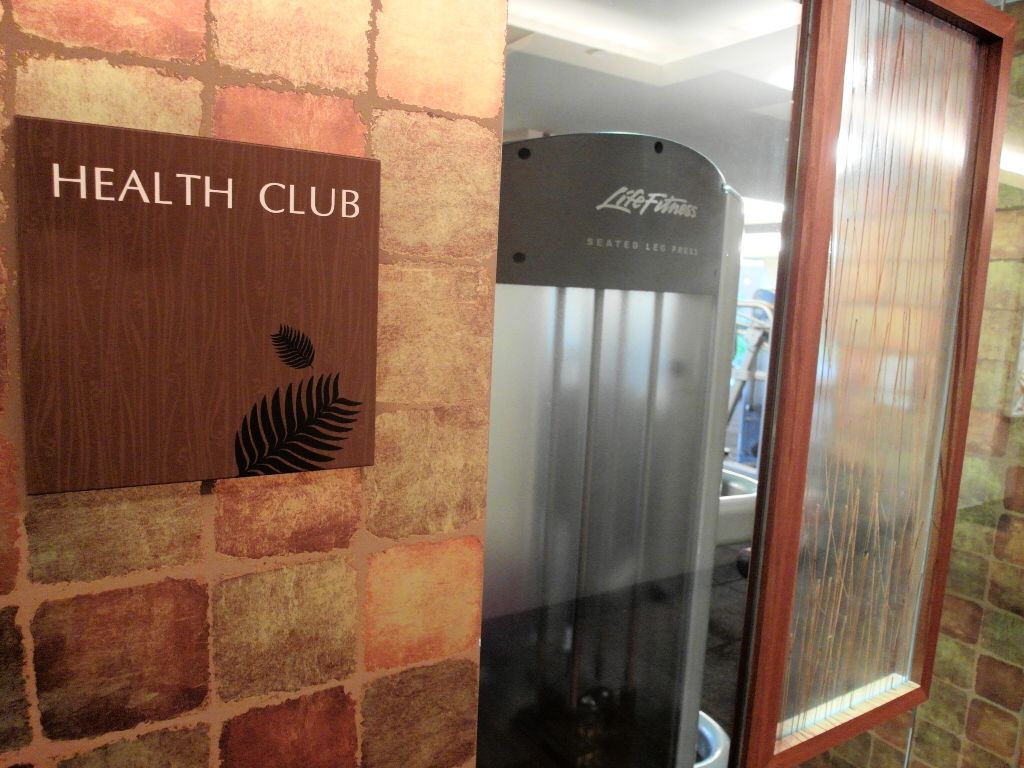 Health Club consisting of Gym, Jacuzzi, Sauna and Steam Bath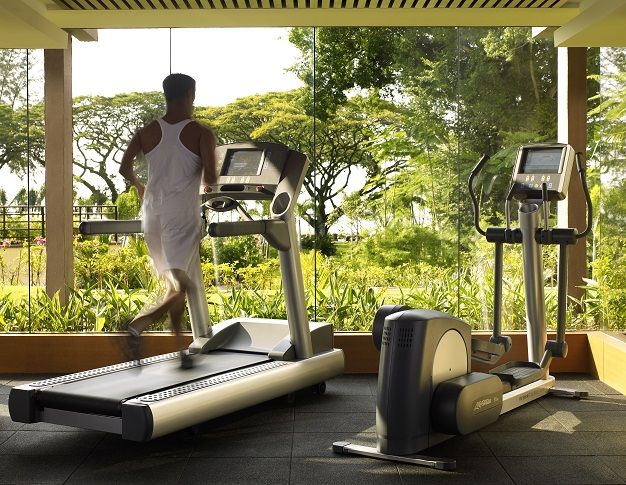 Rasa Sayang Penang Gym
CHI Spa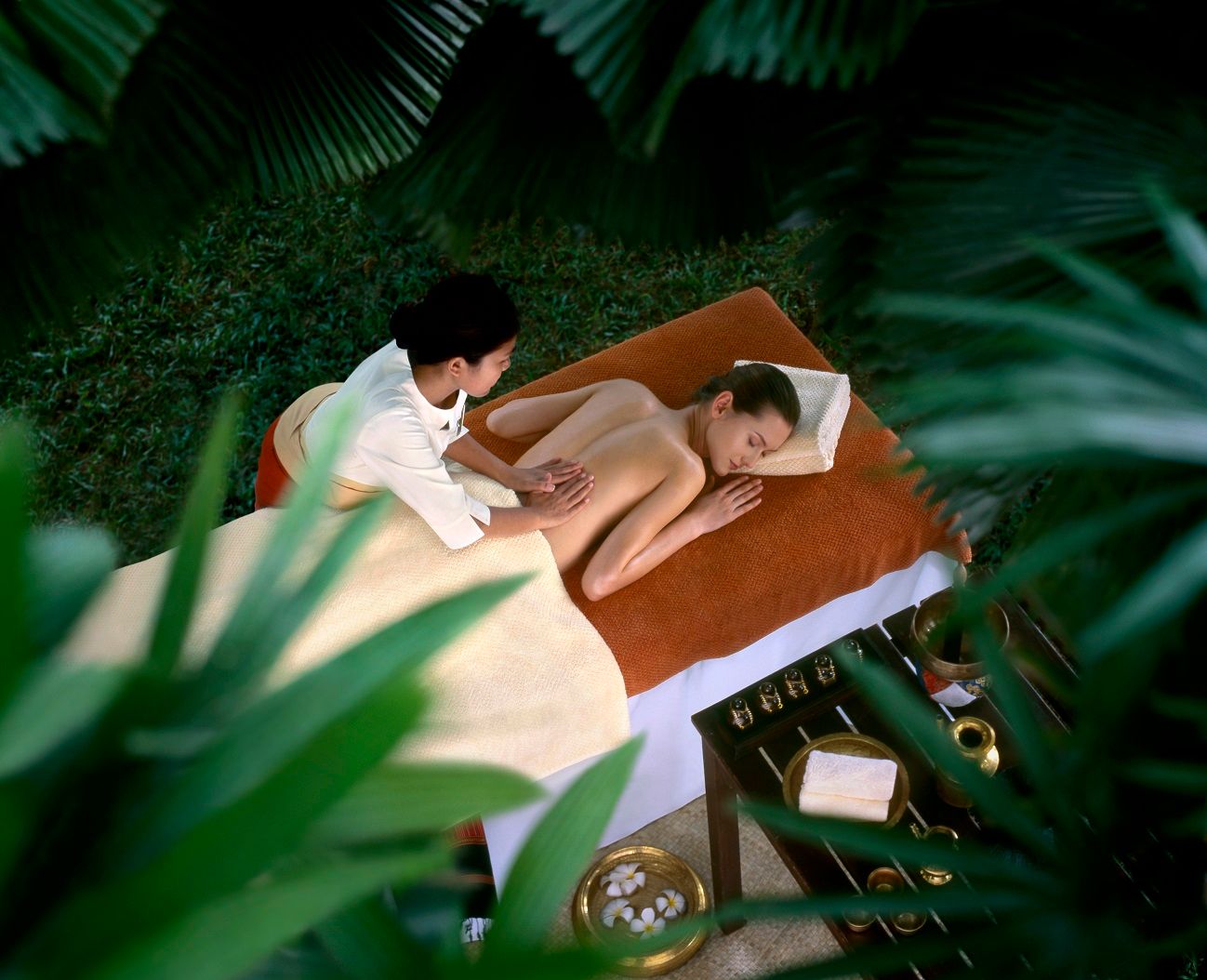 Spa experience at CHI Spa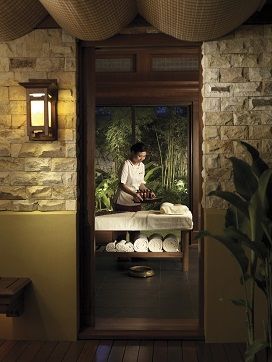 CHI Spa Rasa Sayang Penang
Luscious Greenery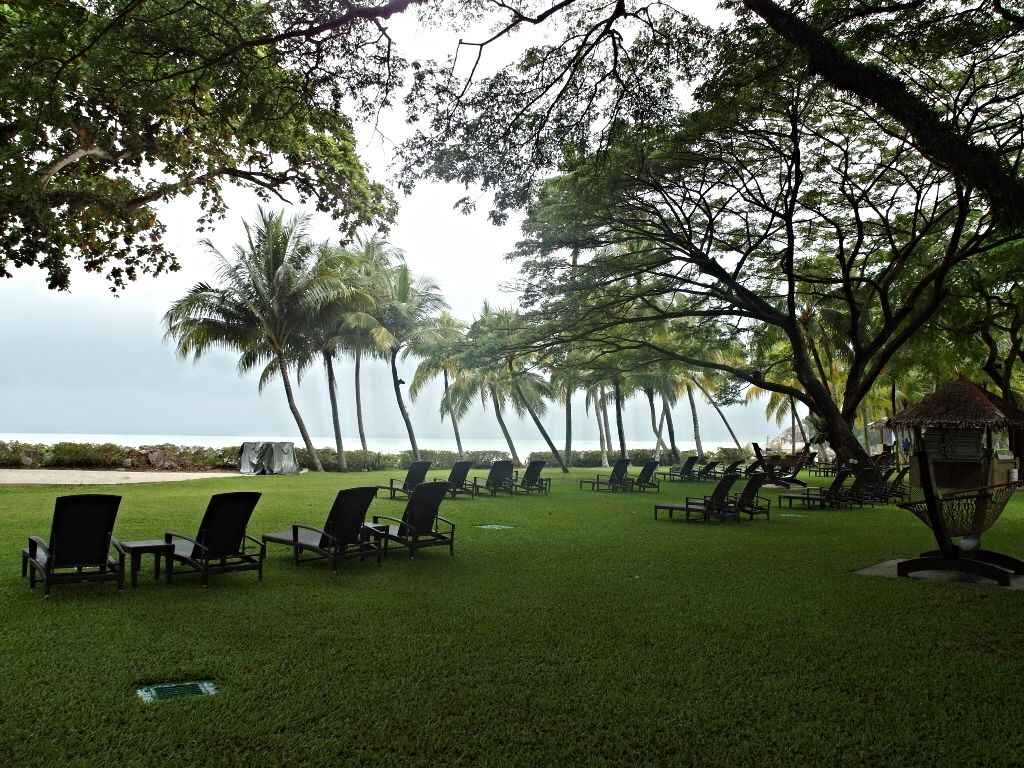 Greenery by the beach at Rasa Sayang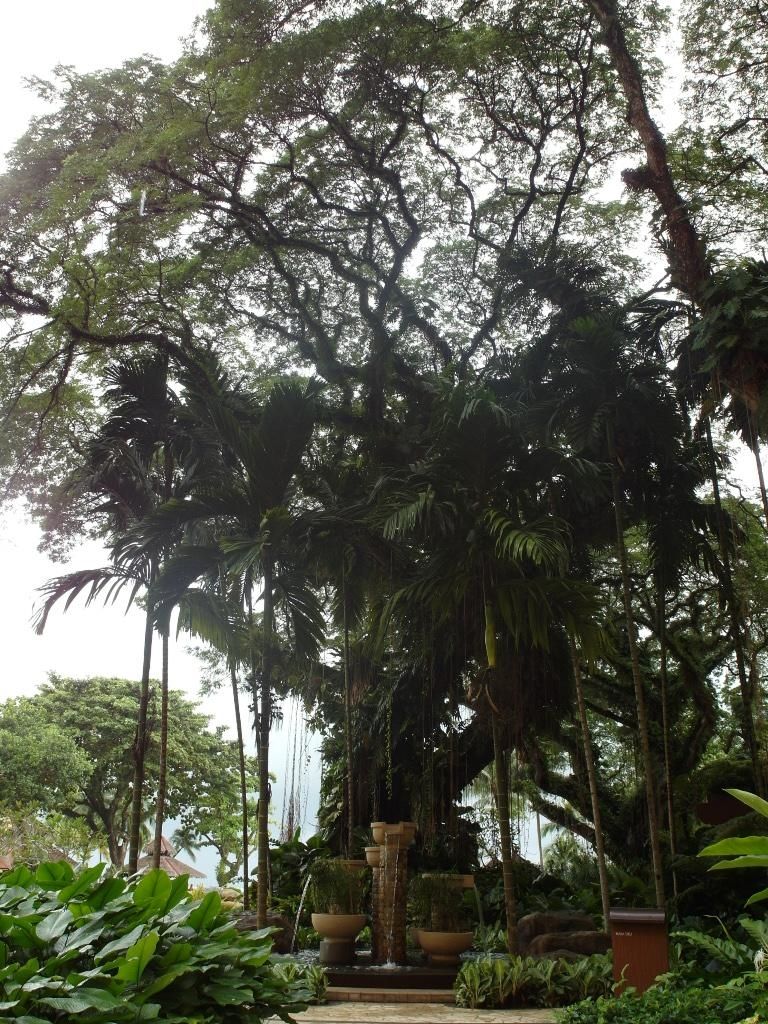 Water feature next to Spice Market Cafe
Swimming Pool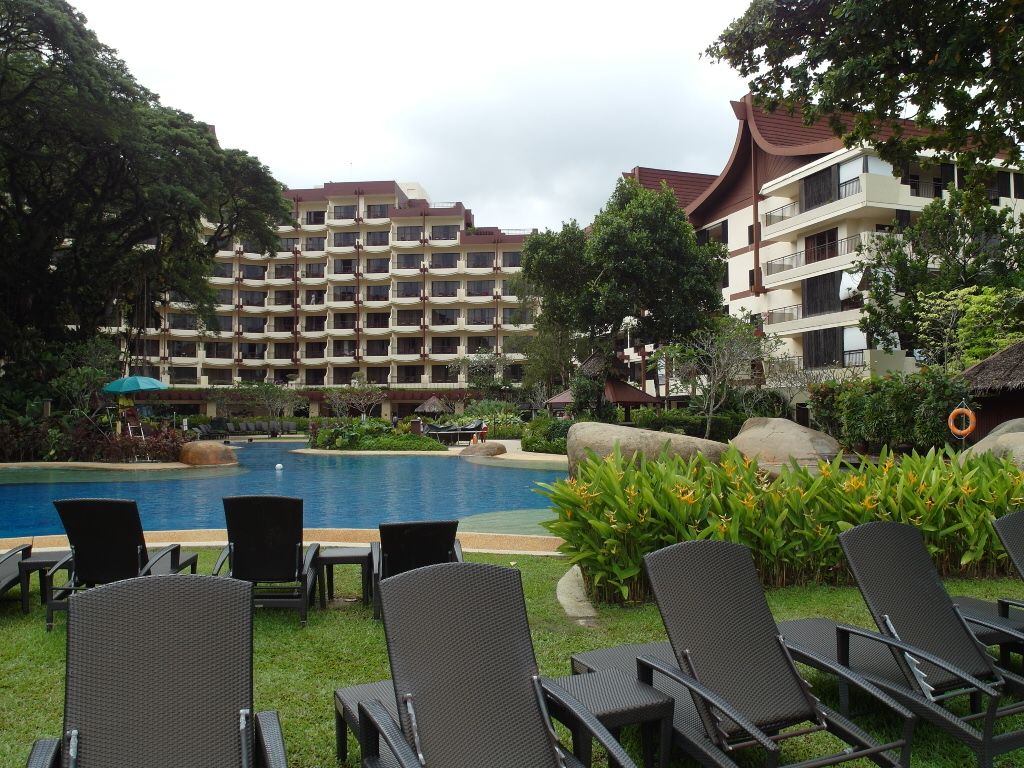 Swimming Pool Rasa Sayang Garden Wing

Video of the beach and pool area of Rasa Sayang
Photo Gallery Depicting Rasa Sayang's History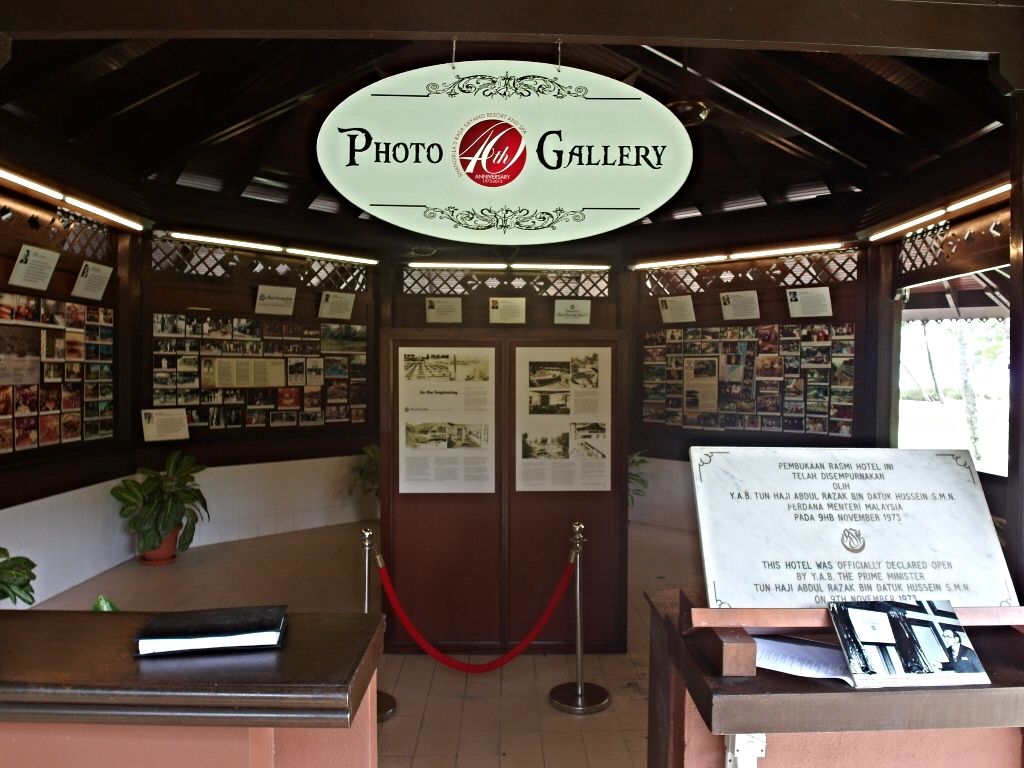 Photo Gallery depicting the history of Rasa Sayang – You can see Suleiman there as well! 😛
What we really loved about the hotel is its luscious greenery, offering ample space and tranquility for travellers who wants to find rest for the soul. The CHI Spa will definitely add to that experience. Kate checked out the Rasa Asmaradana Spa Treatment. Long kneading strokes offers a deeply relaxing massage as practiced by traditional Malay healers. The treatment is also coupled with soothing concoction of local herbs, lemon grass and pandan leaves, leaving one thoroughly relaxed and rejuvenated.
Other facilities in the resort includes the Kid's Club, Adventure Zone, Golf/Pitch and Putt, Table Tennis and Tennis Courts.
Rasa Sayang Resort & Spa Penang Breakfast
Rasa Sayang's breakfast was probably one of the best we've had at this trip. Do remember to try out the egg's benedict – yes, the yolk does ooze out like it should!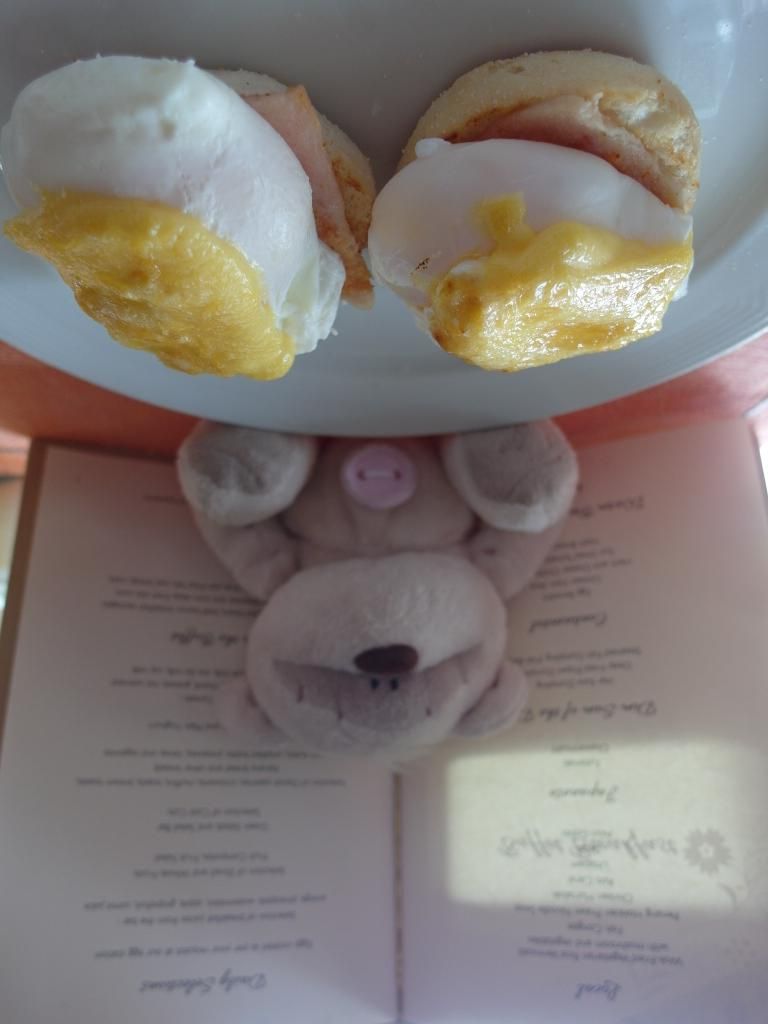 Eggs Benedict Rasa Sayang Penang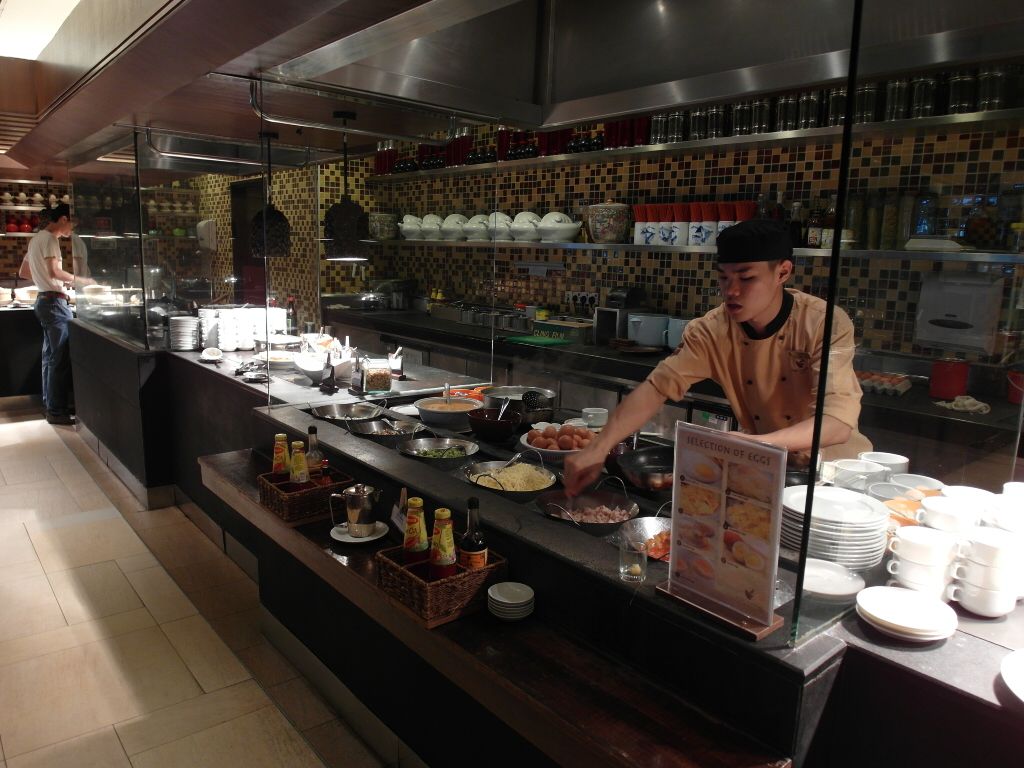 Eggs station and buffet spread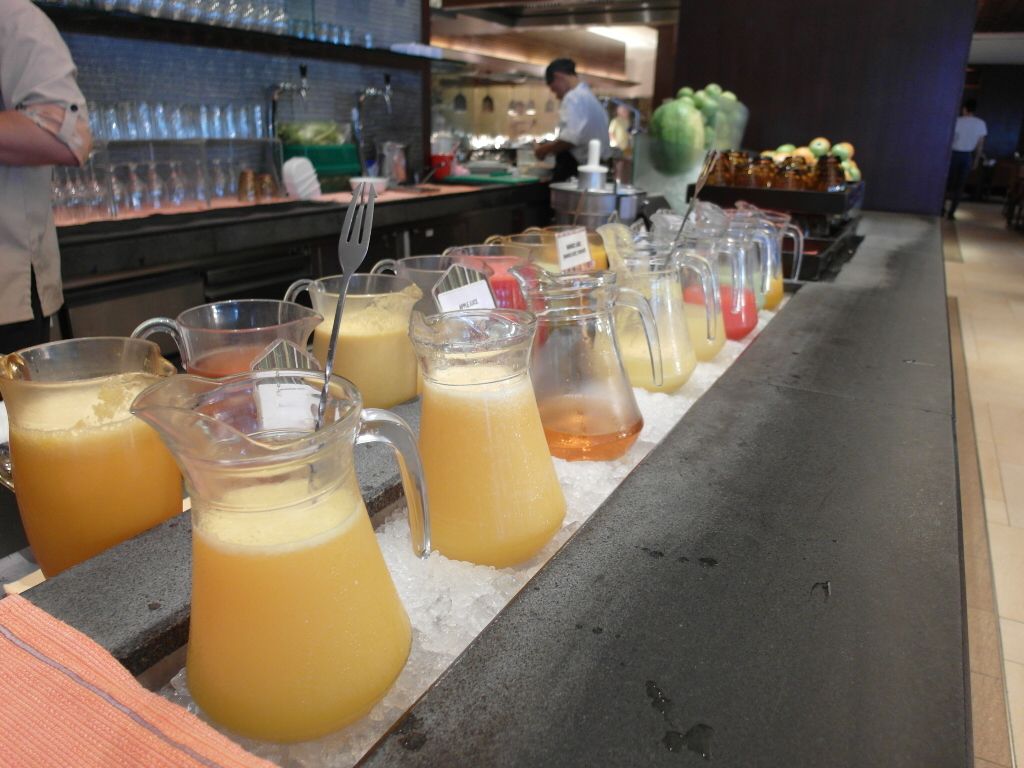 Fresh Fruit Juices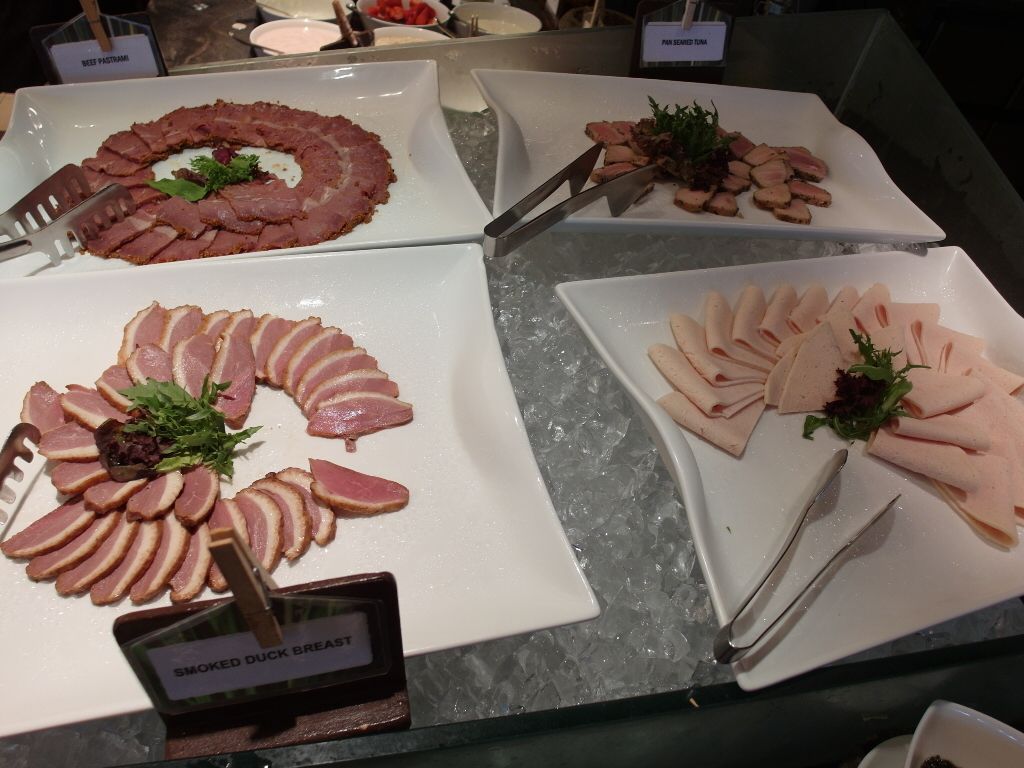 Cold Cuts

Healthy start to breakfast with fruits and vegetables

Delicious Assam Laksa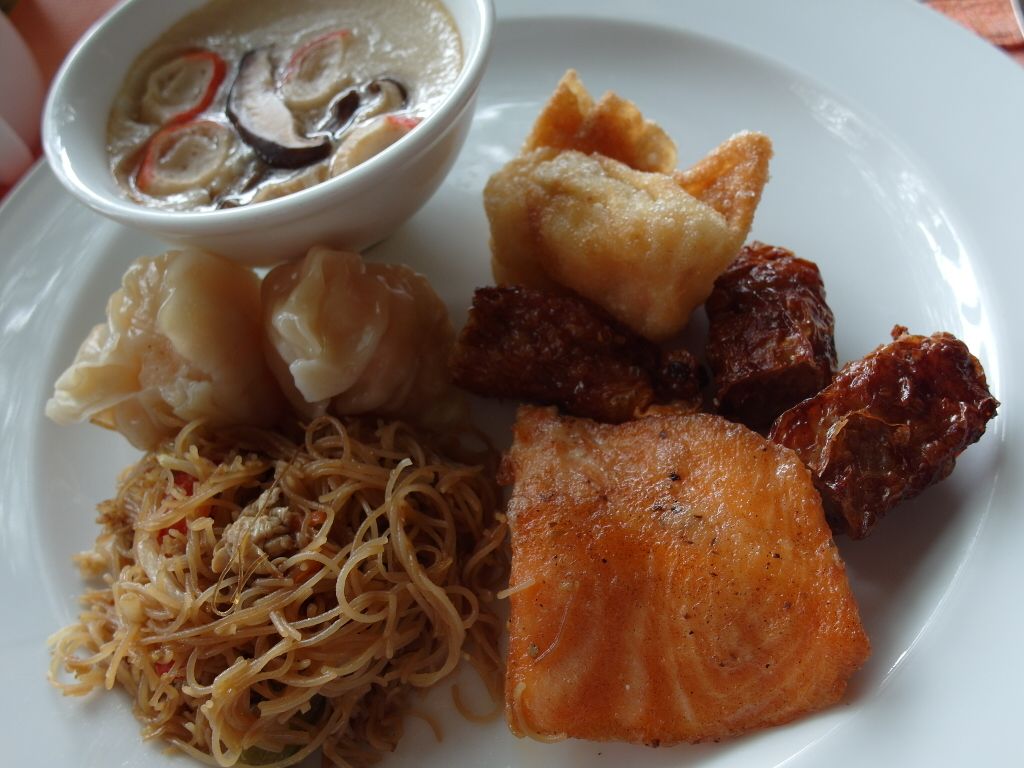 Asian spread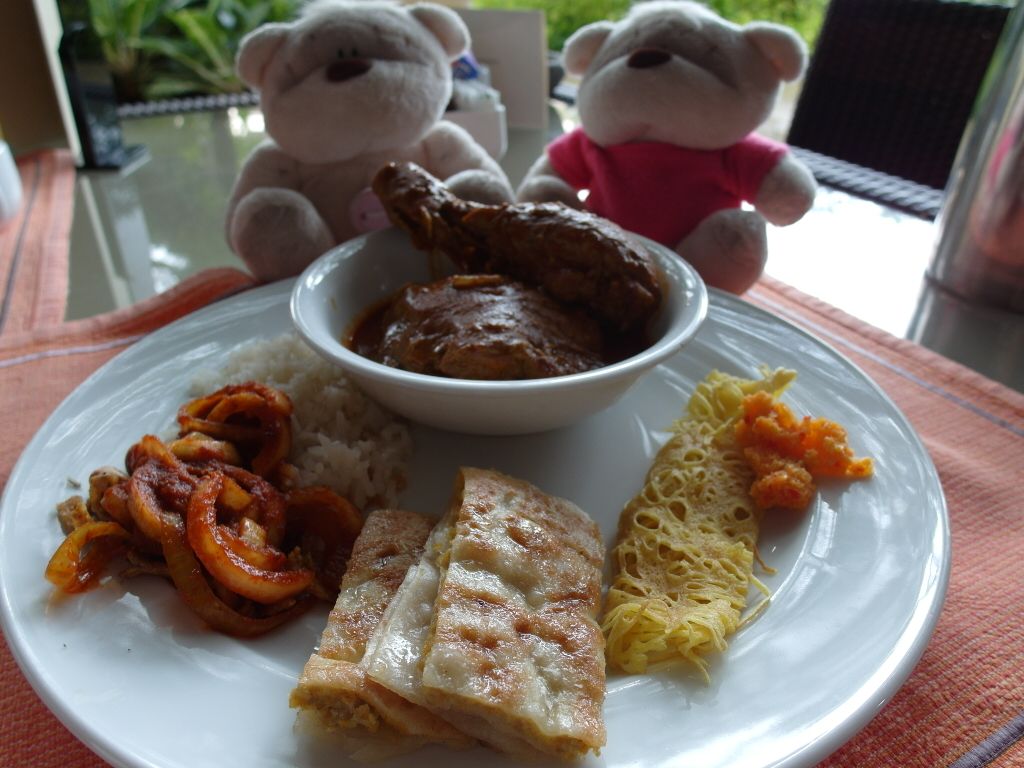 Indian Cuisine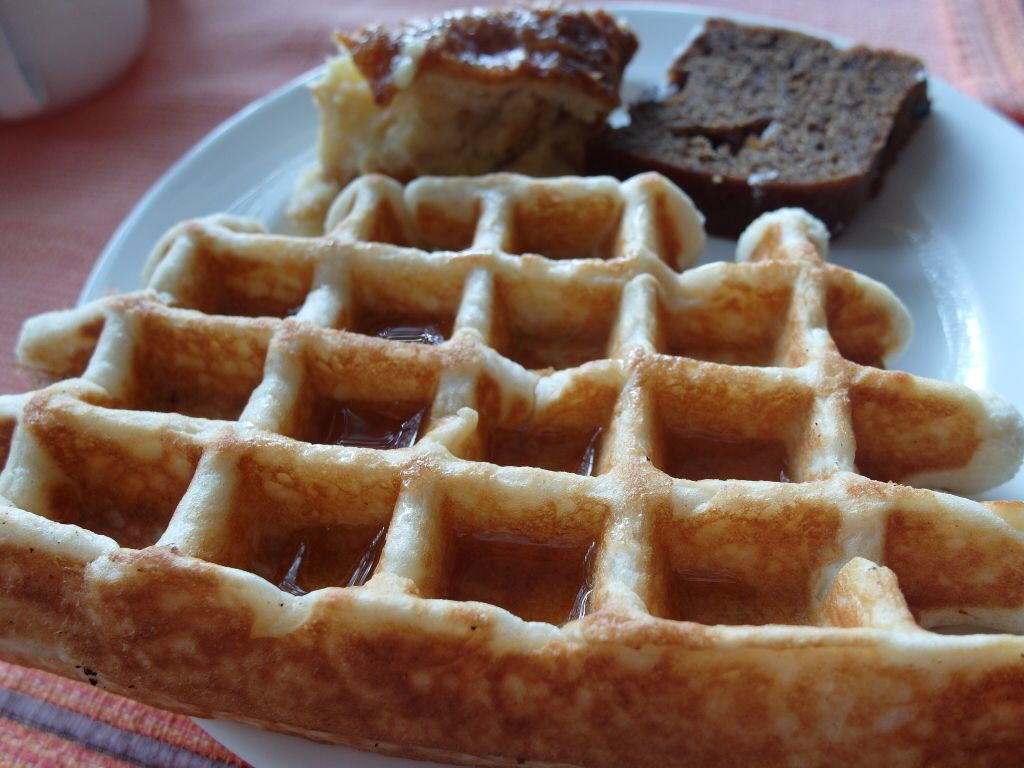 Waffles, Bread pudding and banana cake!
How to get to Rasa Sayang Resort & Spa Penang
Shangri-La's Rasa Sayang Resort & Spa Penang is located at Batu Feringgi Beach, Penang, 11100, Malaysia. From Penang International Airport, it takes about 45 minutes by taxi (approximately 20USD) or about 1hr 15 minutes by bus 102 (4RM).
To sum up, we take a look at our BASIC FACTOR and the score for Shangri-La's Rasa Sayang Resort & Spa, is a 5!
B – 1. Bath tub was great with perfect foam generating shower gel!
A – 1. Luscious greenery with a relaxing feel all round. What more can we ask for?
S – 1. Service was excellent with the concierge spending time to tell us what to explore in Penang.
I – 1. Pools that catered to the adults and kids alike. All with a beach view!
C – 1. A restful night offered at Rasa Sayang…
If you enjoyed our content, "Like" us on Facebook Today!

**Special thanks to Suleiman and team for making our staycation at Rasa Sayang Resort & Spa possible!
Click here for the best rates at Shangri-la's Rasa Sayang Resort & Spa Penang!
Related posts: