The last time we were in USA, we kept seeing Red Lobster's advertisement on TV but did not get the opportunity to try it! This time…hahaha (sinister laugh for the lobsters) we finally got to savour some fresh seafood from Red Lobster!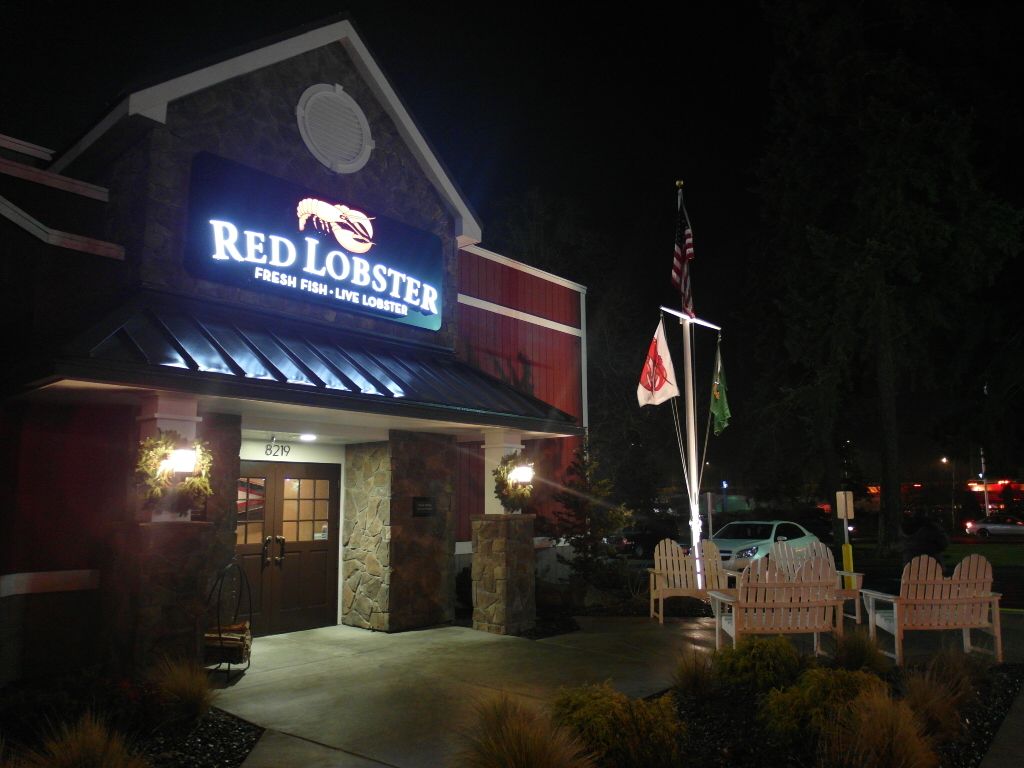 Facade of Red Lobster – We went to the one near Westfield Mall in Vancouver Washington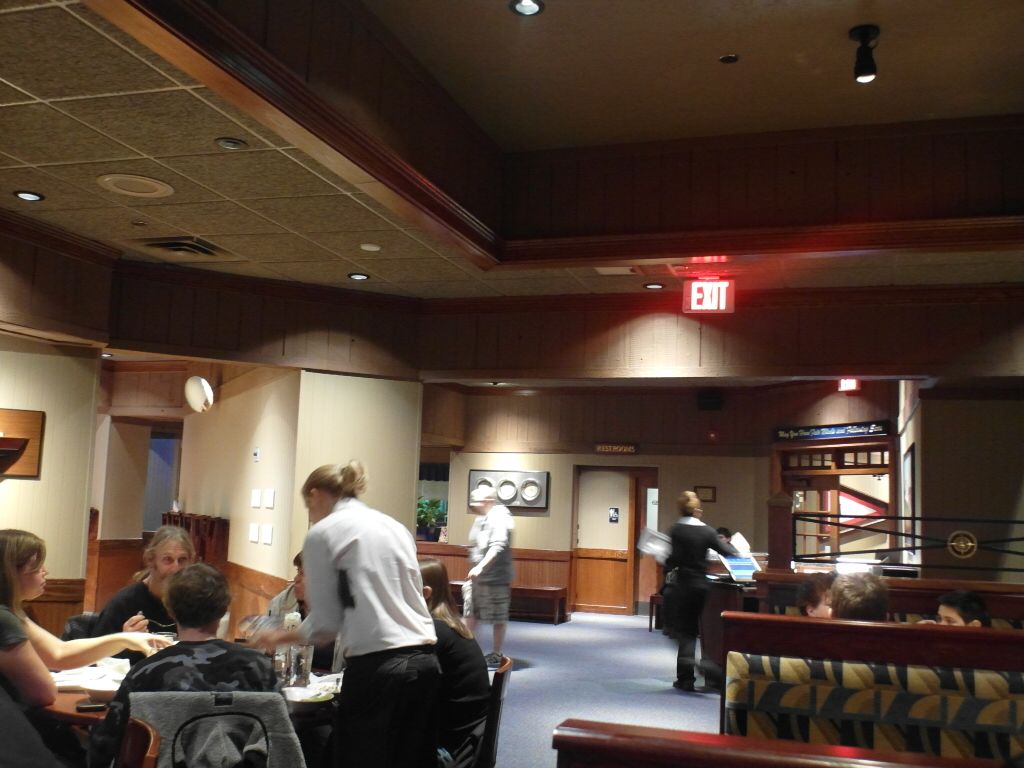 Inside Red Lobster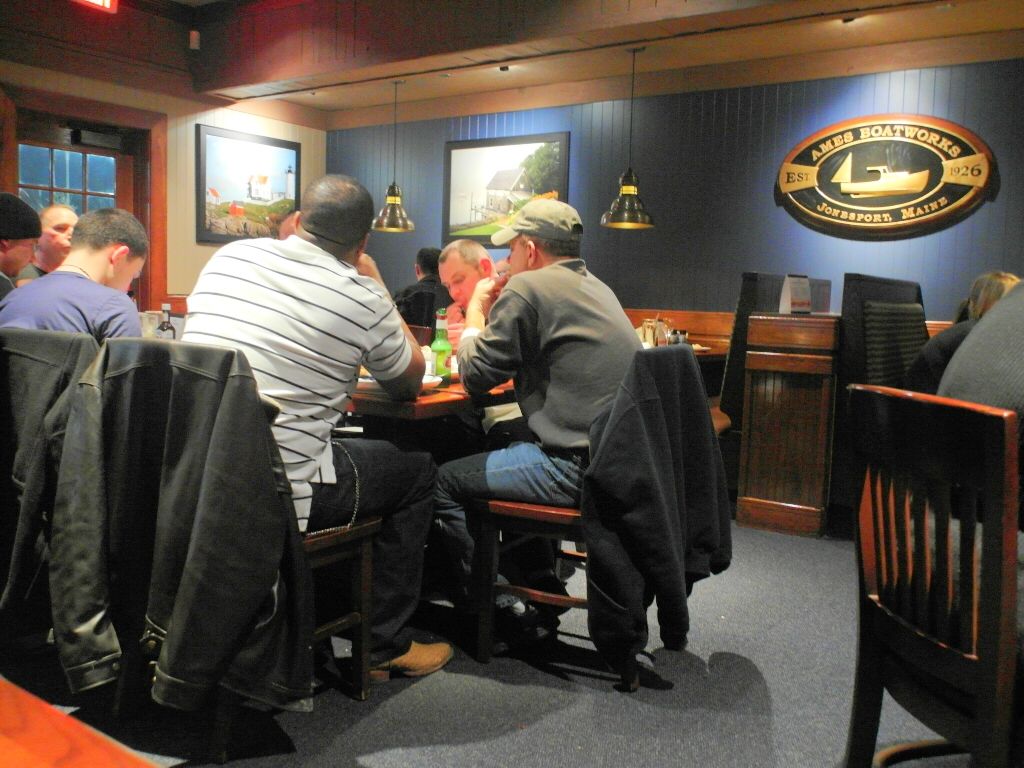 Another view inside Red Lobster
What we had at Red Lobster Seafood Restaurant
For starters, we had the mussels and the salad…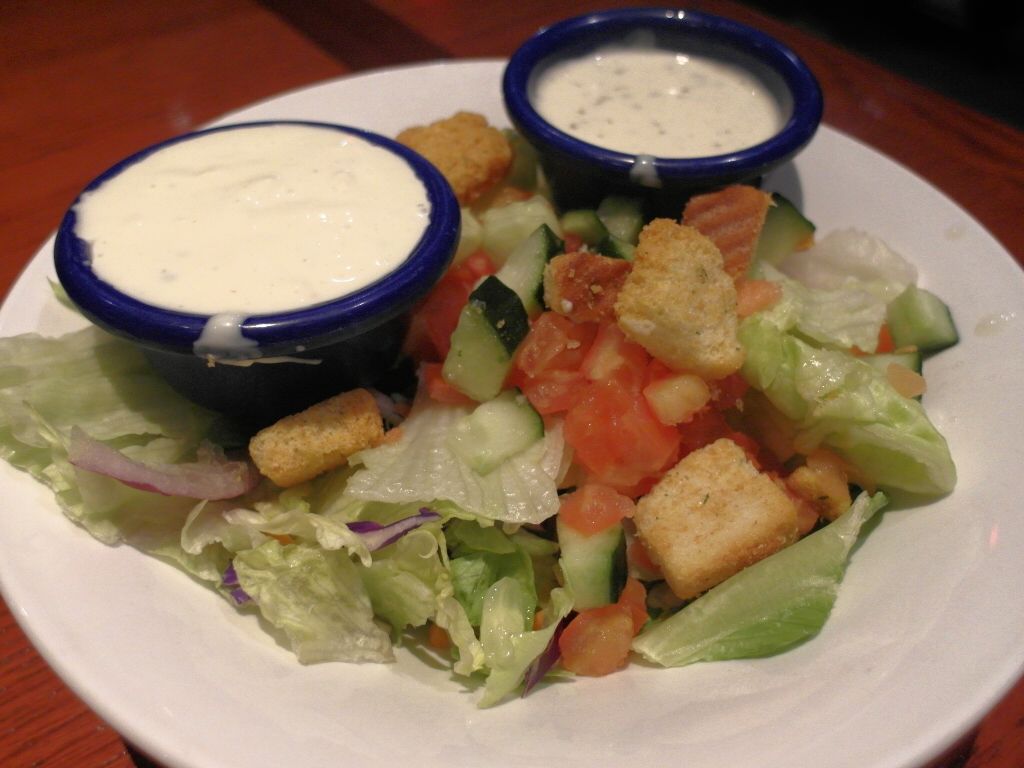 Salad from Red Lobster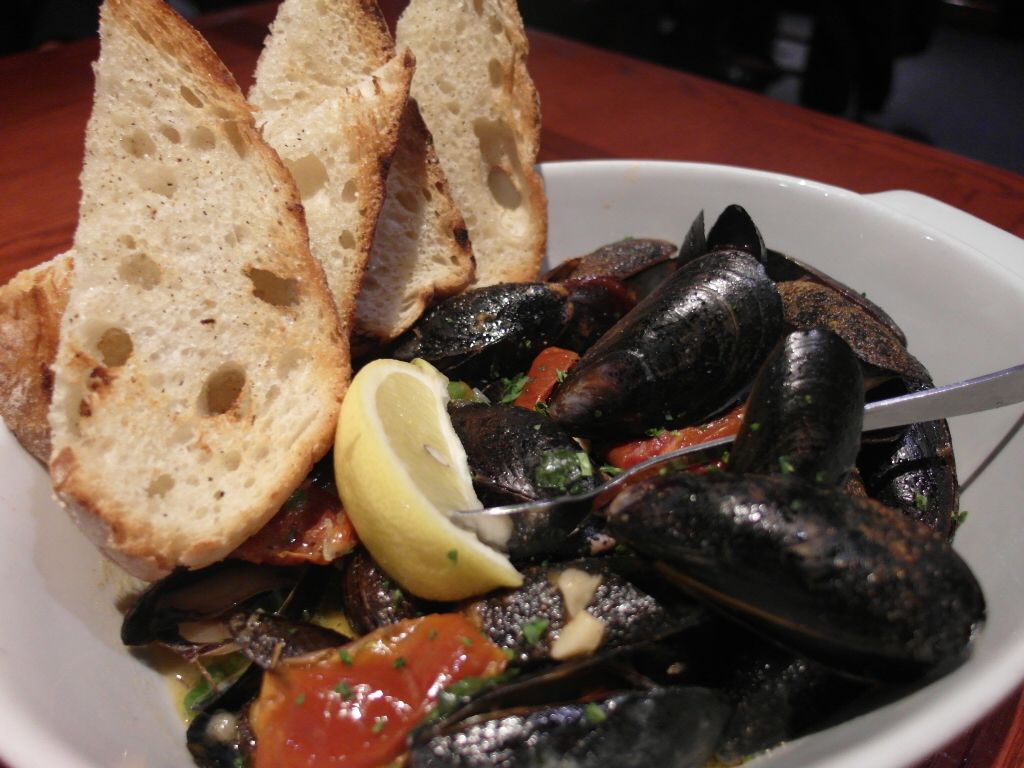 Mussels as starters
So we had the mussels with butter garlic sauce and the signature salads. While choosing the dressings for the salad, we were given a choice of about 8 dressings to choose from. In the end, Tom chose the most unhealthy ones (ranch and blue cheese) while Kate initially had the idea of just going light with vinaigrette dressing. Unhealthy Tom decides!
As for the mussels, it was baked a little too dry and we don't think the mussels were "fresh out of the tank" fresh, though some of the mussels still tasted good. The other thing we didn't like about this starter was that the bread was really salty! Have some drinks on hand to curb the overpowering toasted salty bread!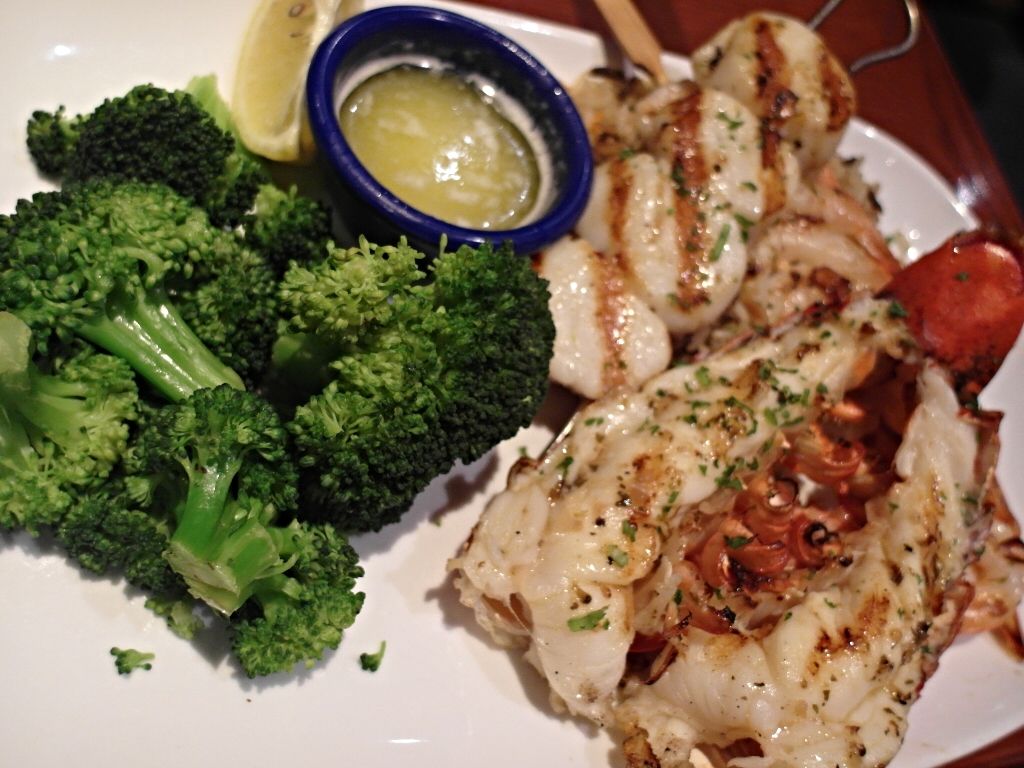 Wood Grilled Lobster Shrimp and Scallop – $25.99 USD
As for our mains, we went for one of the signature seafood combos – the Wood Grilled Lobster Shrimp and Scallop. Recommended by our waitress, we decided on it since there was "lobster" in it. Can't go to Red Lobster and not have lobsters right?
Turns out that the recommendation was spot on! Every single one of the seafood on this plate was fresh! The lobster and shrimp was succulent and firm, yet crunchy and bouncy on the bite. Same goes for the scallop and the taste was sweet and natural – YUM!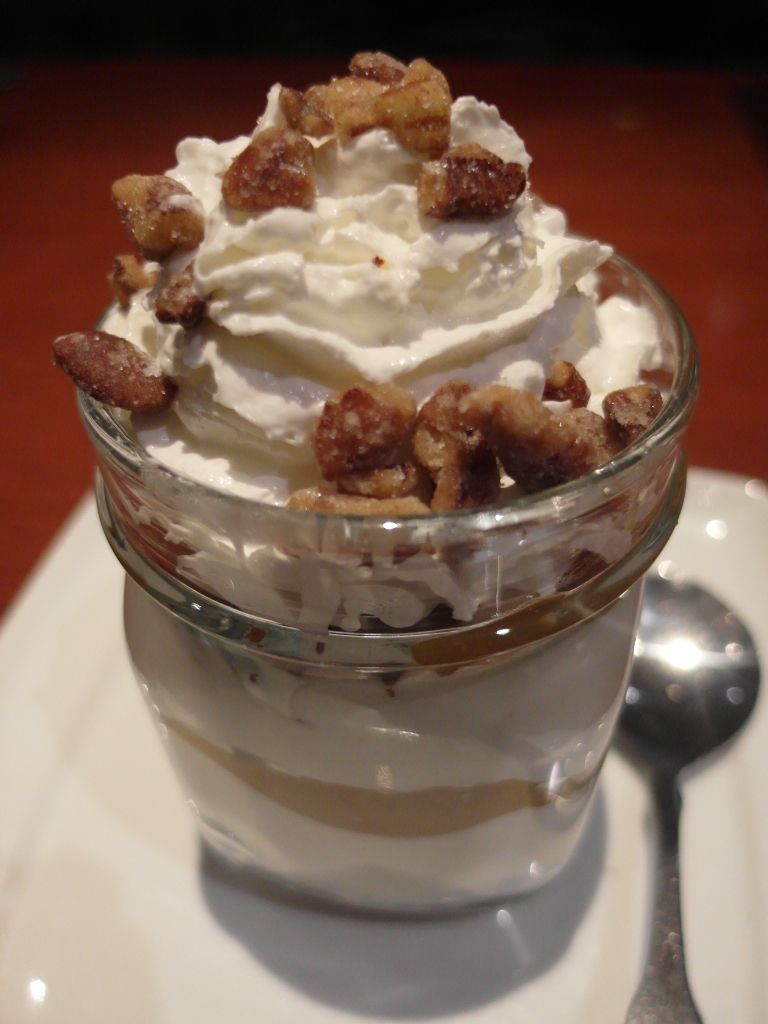 Pumpkin pie in a jar 5.49 USD
Since it was the holiday season, we went for one of the holiday treats – Pumpkin Pie in a Jar. We didn't really enjoy this dessert simply it was too overpowering. Overpowered by the cinnamon, whipped cream and much too sweet for our liking. Didn't really taste the pumpkin as well. Sad…
If you enjoyed our content, "Like" us on Facebook Today!

Related Posts
This is part of our coverage of San Francisco, Seattle and Vancouver USA. Check out these posts if you're visiting the West Coast of USA!
Top 5 Things to do and Attractions in Vancouver Washington USA!
Top 11 Things to do and Attractions in San Francisco USA
Top 8 Things to do and Attractions in Seattle USA!
Things to do and Attractions in Eureka California!
Metropolitan Grill Seattle : Are the steaks worth it?
Seattle Underground Tour by Bill Speidel : A tour not to be missed!
Seattle Space Needle , Chihuly Garden and Glass and the Monorail to Westlake Center
World's first Starbucks in Seattle – Do not be confused!
The Crab Pot Sea Feast : A Seattle MUST TRY!
Pike Place Market : (Possibly) Seattle's Top Tourist Attraction!
What's YOU MUST DO at San Francisco's Fisherman's Wharf!
Pizza and beers at Umbria San Francisco!
Great Eastern Restaurant Chinatown San Francisco : Even Obama visits it!
The steep slopes of San Francisco : A Pictorial Post
San Francisco's "Crookedest Street" at Lombard Street!
Scenic Oregon Drive from Vancouver to San Francisco!
Travel Through Time with Historic Monuments at Vancouver Washington!
Vancouver Washington's Natural Wonders!
Catching Portland Winterhawks in action after Burgerville Meal!
Why You should eat at Beaches Restaurant than McMenamins in Vancouver Washington
Red Lobster….FINALLY!
Inn at the Market Seattle : All about Location Location Location!
San Remo San Francisco : Hotel with a PRIME location!
Palace Hotel San Francisco : A great mix of History, Class and Luxury!
Heathman Lodge Vancouver Washington : One of our best hotel stays EVER!
Hilton Vancouver Washington : Classy Stay & Room with a View!
All in all, we were happy that we finally got to eat at Red Lobster. The mains were really good but the rest of the dishes were sort of disappointing. If you ask us, we'd probably not return to Red Lobster again. But as for its neighbour – Olive Garden, we'll definitely go try the other dishes when we return to USA.
Related posts: