As part of our anniversary celebrations, Kate and I headed out to the Riverview Hotel BBBQ (Buffet Brunch Beer and BBQ!). The BBBQ starts from 12pm to 3pm and costs about $70 per person (inclusive of all taxes). It has a spread of international buffet, BBQ buffet as well as free flow of Erdinger / Heineken!

International Buffet on the inside 1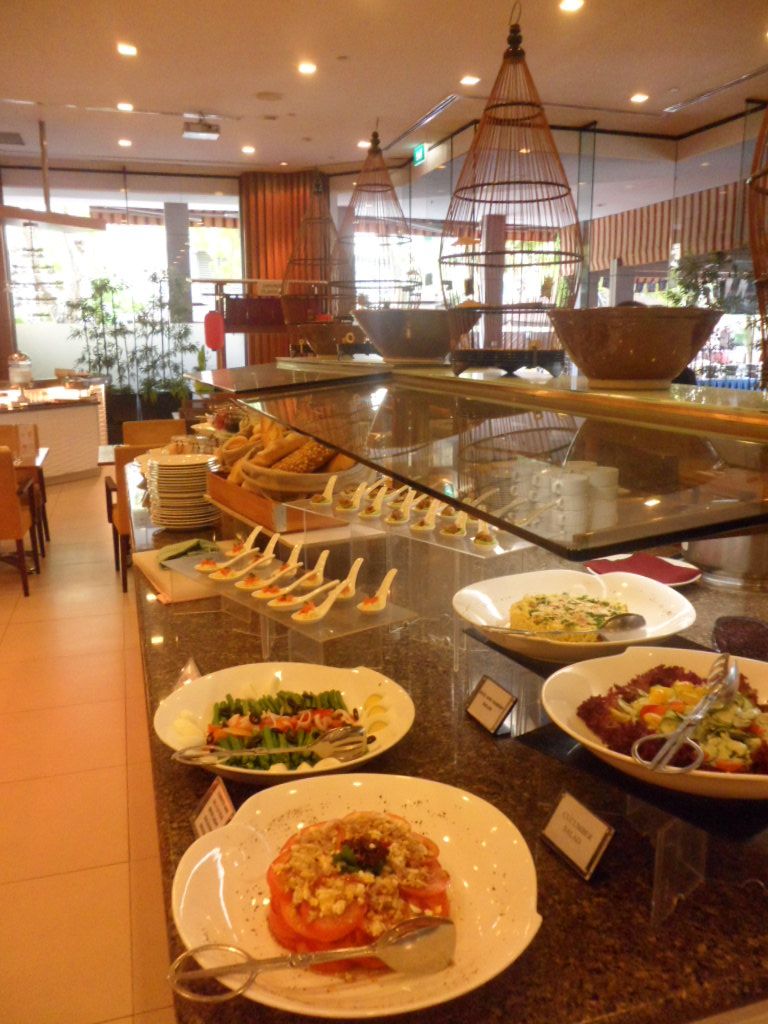 International Buffet on the inside 2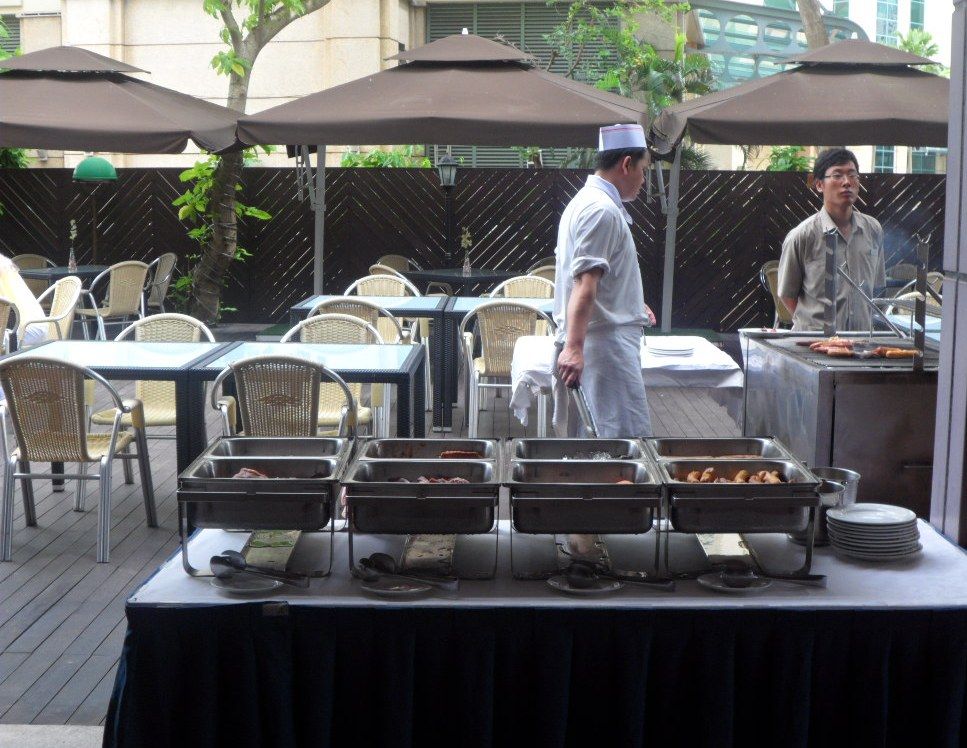 BBQ Buffet on the outside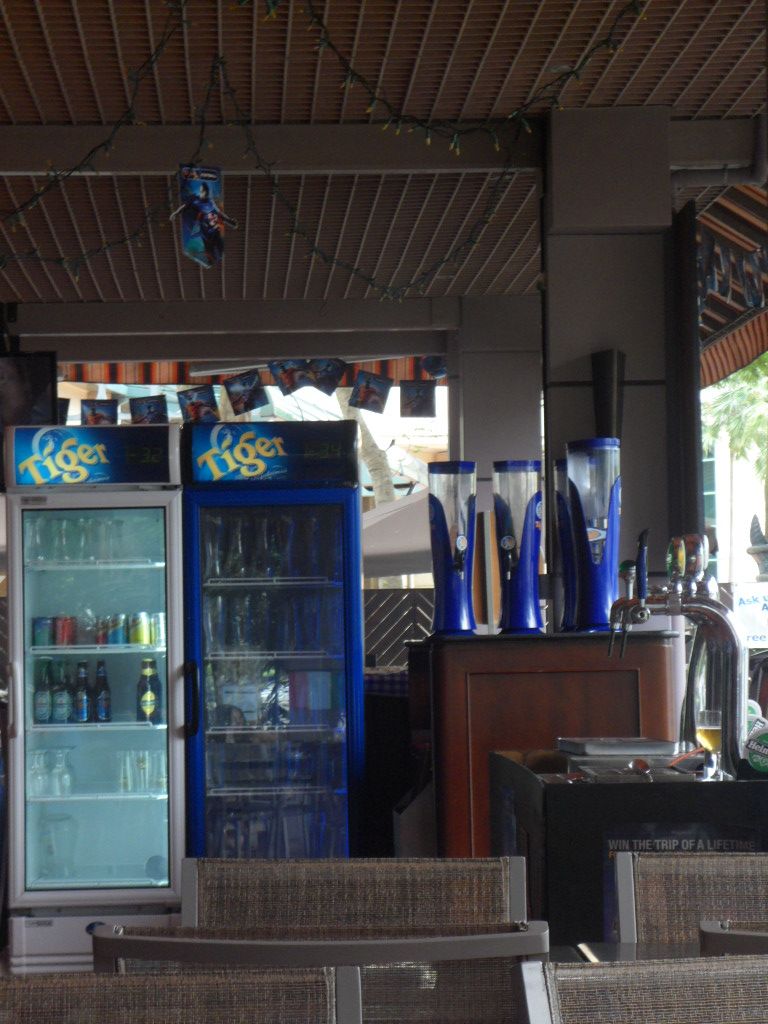 Free Flow of Beer from the Tap
Besides the wide selection of food available, there's also entertainment as well as views of the Singapore River…

Enjoy views of the Singapore River as you dine al fresco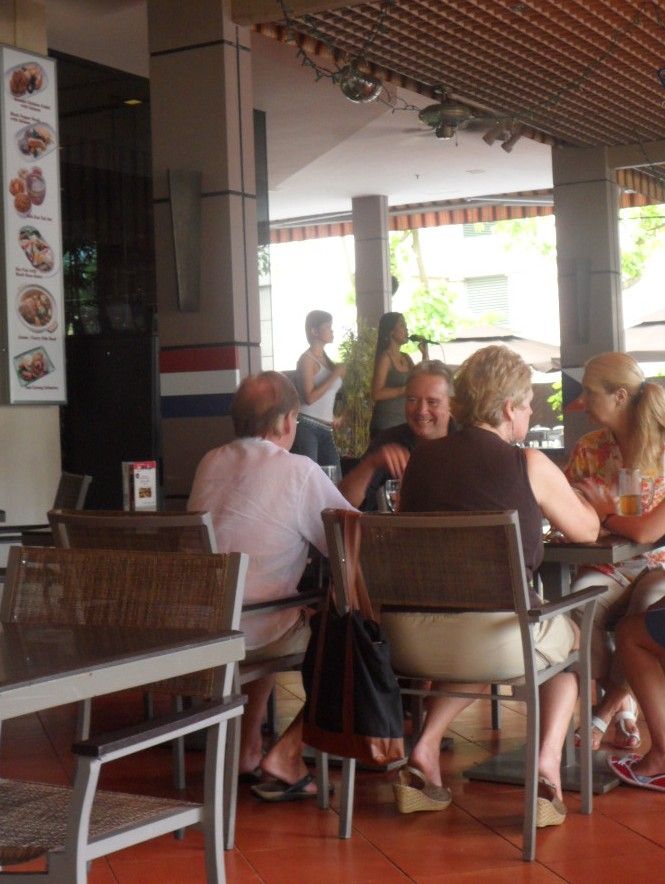 Entertainment in terms of song and dance
These tourists also thoroughly enjoyed themselves by dancing in front of the stage when they were done with their meals. This BBBQ at Riverview Hotel really has a great mix of food, drinks and entertainment!
We chose a seat in the al fresco dining area and thoroughly enjoyed ourselves. The food was splendid and the surrounding view as well as live performance really lifted the atmosphere there. Here's what we ate…
What we ate at Riverview Hotel BBBQ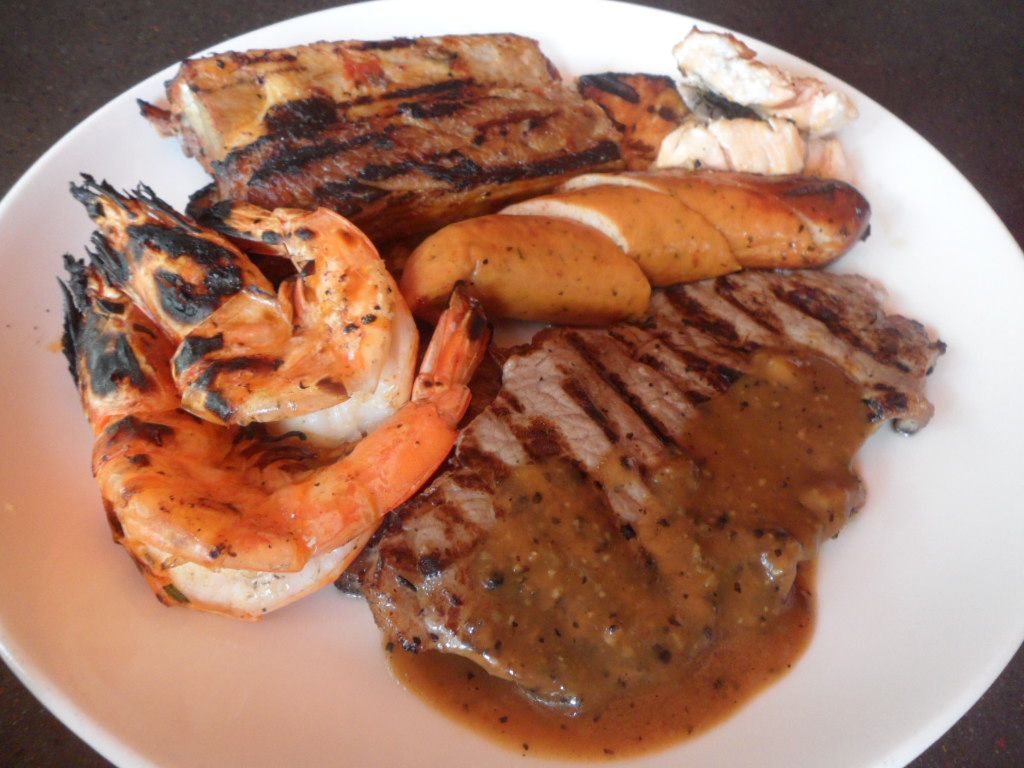 BBQ available at the BBQ corner
The highlight of the meal at the Riverview Hotel BBBQ has got to be the BBQ! All of the food featured on this plate was fresh, tasty and simply excellent. The prawns were really fresh and succulent, huge ones at that. The pork ribs was our favourite – huge chunks of meat as you tuck in, use of hands are welcomed! The pork ribs is also a favourite among other diners, so our recommendation would be to order the pork ribs first before they run out! The sausage and beef was also quite good. Give them a try if you have additional "space".
Besides BBQ and the free flow of beer, there are also some selection of seafood as well as sashimi available.

Erdinger beer and seafood

Sashimi!
The crayfish laksa was also very tasty. The crayfish was again fresh, sweet and succulent. It complimented the laksa really really well. Do note that laksa is a spicy soup based noodle.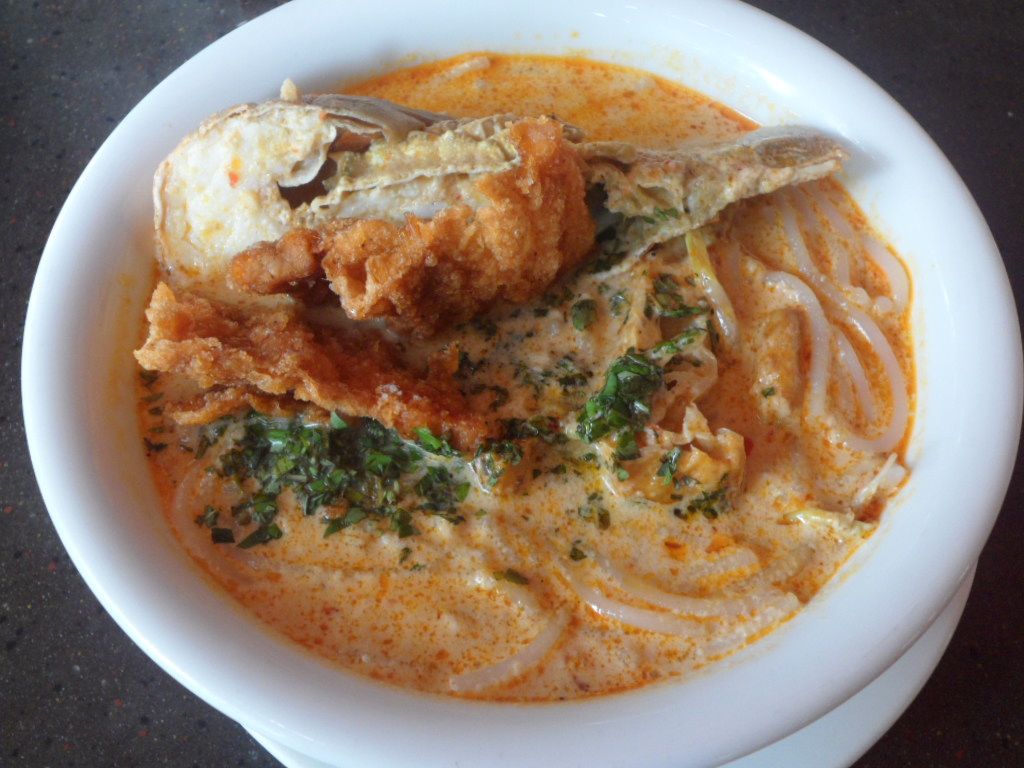 Crayfish Laksa at Riverview Hotel BBBQ
There are also other chinese foods available such as dim sum and fried rice.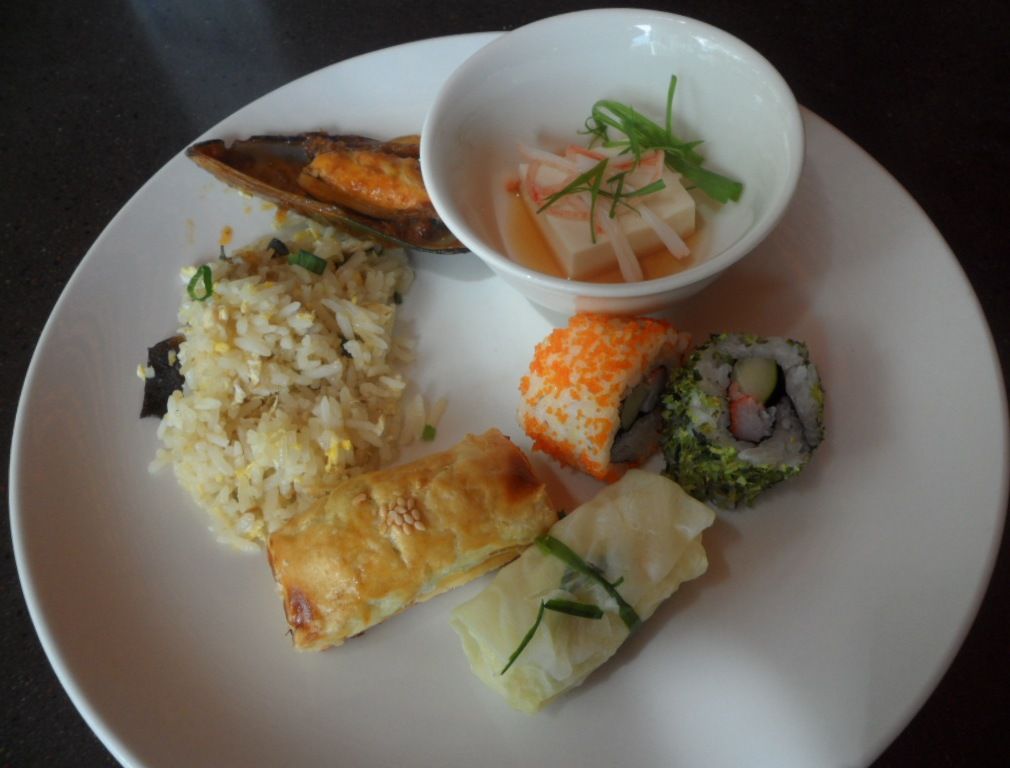 Chinese Food
For those health conscious, do remember to take your greens as well.

Salads available
We rounded up our meals with desserts and ice creams with various toppings!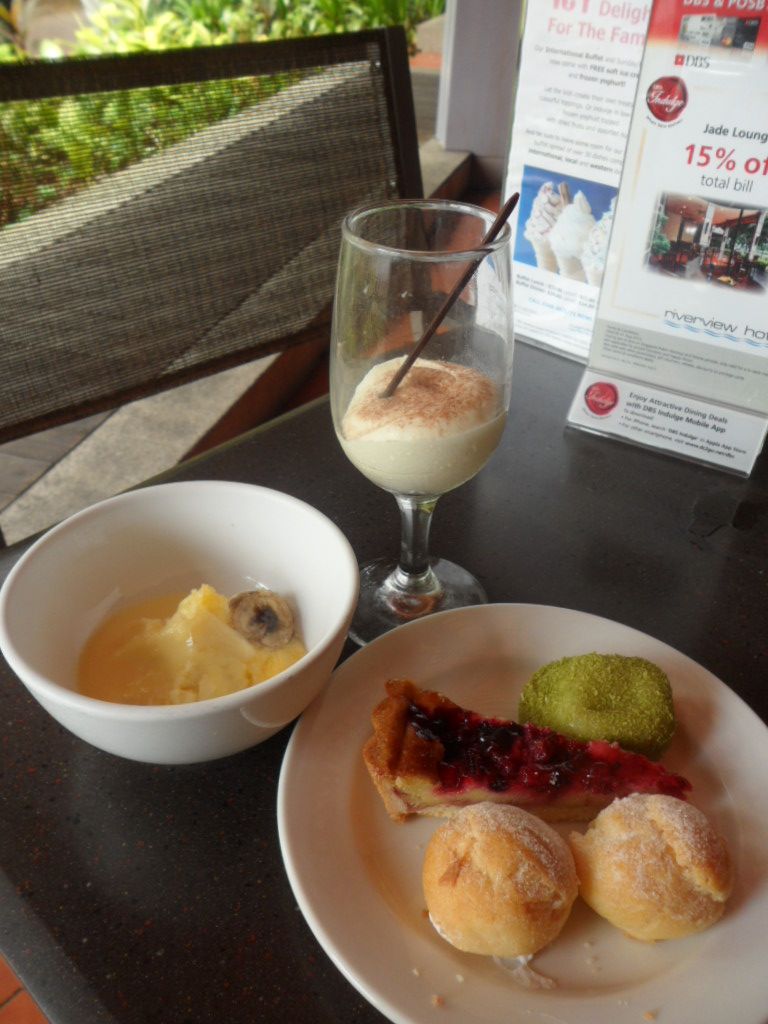 Desserts at Riverview Hotel BBBQ

Flow serve ice cream with nuts and chocolate toppings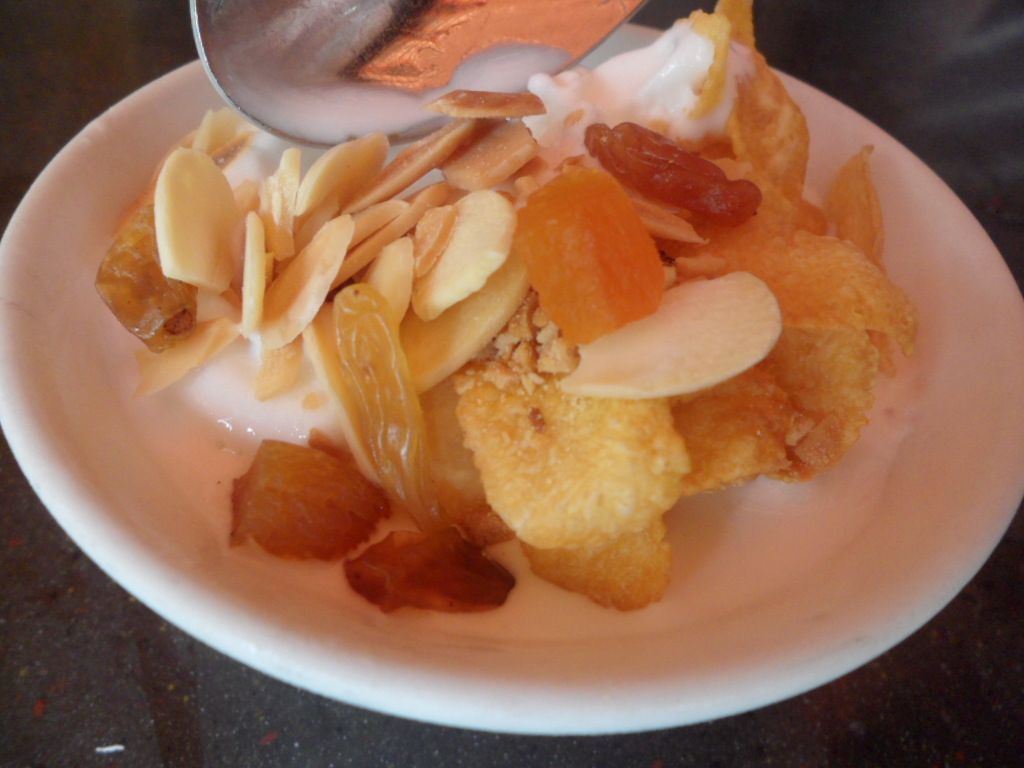 Flow serve ice cream with fruit toppings
Last Words
The Riverview Hotel BBBQ is definitely well worth the $70 bucks! The vast array of food, live entertainment, al fresco dining as well as free flow of beer makes this meal thoroughly enjoyable and memorable!
Remember to go straight for the BBQ pork ribs! Enjoy the natural chunky meat and juices oozing from the ribs, washed down with a pint of ice cold beer!
Hotel Deals
For your convenience, we have arranged for the best hotel deals at Riverview Hotel right here!
If you enjoyed our content, "Like" us on Facebook Today!

Related posts: