S One Expo Stuttgart (Beer Festival) Germany is held at the Marina at Keppel Bay from 6 November to 9 December. Here are 7 reasons why you should go!
7 Reasons why You should go to S One Expo!
1. Food – Stuttgart fare & Local Delights
You'll get to experience authentic german food, especially those from Stuttgart such as the Maultaschen (meat dumplings – a traditional Swabian dish), Blackforest Cake as well as the Apple Pudding! Remember to choose the lentils (peas) to go with the Maultaschen, that is unless you're fans of the cabbage or potato. The lentils have pieces of minced meat which adds to its flavour.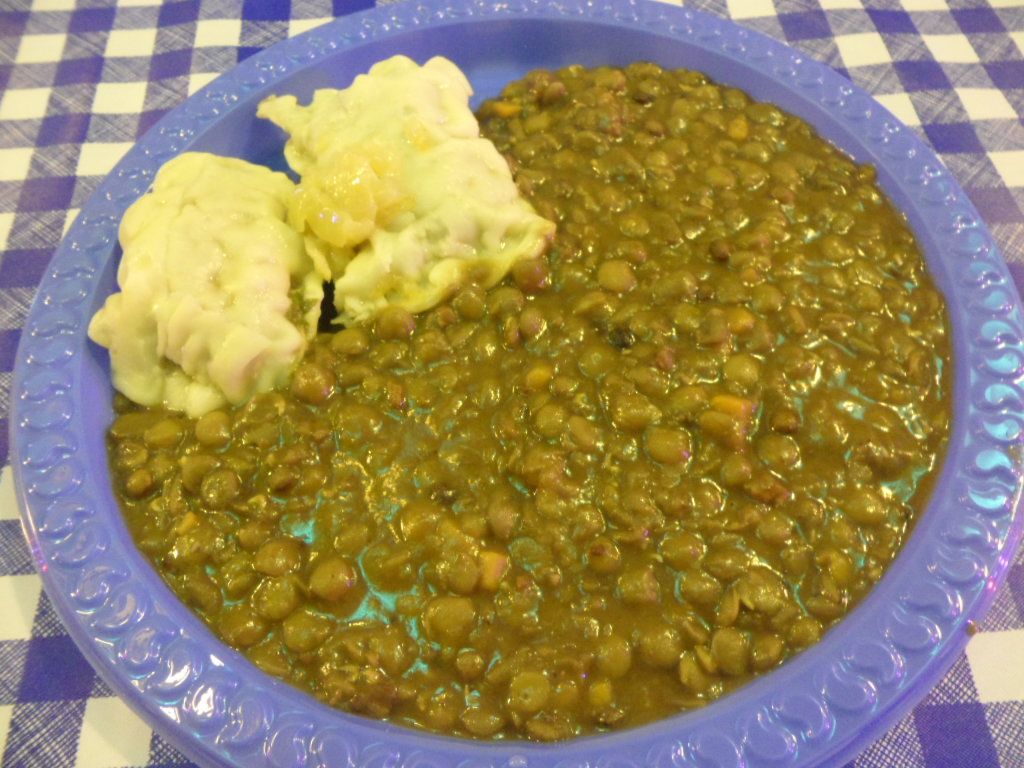 Maultaschen at S One Expo @ $8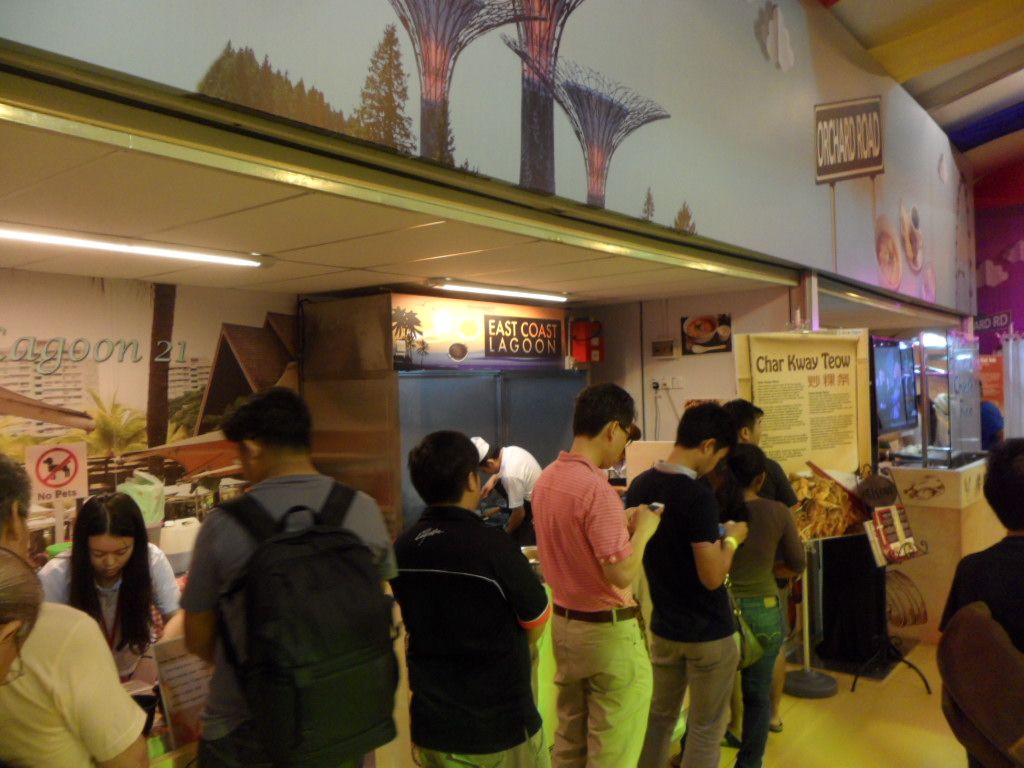 Local Hawker Fare
If German food does not ring your taste buds, why not try the array of local delights available? Choose from hawker fare such as laksa, char kway teow, bak kut teh, fried hokkien mee, chicken rice and fried carrot cake. There's even a soya beancurd/drink store to add to the local flavour!
2. Experience German Culture
There are several german booths such as Cuckoo Clocks, Wooden Toys as well as Ginger Bread. There are on-going demonstrations to allow you to better understand these crafts during your visit at the S One Expo. There's also a S One Mart that sells produce.

Cuckoo Clocks at S One Expo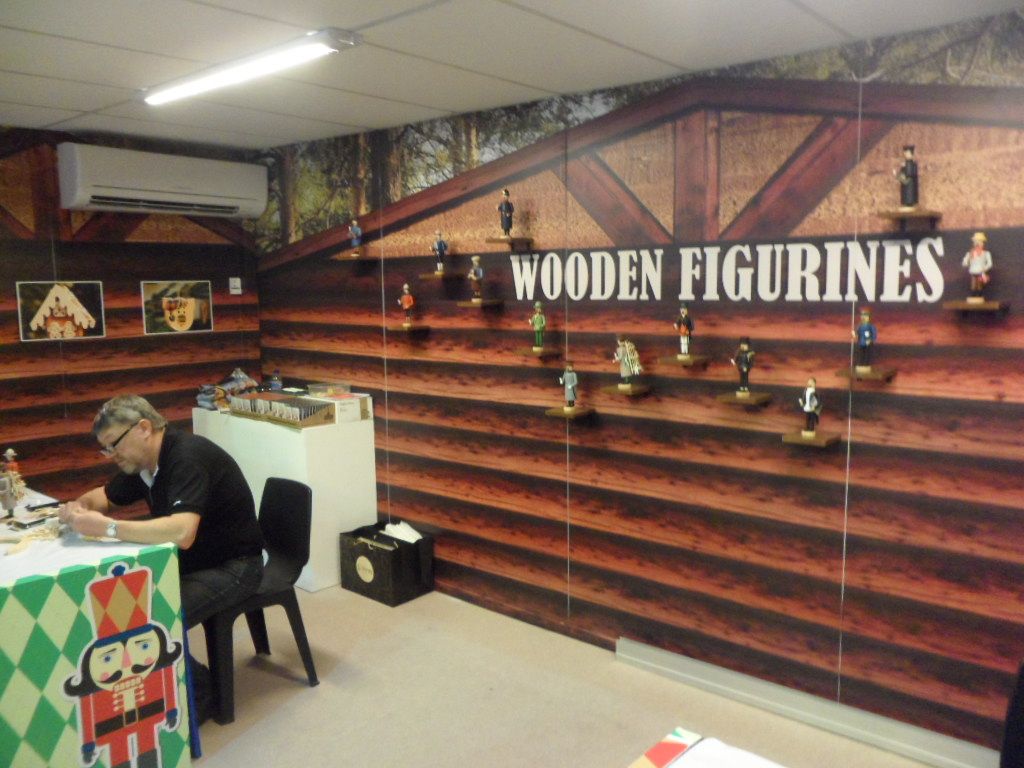 Wooden Figurines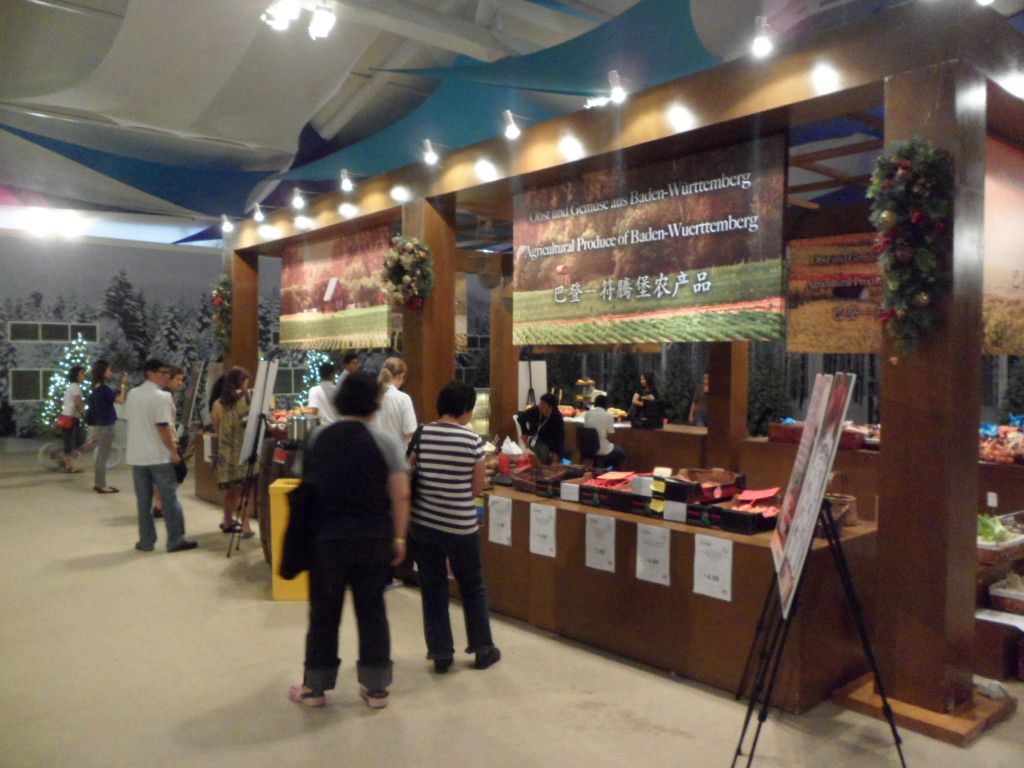 S One Mart
3. Something for the kids
You might be wondering what are the other
things to do at S One Expo
– especially for the kids. Well, there are clog making sessions, snow man making sessions and even a giant snow globe for kids to revel in!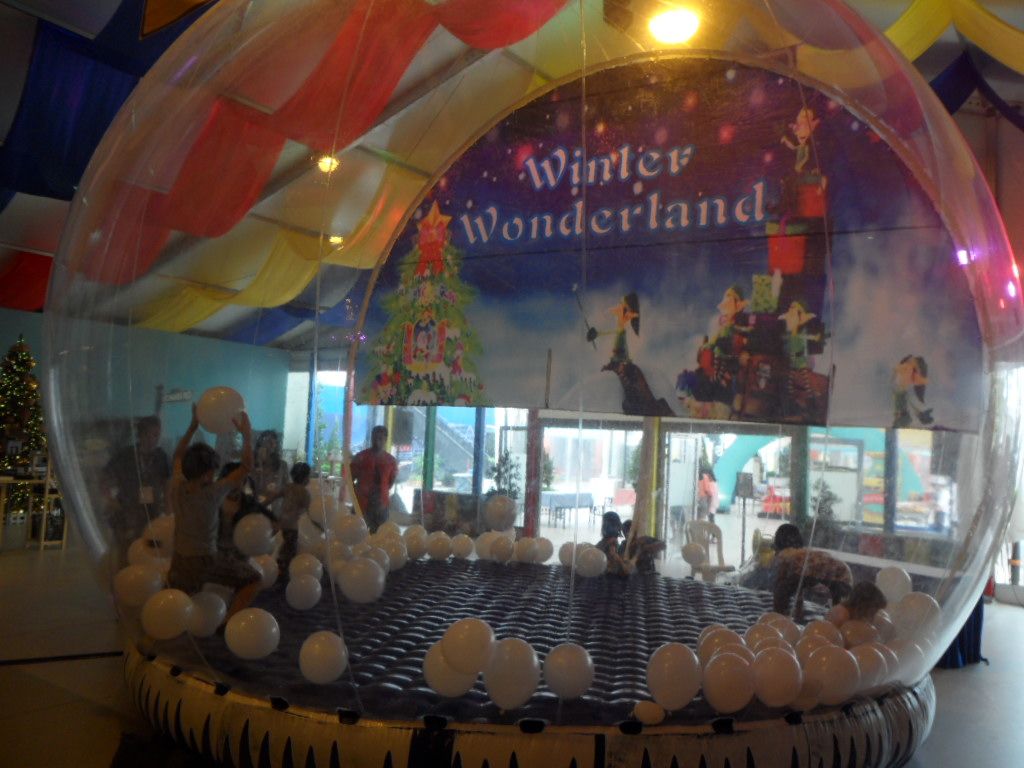 Winter Wonderland for the Kids
4. Live Entertainment
Enjoy your german fare to the sounds of jazz, german oktoberfest music or even popular acts such as Jack and Rai. Live Entertainment is available from 3pm onwards at the Music Pavilion.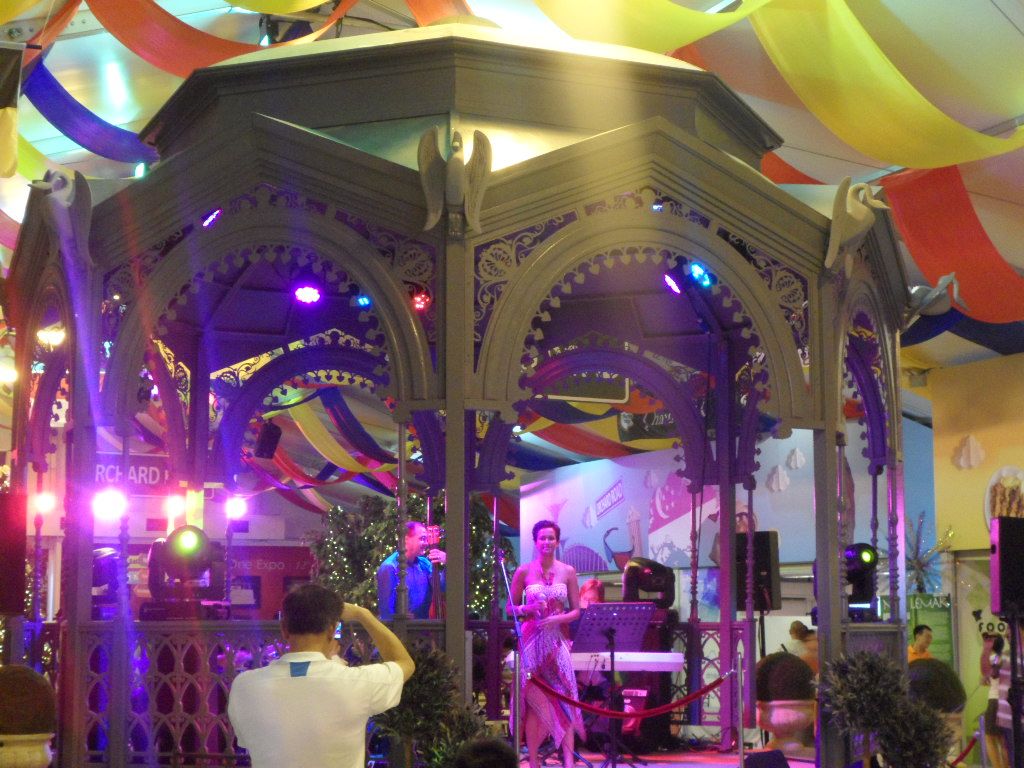 Live Performance at the Music Pavilion
5. German Engineering & Museum
Out of the tent, you will see museums as well as booths featuring German engineering. Bosch, Mercedes as well as Porsche have set up booths with their sports car being the show piece. You may also choose to learn a little german history by visiting a few small museums that have been set up such as the Schiller Haus. Friedrich Schiller a famous german playright is featured in this replica of the building in Stuttgart.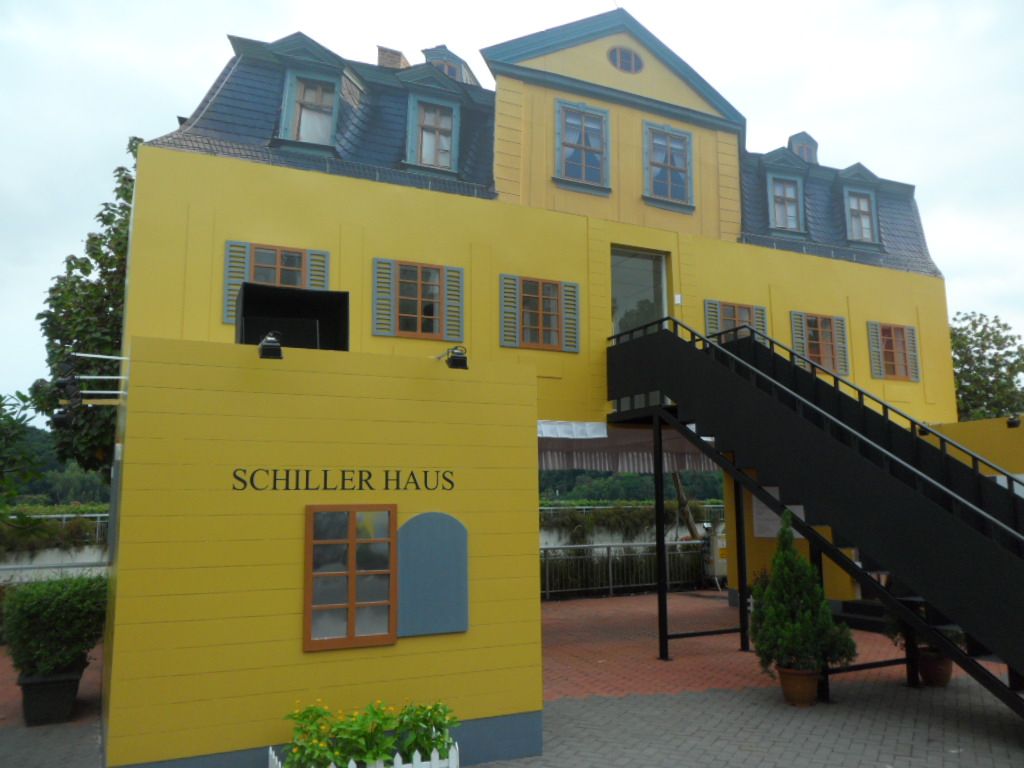 Schiller Haus
6. Lucky Draw!
In addition to the culture and food that you get to enjoy, there's even a lucky draw just for being there! You can take part in 2 separate draws. After registration, you'll get a red coupon that allows you to take part in the daily draws to win prizes such as juicers, knives, pans and vacuum cleaners from brand names such as Bosch and WMF.
By spending only $10, you'll get a blue coupon that allows you to take part in the grand lucky draw to win a Porsche Boxster!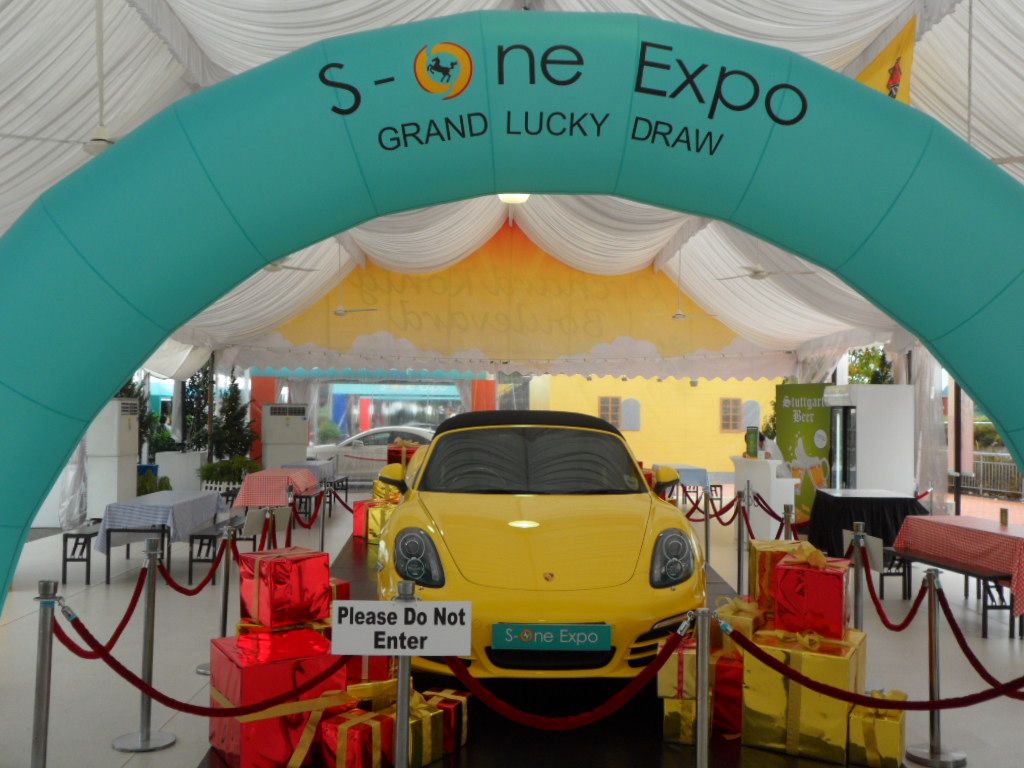 Porsche Boxster to be won at S One Expo
7. Last but not least – FREEBIES!
After registration, you'd get $5 F&B vouchers free! $4.50 can get you local delights such as bak kut teh, fried hokkien mee. $1.5 can get you drinks as well as soya bean curd. But on weekends such as last week, each visitor could get either a sausage or beer (usual price $10) absolutely free!
Kate and I shared the beef german sausage as well as a lager for free! 😮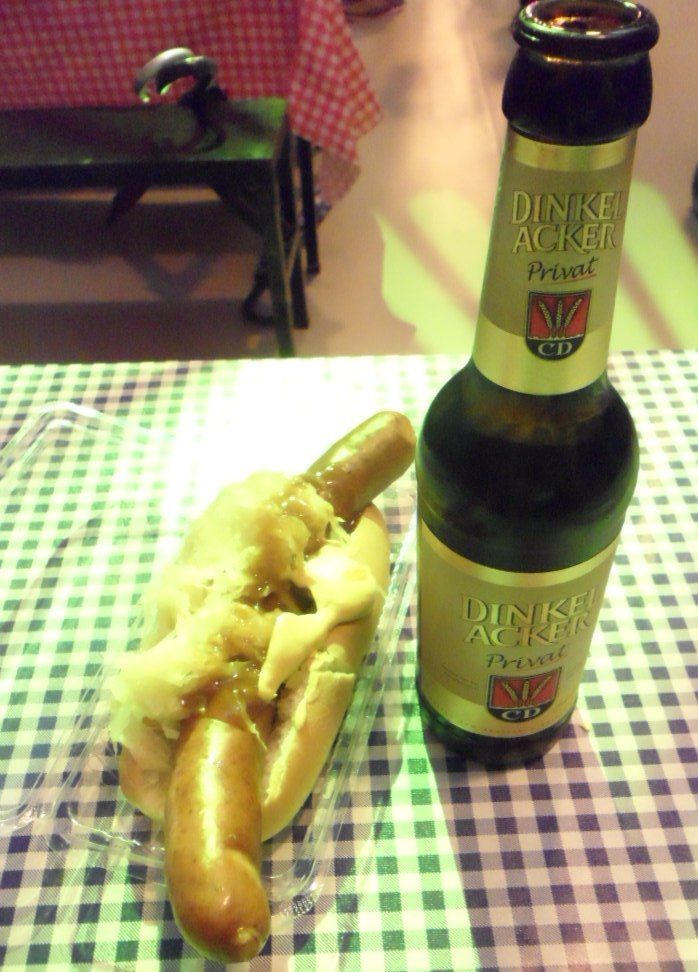 Free bratwurst and lager @ S One Expo
How to get to S One Expo
Driving is discouraged but the organisers have made free shuttle buses available at the following locations
Exit C @ Harbour Front MRT
Exit E @ Dhoby Ghaut MRT
Exit B @ City Hall MRT
If you enjoyed our content, "Like" us on Facebook Today!

After all this talk about being in Germany, are you thinking about a trip to Stuttgart? You can check out the best hotel deals in Germany right here! With all the 7 reasons listed, don't you agree that S One Expo is definitely worth a visit?
Related posts: