The San Remo was the 2nd hotel we stayed in during our recent visit to San Francisco. We were invited by the tourism board of San Francisco to 2 hotels – Palace Hotel as well as the San Remo hotel.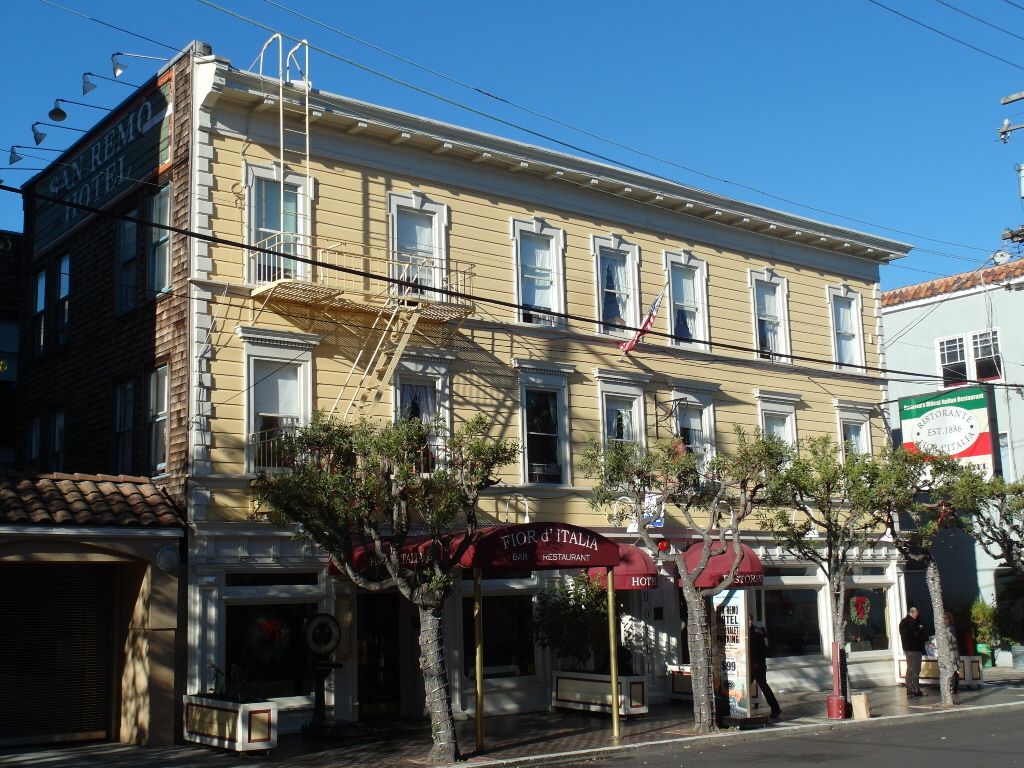 Facade of the San Remo Hotel San Francisco
History of the San Remo Hotel San Francisco
The history of San Remo hotel goes something like this…
On 18th April 1906, San Francisco was hit by a devastating earthquake and fire which literally levelled the city. Massive works were required to build the area. Hence, A.P. Giannini, founder of the Bank of America thought of an idea to build a hotel to house the men who were expected to rebuild the area. The New California Hotel was thus founded. Over the next few years, the hotel was home to sailors, fishermen and even chocolate makers from Ghiradelli's chocolate plant. In 1922, the New California Hotel was renamed to San Remo Hotel.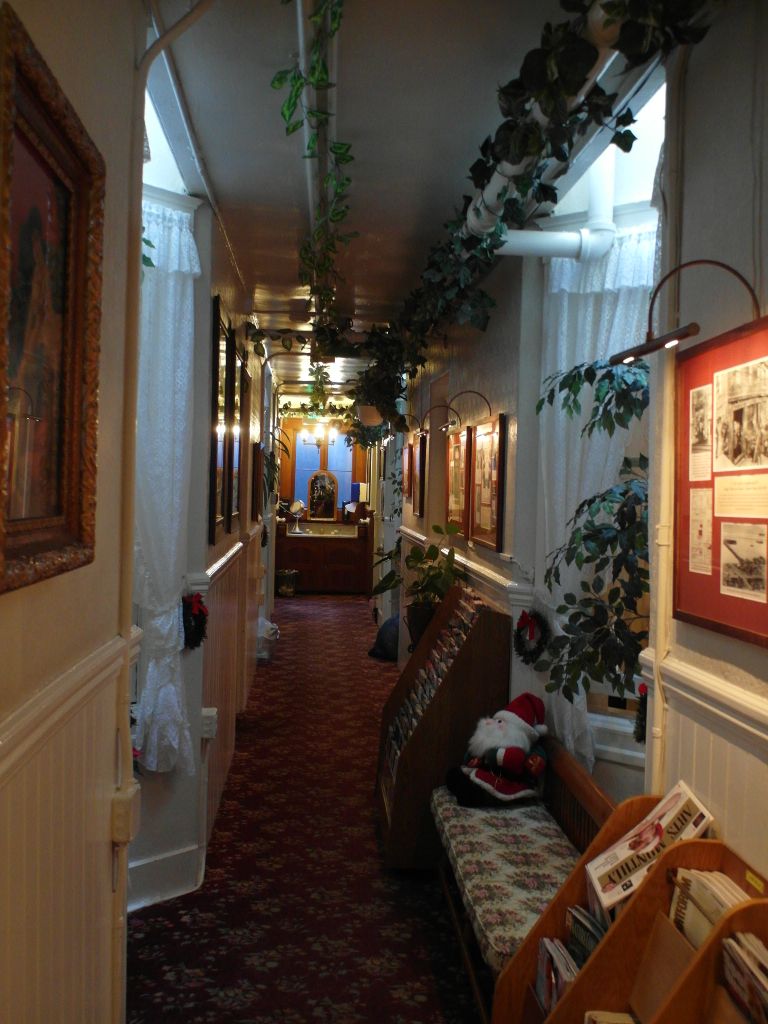 Warm cozy yet rustic corridor of San Remo Hotel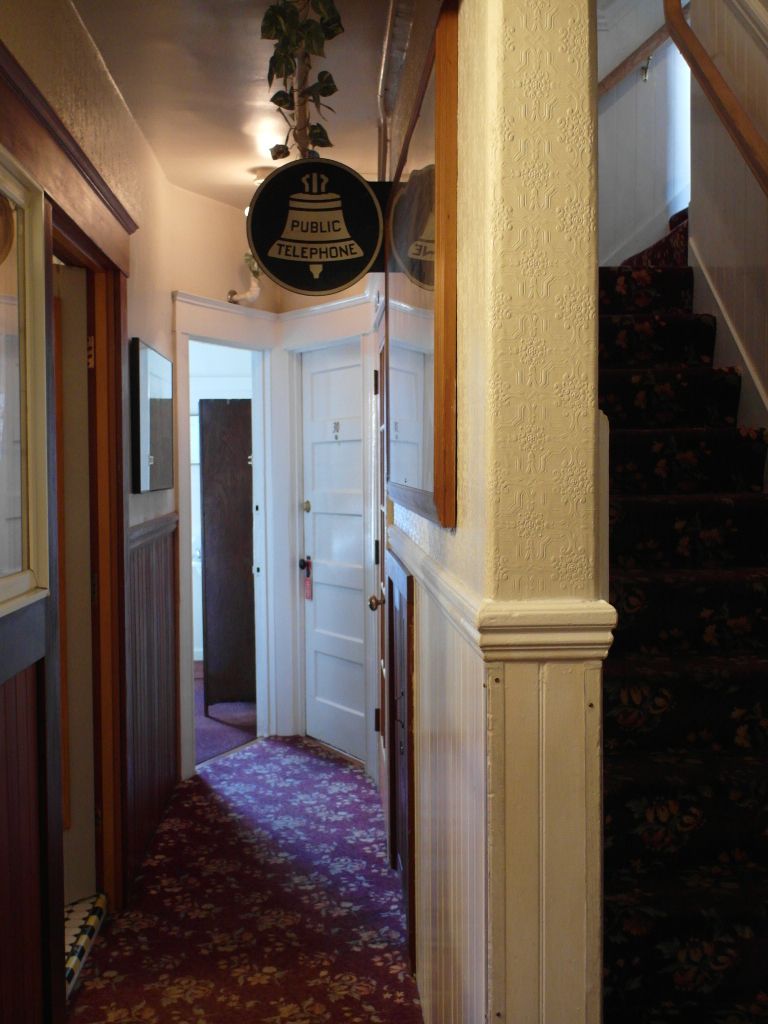 Pay phone with a retro looking sign above
Instead of just staying in your room at San Remo, you should really take a walk about the hotel. Just wander through the stairs and its corridors, you'll realise that there's alot of history in store for you. There are pictures of the founding family, people who used to work in San Francisco and also the quaint rustic feel of the entire hotel.
In addition, the receptionists here are really cool as well. They know their stuff and can easily direct you to where you want to go or arrange transportation on your behalf. Alex was our receptionist when we checked in and he was knowledgeable in telling us where to go and what to do and when we needed an airport transfer the next day, he immediately made the arrangements. Quick as a jiffy!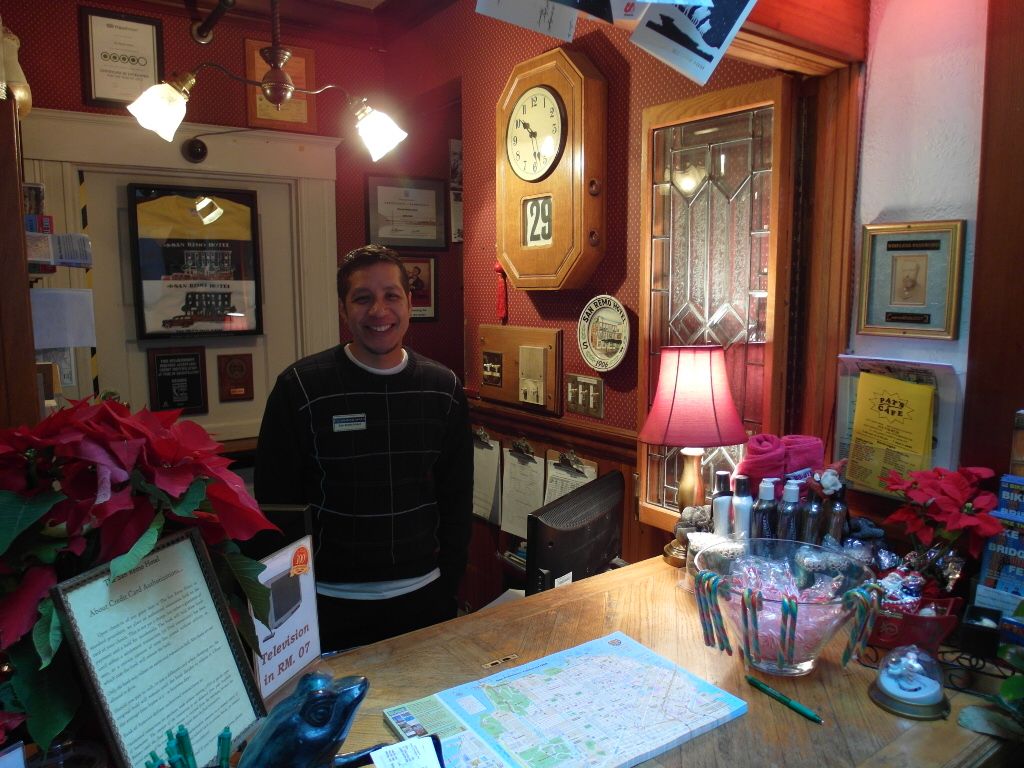 Our friendly receptionist Alex when we checked in at San Remo Hotel
Room of San Remo Hotel San Francisco
As the premise is actually quite small, you'll need to know that toilets and common facilities are shared in this hotel…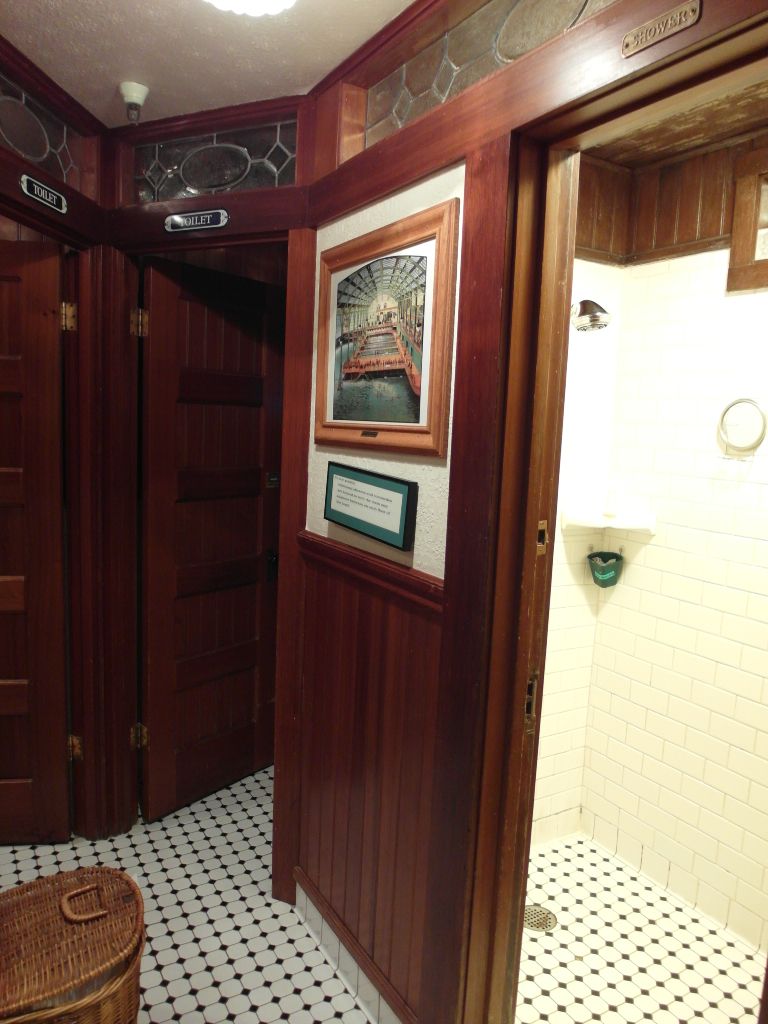 Common toilets with shower areas in San Remo Hotel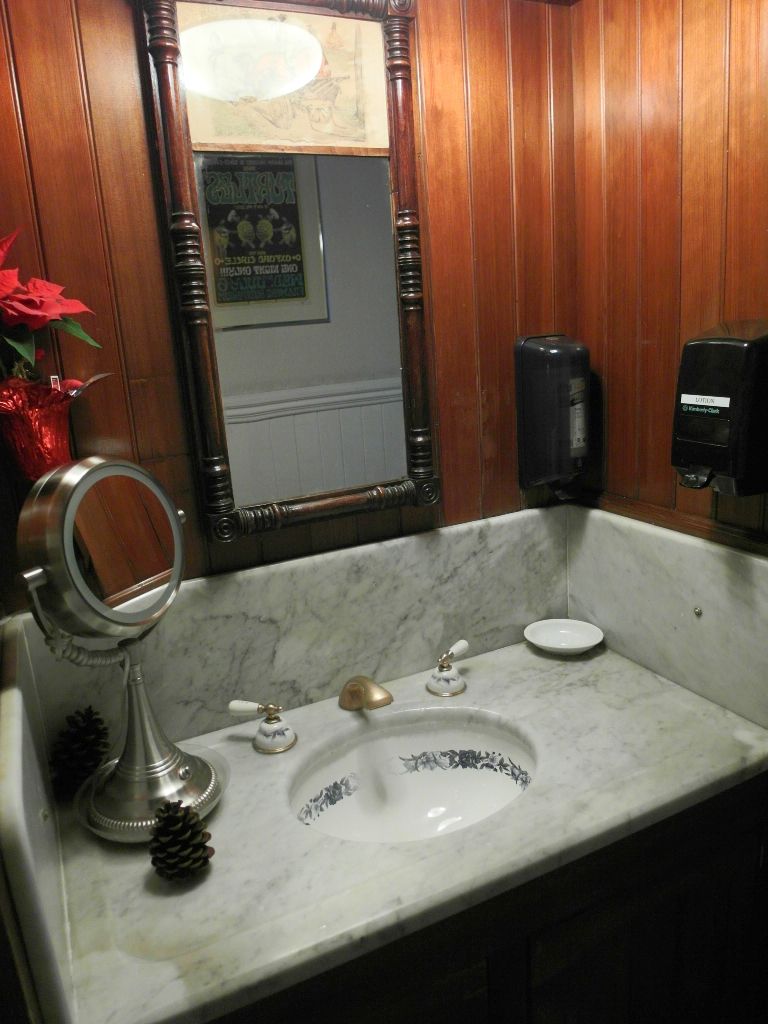 Wash basin near the toilets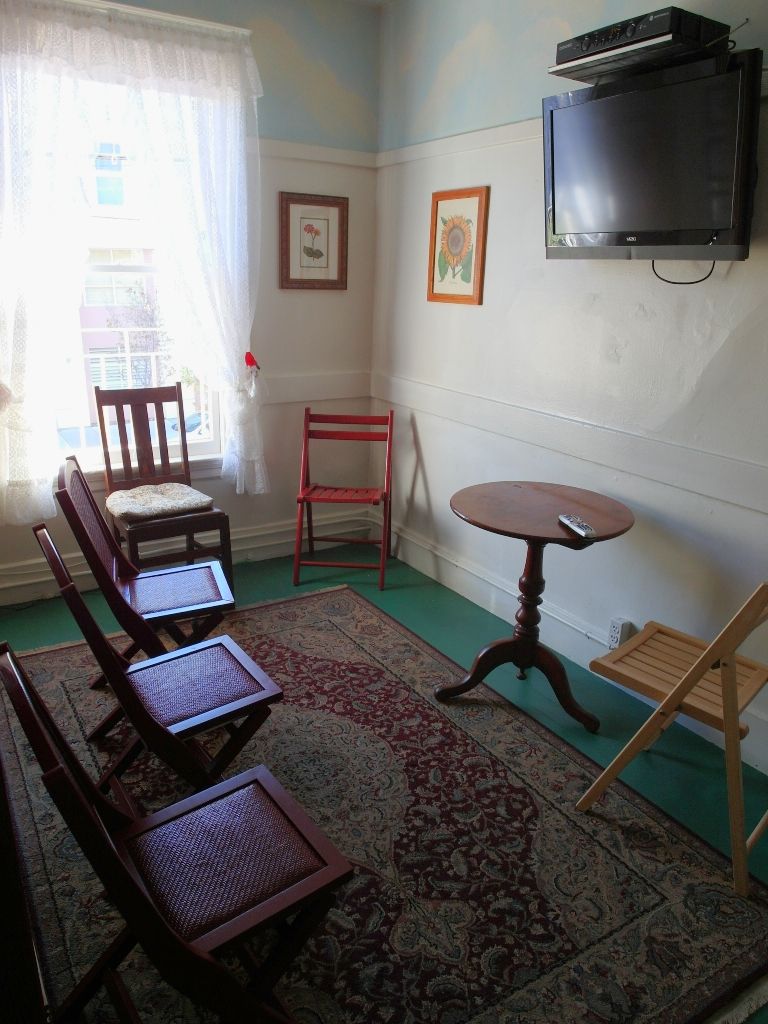 TV Lounge Area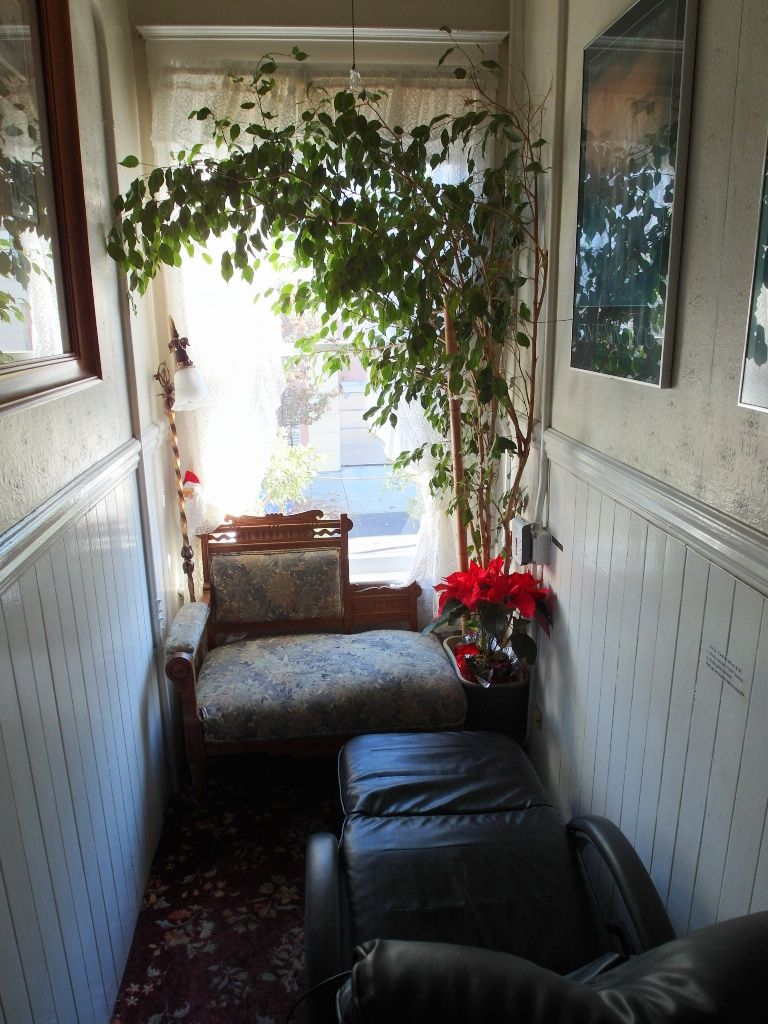 Little chillax area with a massage chair
You may also wish to know that there's an area where drinks and coffee is available. However, do note that the water is not replenished in the evening. In the morning, it may run "dry". Good to squirrel some away before you sleep! 🙂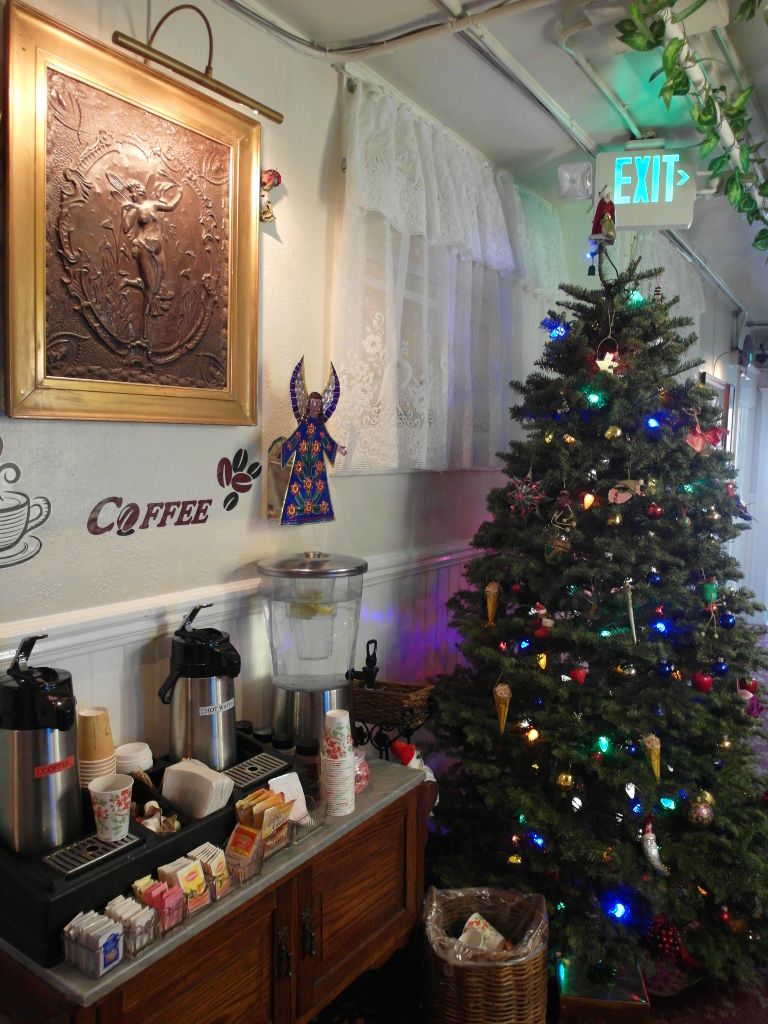 Coffee Tea and Water close to the reception area
Another thing which you may want to take note is that since the reception is located on the 2nd floor and rooms on the same floor or higher, you will have to carry your luggage up one flight of stairs. A relatively narrow one as well. So try to pack light if you're staying at San Remo Hotel.
As for the rooms, we must say that they are well decorated. Beautiful bedsheets, traditional curtains and wooden furnitures really brings out the feel of a historic hotel. Our room came with a wash basin which was a plus! There's also a portable heater which worked really well and kept our room nice and warm 🙂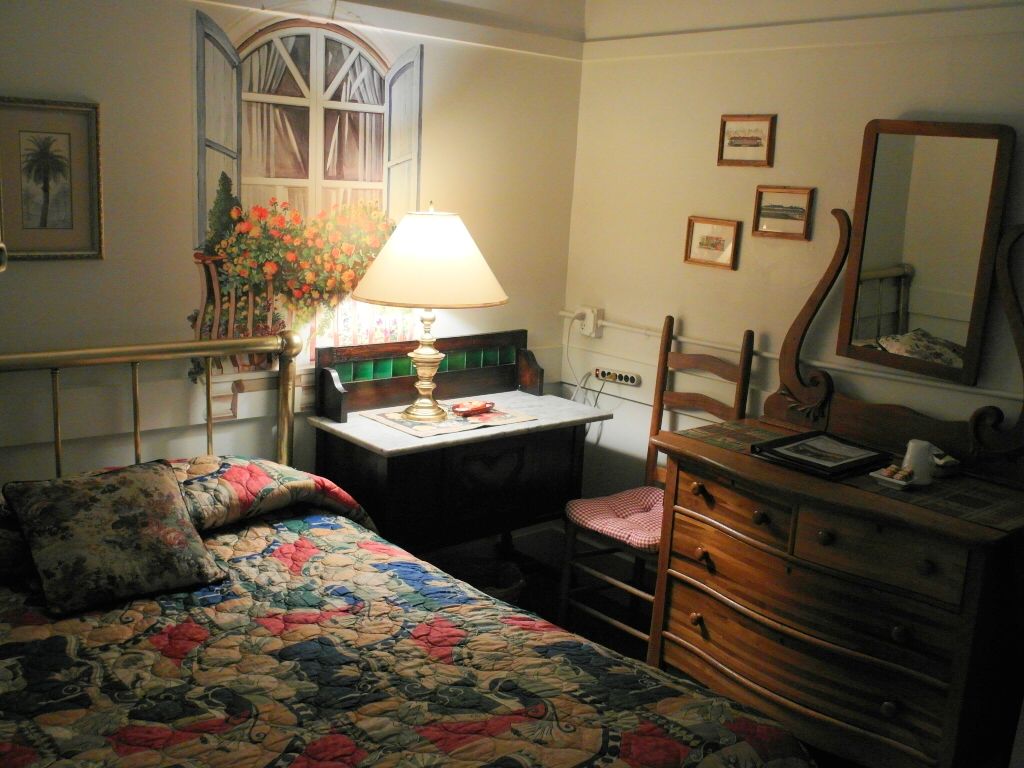 One of the rooms with a painted mural window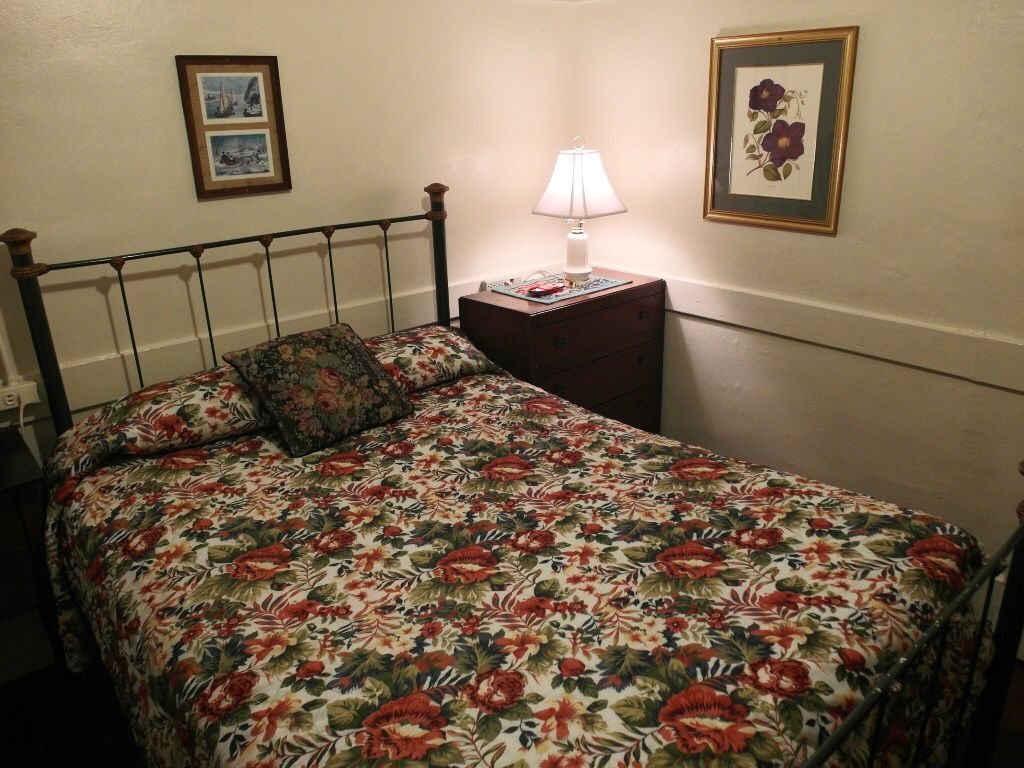 Our room with a queen sized bed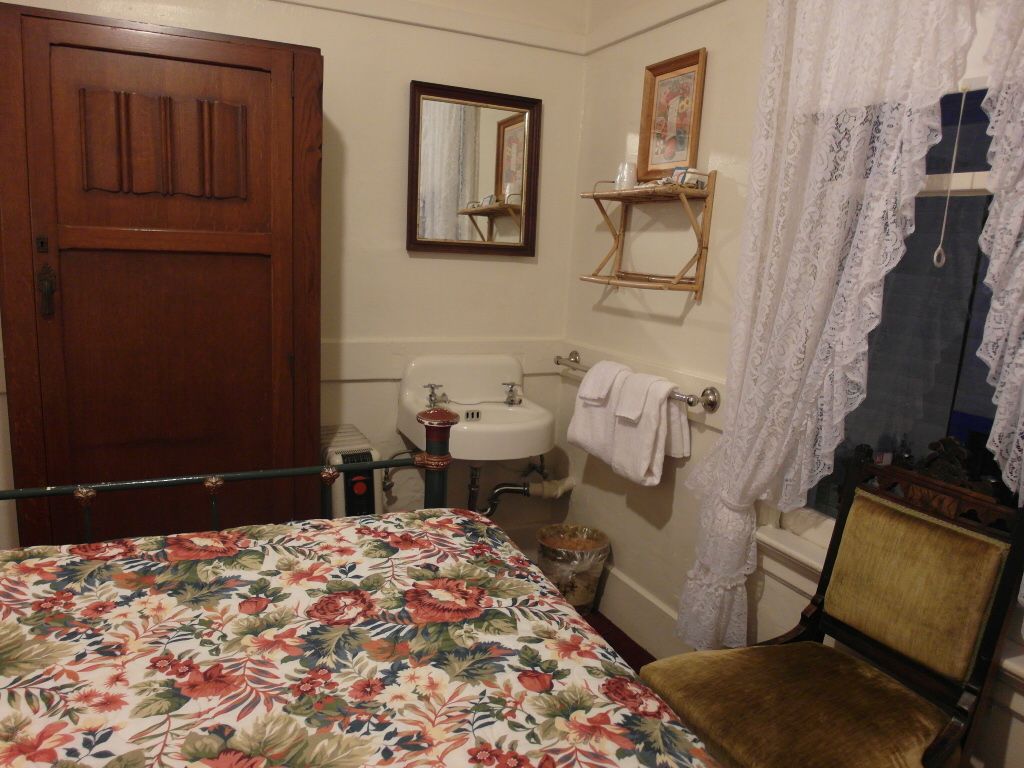 Comes with an attached sink, toiletries and an actual window in San Remo Hotel Room
What we really loved about staying at San Remo Hotel San Francisco
1. Fior d'Italia, America's Oldest Italian Restaurant is located at the ground floor. Upon arrival, we noticed that there's an italian restaurant located at the first level of the hotel. It even has a sign that says "America's Oldest Italian Restaurant". With this sort of signs, you've got to try it right? Food must be good for it to survive this long. Sure enough, we did not regret our decision…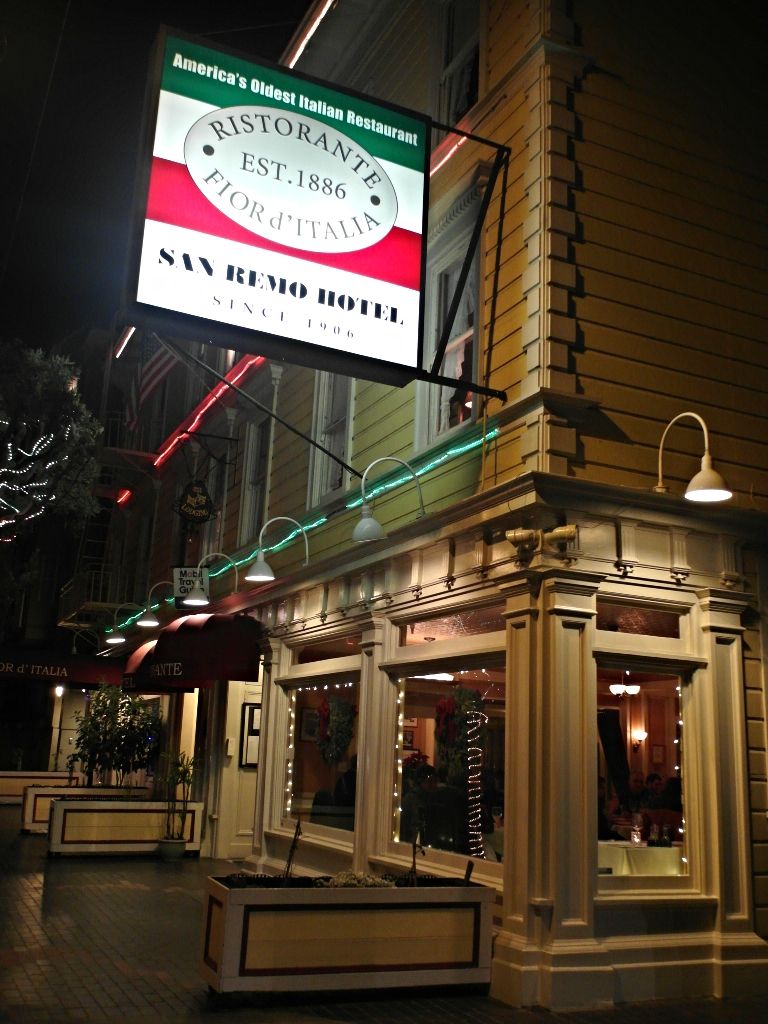 Facade of Fior d'Italia – America's Oldest Italian Restaurant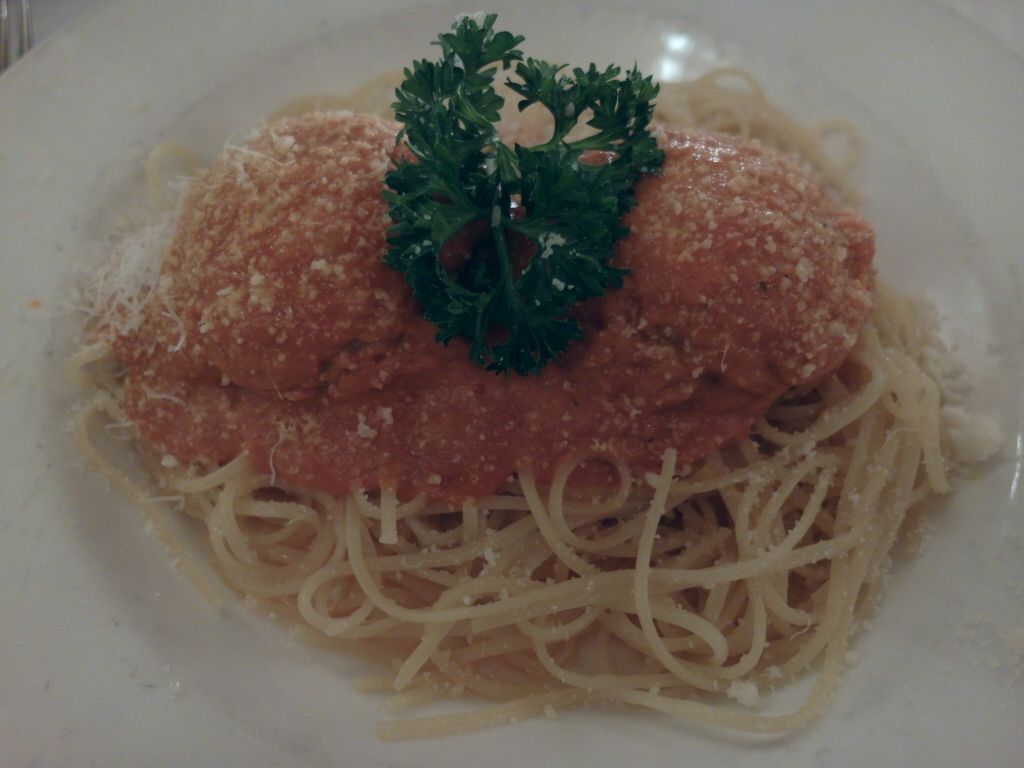 Linguini with meatballs at Fior d'Italia – Possibly the best pasta ever eaten! (17USD)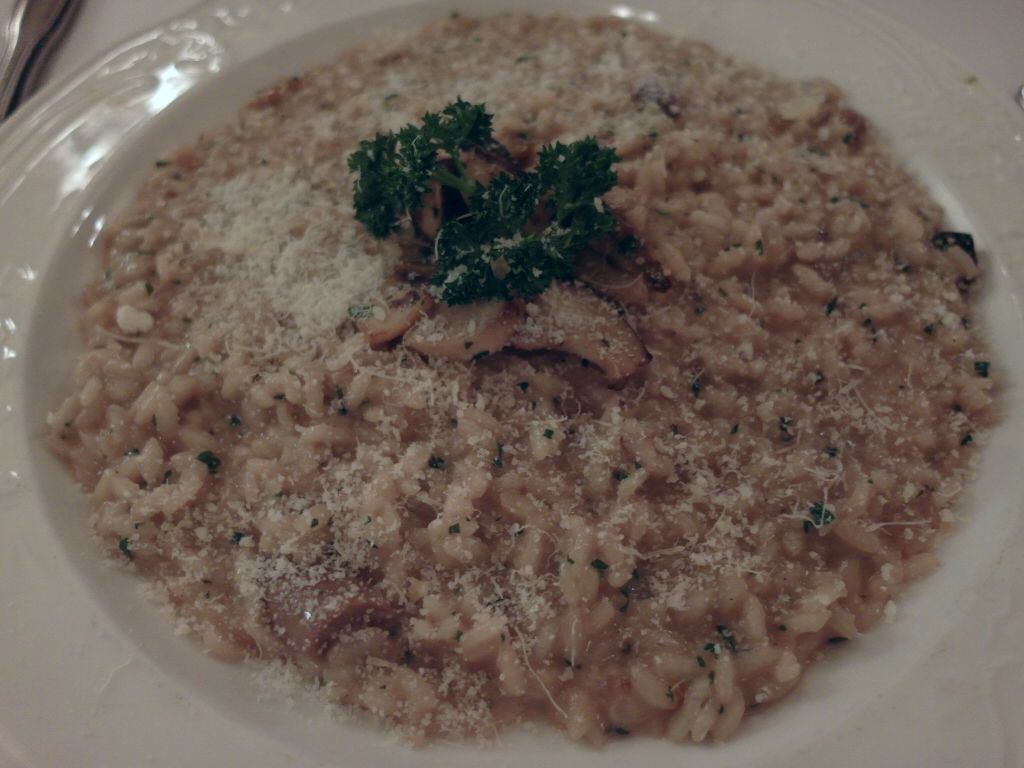 Risotto Funghi at Fior d'Italia – Confirm the best Risotto ever tasted (16USD)
Ok, the pics don't really do justice to how good the food was (blame it on the romantic lightings! :p) The mains we had were simply some of the best italian food we've tried. No wonder it's still around after so long. Pure simple, great tasting food. Yummy! Oh, you'll also get a 15% "Neighbour Discount" for staying at the San Remo Hotel, remember to show your room keys when paying!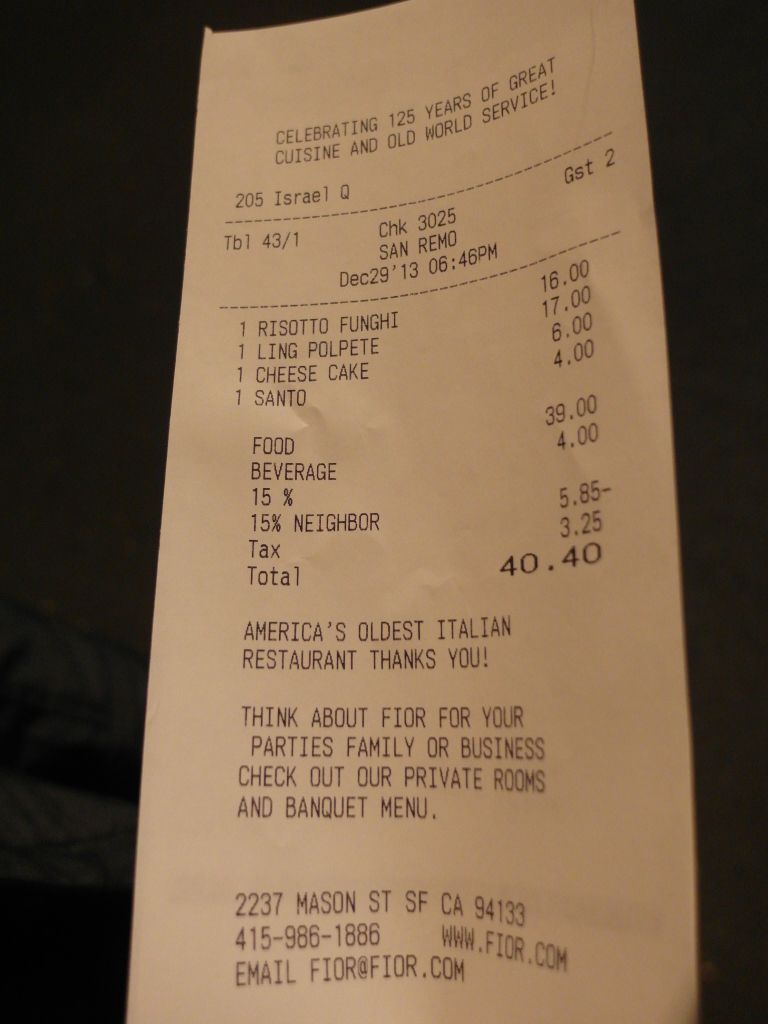 15% discount for dining at Fior d'italia if you're staying at San Remo Hotel
2. PRIME LOCATION. What we really REEAAALLLYYY love about San Remo Hotel is its location. It is just 4 blocks away from Fisherman's Wharf! We were even able to grab some supper from the wharf which is about a 7 minutes walk away (inclusive of waits for traffic lights). From there, you'll be able to grab some of the freshest seafood around and see the sea lions at pier 39!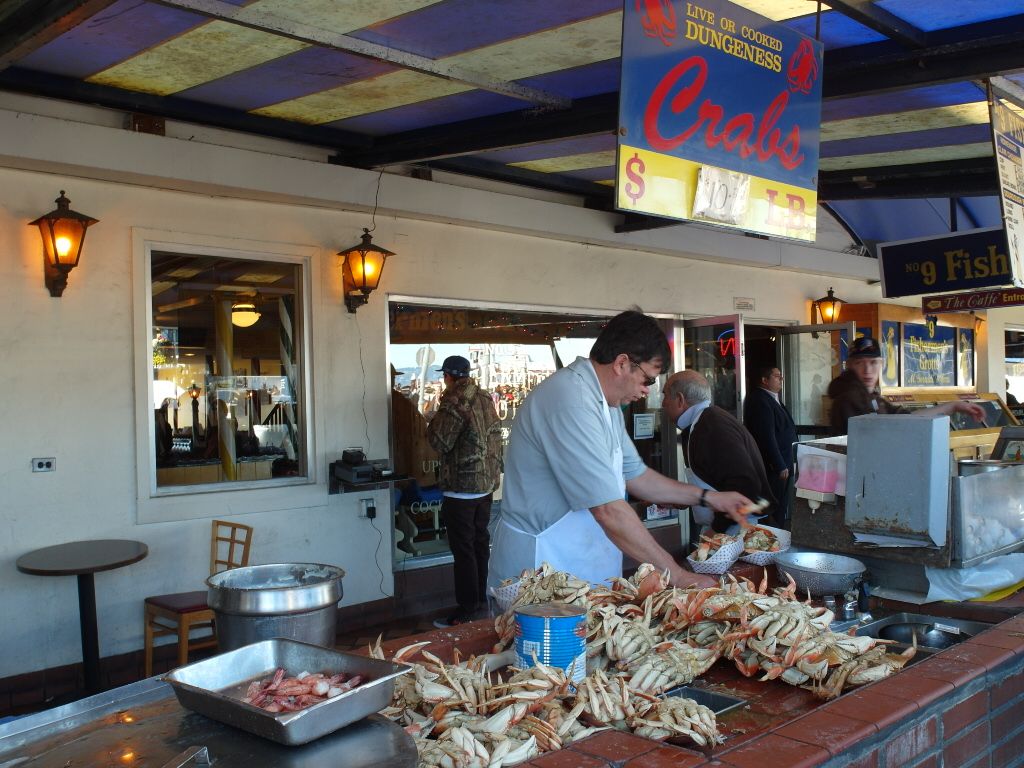 Steamed Dungeness Crabs at Fisherman's Wharf San Francisco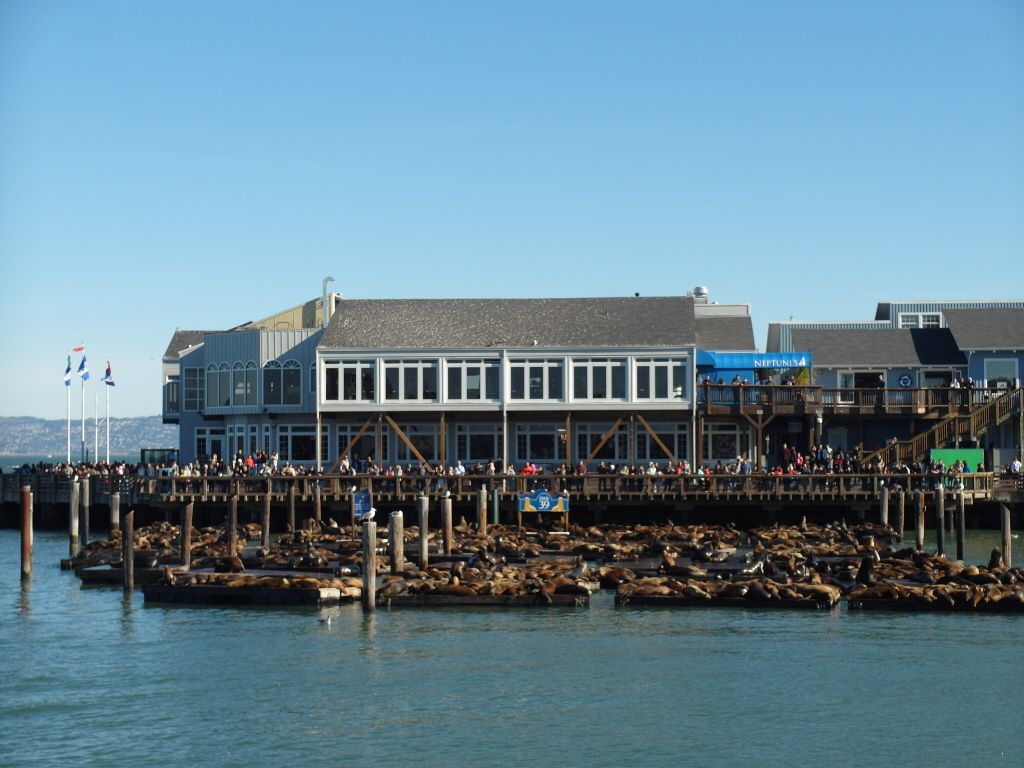 Sea Lions at Pier 39 – they just happened to be there one day and have been there ever since!
If you enjoyed our content, "Like" us on Facebook Today!

Related Posts
This is part of our coverage of San Francisco, Seattle and Vancouver USA. Check out these posts if you're visiting the West Coast of USA!
Top 5 Things to do and Attractions in Vancouver Washington USA!
Top 11 Things to do and Attractions in San Francisco USA
Top 8 Things to do and Attractions in Seattle USA!
Things to do and Attractions in Eureka California!
Metropolitan Grill Seattle : Are the steaks worth it?
Seattle Underground Tour by Bill Speidel : A tour not to be missed!
Seattle Space Needle , Chihuly Garden and Glass and the Monorail to Westlake Center
World's first Starbucks in Seattle – Do not be confused!
The Crab Pot Sea Feast : A Seattle MUST TRY!
Pike Place Market : (Possibly) Seattle's Top Tourist Attraction!
What's YOU MUST DO at San Francisco's Fisherman's Wharf!
Pizza and beers at Umbria San Francisco!
Great Eastern Restaurant Chinatown San Francisco : Even Obama visits it!
The steep slopes of San Francisco : A Pictorial Post
San Francisco's "Crookedest Street" at Lombard Street!
Scenic Oregon Drive from Vancouver to San Francisco!
Travel Through Time with Historic Monuments at Vancouver Washington!
Vancouver Washington's Natural Wonders!
Catching Portland Winterhawks in action after Burgerville Meal!
Why You should eat at Beaches Restaurant than McMenamins in Vancouver Washington
Red Lobster….FINALLY!
Inn at the Market Seattle : All about Location Location Location!
San Remo San Francisco : Hotel with a PRIME location!
Palace Hotel San Francisco : A great mix of History, Class and Luxury!
Heathman Lodge Vancouver Washington : One of our best hotel stays EVER!
Hilton Vancouver Washington : Classy Stay & Room with a View!
For your convenience, we have arranged for the best hotel deals at San Remo Hotel San Francisco right here!
* Special thanks to San Francisco Travel and San Remo Hotel for hosting us to an amazing stay here and making our US trip possible!
Related posts: