SATS Premier Lounge is one of the lounges where you can enter free simply by signing up with the ANZ Travel Card!

SATS Premier Lounge T2 Departure Transit
There are essentially 2 ways of gaining entry into SATS Premier Lounge for free via the ANZ Travel Card. Firstly, when you apply for the card, you will be given 2 vouchers for complimentary entry into the lounge. The second way? Spend on the card! By accumulating a spending of $1500 (you'll easily achieve this when you purchase your long distance air tickets), you'll also get complimentary entry to SATS Lounge.
What's Inside SATS Premier Lounge?
For the sophisticated travellers, lounges are part of air travel. You can grab a drink, have some snacks, catch some shut eye or even have a quick bath before your next flight. At SATS Premier Lounge, you can do all that and even enjoy a massage on one of the massage chairs available in the lounge…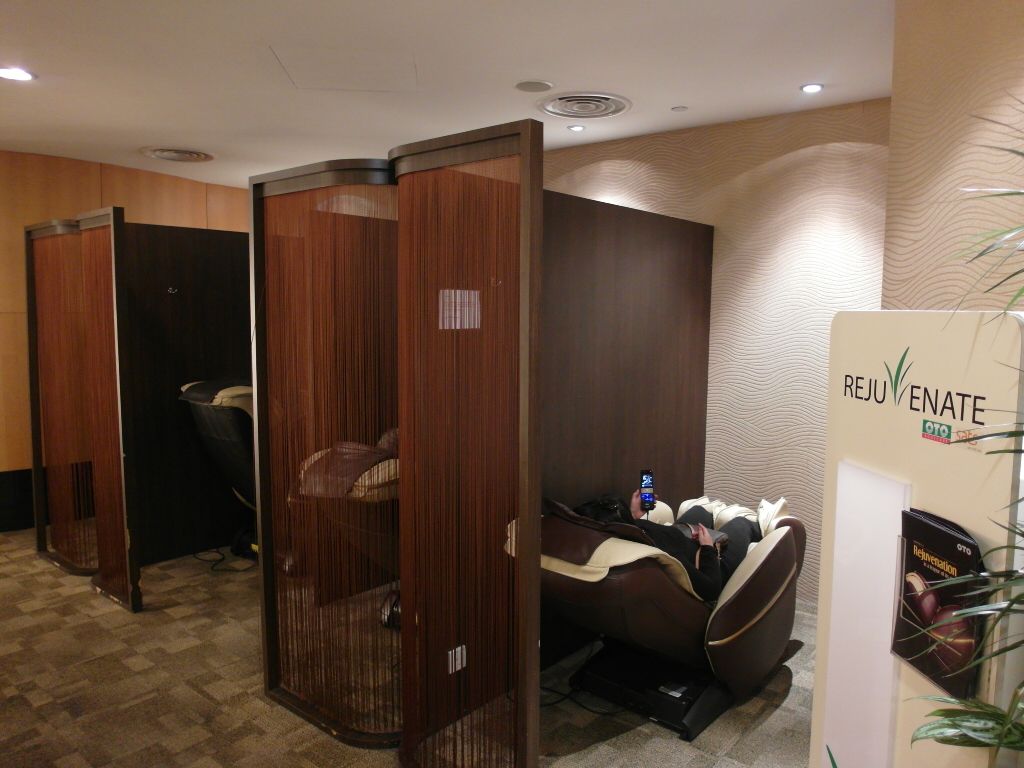 Massage Chairs in SATS Premier Lounge – According to Kate, go for Sequence "5"!
There are also showering facilities in the bathroom if you would like to enjoy a hot shower before your flight. But what do we enjoy the most? The food and drinks of course!

Coffee Machine, Wine and Hard Liquor in SATS Premier Lounge

A good selection of food and drinks (in the fridge) in SATS Premier Lounge – T2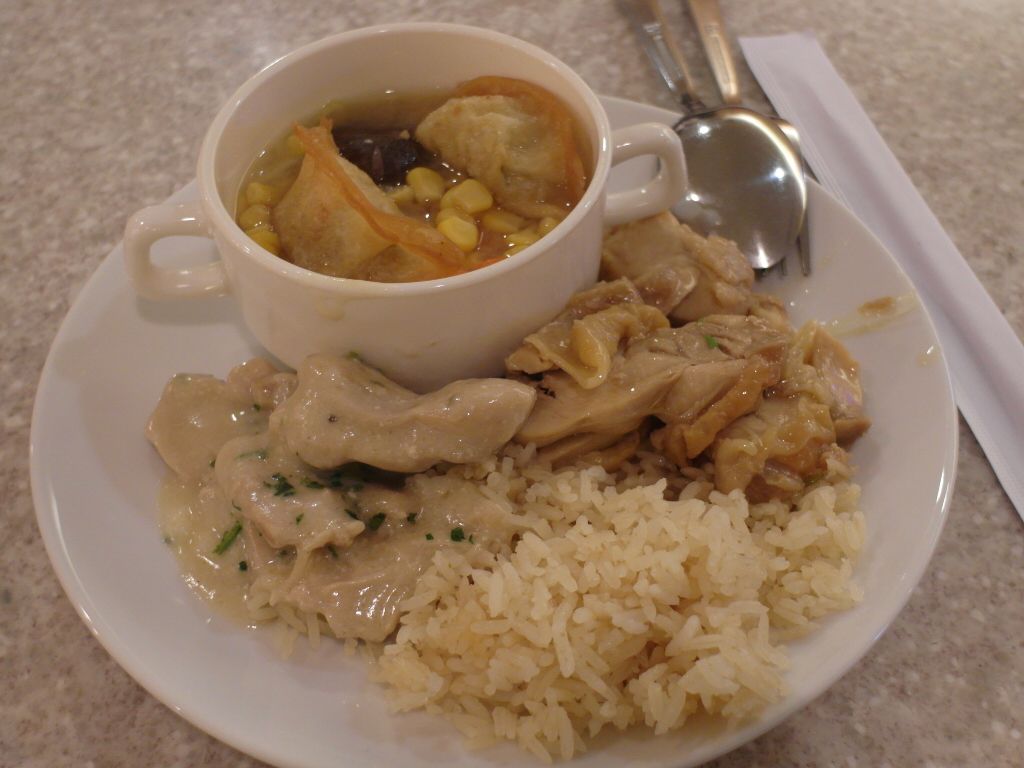 Chicken Rice, Lemon Chicken and Ramen with Gyoza
We actually had ALOT of food at SATS Premier Lounge. We had the chicken rice (which is something you should have – thigh meats with chili!), lemon chicken, ramen, pasta, cup noodles, naan with chickpeas, banana, cakes, beers, wines and coffee! Phew…that was quite a list!
But the other thing that we enjoyed? Reading CRISP NEW MAGAZINES!

Wide selection of magazines and complimentary use of internet
TIME, Fortune, Travel Magazines and international newspapers are available for your reading pleasure. As travel bloggers, we enjoyed every single bit of the travel magazines which were literally BRAND NEW! The feel is really different when you read it brand new as opposed to crumpled ones where 1 million and 1 people have read it before you right?

Lounge area in SATS Premier Lounge
Well, one of the things we liked about SATS Premier Lounge is that eventhough entry was free, it was still relatively exclusive (as you can see from the picture above). During our stay here (about 2 hours – yes, very KS we know), there wasn't any time that we felt it was overcrowded or too noisy. Everyone just came in for a rest, a bite and off they went. Adhering to the "do not disturb OTHERS" policy.
After our maiden visit to SATS Premier Lounge, it seems like lounges will pretty much feature in our upcoming travels. Whether you're a sophisticated traveller or simply a gian peng Singaporean like us, SATS Premier Lounge would be a rest stop you'd want to check out before your next flight.
Remember to sign up with ANZ Travel Card!
If you enjoyed our content, "Like" us on Facebook Today!

Remember to leave your comments for 2bearbear Singapore Travel Blog in our comments section below!
If you're transiting in Singapore, why not check out the Crowne Plaza Hotel, a 5 star hotel, right beside Changi Airport?
Related posts: