First off, the scenic Oregon drive is not just any other coastal drive. If you are somehow on the West Coast of the USA, you have got to take this drive like the one we took from Vancouver Washington to San Francisco California!
The reasons???
We'll let the videos speak for themselves…

Starting our drive from Vancouver Washington to Eureka California

First glimpse of the ocean at South Beach – see how the waves crashes near the shore!

Enjoying the view of the ocean on US 101 Highway

"12 Apostles" during our scenic Oregon ocean drive on US 101 Highway – Anyone know their actual names?

Driving through Redwood National Park
The entire journey takes about 7 hours on I-5 (Interstate Freeway 5 South) and is about 9 hours on US 101 Highway – the scenic route. We broke up the drive into 2 trips from Vancouver Washington to Eureka California (resting for a night at Eureka Inn) and from Eureka onwards to San Francisco.
If you type this journey and try to get directions using Google map, by default, the map will recommend to you the shortest way which uses I-5. This route is actually the fastest route but on it, you will be seeing nothingness.
So remember to take US 101!!!
There are 3 main reasons why we recommend this drive
1. Unbelievably Amazing Views. If you think that the videos are showing really beautiful views, the truth is that the videos don't even start to do justice for the views that we saw. It was beautiful and much much more…the drive takes you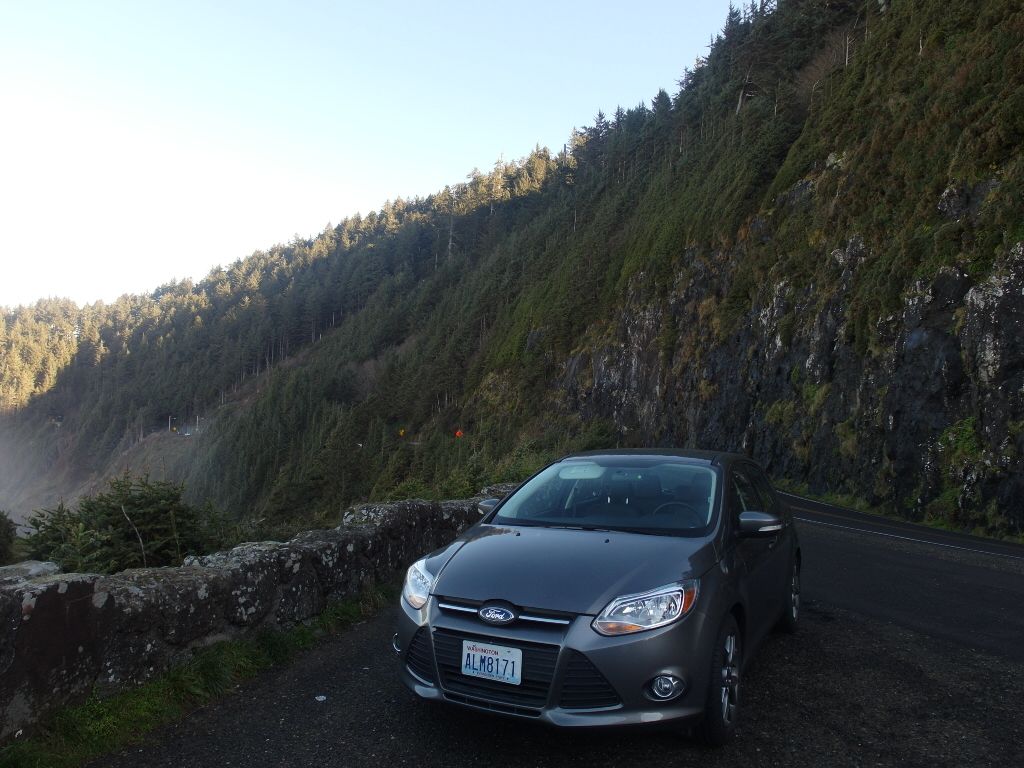 Through mountains…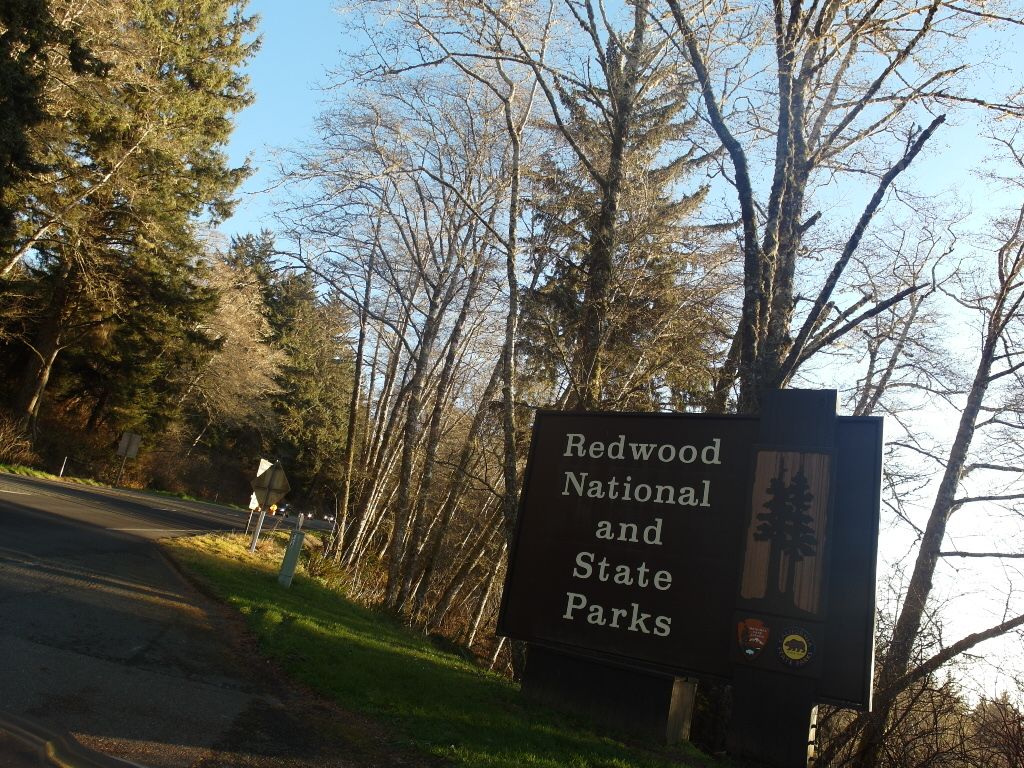 Through forests – where you'll smell the fresh redwoods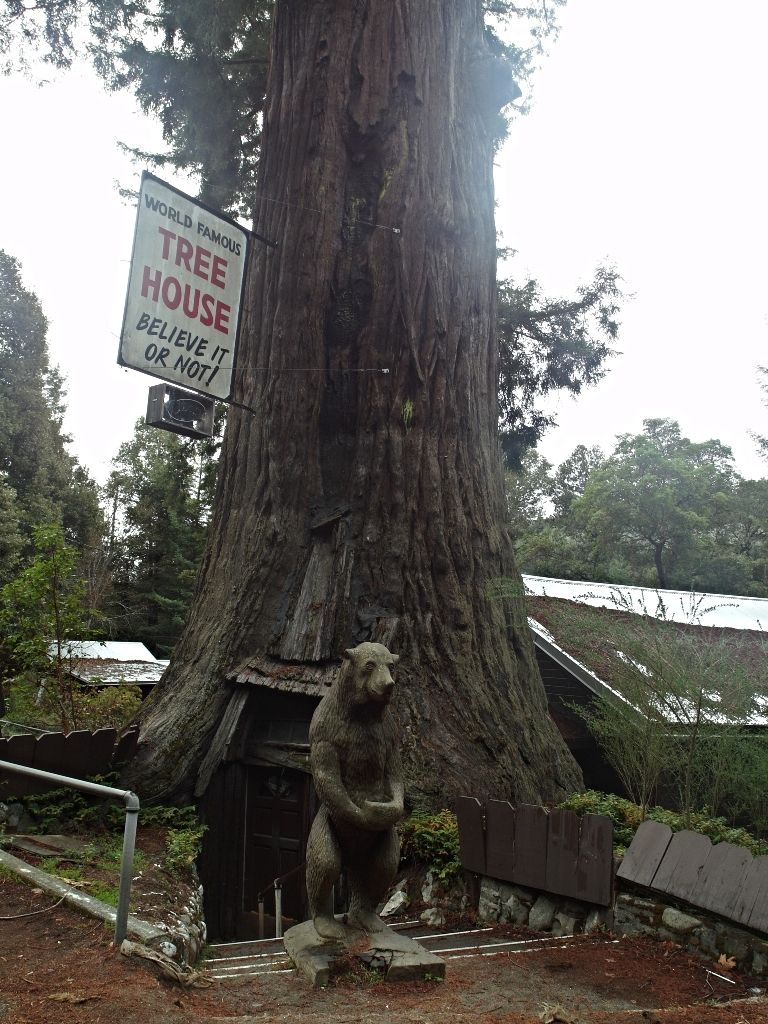 Huge tree house!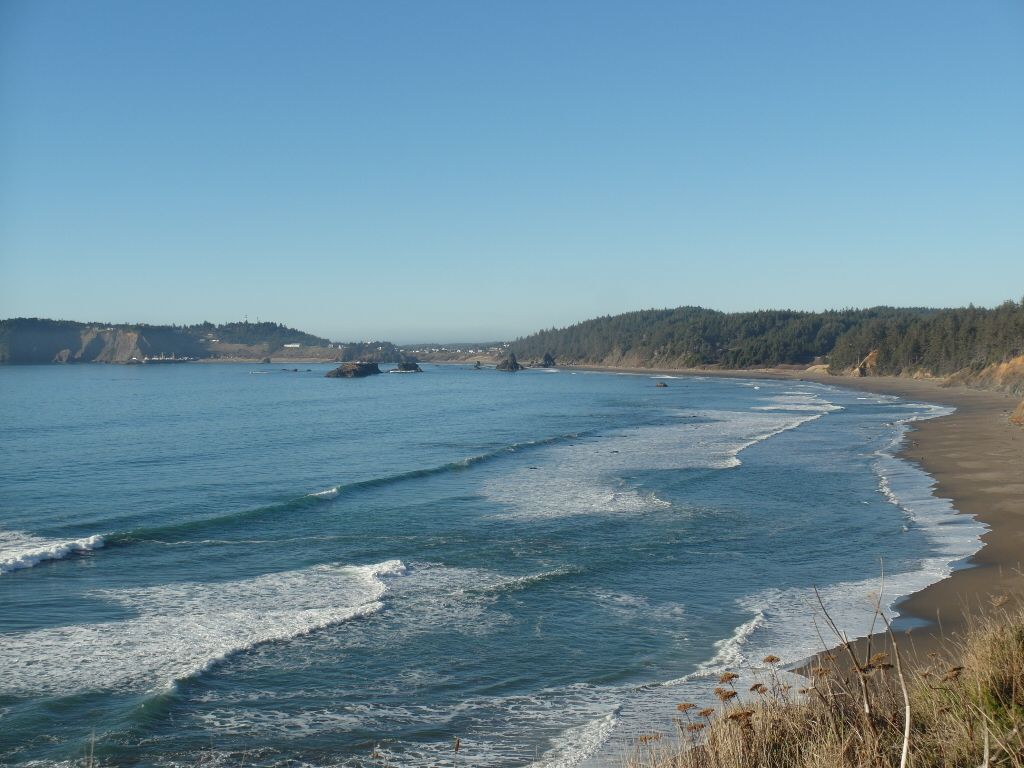 By the ocean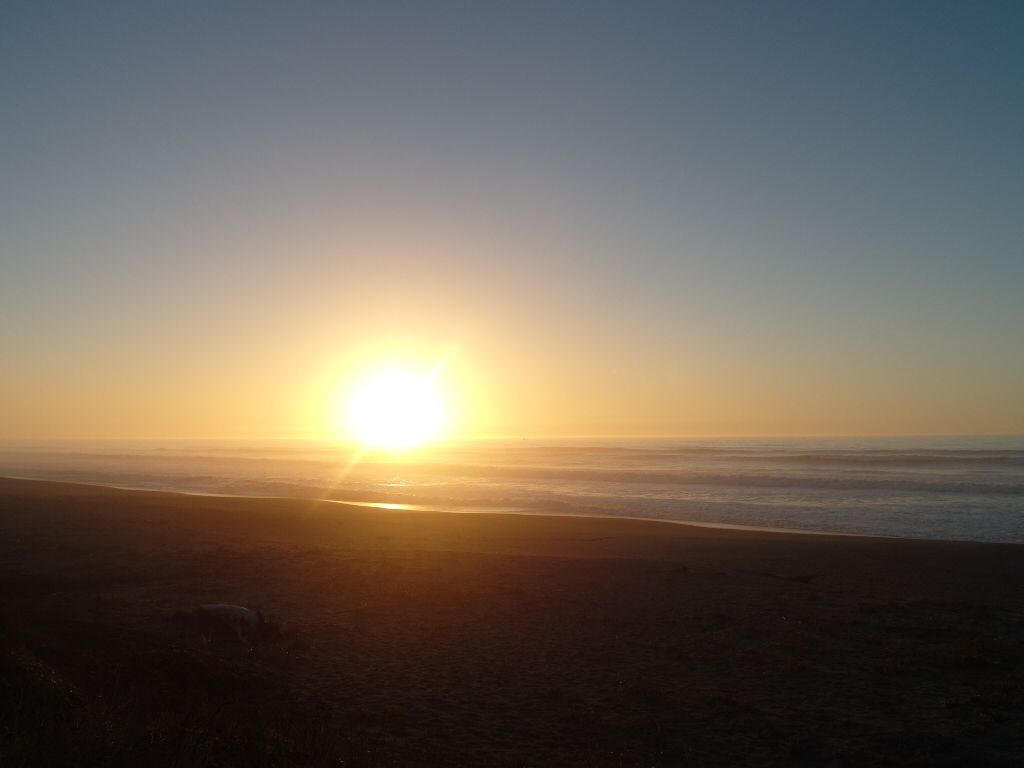 Enjoying beautiful sunset
2. Beautiful Wildlife
During our drive it was the whale migrating season! Kate managed to see the whales as they moved along the coast! I missed it as I was driving 🙁 We managed to arrive at one of the viewing points along the coast. However, we waited for 15 minutes and still no sighting. Nonetheless, we heard "orh orh orh orh". Lo and behold, we saw them…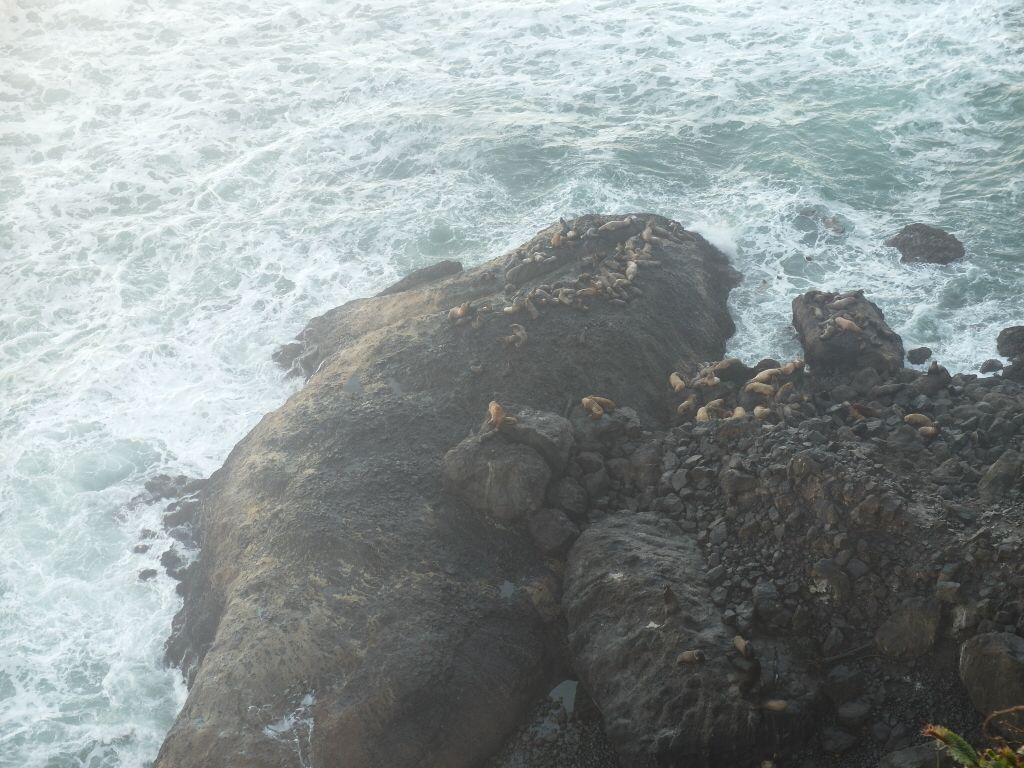 Wild sea lions!
3. Drive through San Francisco's Golden Gate Bridge

Driving through Golden Gate Bridge San Francisco
Finally, at the end of the drive, you'll pass through the iconic Golden Gate Bridge. The thing about San Francisco's Golden Gate Bridge is that it is neither the longest nor the heaviest suspension bridge but it was considered an engineering marvel when it opened in 1937 (longest suspension bridge then) its biggest achievement was being able to build the bridge in the midst of the San Francisco fog and yet be able to withstand wind speeds of 100mph and earthquakes of 8 in magnitude!
Related Posts
This is part of our coverage of San Francisco, Seattle and Vancouver USA. Check out these posts if you're visiting the West Coast of USA!
Top 5 Things to do and Attractions in Vancouver Washington USA!
Top 11 Things to do and Attractions in San Francisco USA
Top 8 Things to do and Attractions in Seattle USA!
Things to do and Attractions in Eureka California!
Metropolitan Grill Seattle : Are the steaks worth it?
Seattle Underground Tour by Bill Speidel : A tour not to be missed!
Seattle Space Needle , Chihuly Garden and Glass and the Monorail to Westlake Center
World's first Starbucks in Seattle – Do not be confused!
The Crab Pot Sea Feast : A Seattle MUST TRY!
Pike Place Market : (Possibly) Seattle's Top Tourist Attraction!
What's YOU MUST DO at San Francisco's Fisherman's Wharf!
Pizza and beers at Umbria San Francisco!
Great Eastern Restaurant Chinatown San Francisco : Even Obama visits it!
The steep slopes of San Francisco : A Pictorial Post
San Francisco's "Crookedest Street" at Lombard Street!
Scenic Oregon Drive from Vancouver to San Francisco!
Travel Through Time with Historic Monuments at Vancouver Washington!
Vancouver Washington's Natural Wonders!
Catching Portland Winterhawks in action after Burgerville Meal!
Why You should eat at Beaches Restaurant than McMenamins in Vancouver Washington
Red Lobster….FINALLY!
Inn at the Market Seattle : All about Location Location Location!
San Remo San Francisco : Hotel with a PRIME location!
Palace Hotel San Francisco : A great mix of History, Class and Luxury!
Heathman Lodge Vancouver Washington : One of our best hotel stays EVER!
Hilton Vancouver Washington : Classy Stay & Room with a View!
While you're travelling on the West Coast of the USA, we hope you'll also be able to rent a car and drive along the scenic Oregon coastal drive. It'll be an experience you won't soon forget!
Related posts: