Space Needle Seattle and Chihuly Garden and Glass are probably one of the biggest attractions in Seattle. However, we did only a "been there done that" as we were late for Chihuly Gardens that day and there was a queue for the restaurant at Space Needle. Nonetheless, this post will give you an idea of how a visit to these attractions would be like should you be visiting them in Seattle.
Seattle Space Needle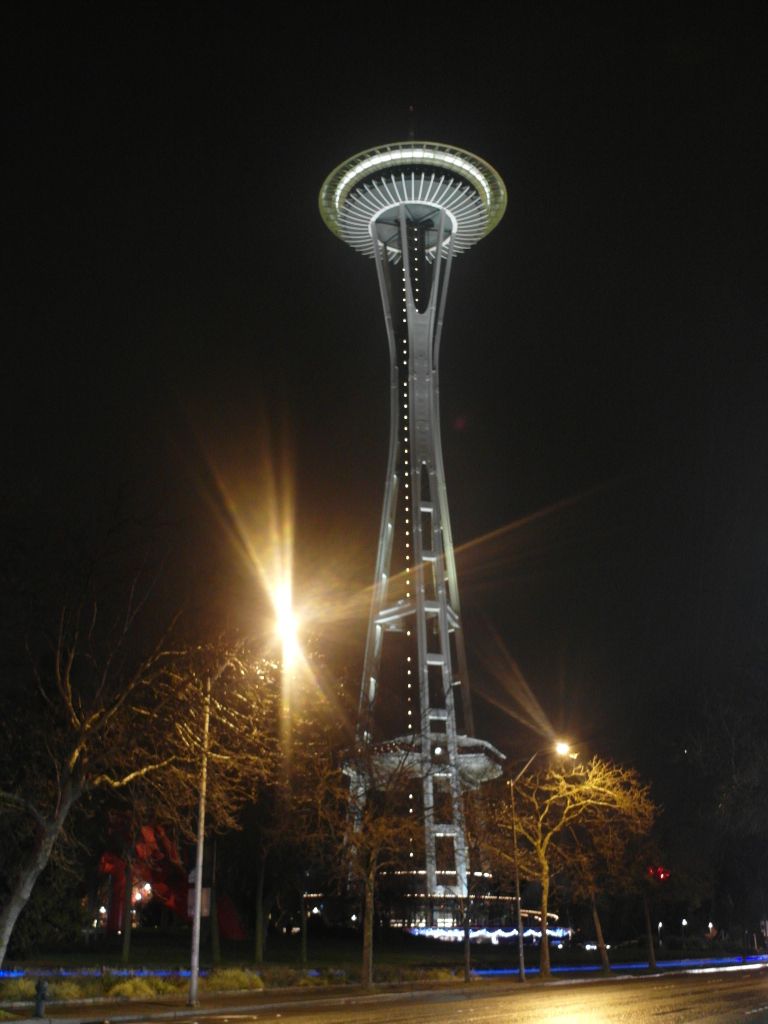 The Seattle Space Needle
The Seattle Space Needle is probably Seattle's most significant landmark. As we drove towards Kerry Park Viewpoint, it was the most obvious sight as we took in the city skyline…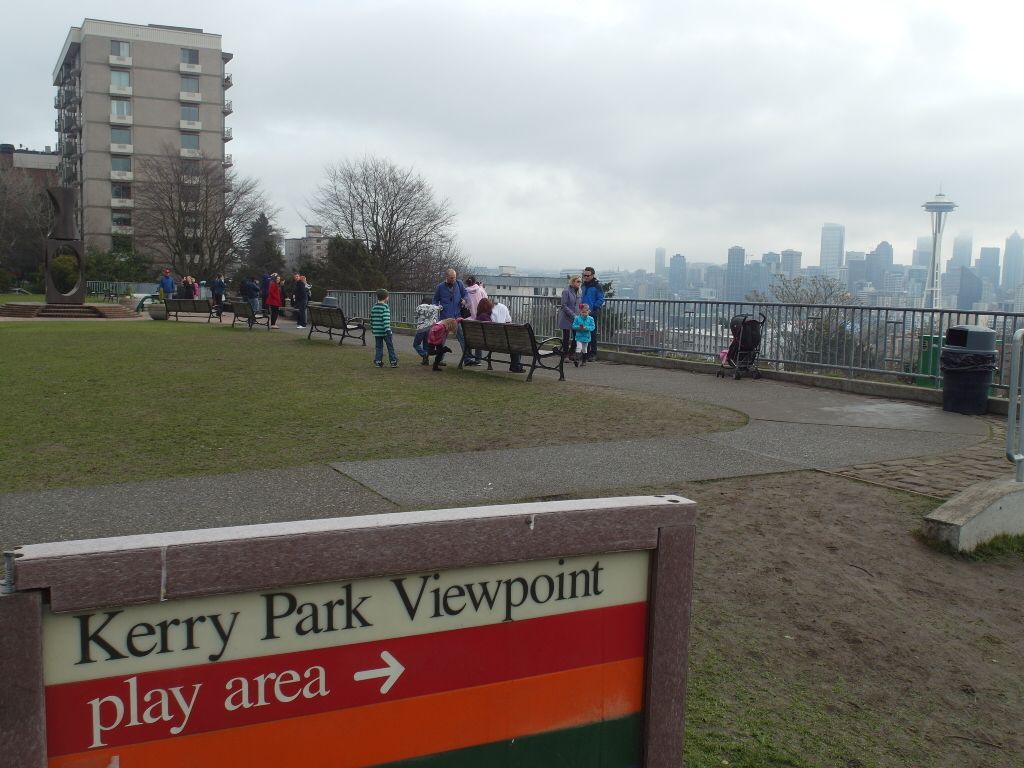 Kerry Park for views of the Seattle Space Needle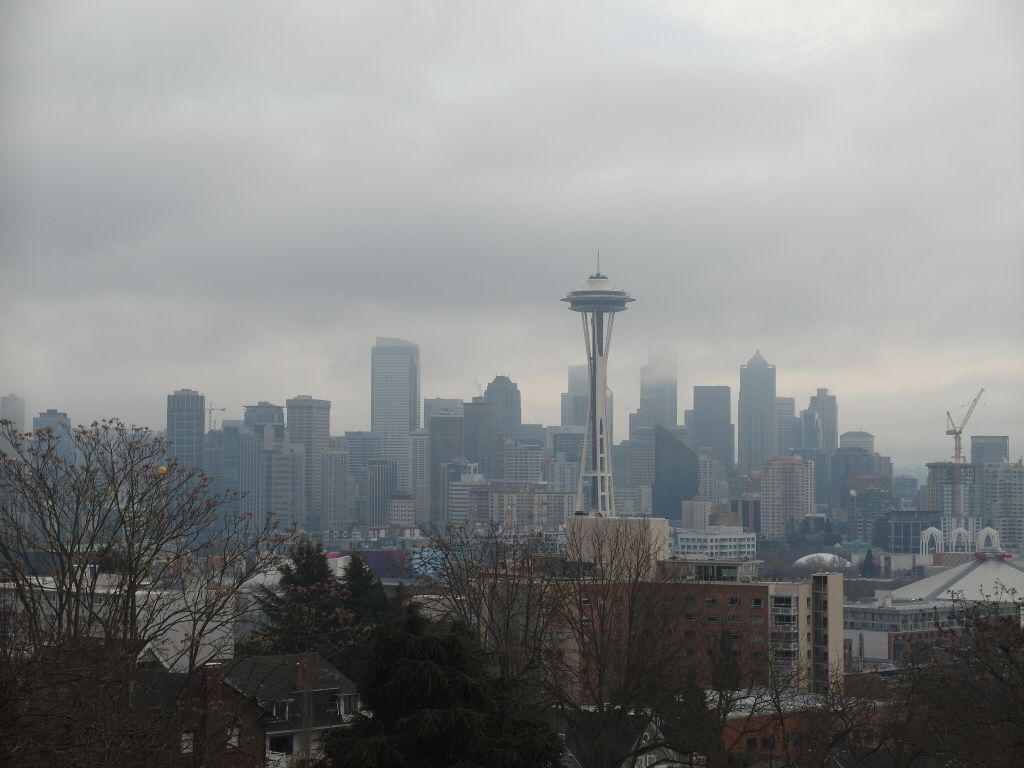 View of Seattle City Skyline and Space Needle from Kerry Park Viewpoint

Video taken from Kerry Park Viewpoint
The observation deck, located 520 feet (158.5 metres) above ground, gives a splendid view of the city of Seattle. Tickets costs $11 (for general admission), $17 (for 2 visits within 24 hours) and $21 for both Chihuly Garden and Seattle Space Needle. The other way to visit the observation is through the Skycity Restaurant – though there is a minimum charge of $35 per pax. Opening hours for the observation deck and Skycity Restaurant is as follows
Observation Deck & SpaceBase Retail Store
Monday – Thursday 10am – 9:30pm
Friday – Saturday 9:30am – 10:30pm
Sunday 9:30am – 9:30pm
*Ticket Booth closes 30 minutes prior to the above closing times.
SkyCity Restaurant
Brunch
Saturday & Sunday 10:00am – 2:45pm
Lunch
Monday – Friday 11:30am – 2:00pm
Dinner
Sunday – Thursday 5:00pm – 8:45pm
Friday & Saturday 5:00pm – 9:45pm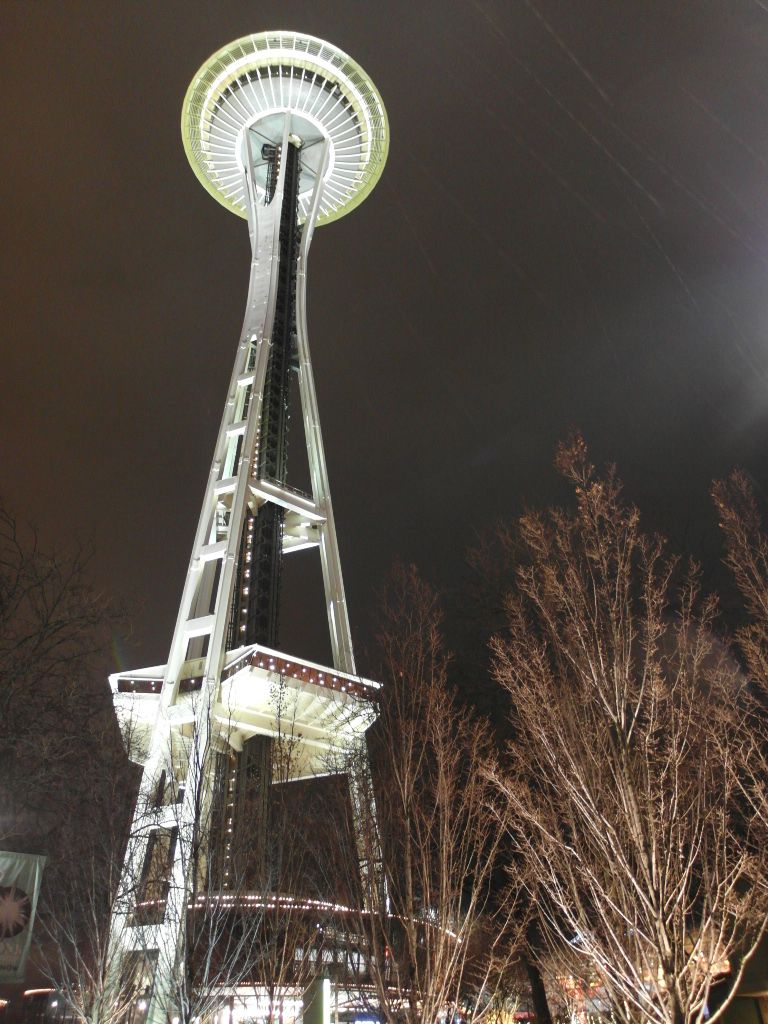 Close up view of Seattle Space Needle
Chihuly Garden and Glass
Chihuly Garden and Glass is founded by Dale Patrick Chihuly. He was born in Tacoma Washington in 1941 and is considered a master for glass sculptures, especially in the realm of HUGE glass sculptures.

Huge glass sculptures at Chihuly Garden and Glass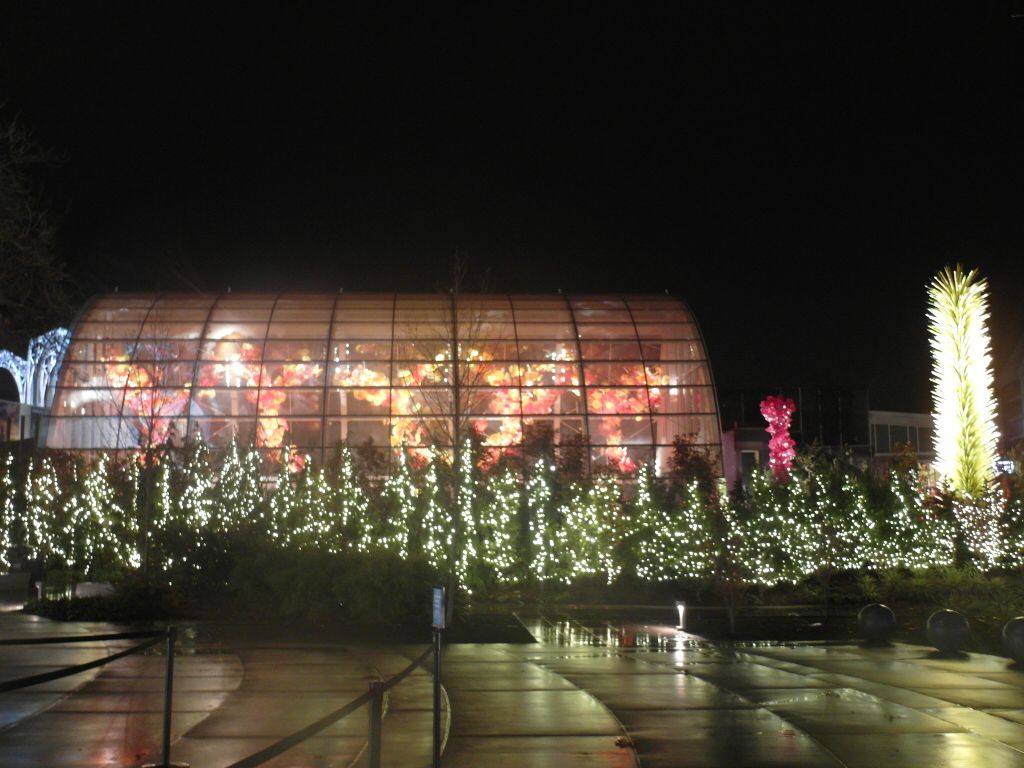 Another view of Chihuly Gardens and its "greenhouse"
Chihuly's influences are far and wide. Even in Singapore, there's a restaurant named Chihuly Lounge at Ritz Carlton, seeking inspiration from his works.
To round up the evening, we took the mono rail from Space Needle (by the way the Space Needle and Chihuly Gardens are within walking distance of each other) to Westlake Center. There are only 2 stops on the monorail, one to the city center and the other at the Space Needle. A one-way ticket costs $2.25 while a return ticket costs $4.50. We took a one-way ticket to Westlake and had dinner at the food court…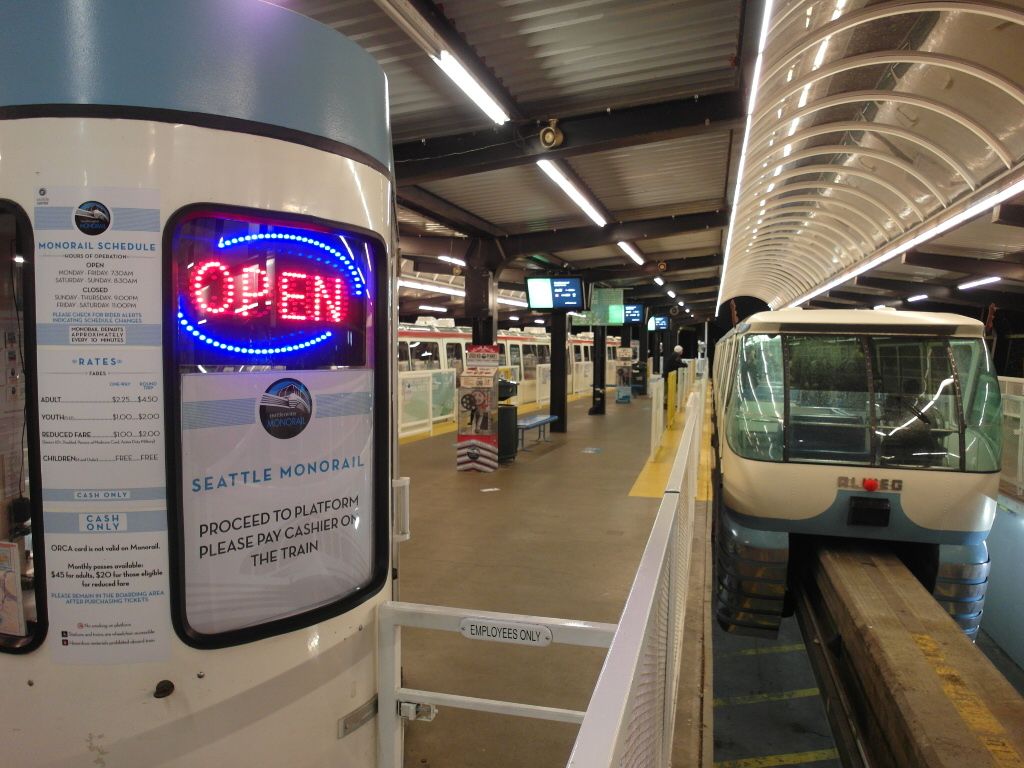 Monorail from Seattle Space Needle to Westlake Center (Downtown Station)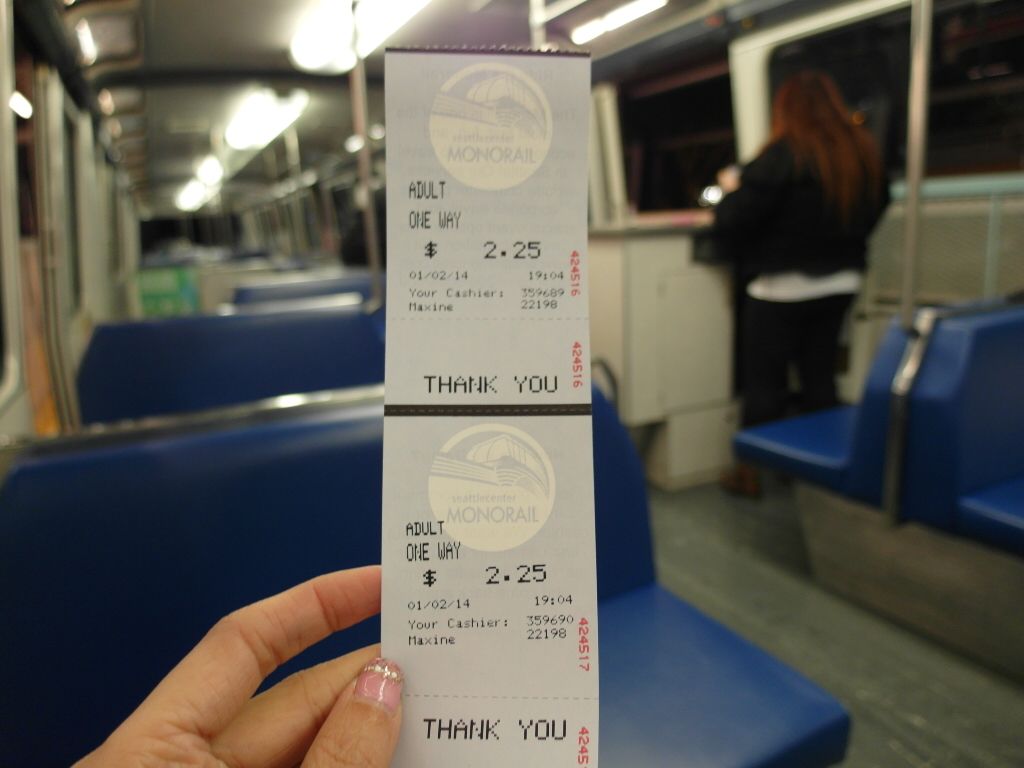 Inside the Monorail where the cashier is and tickets can be issued

Not too man people taking the monorail eh?

Arriving at Downtown Station – the one and only stop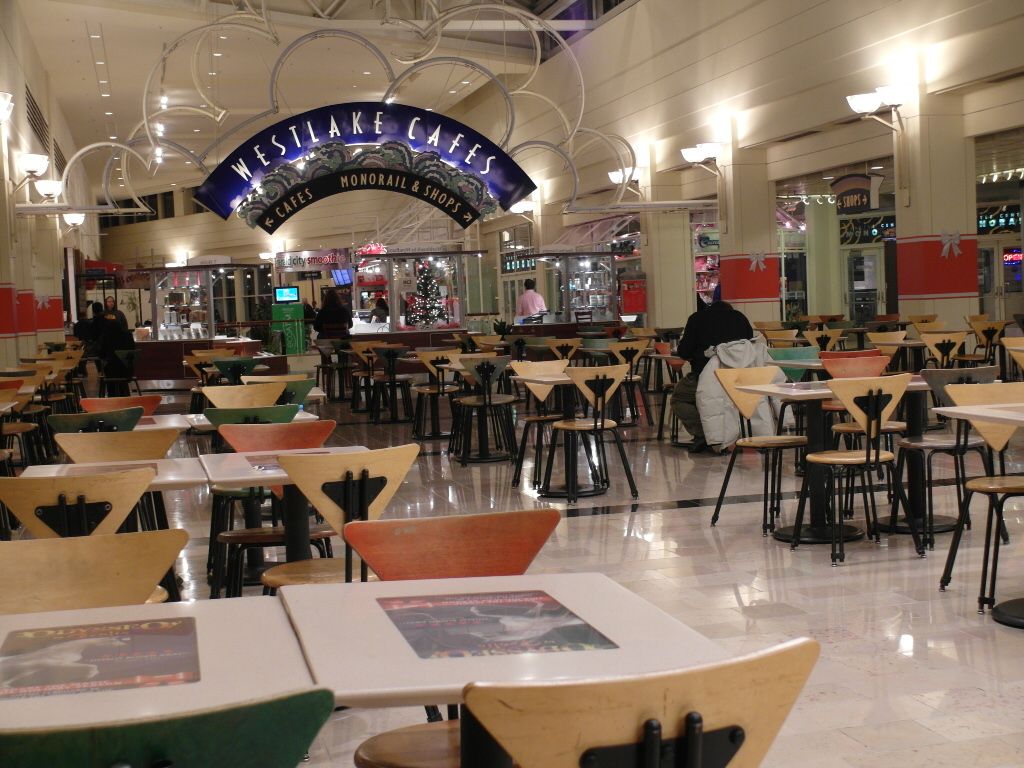 Food Court at Westlake after alighting from the monorail
At the food court, we went to the noodles stall and ordered the hor fun with satay sauce. Sounds strange doesn't it? But it was a surprisingly good combination. The hor fun had a springy texture while the satay sauce was quite close to the taste back home, slightly on the creamy nutty side. Shiok.
If you enjoyed our content, "Like" us on Facebook Today!

Related Posts
This is part of our coverage of San Francisco, Seattle and Vancouver USA. Check out these posts if you're visiting the West Coast of USA!
Top 5 Things to do and Attractions in Vancouver Washington USA!
Top 11 Things to do and Attractions in San Francisco USA
Top 8 Things to do and Attractions in Seattle USA!
Things to do and Attractions in Eureka California!
Metropolitan Grill Seattle : Are the steaks worth it?
Seattle Underground Tour by Bill Speidel : A tour not to be missed!
Seattle Space Needle , Chihuly Garden and Glass and the Monorail to Westlake Center
World's first Starbucks in Seattle – Do not be confused!
The Crab Pot Sea Feast : A Seattle MUST TRY!
Pike Place Market : (Possibly) Seattle's Top Tourist Attraction!
What's YOU MUST DO at San Francisco's Fisherman's Wharf!
Pizza and beers at Umbria San Francisco!
Great Eastern Restaurant Chinatown San Francisco : Even Obama visits it!
The steep slopes of San Francisco : A Pictorial Post
San Francisco's "Crookedest Street" at Lombard Street!
Scenic Oregon Drive from Vancouver to San Francisco!
Travel Through Time with Historic Monuments at Vancouver Washington!
Vancouver Washington's Natural Wonders!
Catching Portland Winterhawks in action after Burgerville Meal!
Why You should eat at Beaches Restaurant than McMenamins in Vancouver Washington
Red Lobster….FINALLY!
Inn at the Market Seattle : All about Location Location Location!
San Remo San Francisco : Hotel with a PRIME location!
Palace Hotel San Francisco : A great mix of History, Class and Luxury!
Heathman Lodge Vancouver Washington : One of our best hotel stays EVER!
Hilton Vancouver Washington : Classy Stay & Room with a View!
For your convenience, we have arranged for the best hotel deals in Seattle right here!
We hope you have enjoyed this little account of our visit to the main attractions in Seattle and do let us know if you have any insights to these attractions!
Related posts: