Japanese Buffet in Amsterdam ?! You must be kidding me! Why did we come all the way from Asia to Europe just to try an Asian buffet? Well, since the price was ok (about 22.50 euros per person) plus the fact that it said "Japanese Buffet" outside the restaurant, we thought that we should "splurge" a little on the special occasion of Chinese New Year – CNY!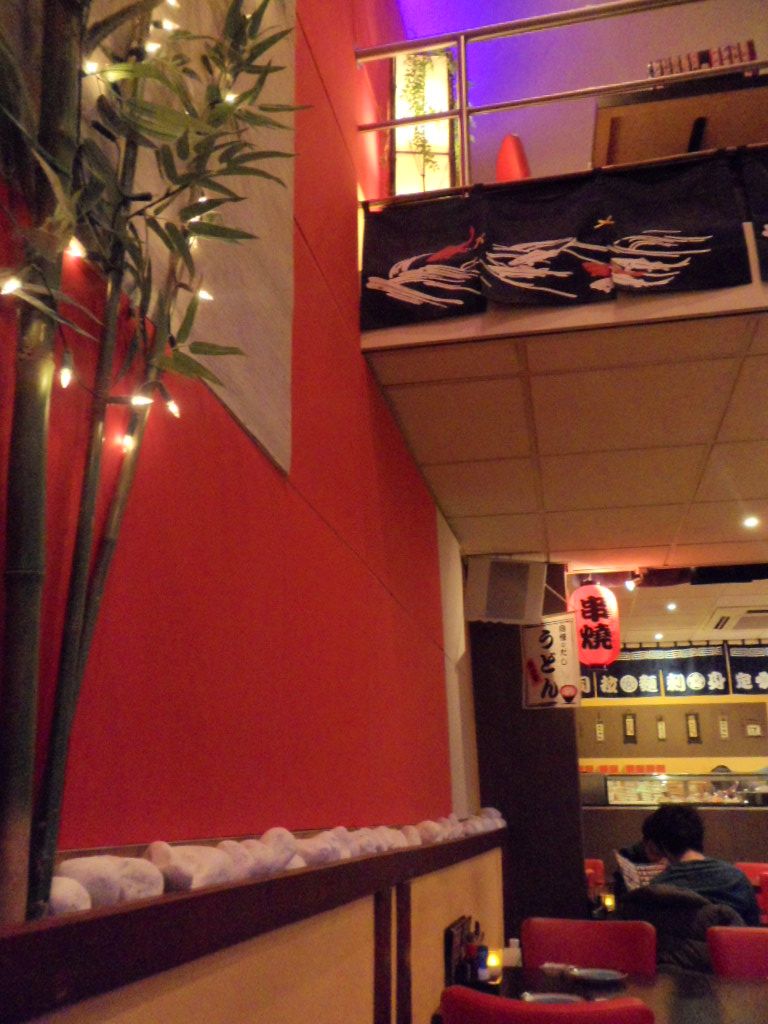 Interior of Japanese All You Can Eat Buffet

Bar Counter of Japanese Buffet Restaurant in Amsterdam
Turns out that our idea of All You Can Eat Buffet is different from that of the Japanese Buffet Restaurants in Amsterdam!
Rules of Japanese Buffet in Amsterdam
We're not entirely sure if this set of rules apply for all Japanese buffet restaurants in the Netherlands but they are not "free flow" as we know it in Asia! The rules are
Rule Number 1 : You can only order 5 rounds of food
(Whaaaaaaaaaaaat?! You call this a buffet?)
Rule Number 2 : You can only order 5 items per round
(Whaaaaaaaaaaat?! Have we been cheated? Is this really a buffet?!)
Rule Number 3 : You can only order the next round if you have finished the previous round.
(Whaaaaaaaaaaat?! So calculative?!)
Well, on the flip side, since Kate and I are dining together, we get to choose 50 items altogether. That's not too bad, so we decided to go ahead after reading the rules. We soon realise that this "buffet" can be really full as well…take a look at what we had…
Round 1

Salmon Avocado & Tuna Sushi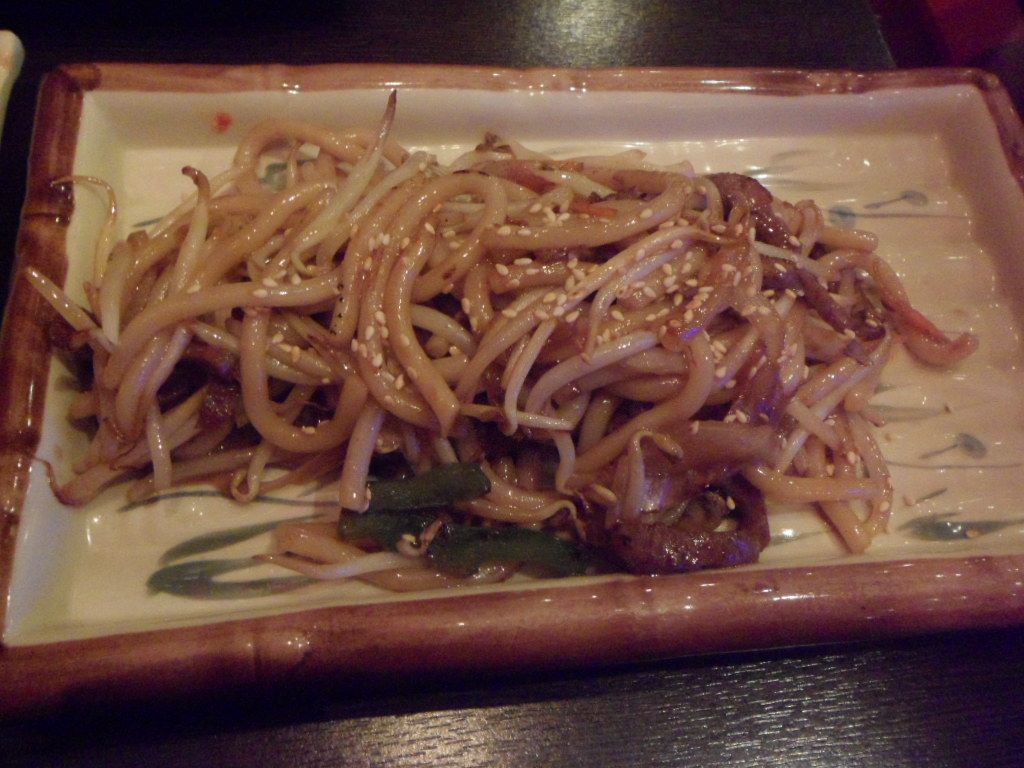 Stir Fried Udon with Beef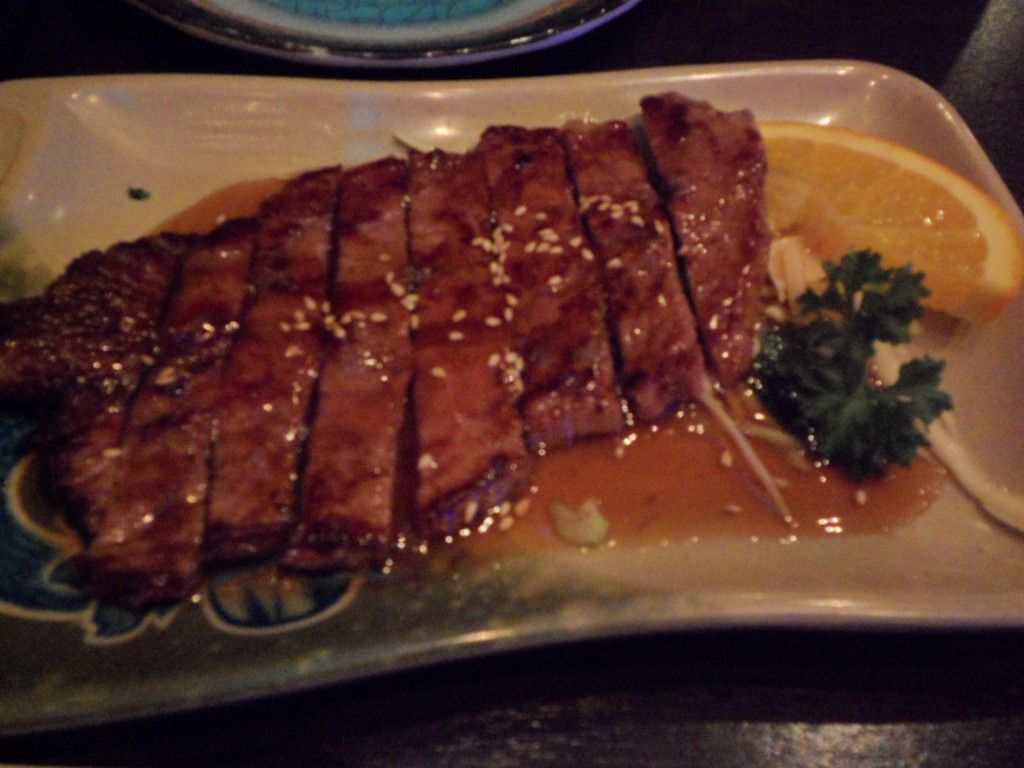 Teriyaki Beef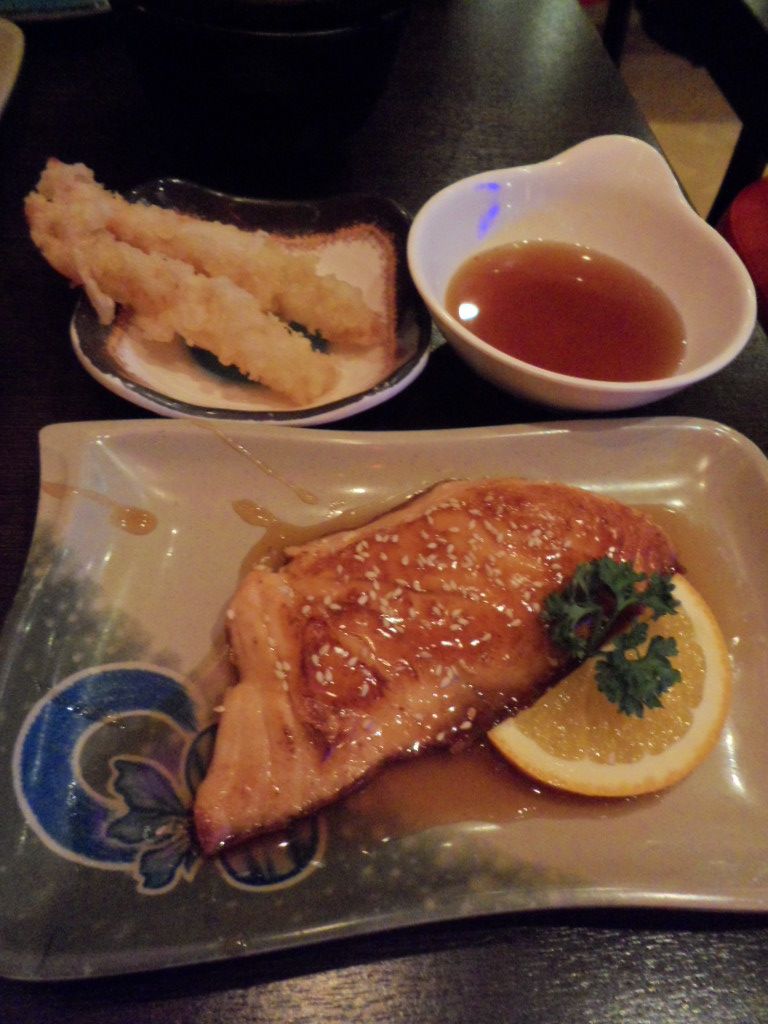 Tempura Prawn and Teriyaki Salmon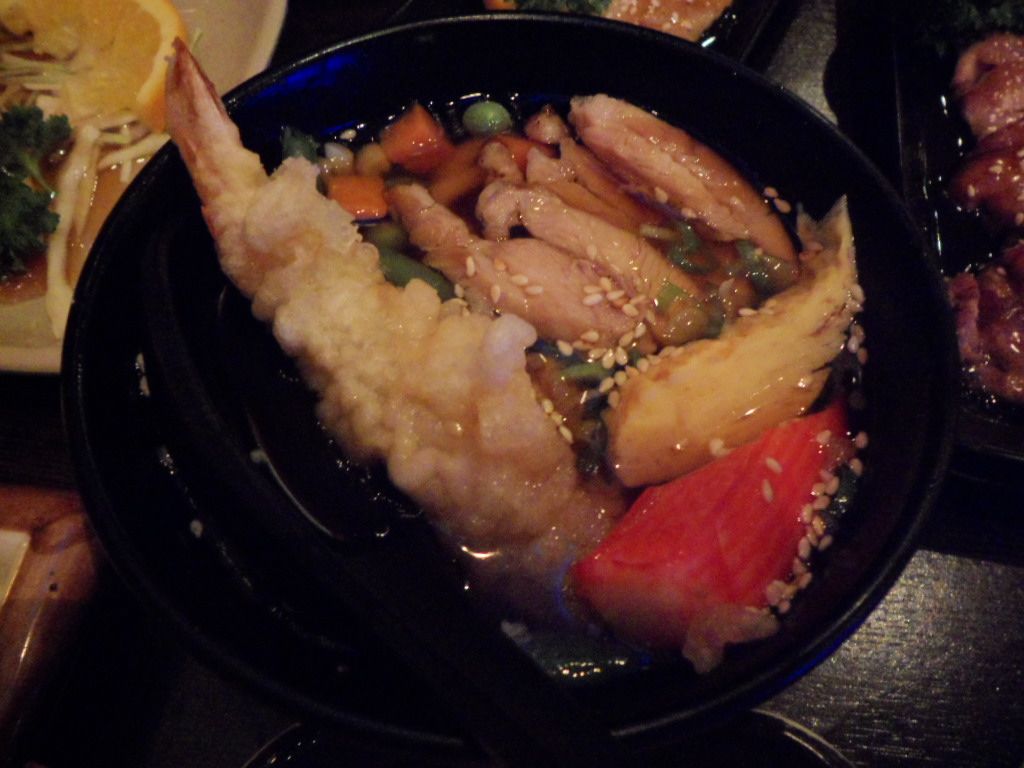 Udon Soup with Prawn and Chicken
To capitalise on the number of rounds we have, we ordered the maximum number of dish in round 1 (good strategy right?) The sushi turned out to be one of the best sushi we've tasted in Europe (of course the best we've tasted was in Japan)! The fish was fresh and the rice was fragrant. The Udon(s) was nothing to shout about but the teriyaki beef was "WOW!" – tender, savoury and cannotstopeatingable! Definitely one of the best teriyaki beef we've tasted. The tempura was also good. After the first round, we really wonder why the continent of Europe, eons away from Asia can have such excellent Japanese chefs…(have you also noticed the traditional japanese plates used in this restaurant?)
Round 2

Teriyaki Chicken & fish fillet

Green Tea Macha Ice Cream

Large portion of succulent stir fried prawn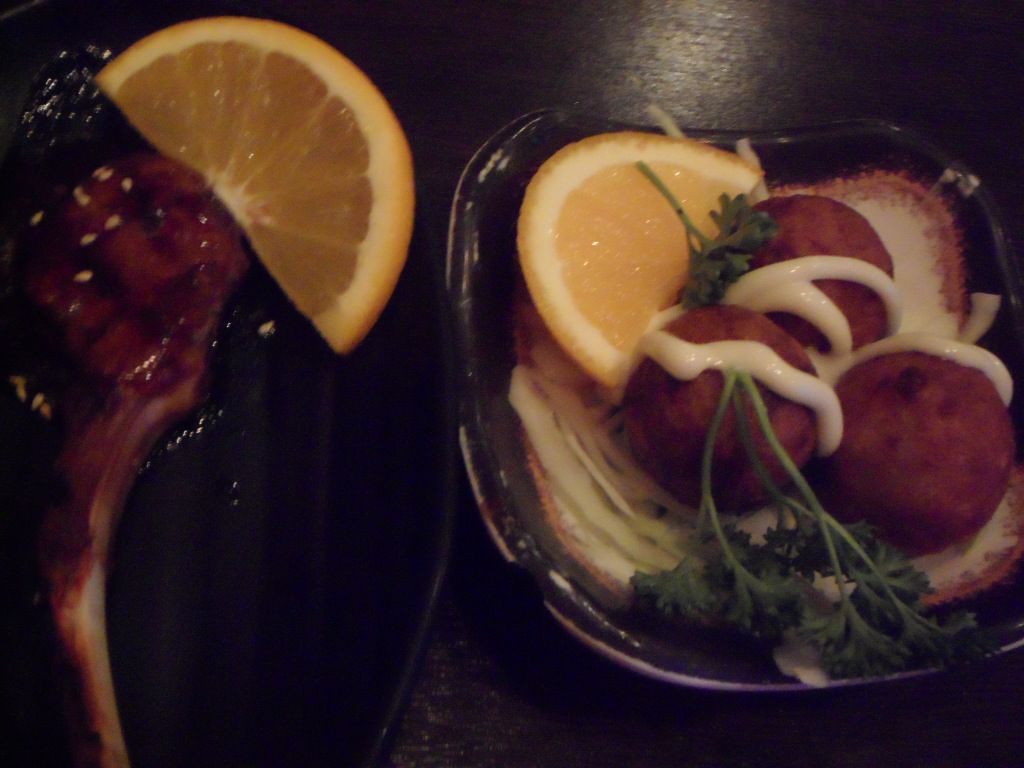 Rib of lamb with Takopachi Octopus Balls
The highlight of round 2 was definitely the succulent prawns. Huge ones at that. Subsequently, we realised that the portion was quite huge because it was brought to us by mistake! Ours should have been a 2 person portion not a 4 person. But still, we heartily devoured them. Teriyaki chicken and fish was good and surprisingly, the macha green tea ice cream was excellent as well (since drinks were not included, we ordered some ice cream to "clear our palettes" a little)
Round 3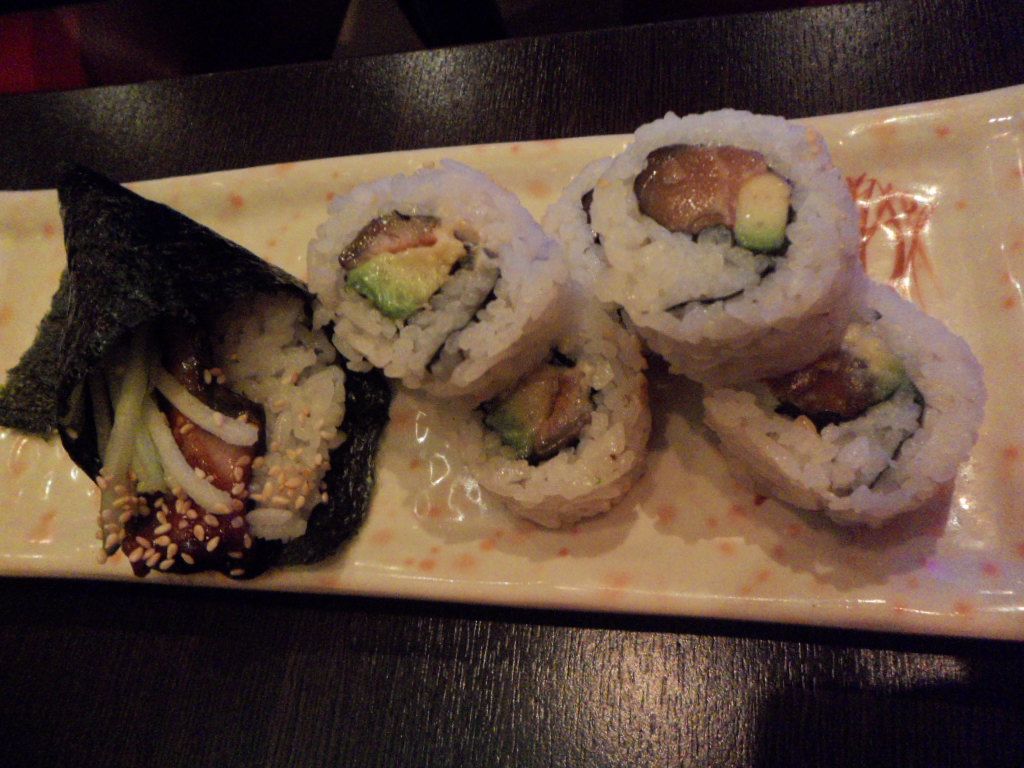 Unagi and Tuna Sushi + Handrolls!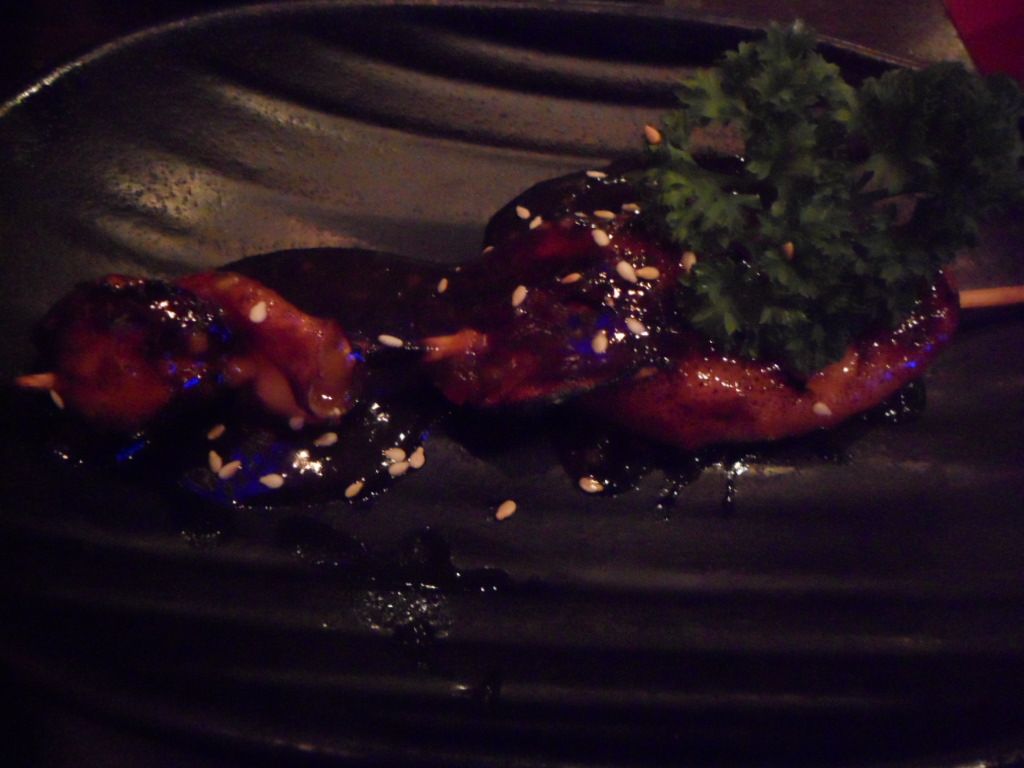 Octopus on a stick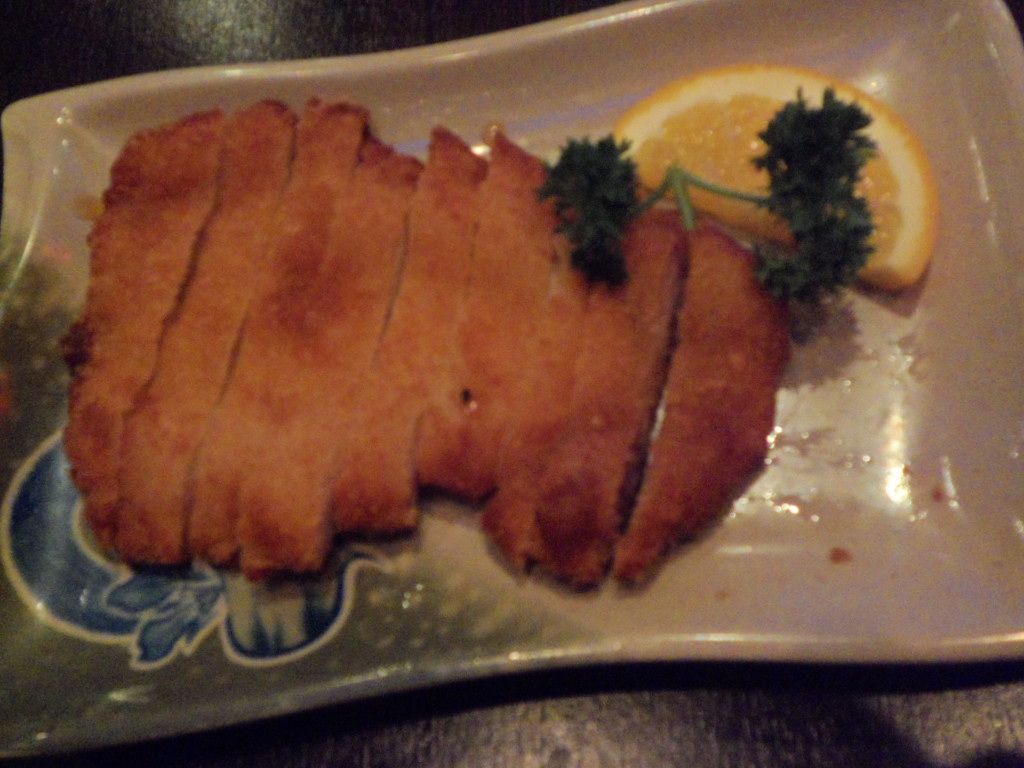 Much anticipated Fried Pork Tenderloin!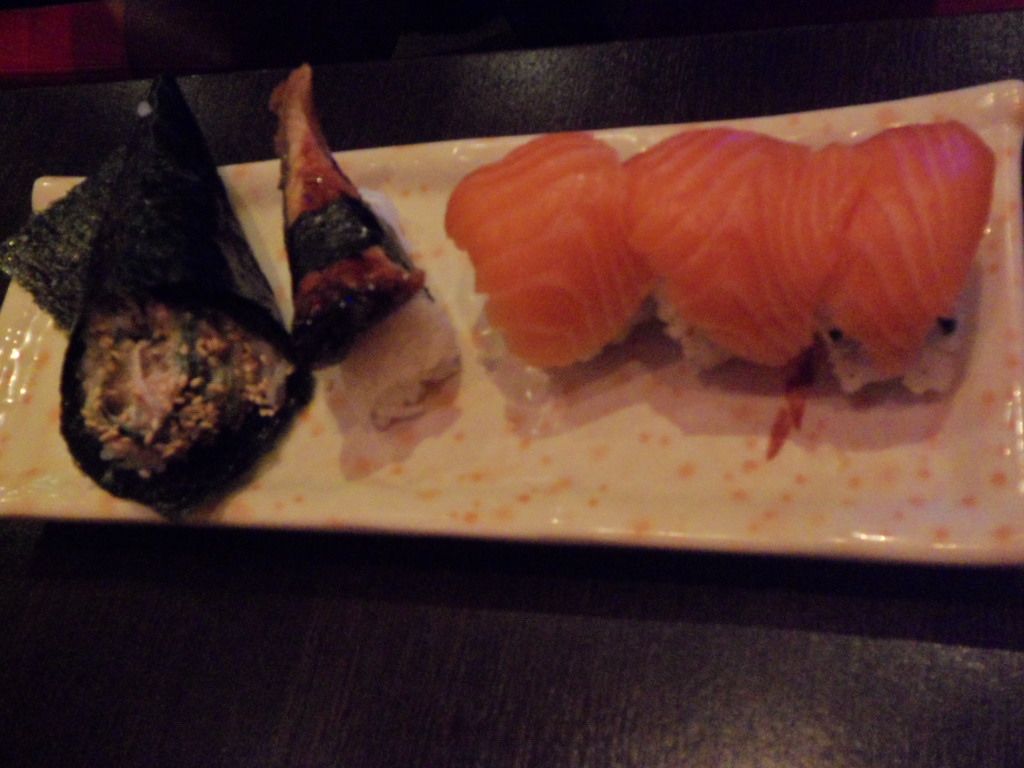 More yummy sushi!
The highlight of round 3 was the much anticipated pork tenderloin! It didnt disappoint! It was lightly crisp on the outside and tender on the inside! Could imagine that the meat was tenderised before coating and frying. Excellent! The octopus was also quite fresh. Sushi were just as good as in the first round. By now, we were VERY FULL! Hence, we decided to make round 4 our last round. This idea of buffet really works! We couldnt even make it to round 5!
Round 4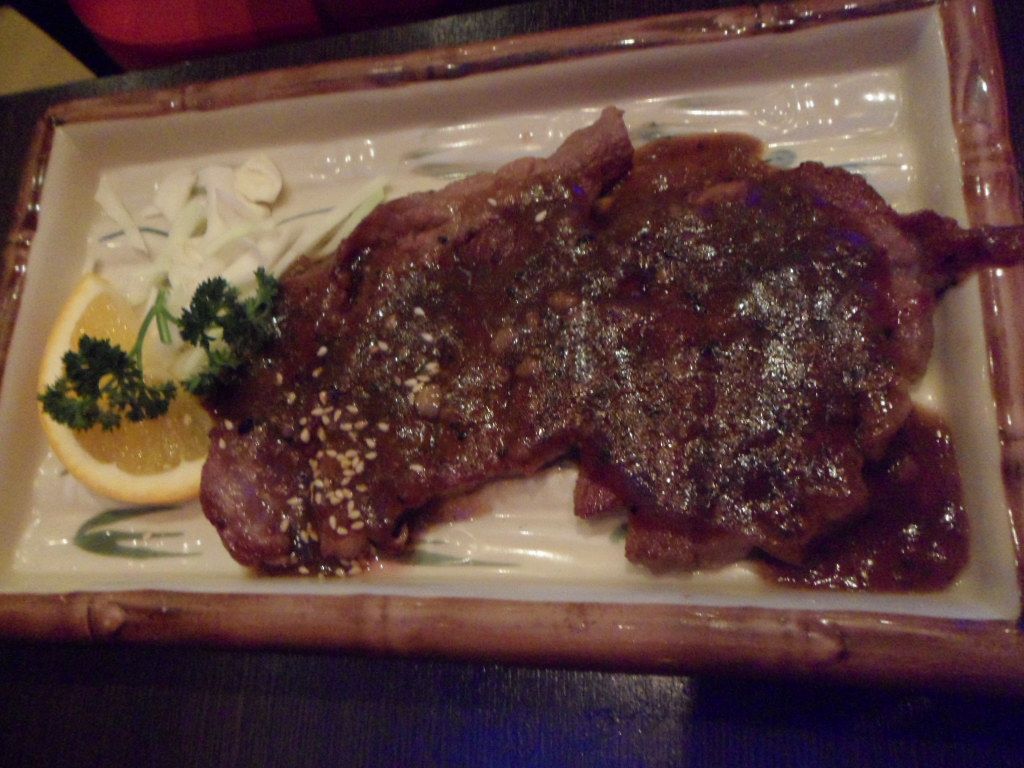 Black Pepper Steak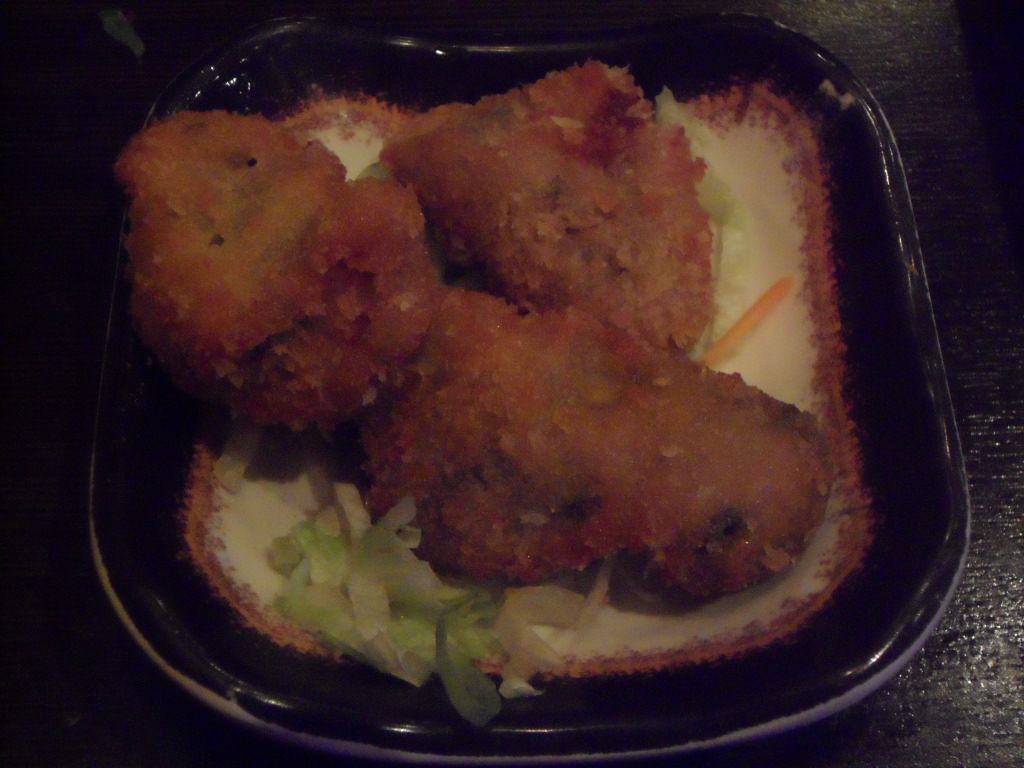 Fried Oyster

Japanese Beef Curry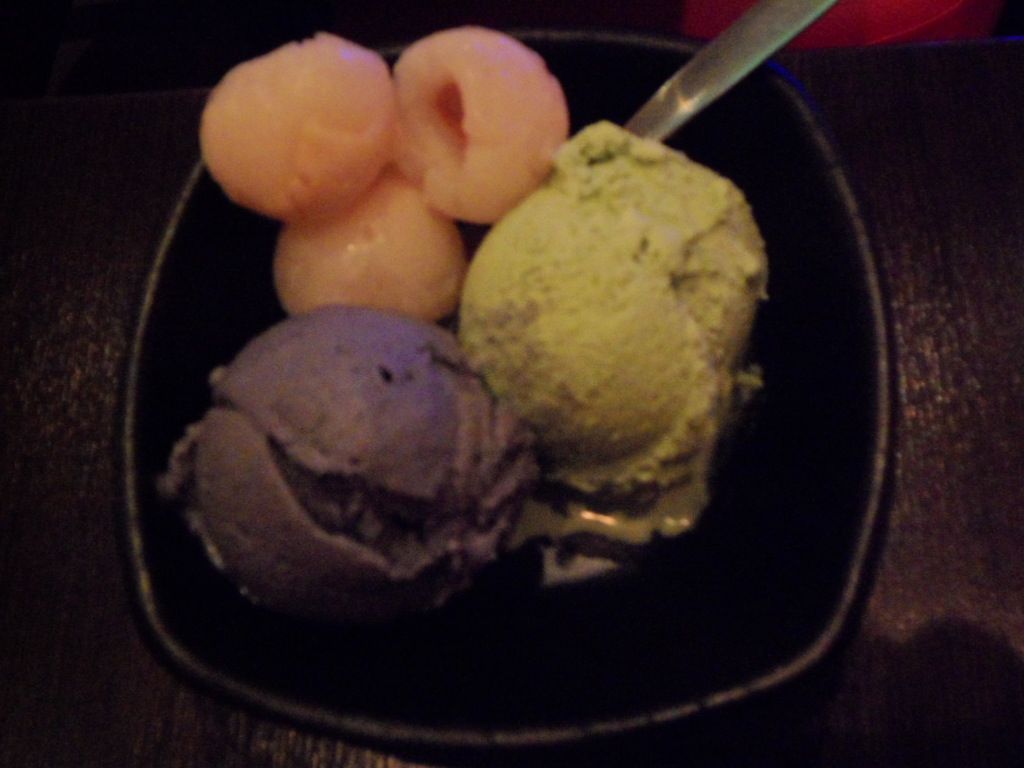 Ice cream and Logan
The 4th round was Tom's downfall. He ordered the fried oyster which was not fresh. Although he knew that it was not fresh (texture was quite hard while chewing), he finished all of it so that he could order something in round 5. This was a bad move. Tom had the runs throughout the night that evening! Hahaha! Beef curry and beef pepper steak was great. Turns out that anything with beef at this restaurant was excellent!
Round 5

Platter of Fruits
After all that (can you believe the 2 of us finished all that above?!) we decided to end our round 5 with something "healthy"…a platter of fruits! Yup, to quench the thirst as well. 🙂
If you enjoyed our content, "Like" us on Facebook Today!

For your convenience, we have arranged for the best hotel deals in Amsterdam right here!
If you have not tried the Japanese "All-You-Can-Eat" Buffets in Amsterdam, why not give it a try?
Related posts: