Sunnyside Holiday Bungalow, Ella, Sri Lanka: Where You Feel Like You're At Home
After visiting Yala National Park, we were excited about our next destination. It's time for a change in climatekand we can't wait to be up on the mountain to check out the view! (except that we had to endure about 3 hours of winding car ride, but it is well worthed it!) There are not many hotels in the Badulla/Ella region. We googled and found Sunnyside Holiday Bungalow. There were many good reviews for the accommodation and the plus point was they allowed us to pay in cash upon arrival unlike other hotels that insist we pay by bank transfer first (which means more cost incurred).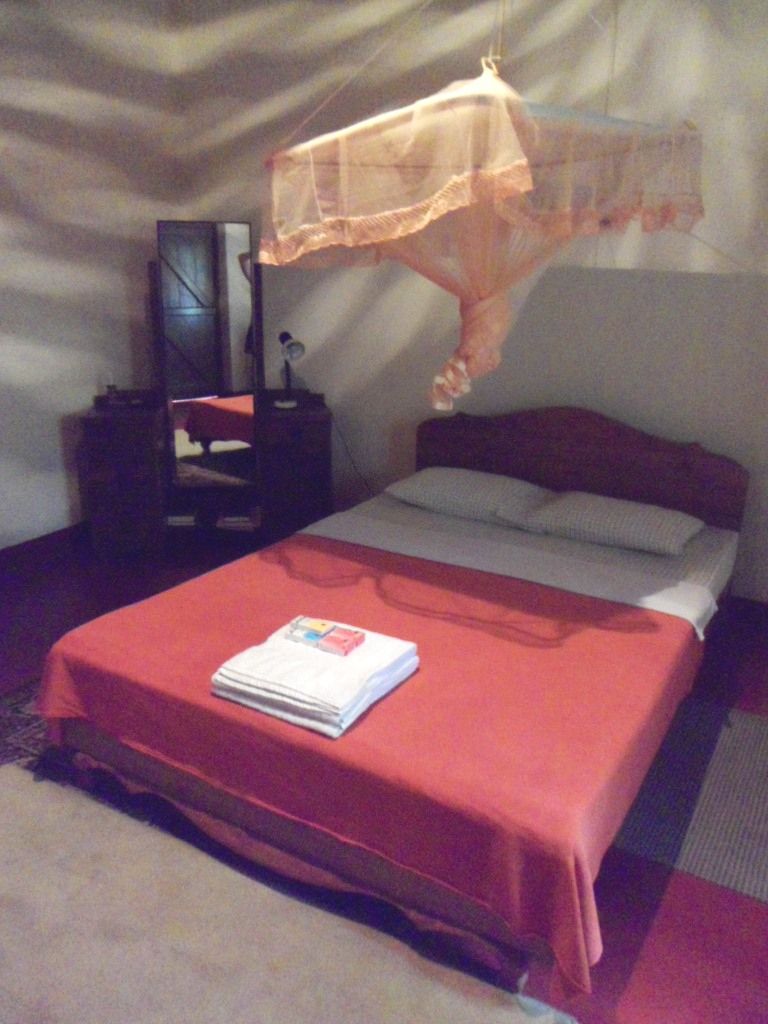 Old but comfortable bed with mosquito net in Sunnyside Holiday Bungalow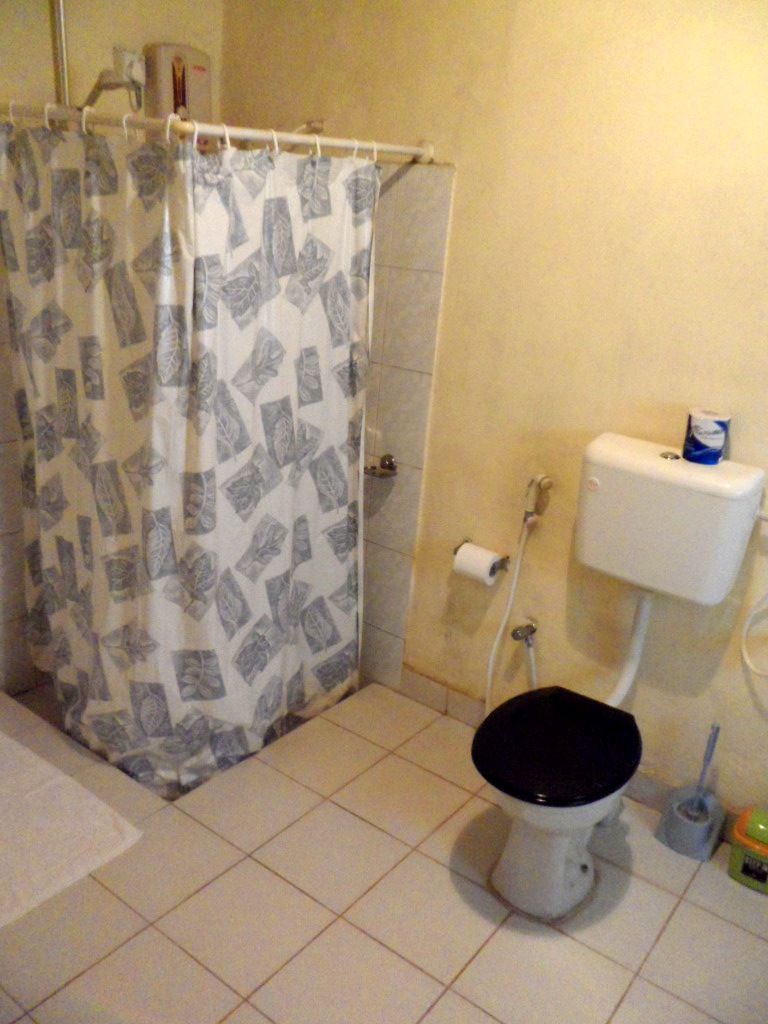 Spacious bathroom with hot water in Sunnyside Holiday Bungalow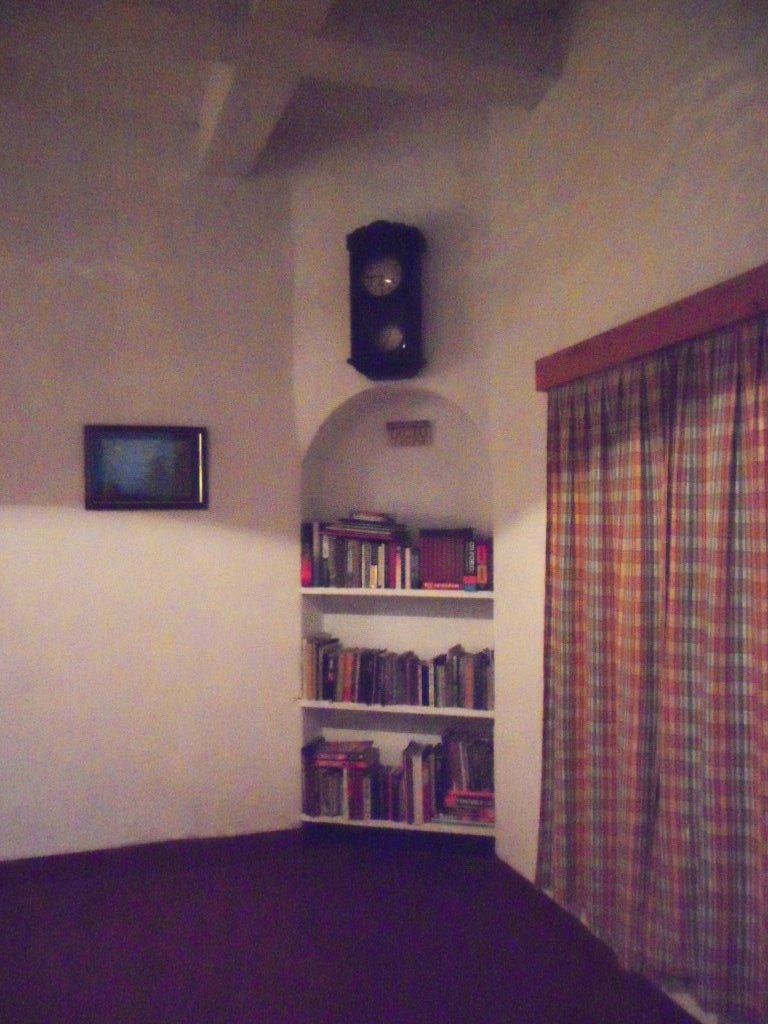 Bookshelf at the corner of dining room in Sunnyside Holiday Bungalow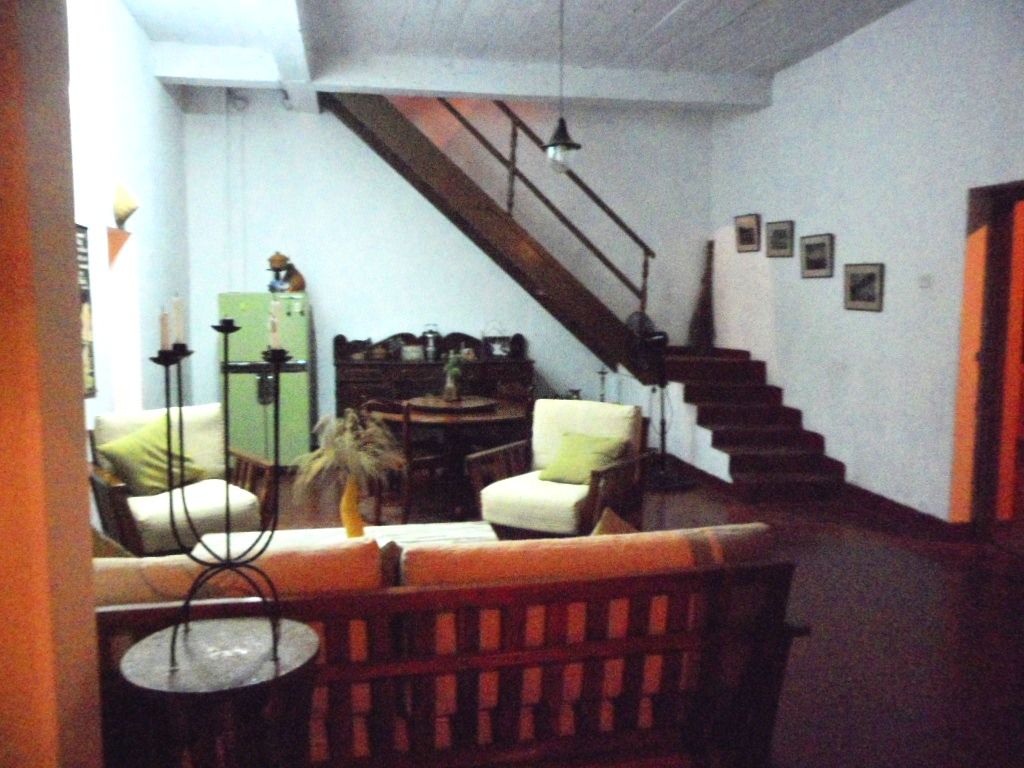 Living room in Sunnyside Holiday Bungalow

Dining Room in Sunnyside Holiday Bungalow
Sunnyside Holiday Bungalow is located at the end of Ella town. It is a nice and quiet place with its own garden. The owner, Cynthia, and her family were hospitable and made us feel right at home. And it is at this place that we got to eat our authentic Sri Lankan food! It is not as spicy as I.dian food but full of flavour! Yummy!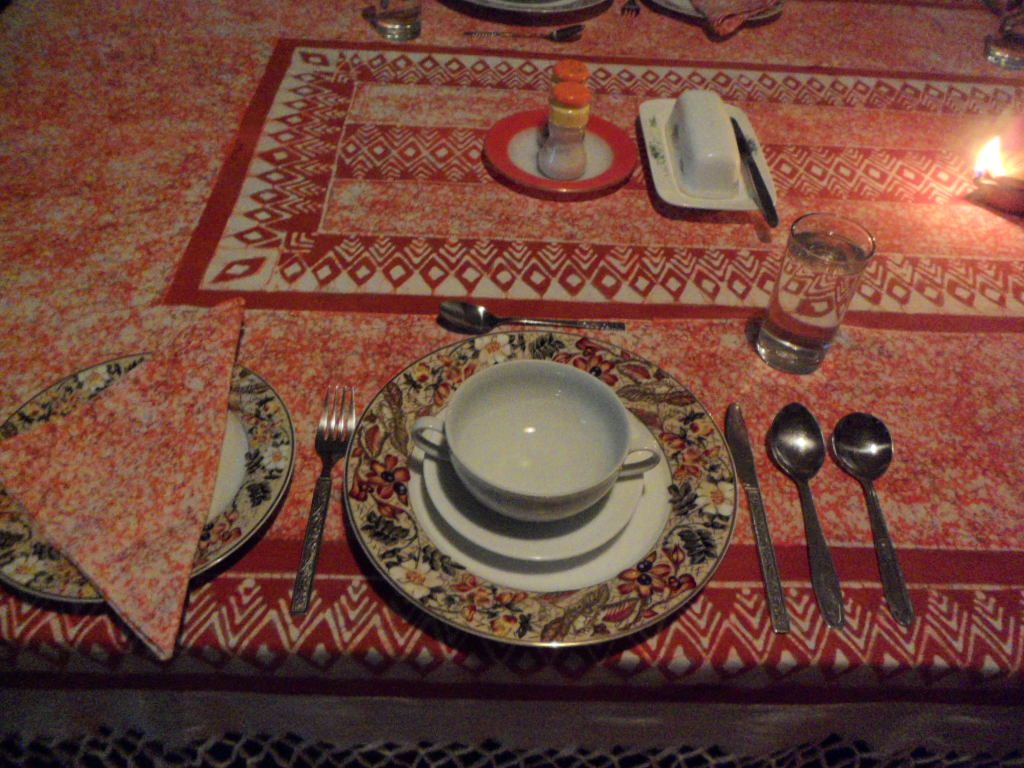 Table setting for dinner in Sunnyside Holiday Bungalow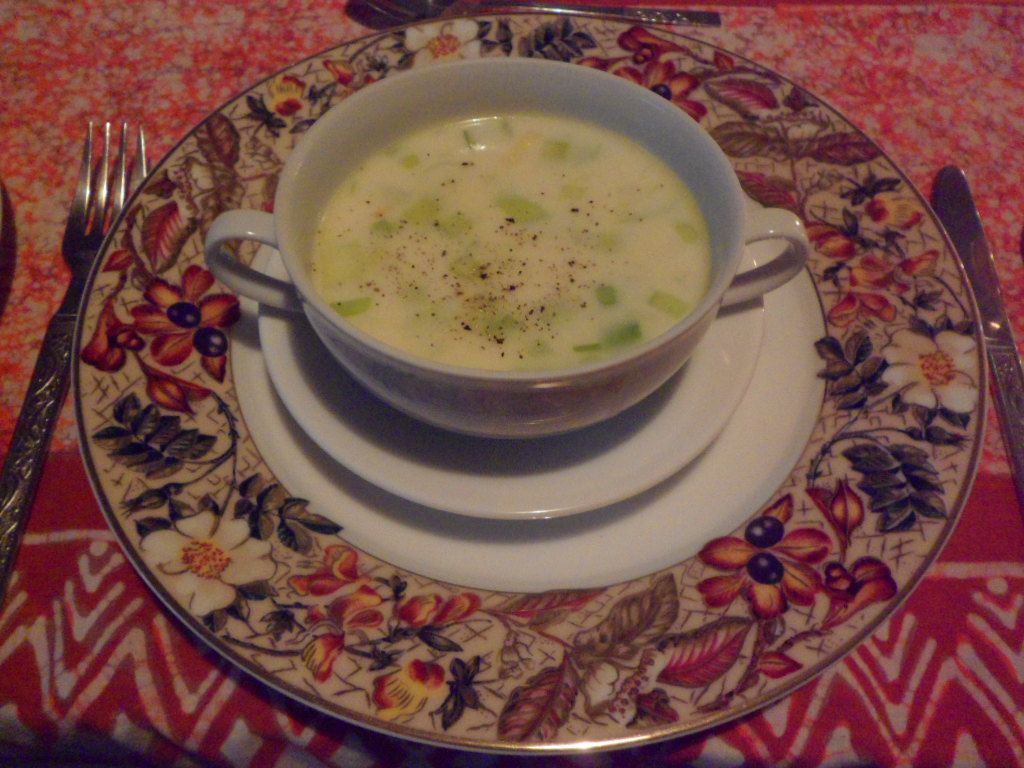 Cream of Leek Soup

String hoppers and Boiled Eggs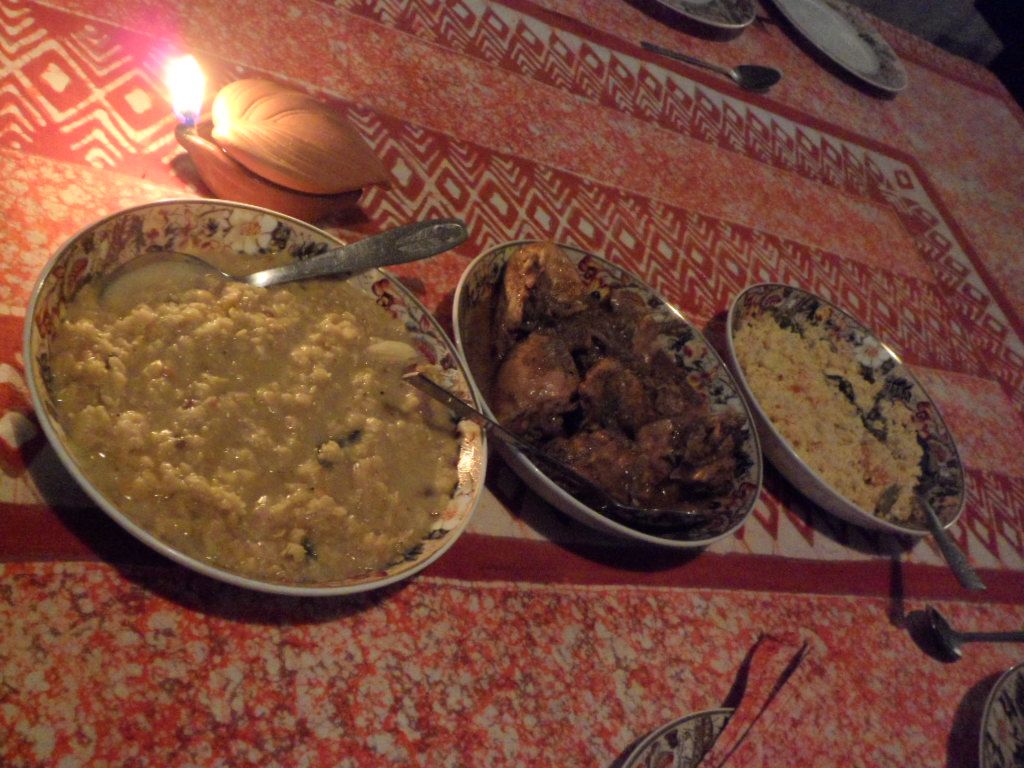 Dhal Chicken curry and Coconut Sambal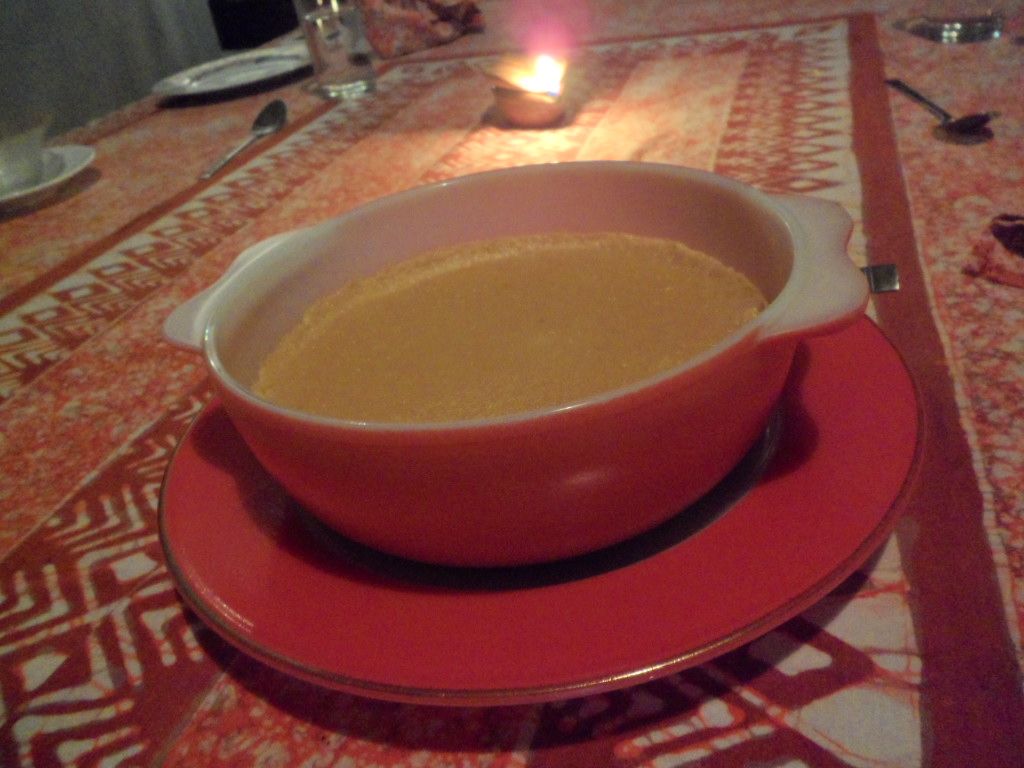 Caramel Pudding
The room at Sunnyside Holiday Bungalow cost USD35 per night and you can choose either bed & breakfast, half board or full board. You can spend the cool evening sitting in the garden chatting with your friends or play boardgames provided by the family. Just a gentle reminder: Do help the locals save electricity and water. Turn off the lights when you are not in the room, and do not take long hot showers.
Ella is a good rest stop before you continue the journey up to Nurawa Eliya, which is about another 4 hours drive. In Ella town, there are many cafes where you can enjoy a pot of tea and snack on sandwiches while you people-watch. You can also stock up on your Munchee biscuits at the small local stalls! Our favourites are Lemon Puff and Milk & Cream 🙂
With our car stocked up with water and Munchee biscuits, we were ready for our 4 hours ride to Nurawa Eliya! 🙂
For your convenience, we have arranged for the best hotel deals in Sri Lanka right here!
If you enjoyed our content, "Like" us on Facebook Today!

Related posts: