Finally got to visit Switch : by Timbre over the Halloween period! The entire restaurant was decorated to suit the theme and the waiters/waitresses also had costumes on – some scaring us as they brought the food to the table!
About Switch by Timbre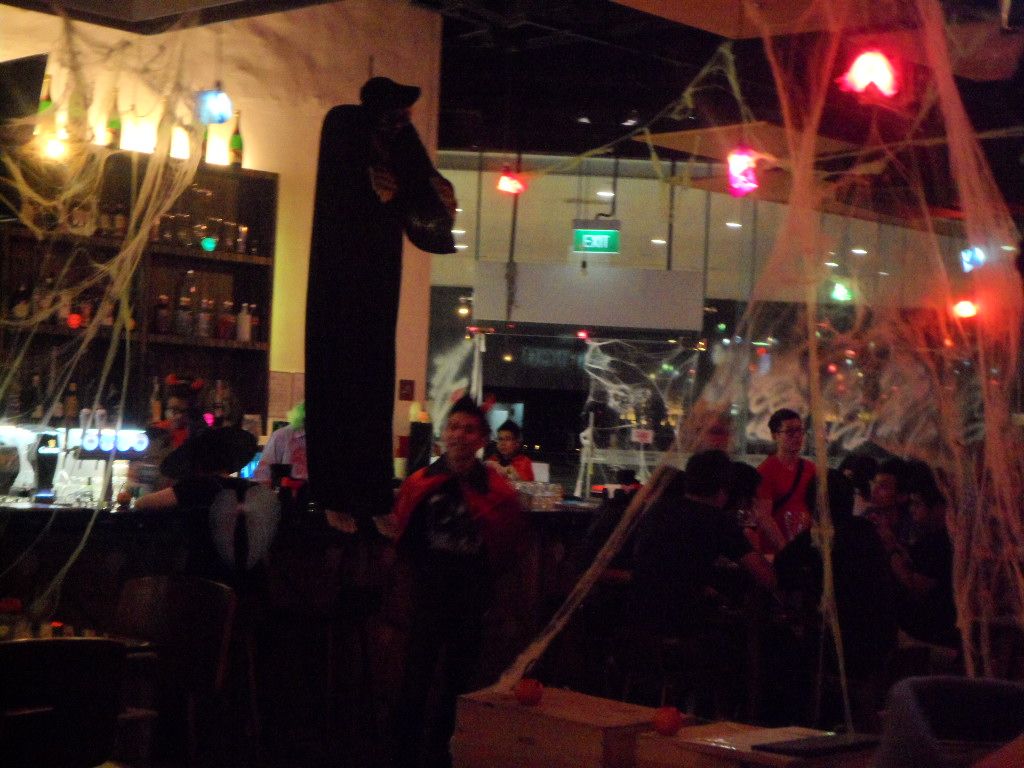 Halloween at Switch : By Timbre
As we were being seated (with loud music in the background), we were told by our waiter that we had to order drinks prior to our food. So he introduced us to the Erdinger / Pizza deal at 33++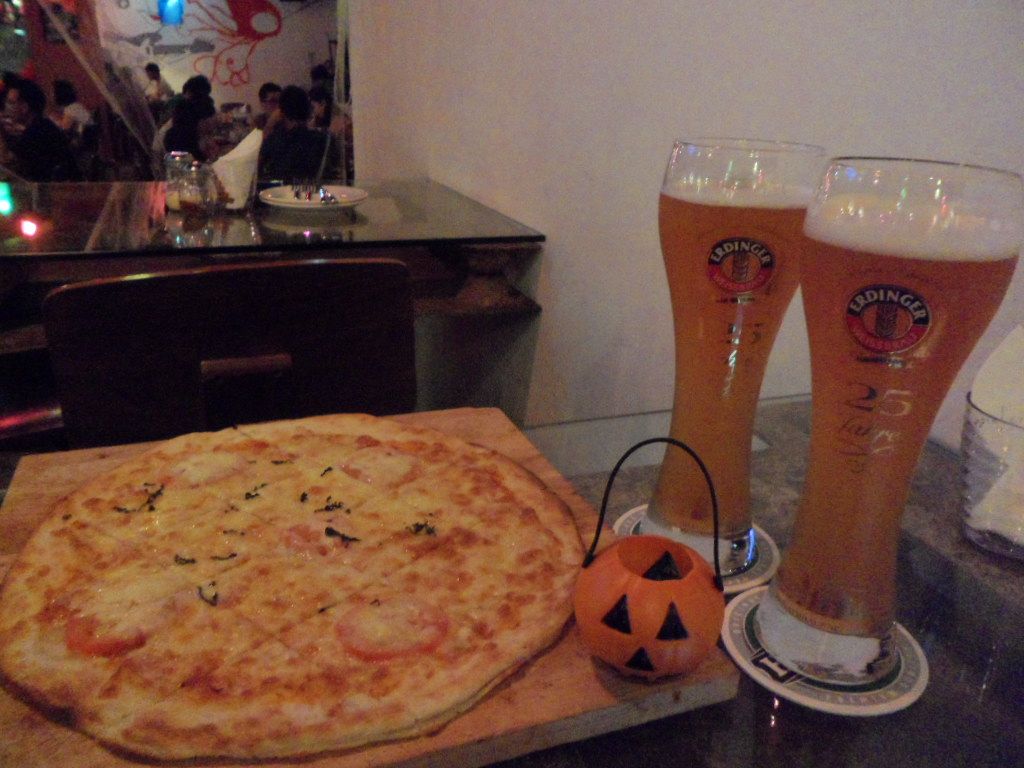 Erdinger & Pizza deal @ Switch by Timbre
The deal comes with 2 pints of Erdinger and a cheese (margherita) pizza by default. You can choose to upgrade the pizza to duck or meats with some top up. One of the interesting things we noticed was that order was done via the ipad!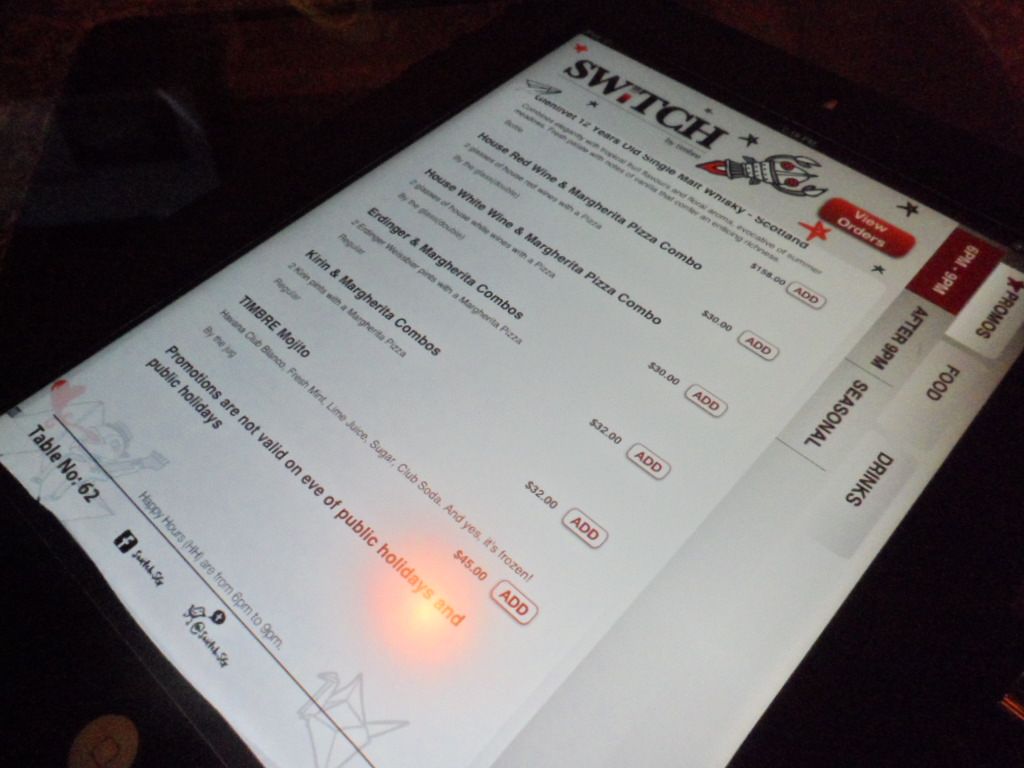 Orders via ipad @ Switch by Timbre
The waiter showed us how we could make orders, cancel orders and send orders by confirming your choices twice. It was quite refreshing that the restaurant has decided to keep up with the times as well as the youths by using the ipad as a tool for taking orders. Of course this is in line with the government's call for productivity! With the ipad, waiters were not required to stand by your side while you state your orders. Our drinks were brought to us within 3 minutes of pressing the confirm button and the food came shortly after.
Switch is also known for supporting local aspiring artistes and bands. During the halloween period, Little Green Frog took the stage and brought the audience to live with its fun brand of singing. The rendition of "Zombie" really sounded like that of the Cranberries – the heavy nasal version which was really cool.

Little Green Frog performing at Switch by Timbre
All in all, the ambience was great (albeit a little loud) and Switch by Timbre is recommended as a great chillax place to hang out with friends and if you're into local music, a great venue to support our budding artistes!
How to get to Switch by Timbre
The best option to get to Switch by Timbre is taking to MRT Bras Basah MRT Station and exiting @ Exit A. It is just beside the station exit. Bras Basah MRT is located on the circle line.
Alternatively, you may want to alight at City Hall and take a short walk towards the Singapore Arts Museum.
If you enjoyed our content, "Like" us on Facebook Today!

Remember to leave your comments for 2bearbear Singapore Travel Blog in our comments section below!
Related posts: