If you are not a local, chances are, you would not know about the Marina Barrage, one of Singapore's most well kept secret.
However, with the increasing number of events being held at this latest lifestyle destination, it wont be long before this becomes an open secret.

NDP Theme Song 2009 Electrico – What do you see filmed on site at the Marina Barrage
In 2009 when Electrico performed the theme song for the National Day Parade, the marina barrage rose to fame. Forward to the last parts of the song and you will see stunning views of the Singapore City Landscape.
The Marina Barrage has a 3-fold function. Primarily, it is a water catchment area and helps to supplement Singapore's water supply by cordoning off the marina bay area and converting it into a fresh water catchment area. In addition, the flood gates at the barrage helps to regulate the water levels within Singapore and helps to ease flooding conditions. Lastly, but most importantly, the Marina Barrage today, serves as a venue for families to gather and have fun together as it offers a venue for picnics, kite flying, water fun and water sports!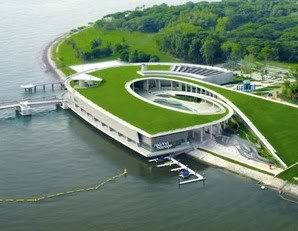 Bird's eye view of the Marina Barrage
Well…for me and Kate, the Barrage holds a much deeper meaning. We have gone through anniversaries, dates at the Barrage and today we still very much enjoy just picnic and enjoy the views. Take a look at this view…

View of the Singapore Flyer from the Marina Barrage
Sometimes, it is just nice to lie down on the green pastures and enjoy the view of the clear blue sky….

A kite in the midst of the clear blue skies
The marina barrage has also accompanied us through countless sunsets…

Sun setting over the Marina Bay Sands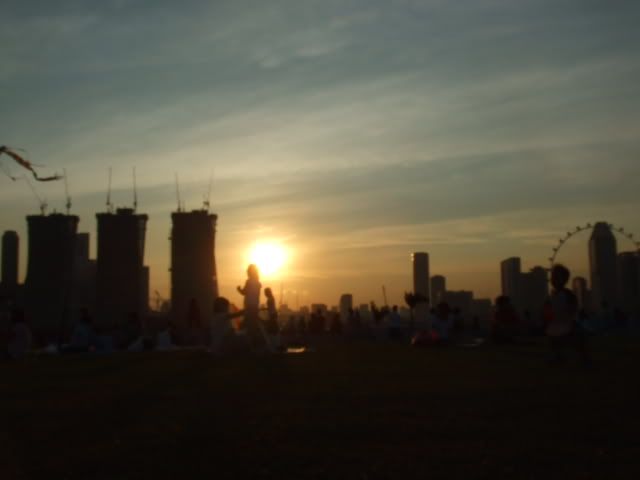 More Sunsets…
The Marina Barrage also accompanied us through earlier days, even before the completion of the Marina Bay Sands…

Marina Bay Sands without the sail at the top yet…
During one of our dates, we even encountered the helicopter fly-pass in preparation for the National Day Parade…

Close up of the National Flag Fly Pass

When all Singaporeans come together as one…
Of course, the reason why the Marina Barrage is a very well kept secret is because it offers the most fantastic view of the Singapore City Skyline!
At the Barrage, there is a cafe/pub with live music sometimes, a chinese restaurant as well as a souvenir shop. But most family nowadays head to the barrage for a time of gathering either flying a kite, having a picnic or having some water fun at the fountains…
But for Kate and I, the Marina Barrage will always be a well polished gem that both of us have discovered together…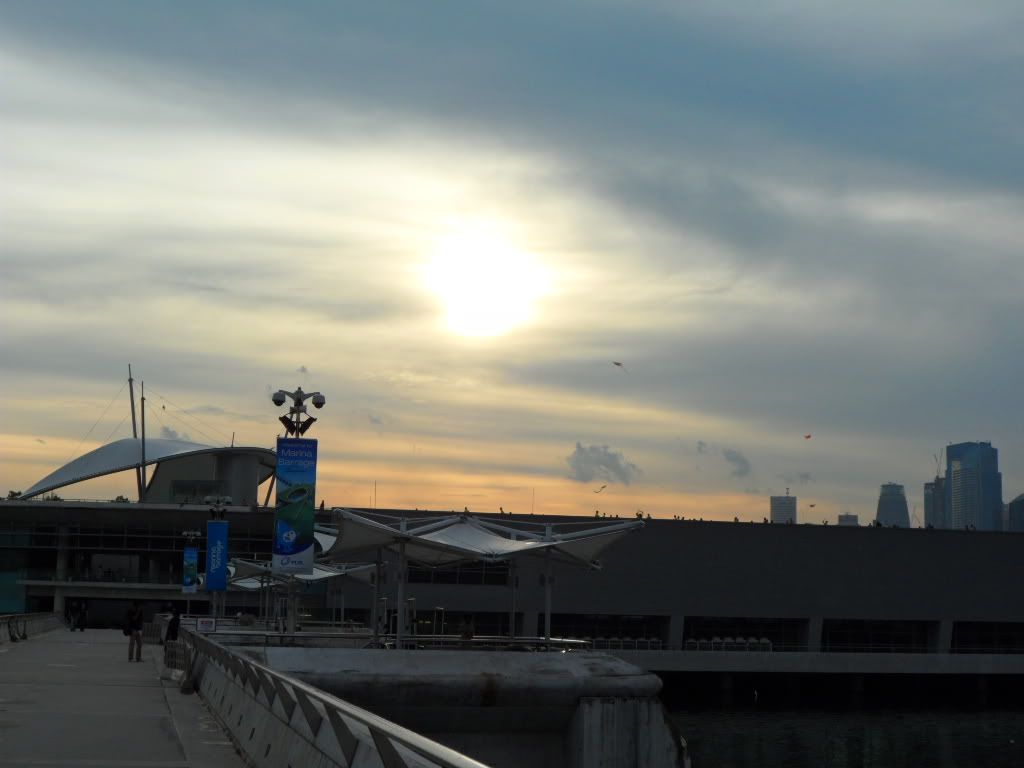 If you like our content, do click below to "Like" us on Facebook Today!

Related posts: