A Staycation at Raffles Hotel Singapore would definitely not be complete without a taste of the original Singapore Sling from Long Bar Raffles Hotel!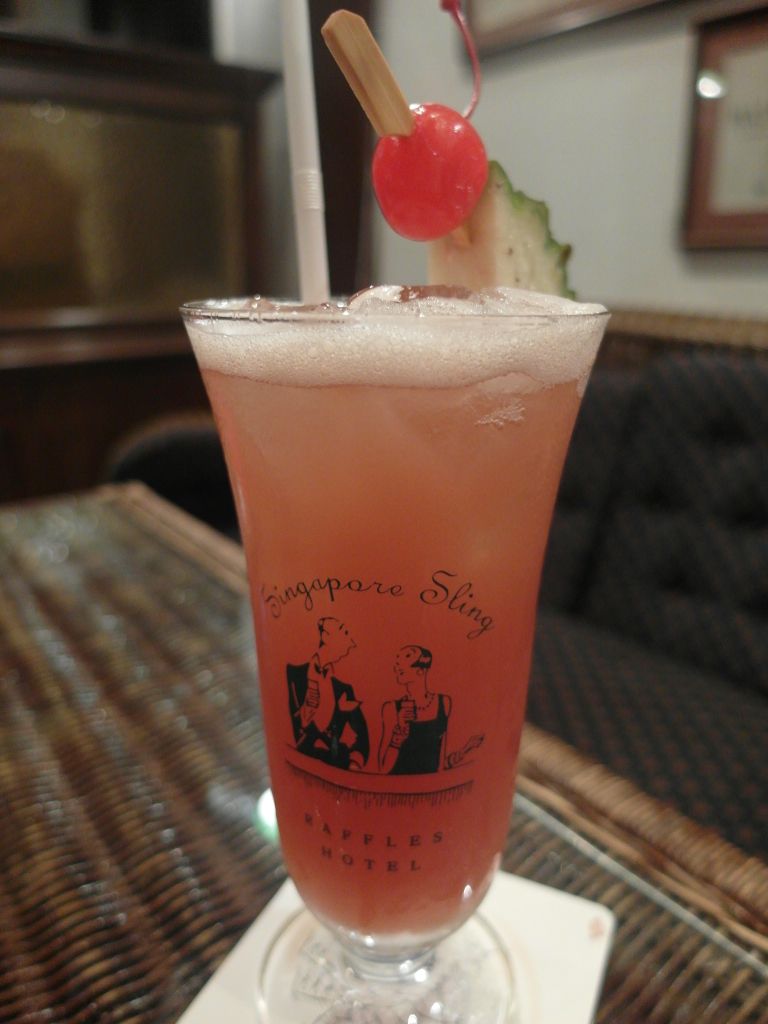 The Original Singapore Sling from Long Bar Raffles Hotel Singapore
The original Singapore Sling was created by Mr Ngiam Tong Boon, a bartender at Raffles Hotel around 1915.
Legend has it that the Singapore Sling was created because ladies of the time were not supposed to consume alcohols in public. So the Singapore Sling was concocted to conceal the light alcohol in a bright fancy colour. The ladies were then happy that there was a drink available to them and the men were happy that they could buy drinks for their ladies! Win-win!
We were invited to a staycation at the Raffles Hotel Singapore and this little story was shared to us by the Resident Historian – Mr Leslie Danker. Cool huh? Let's now find out what's in this national drink of Singapore…
Ingredients of the Original Singapore Sling
The ingredients of the Singapore Sling at Raffles Hotel are
30ml Gin
15ml Cherry Heering
7.5ml Dom Benedictine
7.5ml Cointreau
120ml Sarawak Pineapple Juice
15ml Lime Juice
10ml Grenadine
A dash of Angostura Bitters
Garnish with a slice of Pineapple and Cherry
How to make the Original Singapore Sling
If you're interested to find out how to make the original Singapore Sling, here's a demonstration done by a bartender at Long Bar Raffles Hotel during our staycation there.
As part of the demonstration to us, we were also shown how the slings of Cambodia, France, Indonesia, Philippines and Seychelles were made. Each of them are named after a Raffles Hotel in each of these countries.

The 5 country slings with the Singapore Sling at the extreme left
If you have not tried the original Singapore Sling before, you have got to try it because it most definitely does not resemble ANY KIND of Singapore Sling we have tried before, ANYWHERE! Nope it does not resemble the ones at Clarke Quay or onboard SQ flights…
You have just read a post from the complete coverage of our staycation at the Raffles Hotel. You can find the rest of the posts here…
Raffles Hotel Staycation (Main Post)
10 Interesting Facts You Never Knew About Raffles Hotel
Tiffin Room @ Raffles Hotel : The Oldest Restaurant in Singapore
Best Sunday Brunch in Singapore : Bar and Billiard Room @ Raffles Hotel
The Original Singapore Sling from Long Bar Raffles Hotel
Raffles Courtyard's New Italian Menu @ Raffles Hotel Singapore
For your convenience, we have arranged for the best hotel deal at Raffles Hotel Singapore right here!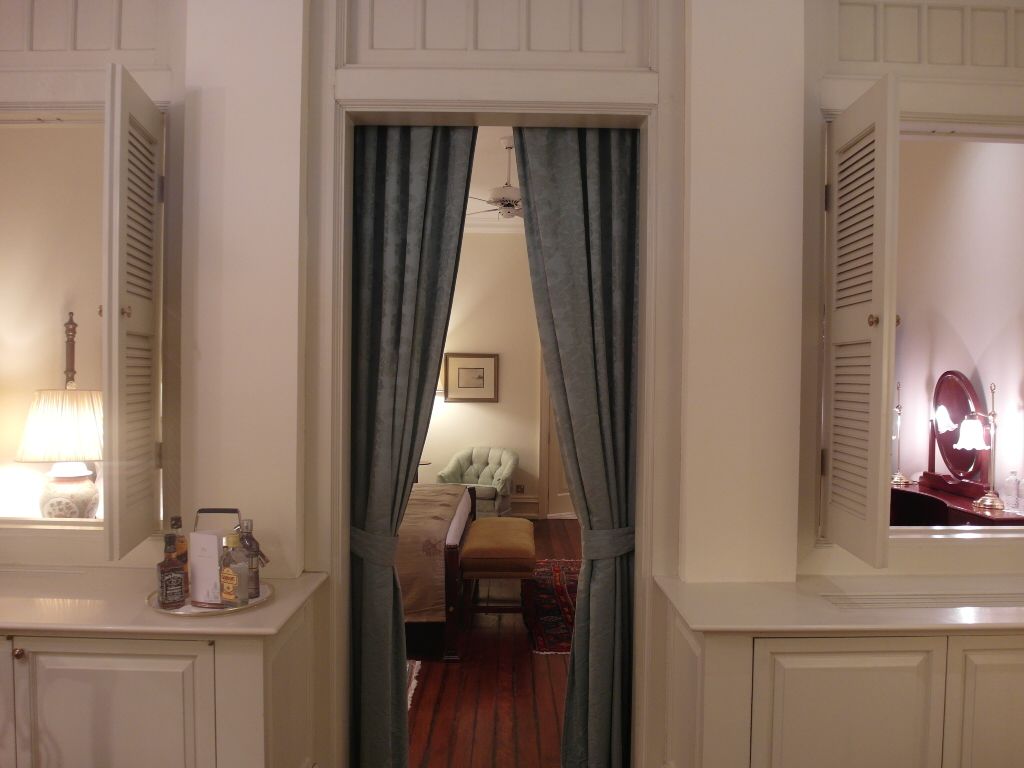 Best Hotel Deals at Raffles Hotel Singapore!
If you enjoyed our content, "Like" us on Facebook Today!

Enjoy the Original Singapore Sling at Long Bar Raffles Hotel and tell us what you think in the comments section below!
**Special thanks to the great people @ Raffles Hotel for making this staycation possible!
Related posts: