During our drive from Vancouver Washington to San Francisco, we stopped by Eureka and this post will tell you what are some of the things to do and attractions in Eureka California!
1. Historic Buildings in Eureka California. With its beginnings in mining, logging and fishing, Eureka grew to become a significant sea port. Many came and established their homes here resulting in many beautiful historic buildings in this city…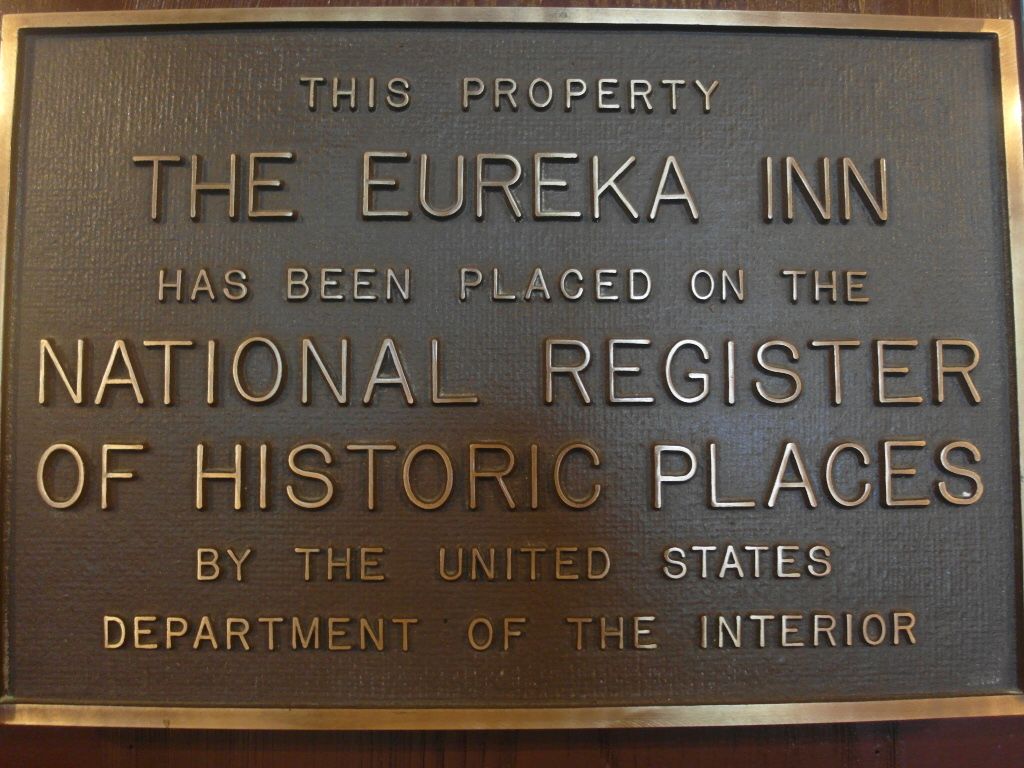 Eureka Inn on the National Register of Historic Places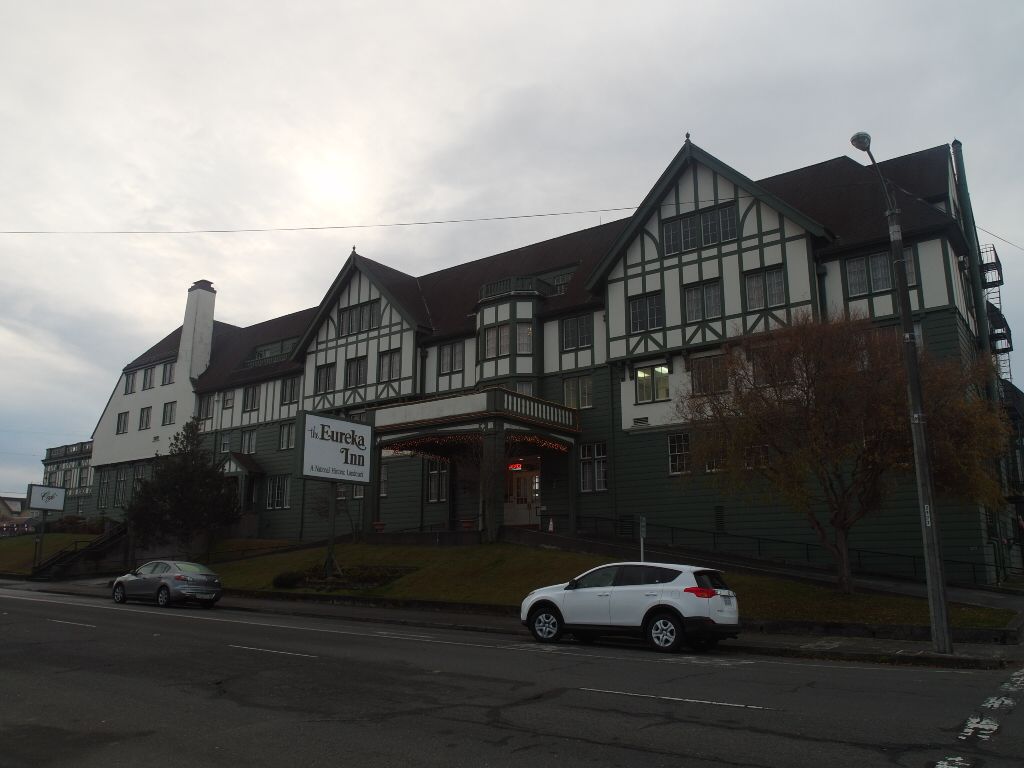 Facade of Eureka Inn – We stayed at the Eureka Inn during this trip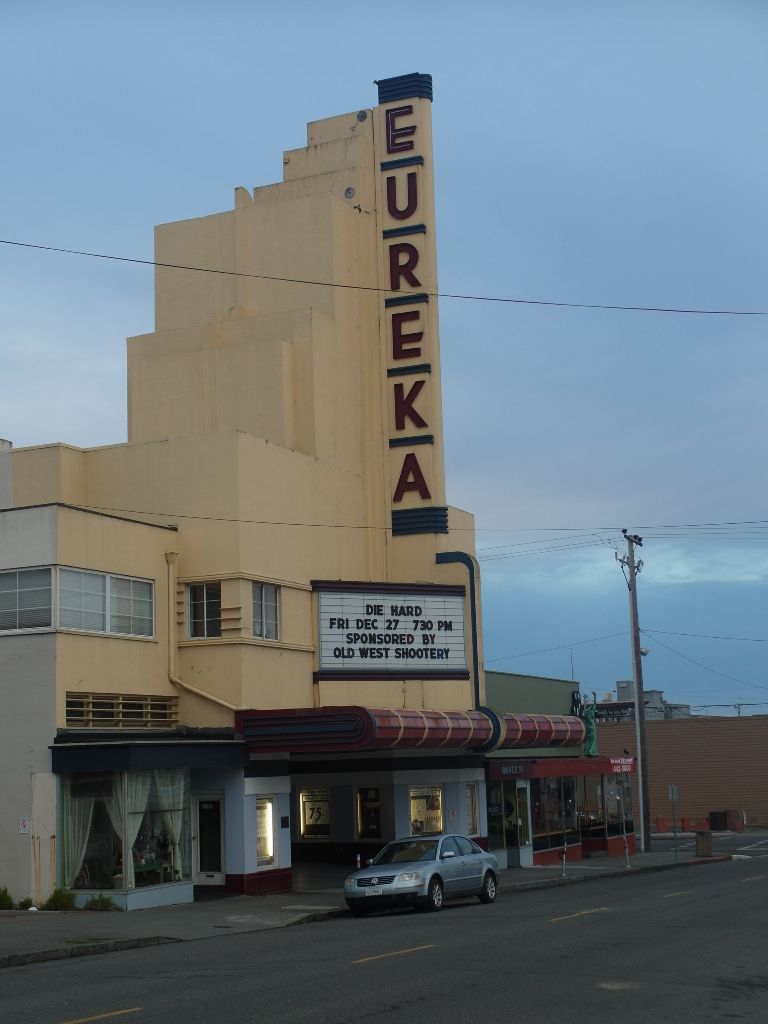 The Eureka Theatre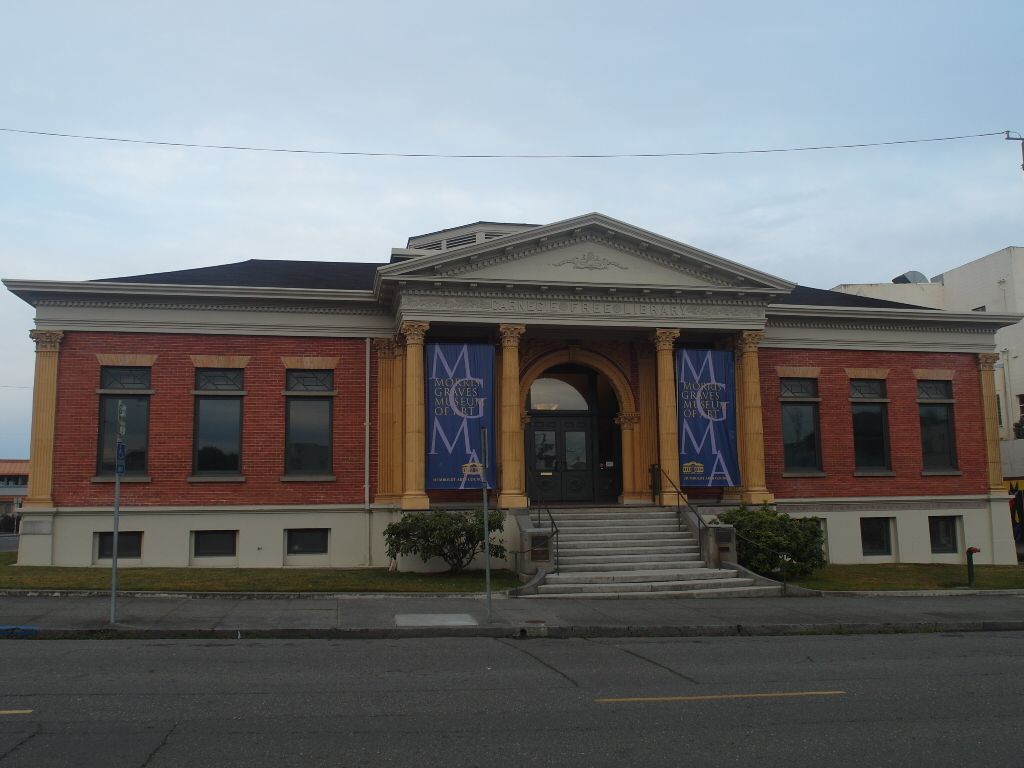 Morris Graves Museum of Art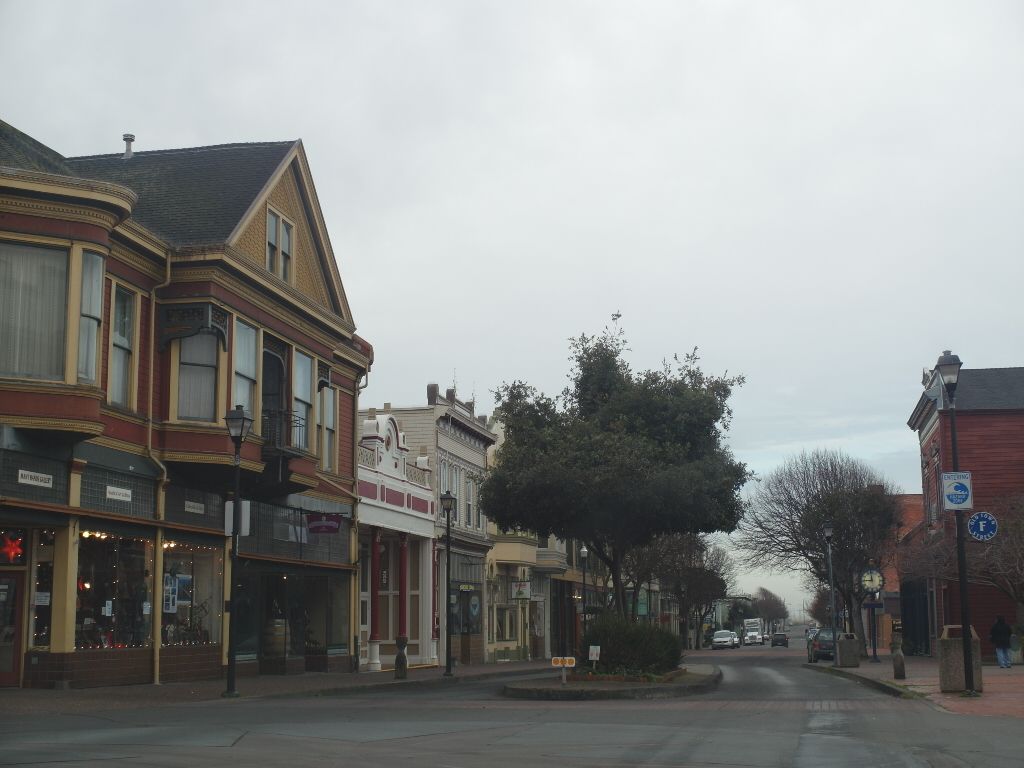 Old Historic Eureka Downtown – Resembles "wild wild west" doesn't it?
2. Eureka Waterfront Promenade. Eureka has a beautiful waterfront promenade where you can enjoy a relaxing stroll and perhaps even get a glimpse of some wildlife…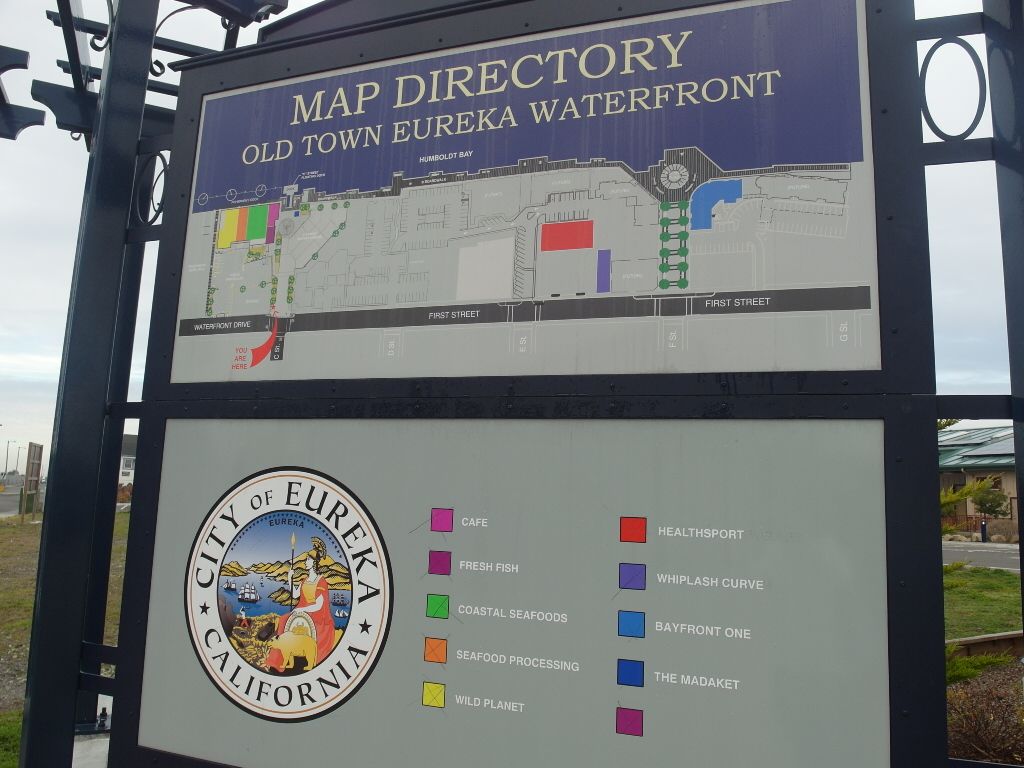 Map of Old Town Eureka Waterfront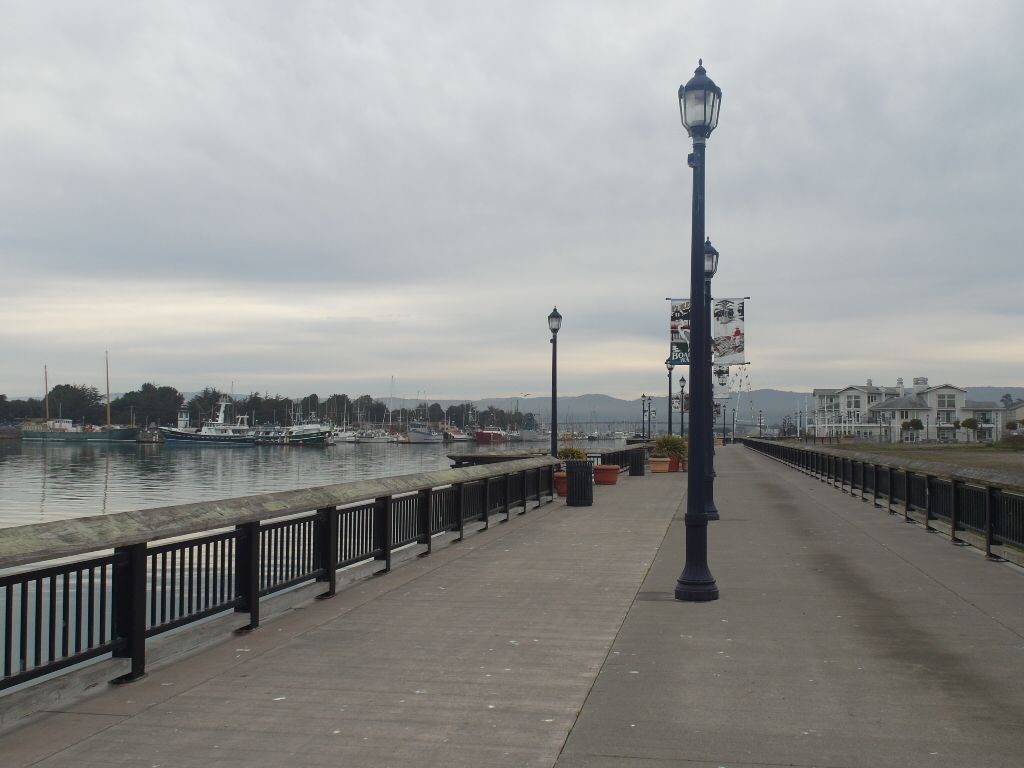 Eureka Waterfront Promenade and Boardwalk

Video of the Eureka Waterfront
3. The Wooden Sculpture Garden of Romano Gabriel. Romano Gabriel was born in Italy but came to USA with his father to be furniture makers. After serving in WW1, he settled in Eureka and started to make wooden sculptures that filled his garden. As he progressed with the hundreds of sculptures he made, many visitors came from far and wide just to see his beautiful wooden sculpture garden. But he would just hide behind his windows and peer at his visitors as he was a little reserved. After he passed away, the garden was preserved and encased for future generations to enjoy…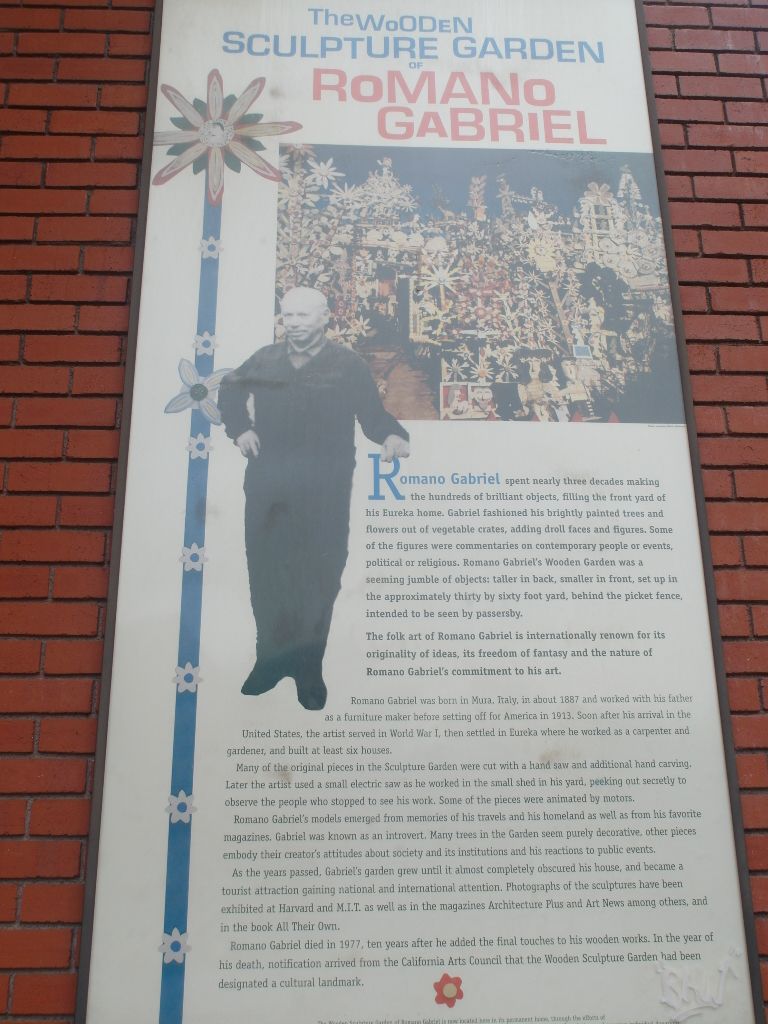 Description of Romano Gabriel's Wooden Sculpture Garden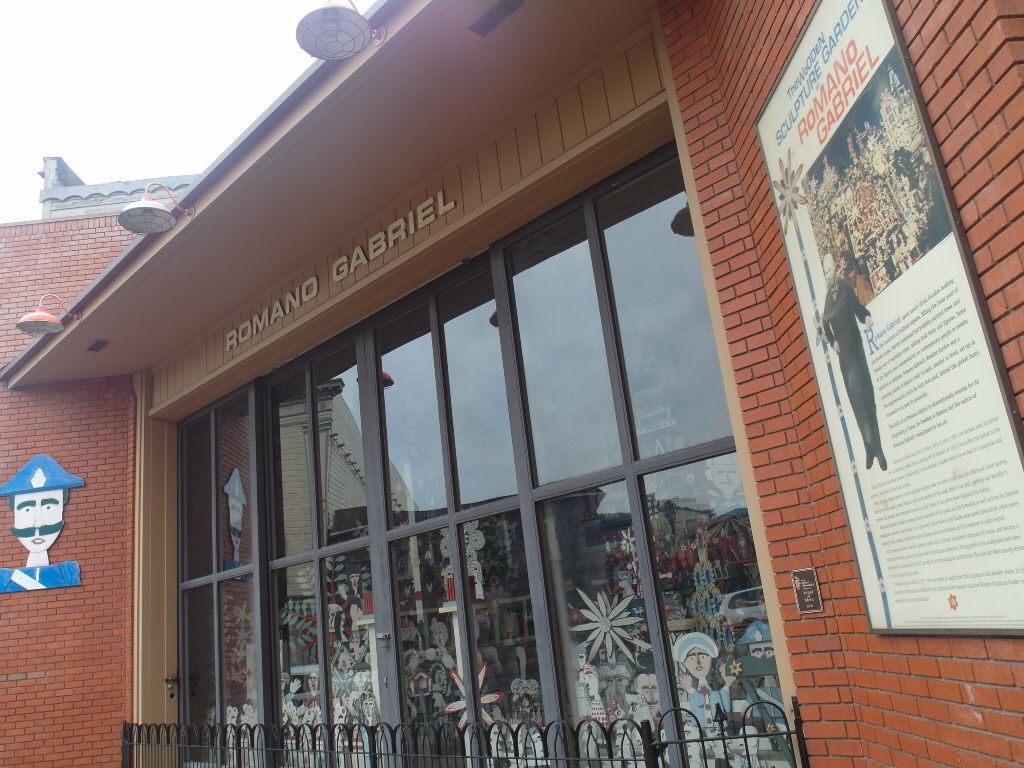 Romano Gabriel's Wooden Sculpture Garden
4. Lost Coast Brewery. This seems to be the one restaurant that the entire Eureka city gathers at for dinner. While all the streets of Eureka were empty and quiet, Lost Coast Brewery was filled with people and we had to wait 20 minutes before we got to be seated!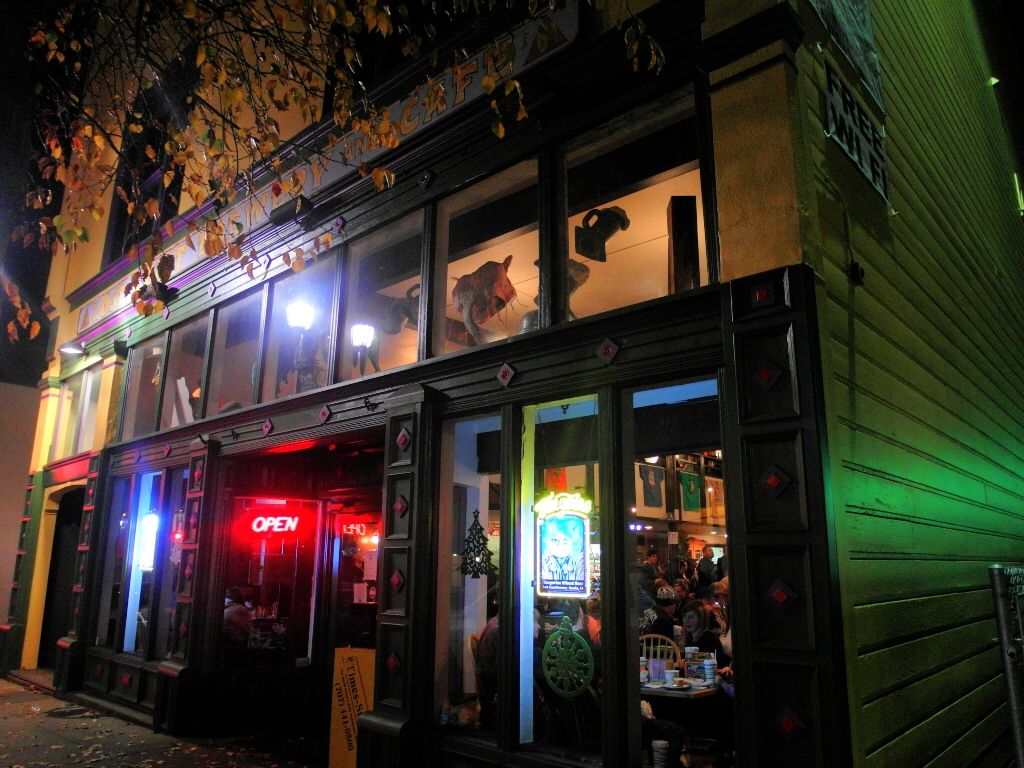 Facade of Lost Coast Brewery 4th Street Eureka California – Seemingly quiet on the outside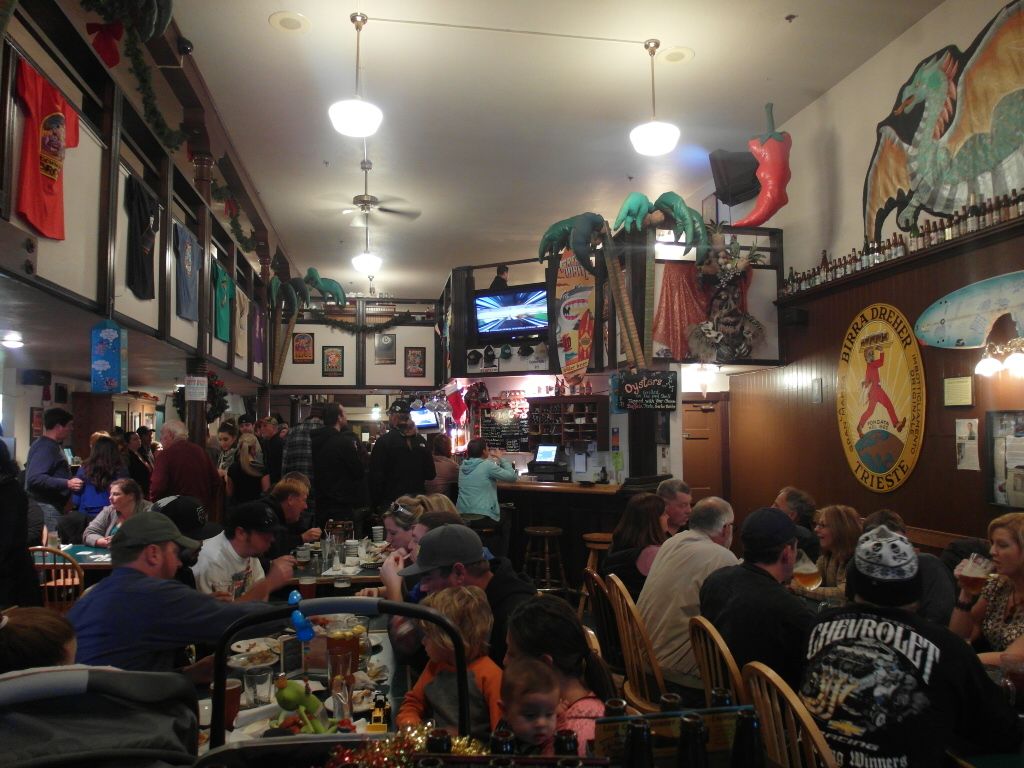 Noisy and boisterous crowd inside Lost Coast Brewery
We tried the fruit beers at Lost Coast Brewery and totally enjoyed them! Unlike many other breweries that claim to have fruity-flavoured beers, they seldom taste fruity. But at Lost Coast, we tried both Tangerine Wheat and Raspberry Brown and they tasted flavourful and fruity! Yum!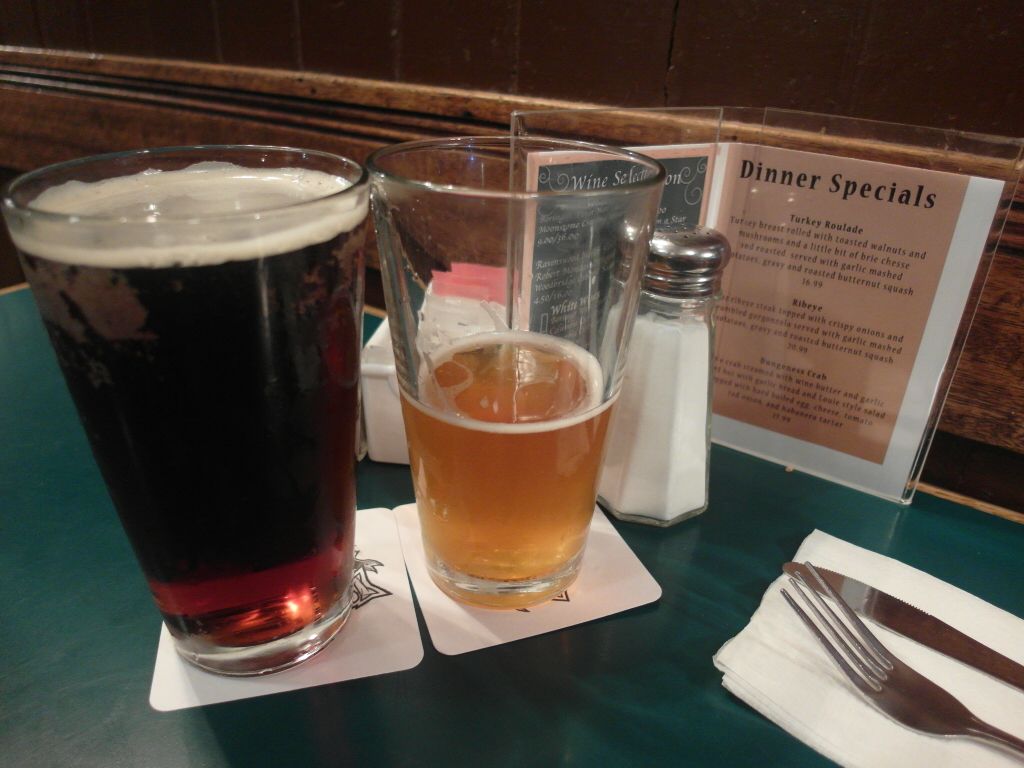 Ordered Tangerine Wheat during our 20 minutes wait, therefore it was half full when we took this photo (3.75USD per pint)
As for the meal, we had the caesar's salad, Lost Coast Brewery's famous hot brown and 1 pound of its buffalo wings. Turns out that its buffalo wings were better than Anchor Bar's original buffalo wings! It was tangy, juicy and tender! Shiok! And when we asked the waitress, she matter-of-factly said "Well, our buffalo wings are hard to beat!"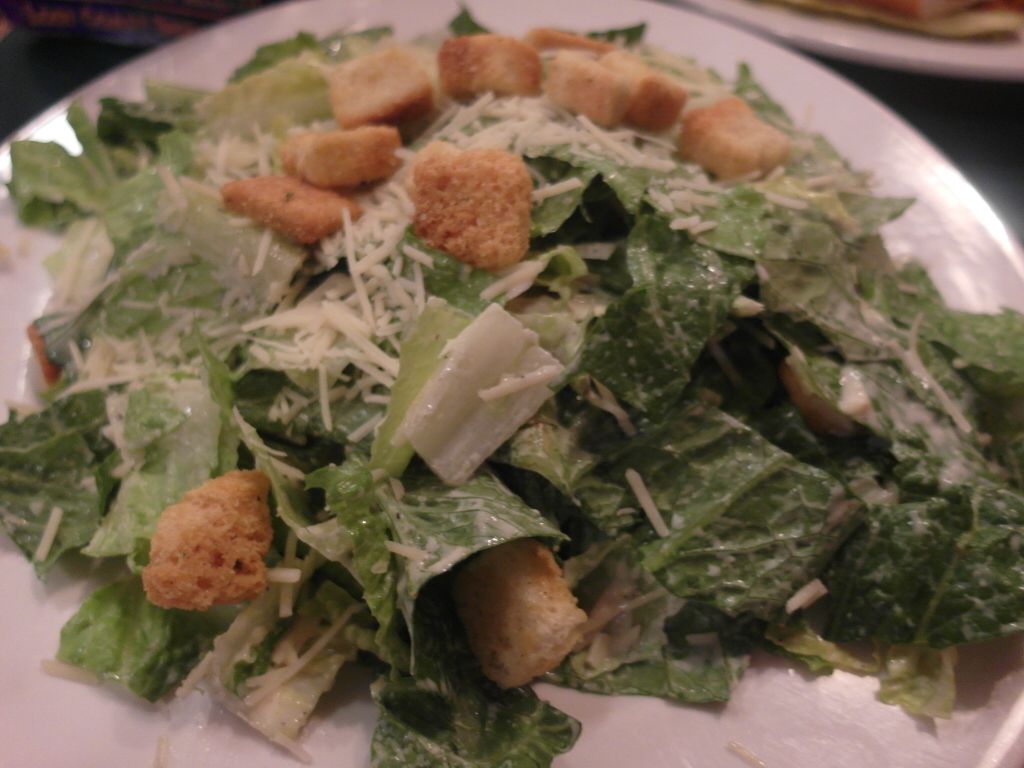 Caesar Salad $8.99USD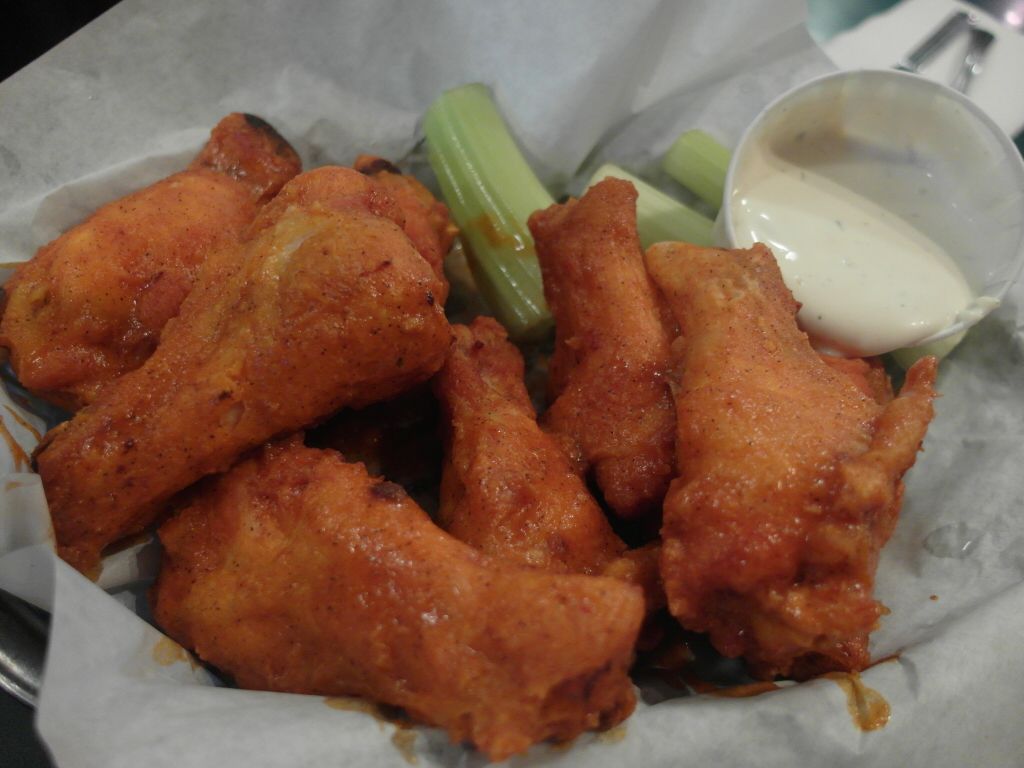 1 pound of Buffalo Wings at $10.99USD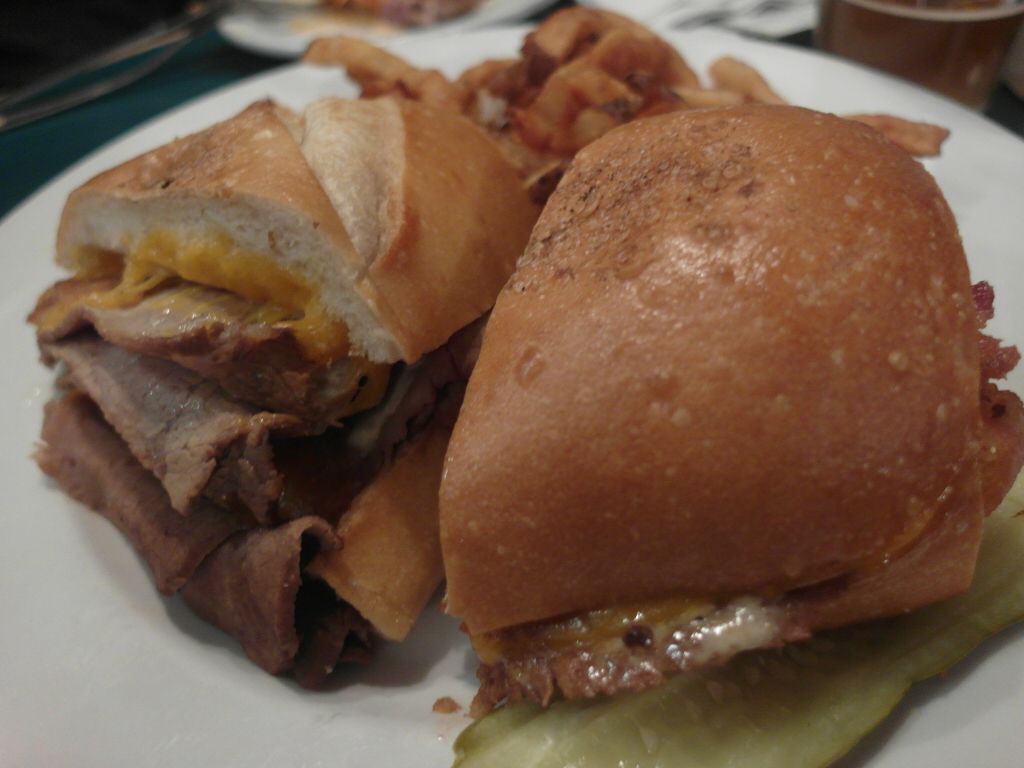 Lost Coast Brewery's Famous Hot Brown – Generous servings of beef with melted cheese between crispy sourdough bread!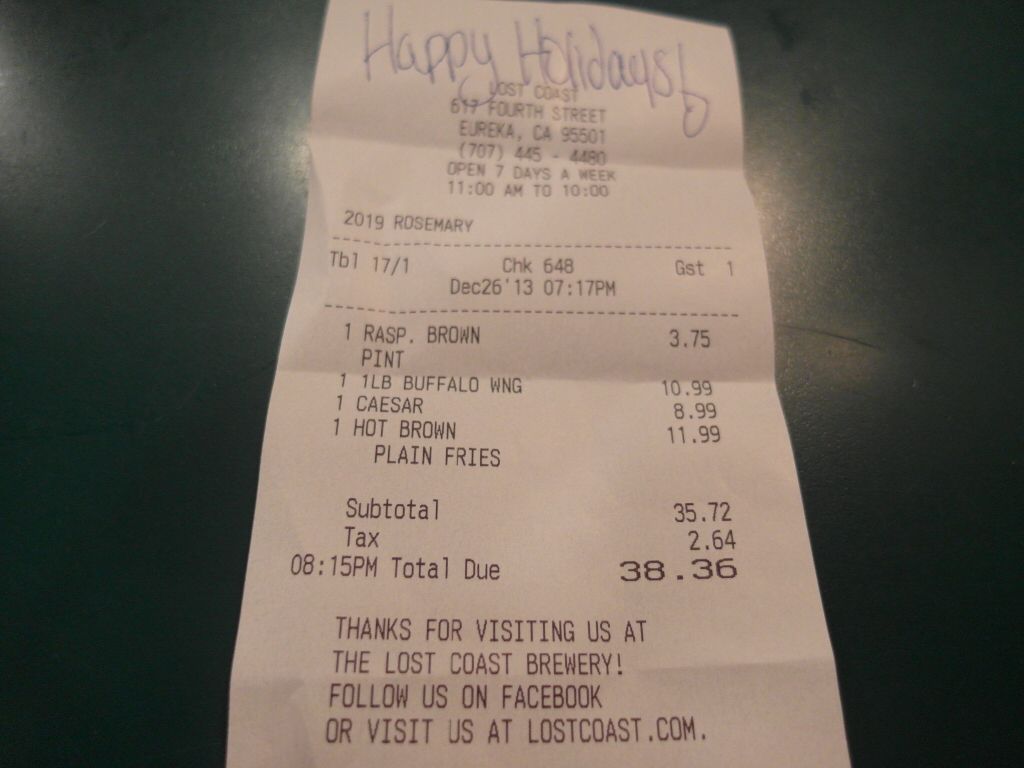 Total damage of $38.36USD at Lost Coast Brewery
If you enjoyed our content, "Like" us on Facebook Today!

Related Posts
This is part of our coverage of San Francisco, Seattle and Vancouver USA. Check out these posts if you're visiting the West Coast of USA!
Top 5 Things to do and Attractions in Vancouver Washington USA!
Top 11 Things to do and Attractions in San Francisco USA
Top 8 Things to do and Attractions in Seattle USA!
Things to do and Attractions in Eureka California!
Metropolitan Grill Seattle : Are the steaks worth it?
Seattle Underground Tour by Bill Speidel : A tour not to be missed!
Seattle Space Needle , Chihuly Garden and Glass and the Monorail to Westlake Center
World's first Starbucks in Seattle – Do not be confused!
The Crab Pot Sea Feast : A Seattle MUST TRY!
Pike Place Market : (Possibly) Seattle's Top Tourist Attraction!
What's YOU MUST DO at San Francisco's Fisherman's Wharf!
Pizza and beers at Umbria San Francisco!
Great Eastern Restaurant Chinatown San Francisco : Even Obama visits it!
The steep slopes of San Francisco : A Pictorial Post
San Francisco's "Crookedest Street" at Lombard Street!
Scenic Oregon Drive from Vancouver to San Francisco!
Travel Through Time with Historic Monuments at Vancouver Washington!
Vancouver Washington's Natural Wonders!
Catching Portland Winterhawks in action after Burgerville Meal!
Why You should eat at Beaches Restaurant than McMenamins in Vancouver Washington
Red Lobster….FINALLY!
Inn at the Market Seattle : All about Location Location Location!
San Remo San Francisco : Hotel with a PRIME location!
Palace Hotel San Francisco : A great mix of History, Class and Luxury!
Heathman Lodge Vancouver Washington : One of our best hotel stays EVER!
Hilton Vancouver Washington : Classy Stay & Room with a View!
For your convenience, we have arranged for the best hotel deals in Eureka right here!
All in all, it was a wonderful stopover at Eureka. The food was great and the experience of walking through the historic old town of Eureka while enjoying the waterfront was relaxing as well. Therefore if you're doing an Oregon scenic ocean drive, we'll definitely recommend a stopover in Eureka. A visit to Lost Coast Brewery is a must!
Related posts: