There are so many things to do and attractions in Philadelphia! Let's find out what are the things to do right here in Philadelphia!
Venturing on, we passed by the Franklin Institute where we caught a glimpse of Benjamin Franklin seated near its entrance…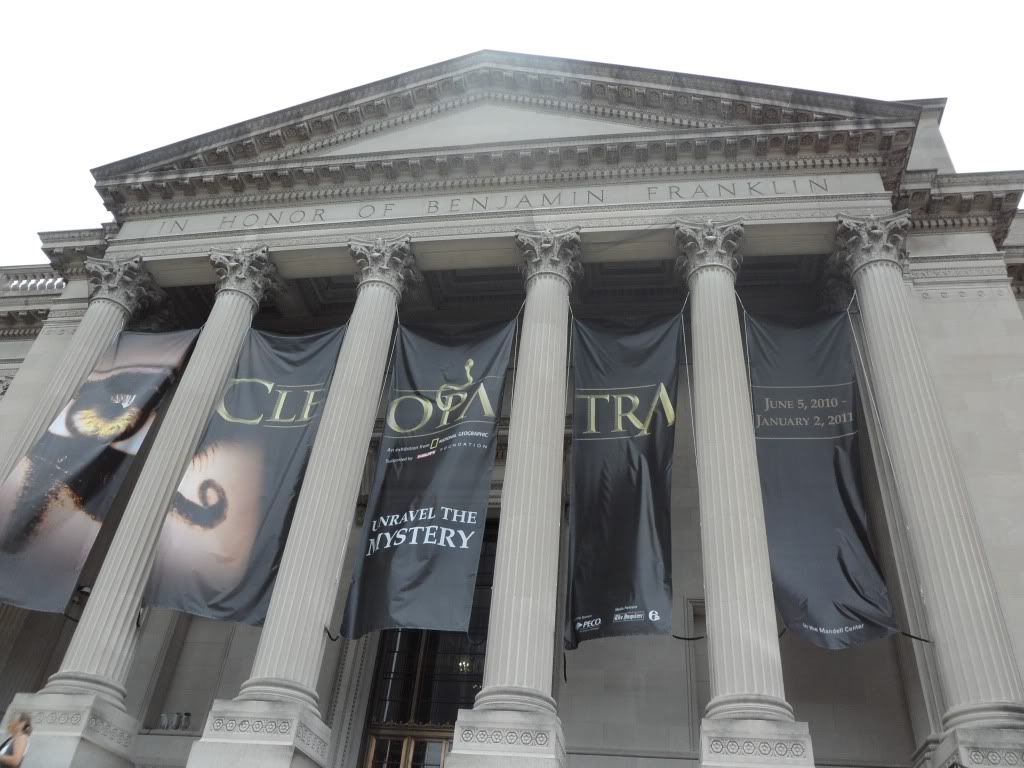 The Franklin Institute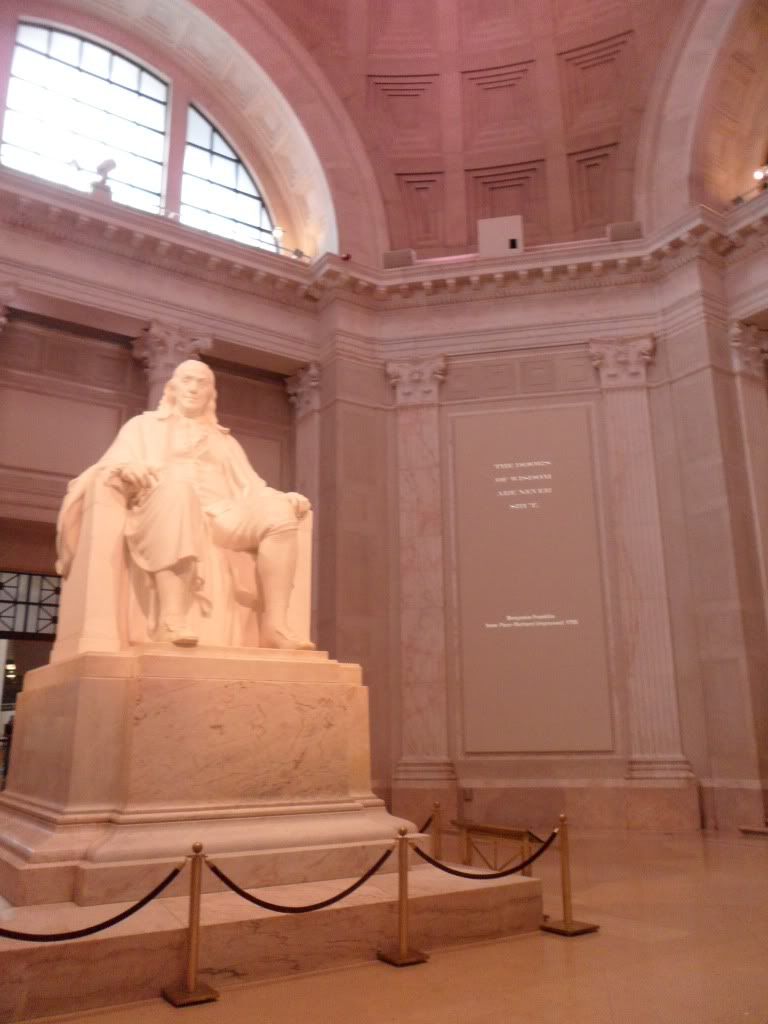 Statue of Benjamin Franklin
There were also tonnes of statues along the way, commemorating different people and events (Philadelphians, care to help us name them?)…

Statue 1

Statue 2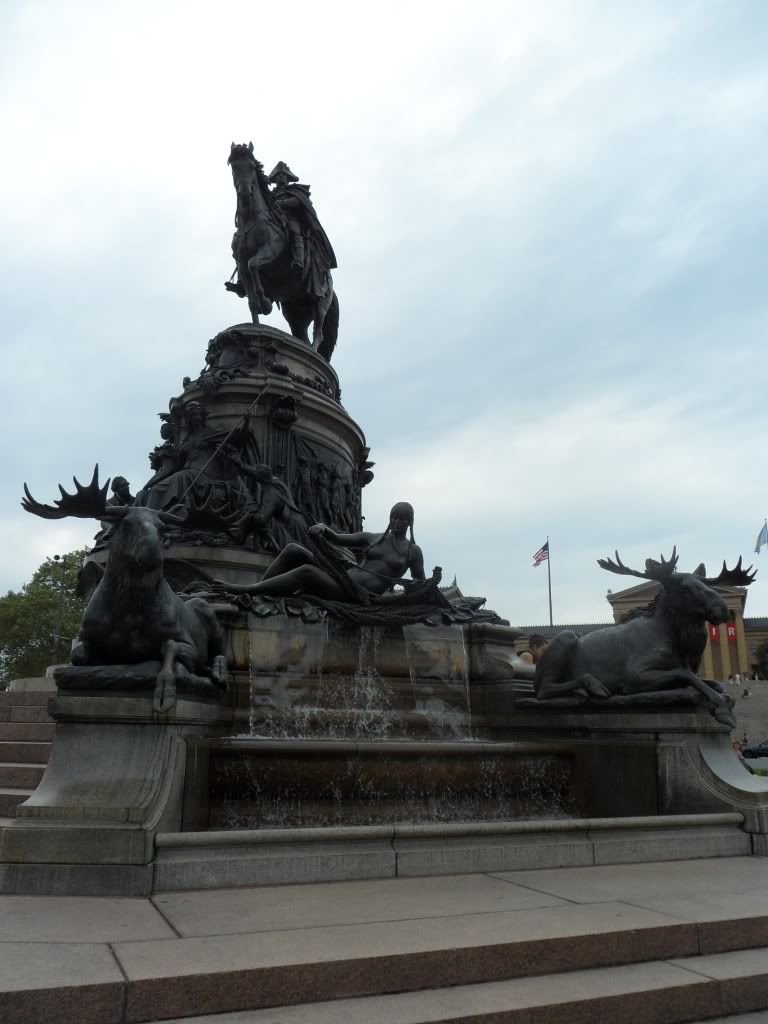 Statue 3

Statue 4
We then saw an iconic structure…the Philadelphia Museum of Art

Philadelphia Museum of Art
It was here where Rocky (in the movie) ran up these steps (known as "Rocky" steps) as he trained…which is why the Rocky statue is also situated nearby…

Rocky Statue
We had a refreshing view of the river along the Schuylkill River Trail…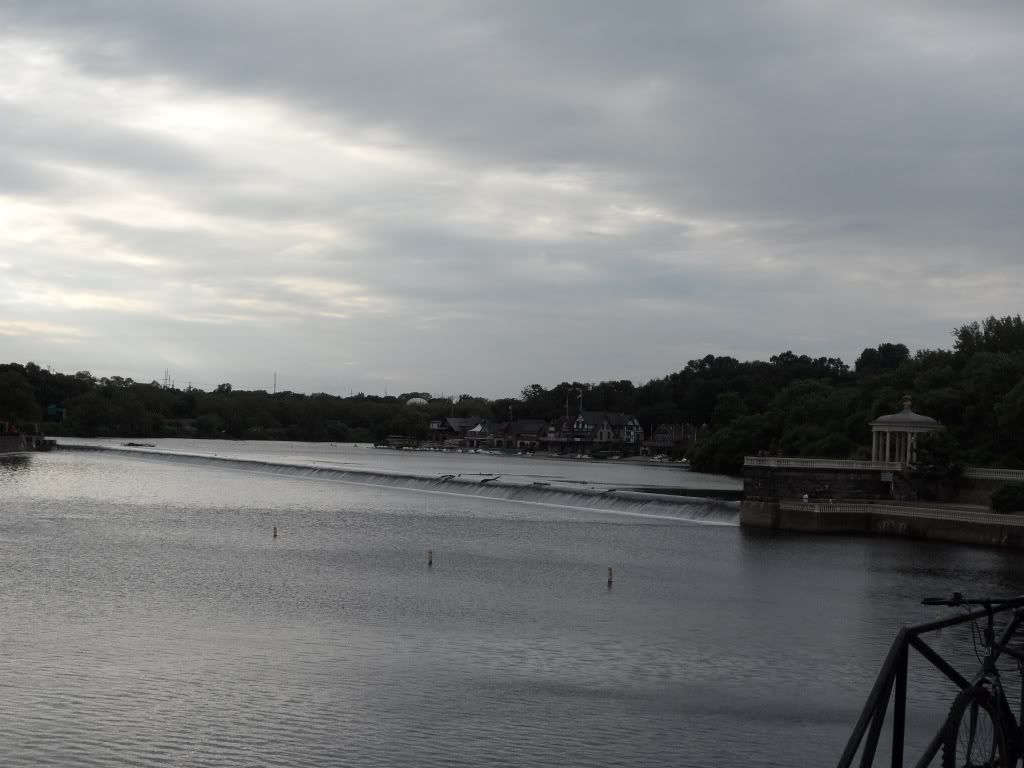 Along Schuylkill River Trail
Near the waterworks was a familiar figure…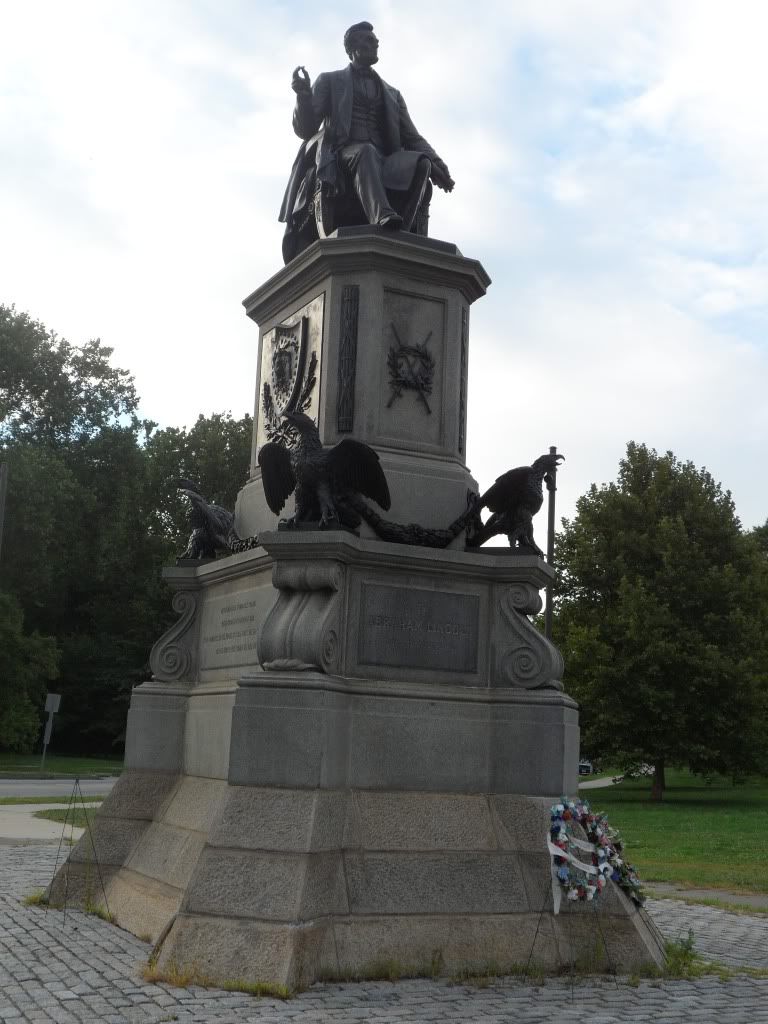 Abraham Lincoln Statue
Although not nearly as large as its Washington counterpart, but just as iconic.
On the way back, we also saw a statue of Joan of Arc…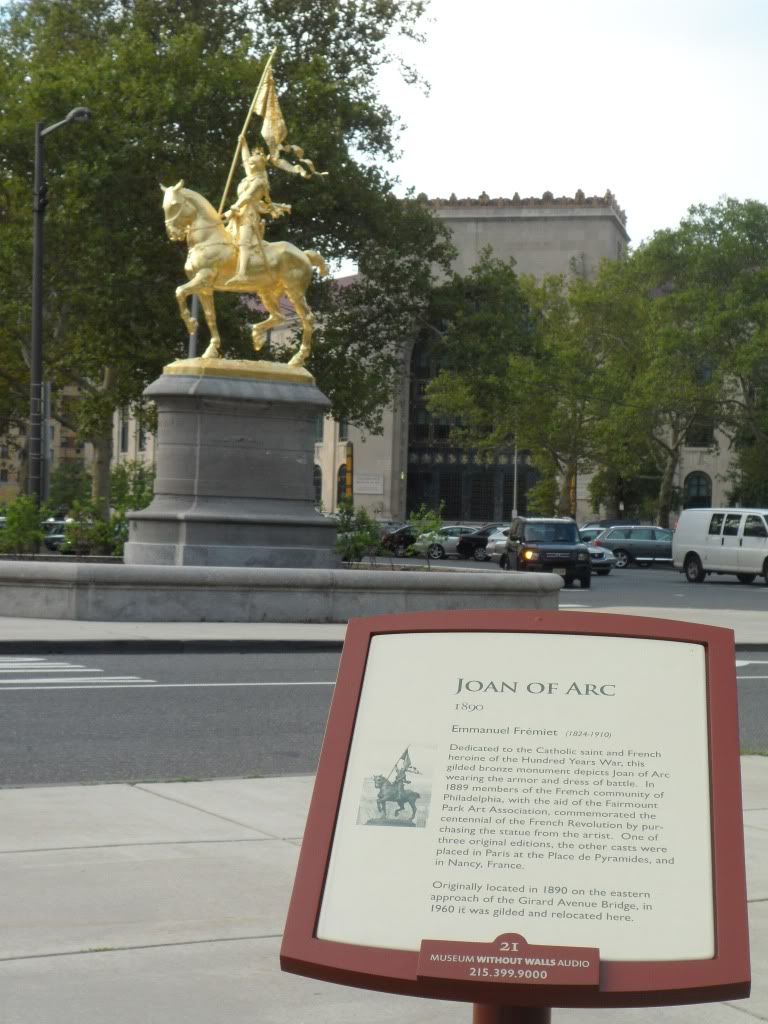 Statue of Joan of Arc
as well as the St. Paul and St. Peter Church…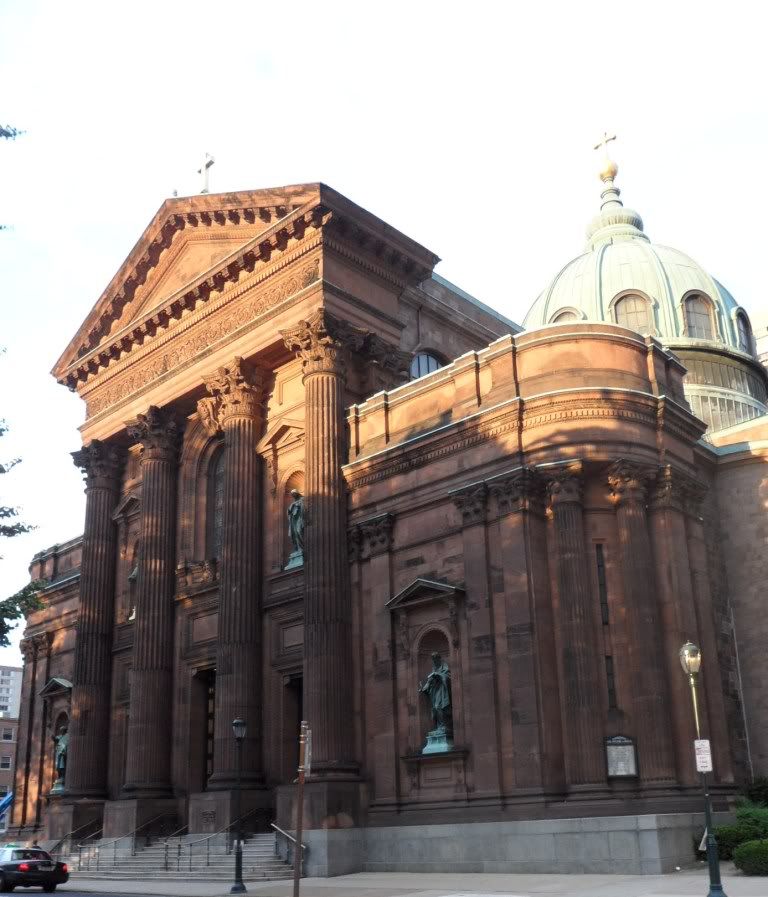 St. Paul and St. Peter Church
We also caught another view of the City Hall as well as the Independence Hall which we intend to visit the next day…

Another view of the City Hall

Independence Hall
A wonderful sunset drew the day to a close as we ended our dinner at Elvez, a mexican modern restaurant…

Sunset Philadelphia USA

Elvez – Mexican Modern Restaurant
To our surprise, the restaurant was fully packed for dinner and we were advised to return an hour later. We didnt make a booking because we didnt know if our hunger would over come us. Still, we saved the space in our tummies and returned to Elvez at about 8:30pm. It was still very crowded but the friendly staff gave us a cosy table for 2…
There are several famous foods at Elvez and we tried the 2 Nachos, namely Macho Nachos as well as Nachos with Guacamole…

Macho Nachos
Macho Nachos has got to be the best Nachos we've ever tasted. All the ingredients used were fresh and the flavours bursts in your mouth literally as you enter for the first bite. Hints of lime, mighty cheese, a little bit of spice,olives,fresh tomatoes and the meat all blended together to give that WOW taste…you've got to try it if you're there!
Next, we also tried the famous original Elvez Guacamole Nachos…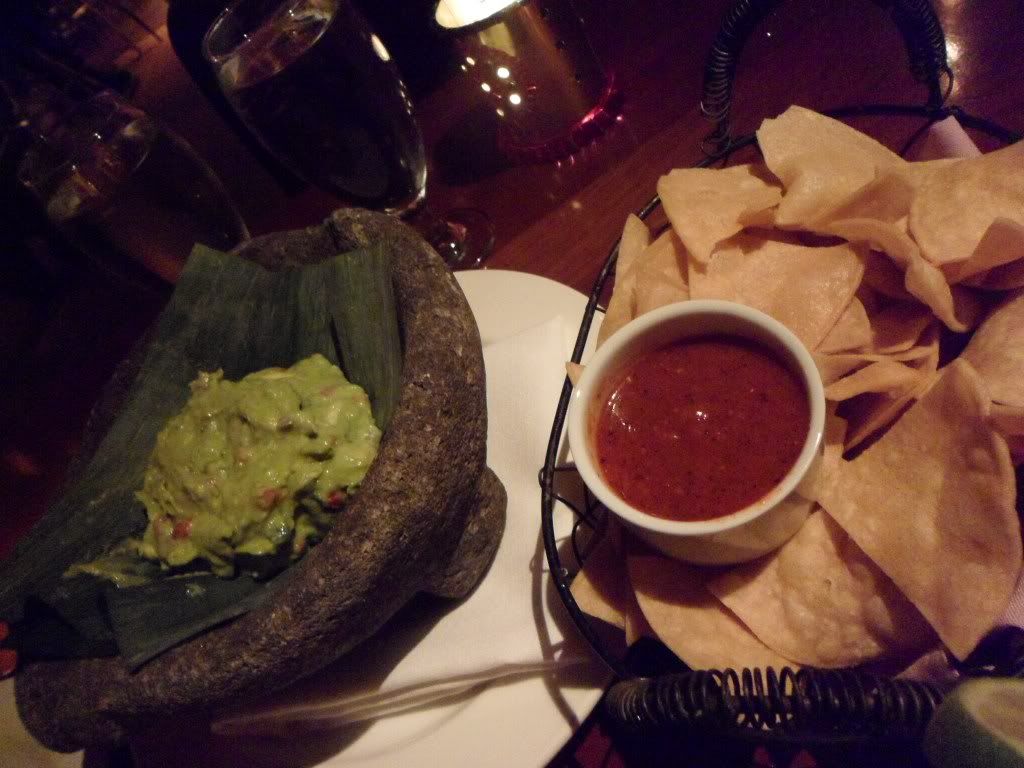 Original Elvez Guacamole Nachos
Again, the ingredients were fresh and the portions were huge. The taste of the guacamole didnt disappoint and went interestingly well with the Nachos. Another favourite here…
We accompanied our dinner with a couple of drinks…

Some cocktail

Sangria
In our next post, we will give the details of the heritage trails (independence Hall, liberty bell, betsy ross house)
If you like our content, do click below to "Like" us on Facebook Today!

Related posts: