After taking an hour ride from Amsterdam to Utrecht, we arrived at the Utrecht Central Station. Here, we went straight for our familiar breakfast and coffee at Albert Heijn!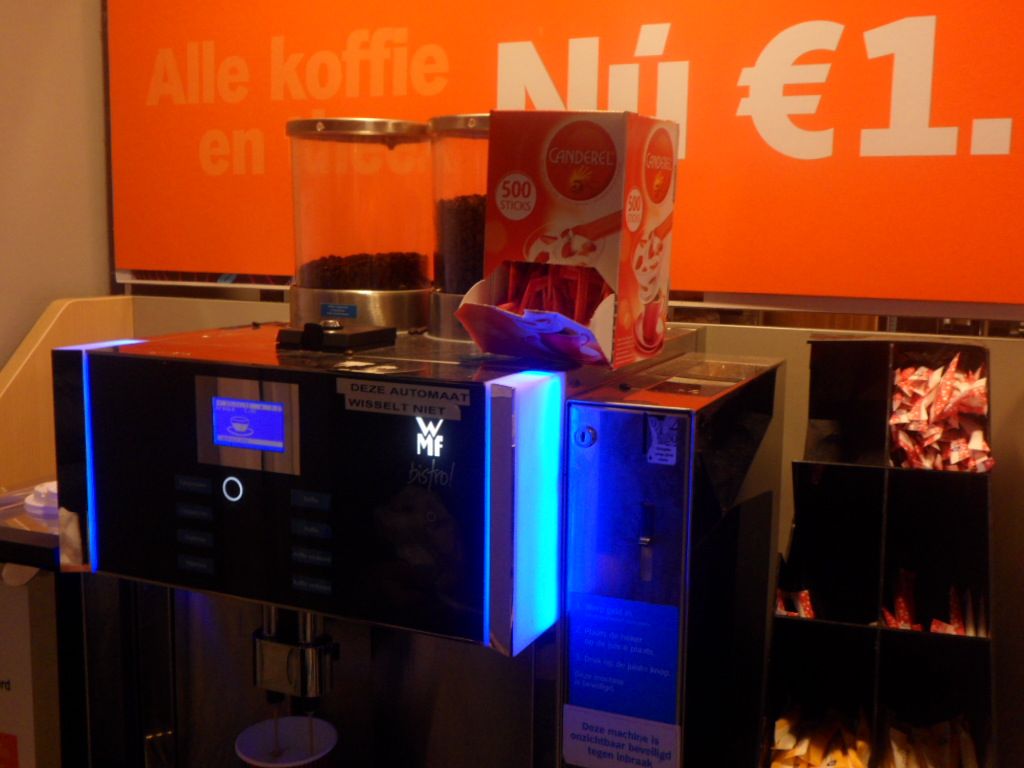 $1euro coffee from Albert Heijn's coffee machine
Hoog Catharijne is a huge and mazy shopping mall that is just next to the Utrecht Central Station. Here we had our breakfast as we watched the morning crowd rush by. We then headed outdoors towards our first destination Domkerk.

Town Square Utrecht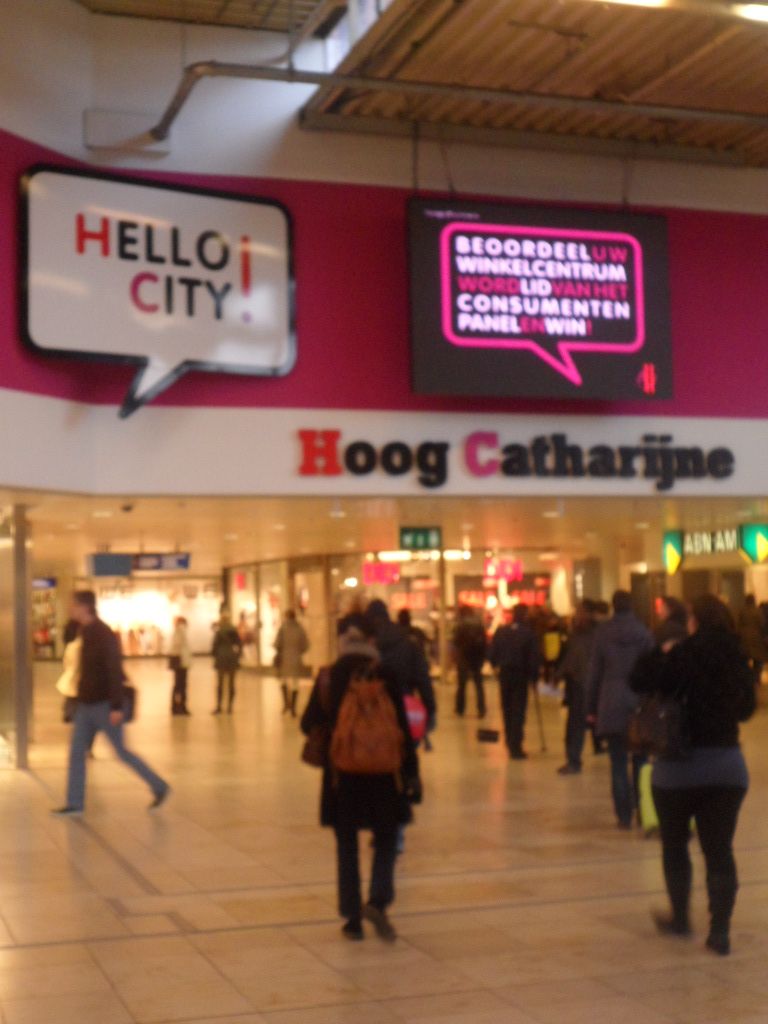 Hoog Catharijne next to Utrecht Central Station
As we headed outdoors, we noticed that the traffic light was somewhat different. Can you notice it in this video?
Yes! The red and green man of the traffic light are actually Miffy! So cute! You would have known by now that Utrecht is the home town of Dick Bruna who created Miffy – affectionately known to the locals as Nijntje.
Not long after, the skies started to turn grey. But in the midst of the storm, we can still see the rainbow!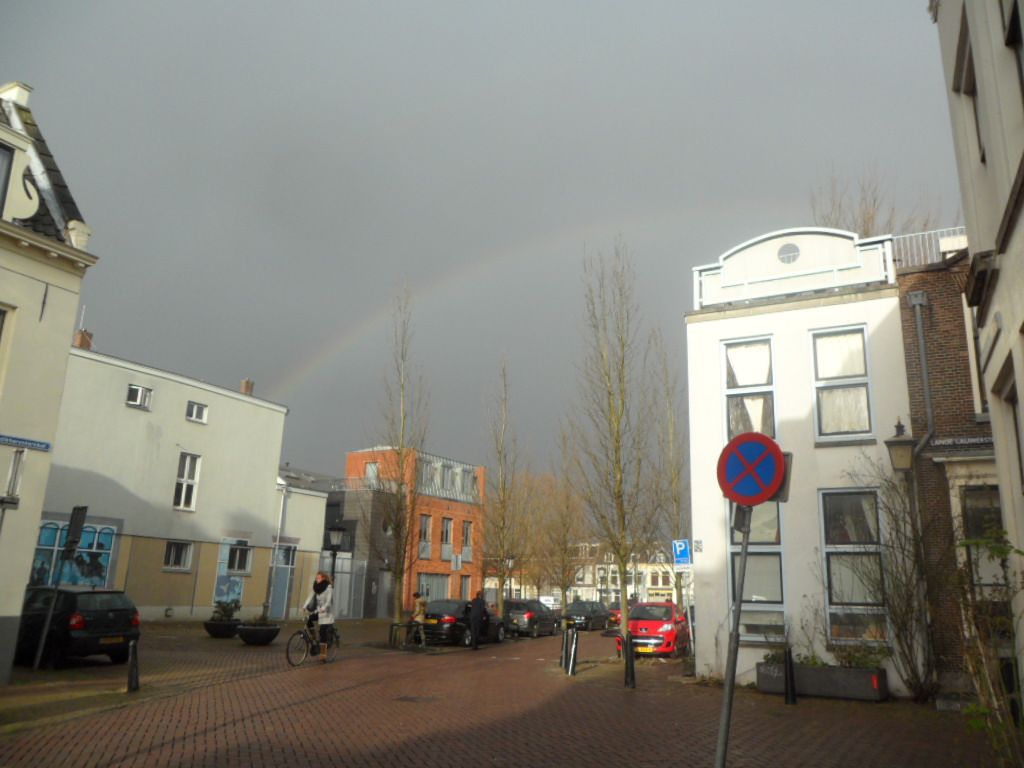 Rainbow in Utrecht
While we were trying to find the Domkerk, we came upon this structure…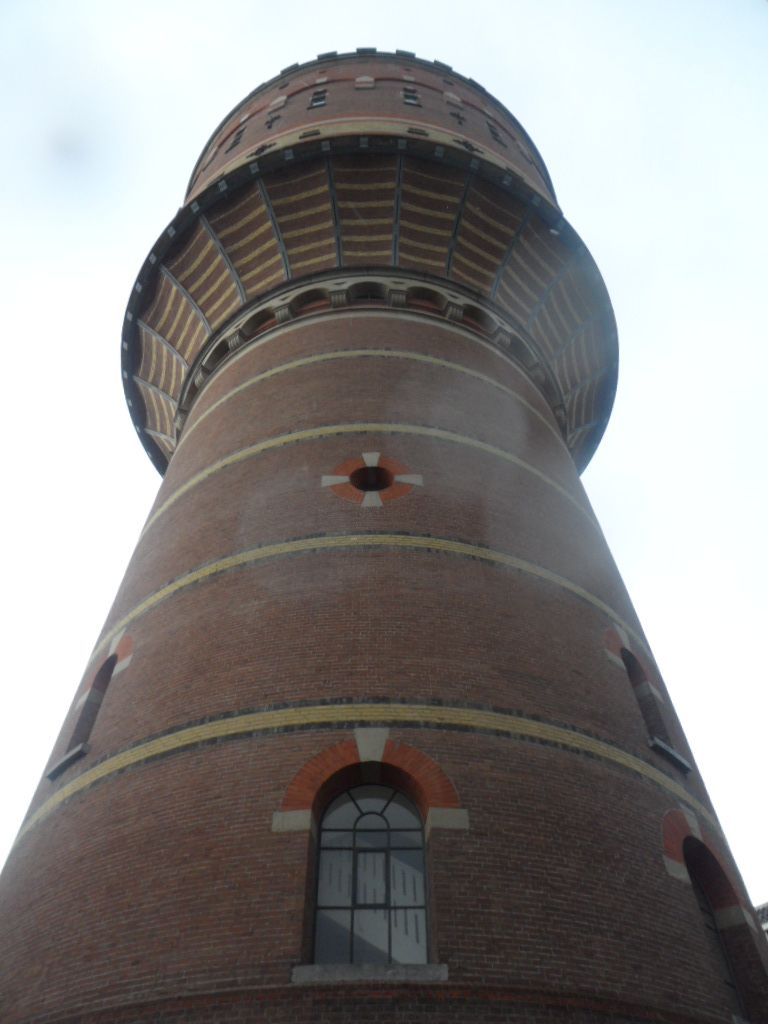 Water Museum in Utrecht
The structure actually looked like a watch tower of sorts to us. However, it turned out that the tower is actually a water museum. However, it has since ceased operation. After taking some shots, we left in search of Domkerk. Along the way, we were suddenly hit by this…
A hail storm out of nowhere! We were carrying our umbrella in the light drizzle when it hit us, making loud thumping noise as it hit our umbrella. So we went to the side to seek shelter and took a video of the hail. Have you been hit by a hail before? A light one such as this was ok, but a huge one may be very dangerous!
Domkerk and Domtoren Utrecht
Not long after that ordeal, we came upon the Domkerk!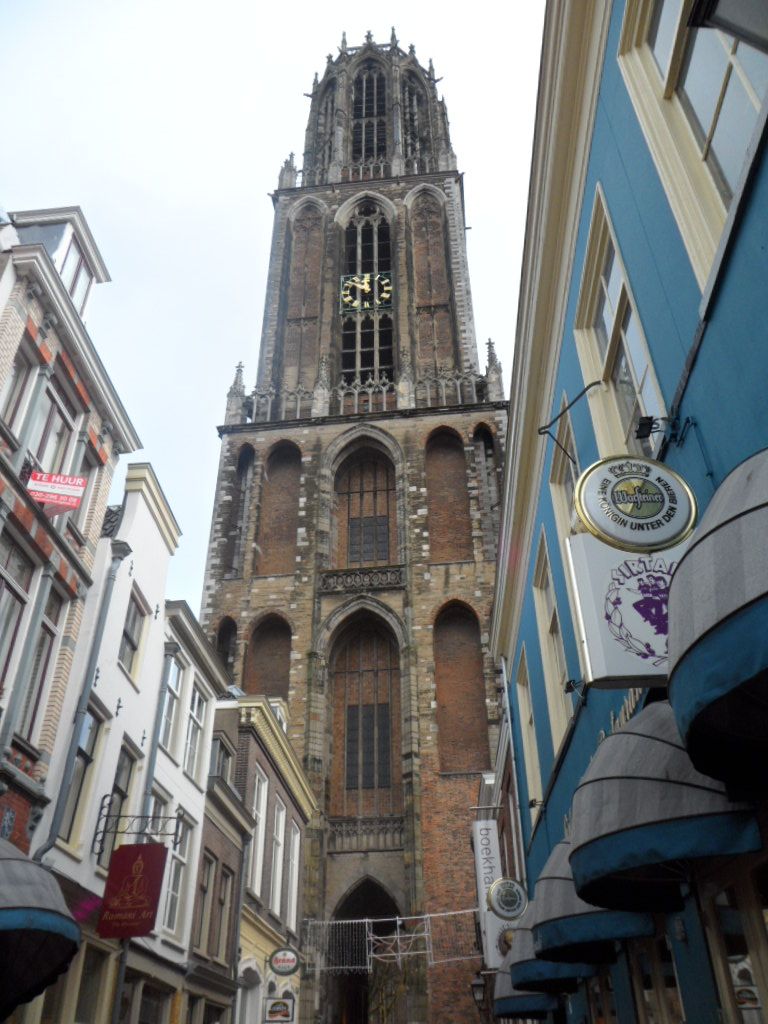 Domtoren Utrecht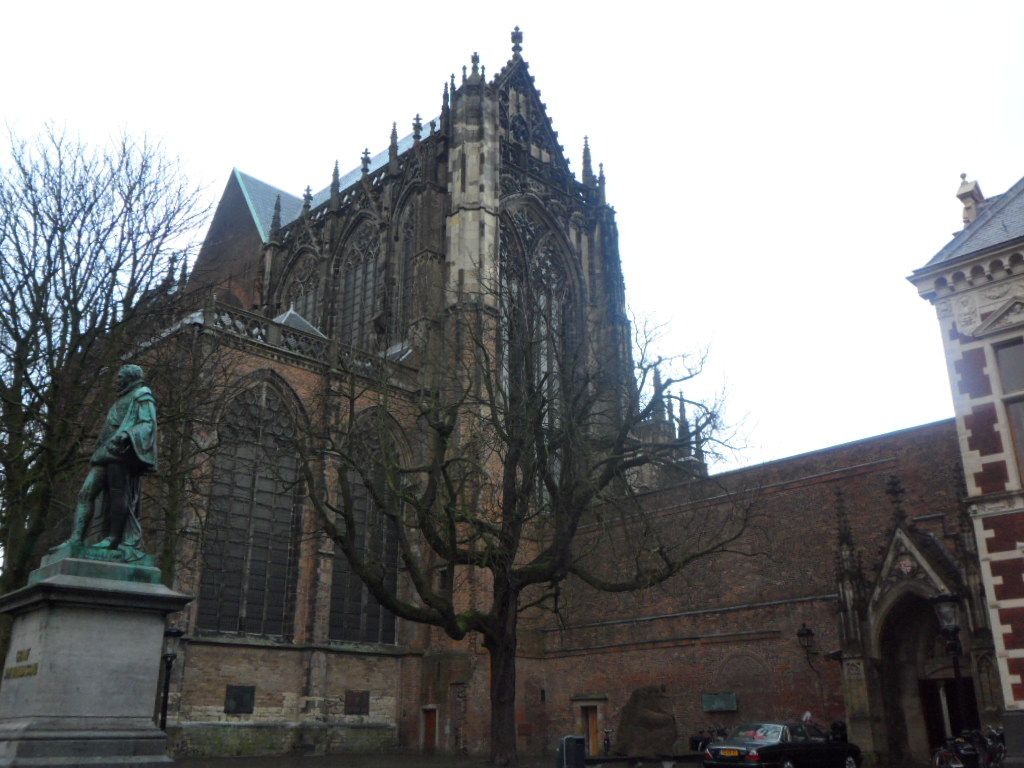 Domkerk Utrecht
Domkerk and Domtoren in Utrecht are famous landmarks in Utrecht. Domkerk is also known as St. Martin's Cathedral and was built in the 13th century.
After walking for another 20 minutes, we finally came upon Dick Bruna Huis! Well, the reason why we came to Utrecht in the first place was because of Miffy! There was a newspaper report that covered all the famous rabbits as it was the year of the rabbits in the chinese calendar. One of these famous rabbits was of course Miffy. We sort of stared at the newspaper cutting each morning during breakfast and we took it upon ourselves to visit. And here we are!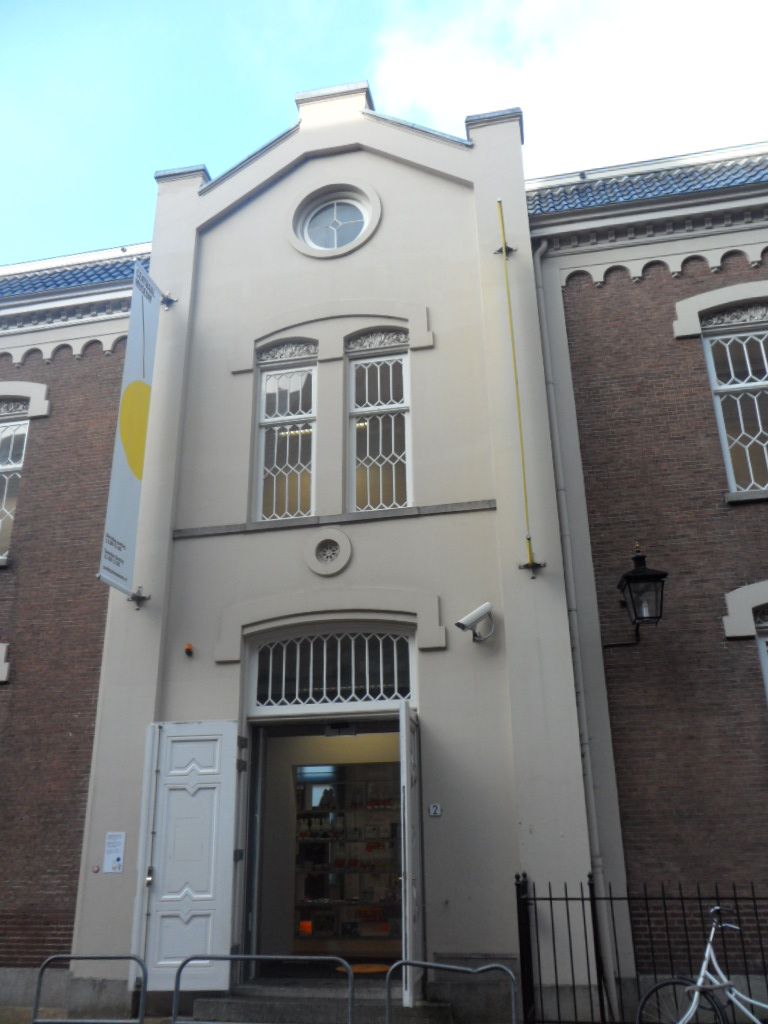 Entrance to Dick Bruna Huis
Centraal Museum Utrecht
The price of entry ticket to Dick Bruna House was inclusive of entry to the Centraal Museum in Utrecht as well. Here we chanced upon famous designs such as this rag chair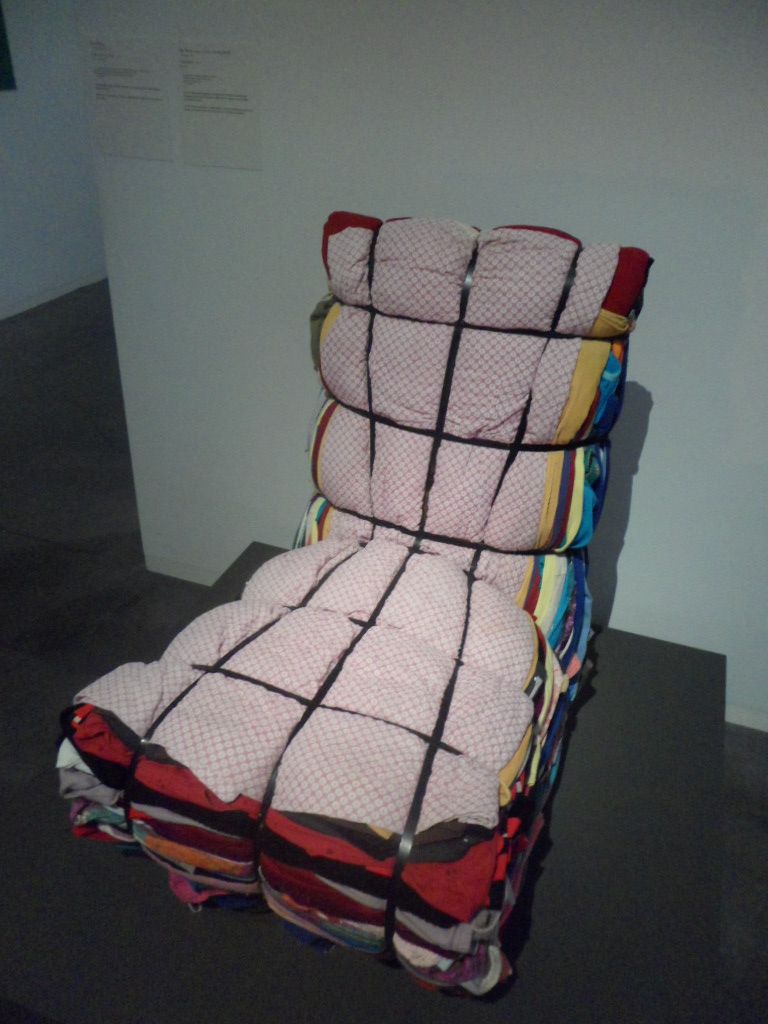 Ragchair at the Utrecht Central Museum
as well as designs from Riet Veld who inspired Dick Bruna in his work.

Riet Veld Room @ Centraal Museum Utrecht
The museum was actually quite interesting with its different sections at different levels and it holds quite an extensive collection of artworks as well, given that it looks relatively small from the outside. Next we headed to Dick Bruna Huis!
Dick Bruna Huis Utrecht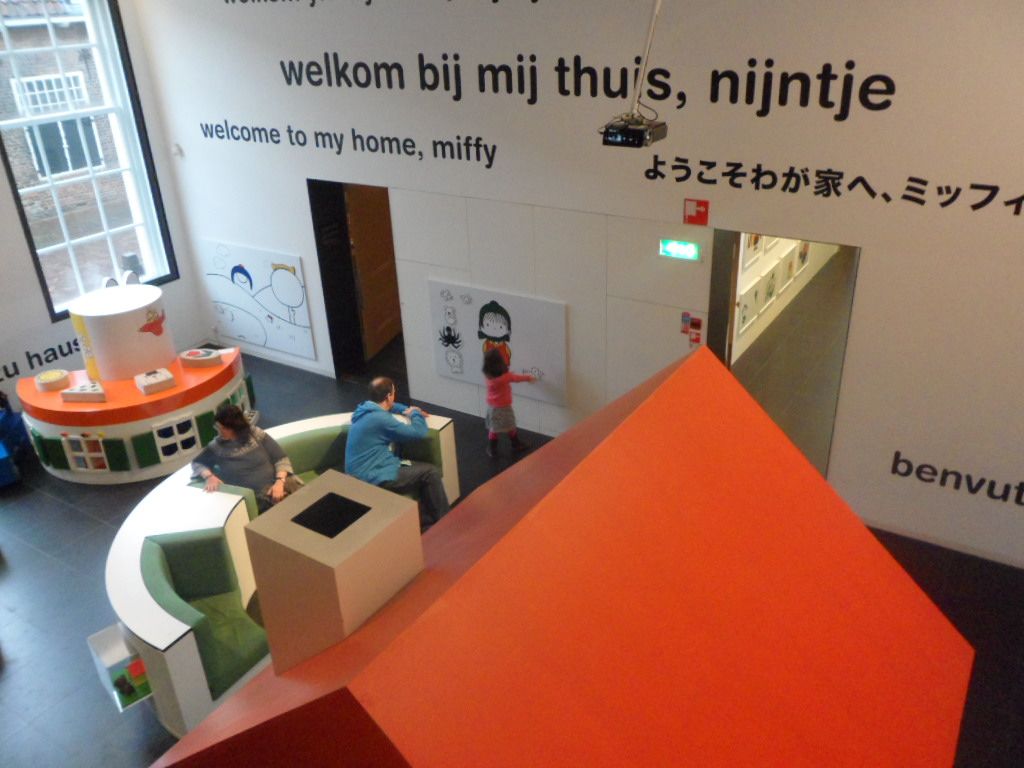 Play area inside Dick Bruna Huis
At the entrance of Dick Bruna Huis is the souvenir shop that has all kinds of Miffy stuff ranging from baby toys to soft toys, bibs to cutlery. Of course we did quite a bit of shopping ourselves there as well!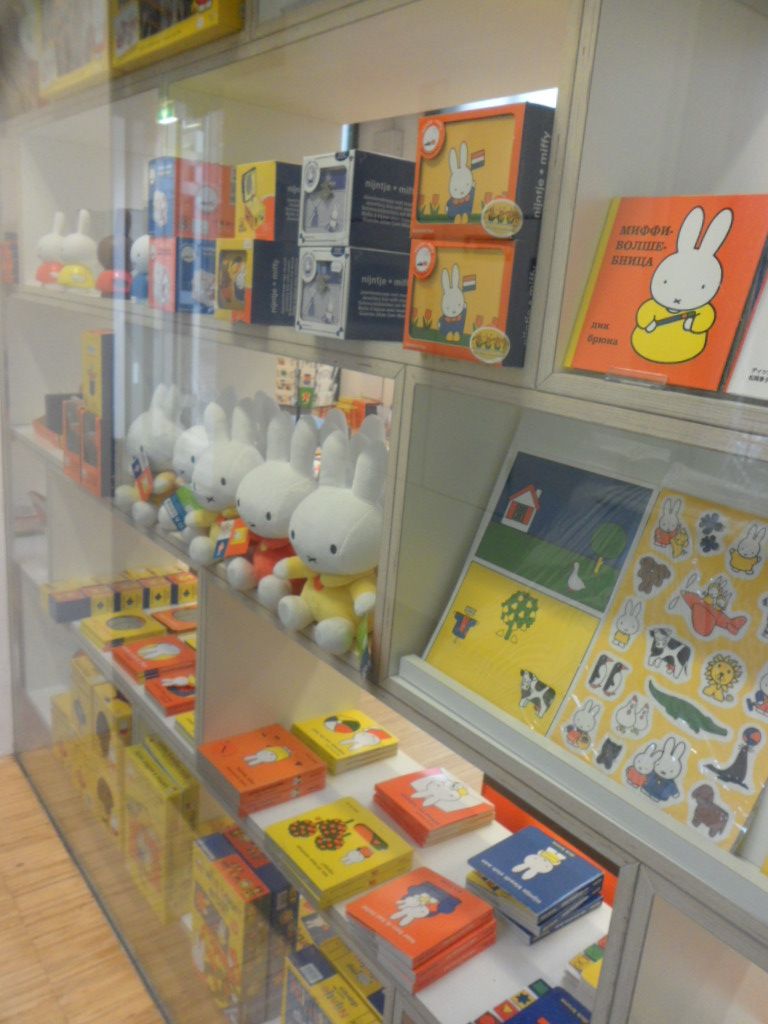 Souvenir Shop at Dick Bruna House
Before entering Dick Bruna House, you'll walk past this huge golden Miffy greeting you at the entrance!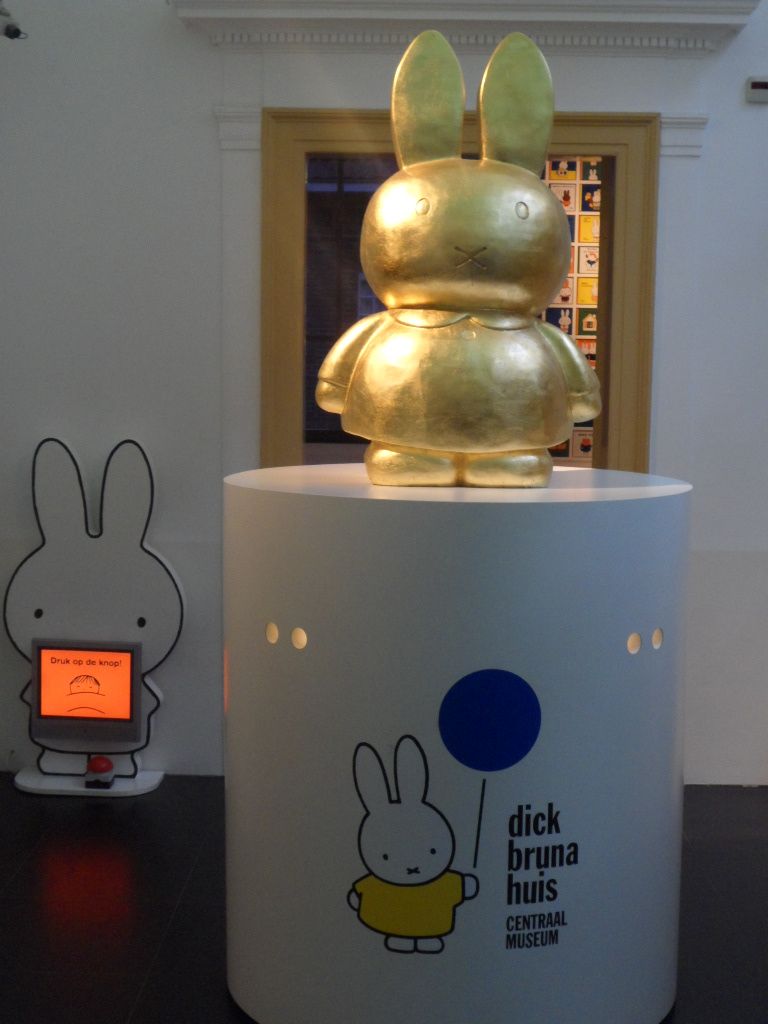 Fat Golden Miffy
Once you're in, you'll be first greeted with the room with all the Miffy books written in many different languages!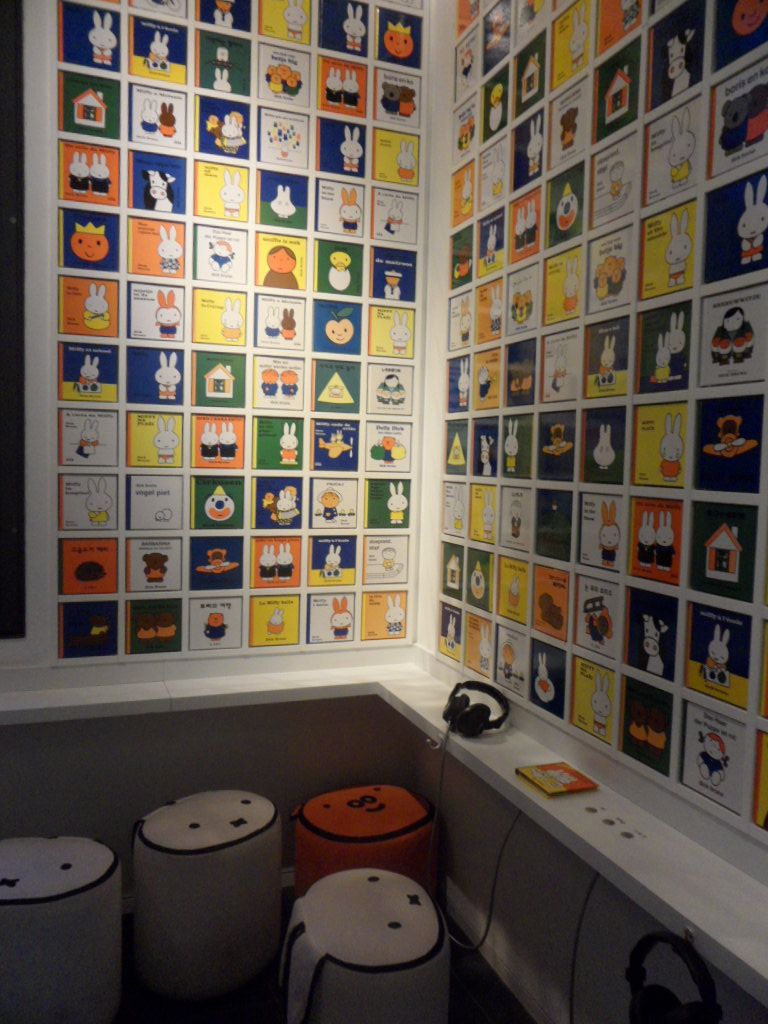 Miffy Square books in Dick Bruna House
Miffy in Fashion or Nijntje De Mode is a tribute by designers to Dick Bruna. These designers were inspired by the works of Dick Bruna and decided to come together to put up this display in recognition of his works…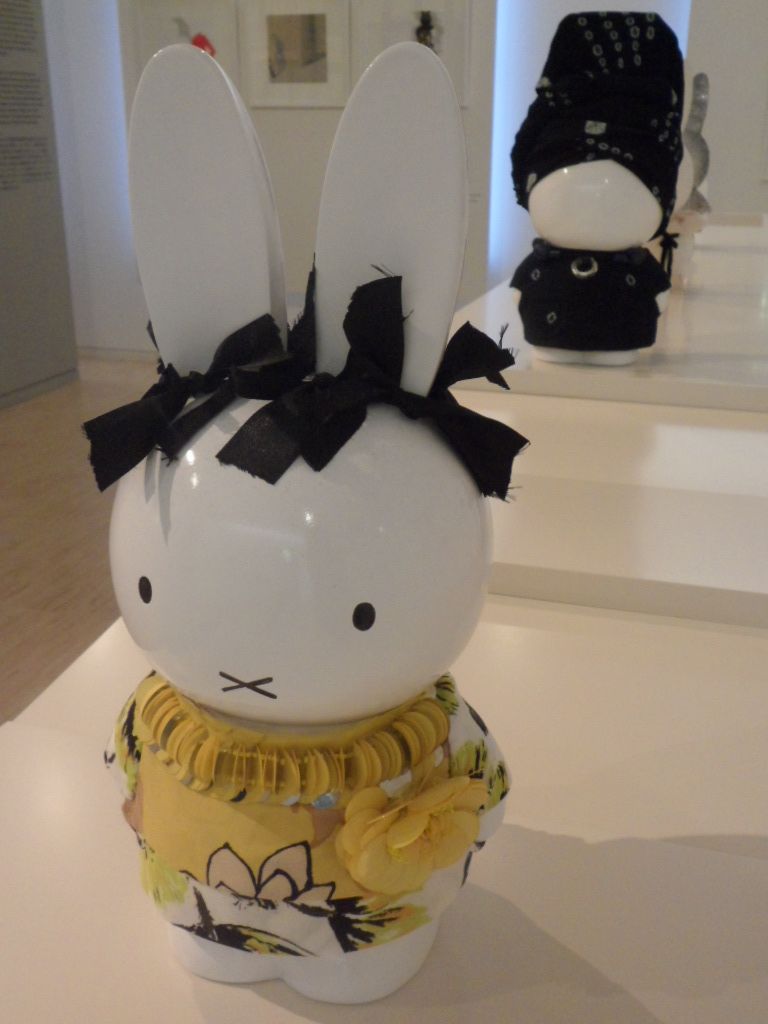 Miffy in Fashion @ Dick Bruna House (aka Nijntje De Mode Dick Bruna Huis)
On the way back, we stopped by this asian chow place at the Utrecht Central Station and had some of its noodles @ 9.80euro. Very expensive for Singapore standards!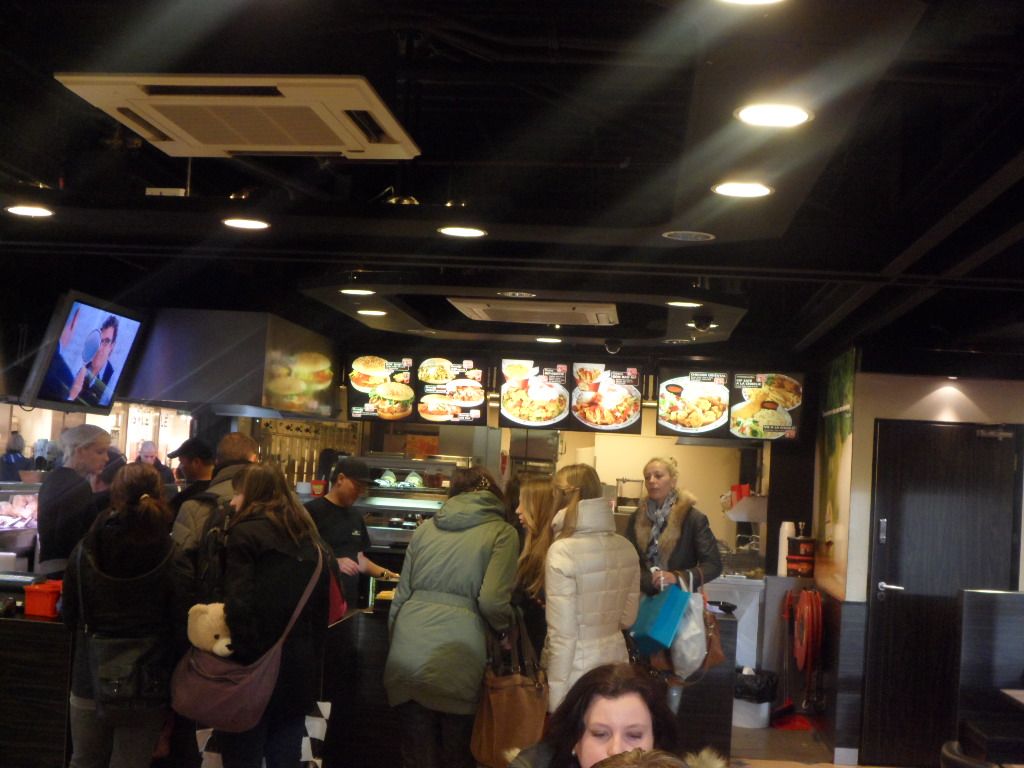 Asian restaurant @ Utrecht Central Station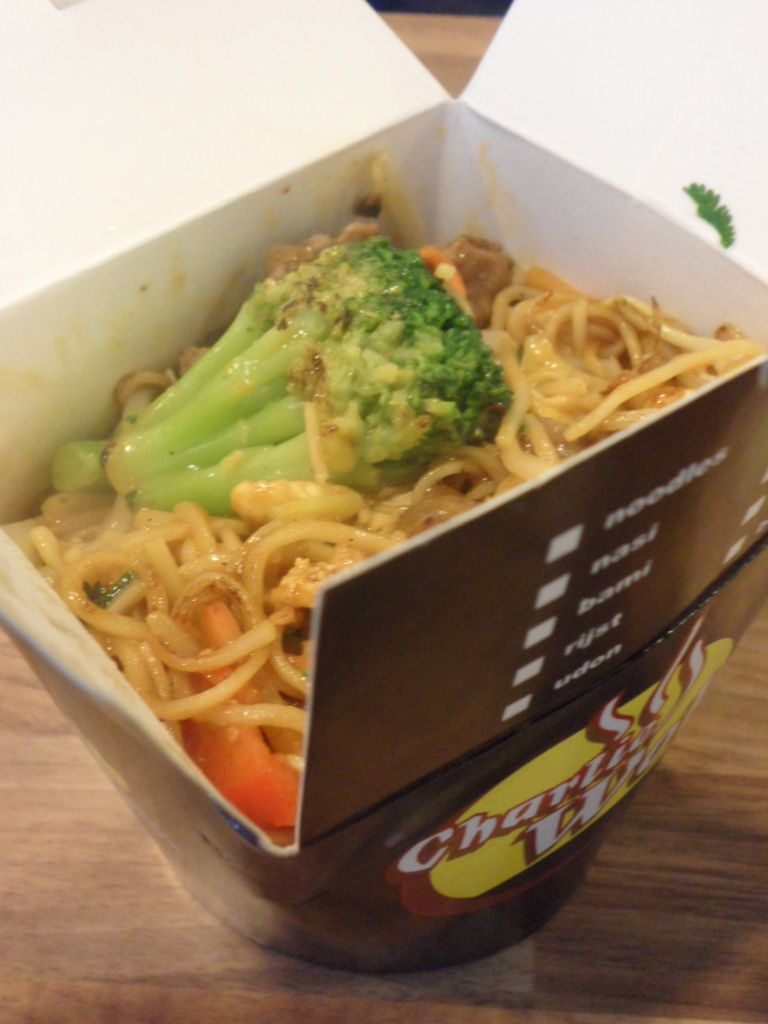 Noodles with beef & broccoli at 9.80euro
Conclusion
Utrecht was definitely worth a day visit. If the weather had been better, we would have enjoyed a beautiful stroll along the canals as well. Do not miss the Dick Bruna Huis for you Miffy out there!
Hotel Deals
For your convenience, we have arranged for the best hotel deals in Utrecht right here!
If you enjoyed our content, "Like" us on Facebook Today!

Related posts: