One of the best things to do in Singapore is simply to catch the sunrise at Mount Faber!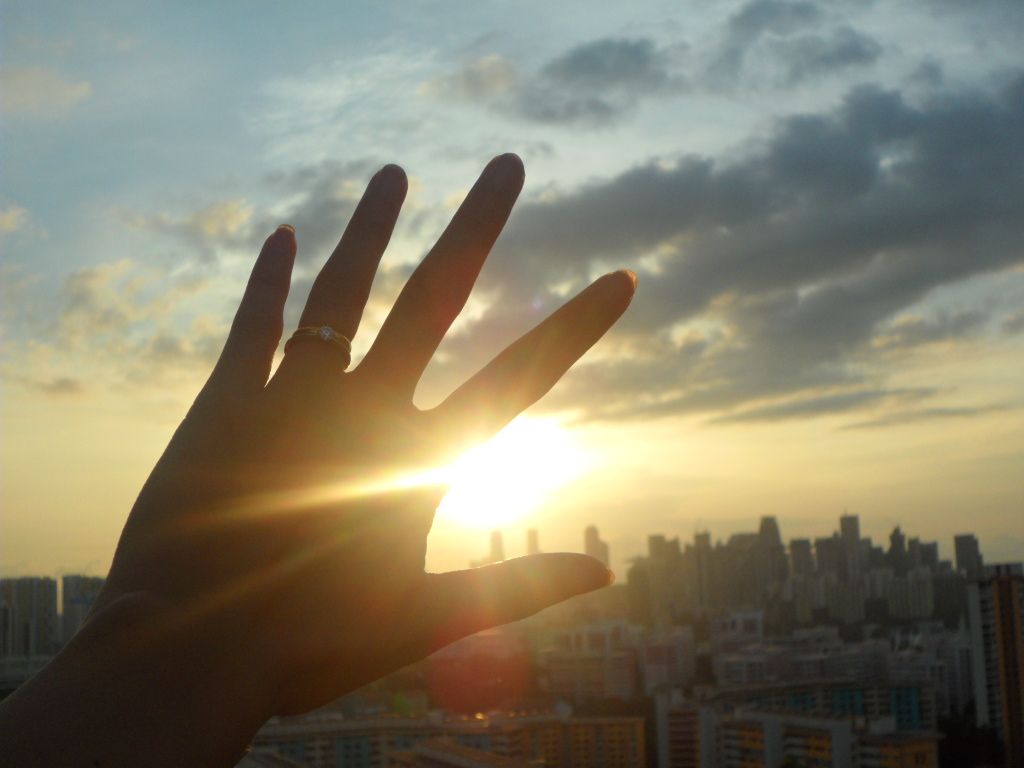 Artistic Shot of the Sunrise at Mount Faber
Well, Kate and I caught the sunrise at Mount Faber during our wedding anniversary this year to relive our courting days! Kate got up earlier this morning and prepared 爱心早餐 (breakfast made with love) for our little picnic at Mount Faber. We were there at about 6:30am (Sunrise in Singapore is usually about 7am) and found ourselves a nice spot with views over the city.

Zoomed in view of the Singapore City Skyline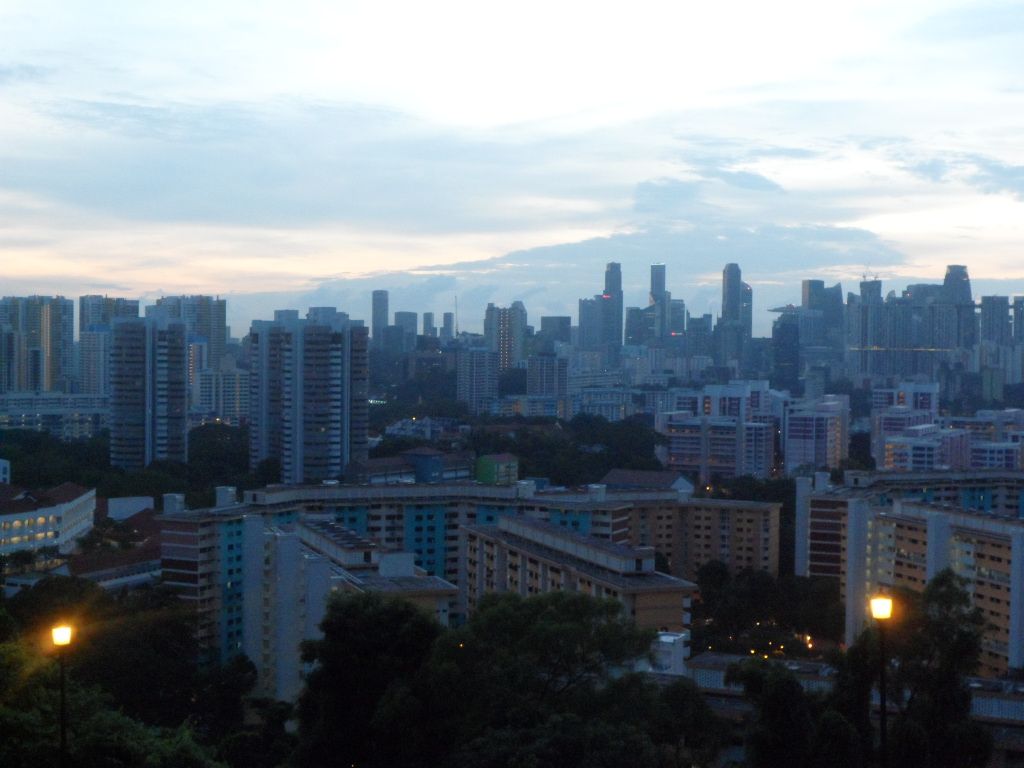 Wider view of the Singapore City Skyline
An older couple joined us to catch the sunrise. The sun was partially blocked by the clouds at first but soon the clouds moved away and revealed the sun , much like an egg yoke!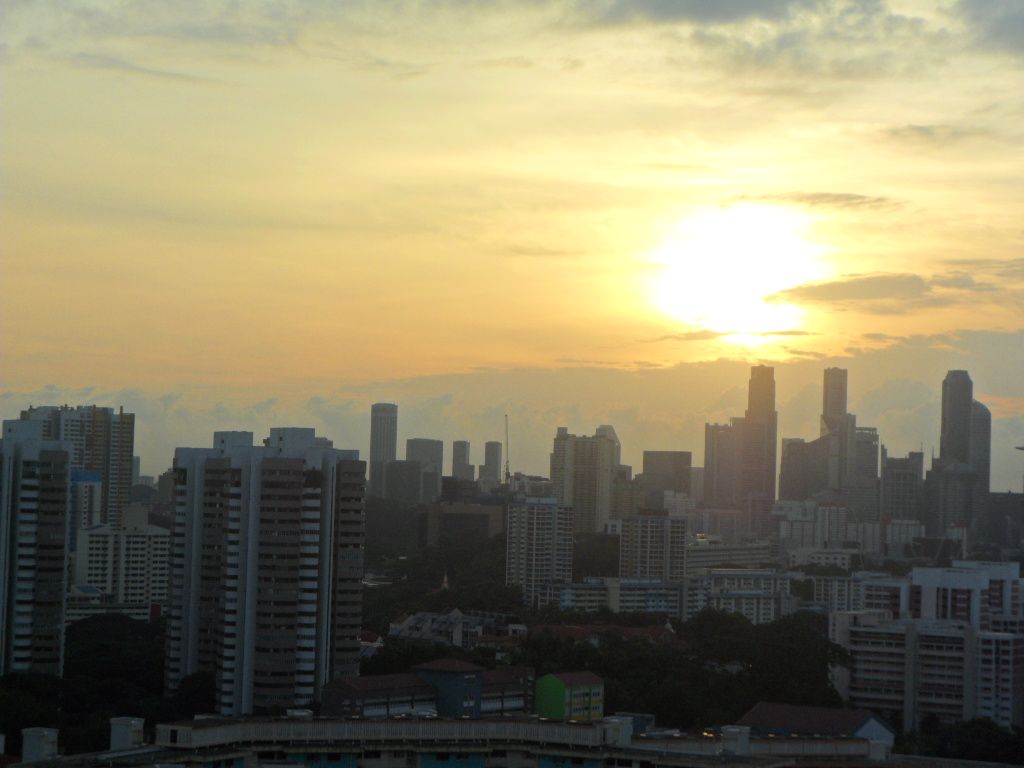 Sunrise of the City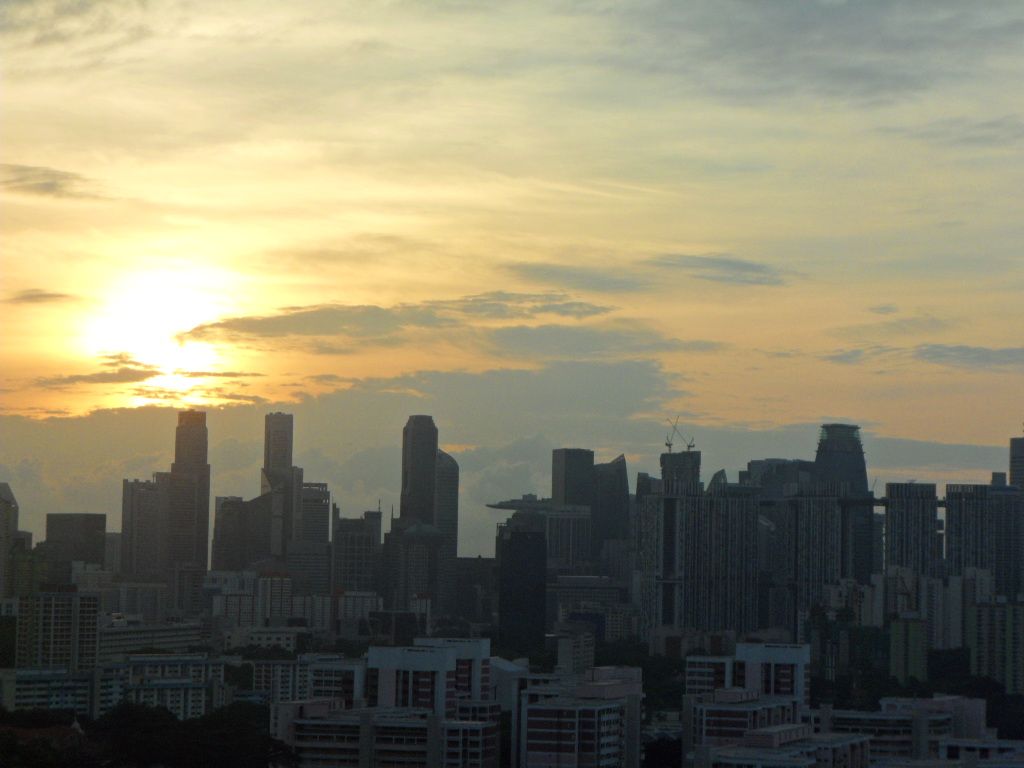 Sunrise of the City 2

Clearer view of the surroundings of Mount Faber
An element of luck comes into play when if you wish to catch a sunrise or sunset. Sometimes, the clouds can be so thick that you barely see the rays of the sun. Thankfully we were able to catch the sunrise today.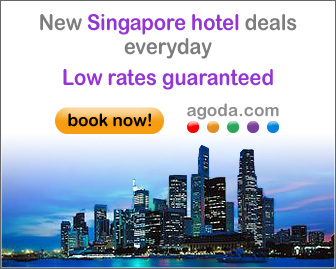 To get to the top of Mount Faber, there are 2 usual ways. First of which is to drive. This is preferred because this prevents the need for you to "scale" the hill and gives you flexibility on where you would like to catch the sunrise. The only catch is that there isnt really much parking up there. However, for sunrise, parking should be fine.
The other way is to take the mrt to Harbour Front MRT station and follow the directions from there by walking the rest of the way. This is a VERY TIRING walk. Do wear proper trekking/sports shoes if you do take this alternative.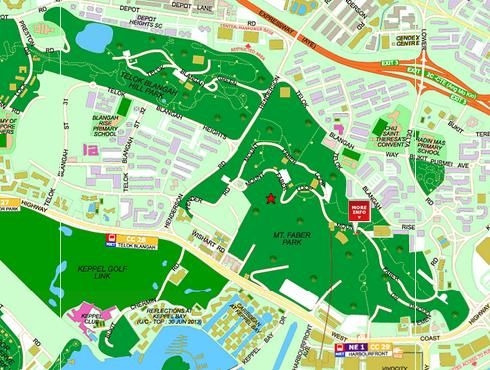 Map of Mount Faber Singapore
For your convenience, we have arranged for the best hotel deals in Singapore right here!
If you enjoyed our content, "Like" us on Facebook Today!

Remember to leave your comments for 2bearbear Singapore Travel Blog in our comments section below!
Related posts: