How can a trip to Taiwan be complete without a trip to Taipei and the renowned Taipei 101? On day 10 of our Taiwan trip, we decided to check out all the things to do in Taipei!
To ensure that we fully maximised the day, we set off from Audi Garden Business Hotel, early on at about 830am in the morning. From Taoyuan Train Station, we took a 40 mins ride (NT42) to Taipei Train Station and we had to contend with the morning crowd…
Things to do in Taipei Attractions – Xi Men Ding (西门町) Shopping District
After making our way past the crowd to the MRT station, we decided to head first to Xi Men Ding (aka 西门町), Taipei's premier (young people's) shopping district! Attractions at Xi Men Ding includes the Red House (known for the North Square Markets as well as the Riverside Live House), the Xi Men Pedestrian Shopping Area, Tian Hou Gong as well as many eateries that caters to the young and young at heart (hey, that's us!)
After hanging around in the Xi Men area, we decided to head to the next big attraction in Taipei – The Chiang Kai Shek Memorial Hall!
Things to do in Taipei Attractions – Chiang Kai‑shek Memorial Hall
By now, you would have realised that the entire Taipei can actually be covered via the MRT! Which is really convenient (and cheap) for tourists! Remember to get your Easy Card so as to have discounts on your travels!
At first, we did not really want to head to the Chiang Kai Shek Memorial Hall (中正紀念堂) as it was probably just a memorial hall with artifacts of CKS. But we were so wrong! It was a whole area with a HUGE memorial hall which one has to ascend the steps of, much like that in the Rocky Movies…
But the feel of the Freedom Square around CKS Memorial Hall was unmistakable.
The National Theatre Hall and National Concert Hall by themselves are also picturesque locations. But what's really cool is that after we ascended the CKS Memorial Hall, there was a change of guard ceremony!
Not the usual change of guard ceremony where the guards just swap positions. But a SUPER LONG one with arms drills and all! It was so long that we did not even finish watching the entire changeover! Be there at 12pm sharp if you want to witness the change of guards at Chiang Kai Shek Memorial Hall!
Our next stop took us to the most famous attraction in Taipei – Taipei 101!
Things to do in Taipei Attractions – Taipei 101 (aka 臺北101 / 台北101)
A visit to Taipei is only complete if you have been to Taipei 101 (2nd tallest building in the World!)
But the age old question when visiting such sky scrapers is always…
"Is it more worth it to dine at Taipei 101 than to pay to ascend to the top?"
The answer?
Dine at the top of Taipei 101 in style of course! Why? The entry to the observation deck of Taipei 101 actually costs NT500. But to dine at the top of Taipei 101 costs only NT2000. Which means for NT1500 more (approximately $60 more), you'll get
– A seat by the window overlooking Taipei
– High class food including bird's nest, abalone and truffles (for only $60?!)
– Excellent service and ambience, no need to rush, wait in line or squeeze with the crowds
To allow you to make a better decision, here's what we ate at Ding Xian Restaurant at Level 86 of Taipei 101…
Having seen through the menu and the stuff we ate at Ding Xian, you'd probably think that it's worth it as well. There's also actually a slightly cheaper menu which doesn't sit you by the window. But that's ok because if you stay to about 3pm (slowly enjoying your food), most patrons would have left by then and you will be able to approach the window and take shots from there.
The other down side is that it faces the mountainous area and not the city area. Apparently, the city area is slightly more expensive as its at the VIP area. But there are other observatory restaurants at level 85 (The Best 85 – Diamond Tony's / Shinyeh Taiwanese Cuisine ),86 (Ding Xian 101) and 35 (Japanese Restaurant / Elly's Flower & Cafe) that you can choose from.
Also, there are cheaper alternatives at Shin Yeh and Diamond Tony's. So these are also options to the NT500 which requires you to wait in line to ascend Taipei 101. If you have visited other Observatory Restaurants, do share your experience with our readers in the comments section below!
After the sumptuous meal, we headed to Da An park for a stroll and a short session of feeding! Then, we proceeded to one of the best rated night markets in the whole of Taiwan – Shilin Night Market!
Things to do in Taipei Attractions – Shilin Night Market 士林夜市
The first thing that you will need to know when you visit Shilin Night Market is that IT IS LOCATED NEXT TO JIAN TAN TRAIN STATION not Shilin train station.
We were really glad that we finally got to visit Shilin Night Market and it does live up to its reputation have some great street foods and also for the fact that we finally got to eat the HUGE SQUID as well as taro ball dessert (at a very reasonable price!)
If you enjoyed our content, "Like" us on Facebook Today!

Remember to leave your comments for 2bearbear Singapore Travel Blog in our comments section below!
We hope that you have enjoyed our coverage of the things to do in Taipei as well as all the attractions that Taipei has to offer! This post concludes our series on the Taiwan trip and on day 11, we flew back comfortably on EVA air back to Singapore. Ah…

Snuggled comfortably onboard EVA from Taoyuan International Airport back to Singapore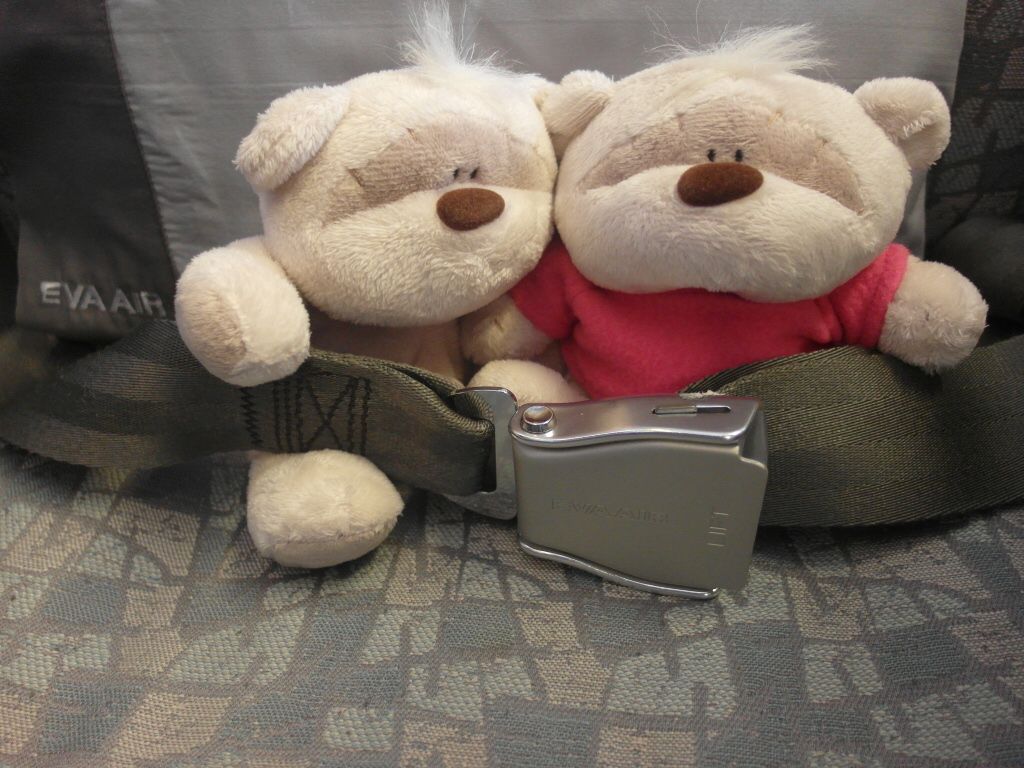 Remember to wear your seat belts!
You have just finished a post on our Taiwan Trip in 2014 which started here. Here is the full list of posts written about Taiwan Trip 2014…
Singapore to Tainan : Taiwan Trip Day 1
Things to do in Tainan Taiwan Trip Day 2
鹿早茶屋 Opposite 1967 Hotel Tainan
Things to do in Chiayi Taiwan Trip Day 3
Chiayi Attractions Taiwan Trip Day 4
Changhua Meatballs (彰化肉圓) : Which is the Best?
What to eat at Feng Jia Night Market (逢甲夜市)?
Changhua Taichung Taiwan Trip Day 5
Things to do in Taichung Taiwan Trip Day 6
Things to do in Miaoli Taiwan Trip Day 7
Kuo Tai Glass Park Zhunan Day Trip
Things to do in Taoyuan Taiwan Trip Day 8
Taoyuan Attractions Taiwan Trip Day 9
Things to do in Taipei Taiwan Trip Day 10
Related posts: