The USA has got to be our favourite country to visit! That is why we have specially dedicated one page to this awesome country! There are simply so many things to do and attractions in the USA! Tourists will be spoilt for choice because almost all genre of travelling interest can be found here!
History – Checked
Nature – Checked
Theme Parks – Checked
World Renowned Attractions – Checked
Food – Checked
Shopping – Checked
Things to do in USA – History
The USA has a very rich history ranging from the colonial days to civil war to world wars. For a glimpse into the past, why not take a step back in time with a visit to Colonial Williamsburg?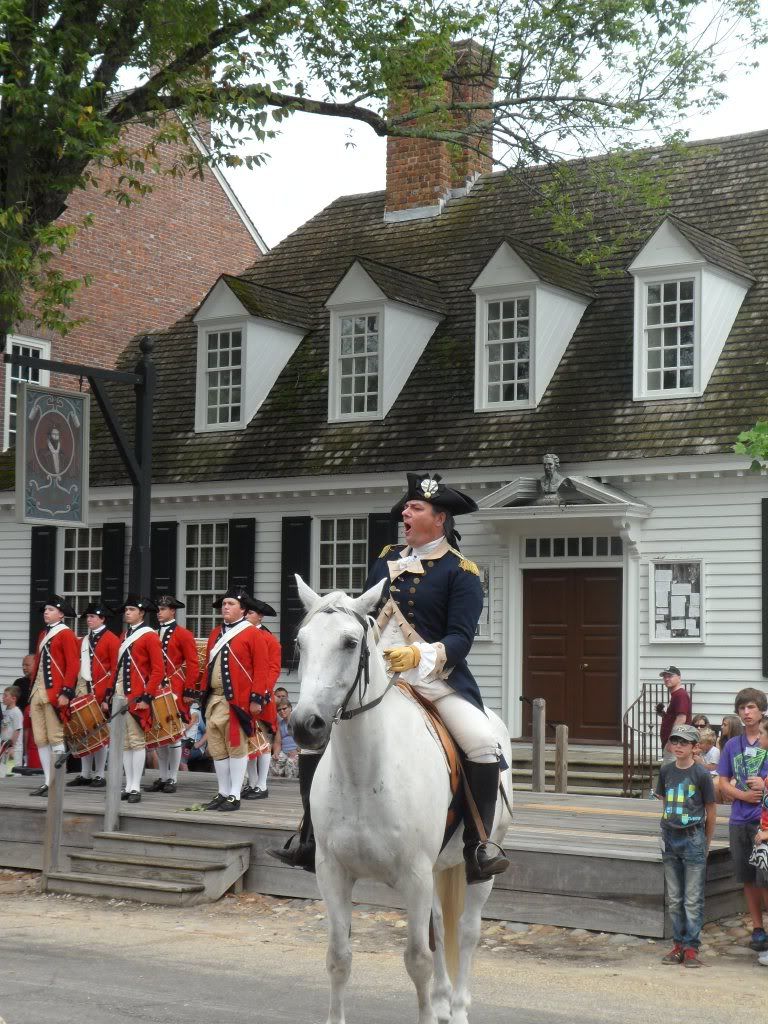 General George Washington @ Colonial Williamsburg
At Colonial Williamsburg, you can really immerse yourself in colonial times and experience the life and the struggles that the fore fathers of USA have gone through. Characters even dress and talk like those during colonial days!
Another city that is deep-rooted in the history of USA has got to be Philadelphia. Not only can you see famous monuments such as the Liberty Bell and Independence Hall, you can also enjoy a walk in the historic district where you can visit quaint architectures that are closely linked to the people's fight for freedom and democracy.

Independence Hall Philadelphia
If museums are your cup of tea, there are many FREE museums in Washington for you to enjoy! Nearby, you can also pop by to Arlington and visit the world famous Iwo Jima Memorial!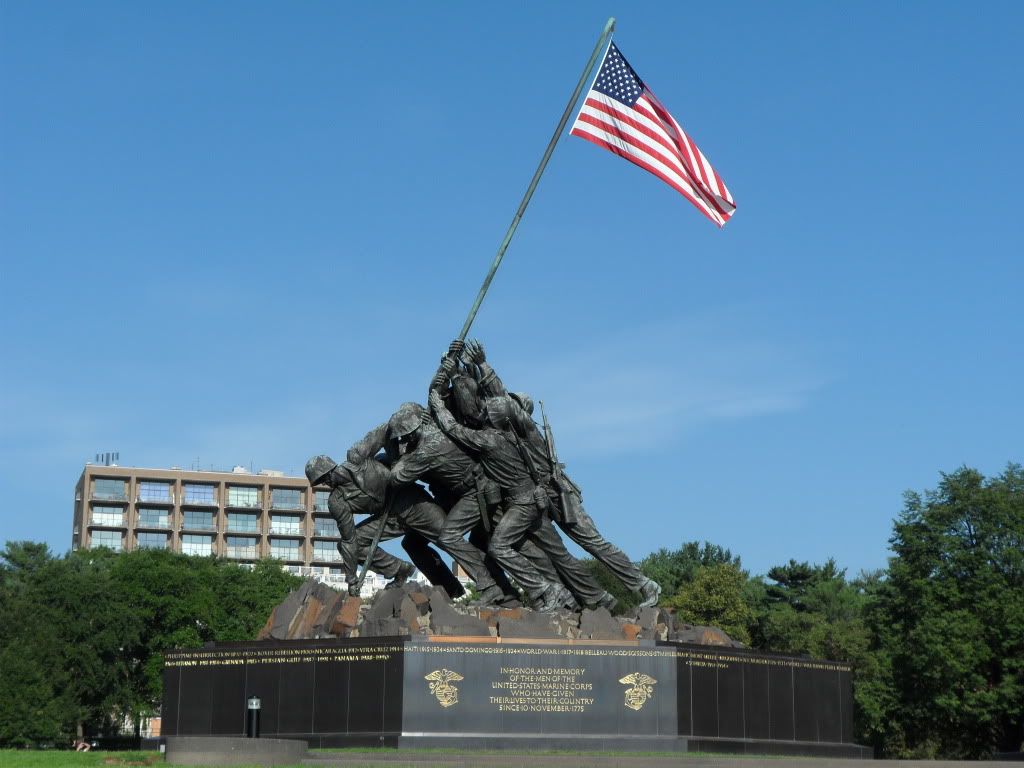 Marine Corps War Memorial aka Iwo Jima Memorial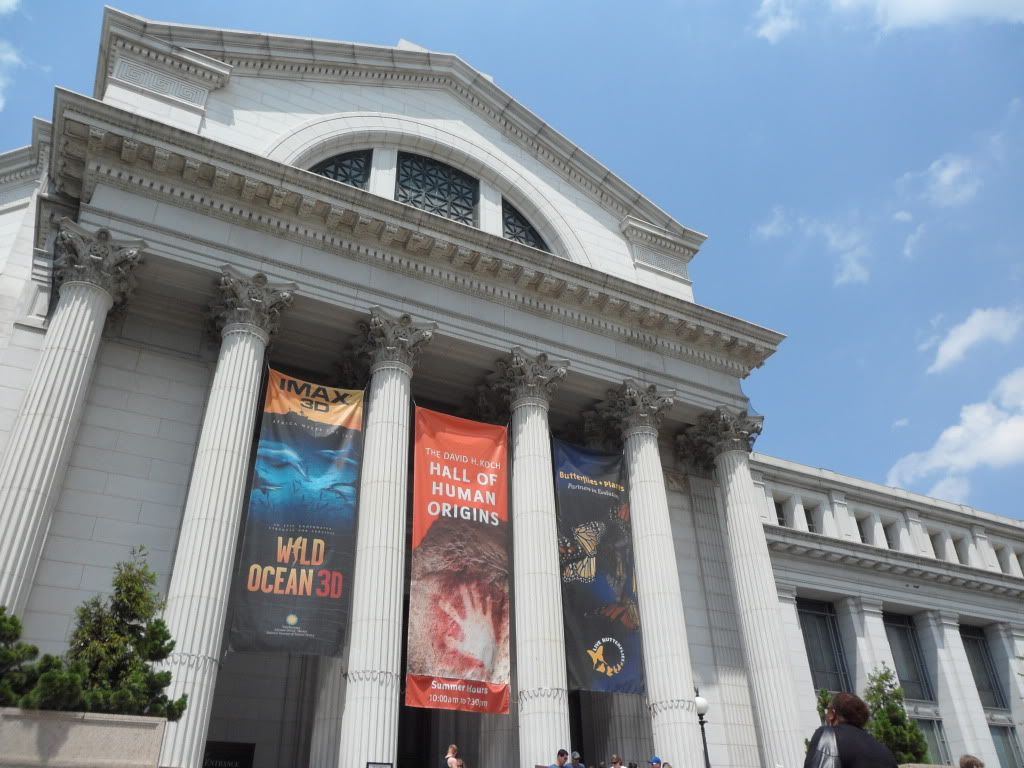 The National Museum of Natural History in Washington
The National Museum of Natural History is one of these free museums in Washington. Remember the movie "Night at the Museum"?
Things to do in USA – Nature
The USA is also home to many natural wonders. The Niagara Falls as well as the Grand Canyon are familiar names even to those who have not visited them…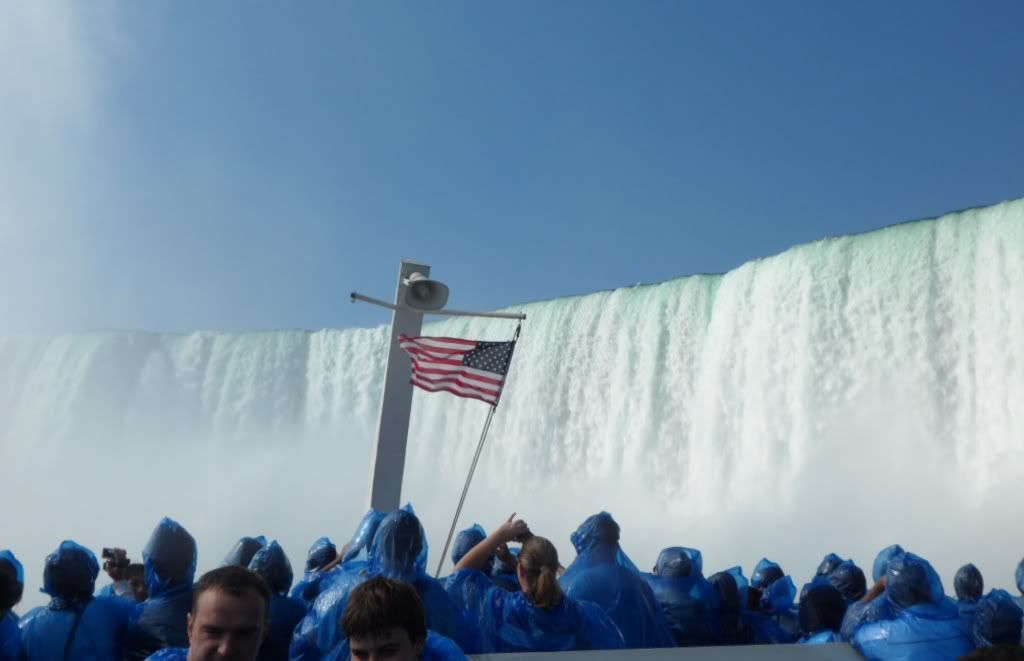 Niagara Falls USA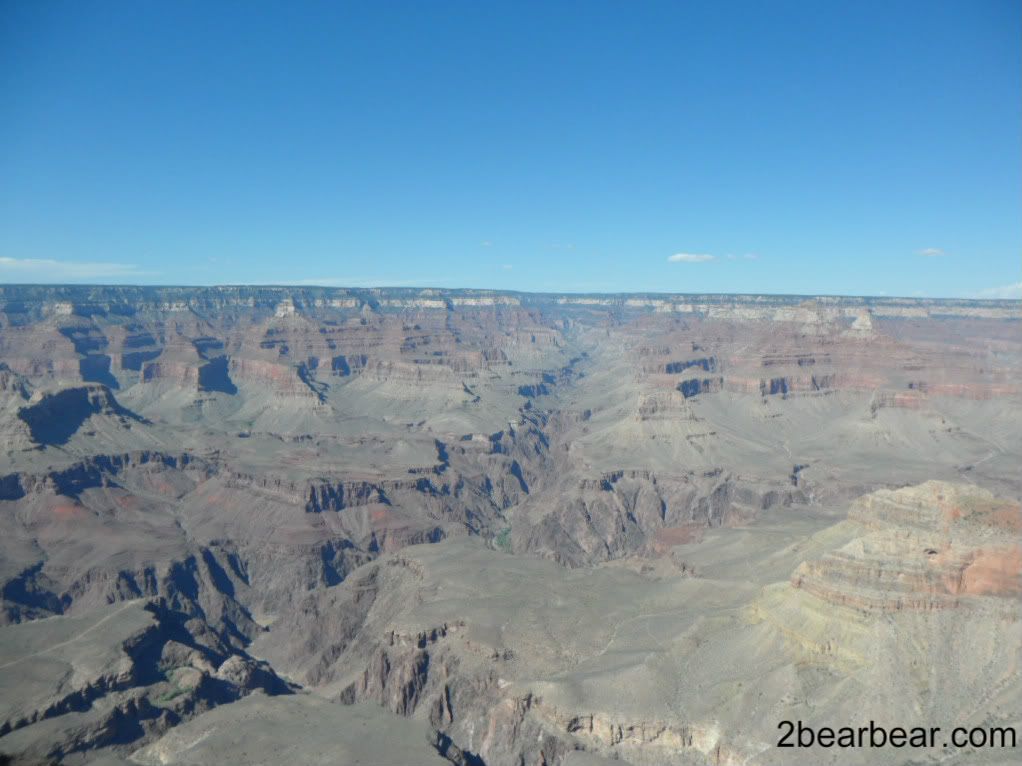 Grand Canyon – South Rim's Widest and Deepest
We stood in awe as we came face to face with these natural wonders. Close your eyes and experience these natural wonders when you're there the next time round!
Things to do in USA – Theme Parks
USA is home to some of the best theme parks in the world! You can enjoy the authentic Disneyland, Universal Studios, best extreme rides as well as the latest Harry Potter Themepark!
We visited Busch Gardens and we must say that it really is HUGE! There are all sorts of rides and performances that will keep everyone in the family entertained and wanting for more!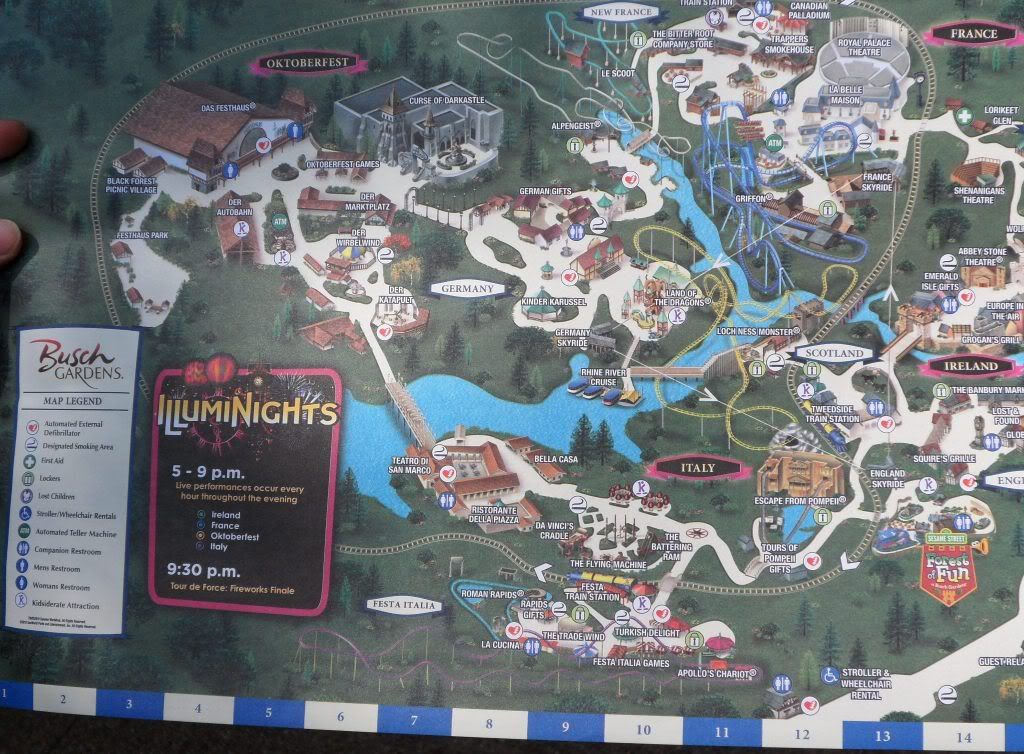 Map of Busch Gardens Williamsburg VA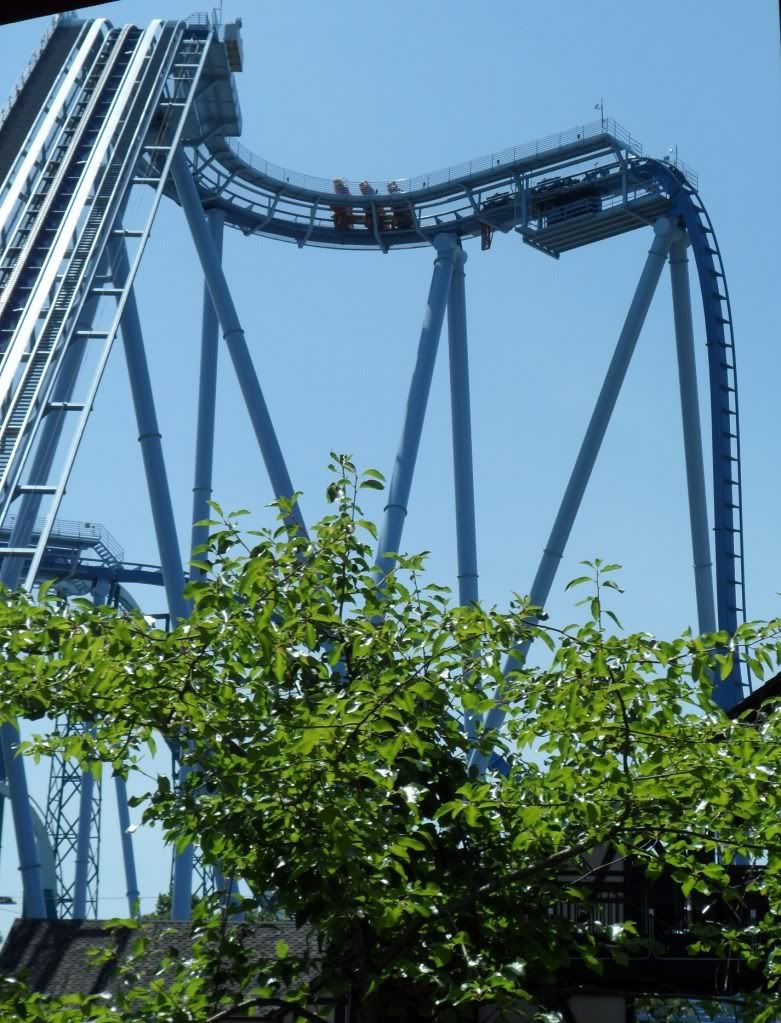 The Actual Griffon Roller Coaster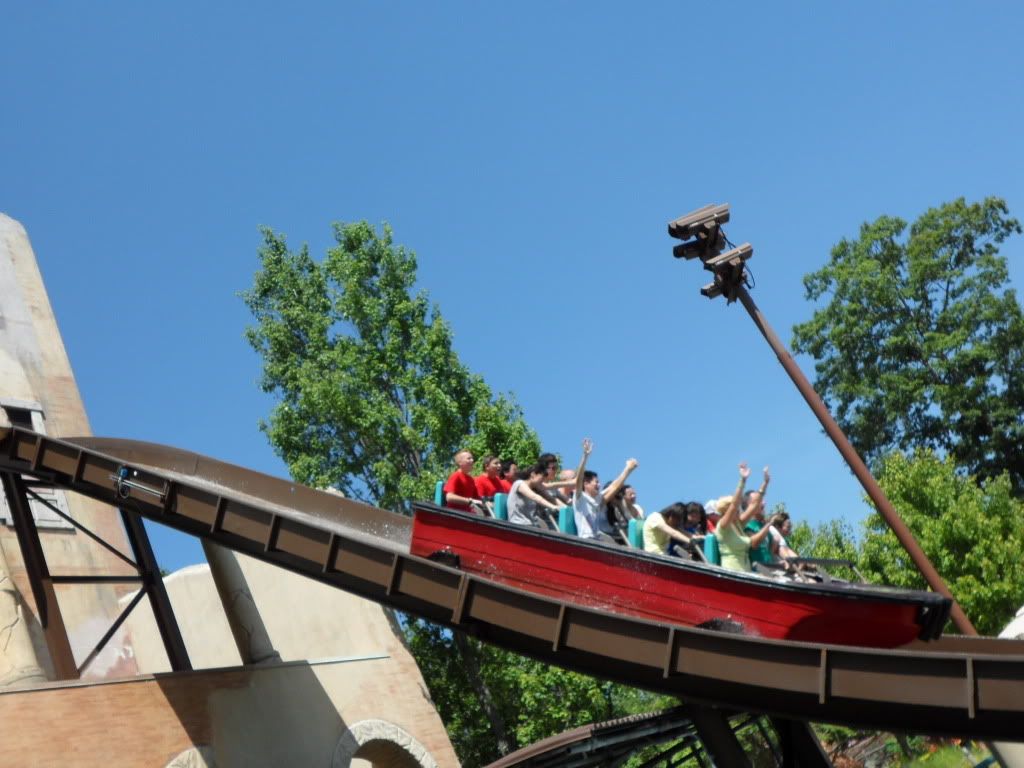 Dropping down from the Escape from Pompeii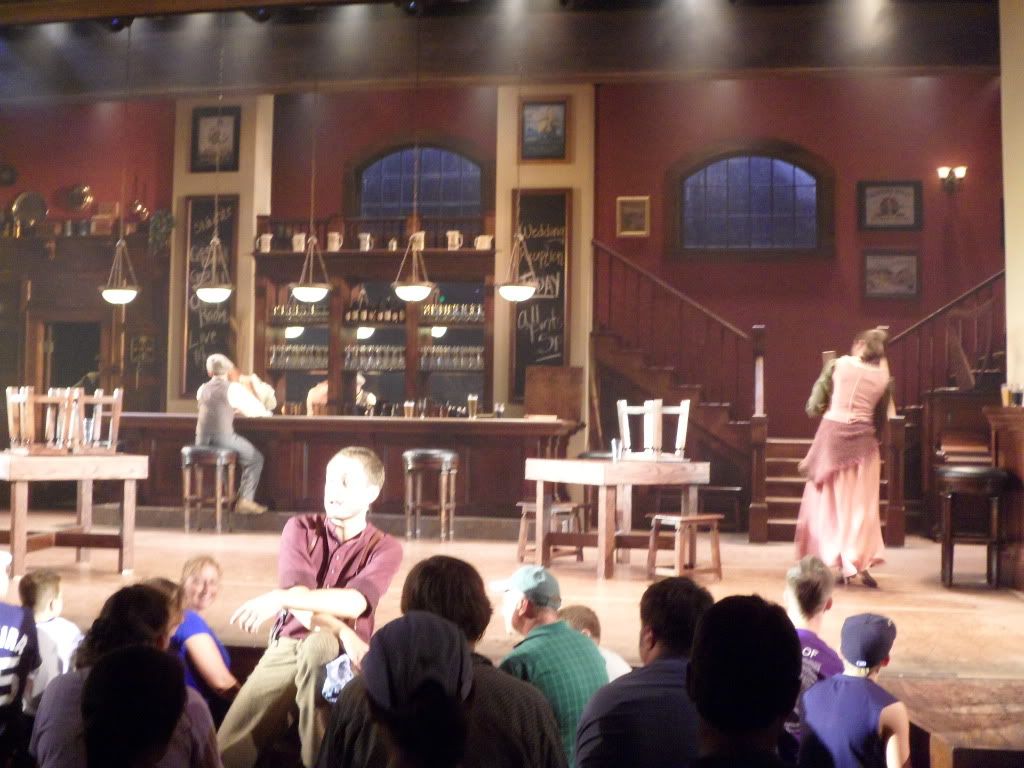 Song and Dance at "Ireland"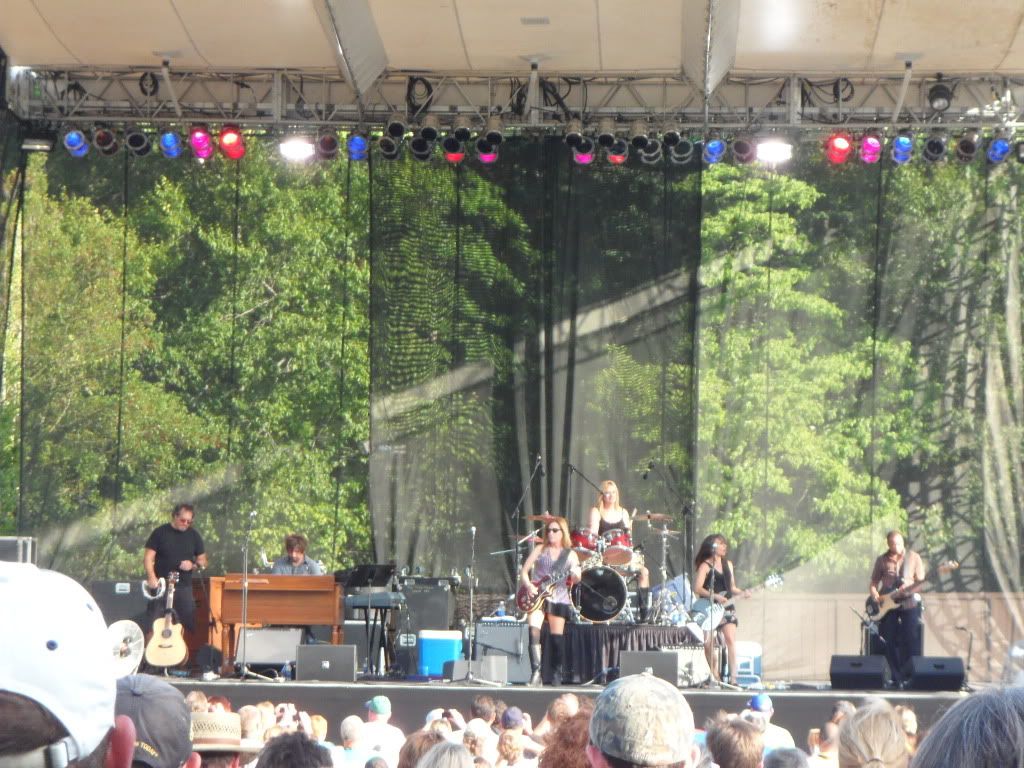 The Bangles performing Manic Monday
Things to do in USA – World Renowned Attractions
New York City, Las Vegas, Washington, California and many others in USA are homes to some of the most renowned attractions the world over! If you are traveling from Canada, make sure you have your passport and reservations before leaving. You can find top New York hotels to stay at or simply enjoy the sights and sounds the Big Apple and the United of States have to offer! Take a look at this list and you will be sure to agree with us!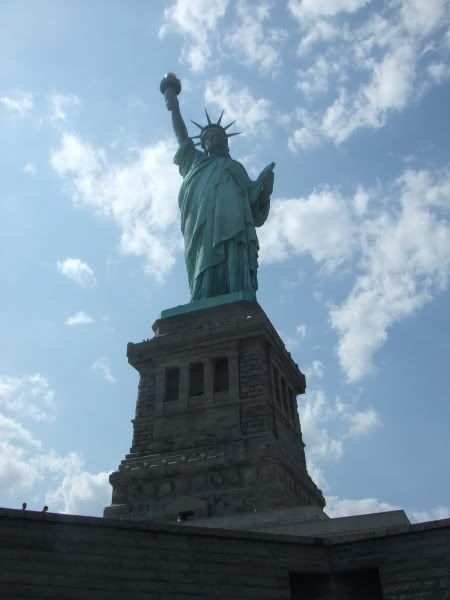 The Statue of Liberty up close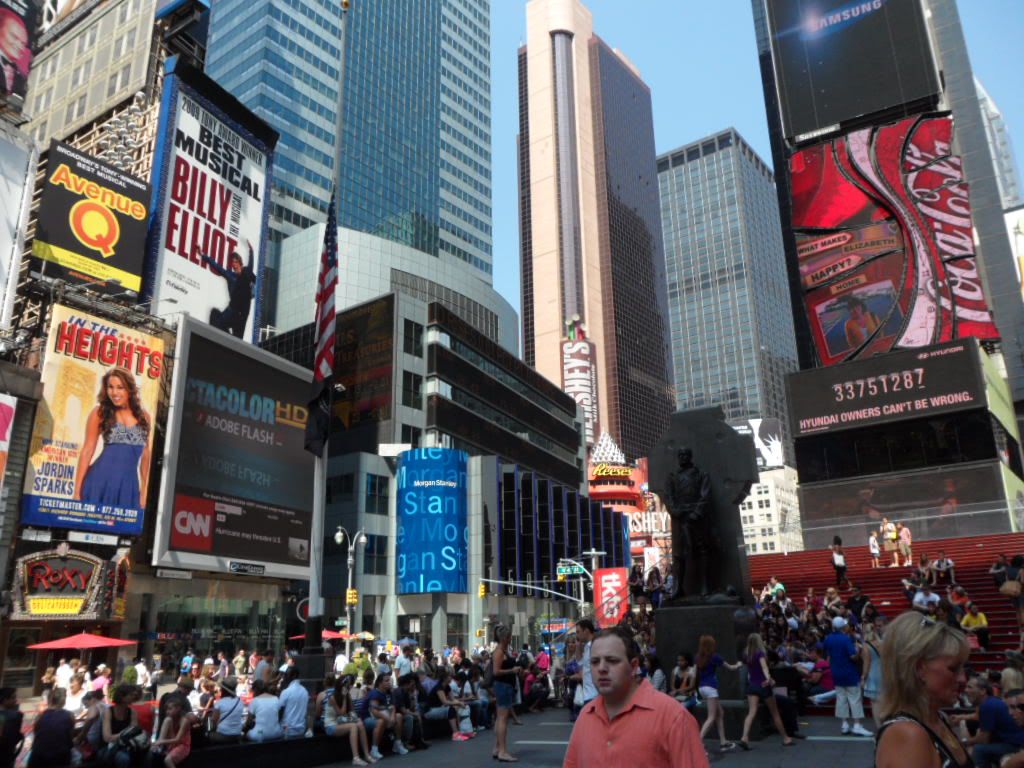 Times Square New York City

Entrance of the Empire State Building ESB

Las Vegas Strip – Day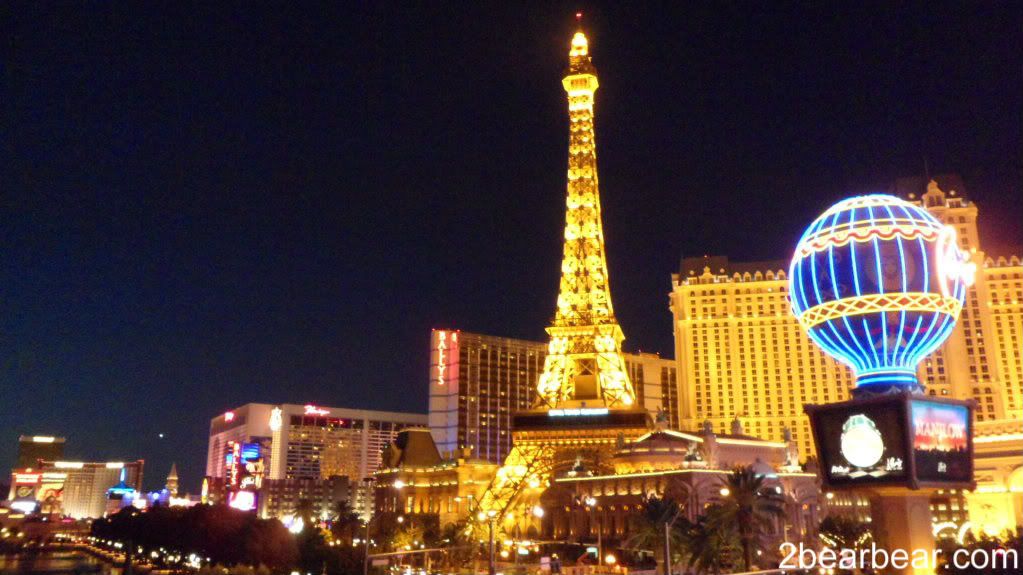 Las Vegas Strip – Night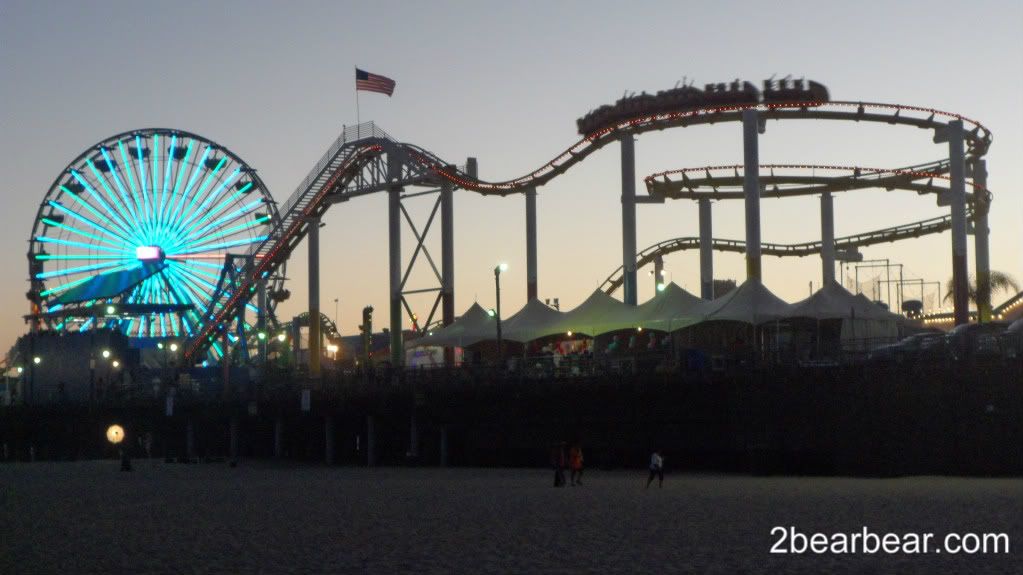 Iconic Ferris Wheel at Santa Monica Pier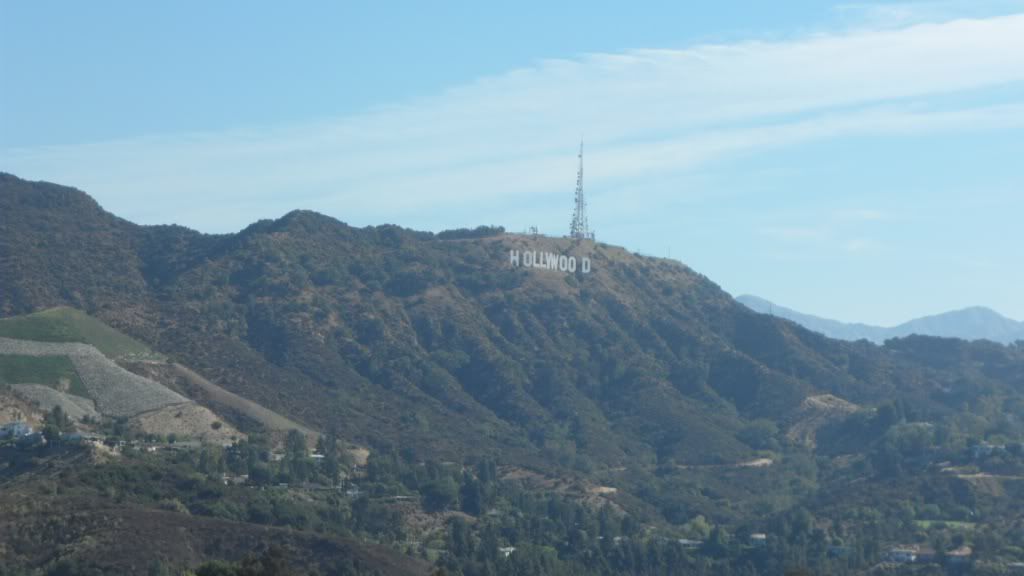 Hollywood Sign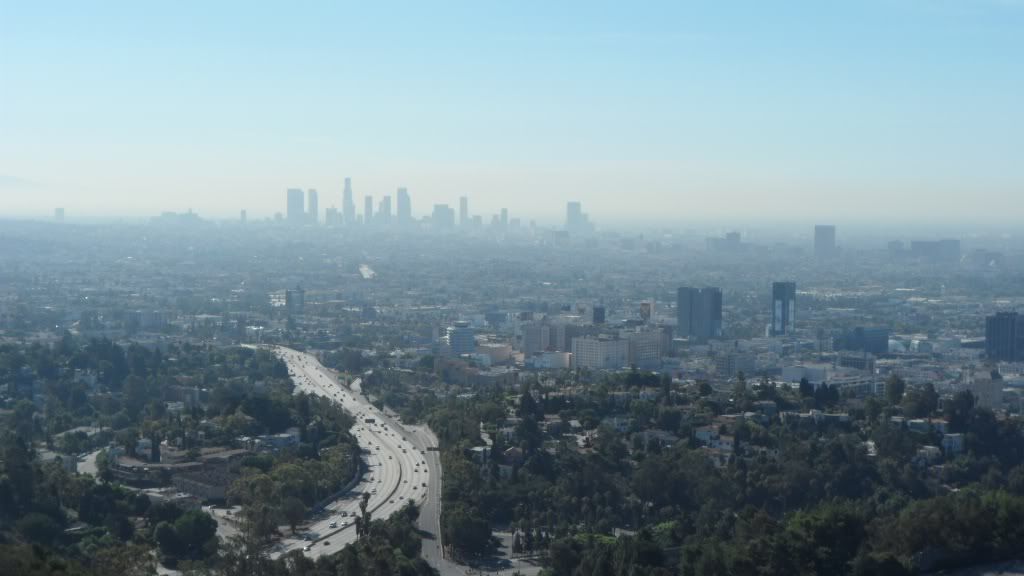 View of Los Angeles LA City Skyline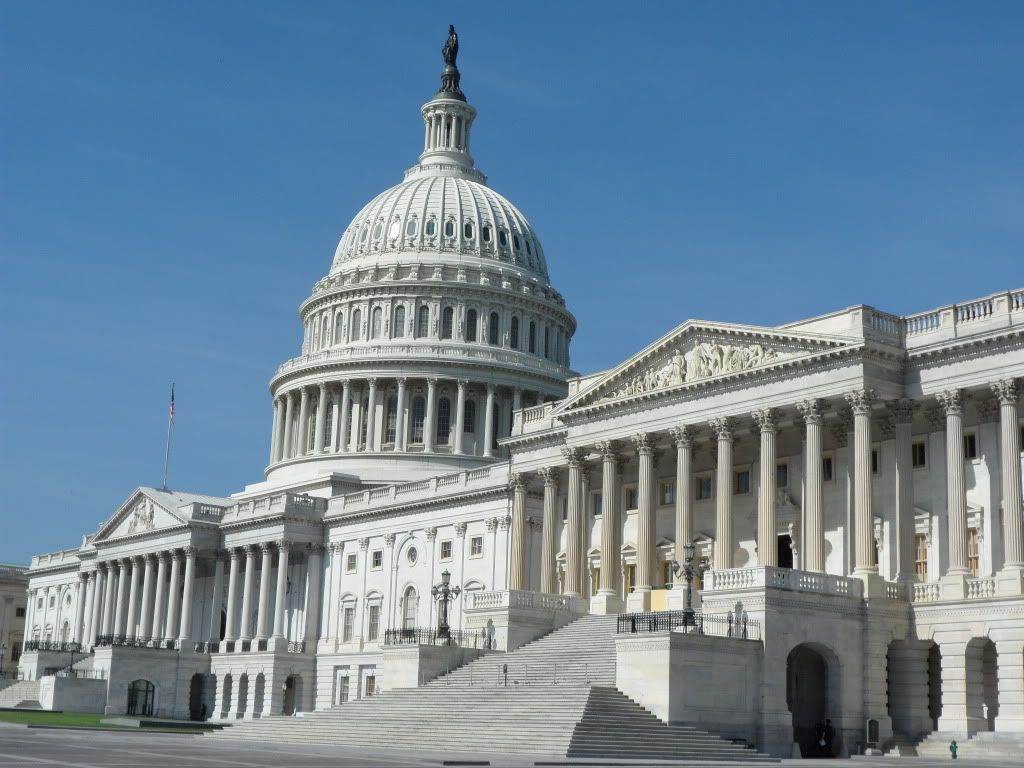 Capitol Building Washington DC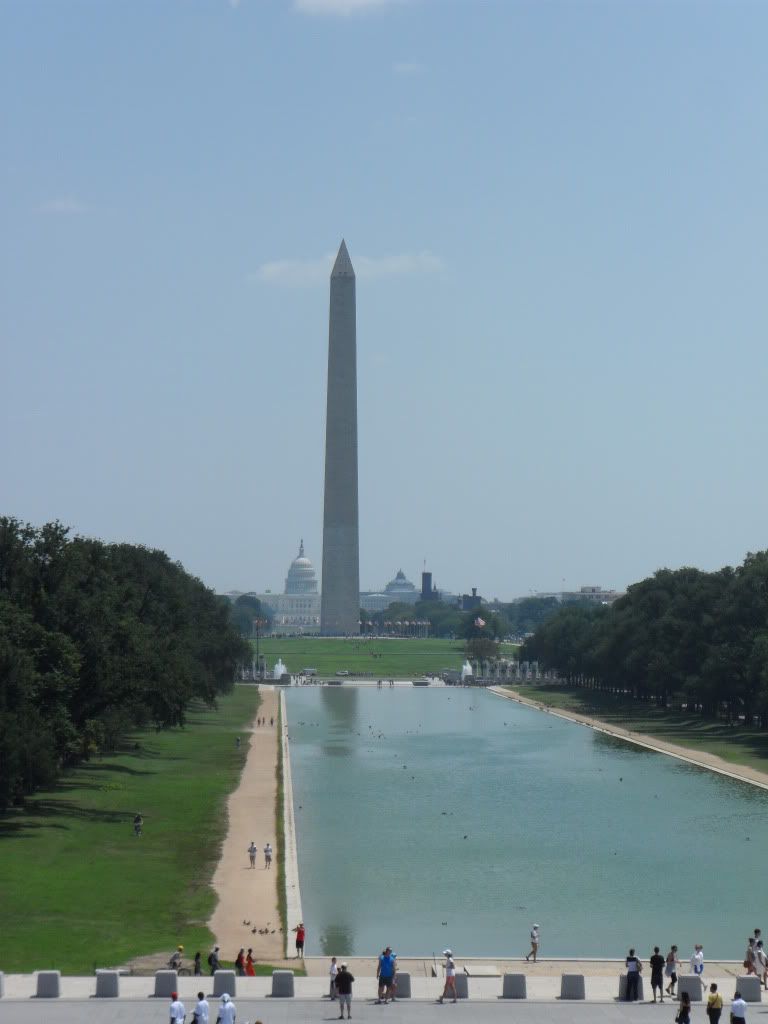 View of the National Mall from Lincoln Memorial
Things to do in USA – Food
If you enjoy the travel channel series , "Man vs Food", you would have known by now that there are so many yummilicious foods throughout the US of A!
Foods in Las Vegas has got to be one of our favourites. Huge portions and tastes that we have not tried before!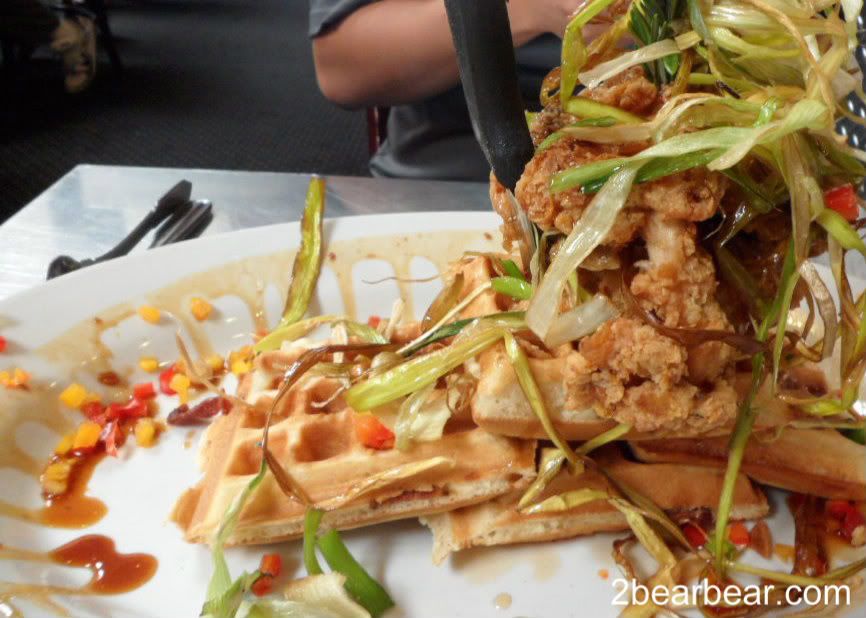 Sage Fried Chicken stacked with bacon waffle, hot maple caramel reduction and crowned with fried leeks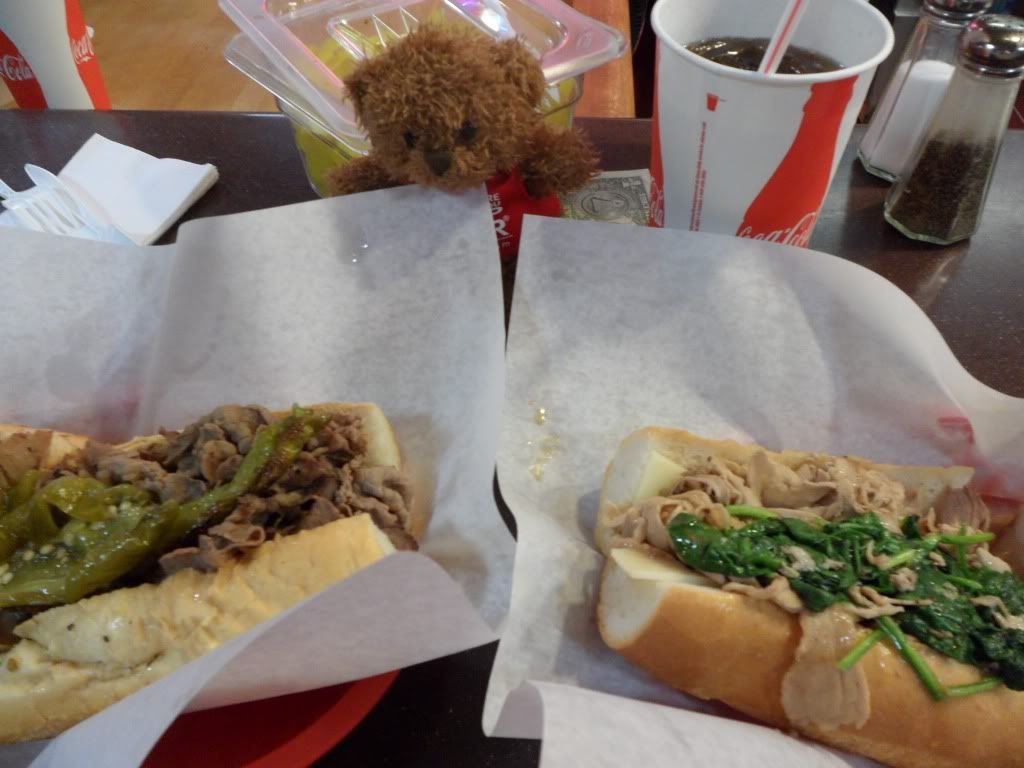 Beef Sandwich topped with Roasted Pepper and Pork Sandwich with Spinach @ DiNic's Philadelphia Reading Terminal Market
The sandwich at DiNic's (Philadelphia Reading Terminal Market) is one of the best french-dipped sandwich we've ever tasted! The thought of it is causing us to salivate even as we write!
If you are interested in FIRSTS, the USA has firsts to many foods such as the world renowned Buffalo Wings as well as the maker of the world's first ice cream cone!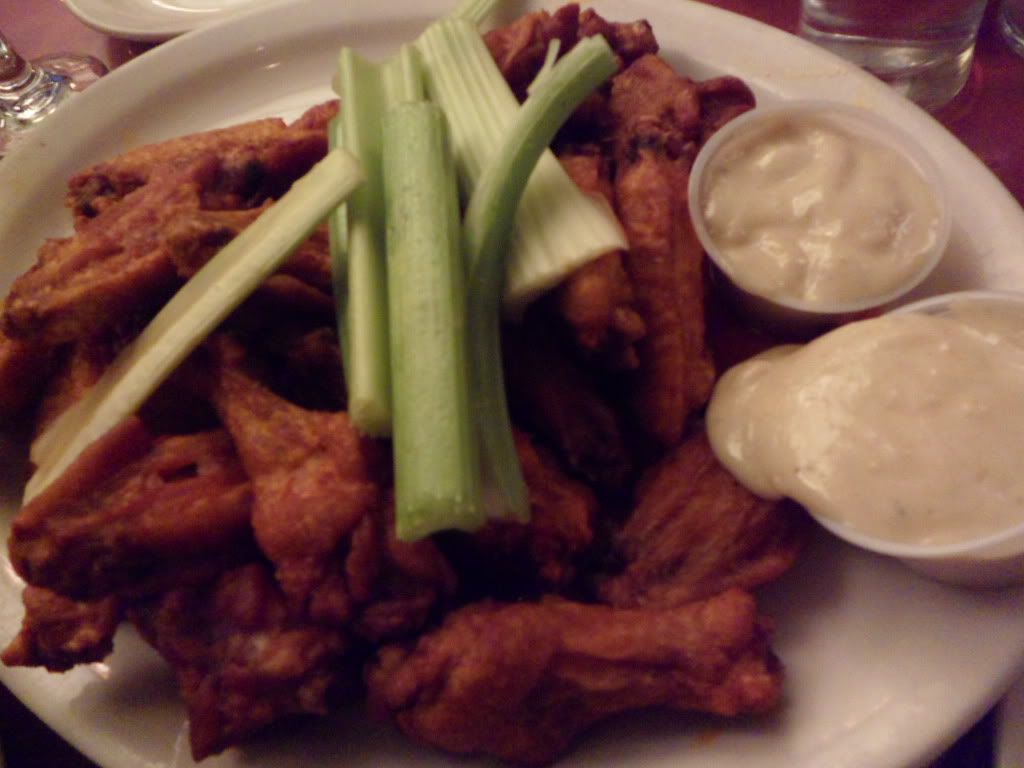 World's First Buffalo Wings

World's First Ice Cream Cone Making Machine at Doumar's
Things to do in USA – Shopping
Where else would you find 220 stores of international and luxury brands spread across 7 hectares of space?! No where else but Woodbury Common Premium Outlet!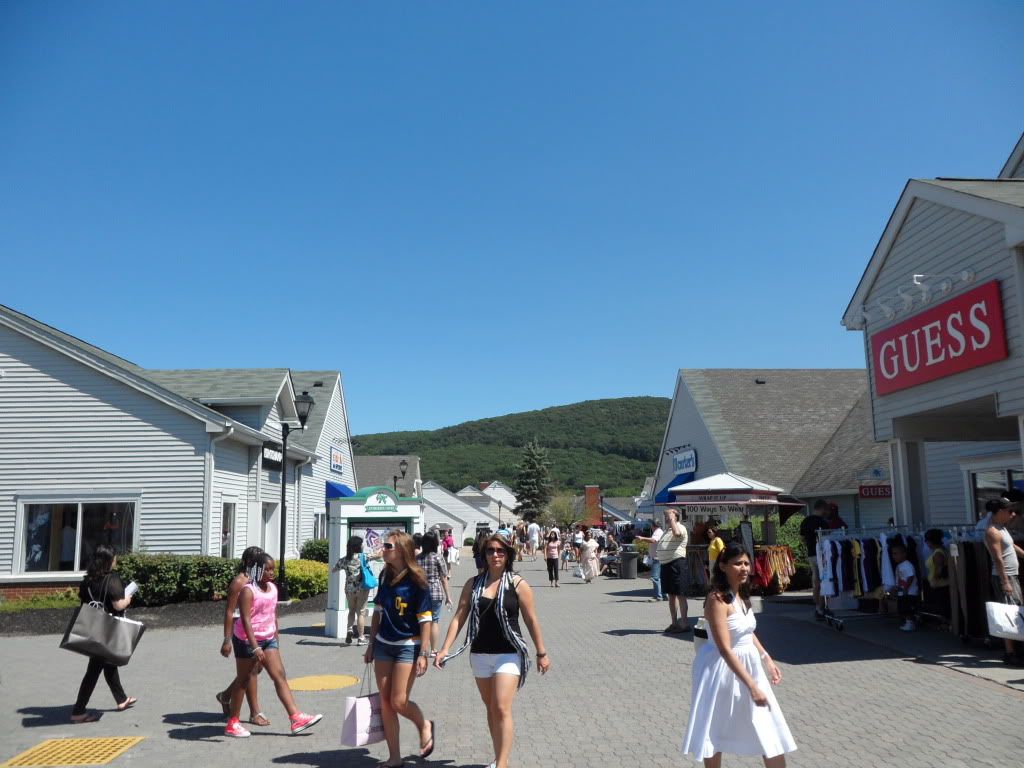 Many Shoppers at Woodbury Common Premium Outlet
The deals here are superb as testified by Kate. Everyone (especially the ladies) go crazy at the sales here. It is a common sight to arrive empty handed and leave with car loads of stuff!
Here are our posts of Things to do in USA at a glance!
Things to do in New York City
Woodbury Common Premium Outlet Central Valley – Shop Till You Drop!
New York City aka The Big Apple with attractions such as the Statue of Liberty, Rockefeller Centre, Empire State Building, Times Square,Broadway and Central Park
Things to do in Philadelphia
Things to do and attractions in Philadelphia Philly Part 1
Things to do and Attractions in Philadelphia USA Part 2 – Franklin Institute, Philadelphia Museum of Art,Rocky Statue, City Hall, Elvez,Schuylkill River Trail,Independence Hall
Philadelphia Attractions! – Liberty Bell Independence Hall Philly Cheese Steak Reading Terminal Market
Things to do in Las Vegas
Things to do and Attractions in Las Vegas
Tour Options to Experience the Majestic Grand Canyon
Fountains of Bellagio : Must See Attraction in Las Vegas!
What happens in Vegas stays in Vegas…or does it?
Things to do in California
Where is the best spot to see the Hollywood Sign – Mulholland Drive!
On the Boulevard of Santa Monica : The Visit that changed our perception of Savage Garden's Santa Monica
Kodak Theatre Hollywood : Home of the Oscars and American Idol
Footprints, Handprints and Signatures at Grauman's Chinese Theatre Hollywood!
Things to do, Places of Interest and Attractions in Los Angeles California
Interesting Things to do in LA
Things to do in Virginia, USA
Weekend Trip to Virgina Beach, Virginia USA
Busch Gardens Illuminights Williamsburg VA – Best Amusement Park in the World
Doumar's – Inventor of the World's First Ice Cream Cone
Take a step back in time at Colonial Williamsburg – Learn more about USA History during Colonial Times here!
Things to do in Washington DC, USA
Weekend Drive to Washington DC and Arlington – Free Museums and Iconic Memorials!
Attractions in USA!
2 Different Experiences at the Niagara Falls!
Food in USA
Cheesecake Factory USA – Where Penny from "Big Bang Theory" works
Stuff Yourself Full at Golden Corral Buffet!
The Origin of the Original Buffalo Wings – Anchor Bar Buffalo New York
Huge Portions of Food! Man vs Food Las Vegas – Hash House a Go Go and Nascar Cafe
Hotel Deals
For your convenience, you can now check out the best hotel deals in USA right here!