There are actually many things to do in Yangon Myanmar. Many things to eat as well. In this post, we'll reveal all you need to know as you visit this country (and city) that has recently opened up and invites the world to visit…
Things to do in Yangon Myanmar
Things to eat in Yangon Myanmar
1. Sharky's Restaurant
(117 Dhamazedi Road, Kamaryut Township, Yangon)
According to the owner of Sharky's, they started out with earnings of only $3,500 USD ten years ago (which is actually ALOT in Myanmar). Today, they earn that amount in half a day! Sharky's serves up a western infused menu of pizzas, pastas, burgers and even foie gras. The cool thing about this restaurant is that the owner insists on using the freshest ingredients from Myanmar. Talk about supporting local products!
While you're there, round off your meal with the pistachio cranberry ice cream. It was one of the best ice creams we've ever tasted! Perfect combination of the creamy rich taste of pistachio with the refreshing taste of cranberry…who would have thought?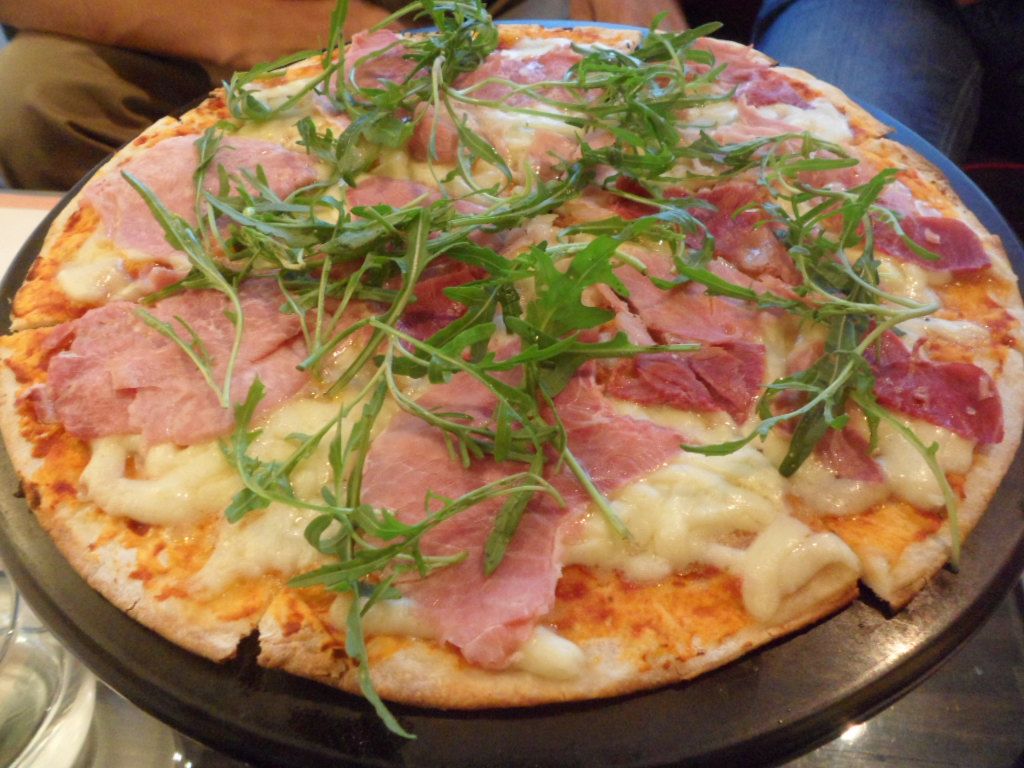 Sharky's prosciutto thin crust pizza – 8000 myanmar kyat ($10.50 sgd)
2. Feel Restaurant
(124, Pyihtaungsu Avenue Street, Dagon Tsp, Yangon)
For a taste of Myanmese food, you MUST visit Feel Restaurant. At the restaurant, all you have to do is find a seat and approach the food counter to pick your dishes. The food counter is where all the food are on display and you just pick what you would like to eat. These dishes are then served with fragrant myanmese rice and ngapi – a fermented fish or shrimp paste that goes well with the rice and dishes.
You'll also realise that the dishes are usually a little on the oily side. This actually signifies wealth in the Burmese culture. Do try the braised pork belly! "Melts-in-your-mouth" good! The dishes were so good that we had 4 portions of rice. 4 portions! Did we also mention that the rice is "free-flow"? ;P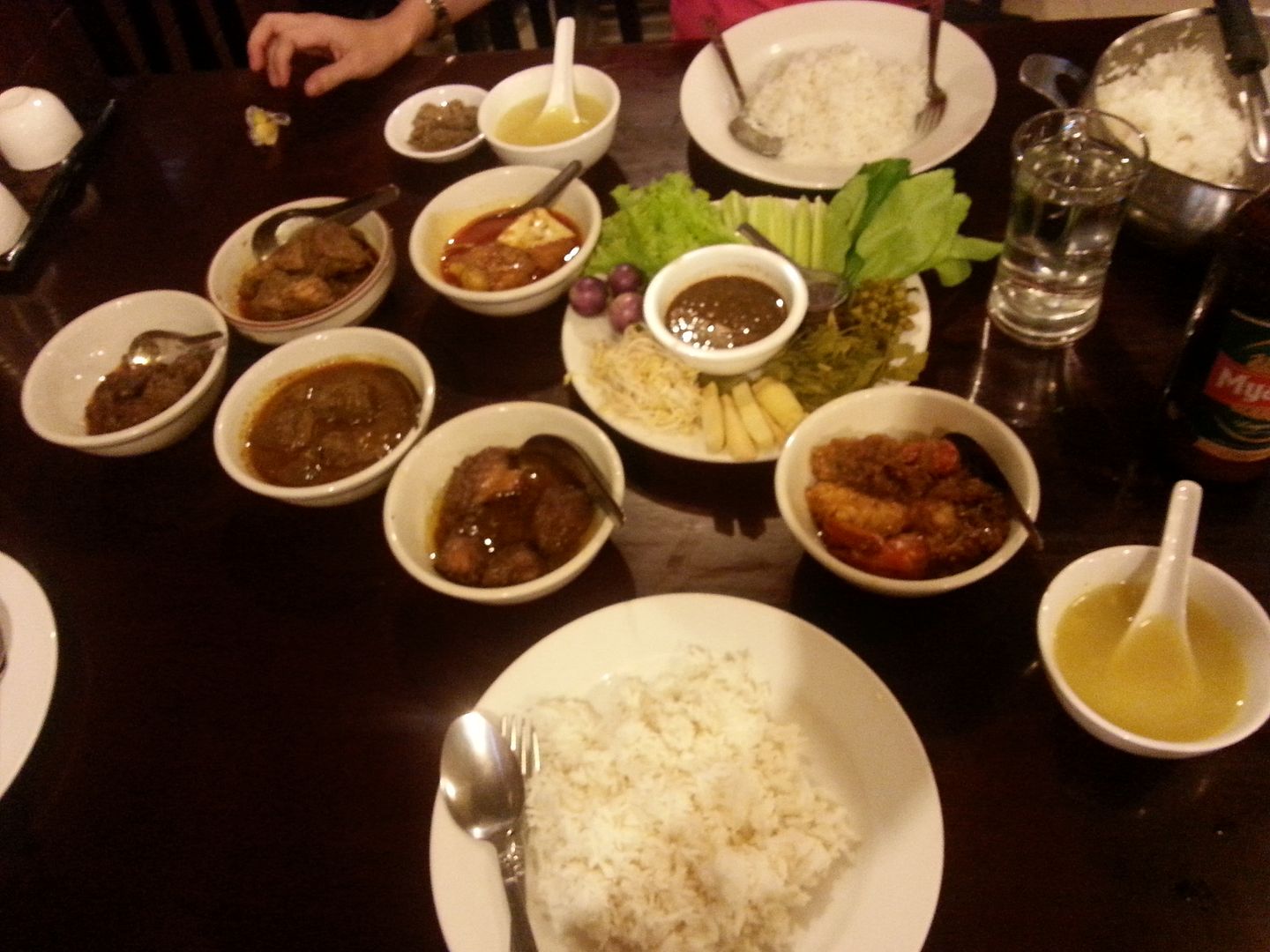 Feel Restaurant Yangon
3. Sakura Tower – The Thiripyitsaya Sky Bistro
(339 Bo Gyoke Rd, Dagon – Sakura Tower, 20th storey)
On the 20th floor of the the Sakura Tower in Yangon, you'll find The Thiripyitsaya Sky Bistro. The best thing about eating at The Thiripyitsaya Sky Bistro is the amazing views it offers over the whole of Yangon city. These includes views of the Yangon River, Sule and Shwedagon Pagoda as well as the city itself.
Plus, there's happy hours from 5pm to 7pm where drinks are one-for-one!
Tip: Be there at about 5pm to enjoy the drinks and views while the sun is still up. After the sky starts to darken (from 630pm onwards), there aren't much views except for the Pagodas.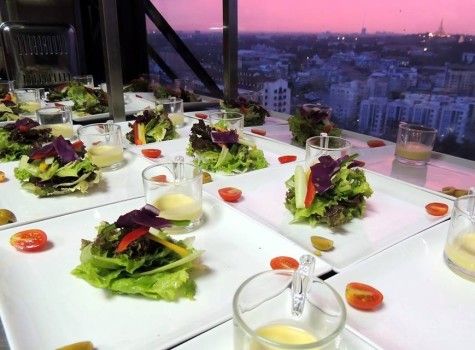 The Thiripyitsaya Sky Bistro – Sakura Tower
4. Monsoon Restaurant & Bar Yangon
(85-87 Thein Phyu Rd, Yangon)
Monsoon Restaurant serves up a wide variety of cuisine from Myanmar, Laos, Cambodia, Vietnam and Thailand. In addition, you can also "large portions" for western food as well. Happy hours are from 5pm to 7pm!
5. Shwe Pu Zun Cafeteria and Bakery House
(No.246,248, Anawrahta Road, Lanmadaw Township, Yangon / No.14-A, Minnandar Road, Dawbon Township, Yangon)
Shwe Pu Zun is definitely one of the "must-go" places for desserts in Yangon. It's specialty includes cakes and desserts. The Fa Lu Da (a cross between vanilla ice cream, bandung and cendol) is a "must-try" at Shwe Pu Zun. Did we also mention hyper-speed wifi internet access here?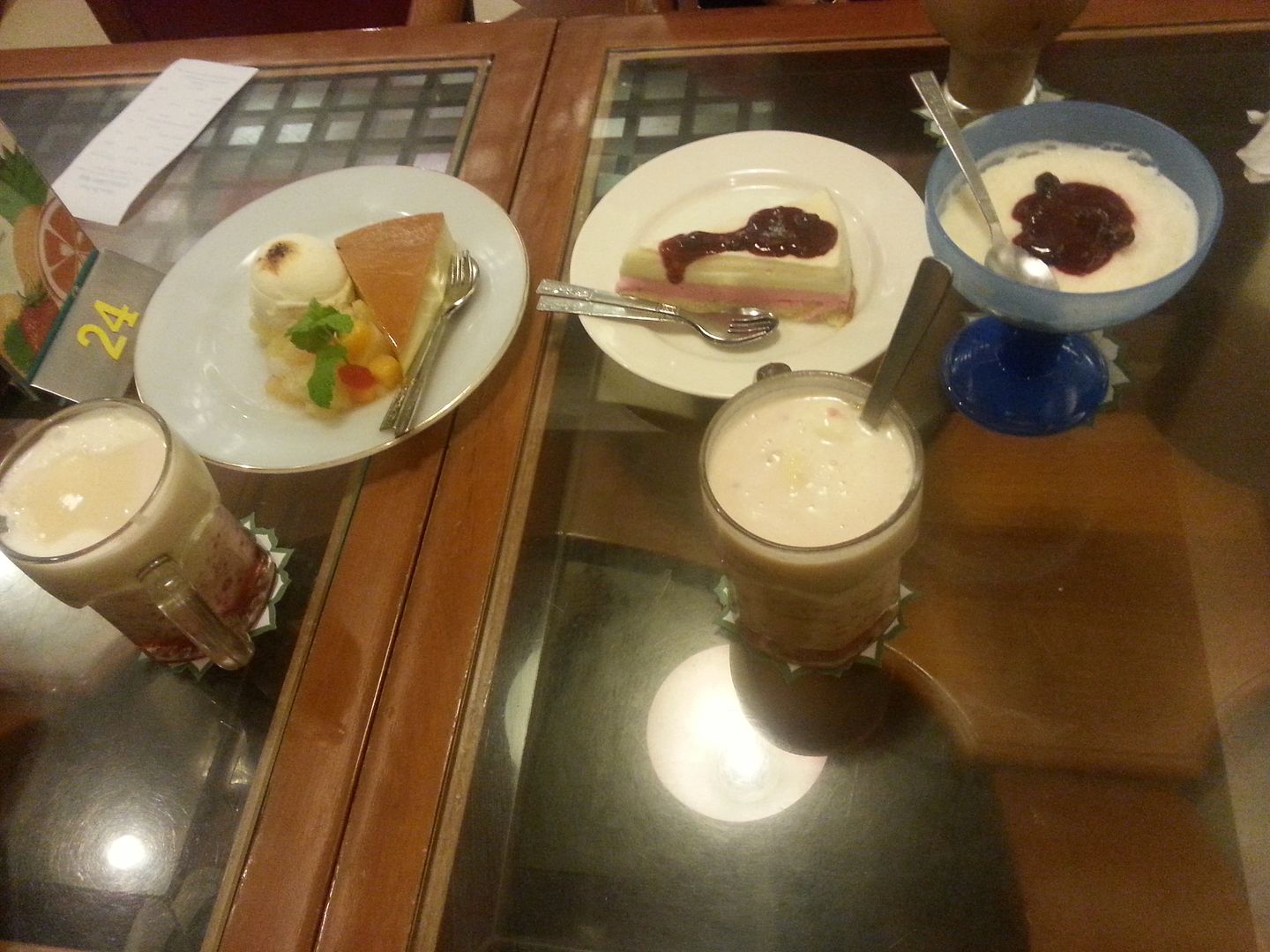 Shwe Pu Zun Cafeteria and Bakery House Yangon
6. Western Park Ruby Restaurant
(Near ThaKhinMya Park, in front of Myanmar Industrial Port, Strand Road, Ahlone Township, Yangon)
Craving for some Chinese fare? Head to Western Park Ruby Restaurant and try out the seafood as well as its famous Peking Duck! The "2-styled" fish which we tried was awesome as well. Braised and fried fish on a platter with intricate finish to touch!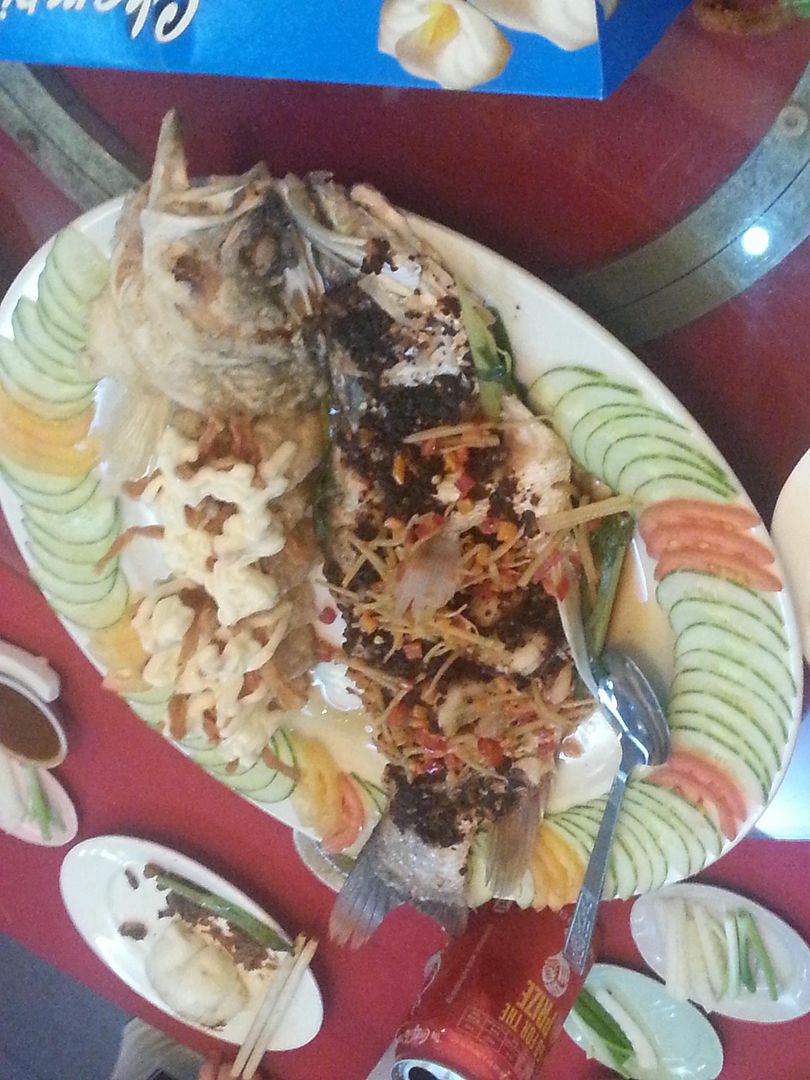 "2-styled" fish at Western Park Ruby Restaurant Yangon
Attractions in Yangon Myanmar
There are many attractions in Yangon (the land of Pagodas) and here are our top picks…
1. Shwedagon and Sule Pagoda.
(Dagon, Yangon – So prominent that you cant miss it!)
Located in the city centre of Yangon, the Shwedagon (biggest Pagoda facility) and Sule Pagoda are the most prominent pagodas in Yangon.
2. Kyaiktiyo Pagoda aka Golden Rock
(Thaton District, Myanmar)
The Kyaiktiyo Pagoda is a 4 hours ride from Yangon and is also one of the main attractions in Yangon. The interesting thing about this attractions is that the pagoda sits atop a rock which perches precariously over a hill at Mount Kyaiktiyo…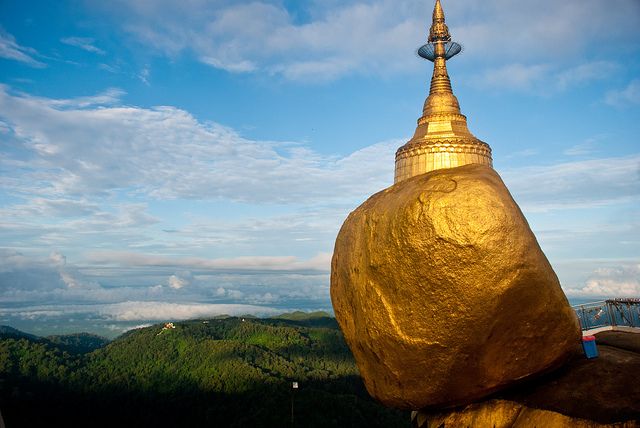 Kyaiktiyo Pagoda (Golden Rock) Myanmar
3. Bogyoke Market Yangon Myanmar
(Bo Gyoke Rd, Yangon)
One of the major markets in Yangon, Bogyoke (pronounced as "Bo" "Joke") Market is one of the biggest tourist attraction in Yangon. There are shops selling all kinds of products from souvenirs to gold and jade. The jade stalls here are known to fleece tourists. Hence, as a rule of thumb, take away 50% from the quoted price and you should be halfway there to a good price 😉

Bogyoke Market Yangon Myanmar
There are many other things to do in Yangon as well as many other great places to dine at as well. Other attractions include the Kandawgyi Lake, Taukkyan War Cemetery, Yangon Zoological Gardens, National Museum of Myanmar as well as the Bogyoke Aung San Museum.
If you enjoyed our content, "Like" us on Facebook Today!

We hope you have enjoyed our coverage of the things to do in Yangon. Do let us (and our readers) know if you have other great places and eateries to recommend in our comments section below!
Related posts: