There are so many things to do and attractions on Star Cruise Virgo! Let's find out what are some of the things that you can do right here onboard the luxurius Star Cruise Virgo!
Star Cruises Pool/Slides, Restaurant & Theatre
Star Cruise has recently revamped and reinvented itself. It now boasts of a new water slide, posh restaurants as well as an excellent theatre

New Water Slide onboard Star Cruise Virgo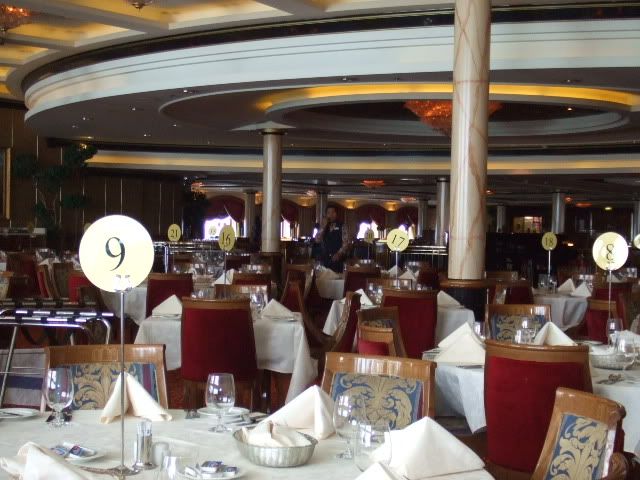 Italian Restaurant Palazzo Starcruise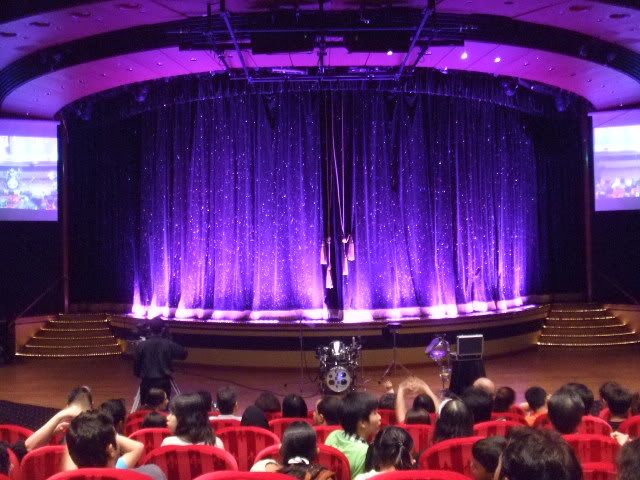 Theatre for Shows onboard Virgo – The Lido
Free Flow of Food onboard Starcruise Virgo
You will usually gain a few pounds after a cruise. And why wouldn't you? It is afterall FREE FLOW OF FOOD, 6 times a day (main meals plus snacks)! Be spoilt for choice at the wide variety of cuisine such as Western, Chinese, Thai, Japanese, Italian and more!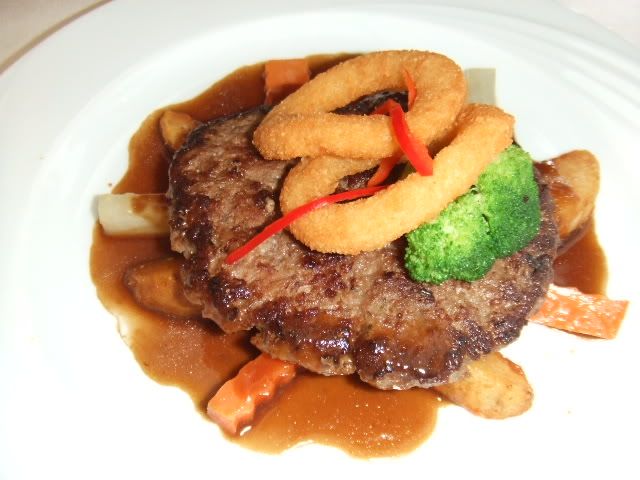 Beef Patty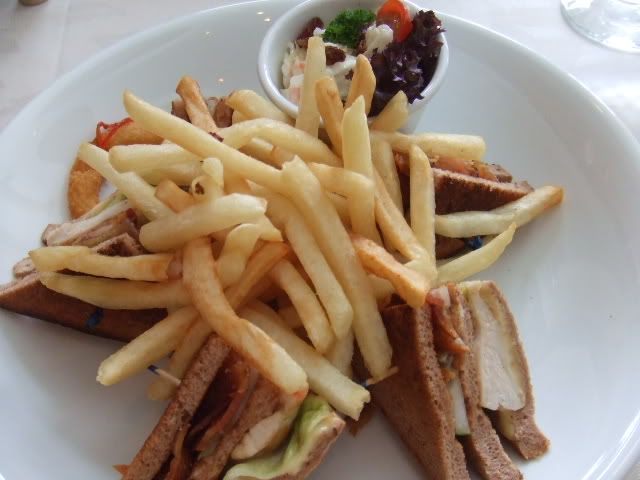 Club Sandwich

Mixed Grill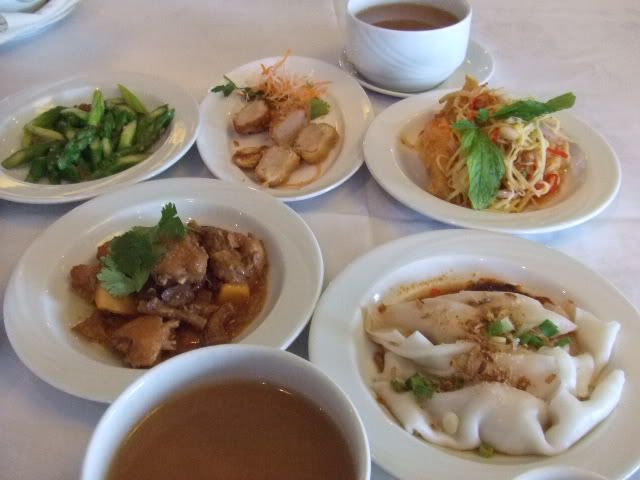 Variety of Chinese Food onboard the SuperStar Virgo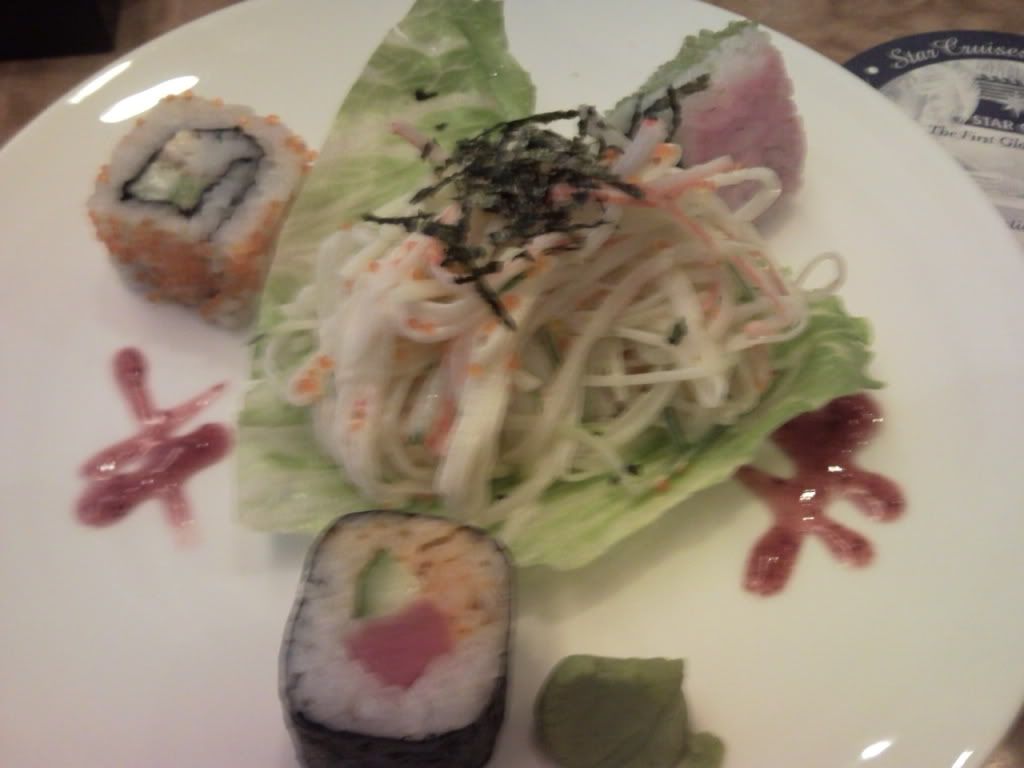 Delicately arranged Japanese Food @ Samurai Restaurant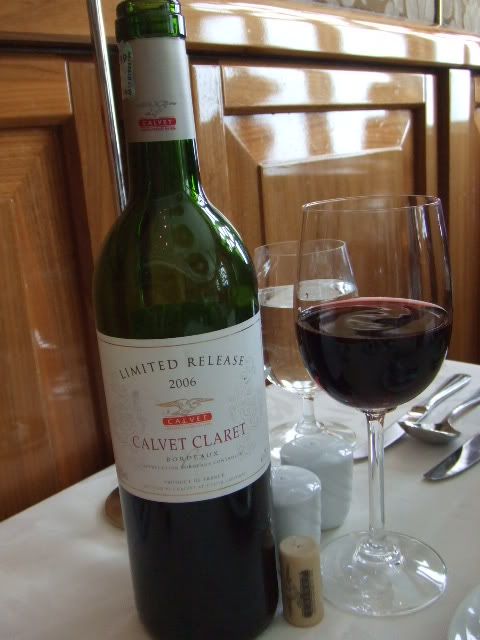 Great Wines
You can also take your pick from the following venues …
Bella Vista Restaurant offering continental cuisine
Mediterranean Buffet offering international buffet
Noble House a classy Chinese restaurant
Palazzo offering Italian gourmet cuisine
Pavilion Restaurant offering Chinese family style cuisine
Samurai Restaurant a classy Japanese restaurant
The Taj offering Halal Indian Buffet
Blue Lagoon offering 24 hours of Asian specialties!
Balcony Class onboard Star Cruise Virgo
The Balcony Class onboard the Star Cruise Virgo was amazing. Not only was the room spacious, you'll get to wake up to splendid views of the sea every morning!

Bed in Balcony Class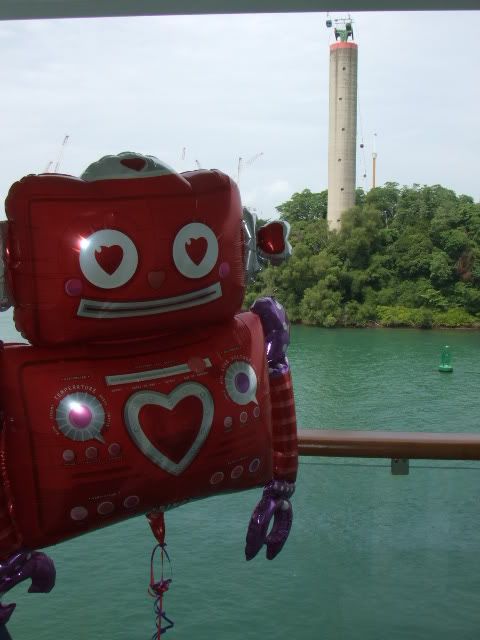 Your very own Balcony and Views!
With some deals, you'll get $200 spending credits when you book with the Balcony Class!
Other Things to do and Attractions onboard the Star Cruise Virgo
Sports & Fitness
A fitness guru? No problem! There are many work out venues all around the ship such as the Parthenon Pool for outdoor swimming, jacuzzi, Aquaswim for jet current exercising, Star Track (a jogging circuit), a Gymnasium as well as the Amphitheatre for Jumbo Chess/Checkers and table tennis!
Entertainment Venues
There are many entertainment venues throughout the ship such as the Galaxy of the Stars for some live music, cocktail and dance, the Lido for daily entertainment shows, Out of Africa for the Karaoke singers!
Something for the kids
For the kids, there's an arcade (Starlight Video Arcade), Computer World, Child Care Centre @ Charlie's Child Care Centre as well as a Library for book loans and reading!
If you enjoyed our content, "Like" us on Facebook Today!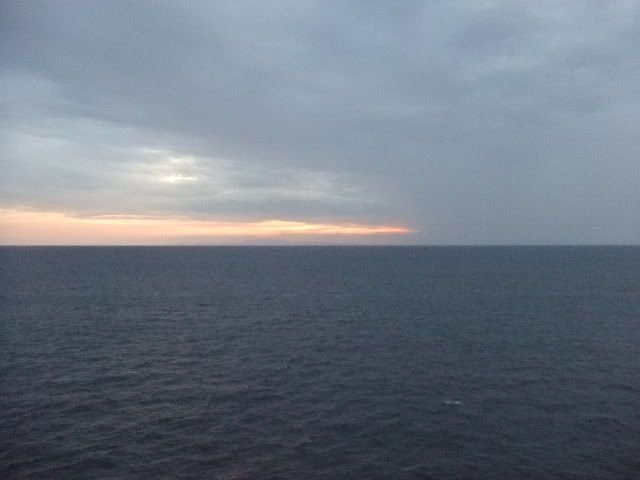 Sunrise in the open seas
For your convenience, we have arranged for the best hotel deals in Singapore before your departure on Star Cruise! You can also find out all the details for our 4D3N Superstar Virgo Cruise from SG to Phuket/Langkawi! We hope that you'll have an enjoyable and memorable trip onboard the Starcruise SuperStar Virgo!
Remember to check out the best cruise packages at LastMinuteTravel.com – Last Minute Prices in Advance
!
Related posts: