There are so many things to do and attractions in Los Angeles California! Let's find out what are the things to do right here in LA! If you have been following our posts, we did mention that we sneaked a short tour out of Las Vegas to visit Los Angeles California!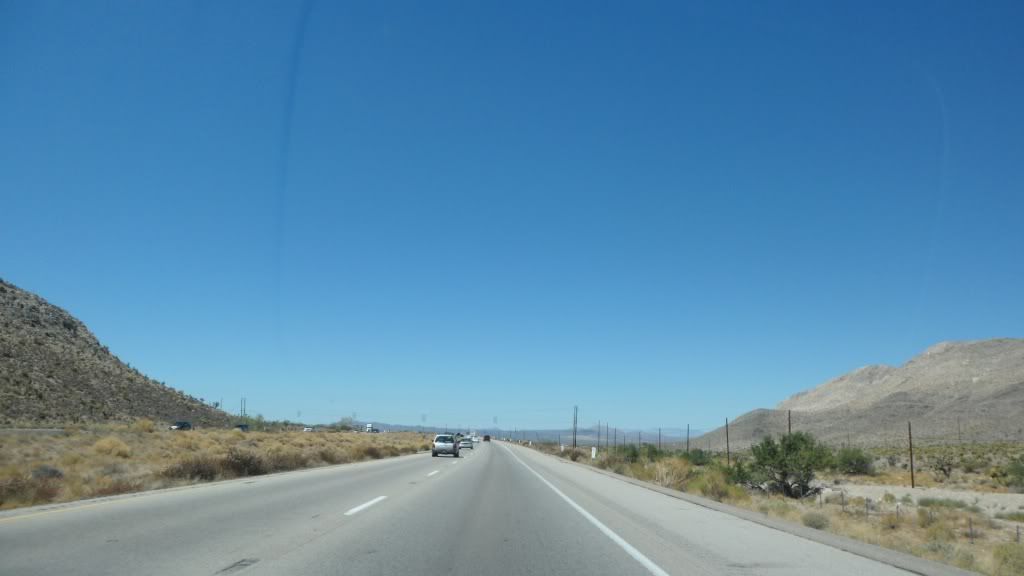 Road Trip to Los Angeles California!
For a Singaporean, it is not common to see deserts or mountain ranges. So it was really a different experience as we rode across the desert terrain…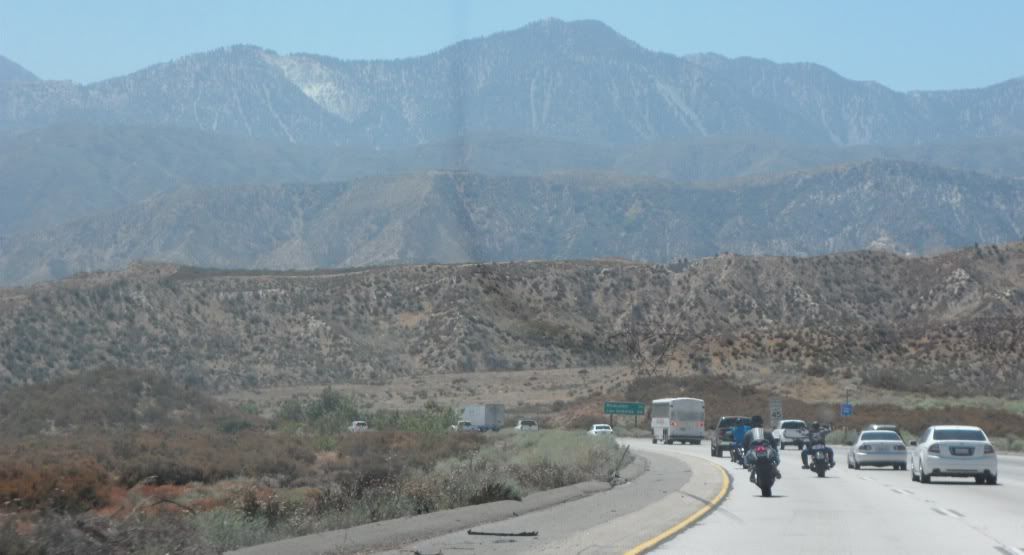 Desert Terrain on route to Los Angeles California
The distance from Las Vegas to Los Angeles was about 400km and it took us about 3 hours or so to reach there. Hmm, just a thought…wonder how long it would take for people to shift stuff from your house from Vegas to LA and vice versa…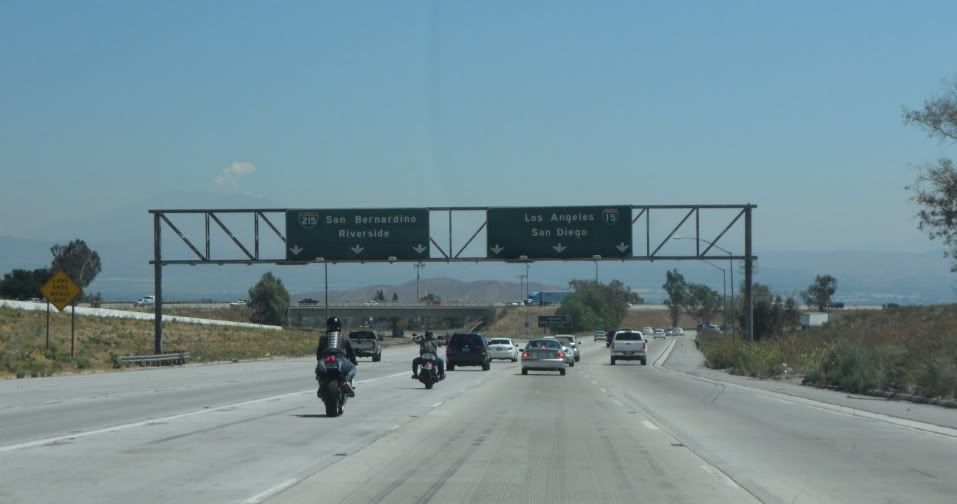 Arriving in Los Angeles
Santa Monica
Our first stop in California is Santa Monica! Kate and I (well…mostly Kate) wanted very much to visit Santa Monica because of the many many times this venue has been featured in movies and partly because of the Savage Garden song of the same name. The following should be some familiar views of the Santa Monica Pier…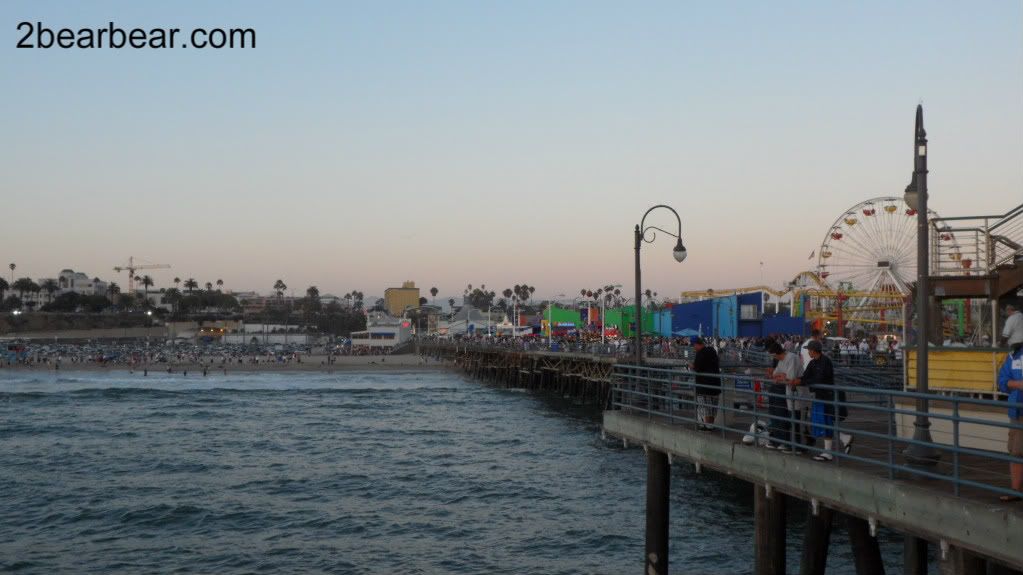 Santa Monica Pier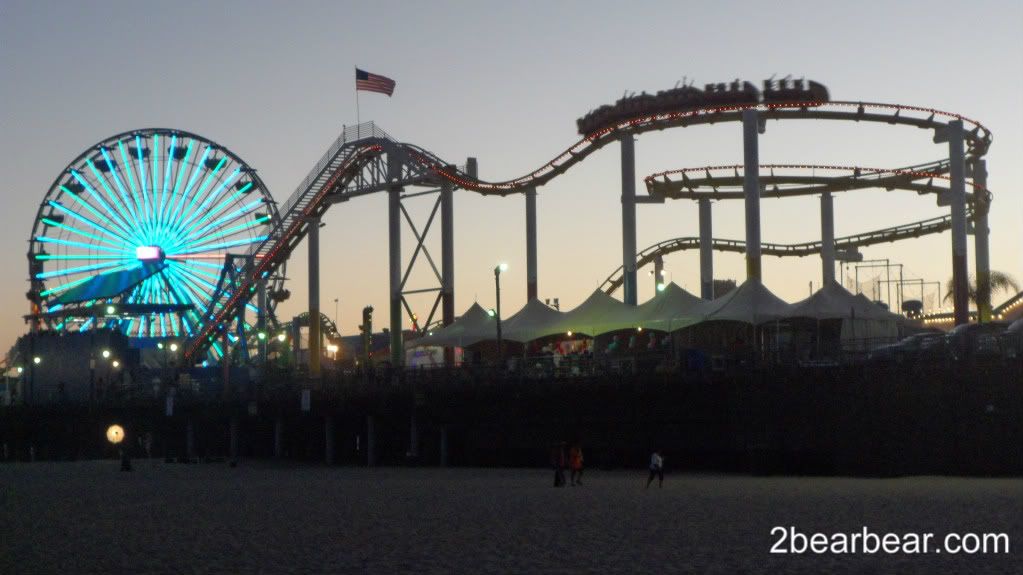 Iconic Ferris Wheel at Santa Monica Pier
There, we had a romantic walk down the beach and of course along the Santa Monica Pier and to see the iconic ferris wheel. To end the day, we enjoyed the sunset along with corn dogs (excellent creation btw) and drinks…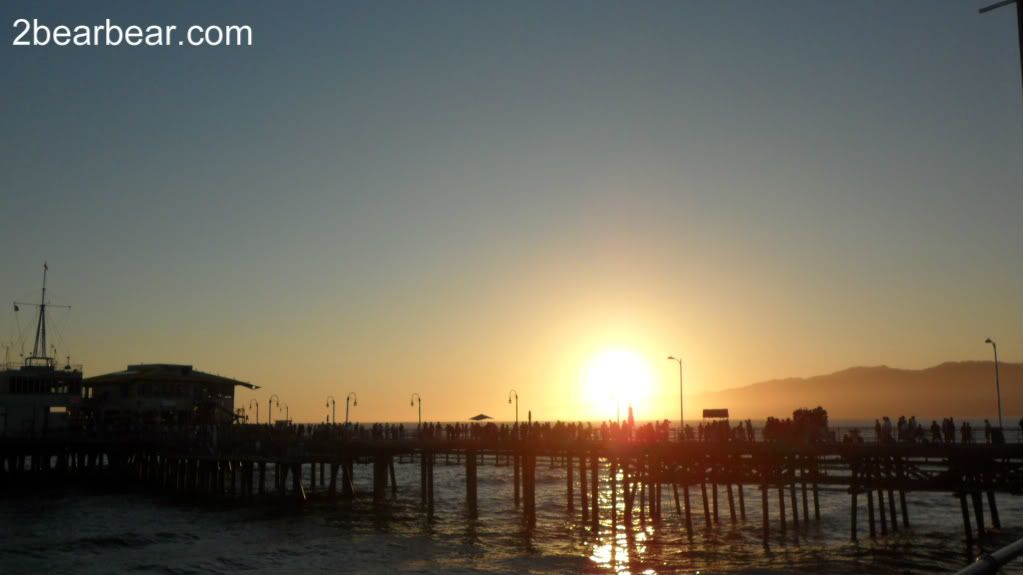 Sunset at Santa Monica Pier
Hollywood Sign
The following day, we set out to see the famous Hollywood Sign. We did some research on our own and found out that great views could be seen from Mulholland Drive.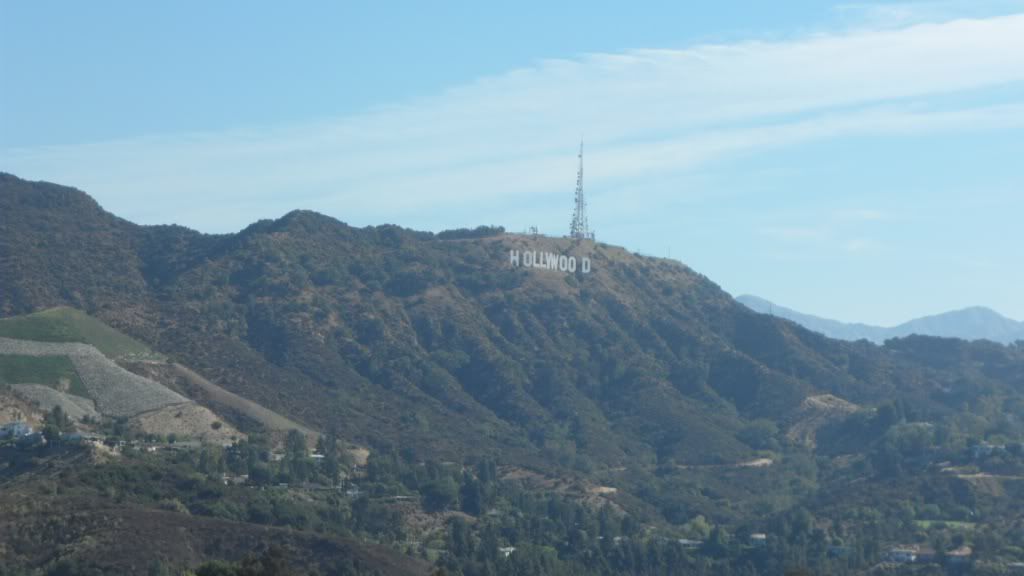 Hollywood Sign
From this picture, it seems a little small. This is mainly due to our not so professional camera (any sponsors out there?) However, with the naked eye, the view was breath-taking. There was also excellent views of the LA city skyline…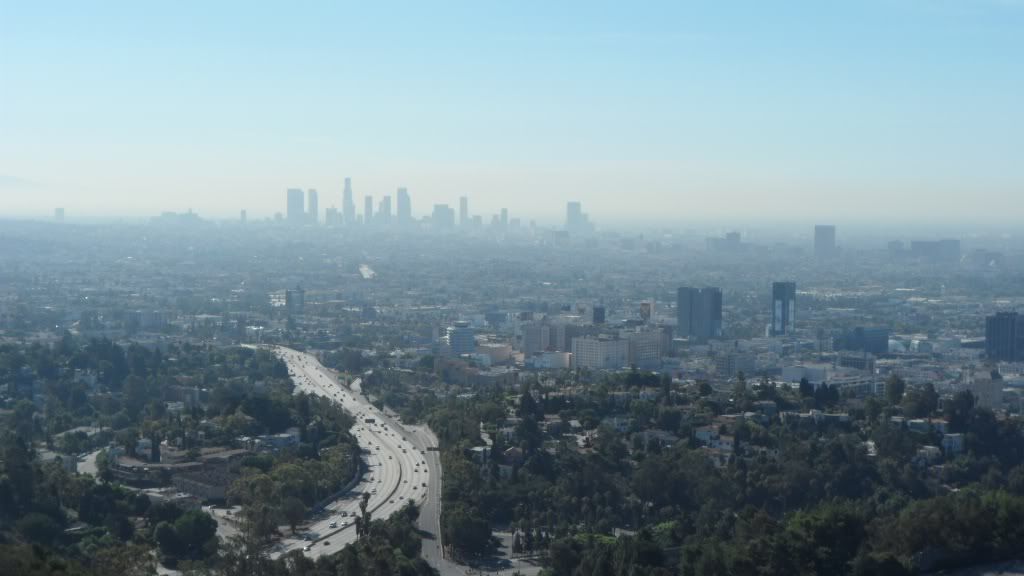 View of Los Angeles LA City Skyline
Hollywood Boulevard
Since we were at Hollywood, the most famous street there has got to be Hollywood Boulevard. There we visited the famous Kodak Theatre where we had a good view of the Hollywood sign as well. The Kodak Theatre is also home to the Oscars as well as the American Idol…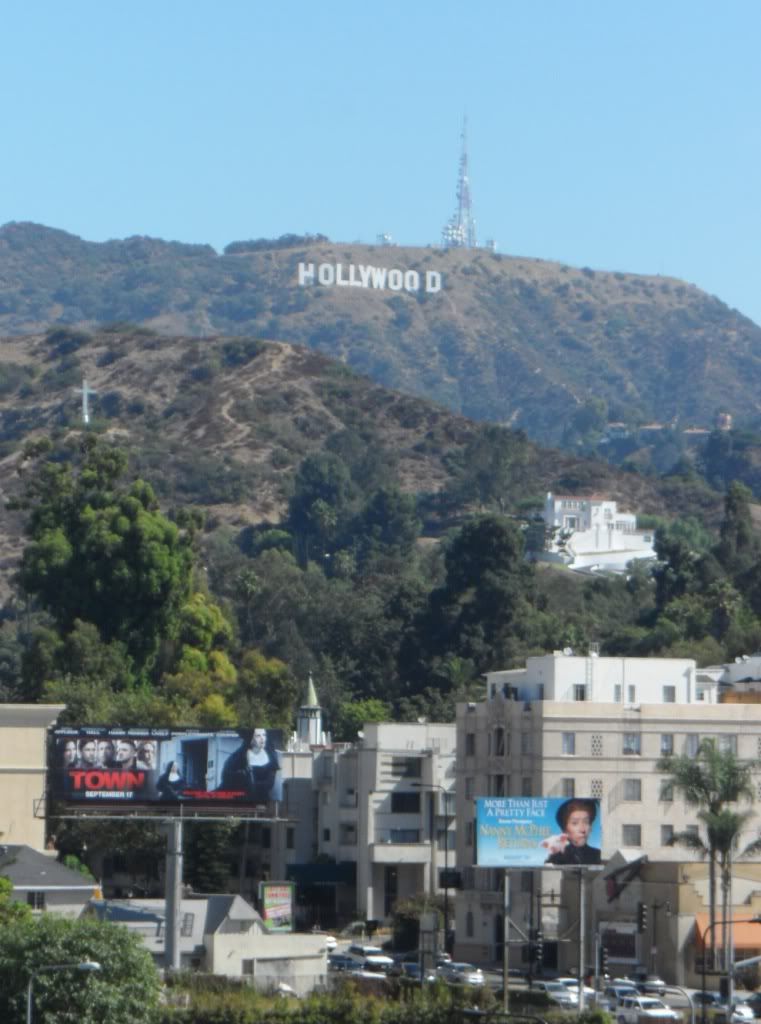 View of the Hollywood Sign from the Kodak Theatre
The nearby Grauman's Chinese Theatre is also a famous tourist attraction not only because it is a prime venue for Hollywood movie premieres but also of its tradition of imprinting the hands and feets of celebrities at its fore court.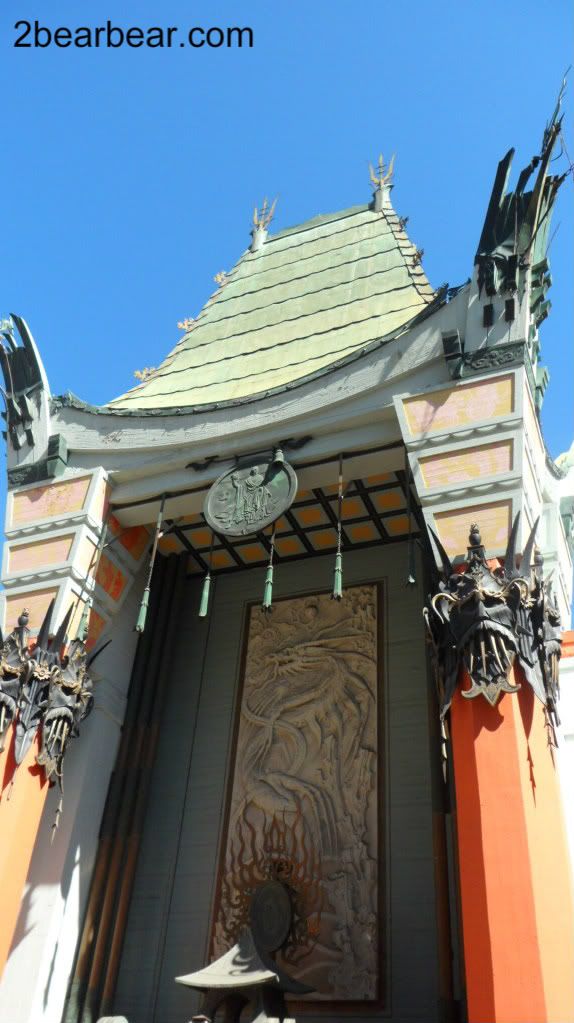 Grauman's Chinese Theatre

Movie Premiere at Grauman's Chinese Theatre
We also managed to catch a glimpse of some B list celebrities (Basically those whom you know are celebrities as you have seen them in movies but cant really pin point there names because they just played that odd role in the movie you've watched. ) at the movie premiere of Going the Distance (starring Justin Long and Drew Barrymore). Nope, we did not see either of the stars but we did see many limousines picking up well dressed people (directors, producers and rich people we reckon) and of course screaming fans.
Walking along the Hollywood Walk of Fame, we managed to also identify familiar stars of our favourite celebrities. Here we found out that celebrities were classified according to the 5 categories namely; Movies,TV,Radio,Theatre and Music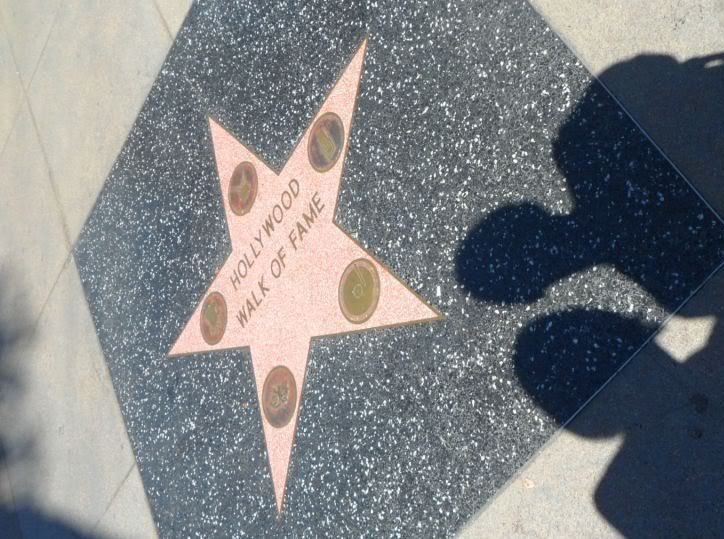 Hollywood Walk of Fame and its 5 categories
There are also other sights that you ought to catch when you're here in Hollywood…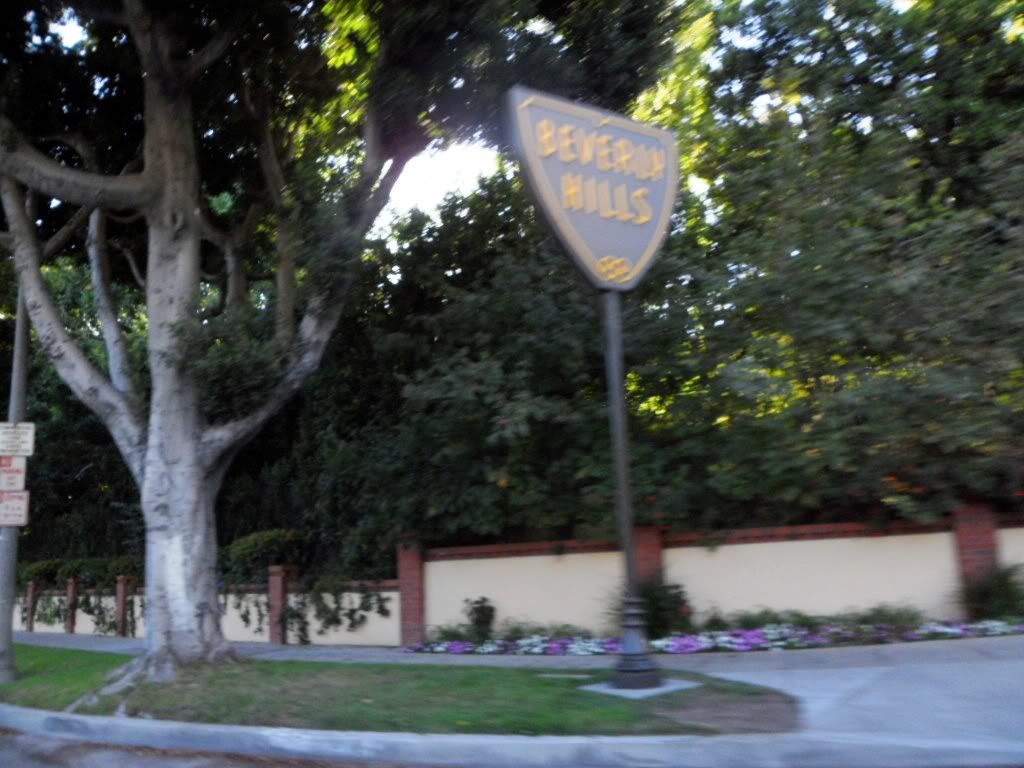 Beverly Hills
Where the rich and famous live. This district was made famous by a TV series of the same name Beverly Hills 90210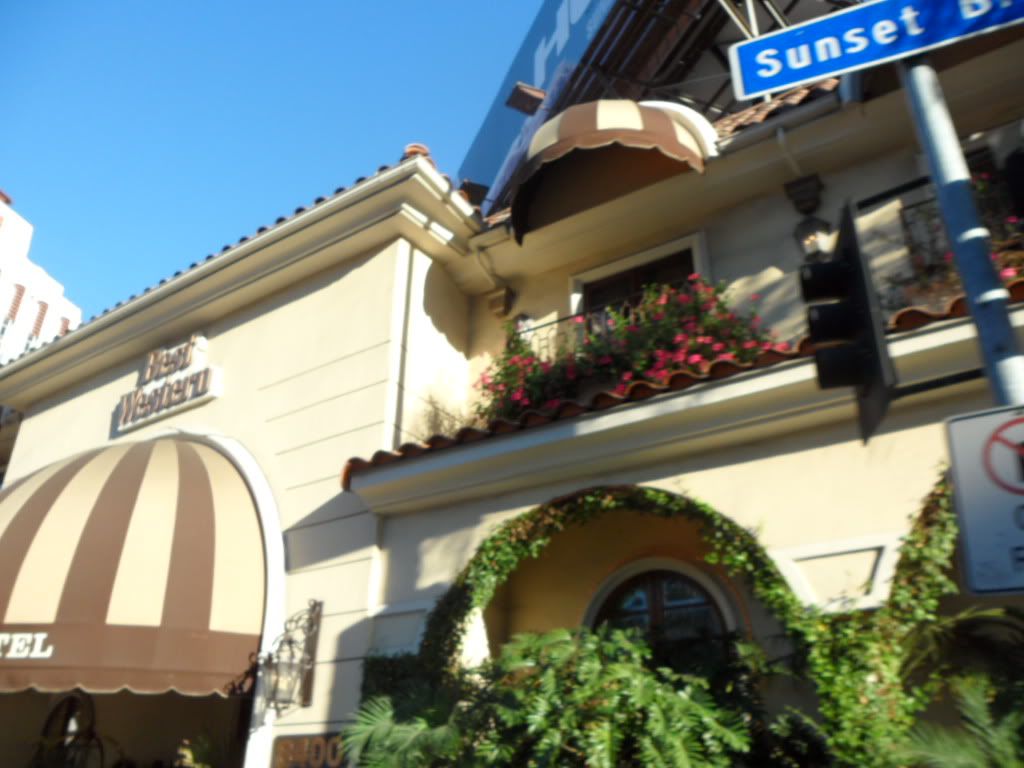 Sunset Boulevard
A great hangout place to just chill and enjoy the sunset.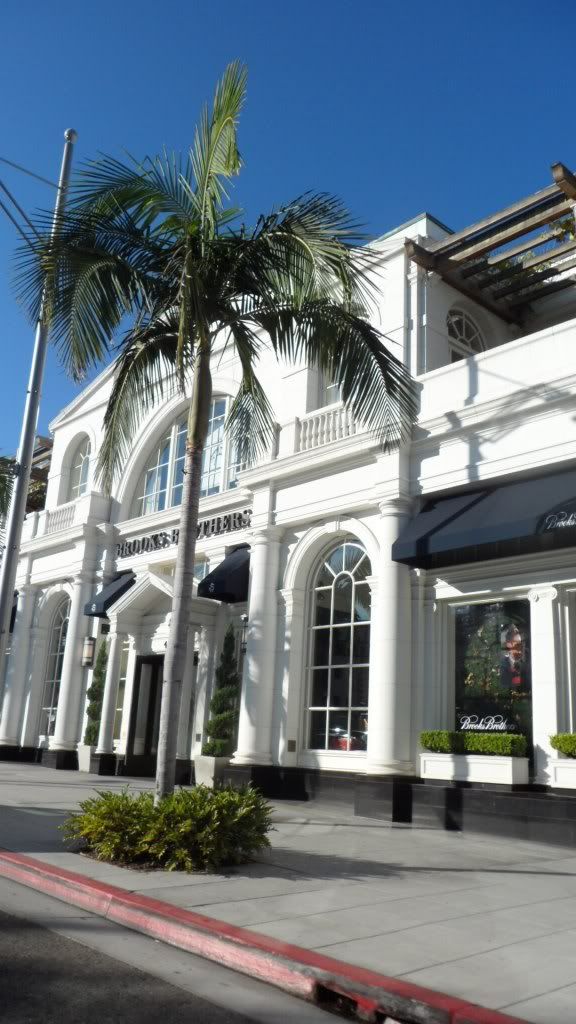 Rodeo Drive
Luxury brands can be found here. Though many shopping belts like Oxford Street, Champs Elysees and even Orchard Road carry these luxury brand names, Rodeo Drive offers a classy feel and even a hope of a glimpse of celebrities!
Los Angeles California
Kate then planned a walking tour of Los Angeles city. I just told her that we have got to visit the Staples Centre, the rest was up to her.
First, we visited Chinatown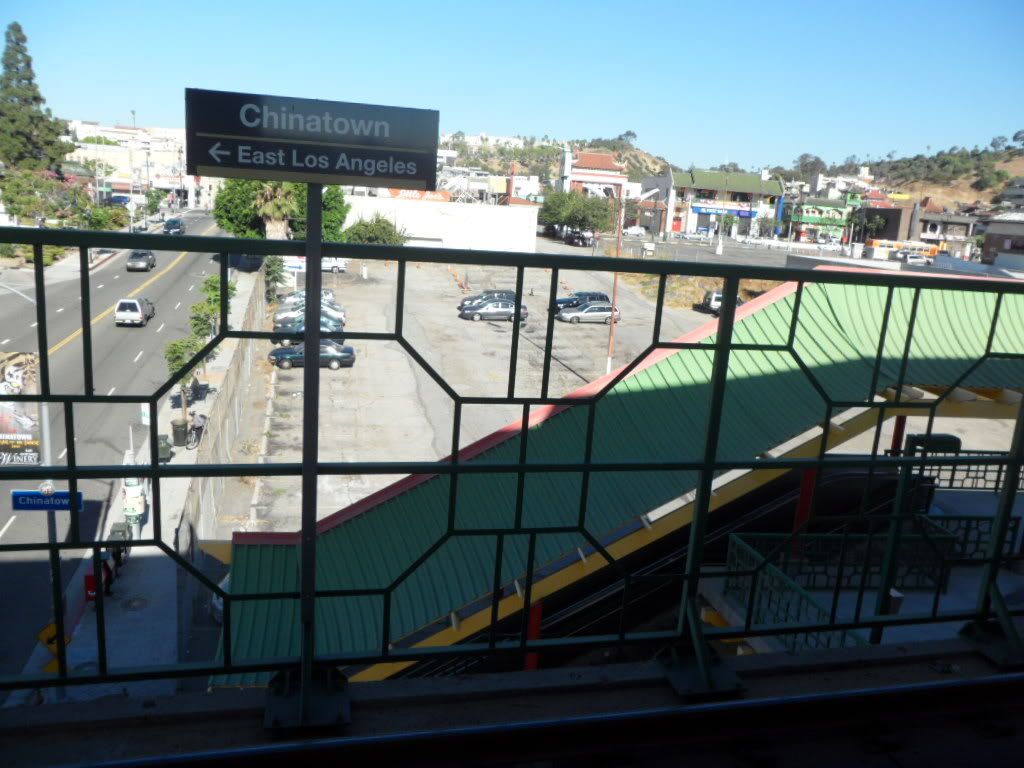 Chinatown from the station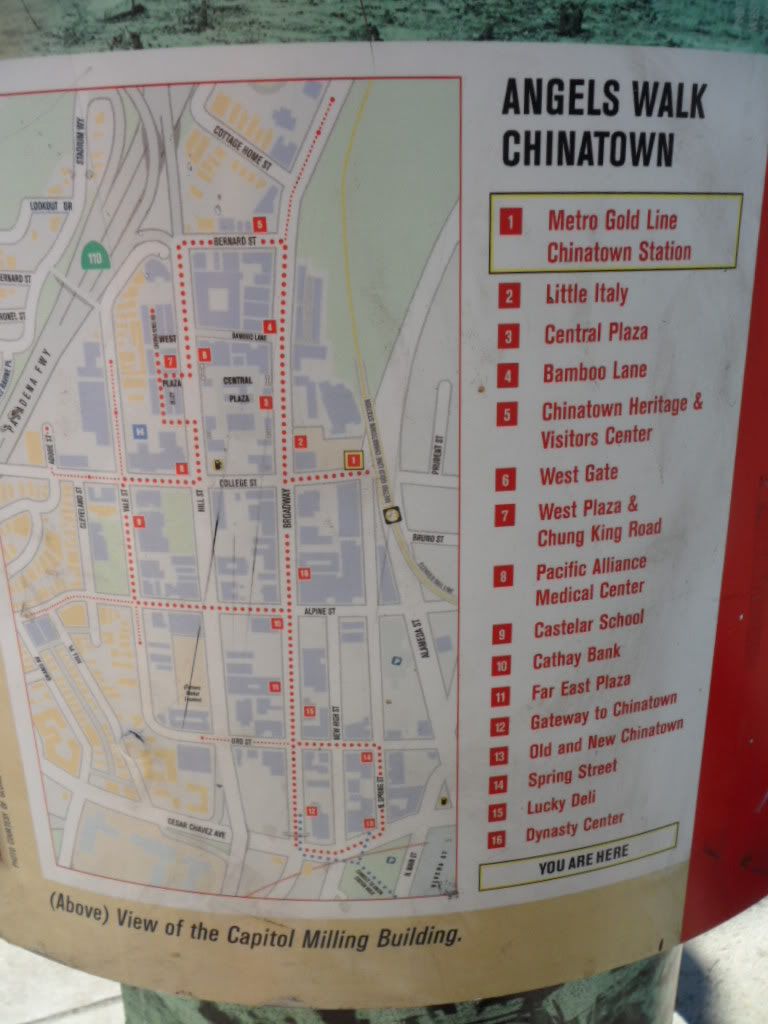 Map of Chinatown Los Angeles, California

Shops in Chinatown Los Angeles, California
Passing by a cantonese dim sum shop, we dropped by to have some egg tarts and char siew bao. They tasted nice, but in a different way.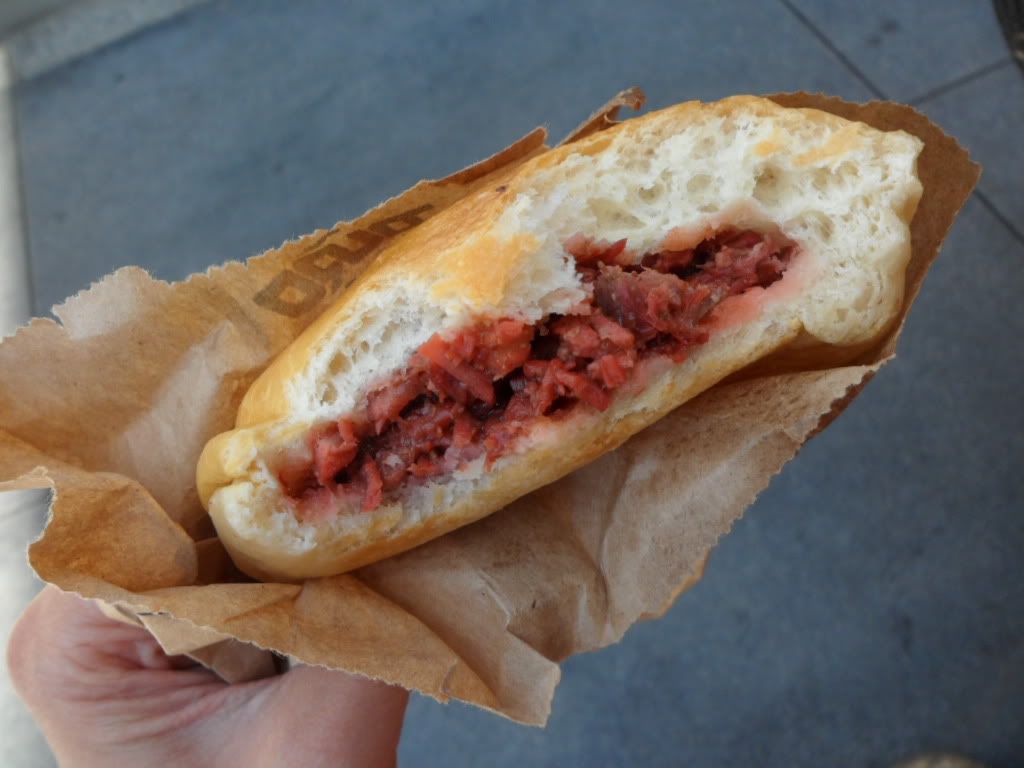 Char Siew Bao from Chinatown LA
A short walk away was the famous Philippe Original French Dipped Sandwich which we saw from Man vs Food on Travel Channel. We had to try it not only because it was recommended on MVF, but also because we had tried another version at Di Nic's @ Reading Terminal Philadelphia.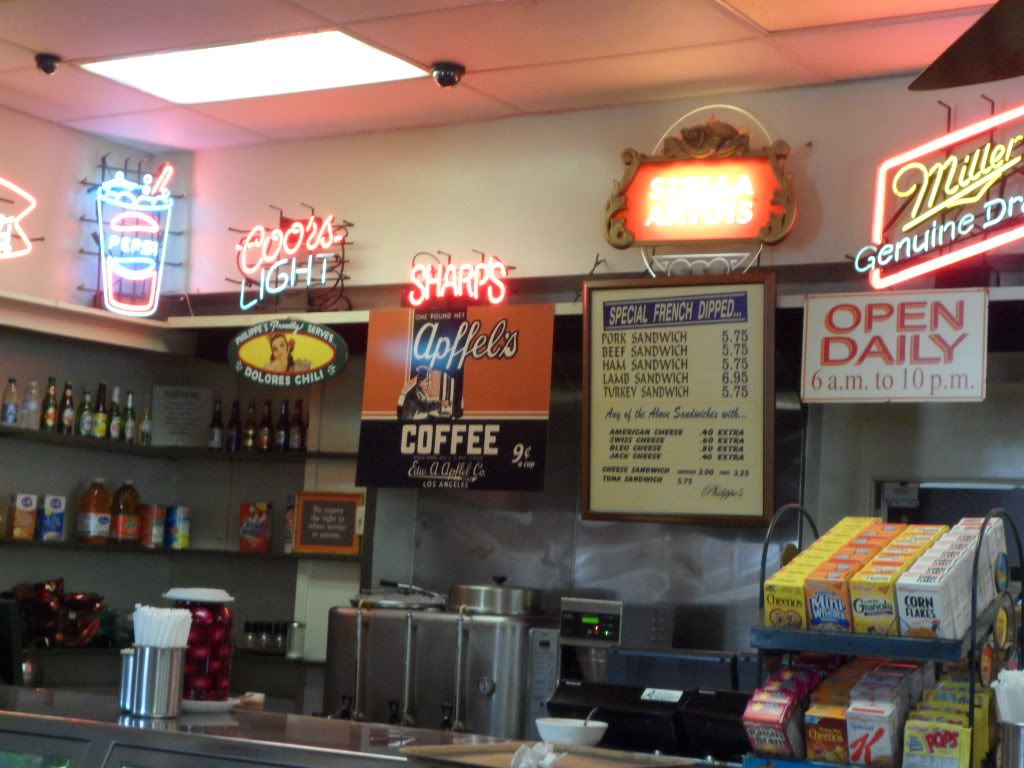 Counter of Philippe – The Original French Dipped Sandwich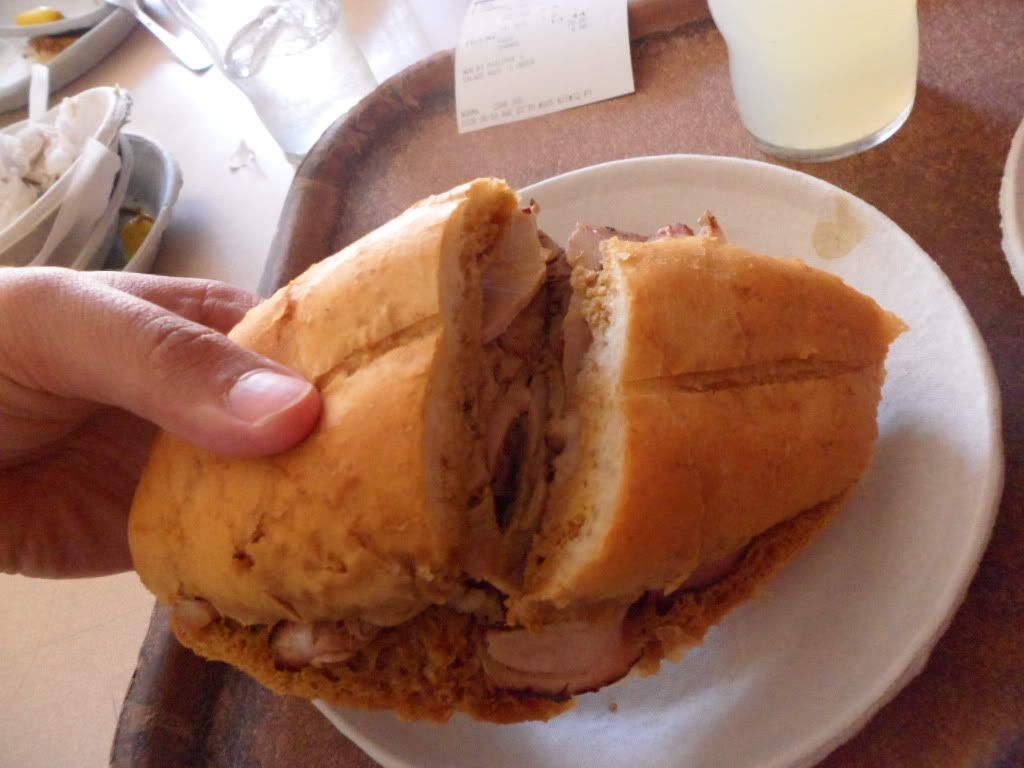 Pork Sandwich from Philippe
After the food tasting, we pronounced Di Nic's the winner. The sandwich from Philippe was quite tough even after the dip. The roast was also not as tasty as that of Di Nic's as well.
Next begun our city tour!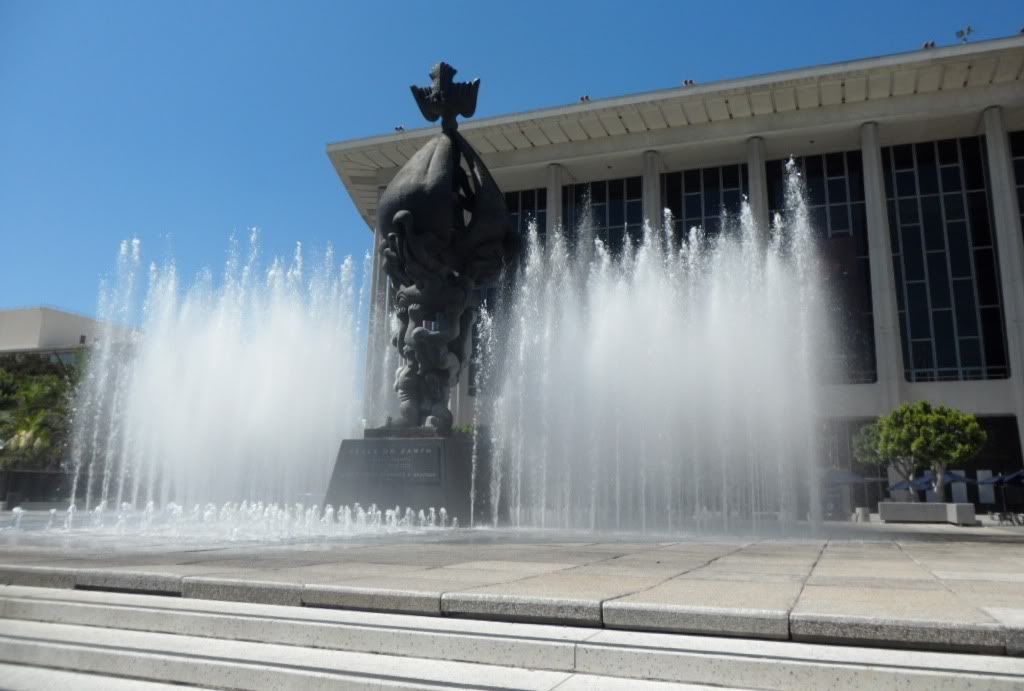 Fountains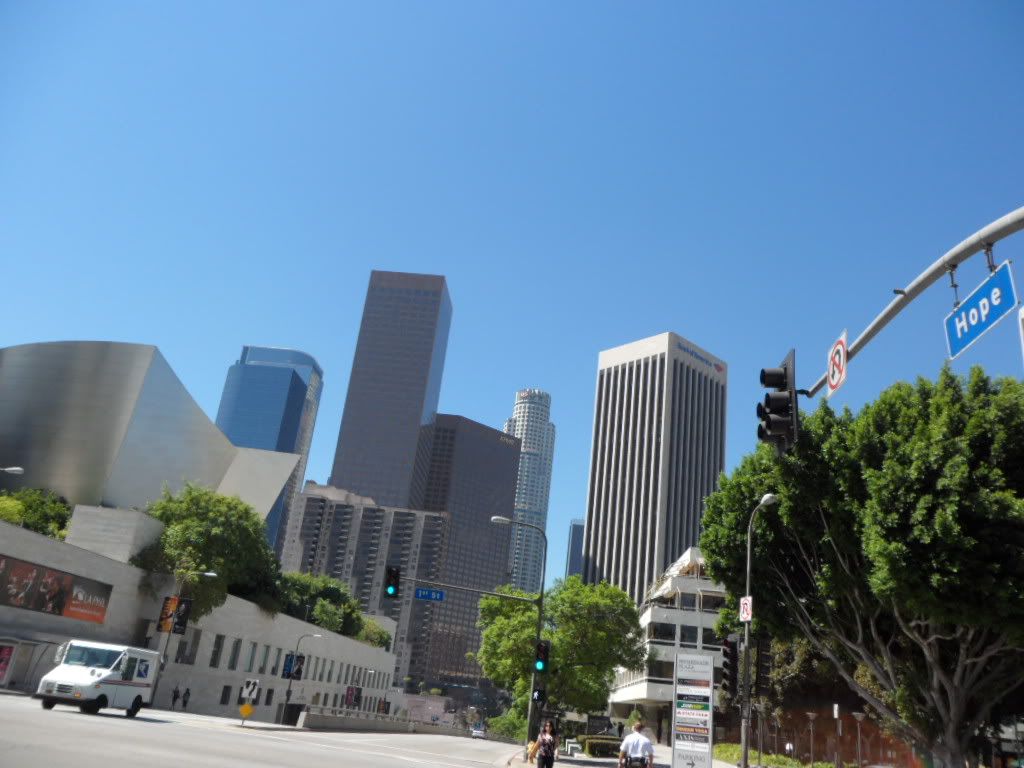 LA City Skyline
We also armed ourselves with Starbucks coffee which tasted really good at an affordable price as well (slightly less than 3 bucks a cuppa)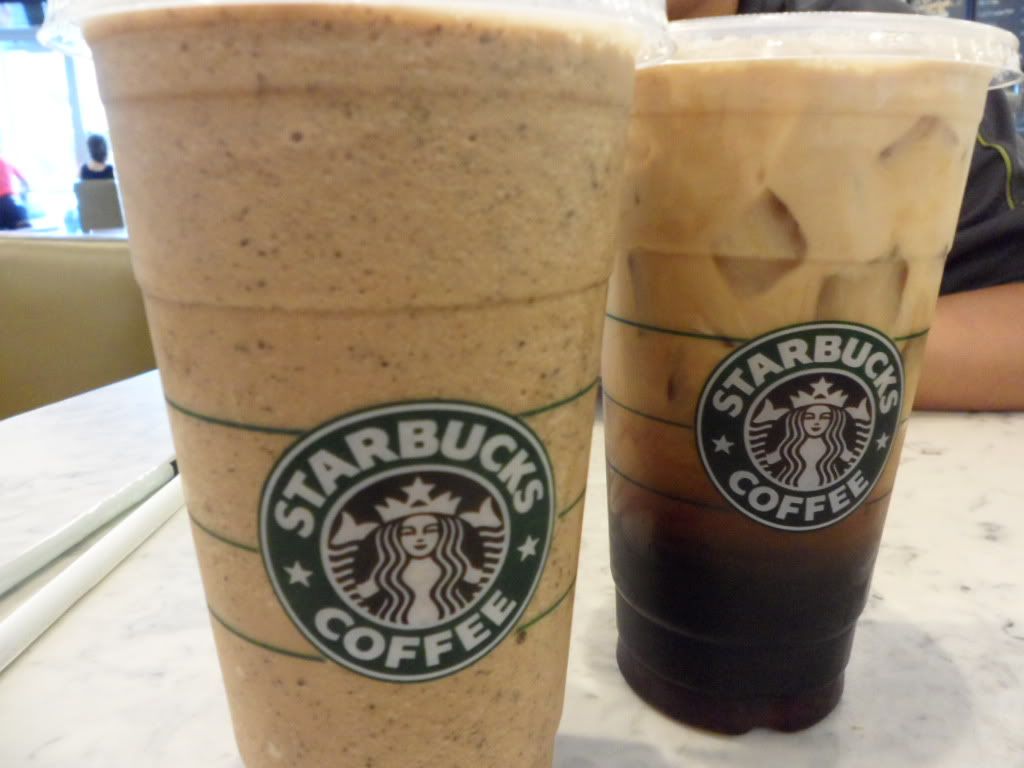 Java Chip Frap and Ice Coffee with Milk
We then arrived at the Staples Center…

Staples Center Los Angeles California
We were at the home of the LA Lakers! (think Kobe Bryant and Magic Johnson).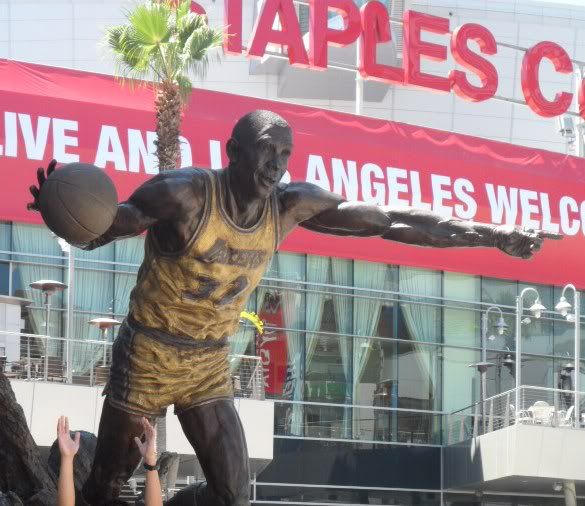 Statue of Magic Johnson at Staples Center
At the souvenir shop, we realised that the Staples Center was home to 4 teams – the NBA's Los Angeles Lakers and Los Angeles Clippers, the NHL's Los Angeles Kings and the WNBA's Los Angeles Sparks!
We also popped by the Grand Central Market

Grand Central Market Los Angeles California
and Little Tokyo…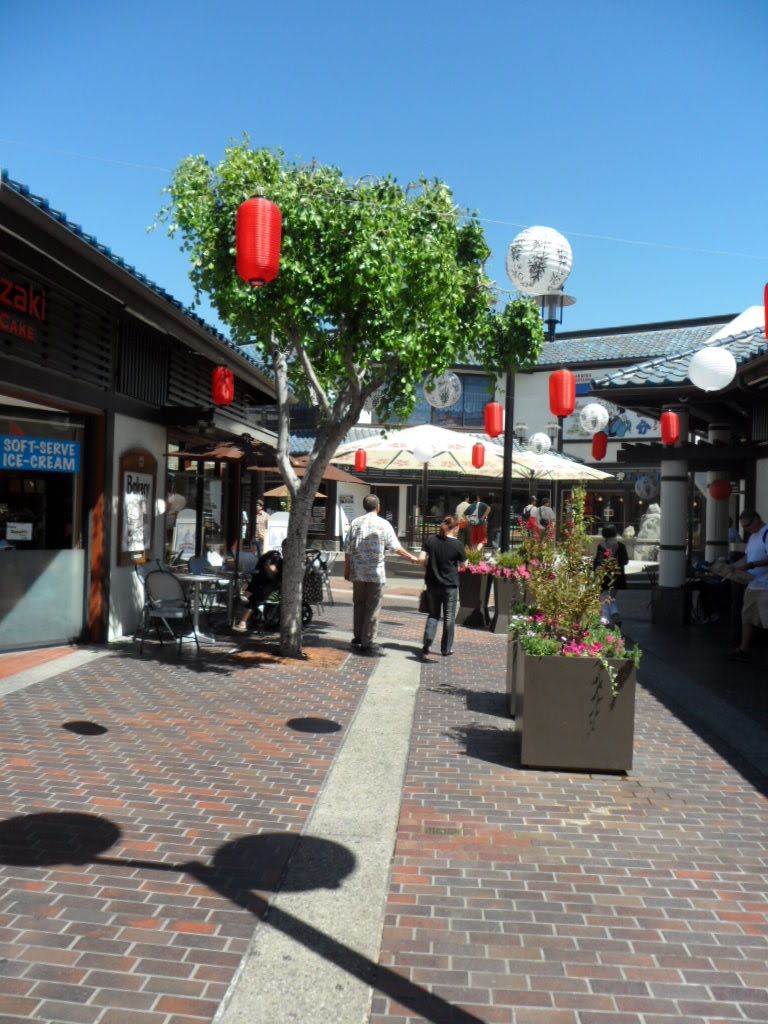 Streets of Little Tokyo Los Angeles California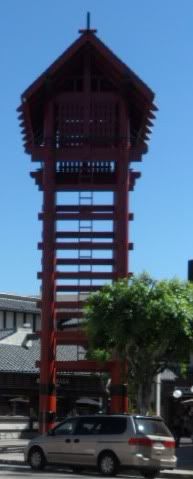 Tower at Little Tokyo Los Angeles California
When you see this tower, you know that you are at Little Tokyo. Here, you've got to try some Japanese food. We had a salad, the Char Su Ramen (Extra Large at 9.7USD) as well as the Pork Curry Rice at 8.20USD. The servings were huge and the taste was great! The Char Su was full of flavour and had a succulent texture to it! Yum!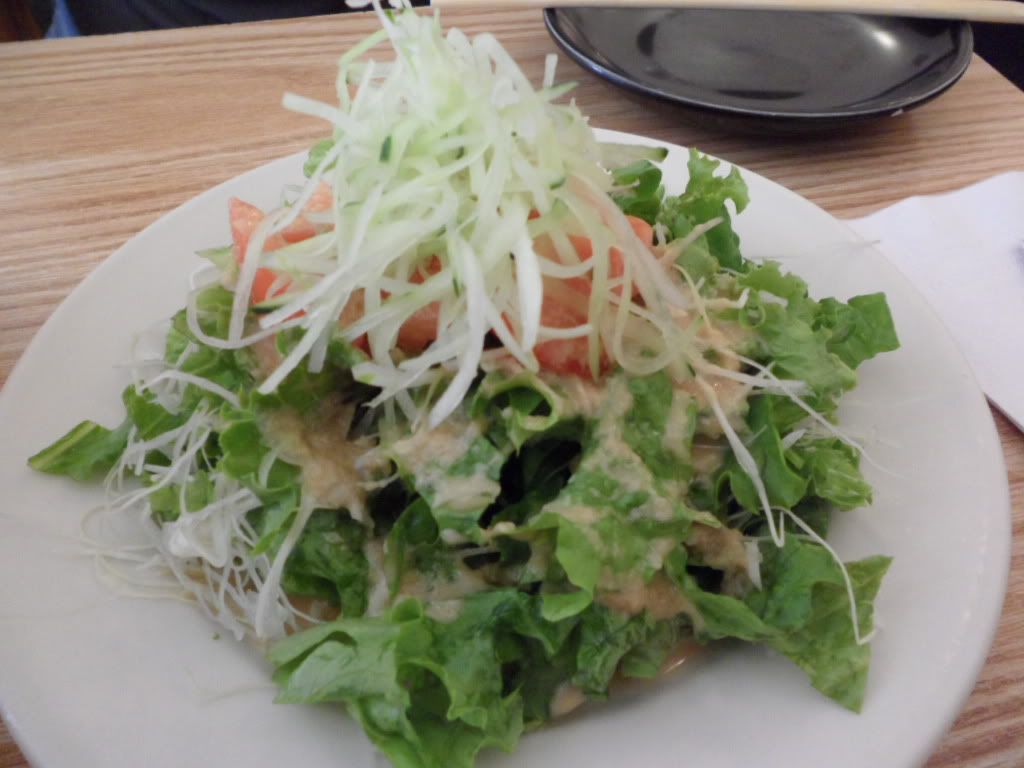 Yummy Salad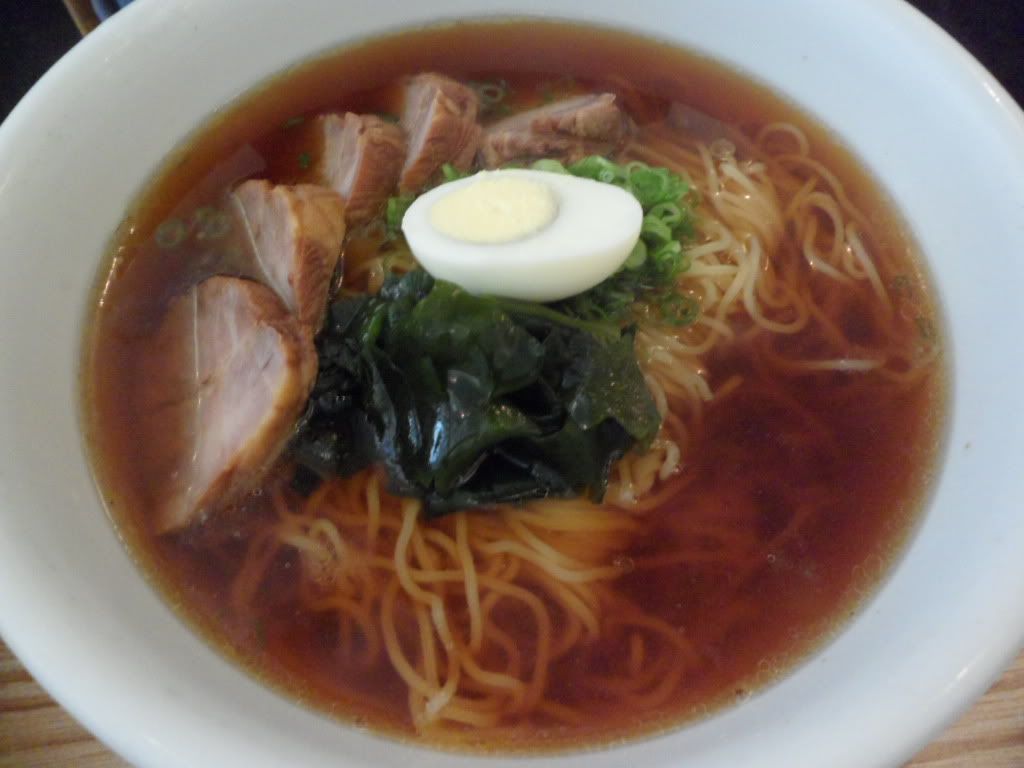 Cha Su Ramen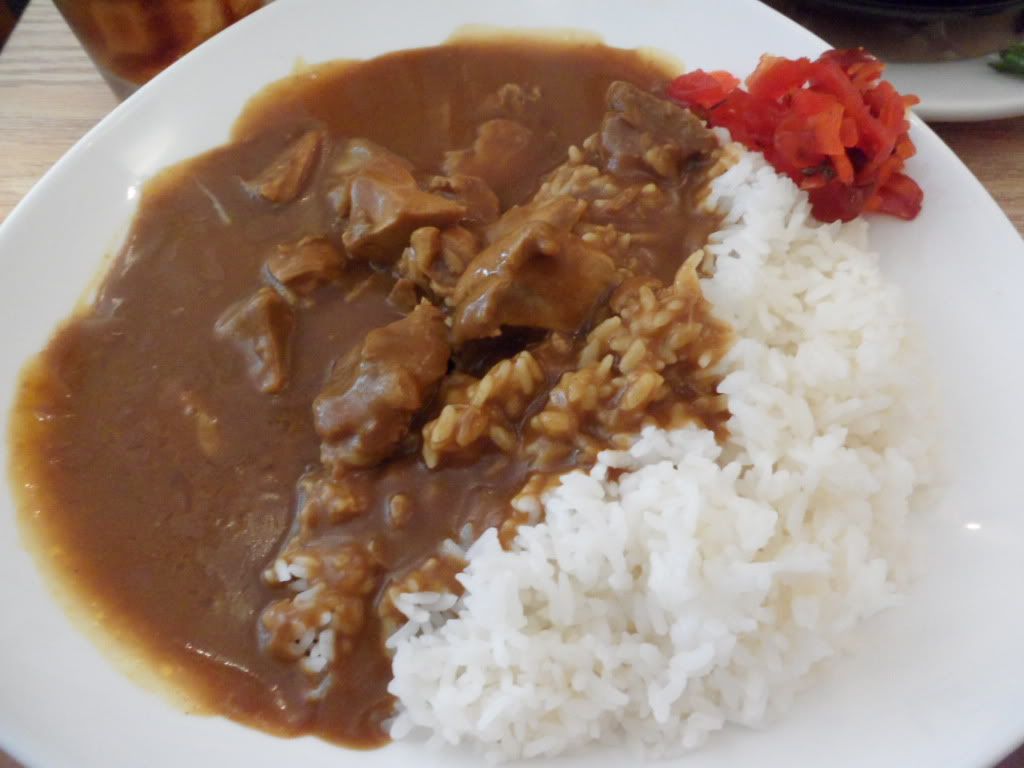 Pork Curry Rice
We also had a nice stroll through the Mexican Market at Olvera Street where you would see mexican souvenirs, small guitars and traditional costumes. The walk through was shaded and had some lanes that you can visit and explore as well…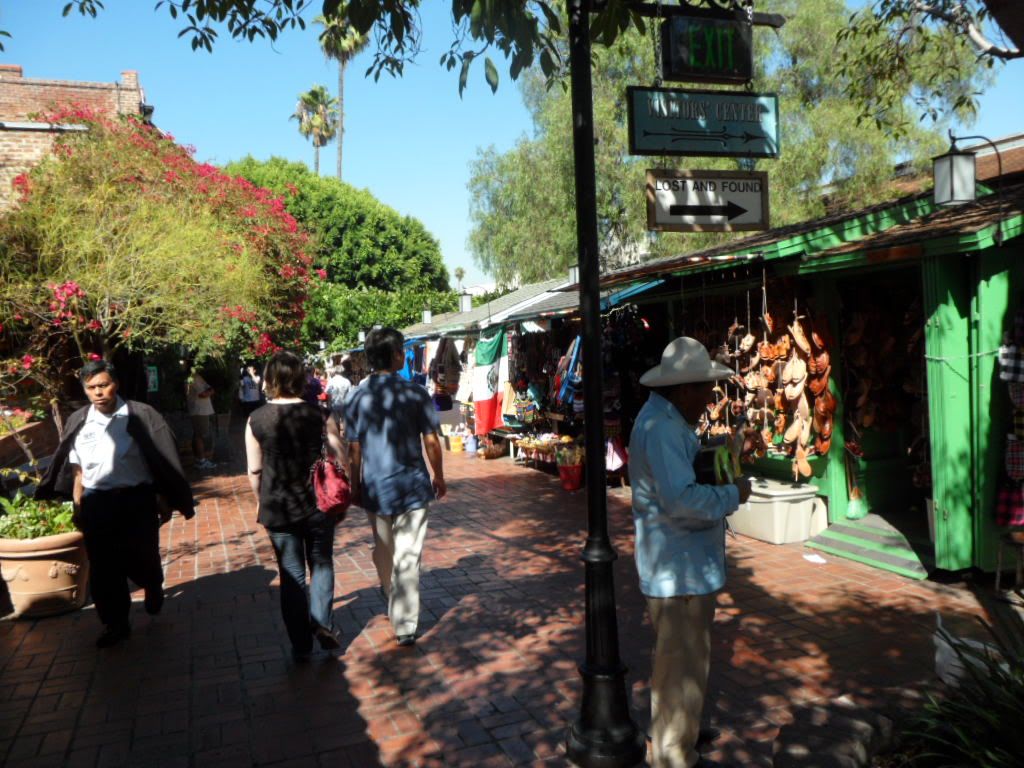 Mexican Market at Olvera Street
Nearby was the Union Station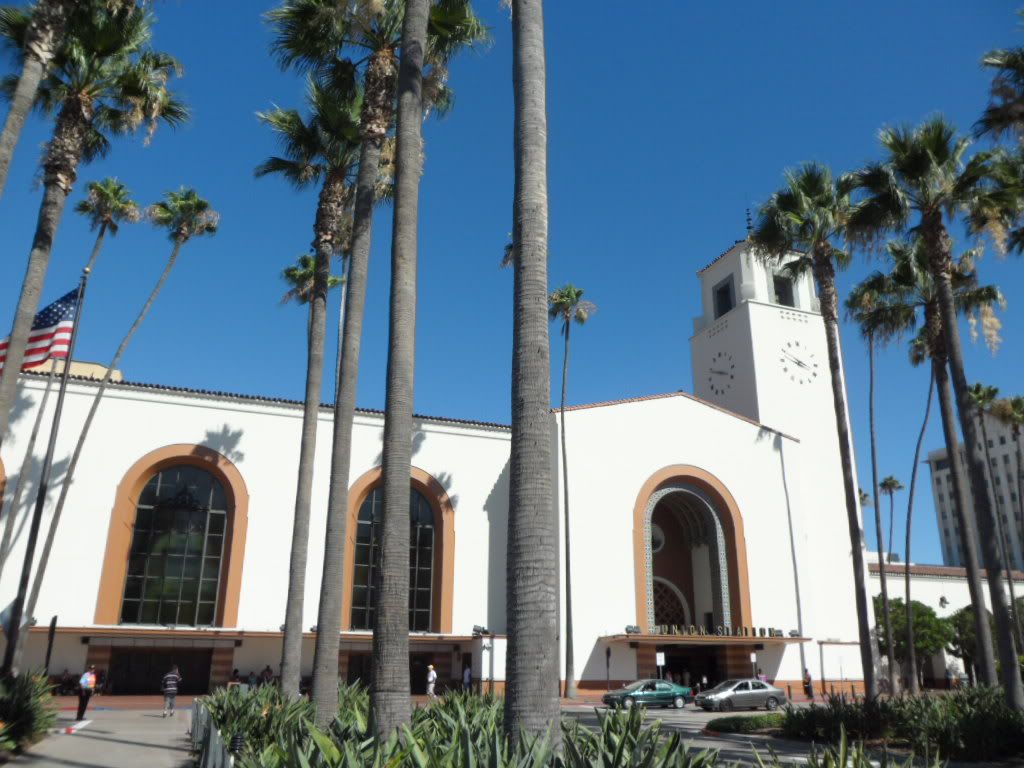 Union Station Los Angeles California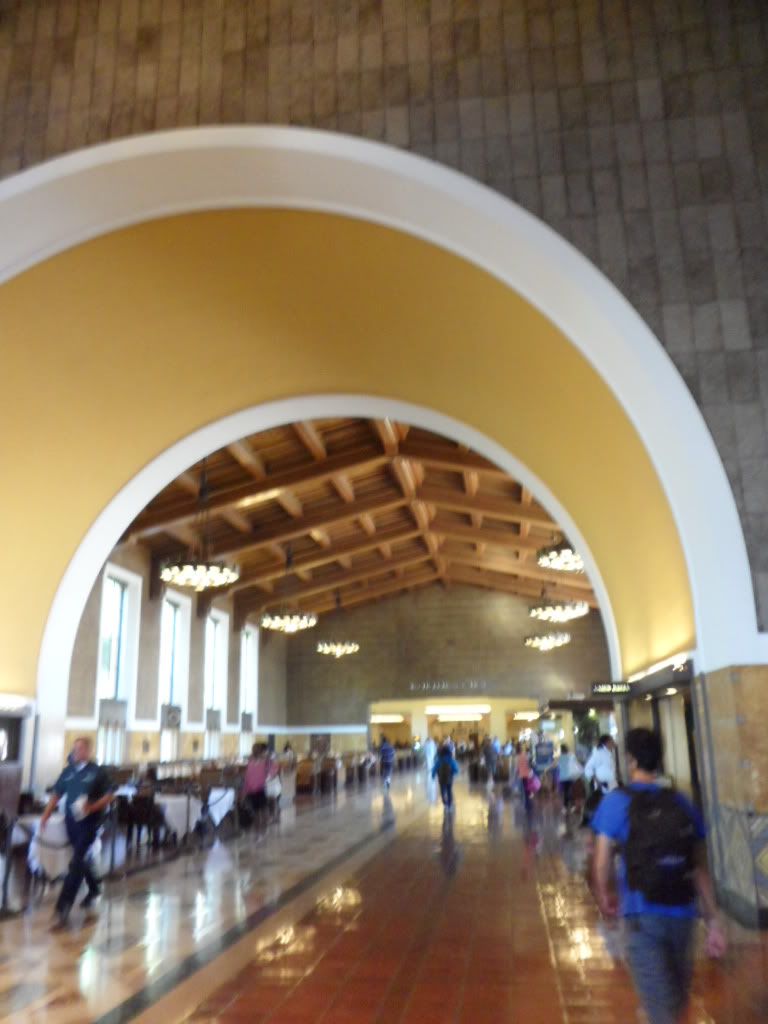 Interior of the Union Station
Verdict
There are so many things to do, places of interest as well as attractions in California. The city of Los Angeles can provide nice walking tours while Hollywood exudes a different class of its own.
Be it the beach, the high life or the city, Los Angeles certainly makes a great visit for tourists and locals alike!
P.S. Did you know that Los Angeles means "The Angels" which is why the city has also a nickname of "The city of Angels"
If you enjoyed our content, "Like" us on Facebook Today!

Related posts: