Tissamaharama Temple and Kataragama Temple, Sri Lanka: Just 2 of The Many Famous Temples in Sri Lanka
As we were informed by Sujith at My Village Hotel that the best time to visit the Kataragama Temple is 6.30pm to see a procession, our driver took a detour to let us visit the Tissamaharama Temple first as we were still early. Our driver alighted us in front of the temple and waited in the car along the road side.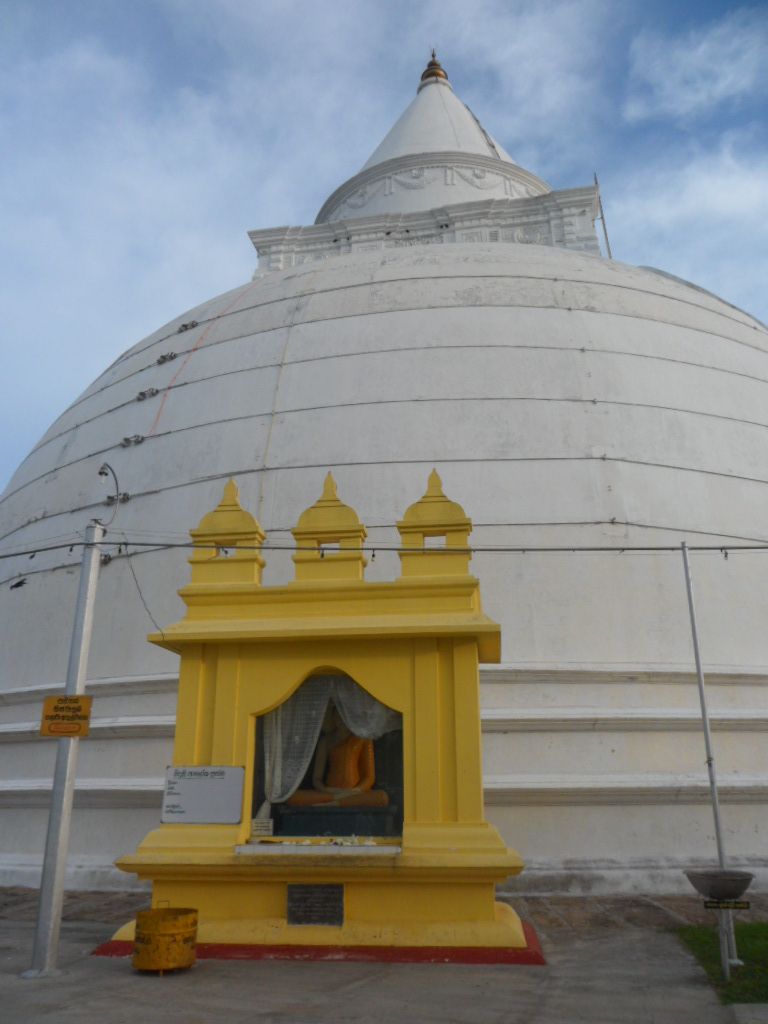 Tissamaharama Temple
It was our first time visiting a Buddhist temple in Sri Lanka and we weren't quite sure what to do. We saw a local family walking around the temple so we decided to do the same and see what is on the other side. After walking a complete round, we were puzzled. There was no door! We head back to the car and asked our driver what is in the building, and he replied in a very matter-of -fact way: "Cement." We asked more questions like "Why is there no door?", "Why would they build such a big building?", "Who are the devotees praying to when they face the building and chant?" but our driver spoke little English and could not answer us. Later, we found out from a Sri Lankan friend that the temple is a sealed room containing the King's jewels and treasures, as well as religious items.
We arrived at Kataragama Temple slightly after 6pm and could see many devotees lighting candles and queuing up in an orderly fashion to offer their fruit offerings. At 6.30pm, the procession began.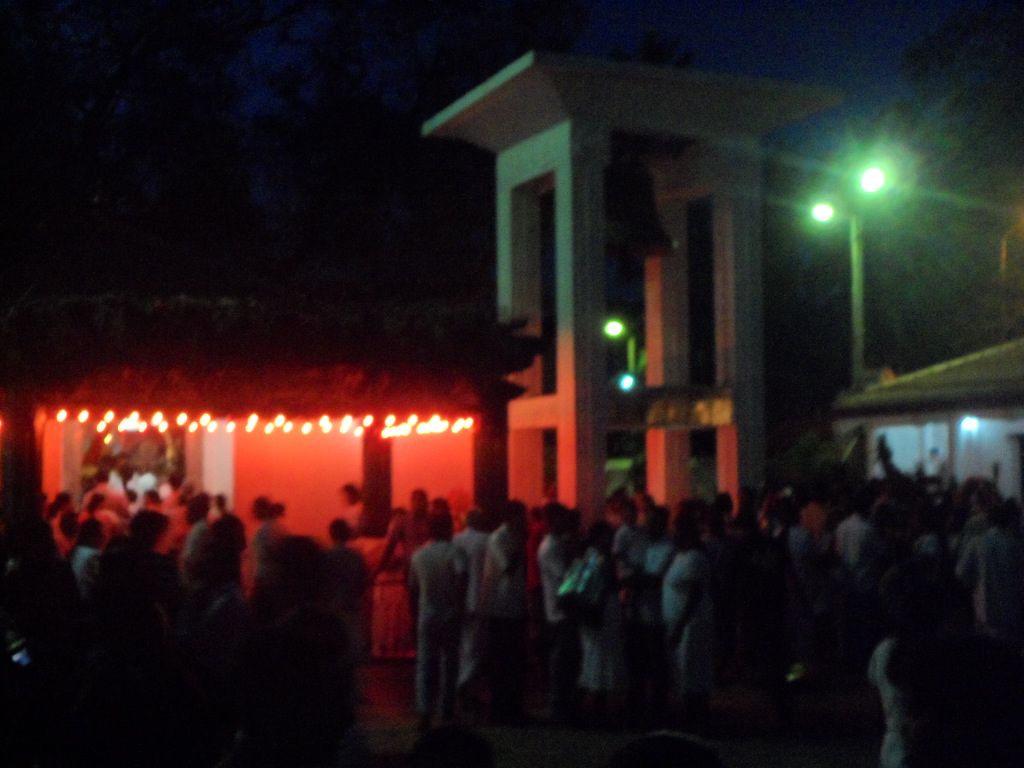 Devotees at Kataragama Temple waiting to present their fruit offerings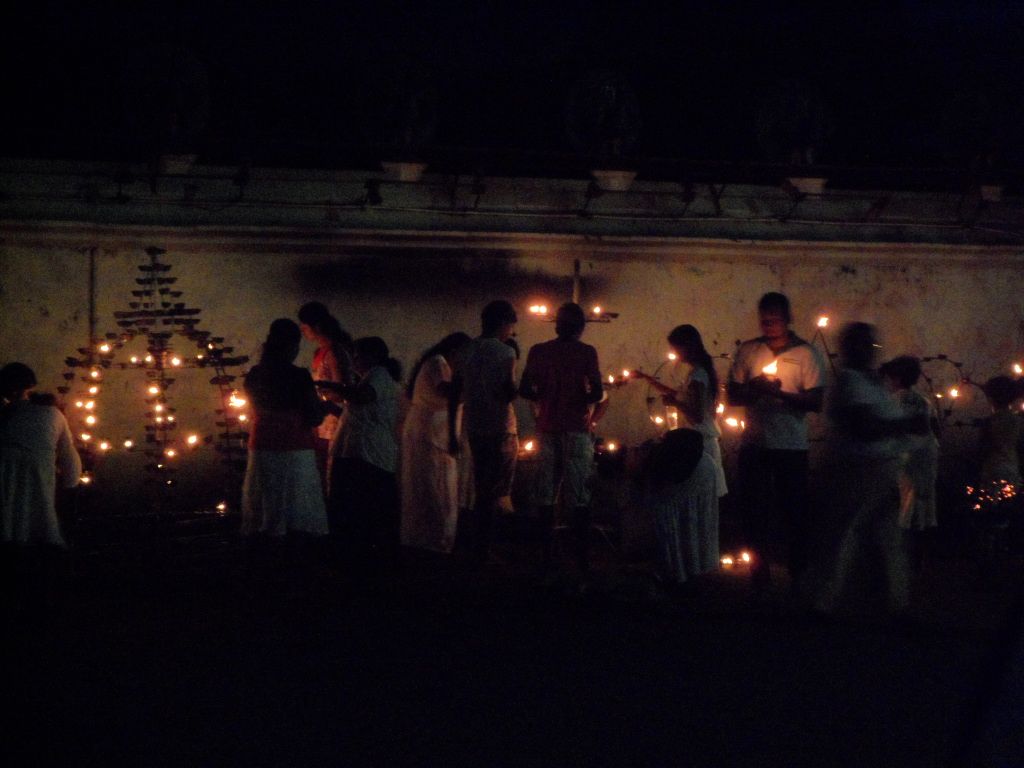 Devotees at Kataragama Temple lighting candles
There were a few things I noted about the temples in Sri Lanka:
1. The devotees offer fruits and flowers instead of burning of incense.
2. There is usually a caretaker to look after your shoes/sandals for a nominal fee (about 25cts per pair) as footwear is not allowed on the temple grounds.
3. The female devotees are dressed in white tops and white long skirts (the knees must be covered).
4. There are elephants there where you can pay a fee to take a photo with, and the little kids get to play an elephant version of "London Bridge" .
Do find time to visit the famous Sacred Temple of The Tooth Relic in Kandy and Rock Temple in Dambulla too. (Both temples require foreign tourists to pay an entrance fee).
For your convenience, we have arranged for the best hotel deals in Sri Lanka right here!
If you enjoyed our content, "Like" us on Facebook Today!

Related posts: