Nestled at the corner of level 2 at Parkway Parade is Toby's the Dessert Asylum. Kate and I saw the unpretentious ambience of the place and decided to give it a try.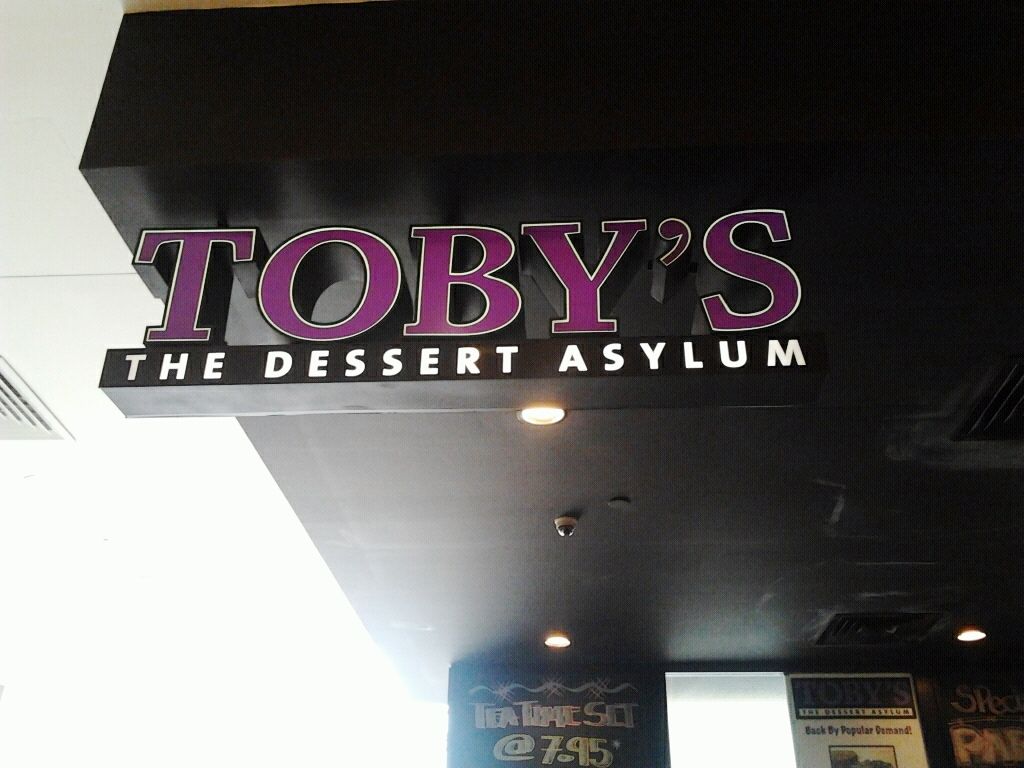 Toby's the Dessert Asylum @ Parkway Parade
The first thing we noticed was that the crew did not have any uniform or same-coloured polo-T. Everyone wore their own shirts to work. Everyone was able to be cashier, serve the food and clear the tables. Talk about empowering! Perhaps it's a family owned business? Anyone care to comment?
We took some time to scan through the menu as there were simply too many items to choose from!

Mains Menu @ Toby's the Dessert Asylum
The blue lightning beside some of the dish represents "Chef's recommendation" or something along those lines. This day, we decided to have one mains and one dessert to share, so we went with the pork stew baked rice.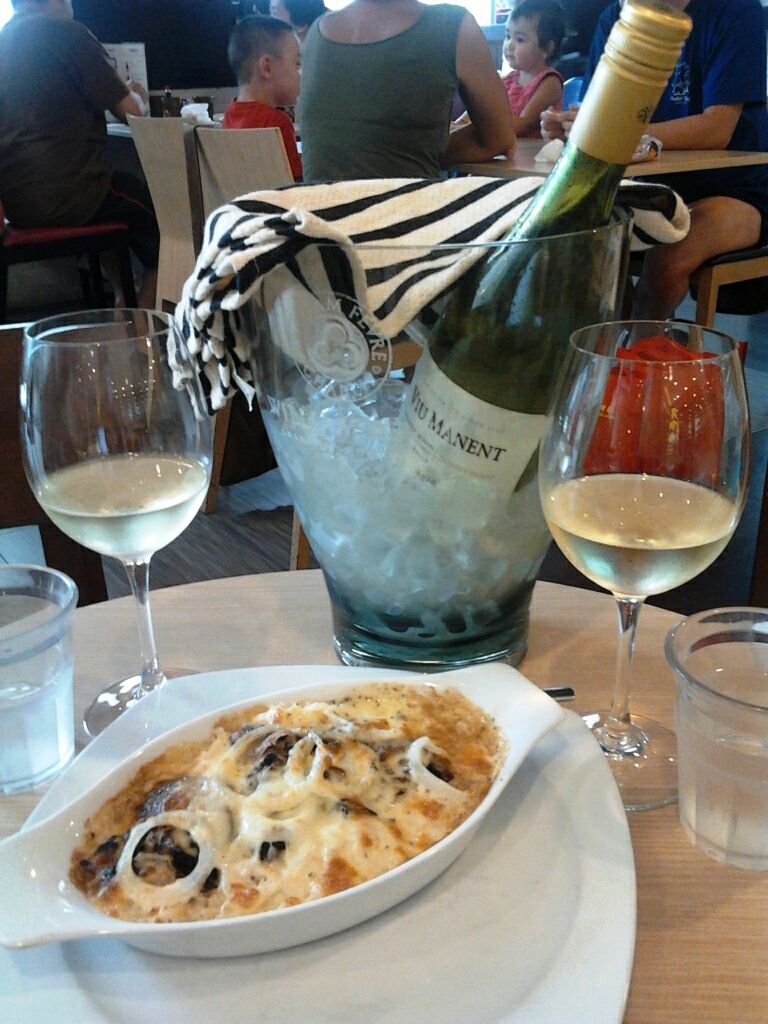 Pork Stew Baked Rice with Chardonnay @ Toby's the Dessert Asylum – $12.95
The pork stew somewhat resembled the chinese mei cai kou rou. Surprisingly, this east (pork stew) meets west (baked rice with cheese) combination, worked really well and we tucked into it readily!
Next we had our dessert.

Dessert Menu @ Toby's the Dessert Asylum
We scanned through the menu and decided to go for another chef's recommendation that needed 15 minutes of waiting time – The Leaning Tower of Toby.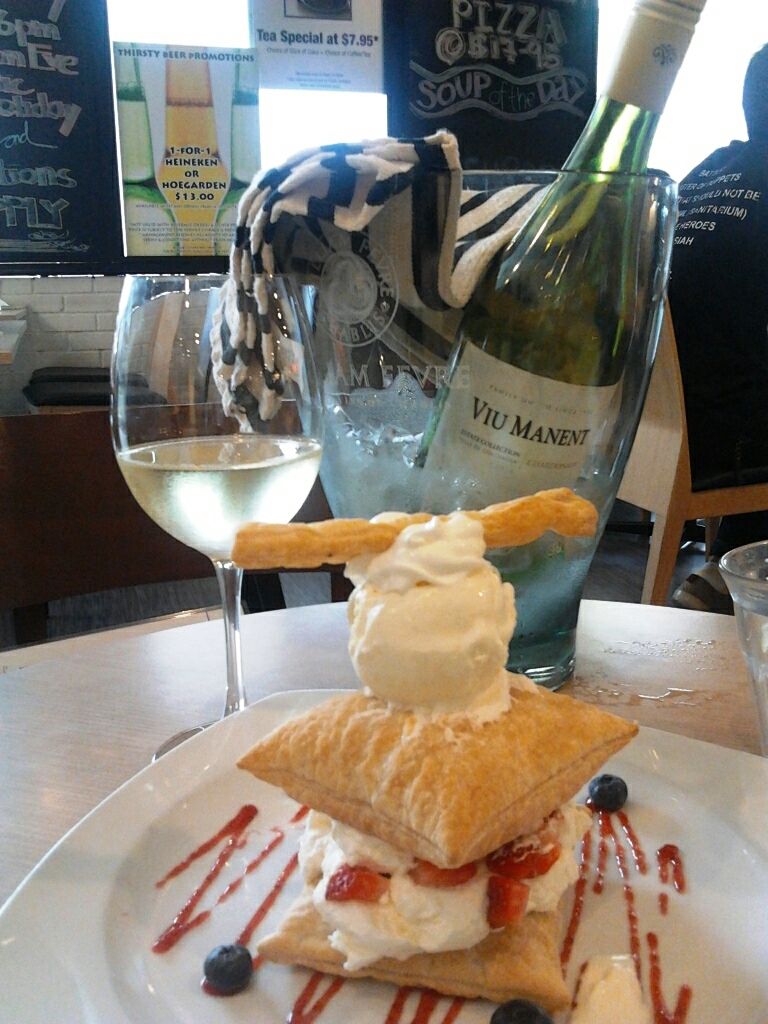 The Leaning Tower of Toby @ Toby's the Dessert Asylum – $12.95
The tower was made up of 2 squarish pastries, sandwiched between a strawberry / whipped cream layer as well as a scoop of vanilla ice cream, topped with another roll-like pastry.
The highlight of this dessert would be the fresh cream that went really well with the pastry and berries (there were blue berries as well). We think that the taste and presentation was good. But the price was a little steep.
We also ordered a bottle of Chardonnay ($28.95) to accompany our meal and dessert.
All in all, Toby's the Dessert Asylum offers good service (friendly staff), warm and welcoming ambience. Standard of food is somewhat comparable to most western joints. Good place to hang out with friends!
If you enjoyed our content, "Like" us on Facebook Today!

Related posts: