There are so many things to do and attractions in Amsterdam! If you're looking for a Amsterdam Travel Blog that tells you all the top must do things in Amsterdam, you're at the right place! Let's find out what are some of the things that you can do right here in Amsterdam!
Things to do and Attractions in Amsterdam
1. Amsterdam Canal Cruises

View of the Amsterdam Canals
Ditch the bike (or your shoes) and hop on the Amsterdam Canal Cruises! By taking this cruise, you will be able to cover all the major attractions in Amsterdam, all in the comfort of your seat onboard the cruise!
2. Visit to the Flower Markets (Bloemenmarkt) in Amsterdam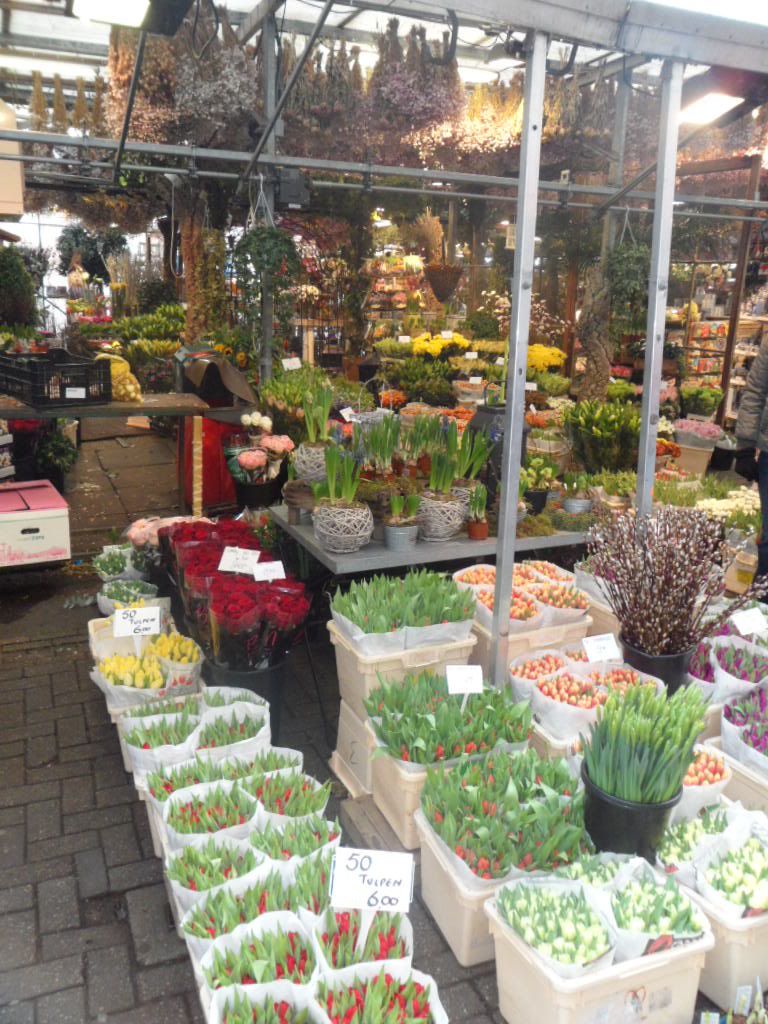 Flower Market Amsterdam
Along Singel, you will be able to find the Bloemenmarkt (aka Flower Market) in Amsterdam! Here you will be able to find many different varieties of the famous flower export of the Netherlands – Tulips!
3. Anne Frank House in Amsterdam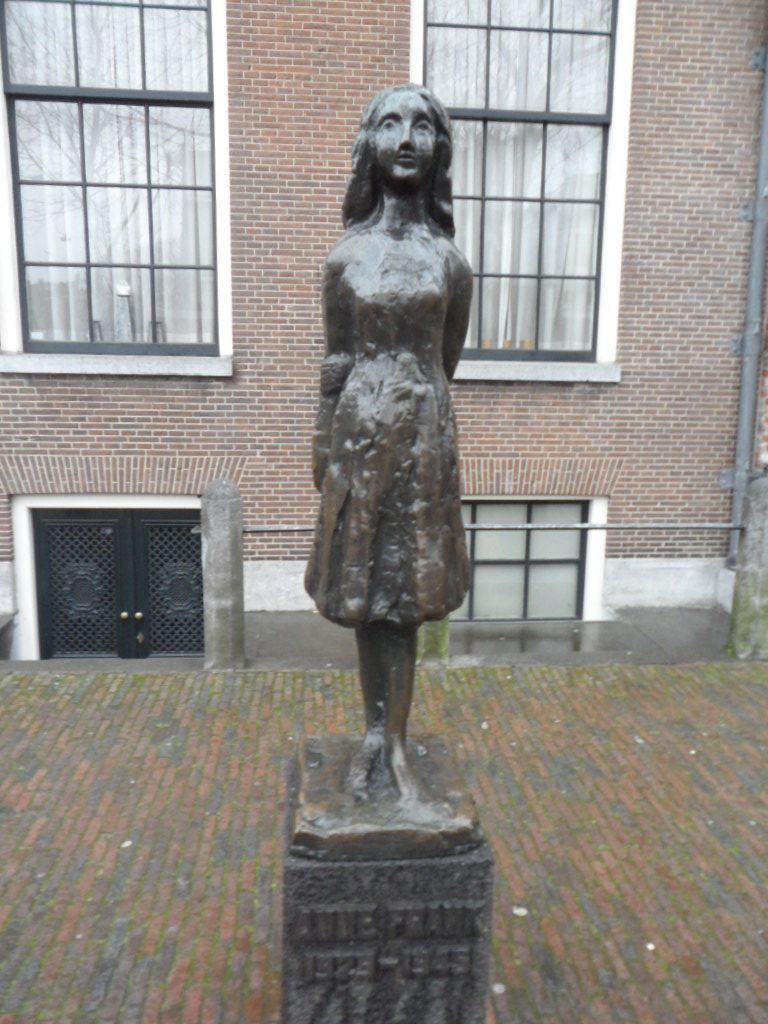 Anne Frank's Statue @ Church near Anne Frank House
Interested in history? Anne Frank House will allow you to step back in time via Anne Frank's diary that depicts the occupation of Nazi Germany during WW2!
4. Zaanse Schans to see Traditional Windmills near Amsterdam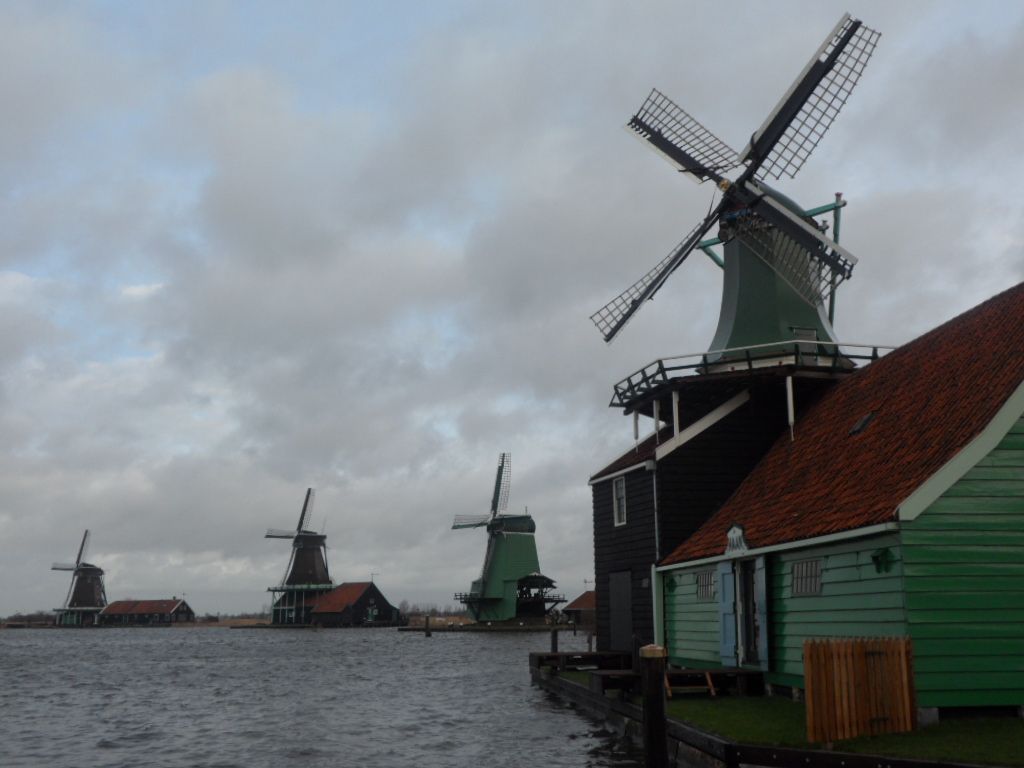 Traditional Windmills
A short ride away from Amsterdam Central Station is Zaanse Schans (stop at Koog Zaandijk Station). At Zaanse Schans, you can have the opportunity to see these traditional windmills that still works today!
5. Oldest Albert Heijn in the Netherlands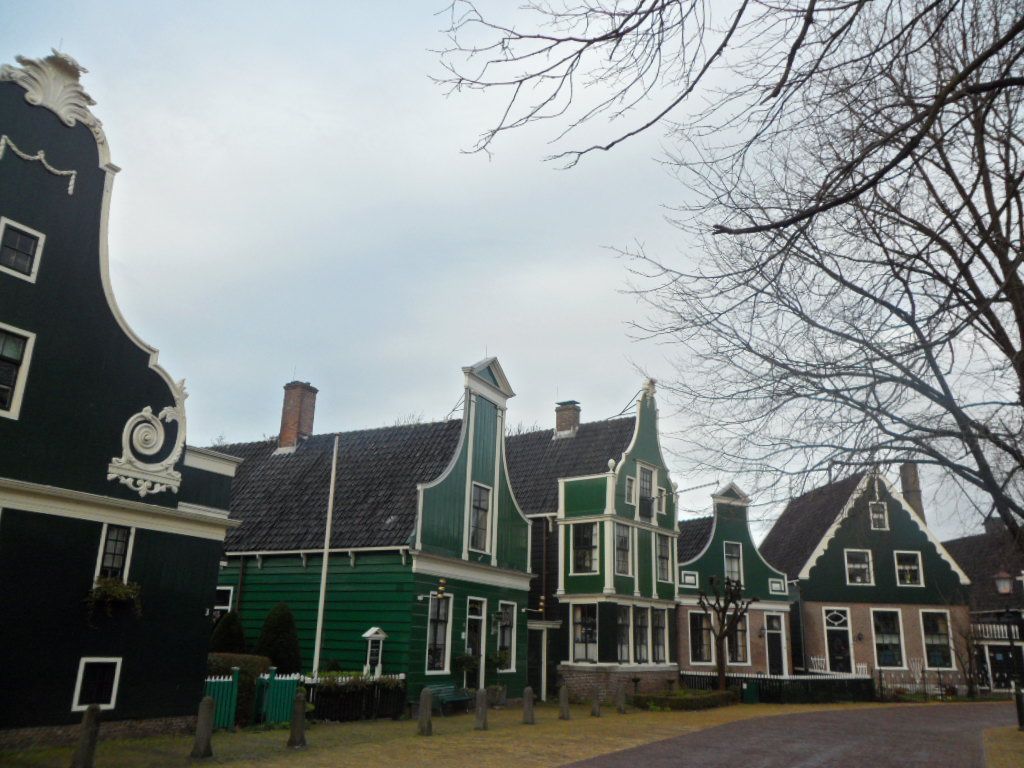 Oldest Albert Heijn in the Netherlands
While you're in Zaanse Schans, why not visit the oldest Albert Heijn in the Netherlands that was established since 1887? It is today a museum but still serves good coffee (go to the back!) – the bedrock of this household supermarket chain in the Netherlands!
6. Of Clogs and Wooden Shoes

Rows of Clogs
Visit the clog making demonstrations at Zaanse Schans and you'll be amazed at how these simple soft woods can become colourful and intricately designed clogs worn in the Netherlands!
7. Park Plaza Victoria Amsterdam

Swimming pool at Park Plaza Victoria Amsterdam
Pamper youself at the Park Plaza Victoria Amsterdam! Here you can choose to stay at the new Urban wing or the traditional Victoria Wing. Whatever your choice, you'll enjoy the heated indoor pool with a glass roof even as it snows in the deep winter night!
8. Your pick of La Place Amsterdam OR Japanese "All You Can Eat" Buffet in Amsterdam!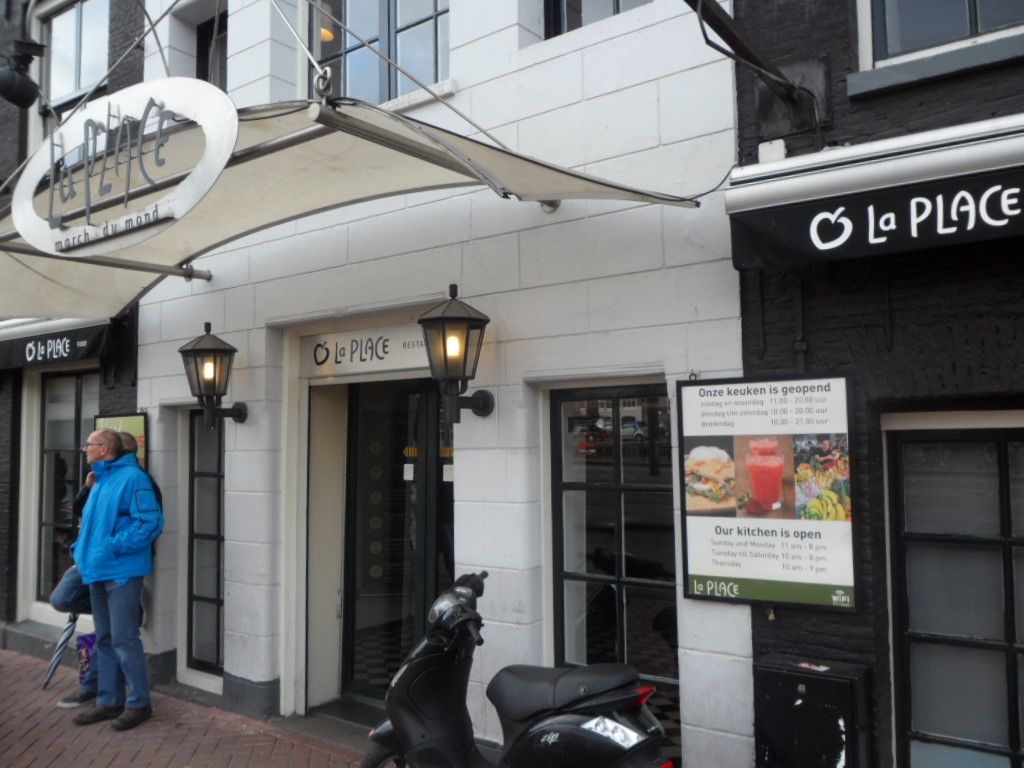 La Place Amsterdam
La Place is Amsterdam's version of Marche in Singapore! Here you can find a large variety of food that includes meats, pasta, pastries and desserts!

Salmon Avocado & Tuna Sushi
Fancy a buffet while you're in the Netherlands? Why not try the Japanese "All You Can Eat" buffet in Amsterdam? You'll be surprised by the rules that they have and also pleasantly enticed by the quality of food that they serve up!
9. Albert Cuypmarkt Amsterdam Street Markets!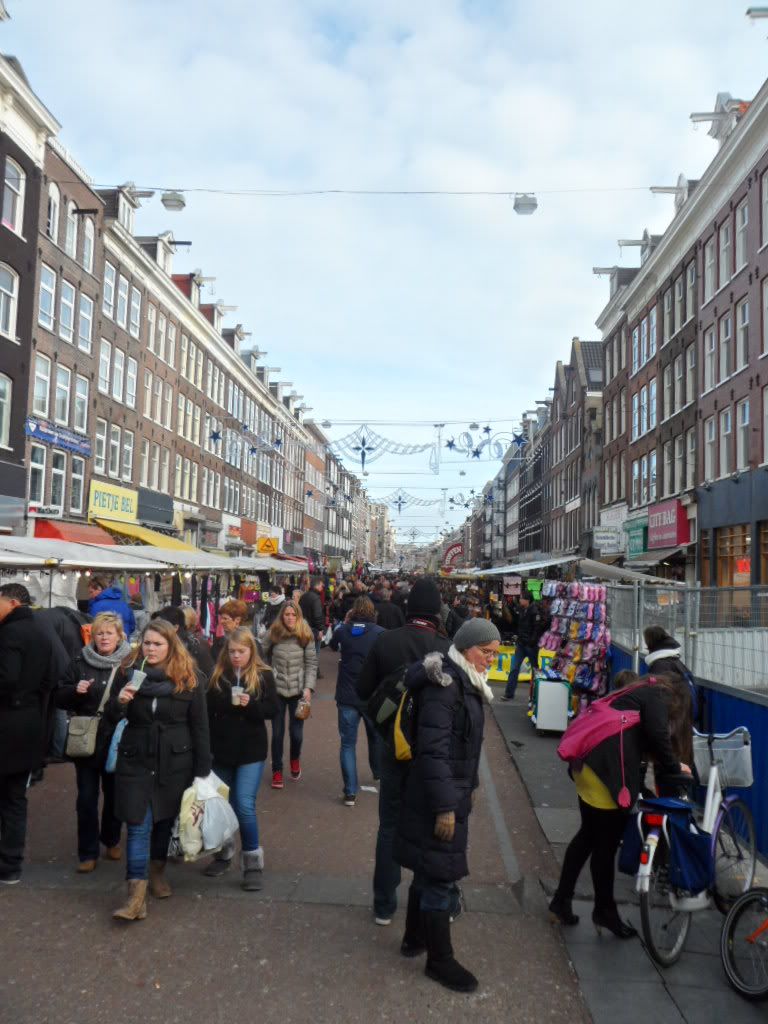 Arriving at Albert Cuyp Market Amsterdam!
If street market is your thing, remember to visit the Albert Cuyp Market in Amsterdam! Here you can try out the street food such as stroopwafels or fried fries and even source out for the best deals at the many different street stalls here!
10. Museums & Shopping in Amsterdam

Rijksmuseum Amsterdam – Did you notice the ice skating rink?
Museums such as Rijksmuseum, Van Gogh Museum at the Amsterdam Museum Square are the evergreens in Amsterdam. Here you can personally view the famous "Sunflowers" as drawn by Van Gogh himself! If art is not your cup of tea, maybe shopping is? You will be spoilt for choice at the shopping streets in Amsterdam from Nieuwendijk to Kalverstraat!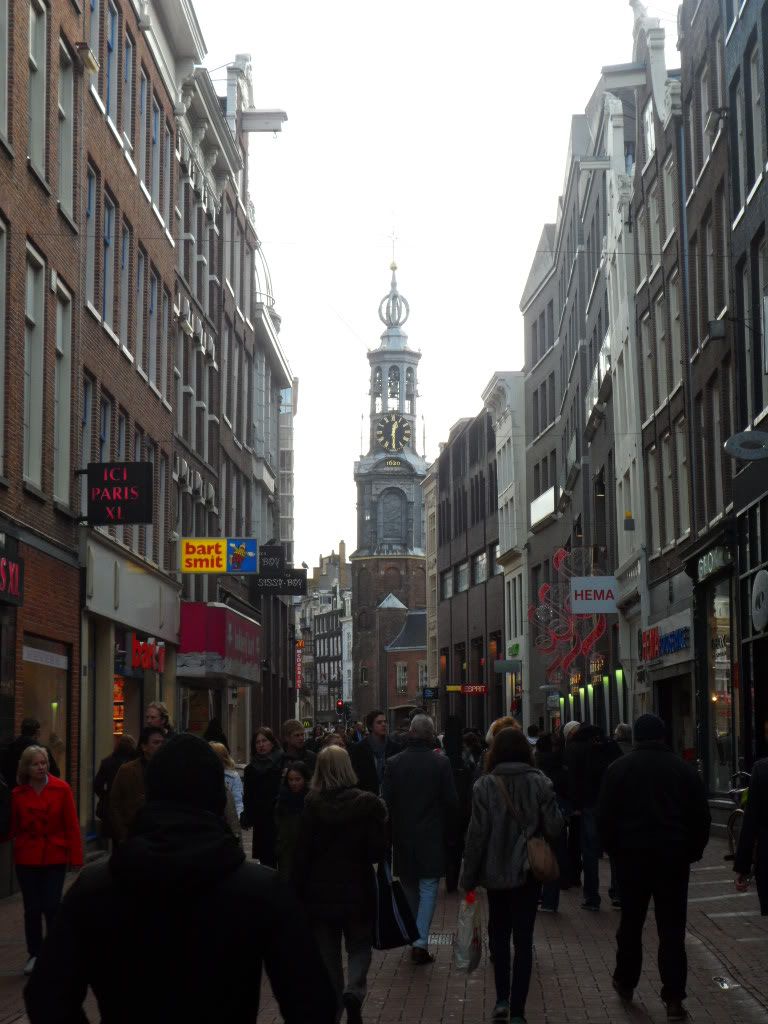 Shops lined one after another
If you enjoyed our content, "Like" us on Facebook Today!

For your convenience, we have arranged for the best hotel deals in Amsterdam right here!
We hope you have enjoyed this post! There are so many things to do in Amsterdam, be sure to check them out the next time you're in Amsterdam!
Related posts: