There are so many things to do at Jonker Street! Let's find out what are the things to do right here in Jonker Street Malacca! If you have read our last few posts, there are actually many things to do here at Jonker Street (aka Jonker Walk)…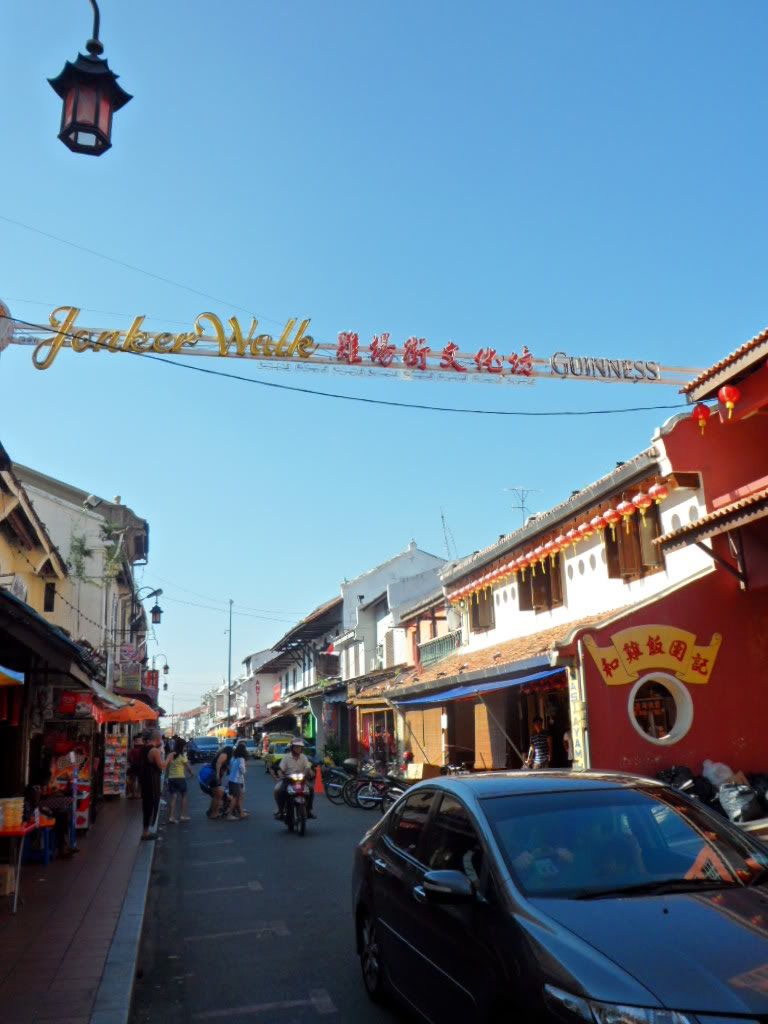 Jonker Street Melaka
Well, in this post, we are going highlight our top 3 things to do at Jonker Street!
1. Find out which chicken rice is the best.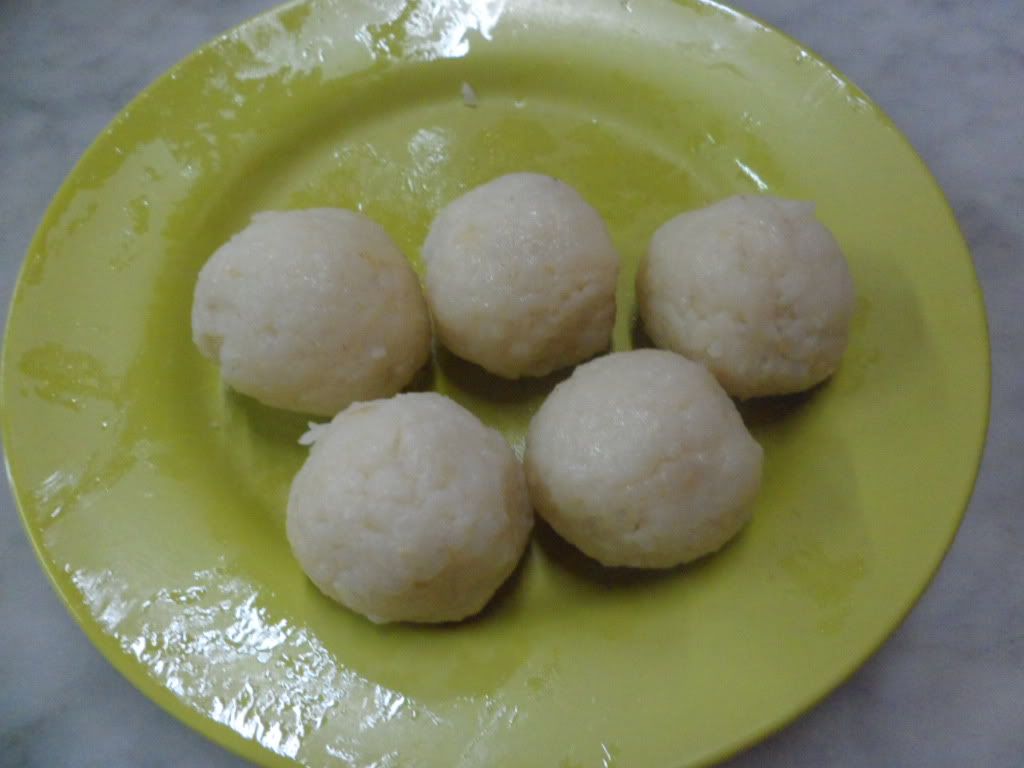 Malacca Chicken Rice Ball
Malacca is of course famous for its chicken rice balls. There are so many of them in Malacca, so which one do you go for?
Fret not! 2bearbear.com has tasted the top 2 rated malacca chicken rice ball stalls to give you the lowdown on Hoe Kee and Chung Wah.
Once you have tasted them, why not leave a comment below to tell us all what you think about it?
2. Try out baba/nonya dishes and desserts at Jonker 88.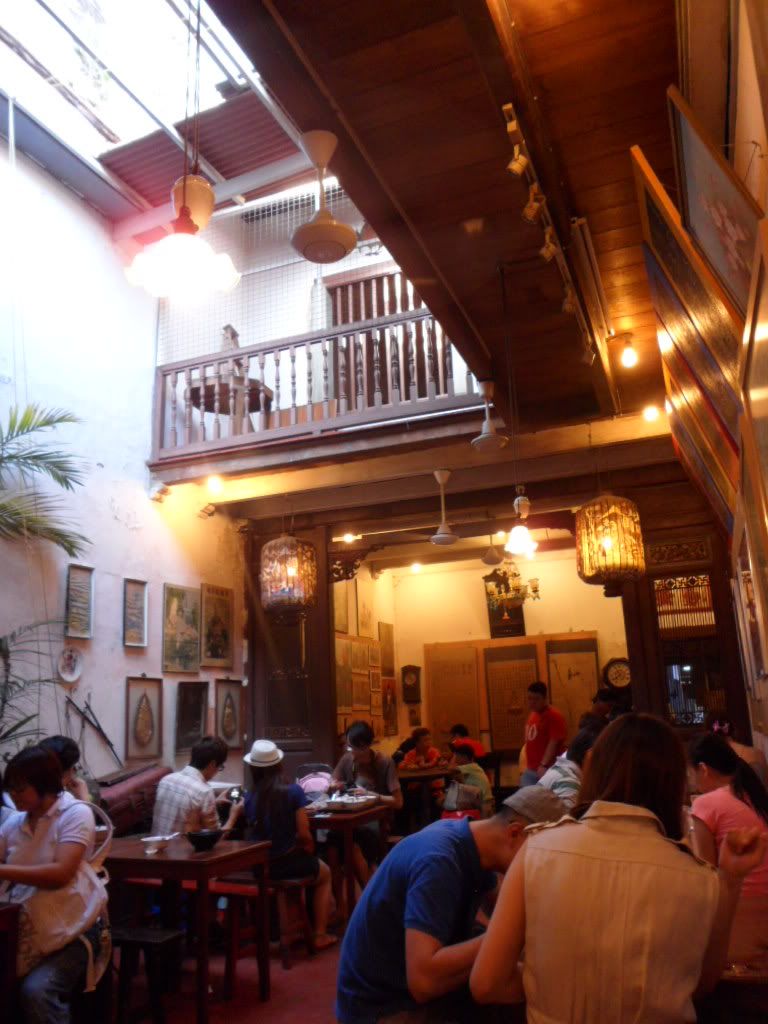 Jonker 88 @ Jonker Street
Malacca is all about food isnt it? Yet another foodie thing to do on this street is to makan at Jonker 88. If you're the type who just want to try the street kinda nonya/baba food, you'll find them right here.
The desserts are also hot sellers here. From afar, if you see a queue, it's quite likely that the queue's at Jonker 88.
3. Enjoy the night market!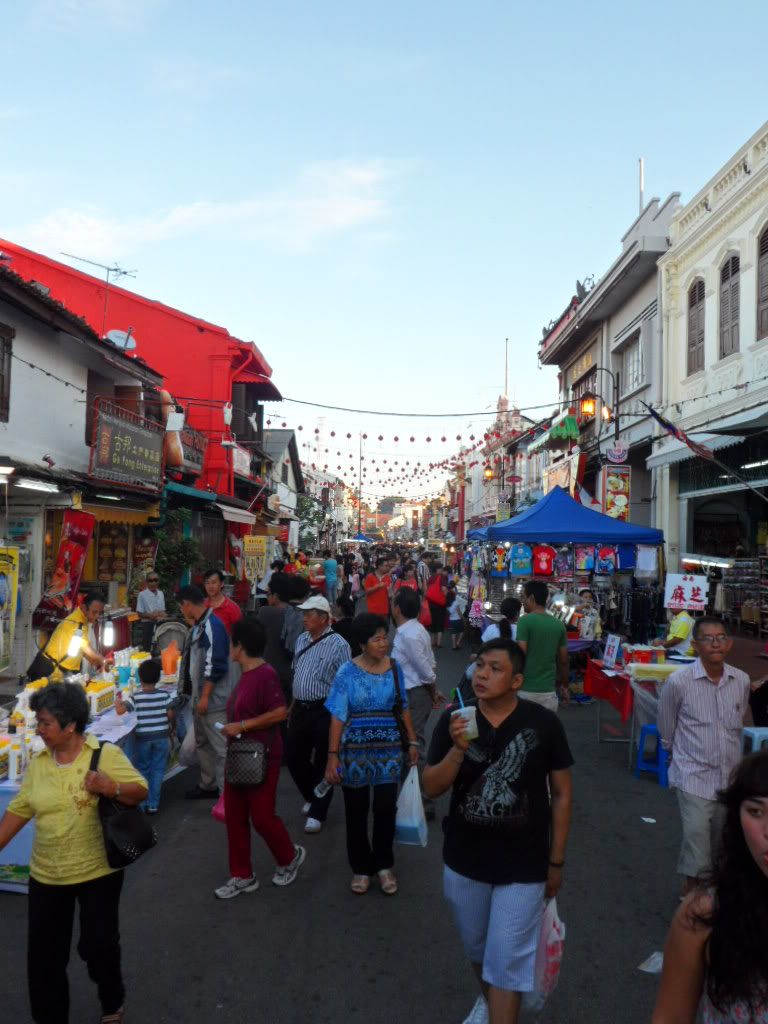 Night Market @ Jonker Street
When night descends upon Jonker Street, stalls come out to play! At about 6pm, hawker stalls and stalls selling all sorts of things are seen along Jonker Street.
From afar you should be able to hear the "kok kok" candy man who is separating malted sugar (with peanuts) using his tools, effecting the familiar "kok kok" sound.
Then there are stalls selling mee sua (a type of vermicelli) which Malacca is famous for. We've bought some and they're really good and dont "disintegrate" like most other brands.
You can also choose to just chillax at Geographer cafe – a pub that also serves up local delights. The drinks are rather expensive but a small pint wont do much harm right?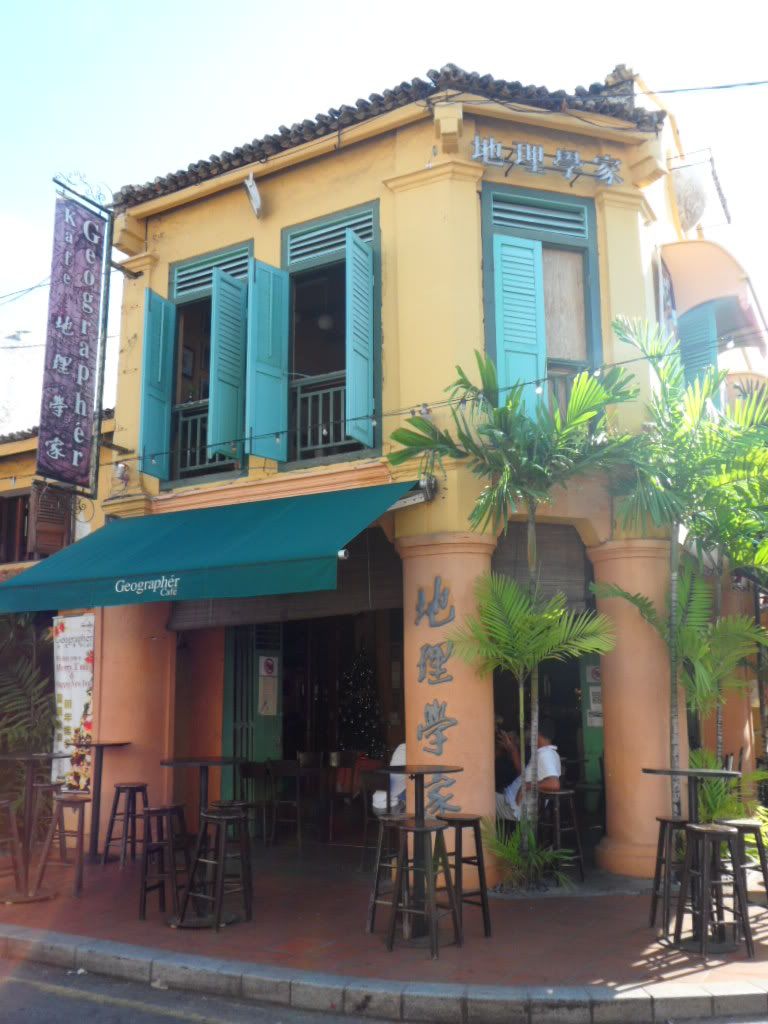 Geographer Cafe Jonker Street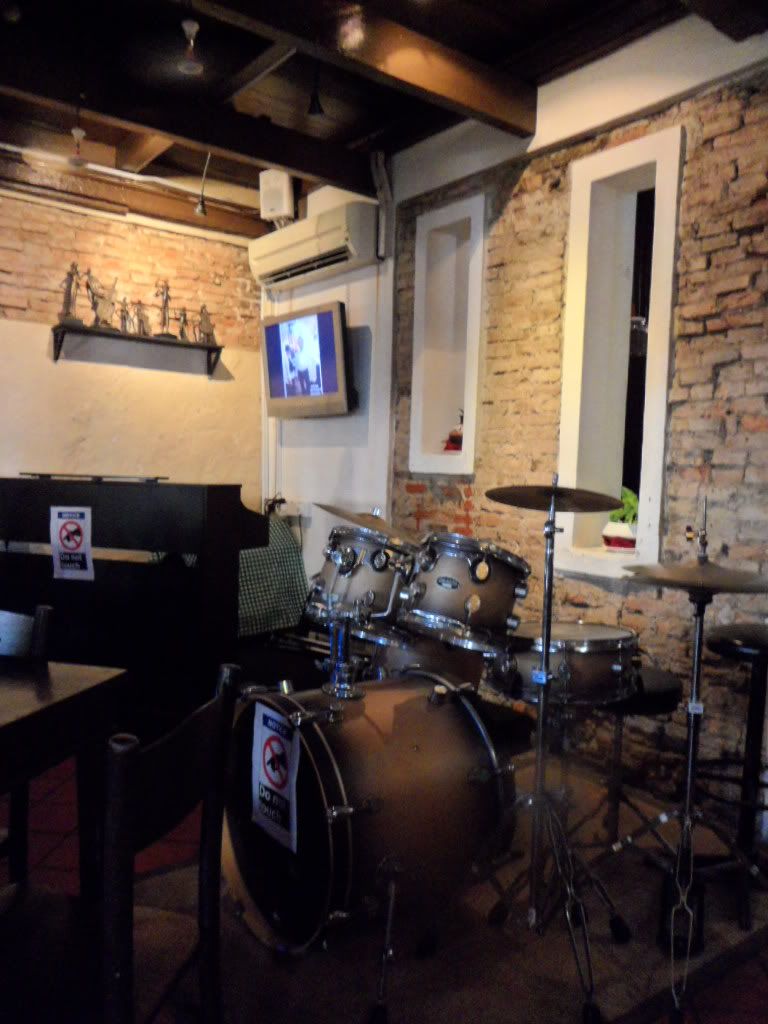 Interior of Geographer Cafe
Of course there are street foods that you should savour as well. On this occasion, we saved our tummy for Fried Oyster aka Orh Lua!
We've even asked permission from Aunty to take a video on how to make fried oysters!

How to make fried oysters
You can see that we actually strafe left to avoid the smoke coming from the fried oysters. The wind was blowing in our direction!
But still, the whole process was captured and here is the final product…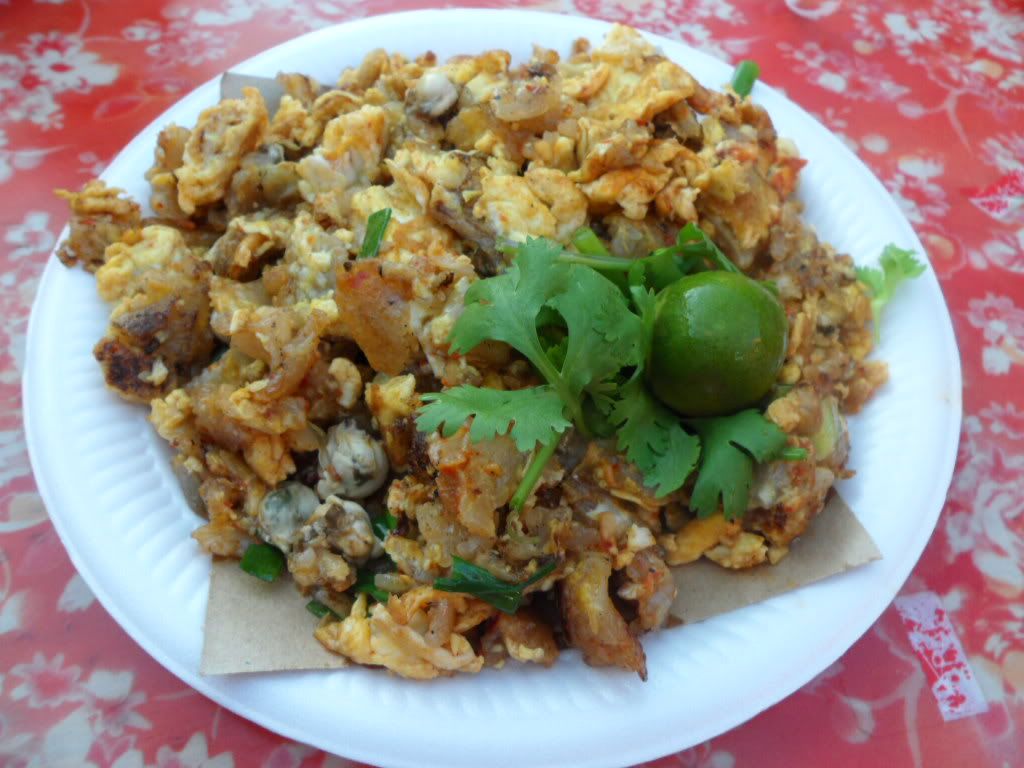 Fried Oyster aka Orh Lua
For your convenience, you can now check out the best hotel deals in Malacca right here!
Related posts
This post is part of our 3D2N travels in Malacca. Below, you can find other relevant posts covered during this trip!
Top 3 Things to do at Jonker Street aka Jonker Walk
Jonker 88 @ Jonker Street
Stadhuys Melaka aka Red Square or Dutch square
Best 5 stars hotel in Melaka : Hotel Equatorial Melaka
Battle of the Malacca (Melaka) Jonker Street Chicken Rice Balls : Which is better? Chung Wah Chicken Rice or Hoe Kee Chicken Rice?
Weekend Getaway and Staycation @ Philea Resort Melaka (Malacca)
Top Attractions and Things to do in Melaka : World Heritage City
A Leisure Stroll along the Melaka River
Trishaw Rides in Melaka : A Must-Do Activity!
Traffic Jams in Melaka : How bad is it really?
Restoran Ole Sayang – One of the most reputable Peranakan Restaurant in Malacca
Melaka Sultanate Palace Museum – Built without nails!
Melaka Maritime Museum – Museum within a Ship
A Famosa aka Porta De Santiago
St. Paul's Church
If you enjoyed our content, "Like" us on Facebook Today!

Remember to leave your comments for 2bearbear Singapore Travel Blog in our comments section below!
Related posts: