There are so many things to do and attractions in Prague! Here we will take you through the top 6 attractions and things to do in Prague which we think all visitors to Prague should not miss!
1. Prague Castle & St. Vitus Cathedral
At the top of our list is Prague Castle & St. Vitus Cathedral!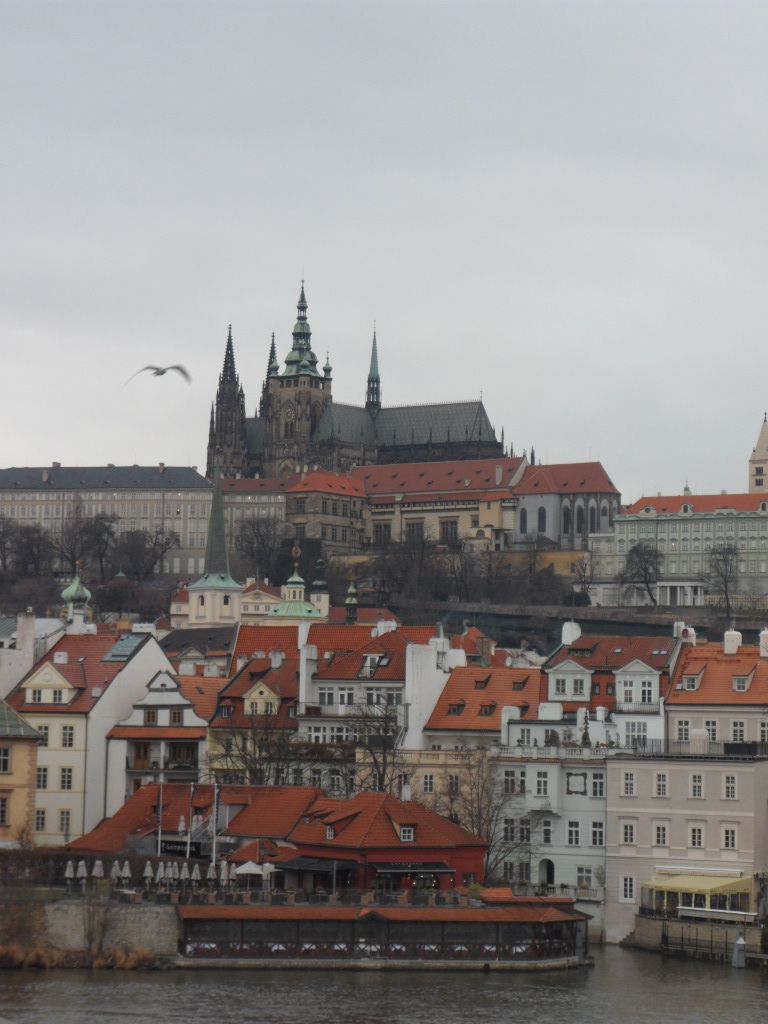 Prague Castle? Or St. Vitus Cathedral?
This iconic castle can be seen from many parts of Prague as it sits atop overlooking the entire city! At about 600m long and 150m wide, it is the biggest ancient castle in the world! Do take time to check out Golden Lane as well as other intricate architectures within its compound.
Tip: Dont miss the change of guard on the hour!
2. Old Town Square and Astronomical Clock

360 View of the Old Town Square in Prague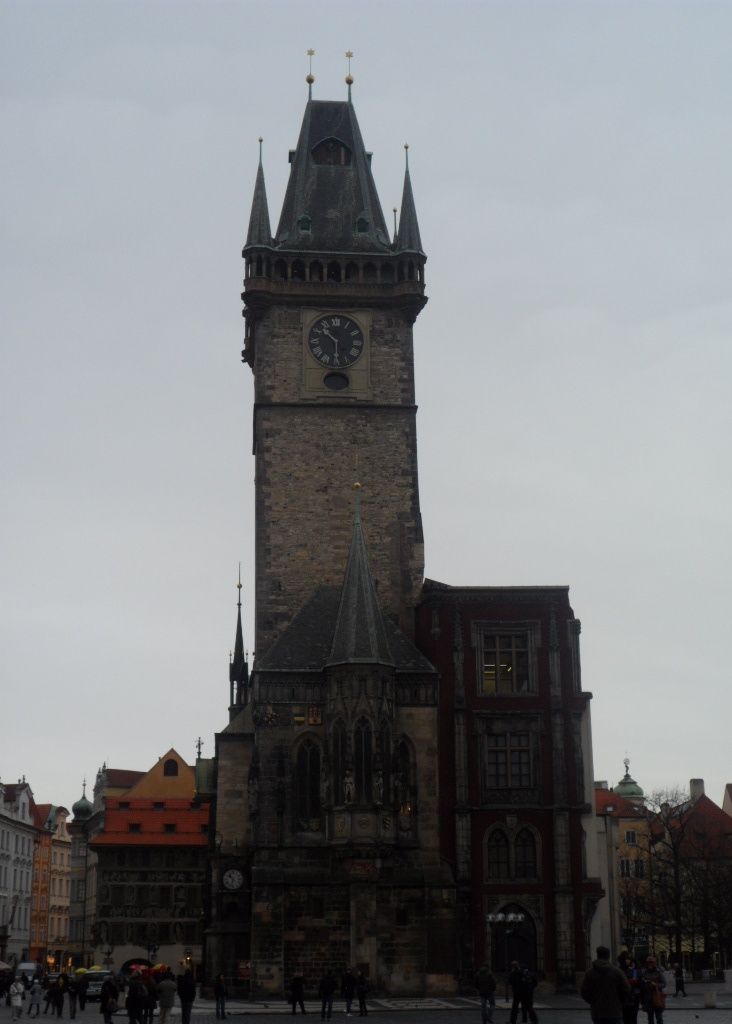 Tower of the Astronomical Clock
To take a step back in time, a visit to Old Town Square would definitely do the trick. The square is laden with historical architectures and structures, each telling a history of their own. The highlight of the square is Astronomical Clock where it will have a little "performance" on the hour!
Tip: Observe the intricacies of the Astronomical Clock, it tells 3 different times and the calendar date as well!
3. Charles Bridge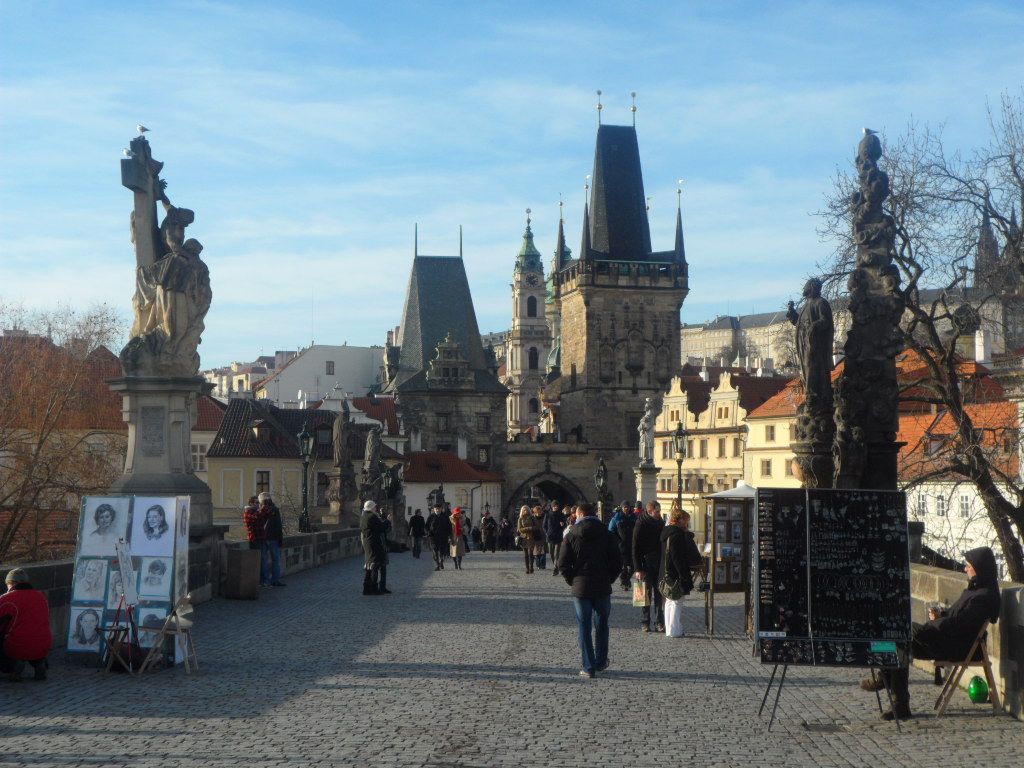 Charles Bridge during the day
Many would say "what is a visit to Prague without a visit to the scenic Charles Bridge?". Indeed, you can take in the sights and have a leisurely stroll down this ancient bridge. The Prague Castle, Hunger Wall and Petrin Hill can be easily observed from here.
Tip: Be on the look out for pick-pockets and try not to buy souvenirs from here as they are usually pricier as compared to other souvenir shops.
4. Petrin Hill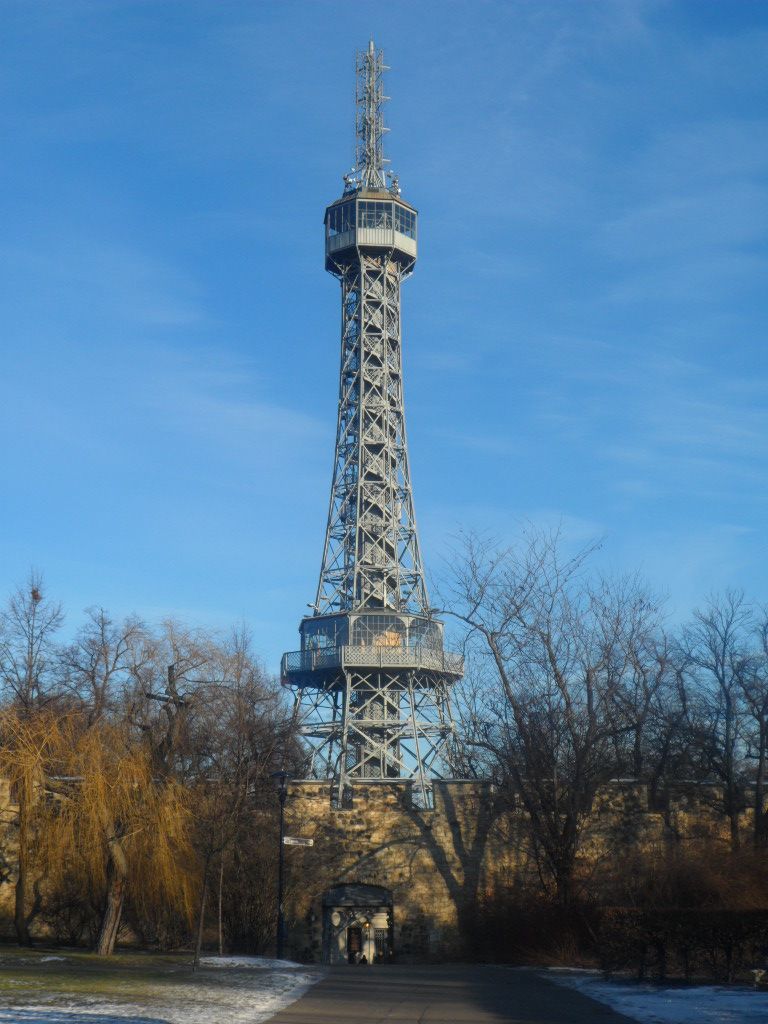 Petrin Tower and the Hunger Wall
Petrin Hill not only offers magnificent views of the entire city of Prague. There are other smaller attractions such as the Petrin Tower, Hunger Wall, Funicular as well as the Hall of Mirrors. Of course, the best view of Prague can be seen from here.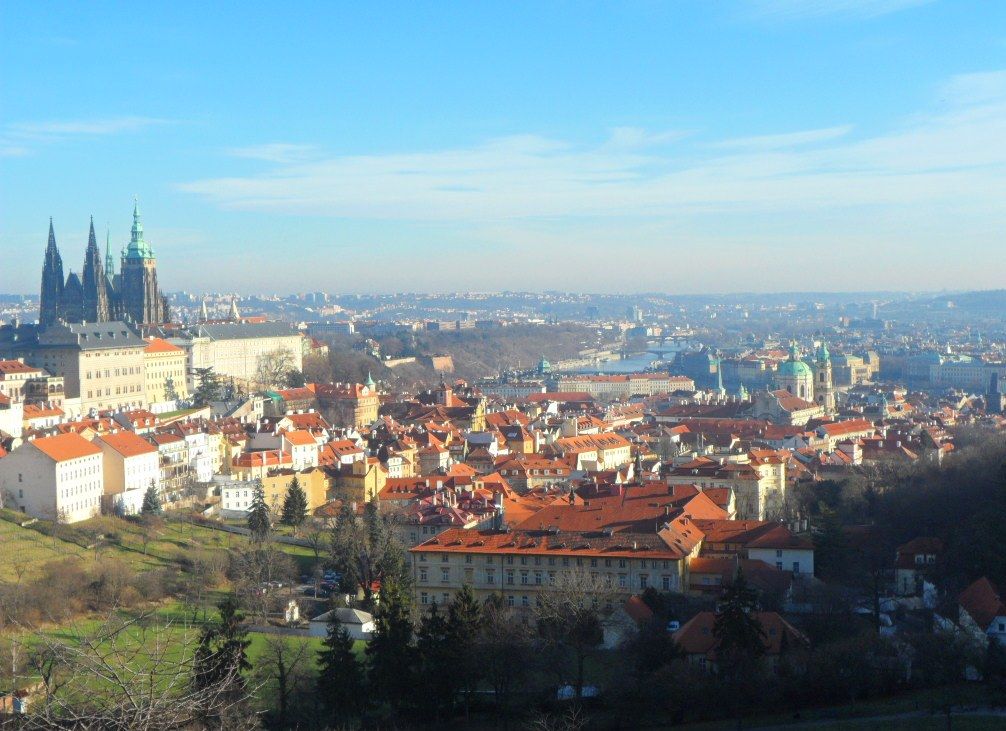 Amazing view of Prague at viewing point outside monastery
Tip: Take a stroll from here to the monastery and have a freshly brewed beer!
5. Wenceslas Square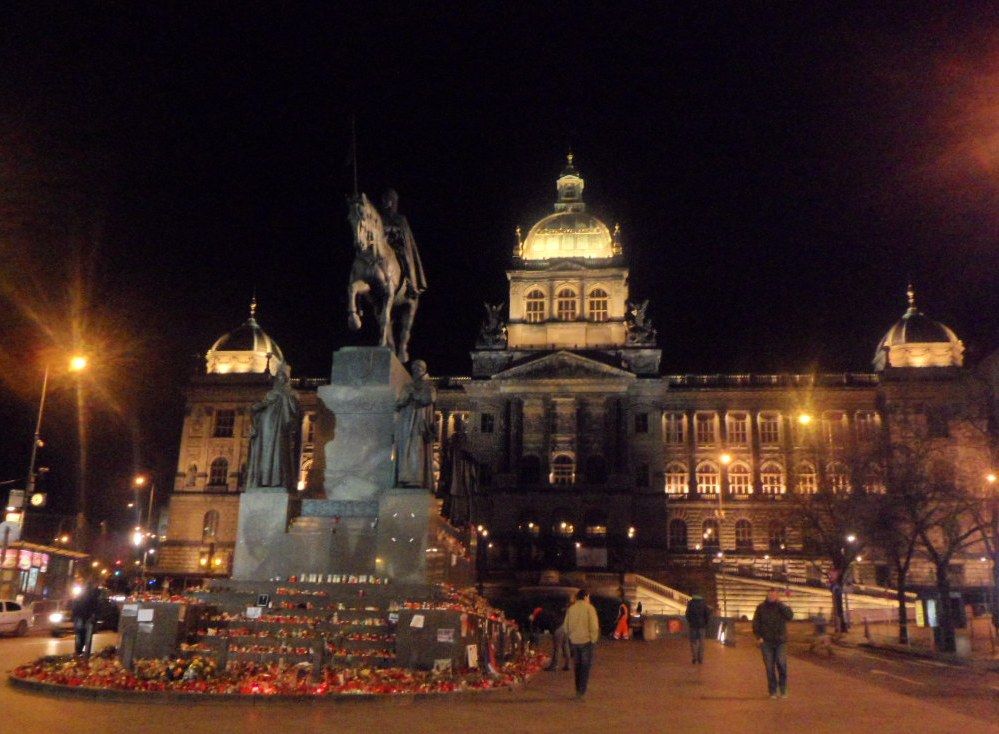 Statue of St. Wenceslas on his horse
For night life and shopping, look no further than Wenceslas Square! Here you will find pubs, restaurants, entertainment venues and lots of shopping opportunities. A statue of St. Wenceslas on his horse (in front of the National Museum) lies at the northern end of the square.
Tip: Check out the Koruna Palace and its glass dome!
6. Municipal House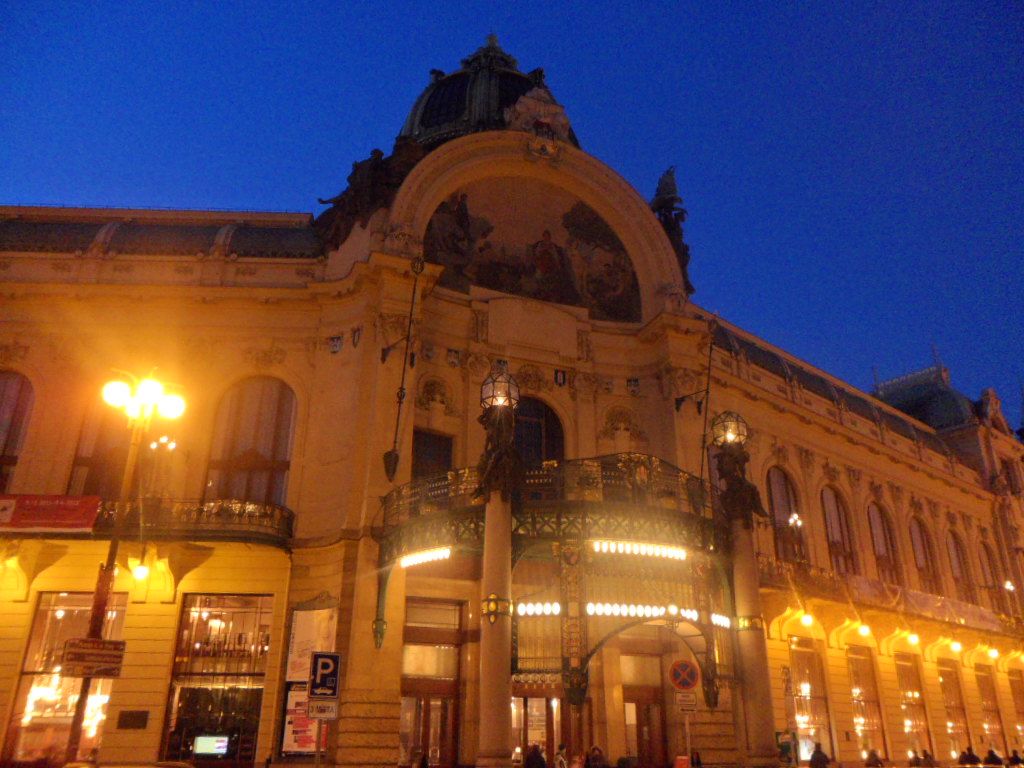 Municipal House
Used to be the seat of Bohemian Kings, the Municipal House today houses exhibitions and is also a venue for performances of the arts. For visitors, do take time to enjoy the intricacies of the building, on the inside and outside.
Tip: While you're here, why not enjoy a leisurely afternoon tea at the Kavárna obecní Dům / Municipal House Cafe?
Hotel Deals
For your convenience, we have arranged for the best hotel deals in Prague right here!
If you enjoyed our content, "Like" us on Facebook Today!

Remember to leave your comments for 2bearbear Singapore Travel Blog in our comments section below!
Posts related to Prague Czech Republic
Top 6 Things to do in Prague and Attractions in Prague Czech Republic
Attractions and Things to do in Prague : Day 4-6 of Europe Trip
Attractions in Prague
Prague Castle – The most iconic architecture in Prague
Petrin Hill via the Funicular – Amazing View of Prague and Hall of Mirrors Awaits
Municipal House Prague – Enjoy a cuppa at Kavárna obecní Dům while reveling in the arts
Wenceslas Square Prague – Shopping , Dining , Cinemas and more
Charles Bridge Prague – Beautiful Architecture with Stories and Legends to Tell
Old Town Square Prague – History, Astrological Clock and more
Astronomical Clock Prague – Work of A Genius
Hotel that we stayed in Prague
Hotel Roma Prague Czech Republic – Great room at an excellent price
Related posts: