When one thinks of Munich, Oktoberfest will naturally come to mind! But what are the top things to do and attractions in Munich really? Where exactly to stay in Munich?
Let's find out!
Top Things to do and Attractions in Munich Germany!
1. Glockenspiel Clock Tower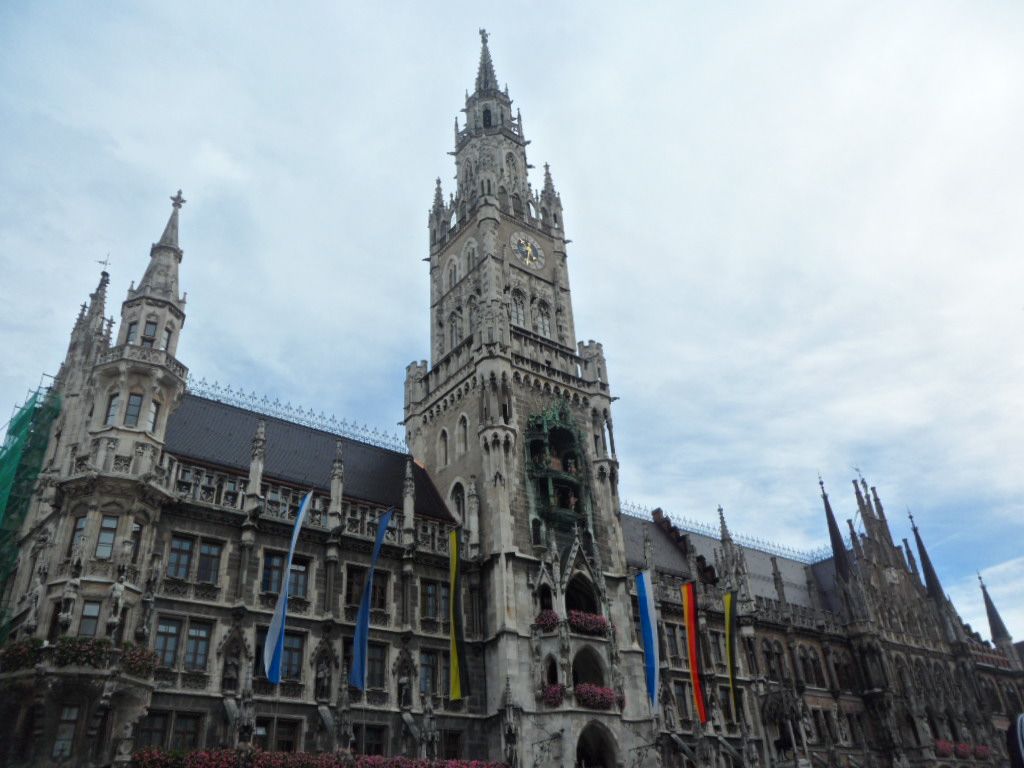 Rathaus Glockenspiel @ Marienplatz Munich
The Rathaus Glockenspiel is one of the top 10 must visit clock towers in the world! Today, it attracts millions of visitors annually to see its shows and the uniqueness of what this clock tower has to offer!
2. Marienplatz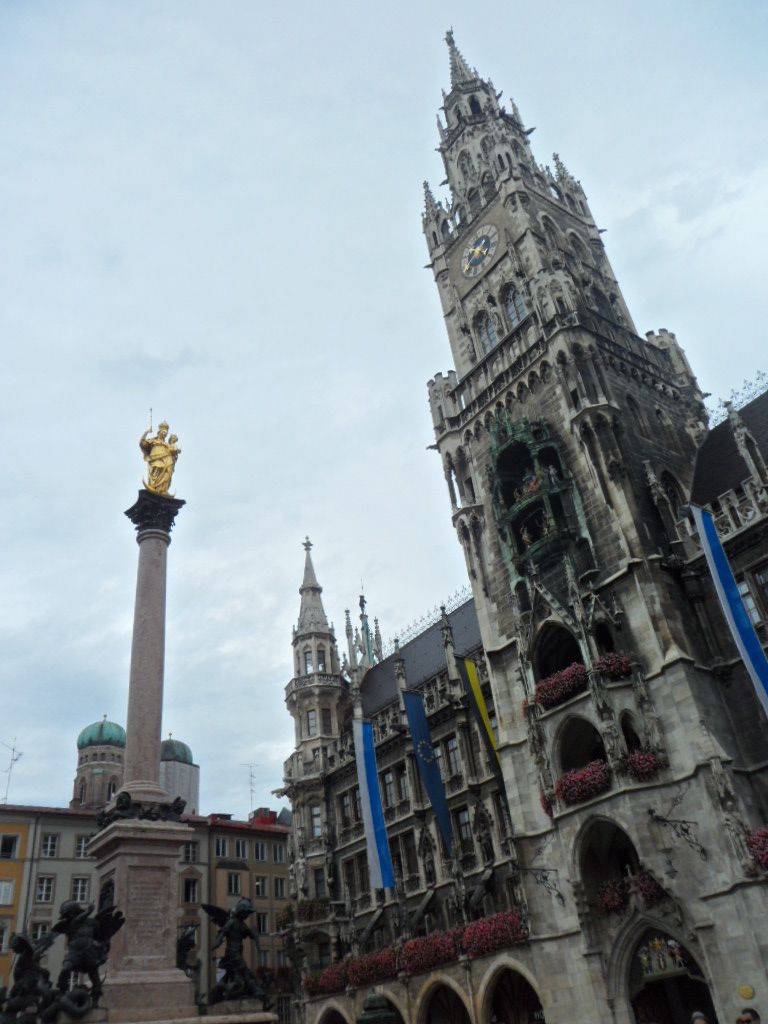 City Hall Clock Tower and the Mariensäule (Marian Column)
Besides the Glockenspiel, Marienplatz itself also attracts visitors alike. At this old square, visitors can enjoy a drink at the cafes, catch the show of Glockenspiel or simply just people watch. Meet your friends at Mariensaule if you're lost!
3. Viktualienmarkt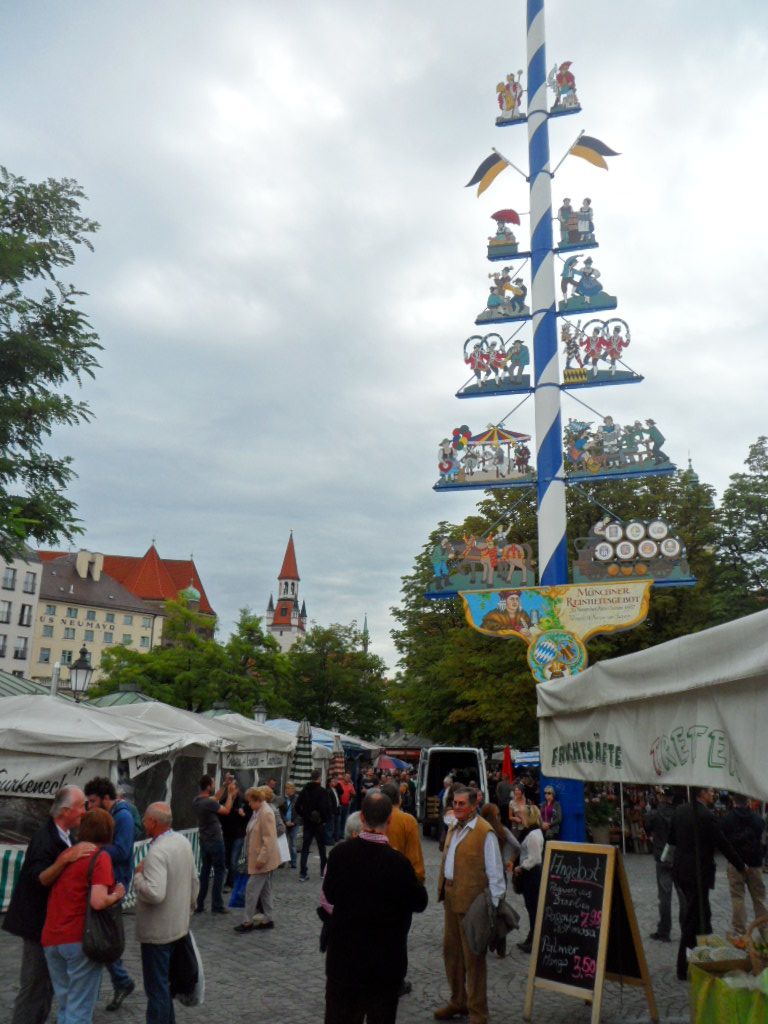 Viktualienmarkt and the Maypole
An old farmer's market in the past, Viktualienmarkt has evolved into a large market that sells all types of groceries, meats and even souvenirs. Have a meal at the al fresco dining area while you're there!
4. Hofbrauhaus Munchen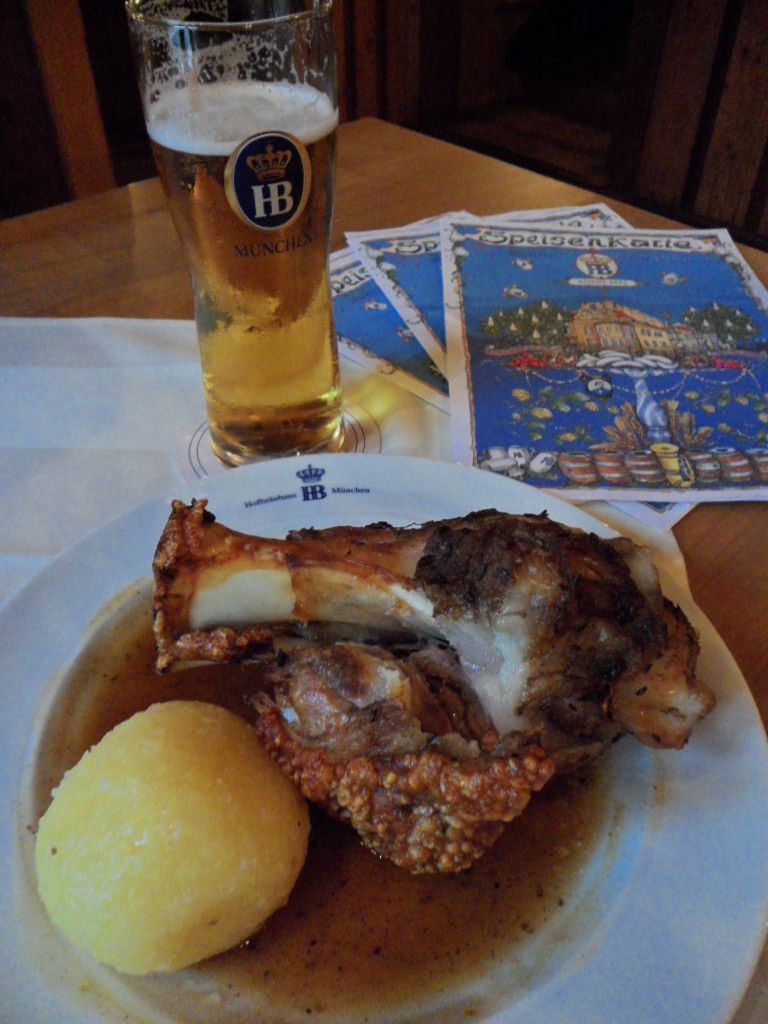 Best pork knuckle ever @ Hofbrauhaus Munchen
Missed Oktoberfest? No worries! Hofbrauhaus brewery has its own merry men that conjours that lively atmosphere at the Oktoberfest! What's more, you get to savour the best pork knuckle ever here at Hofbrauhaus! Guten Appetit!
5. Englischer Garten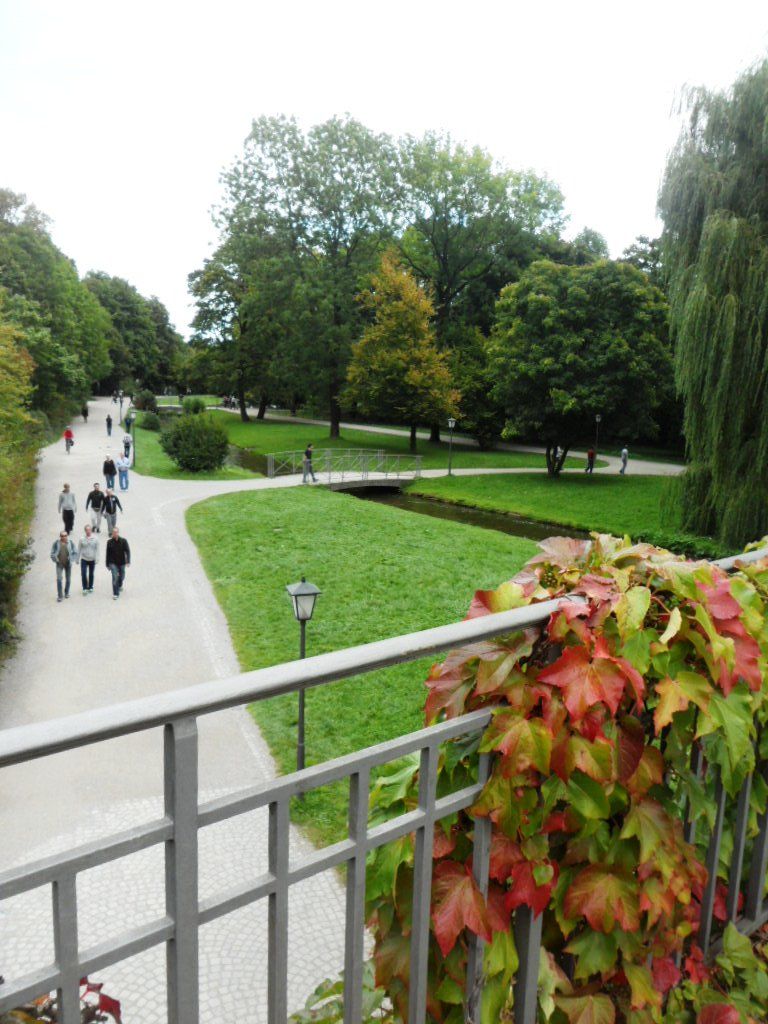 Entrance to the Englischer Garten Munich
Enjoy a leisurely stroll at the Englischer Garten! Check out the Japanese Tea House or the Chinese Tower in this garden while you're here. You may also chance upon surfers here!
6. Side Trips to Oberammergau and Mittenwald – Bavarian!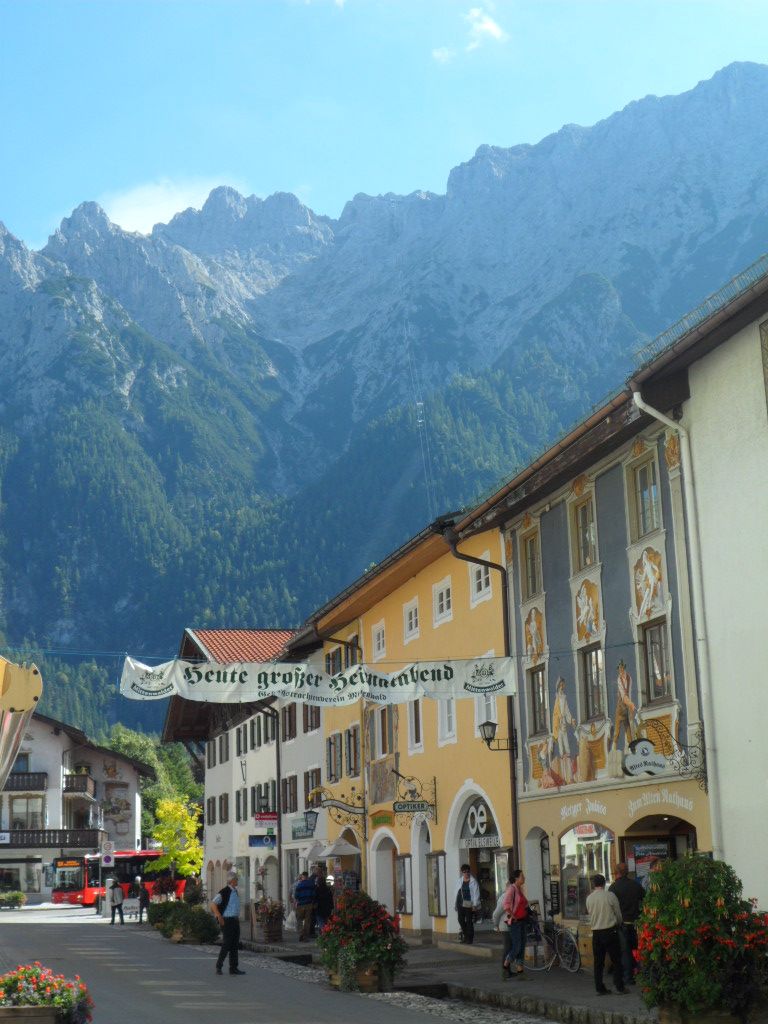 Street with Bavarian Alps in the background
The awe-inspiring Bavarian Alps can be visited via Munich! Take a short trip to Oberammergau and Mittenwald where you'll be able to enjoy the beautiful scenery as well as the large mural art! You can also choose to visit the Neuschwanstein castle that inspired the animation at the start of Disney's production.
7. Oktoberfest!!!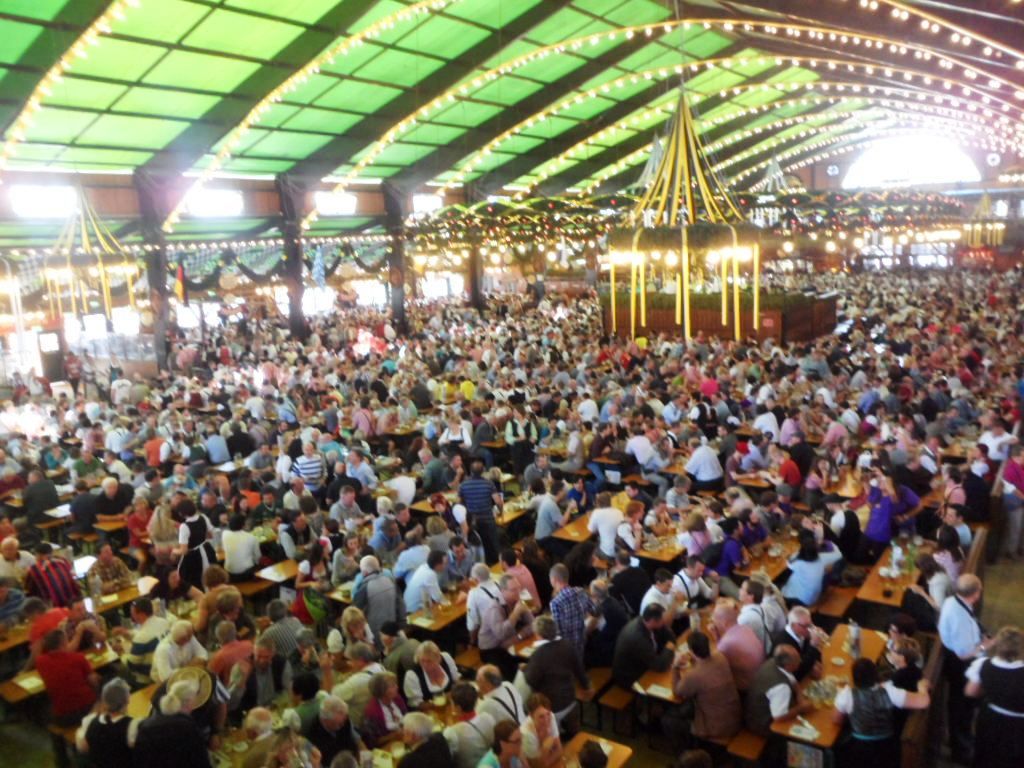 Throngs of people in the Oktoberfest beer tents – in the middle of the day!
How can a visit to Munich be complete without going to the Oktoberfest?! Oktoberfest, held at the Theresienwiese Oktoberfest area is not only the biggest beer festival in the world, it is also a huge gigantic fun fair, offering a great time for the entire family!
We stayed at the NH Dornach during our visit to the Oktoberfest. Do check out our posts about the hotels!
Related Posts
You have just finished a post in this series of our travels in Munich. Find out more about Munich in these related posts!
Top 7 Things to do and Attractions in Munich Germany
Englischer Garten Munich : A surfer's paradise?
Viktualienmarkt Munich : A Market in Munich City Centre
Marienplatz Munich : Old Town Square of Munich
Glockenspiel Munich : Top 10 Clock Towers in the World
Hofbrauhaus Brewery Munich : Fresh Beers and the Best Pork Knuckle Ever!
Oktoberfest Germany Munich : The Biggest Beer Festival in the World!
Oktoberfest Munich, Germany: Things to do and Attractions (Besides Beer that is…)
If you enjoyed our content, "Like" us on Facebook Today!

Remember to leave your comments for 2bearbear Singapore Travel Blog in our comments section below!
For your convenience, we have arranged for the best hotel deals in Berlin right here!
We hope you have enjoyed our top 7 things to do and attractions in Munich Germany!
Related posts: