Although Berlin is the capital of Germany, many people do not know the things to do and attractions in this wonderful city! Here is a quick low down of all the things you can do here (click on the links to see our coverage of each of them)
1. Brandenburg Gate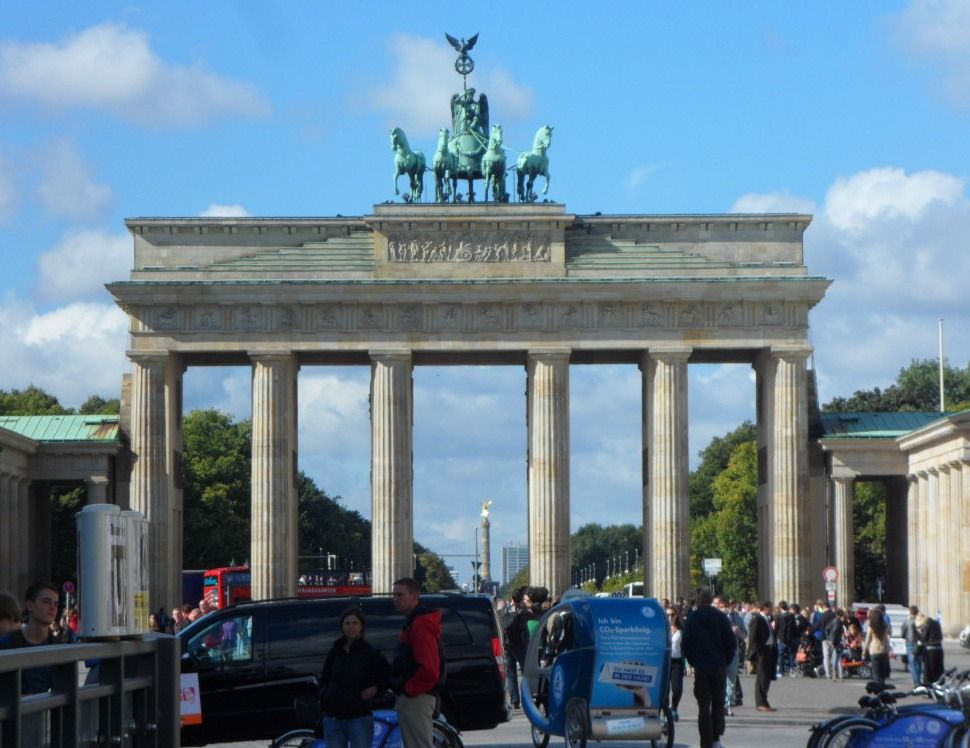 Brandenburg Gate Berlin Germany
Brandenburg Gate is an iconic landmark in the whole of Berlin. A popular tourist site that is also home to many embassies, Brandenburg Gate sees many events taking place in and around its premise.
2. Checkpoint Charlie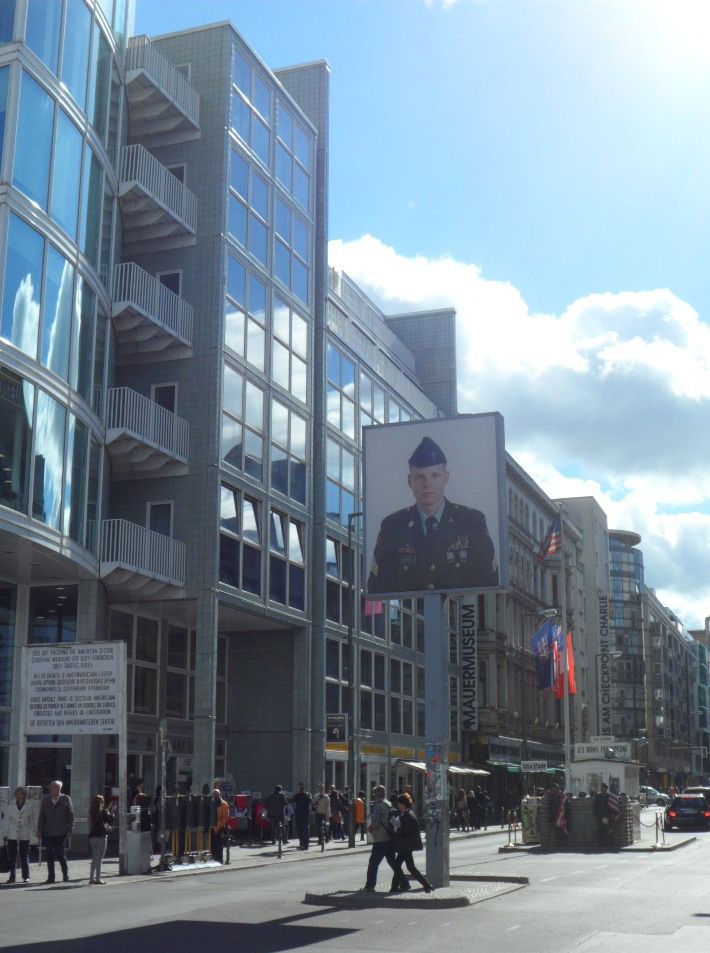 Checkpoint Charlie : American soldier as you enter the Allies American Sector
One of the main crossings between East and West Germany, Checkpoint Charlie has seen a fair share of action during the Cold War, including the stand-off between 10 tanks from Soviet and American forces in 1961.
3. Berlin Wall & East Side Gallery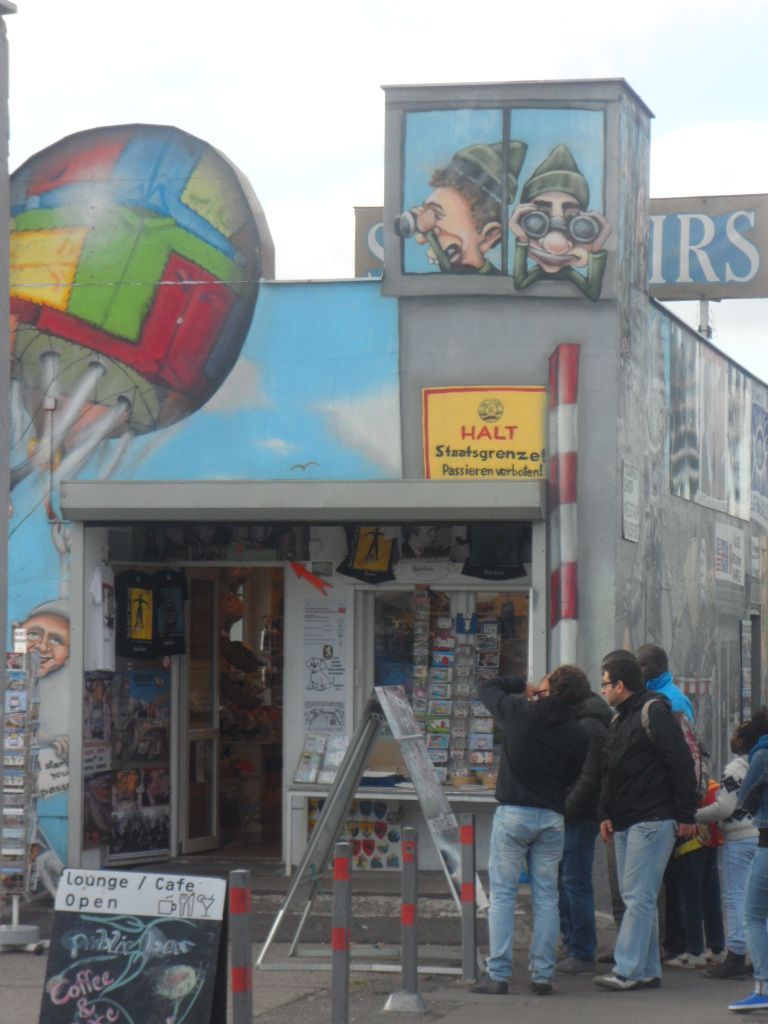 Cute Watch Tower @ East Side Gallery
Besides the Berlin Wall Documentation Centre, the Berlin wall is also home to some fine street art. At the Berlin Wall East Side Gallery, you can see some iconic art work such as the cute watch tower above.
4. Berlin Zoo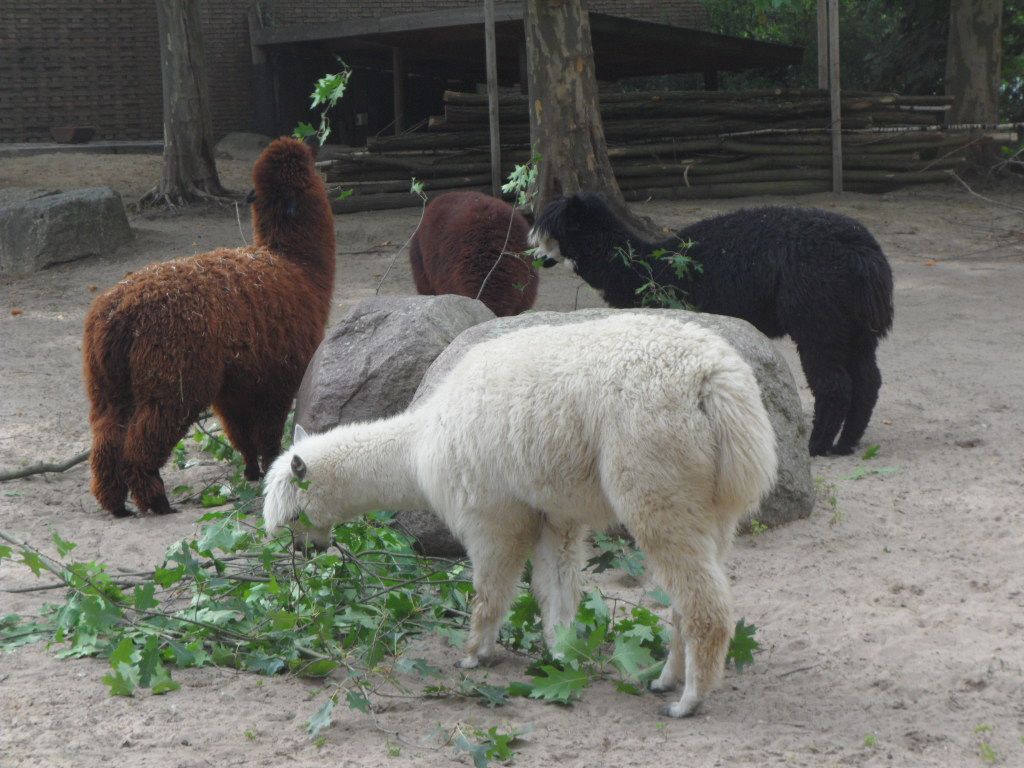 The Alkapa at the entrance of the Berlin Zoo!
The Berlin Zoo is an excellent place to spend the day with the kids. There are some interesting animals such as the Alkapa which cannot be seen in our Zoo.
5. Alexanderplatz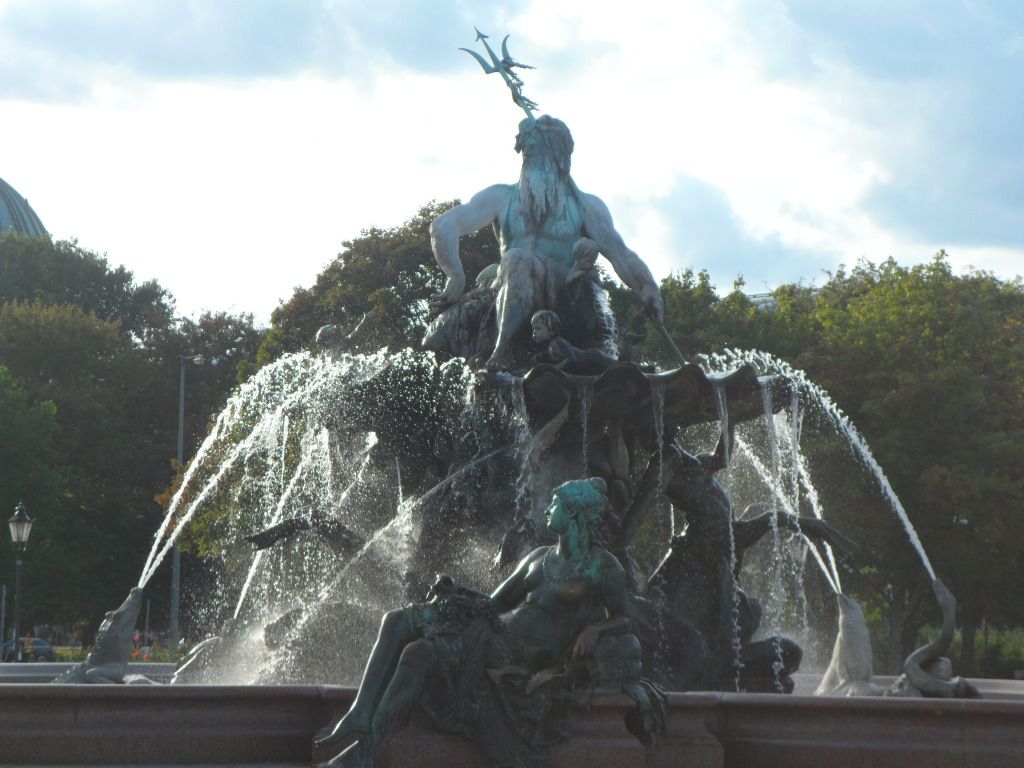 Alexanderplatz and its iconic King Neptune Sculpture
Alexanderplatz was featured in the Bourne Supremacy where Jason Bourne met a contact in the movie. It is also close to iconic structures such as the Berlin TV tower, Red City Hall as well this sculpture of King Neptune seen above.
6. Berlin Central Station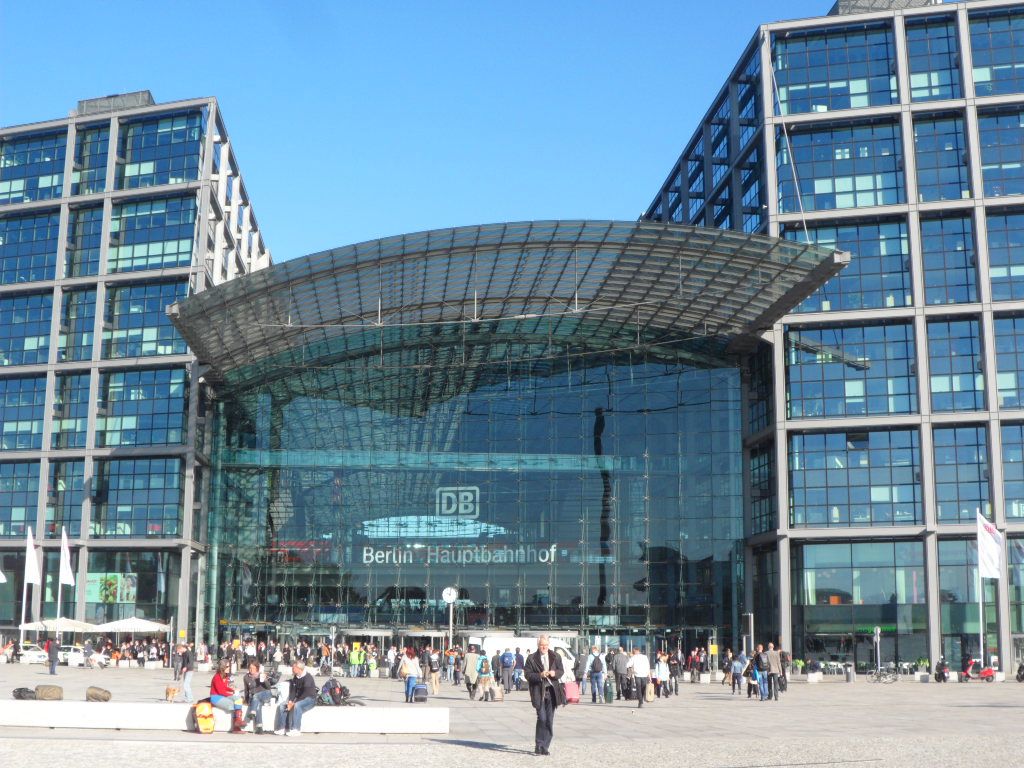 Futuristic Berlin Central Station (Hauptbahnhof)
If you're arriving by train, you would not miss this iconic train station. The Berlin Central Station is covered completely with glass on the exterior that gives it its futuristic feel. Great photo opportunities!
7. Berliner Currywurst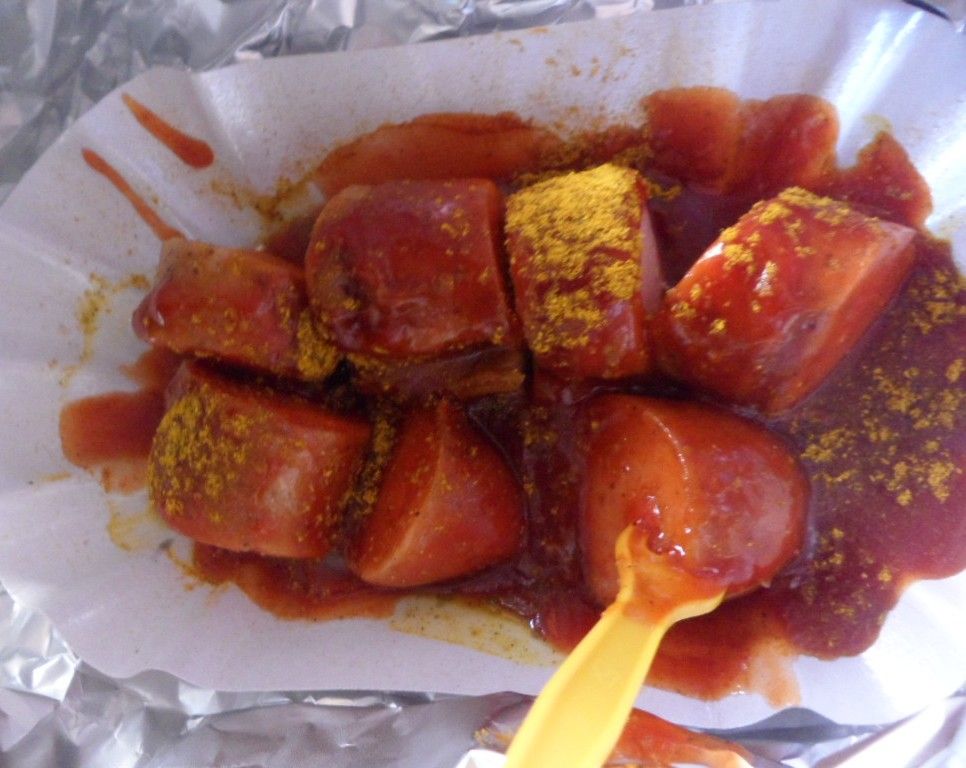 Our first Berliner Currywurst
Is the Berliner Currywurst all that its hyped out to be? Find out in our post!
8. Hotel Stays

Huge room with beds and living area!
We stayed at the Hotel Amelie Berlin as well as the Berliner Hof Hotel. Do check out our posts about the hotels!
Related Posts
You have just finished a post from our Berlin Travels. Below, you can find other relevant posts covered during this trip!
Top 8 Things to do and Attractions in Berlin Germany
Berliner Hof Hotel – A great base to explore Berlin
Berlin Hauptbahnhof : Futuristic Berlin Central Station
Alexanderplatz Berlin : A relaxed evening and a sumptuous steak dinner at Block House
Hotel Amelie Berlin : No frills budget stay
Berliner Currywurst : Is it really all that its hyped up to be?
Berlin Wall East Side Gallery : Iconic Artwork Awaits
Checkpoint Charlie Berlin : At Berlin Wall between East and West Berlin
Holocaust Memorial Berlin : Memorial to the Murdered Jews in Europe
Brandenburg Gate Berlin Germany aka Brandenburger Tor : A Must Visit Attraction
Berlin Zoo aka Hauptstadt Zoologischer Garten : Back to Nature…
Berlin Wall Documentation Centre : History Before Your Very Eyes
Der Reichstag Berlin : Home of the German Parliament (Bundestag)
If you enjoyed our content, "Like" us on Facebook Today!

For your convenience, we have arranged for the best hotel deals in Berlin right here!
We hope you have enjoyed our top 8 things to do and attractions in Berlin Germany!
Related posts: