There are so many things to do in Singapore over the weekend! Here are the top 10 things you can do in Singapore this weekend!
10. Catch the Sunrise @ Mount Faber

Sunrise @ Mount Faber
At no. 10 of our Top 10 things to do in Singapore over weekend is to catch the sunrise @ Mount Faber! One of the highest view points in Singapore, Mount Faber boasts of views of the southern part of Singapore. Daily sunrise is between 6:50 to 7:20am.
9. Staycation in Singapore
Did you know that there are more than 200 hotels in Singapore? With such stiff competition, it is no wonder that hotels are trying ways and means to catch hold of not only visiting tourists but Singaporeans as well. Kate and I have done our fair share of staycations in Singapore. Check out our stays at Amara Sanctuary, Hard Rock Hotel & Ritz Carlton Singapore!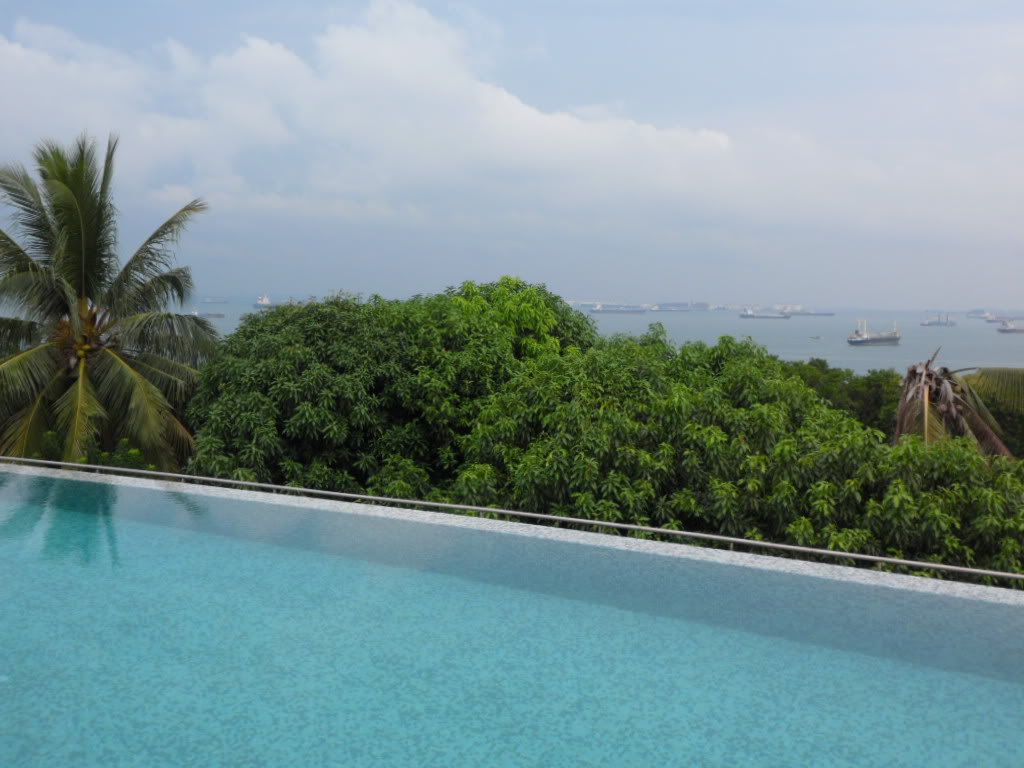 Infinity Pool @ Amara Sanctuary

Hard Rock Hotel Singapore
Hotels in Singapore boasts of spas, pools with views and so much more! What are you waiting for?
Check out the best hotel deals in Singapore here!
8. Singapore Flyer
To catch the best views of Singapore, look no further than the Singapore Flyer. At 165m, it is not only Singapore's highest observatory but also the World's Largest Giant Observatory Wheel!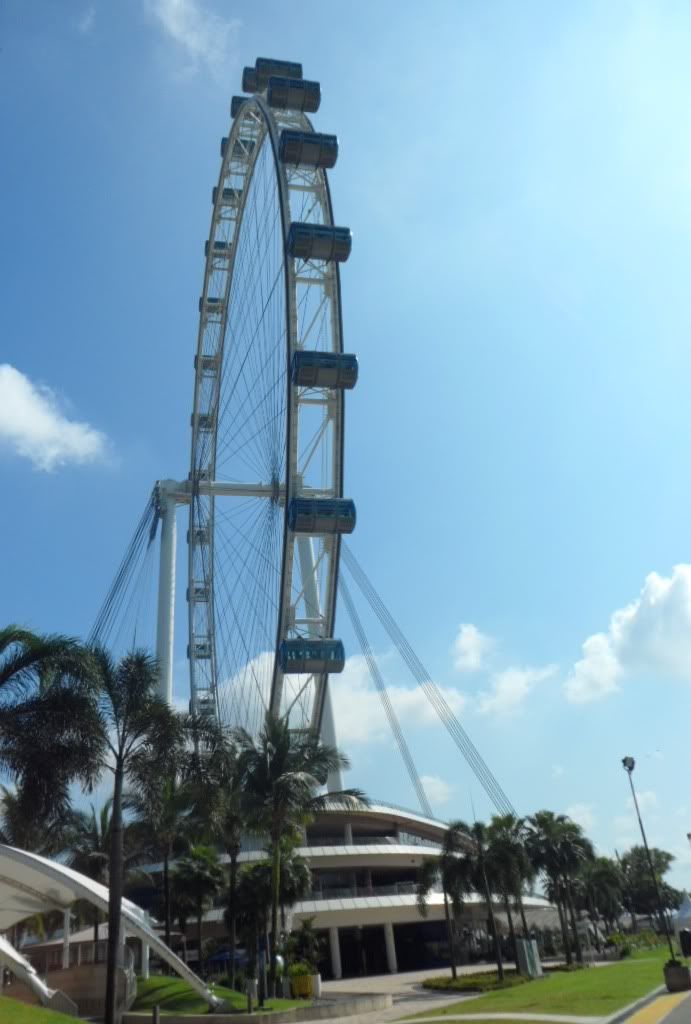 Singapore Flyer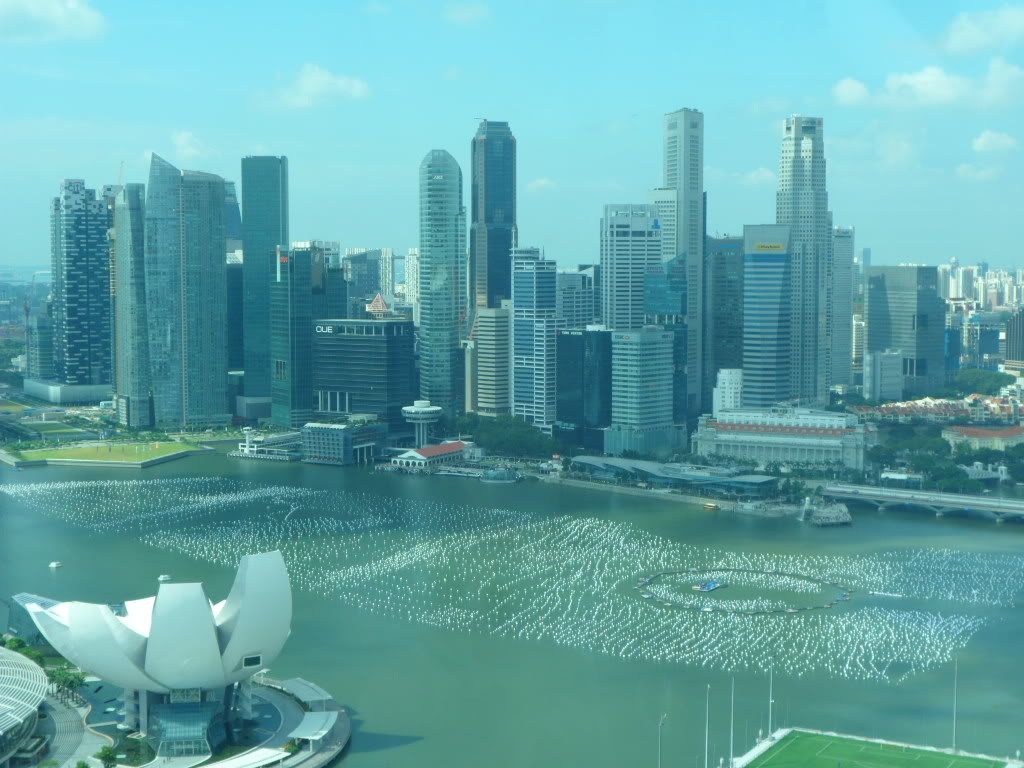 View from the Singapore Flyer
Singapore Flyer also boasts of restaurants as well as the Singapore Food Trail where you can find the best of Singapore local delicacies right under one roof!
For more information, visit the official website of Singapore Flyer here.
7. Marina Barrage
Coming in at number 7 is the Marina Barrage right in the heart of our city!

View from Marina Barrage
The Marina Barrage is primarily a water catchment area and is the largest one in Singapore. However, it is now also an integrated lifestyle destination where one can enjoy water sports, picnics, fly kites and enjoy a spectacular view of the Singapore city skyline!
For more information, visit the website of Marina Barrage here.
6. Gardens by the Bay
See these strange looking giant trees?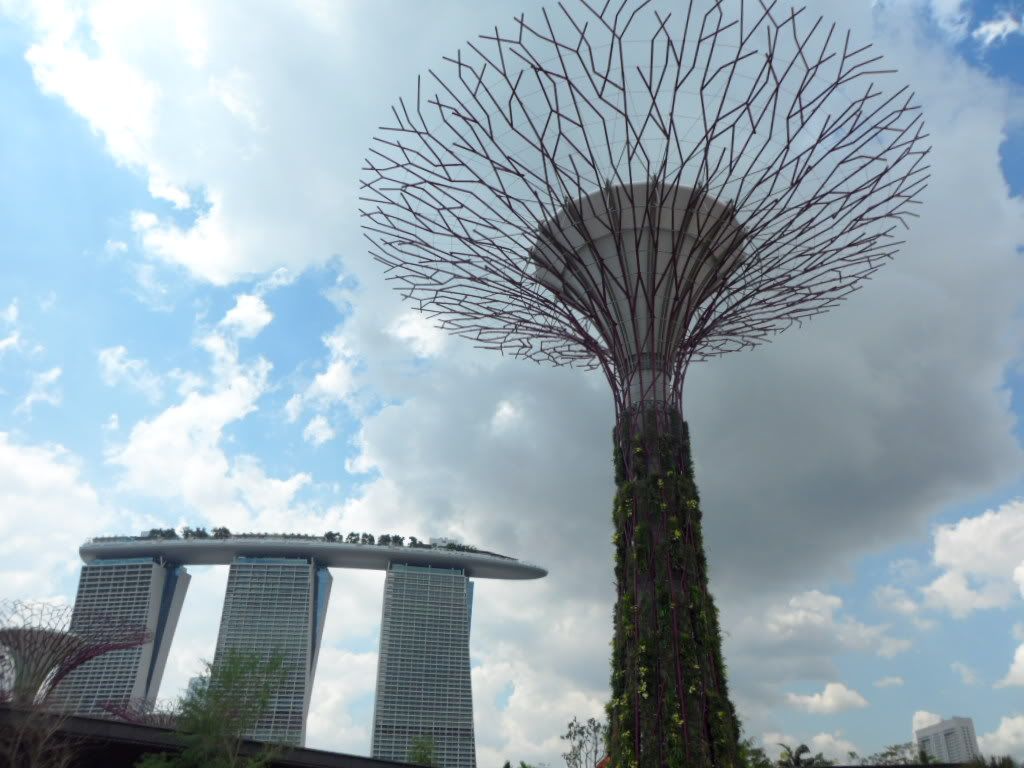 Gardens by the Bay
Dont mistake them as some sort of alien invasion! These "Supertrees" are the iconic structures of the Gardens by the Bay. Built at a cost of $1 billion SGD to bring to reality the vision of "City in a Garden", the gardens is the latest icon added to the Marina Bay and is an attraction not to be missed!
For more information, visit the official website of Gardens by the Bay here.
5. Ducktours & Rivercruise
Have you experienced an amphibious vehicle that travels on the roads and cruises on the water? If not, why not hop on the Duck Tours?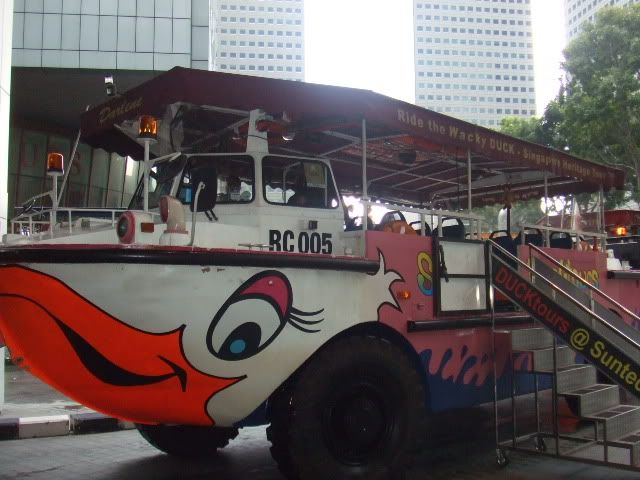 Ducktours – The "Duck"
The "ducks" are retrofitted from WW2 amphibious vehicles that allow mobility on both the land and sea. This allows visitors to visit iconic landmarks such as the Swissotel (highest hotel in southeast asia) and views of the Merlion from the mouth of the Singapore River.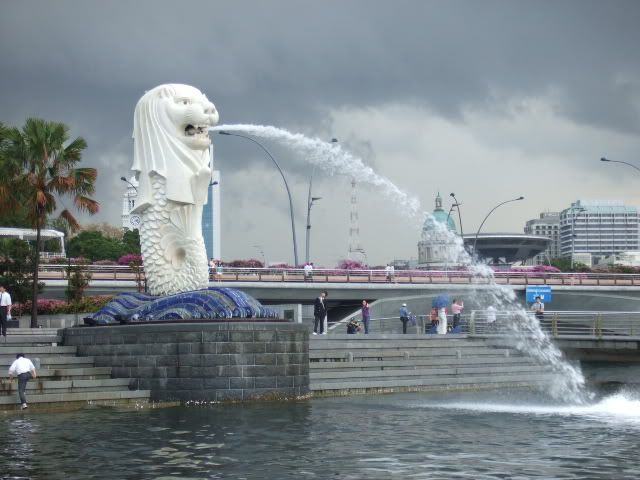 Merlion @ The Singapore River
For more information, visit the official website of Duck Tours here.
4. Resorts World Sentosa
Coming in at number 4 is one of our 2 integrated resorts in Singapore – Resorts World Sentosa. The main attraction at Resorts World Sentosa is definitely the Universal Studios Singapore aka USS. Many travelers from neighborhood cities such as the beautiful Kuala Lumpur, Shah Alam and Melaka come to spend their weekend in USS

View of Universal Studios Singapore
There are also other attractions such as the Maritime Experential Museum, the Marine Life Park as well as the Malaysian Food Street!

Malaysian Food Street Resorts World Sentosa
There are of course several hotels that you can choose from @ Resorts World Sentosa such as Hard Rock Hotel, Hotel Michael, Crockfords Tower, Festive Hotel and Aquarius Hotel.
For the best hotel deals in town, click here now!
For more information, visit the official website of Resorts World Sentosa here.
3. Marina Bay Sands
With 57 floors at the height of 194m, Marina Bay Sands is the most iconic structure in Singapore! It boasts of the largest sky pool, an ice skating rink, a huge shopping complex, performance theatres (here we caught "A Chorus Line") and of course the spectacular it offers from the Sands Skypark!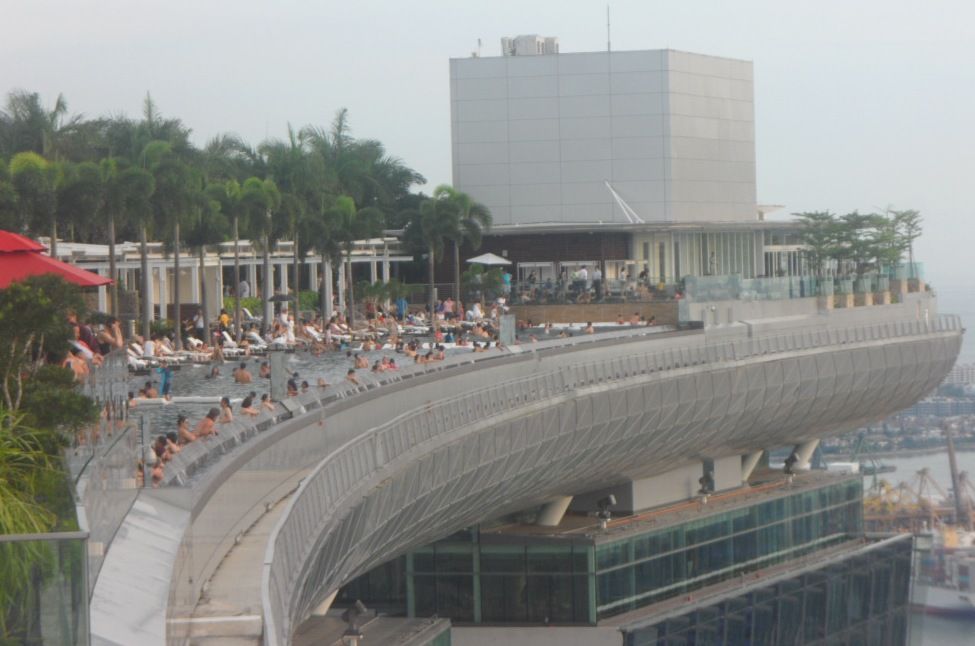 Swimming Pool Marina Bay Sands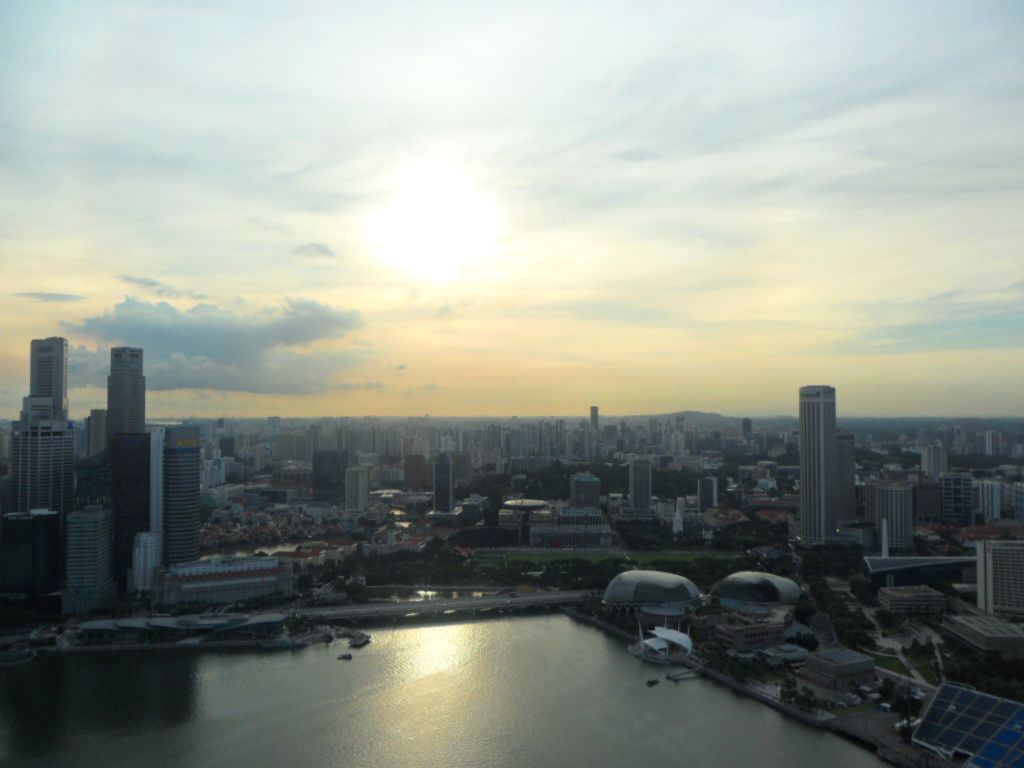 Sands SKy Park Sunset
Nightly stay at Marina Bay Sands starts at over $300USD, but you may be able to pick up some special deals from Agoda.
For more details, visit the official website of Marina Bay Sands here.
2. Weekend Cruise / Weekend Getaway
How about a weekend away from the hustle and bustle of it all? As they say, the seas are calling and there are really many choices of weekend cruises here in Singapore! With the establishment of the Marina Bay Cruise Centre, visitors and Singaporeans will be spoilt for choice for cruises out of Singapore!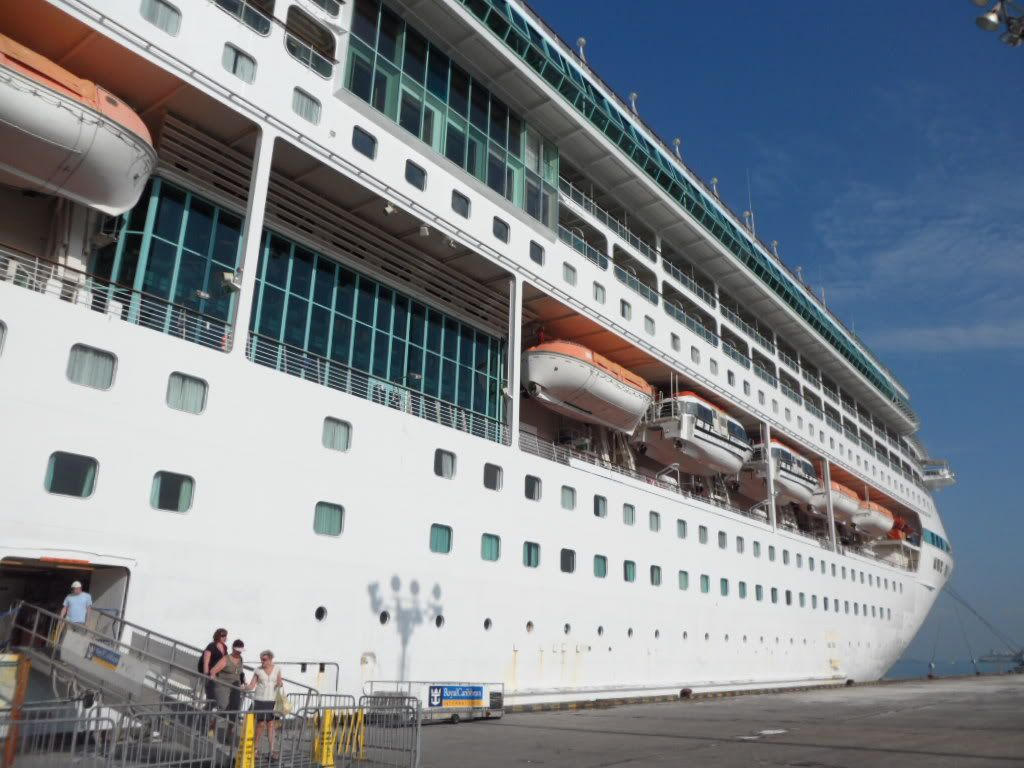 Legend of the Seas – Royal Caribbean Cruise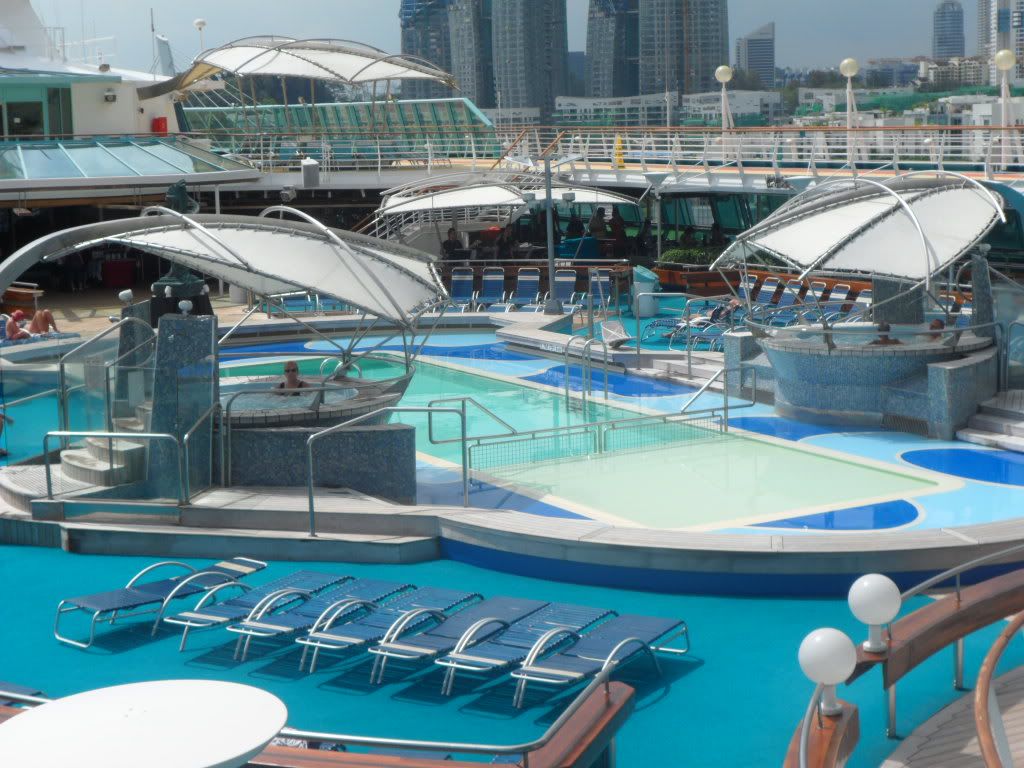 Swimming pool of Royal Caribbean Cruise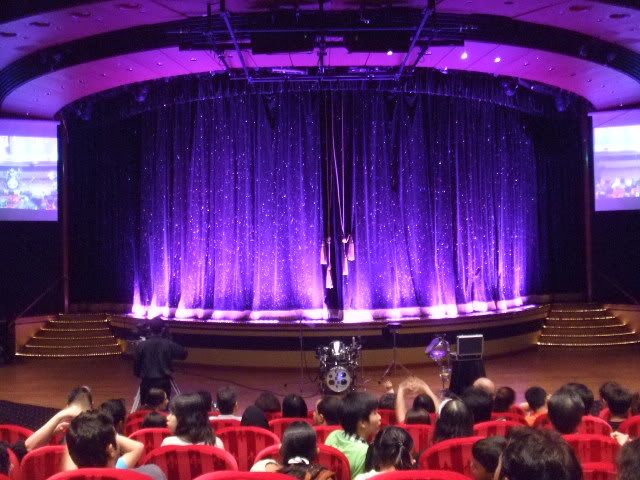 Nightly Performances of Starcruises
Alternatively, there are many destinations in Malaysia that you can consider for the weekend as well. Do check out our posts for Desaru, Melaka, Johor, Sabah (Mount Kinabalu) and Cameron Highlands for more travel ideas!
Before you making a hotel booking in Malaysia, do check out our favourite hotel website for best deals in Malaysia. That's where we make comparisons for hotel stays wherever we go!
1. Singapore Zoological Gardens
Well, our number 1 pick *drum rolls* is…
THE SINGAPORE ZOO!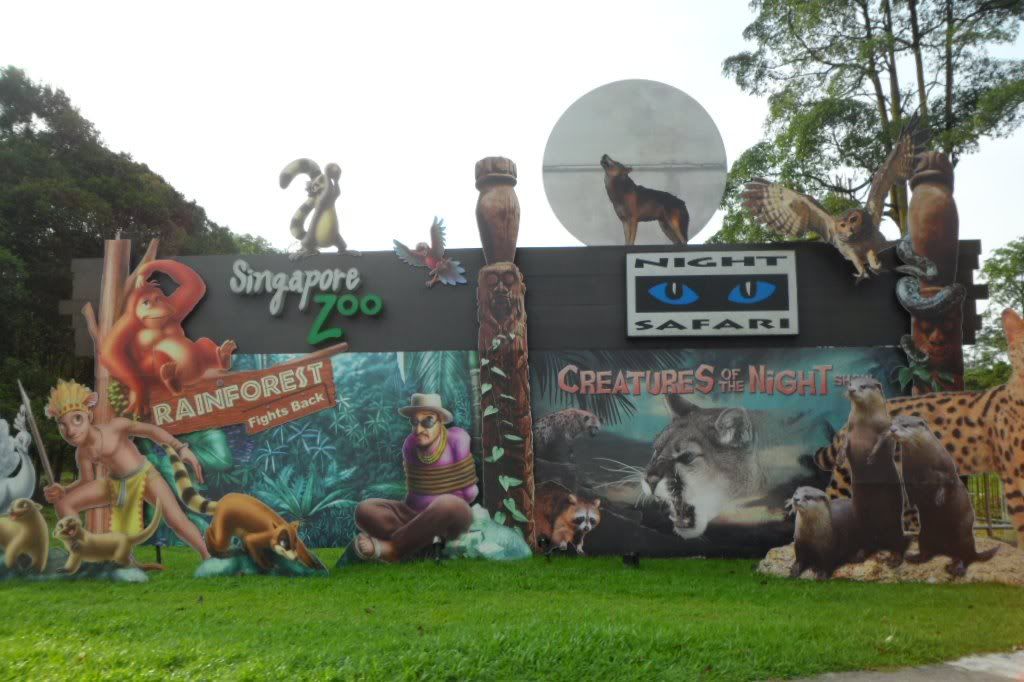 Entrance of Singapore Zoo
There are actually many reasons why we chose Singapore as the top attraction and things to do at the weekend. First of all, it has a combination of a few parks such as the zoo itself, the night safari as well as the latest river safari. There are therefore MANY species of animals for visitors to see and learn. Speaking of learning, the educational factor is really high as well. There are informative sign boards, statistics and interesting snippets all around the entire zoo. Even as an adult, there are lots of things we bet you did not know as well!
Last but most importantly, for families with kids, it is a family destination as well! Kids can learn and play all under 1 roof! With many interesting kids programmes as well as the Kidzworld, the children will definitely be entertained throughout their visit!

Kidzworld @ the Singapore Zoo
For more details, visit the official website of the Singapore Zoo here.
With so many attractions and things to do in Singapore this weekend, we hope you will have loads of fun! Share with us other things to do and attractions in Singapore that you have enjoyed in our comment box below!
Visit our post on the Top 101 Things to do in Singapore!
Whatever your budget, Agoda has the best deal for hotel stays in Singapore for you to choose from!
If you enjoyed our content, "Like" us on Facebook Today!

Remember to leave your comments for 2bearbear Singapore Travel Blog in our comments section below!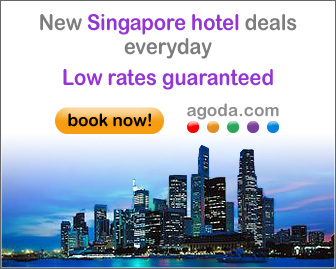 Related posts: