When you think about the best or most popular chicken rice in Singapore, which chicken rice stall do you think of? Yishun? Tiong Bahru? Mei Ling Street? Or Wee Nam Kee Hainanese Chicken Rice at Thomson Road?
Kate and I wanted to check out what all this buzz is about and paid a visit to Wee Nam Kee Hainese Chicken Rice Restaurant located at 275 Thomson Road #01-05 Novena Ville (opposite Novena Church)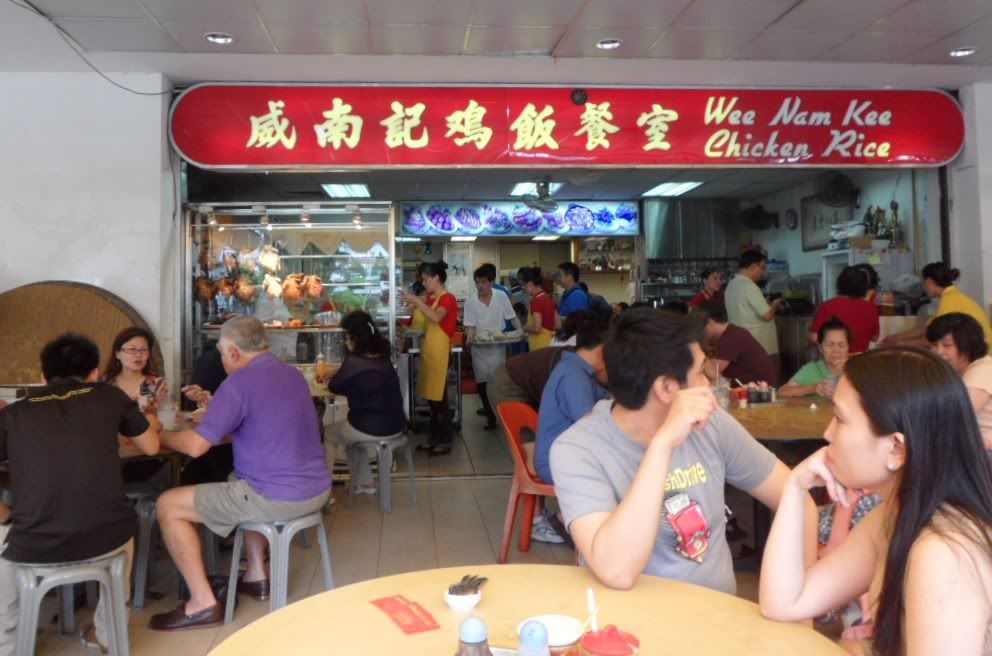 Wee Nam Kee Hainese Chicken Rice Restaurant @ Thomson Road
There was certainly no lack of a crowd at this popular chicken rice joint. We thought the queue was long when we first arrived (we could even find a seat) but when we left, there was even a queue JUST to get into the seating area! To add to the celebrity factor, we also saw Huang Bi Ren and her family within the short time we spent at the restaurant! (Nope, no pictures here as we do not want to intrude into the lives of our celebrities yah?)
Let us side track a little. There is also a nice little soya bean joint at the corner of this stretch. They sell soya bean milk, soya beancurd and even durian soya beancurd! The thing is these 2 stalls try not to "intrude" into each other's territory and they adhere very stringently to the "yellow lines" that border their boundaries. Therefore, DO NOT ask the aunty at Wee Nam Kee for soya bean, she may give you an ugly stare before telling you courteously to get your drink from that stall. This we faced, so DO NOT repeat our mistake!
In order to fully maximise our trip to Wee Nam Kee, we ordered both the roasted and steamed chicken from the stall. We ordered a quarter chicken for each type of cooking and they cost $10.80 for a quarter of a chicken. The price was quite steep but it was soon compensated by the taste…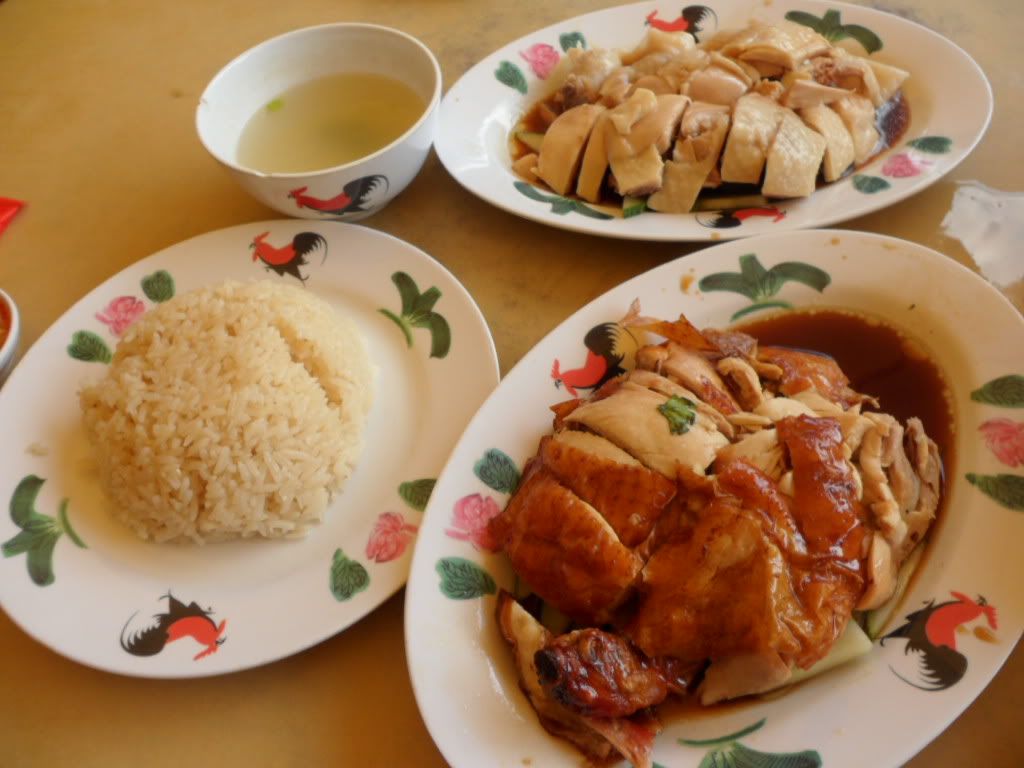 Chicken rice at Wee Nam Kee Chicken Rice Restaurant
Taste
Let's talk about the roasted chicken first

Roasted Chicken at Wee Nam Kee Chicken Rice Restaurant
The chicken was well roasted yet not too oily. The flavour was fully infused into the skin and the chicken which went really well with the rice. The spices were distinctly flavourful and is arguably one of the best roasted chicken around.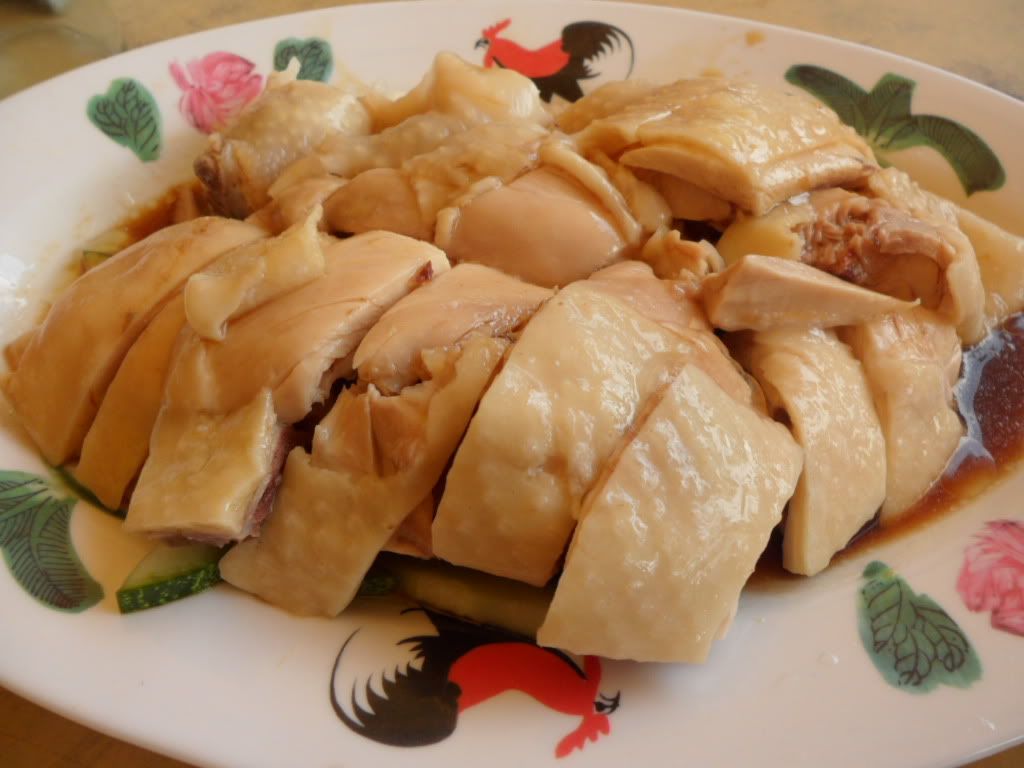 Steamed Chicken at Wee Nam Kee Chicken Rice Restaurant
The steamed chicken was good. No doubt about it. However, not to find fault or anything, we've tasted juicier and more tender skin that slaps unto your lips leaving you wanting for more.
The rice was good but also not the best that we've tasted. In order to have the best chicken rice in Singapore OR the "dream chicken rice" we recommend…
1. The Chicken Rice from Yishun
2. Roasted chicken from Thomson (Wee Nam Kee)
3. Steamed Chicken from Mei Ling Street or Tiong Bahru
Do you know any other best chicken rice in Singapore that you would like to recommend? Why not share it with our readers through our comments section below?
If you enjoyed our content, "Like" us on Facebook Today!

Related posts: