So Kate and I were given the chance to stay in the USA for a couple of months. Each week, we would travel around to different cities and create a little holiday of our own.
On this particular week, we went to the beach. Not just any beach, but Virginia Beach!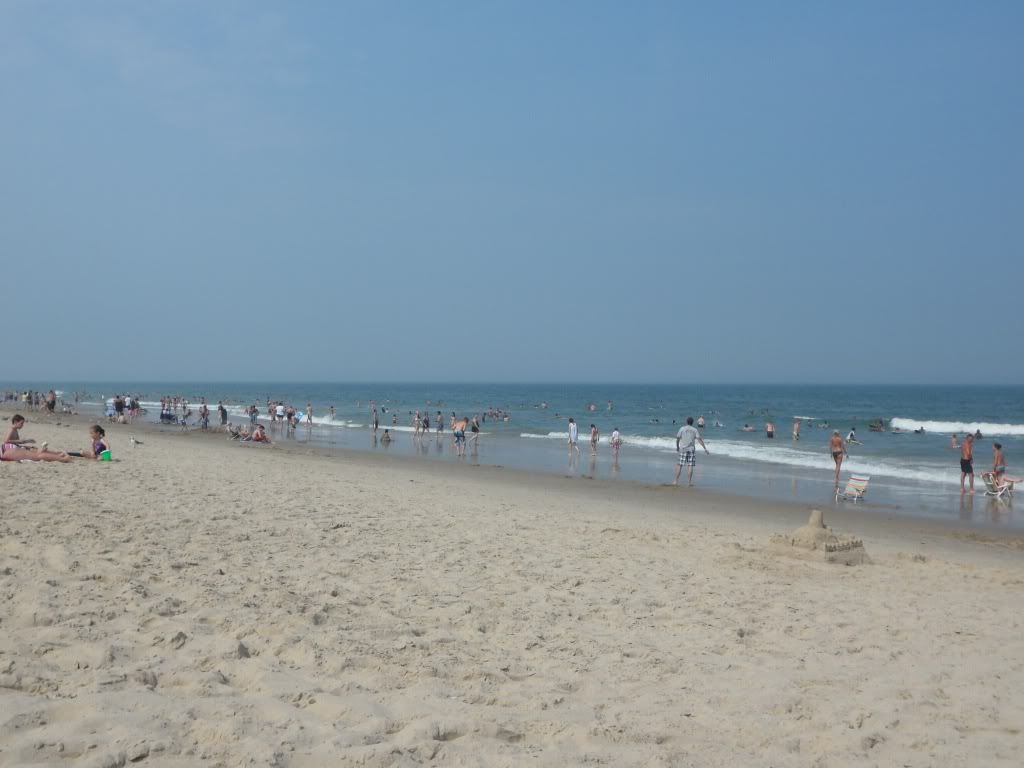 Virginia Beach!
It was a hot summer's day, temperatures were reaching about 38 degrees celcius. Kate and I drove our way there and we were circling around to find a parking lot.
On the beach front, there were shops, restaurants and bars all along the street. A few streets away from the beach, there were some private estates. Kate and I thought that maybe we'll just park near the beach front and have a look around first. We then found a lot right along 12th Street and placed some coins enough to walk around for about a half hour.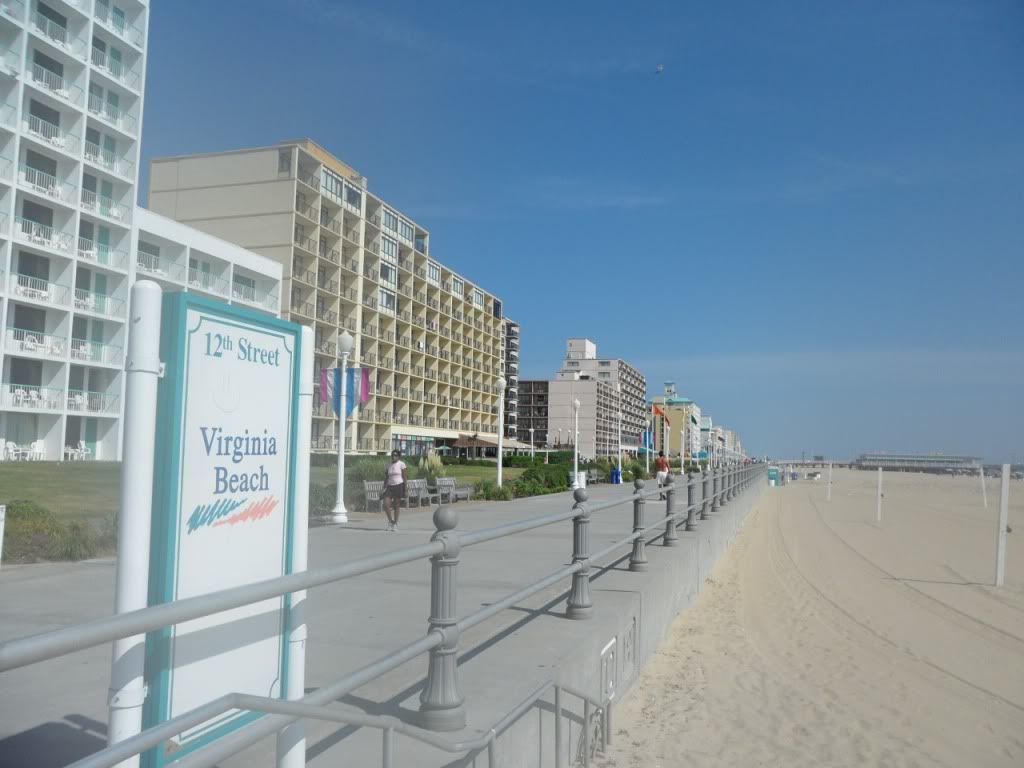 12th Street Virginia Beach
We thoroughly enjoyed the walk along the boulevard. It is so different along our beach fronts here in Singapore. There were souvenir shops that sells things from magnets,shirts,caps to beach balls,floats and even sweat shirts! (who needs sweat shirts on a hot summer's day?!)
There were also restaurants, pubs and fast foods along the streets.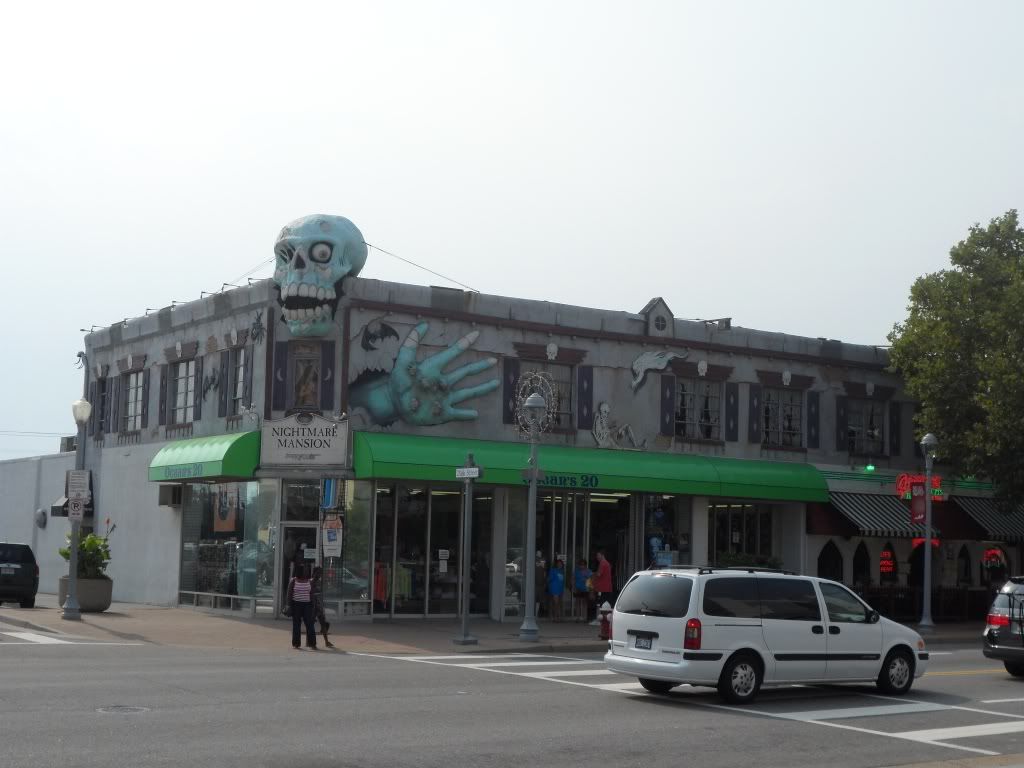 Street View of Virginia Beach
On the beach front, there were many activities as well! There was a huge slide (cooled with water so that kids can also slide down easily), hot dog stands, and this…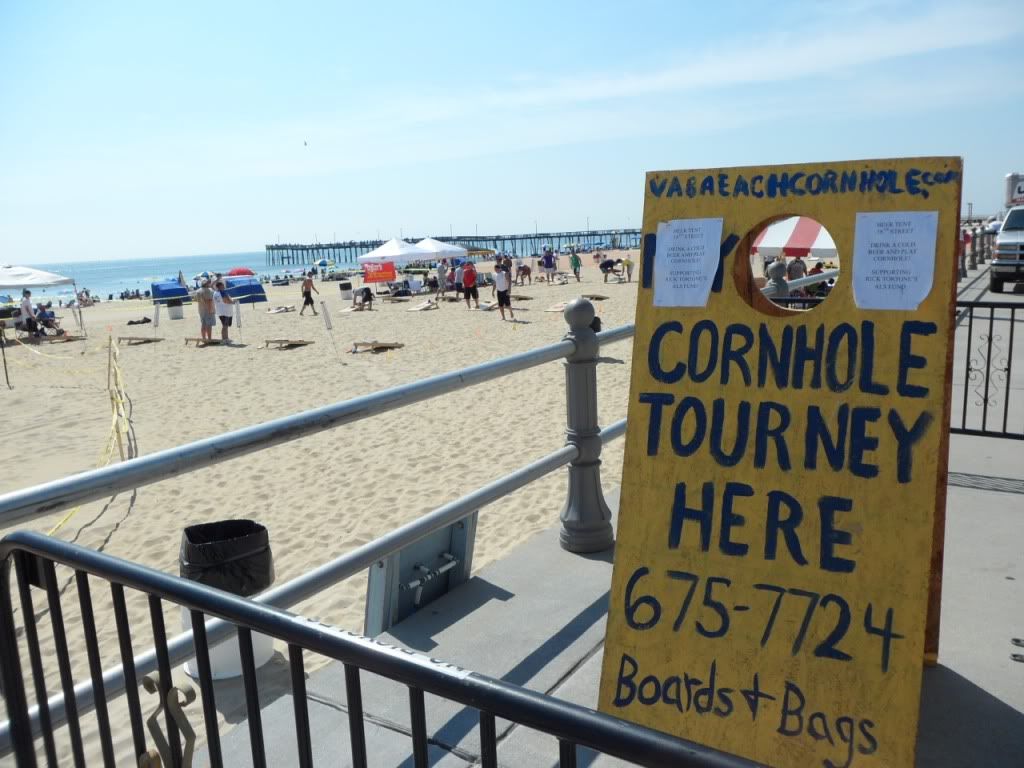 The Cornhole Tournament @ Virginia Beach
This is where people have something like a sandbag the size of your palm. Their aim is to throw these sand bags into holes on a slanted platform like these…

Cornhole Training @ Virginia Beach
It was the first time Kate and I saw such a sport and we were amazed that these competitors were really focused and some of them were really good! Being able to throw the sandbags into the holes from a distance!
There were also other beach activities like volleyball and of course just lazing at the beach…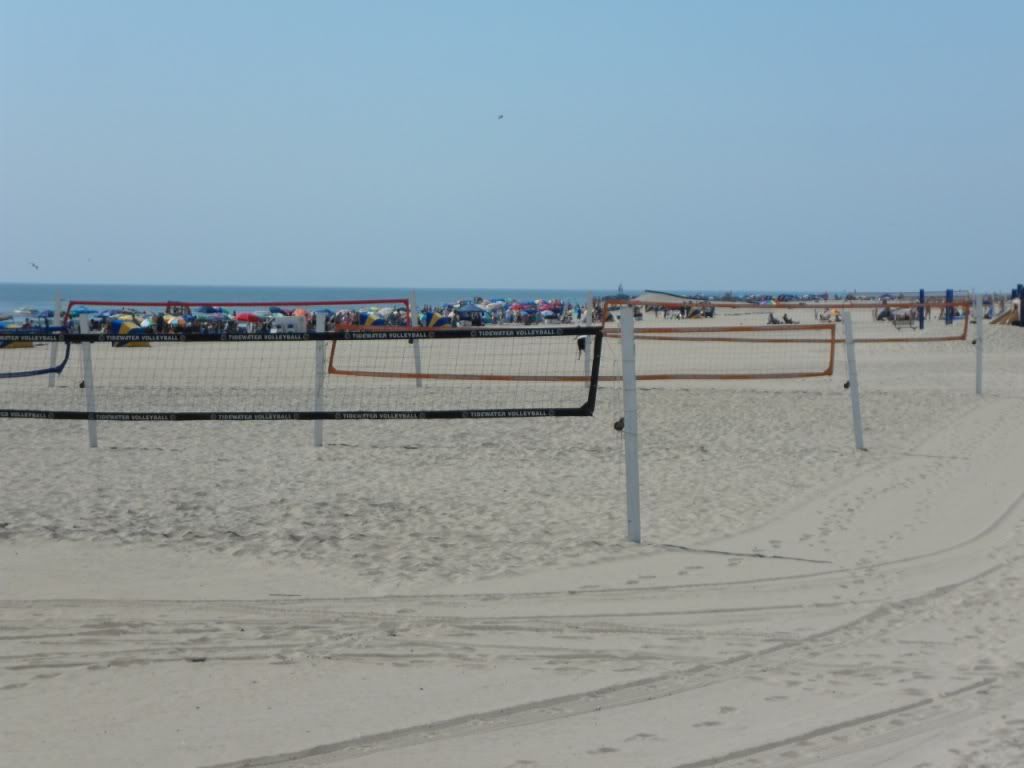 Beach Volleyball @ Virginia Beach
After a short walk, Kate and I decided to head back to our car and perhaps relocate it. We asked a girl at the beachfront and she told us that she often park at the private estate a few streets from the beachfront. With that, we headed back to our car.
I had a funny feeling when we were walking back to our car. To our "horror" a police officer had already given us a ticket! We were like still on time! We asked if we were able to retract the ticket as probably the parking meter wasnt working. The officer told us that nothing could be done on her side, so she advised us to report the faulty meter. One thing we were impressed with, was that the parking ticket even had a photo of the car on it!
That sort of deterred us for the rest of the day as we circled around once more for the parking spaces. But we saw nothing but signs like these…

Instructive signs teaching people how to behave…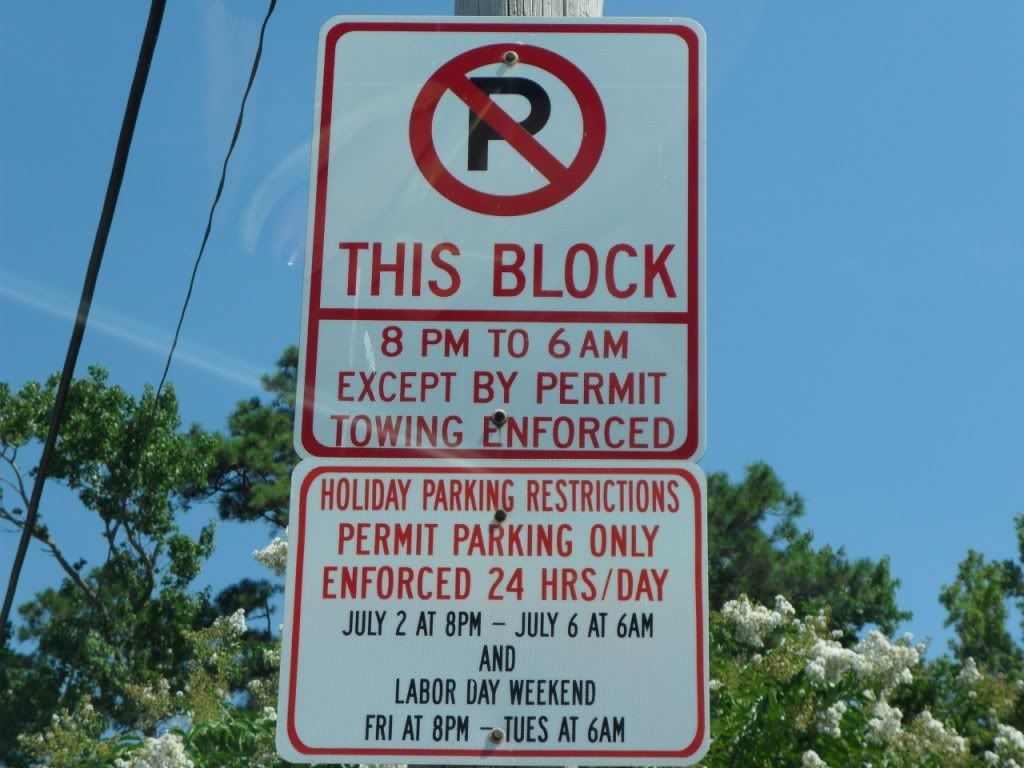 Parking Prohibitions
So saddened and not being able to find a lot, we left. However, we did make time back again on Independence Day (4th of July) to catch this!

4th July Independence Day Fireworks @ Virginia Beach
This was really cool because the fireworks was shot from a vessel out in the ocean while the beach goers enjoyed the fireworks from the beach front.
Overall, Virginia Beach is a cool place to hang out with many things to do. Virginia Beach is definitely a nice weekend getaway for the entire family. Enjoy the video!
P.S. After making a few phone calls, we were able to report the faulty meter and saved ourselves the fine of 20 bucks!
If you like our content, do click below to "Like" us on Facebook Today!

Related posts: