San Francisco's Fisherman's Wharf is one of the biggest attraction in the city and in this post, we'll show you some of things you must do when you visit Fisherman's Wharf in San Francisco!
1. Seafood of course!
How can one visit Fisherman's Wharf in San Francisco without having some seafood? There are many options for seafood ranging from fish to crabs, prawns to the famous clam chowders in bread bowl. This time, we visited Fisherman's Grotto. (This is after some price comparison with Franciscan Crab Restaurant)
Franciscan Crab Restaurant Fisherman's Wharf San Francisco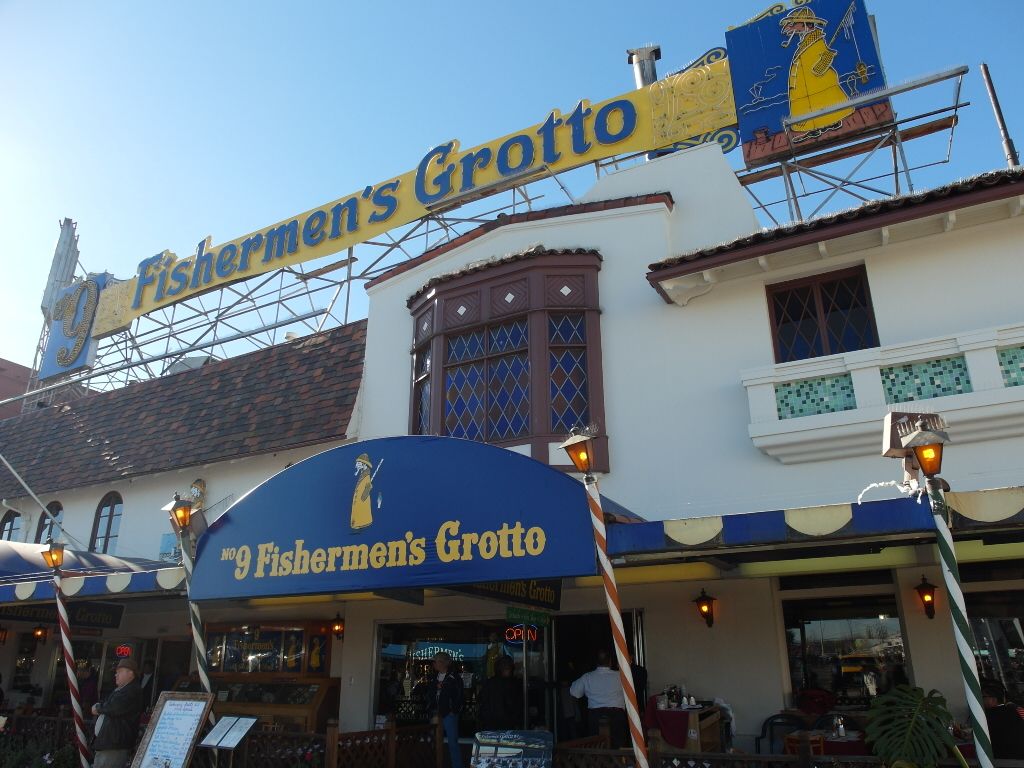 Fisherman's Grotto @ Fisherman's Wharf San Francisco – Where we had our lunch
Turns out that we made the right choice because Fisherman's Grotto was the first restaurant to be opened by Mike Geraldi in 1948…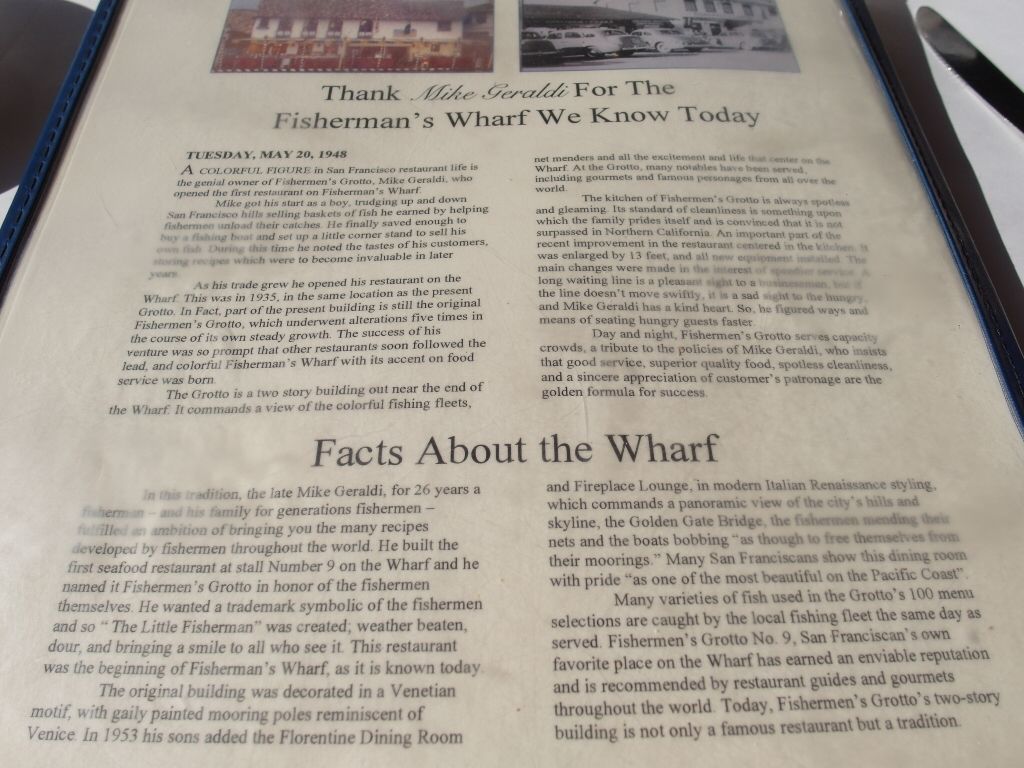 History of Fisherman's Grotto Restaurant @ Fisherman's Wharf San Francisco
At San Francisco's Fisherman's Wharf, there are 2 things that you should have. Clam chowder and of course the famous Dungeness Crab (especially so when it's in season). We saw this on the menu and immediately jumped on it. This course is good for 2 to share…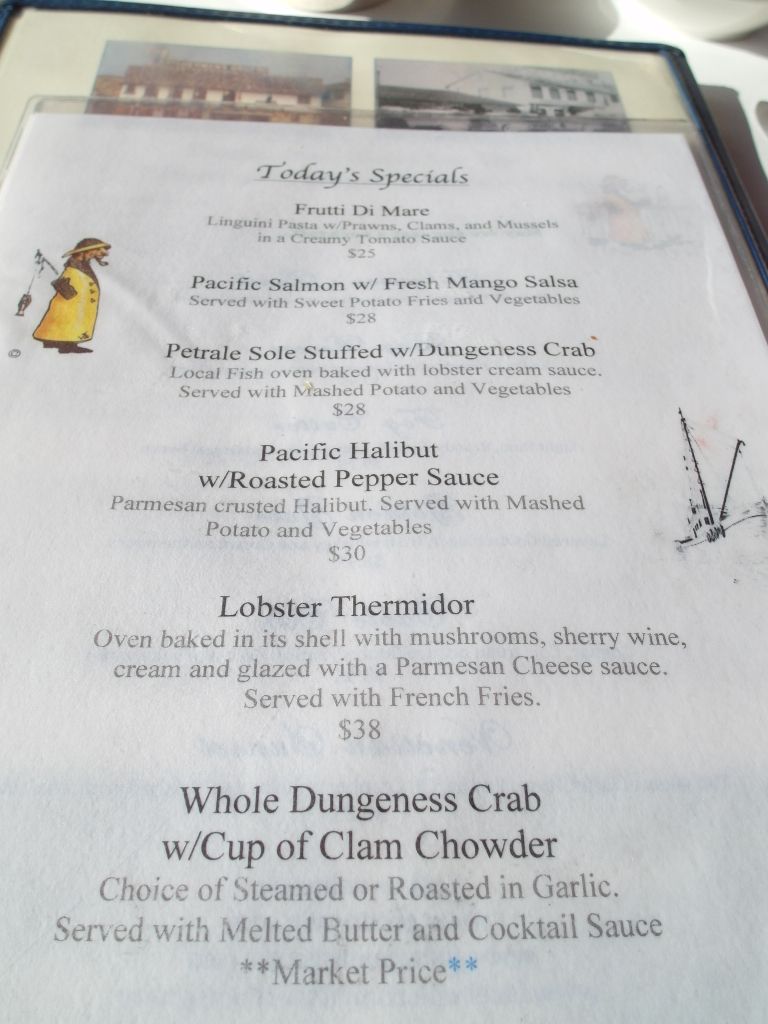 Whole Dungeness Crab with Clam Chowder – Menu of Fisherman's Grotto Restaurant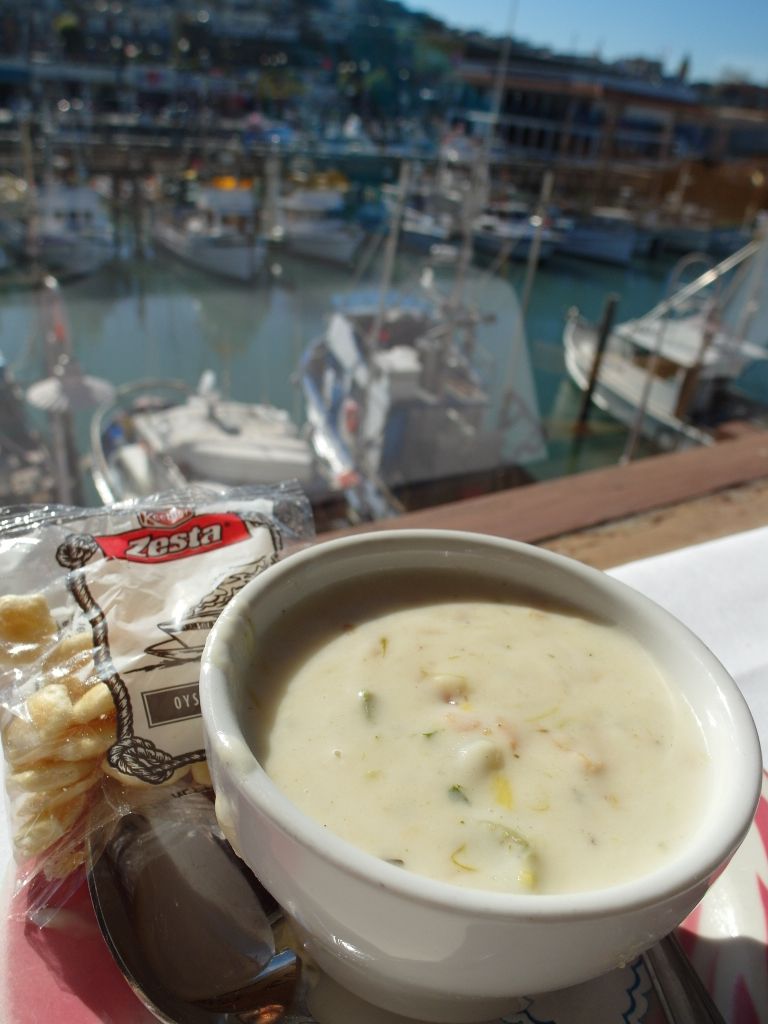 Clam Chowder in a cup with view of the wharf and boats (Fisherman's Grotto Restaurant)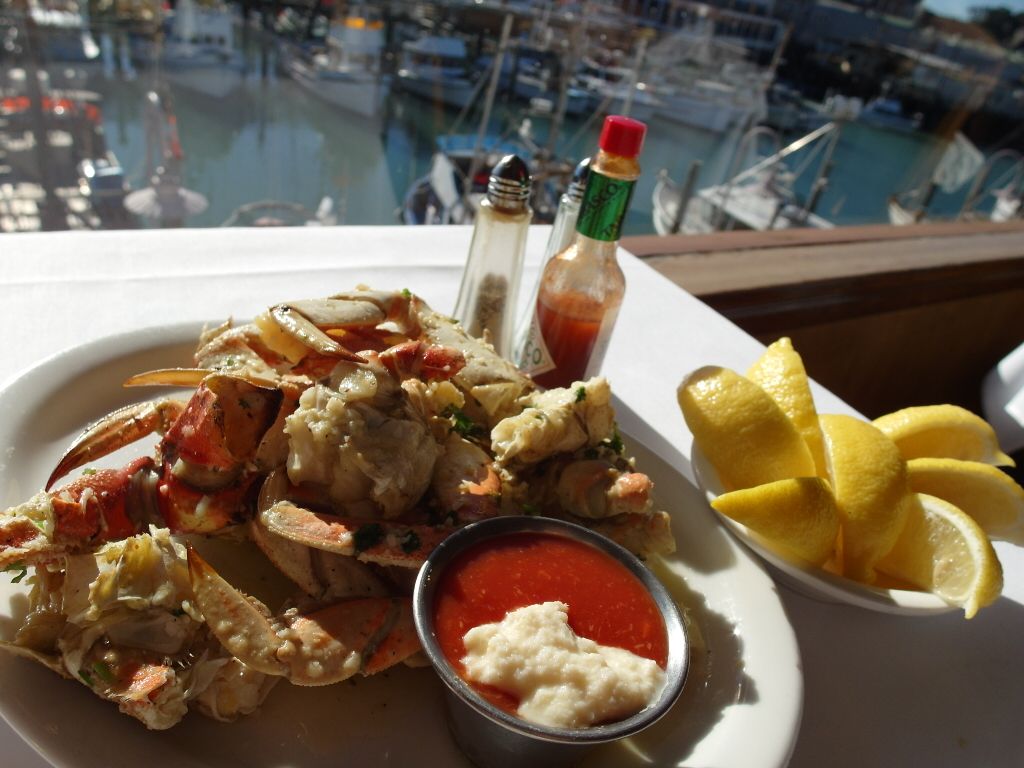 Dungeness Crab roasted in garlic and olive oil
We were really glad that we chose to have the dungeness crab roasted in garlic (had a choice of steamed or garlic roasted). This is because, for a cheaper price, you could have the steamed version at the food stalls all along the street…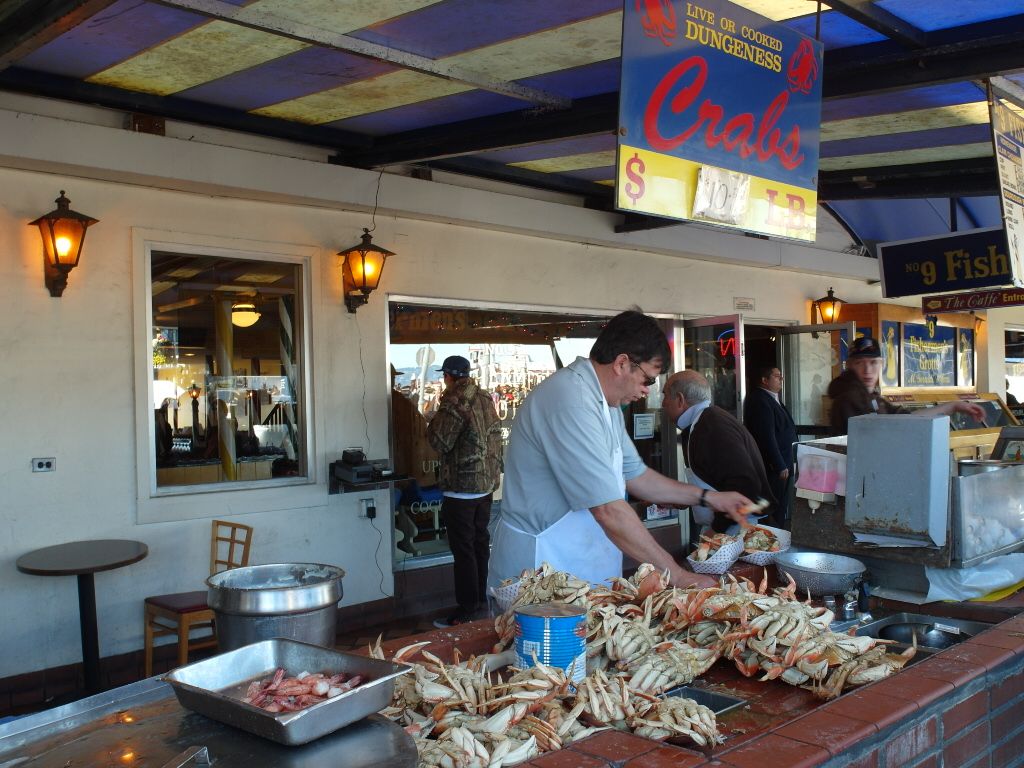 Steamed dungeness crabs along the streets at Fisherman's Wharf San Francisco

Clam Chowder in a sour dough bread bowl
Though the above clam chowder was not bought in San Francisco's Fisherman's Wharf (we only managed to try it at Ivar's in Seattle), do remember to try one along the wharf or at Boudin's Bakery. Before coming to San Francisco, we did not know what dungeness crabs were. After tasting it, it's probably one of the sweetest crab (though not the muscular succulent type) we've had. (Disclaimer : We had the crabs when it was in season – probably why it tasted especially shiok!)
2. Pier 39 Sea Lions and Views of San Francisco / Alcatraz!

Pier 39 with views of Alcatraz, Sea Lions, Golden Gate Bridge and San Francisco's Skyline
Pier 39 of San Francisco's Fisherman's Wharf is a special place. Since the Loma Prieta earthquake in October 1989, sea lions started to arrive at Pier 39. Some thought that it was just due to the herring season and the sea lions would leave shortly after. They never left. Today, as you can hear from the loud noises in the video, they attract many visitors and it's really quite fun to watch them bask and laze in the sun while having fun teasing and pushing each other around on the docks.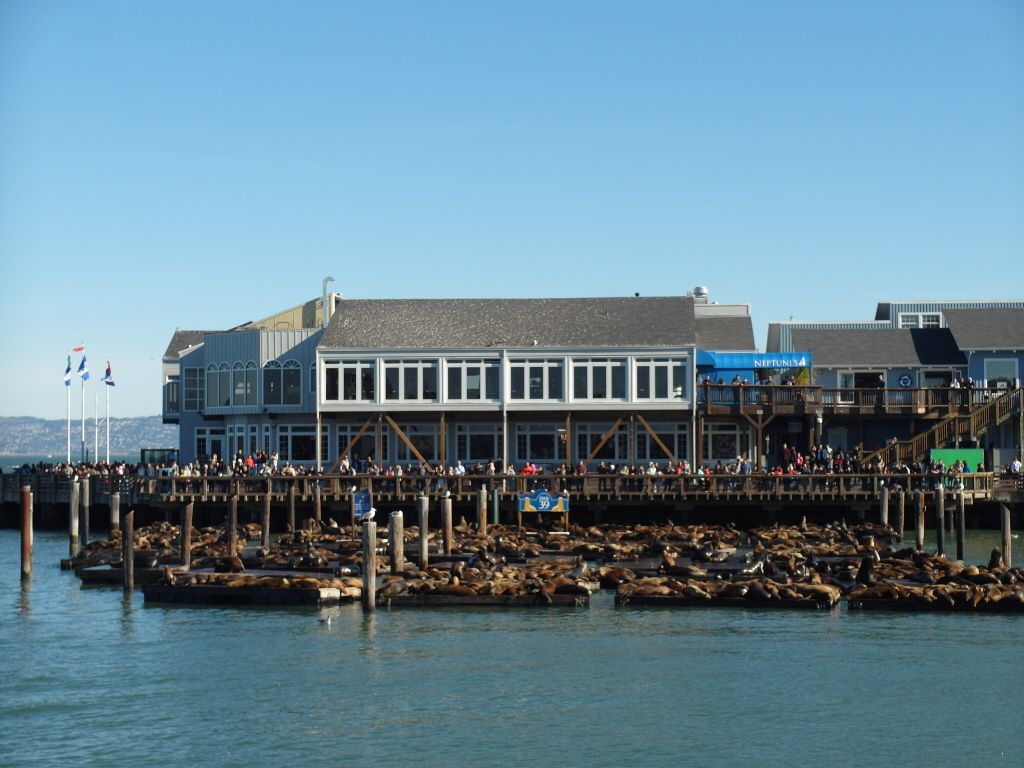 Sea Lions of Pier 39 at Fisherman's Wharf San Francisco
From Pier 39, you can also have a good photo opportunity with Alcatraz, formerly the state penitentiary where notorious criminals were held. Golden Gate Bridge is also in sight. The other view we enjoyed was of course the city skyline of San Francisco. With its sloping geographical formations, it forms a city skyline like no other.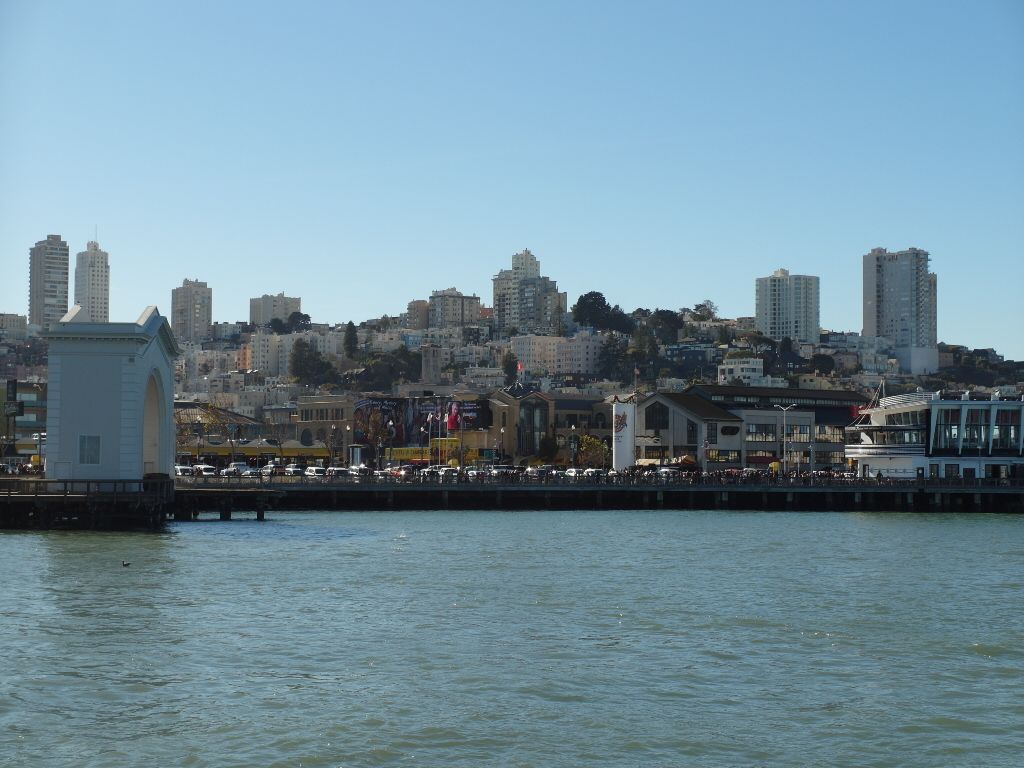 View of Fisherman's Wharf with San Francisco City behind
3. Boudin Bakery and Cafe
As we stayed at the San Remo Hotel, we were just a few blocks away (4 to be precise) from Fisherman's Wharf. After dinner at Fior d'Italia (America's Oldest Italian Restaurant), we strolled down to Fisherman's Wharf to take in the sights at night. The area around Boudin is a great place to hang out and we were pretty much attracted by the smell of freshly baked sourdough bread that's coming out of Boudin's bakery!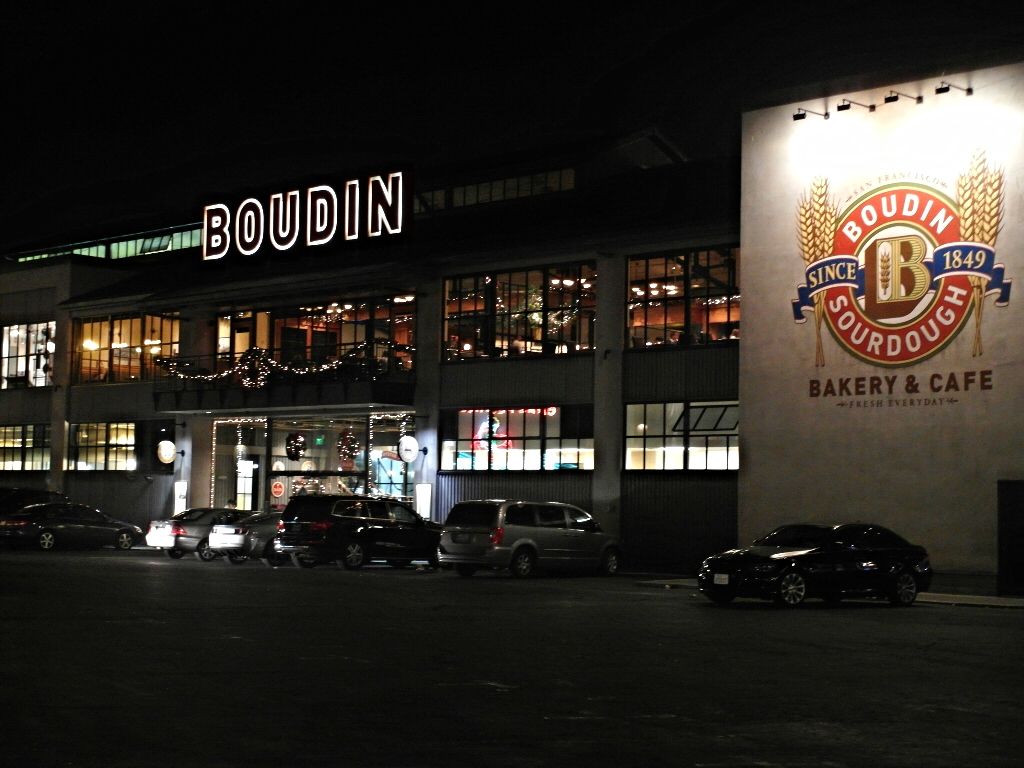 Boudin Bakery & Cafe – Famous for its sourdough bread (since 1849)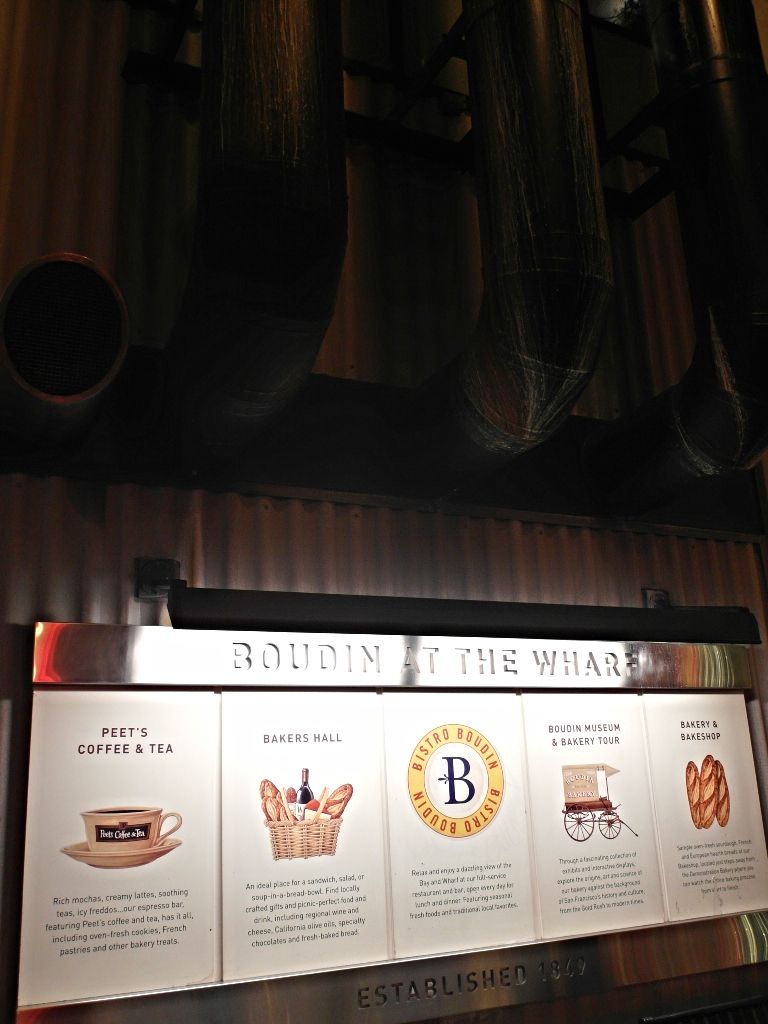 Where the smell of freshly baked Boudin breads come from – really smart idea!
Boudin at the wharf is a really cool place to hang out, especially for tourists because you can chill at its bistro and cafe, shop around at its baker's hall, watch Boudin's baking process or visit the Boudin museum and bakery tour (which is totally free!)…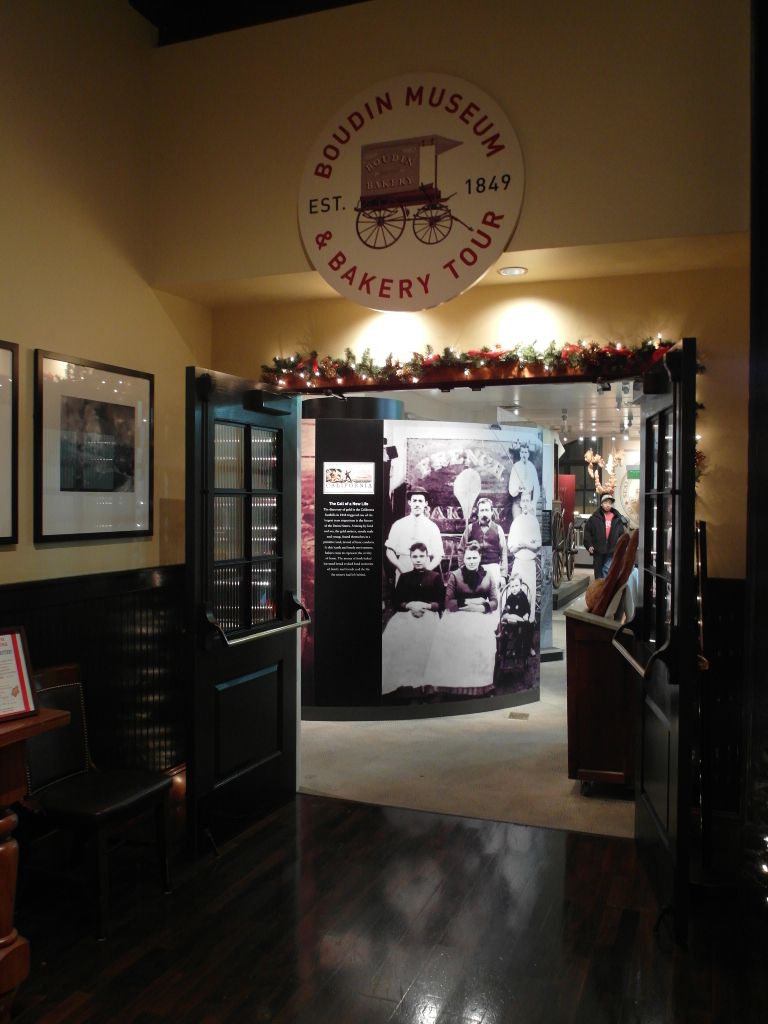 Entrance to Boudin Museum at Fisherman's Wharf San Francisco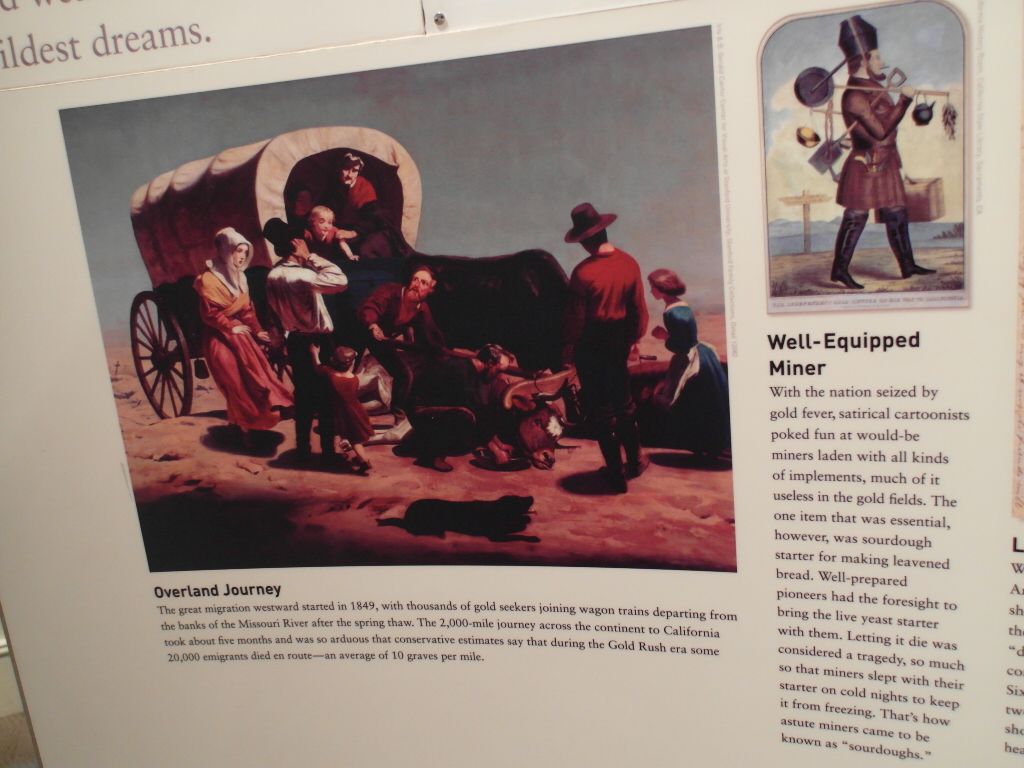 Journey overland during from east to west and the well-equipped miner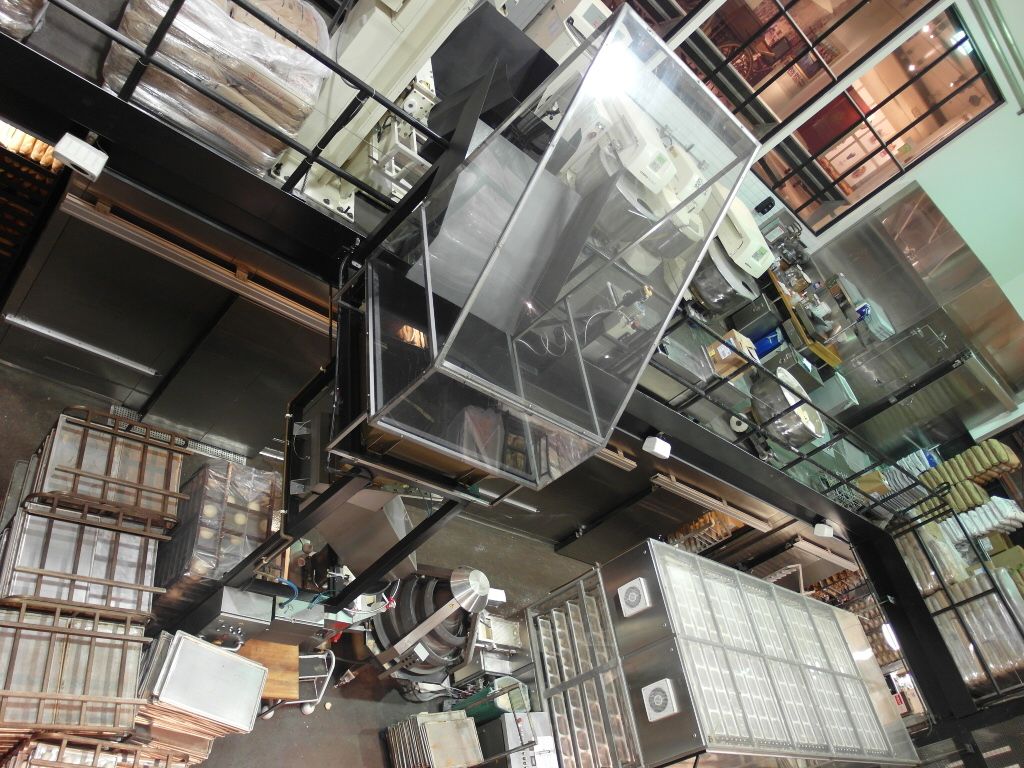 Bakery tour at Boudin's – 72 hours of traditional bread baking from start to finish
Though free, the museum tour was detailed and pretty much covered the whole history of San Francisco (not only about Boudin's bakery). In this museum tour, we learnt a few things…
– How the journey across continental USA from east to west (due to the gold rush), claimed many lives – conservative estimates of 20,000 deaths.
– How prices soared during gold rush (and lack of food supplies) resulting in prices like $1 eggs (Which is madness considering this was the 1850s and even today, an egg costs only 20 cents!)
– How important live yeast was and during a fire that struck the bakery, the mother yeast was saved and today, we're still enjoying the same taste from the same yeast.
– How living with the French (then) meant that you would be eating well – cause French at that time in USA were mainly bakers
– How the famous San Francisco cable cars were invented by Andrew Smith Hallidie after he witnessed a horse drawn cart loaded with passengers slipped down a hill causing so much injury to the horses that it had to be shot. On August 1, 1873, Hallidie debuted the first cable car on the steep Clay Street hill between Kearny and Leavenworth.
4. Museums at the Wharf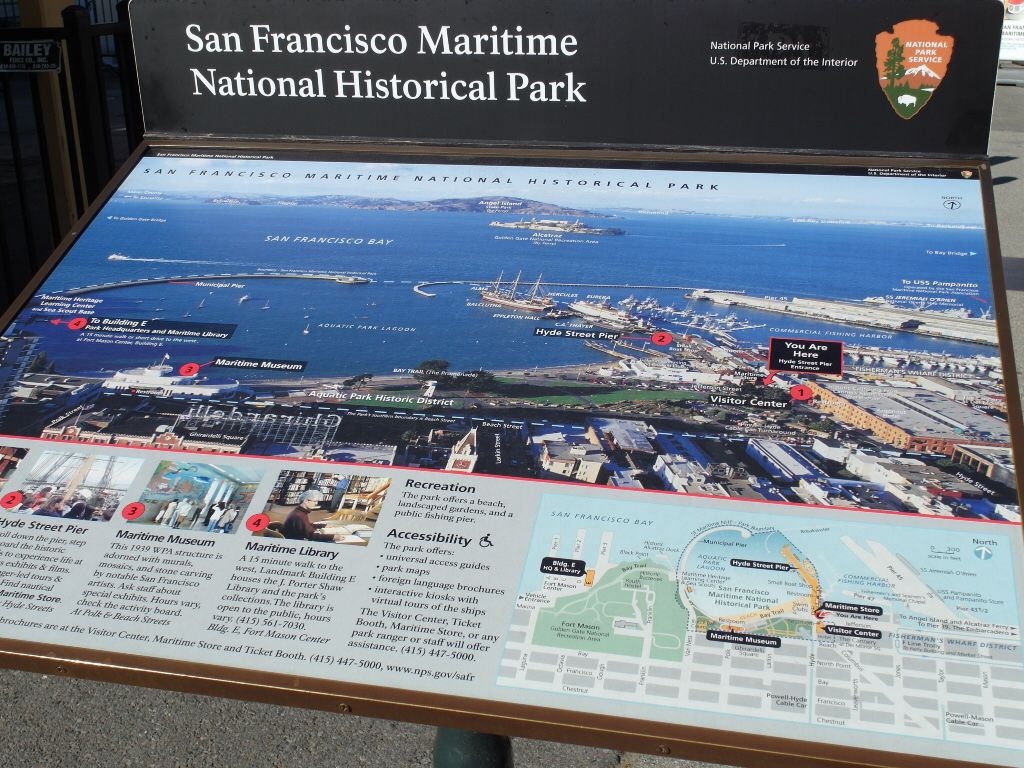 National Maritime Historic Park – San Francisco
There are many museums at the wharf which includes the National Maritime Historic Park, Maritime Museum, Hyde Street Pier and the maritime library. We especially liked some of the displays along the way which described how life was back then. Fishermen had to continue fishing in the cold and being paid in fish for their hard work…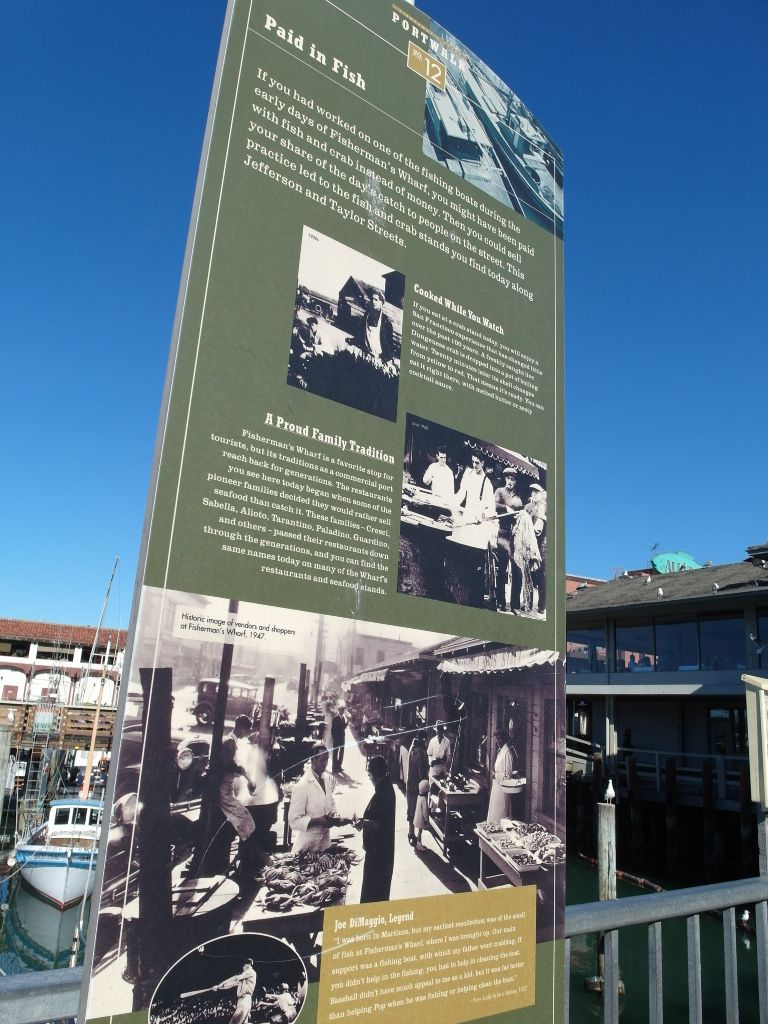 Paid in fish if you worked at the docks – fish are then sold or exchange for items
5. San Francisco's famous cable cars
Nope, these are not the cables that we know that hangs over head and transports you with views of an area. Instead, these cable cars were invented by Andrew Smith Hallidie to overcome the steep slopes of San Francisco. Today, these cable cars are preserved and still ply the streets of San Francisco (Hyde Street, Mason Street, Jackson Street, Washington Street, Powell Street and California Street). Though we did not take the cable car (due to the long queue – approximately an hour), we did take some great shots there.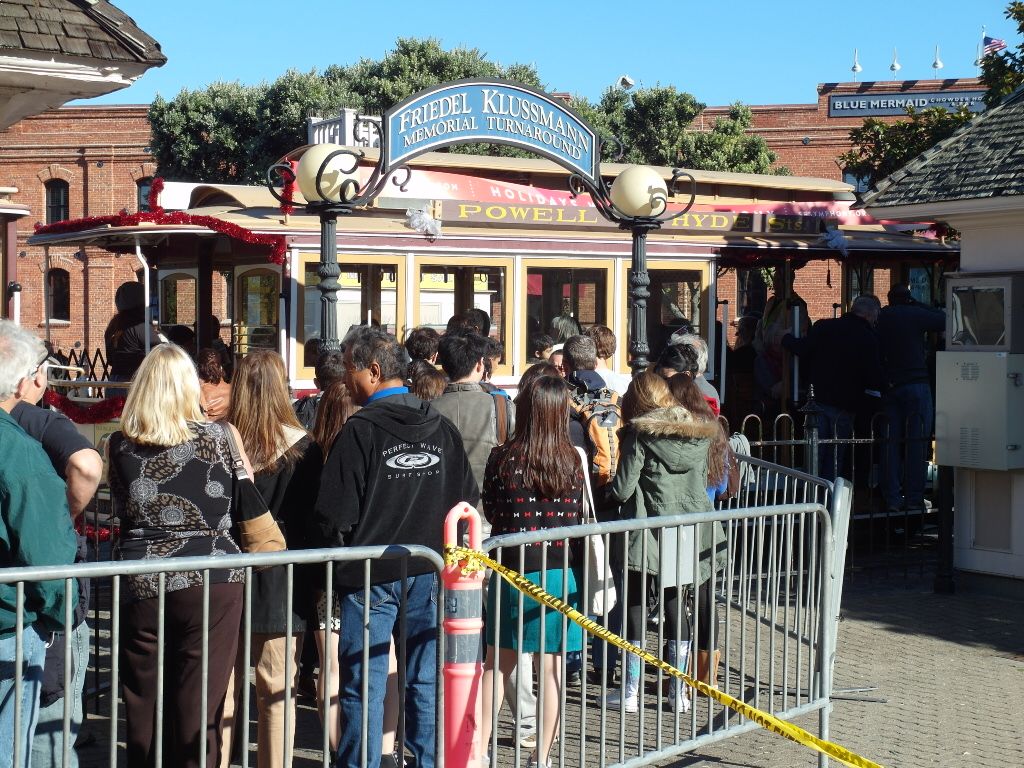 About an hours wait for the cable car (6USD one way) at the edge of San Francisco's Fisherman's Wharf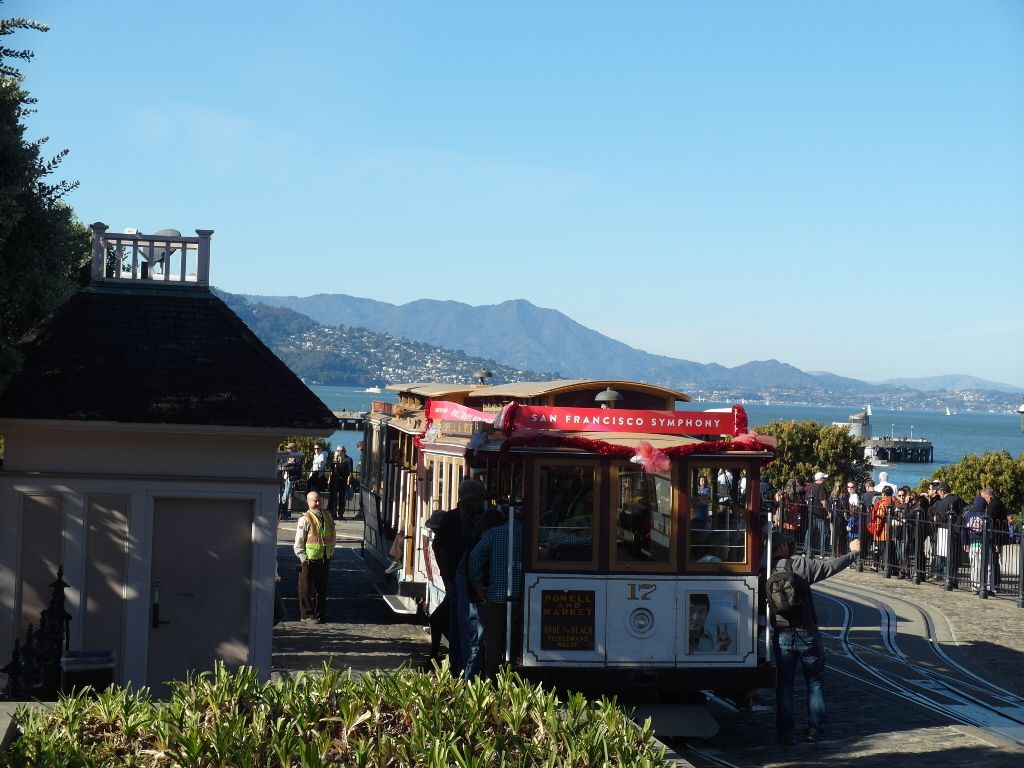 San Francisco cable car with long queues
If you enjoyed our content, "Like" us on Facebook Today!

Related Posts
This is part of our coverage of San Francisco, Seattle and Vancouver USA. Check out these posts if you're visiting the West Coast of USA!
Top 5 Things to do and Attractions in Vancouver Washington USA!
Top 11 Things to do and Attractions in San Francisco USA
Top 8 Things to do and Attractions in Seattle USA!
Things to do and Attractions in Eureka California!
Metropolitan Grill Seattle : Are the steaks worth it?
Seattle Underground Tour by Bill Speidel : A tour not to be missed!
Seattle Space Needle , Chihuly Garden and Glass and the Monorail to Westlake Center
World's first Starbucks in Seattle – Do not be confused!
The Crab Pot Sea Feast : A Seattle MUST TRY!
Pike Place Market : (Possibly) Seattle's Top Tourist Attraction!
What's YOU MUST DO at San Francisco's Fisherman's Wharf!
Pizza and beers at Umbria San Francisco!
Great Eastern Restaurant Chinatown San Francisco : Even Obama visits it!
The steep slopes of San Francisco : A Pictorial Post
San Francisco's "Crookedest Street" at Lombard Street!
Scenic Oregon Drive from Vancouver to San Francisco!
Travel Through Time with Historic Monuments at Vancouver Washington!
Vancouver Washington's Natural Wonders!
Catching Portland Winterhawks in action after Burgerville Meal!
Why You should eat at Beaches Restaurant than McMenamins in Vancouver Washington
Red Lobster….FINALLY!
Inn at the Market Seattle : All about Location Location Location!
San Remo San Francisco : Hotel with a PRIME location!
Palace Hotel San Francisco : A great mix of History, Class and Luxury!
Heathman Lodge Vancouver Washington : One of our best hotel stays EVER!
Hilton Vancouver Washington : Classy Stay & Room with a View!
For your convenience, we have arranged for the best deals at Sheraton Hotel @ Fisherman's Wharf right here!
Ghirardelli Square is also one of the places where you can visit to shop and see the historic chocolate factory (Willy Wonka of San Francisco). We also continued west of Fisherman's Wharf and eventually arrived at San Francisco's Golden Gate Bridge. Enjoy your next visit to San Francisco and let us know if we missed any experience or sights from Fisherman's Wharf in our comments section below!
Related posts: