Again the F1 season is upon us! Many have been asking where can we watch F1 for free in Singapore? If you search close enough, there are actually several pretty good spots to watch F1 Formula One Singapore Night Race for free!
Here's a map of the F1 Singapore Circuit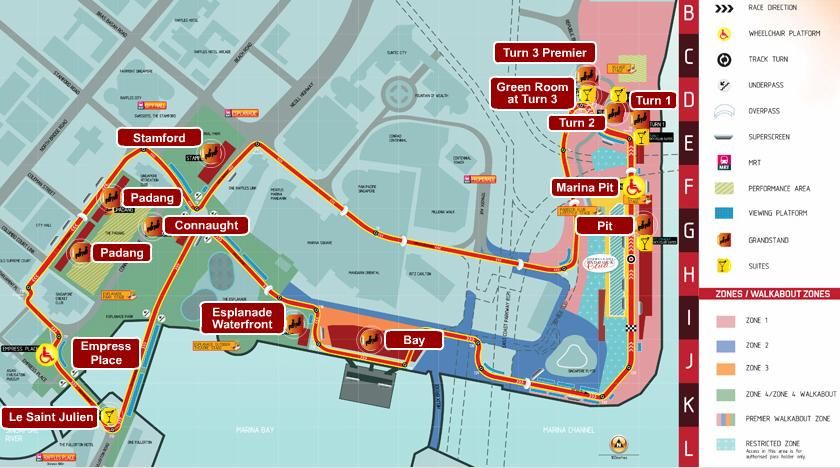 F1 Singapore Circuit Map
Marina Square Food Court
Our top spot has got to be the Marina Square Food Court. Well, it used to be the top spot as there was an al fresco dining area there. However, now it has been air-conditioned. The bad thing is that you cant really take good pictures and videos with the glass panels. The good thing is that you can now watch F1 in an air-conditioned area! We were there about 5pm the last time round, so chope your seats early!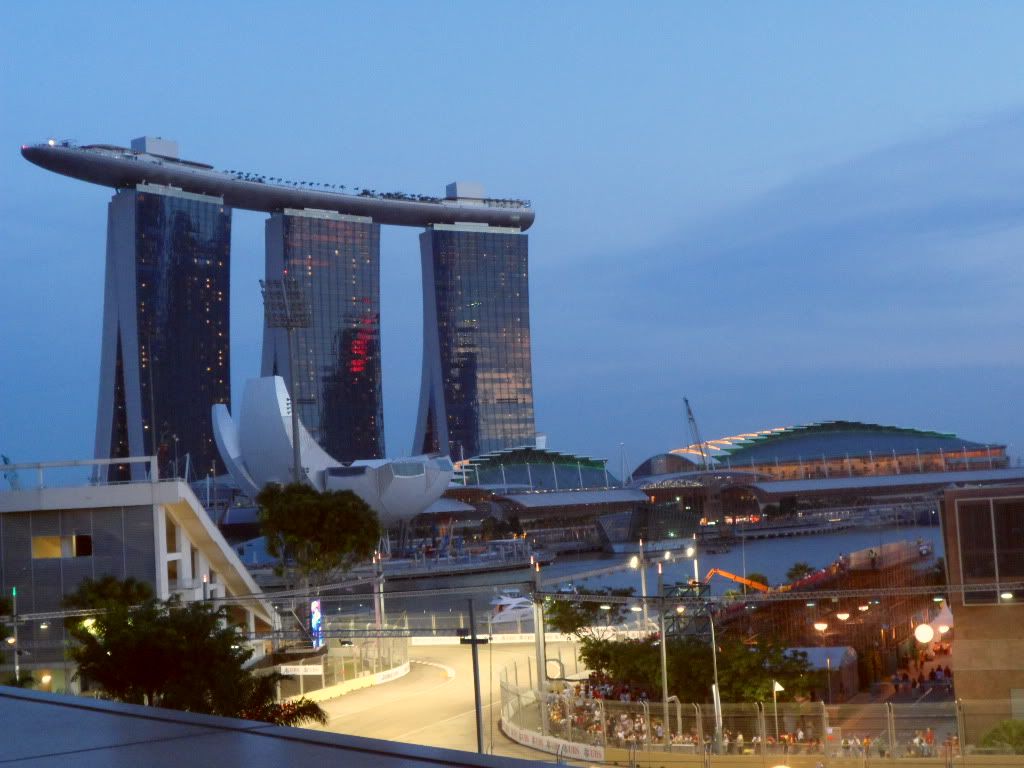 View of F1 Singapore free from Marina Square Food Court
Marina Square close to Pan Pacific
Marina Square has a few spots actually. Right in the thick of the action, the area between Pan Pacific Hotel and Marina Square has a few spots such as the staircase and connecting bridge. Do explore to find your favourite spot!
Helix Bridge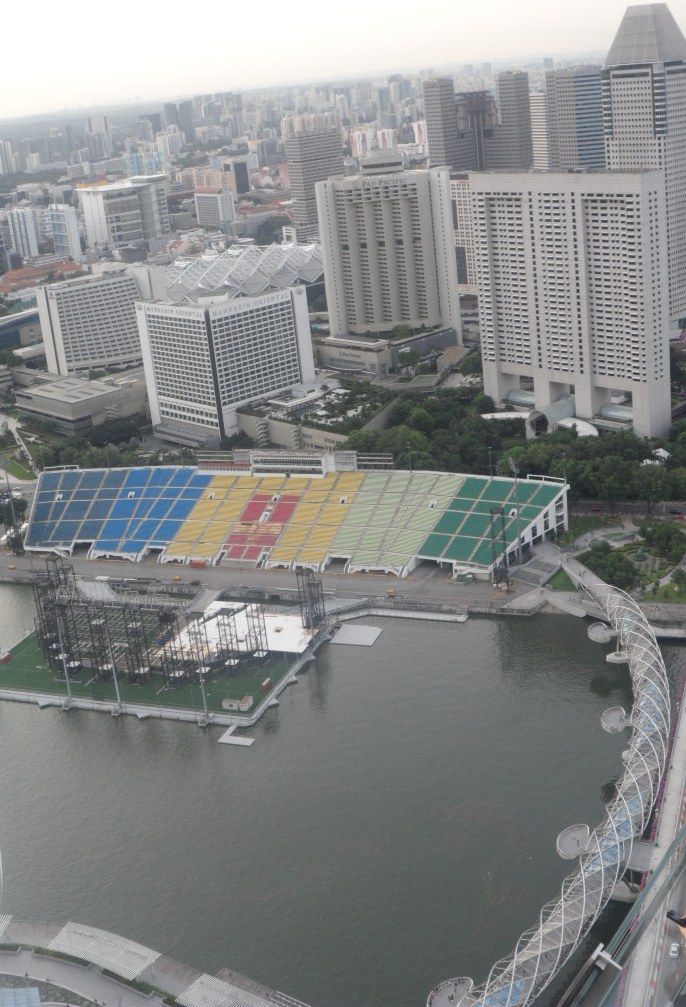 Helix Bridge to watch F1 Singapore for Free
From the Helix Bridge you can catch some views of the race. You may want to consider a pair of binoculars as well. There will definitely be a crowd. Here you can watch the race action near the flyer and the float@Marina.
Paid Venues
There are a couple of other places that offer good views but you'll have to pay for entry fees or hotel rooms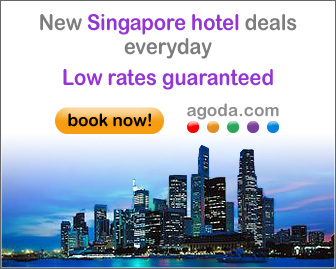 Marina Bay Sands Skypark
Ritz Carlton
Pan Pacific Hotel
Marina Mandarin
Alternatively, why not join in the fun and catch the F1 action at the ciruit park itself?
Best Free Place to watch F1 Singapore
Of course, the best free place to watch F1 Singapore is home! In the comfort of your room! F1 is usually shown free on channel 5!
If you have other places to suggest, do add them to our comments below!
Have a great F1 Singapore Season!
For your convenience, we have arranged for the best hotel deals in Singapore right here!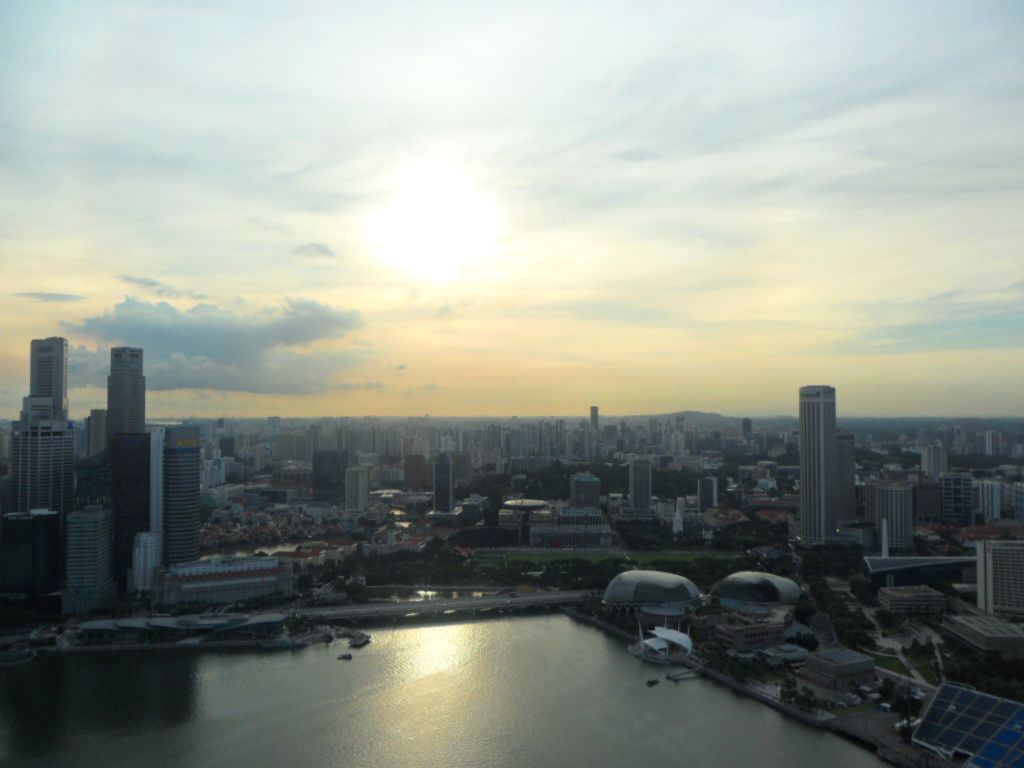 View of the Singapore City Skyline from Marina Bay Sands Skypark
If you enjoyed our content, "Like" us on Facebook Today!

Remember to leave your comments for 2bearbear Singapore Travel Blog in our comments section below!
**Do check out our post on Formula One Singapore Airlines Singapore Grand Prix 2014!
Related posts: