Over the past week, we ate at Sakae Sushi's All You Can Eat Premium Buffet. There's something about buffet that makes us wants to go back again eventhough we know its not good for us, causes us to overeat, resulting in large tummies.
BUT we still go back nonetheless.
So what is it exactly about buffets that attract us so much? We think its a combination of these factors…
Price. When the price is optimal (notice that I did not use "cheap" because buffets aren't exactly cheap), it brings out the kiasu Singaporean in me that says "Wah, this is damned hua!" (worth it).
The concept of "free-flow" and "all-you-can-eat". This concept plays on the mind that you pay a fixed price but have unlimited supply of food. But if you really think about it, there is a limit. Whether you can stomach or not, is another issue altogether.
3 hours of dining. For gatherings, buffets are a great option. In addition to the wide variety of food (which means you do not have to adjourn after dinner for drinks or desserts), you can stay at that place through the duration of the buffet hours which usually is about 3 to 4 hours without feeling pai seh about the need to order more.
And so we digress from our sushi buffet frenzy. (The above is written to reduce our guilt for visiting buffets in the future! :))
What you can expect at Sakae Sushi's "Eat All You Want" Premium Buffet
The Sakae Sushi Premium Buffet allows you to have ALL THE RED & PINK PLATES you want (compared to 1 red and 1 pink for the normal sushi buffet). In addition, you get to have endless supply (which now you know is not true) of sashimi and teriyaki meats. So here are only some of what we ate that fateful day…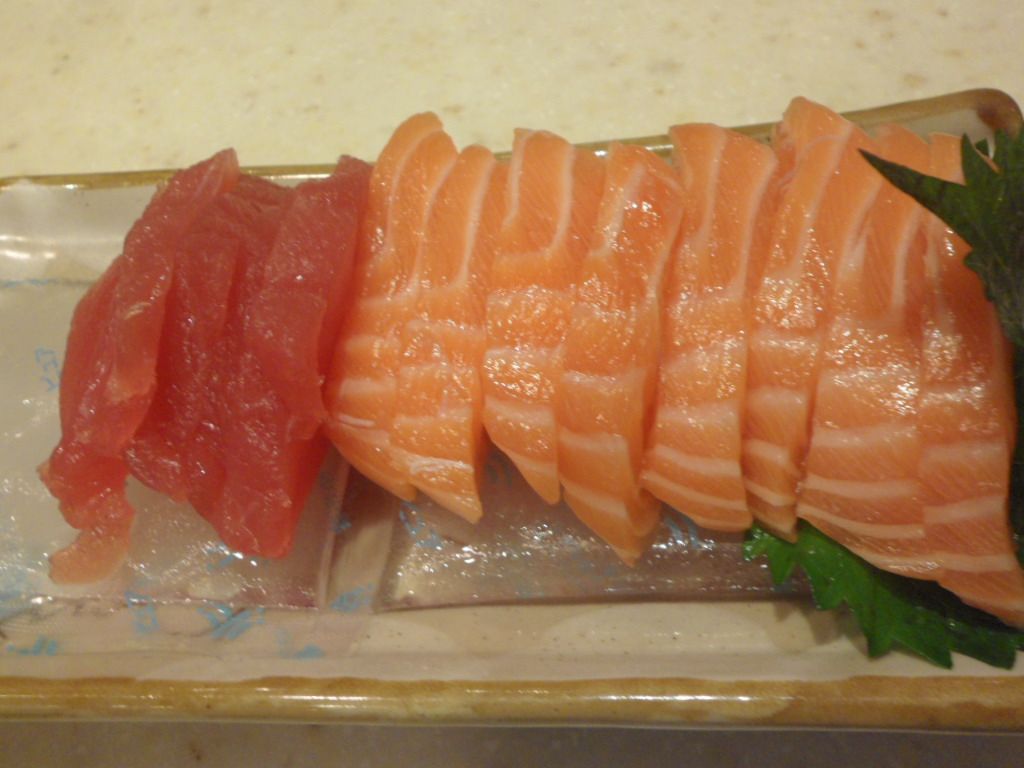 Tuna (Maguro) and Salmon Sashimi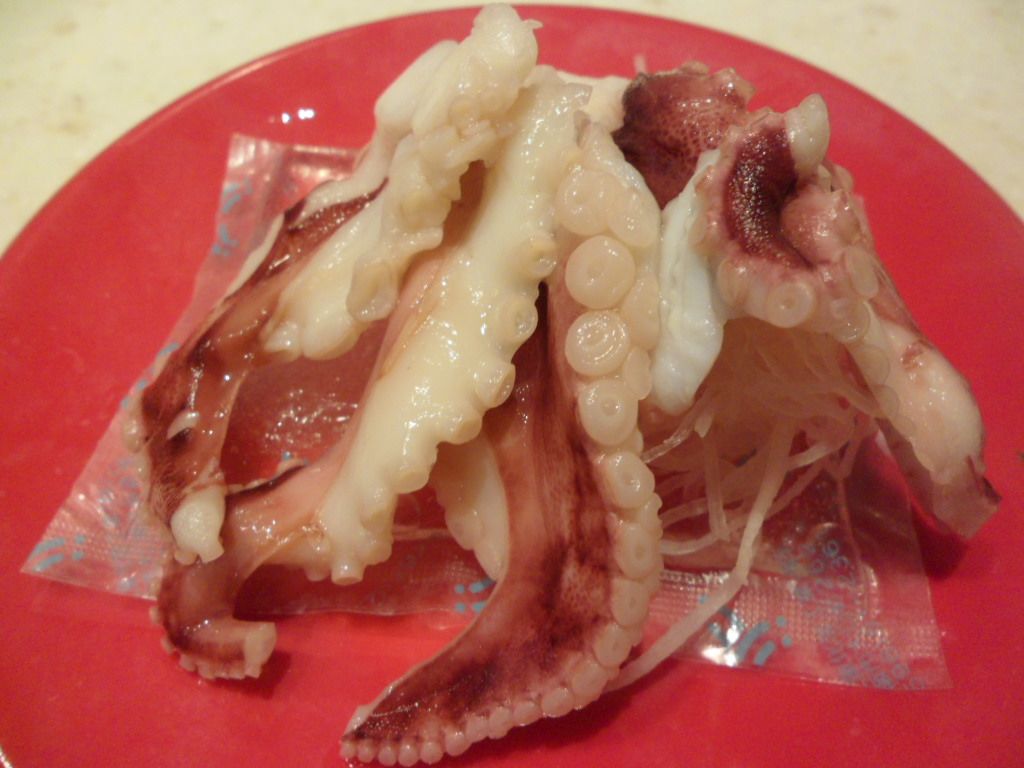 Octopus (Tako) Sashimi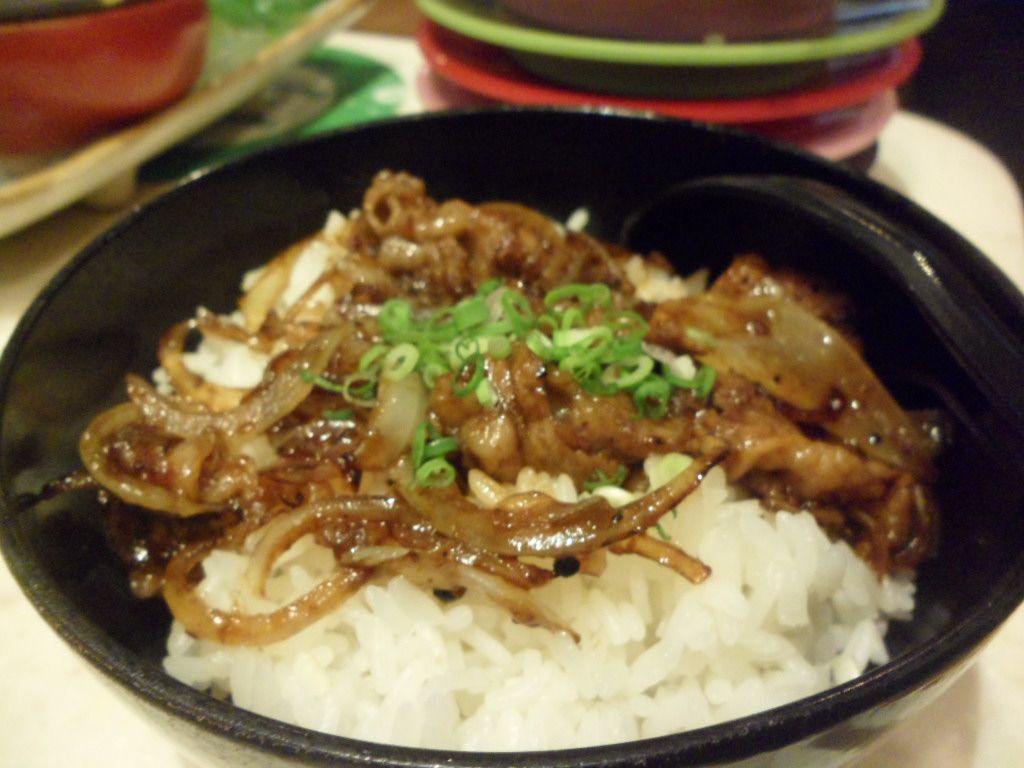 Black pepper beef with rice

Teriyaki Chicken Wings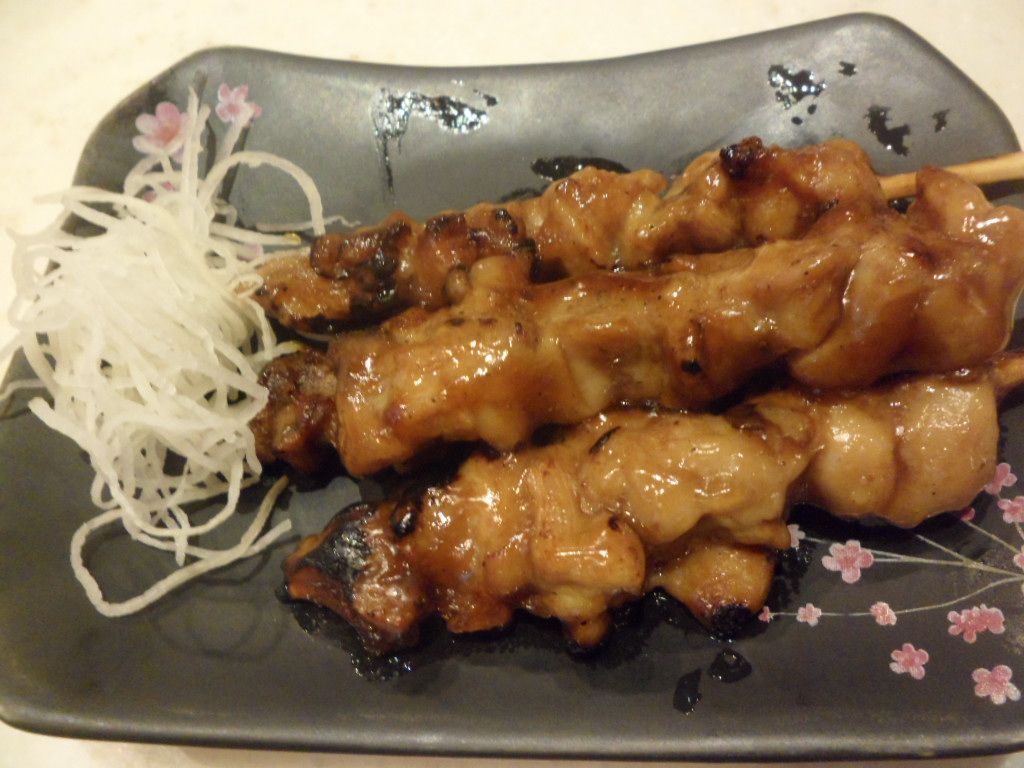 Yakitori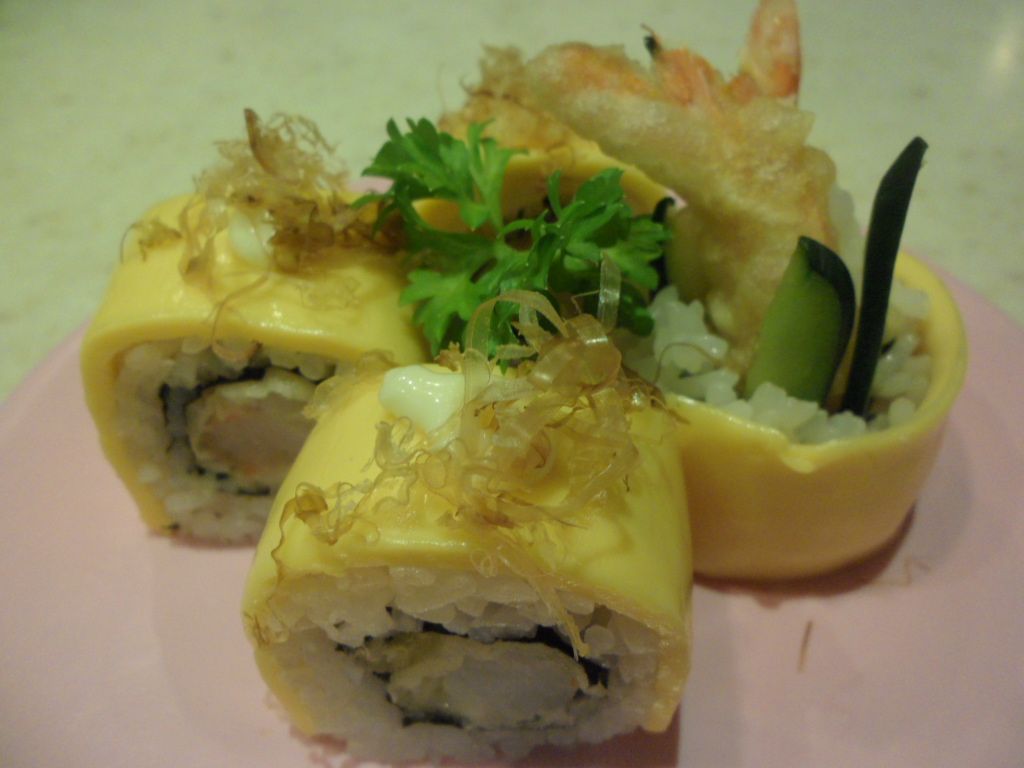 Tempura Cheese Maki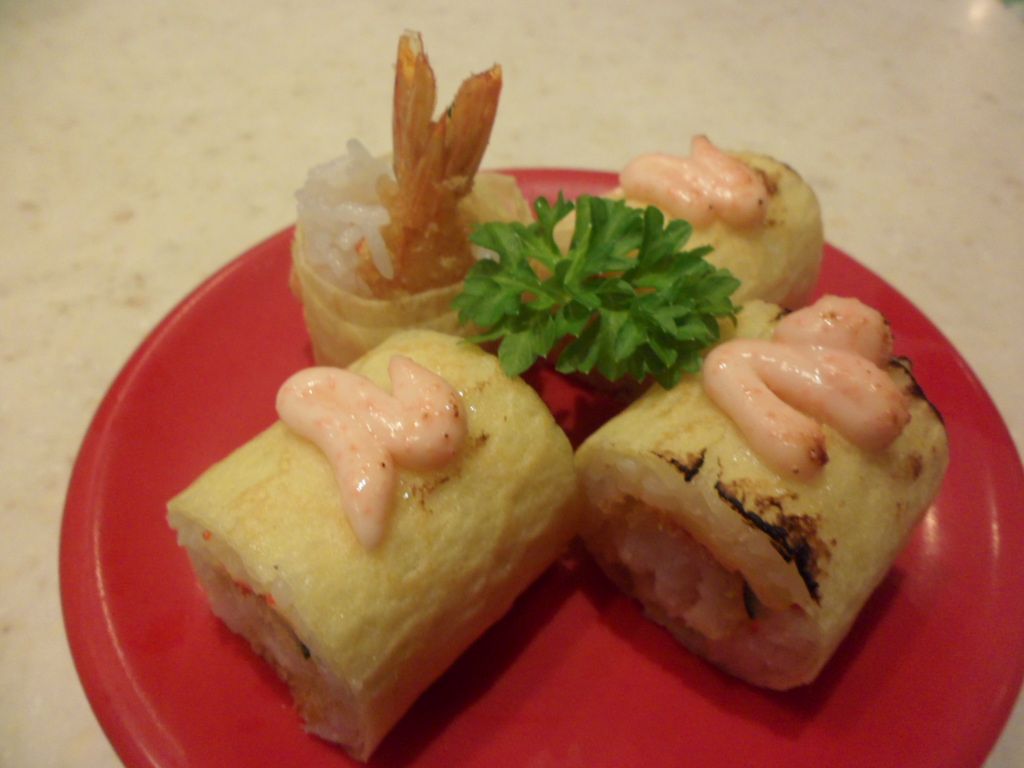 Makimono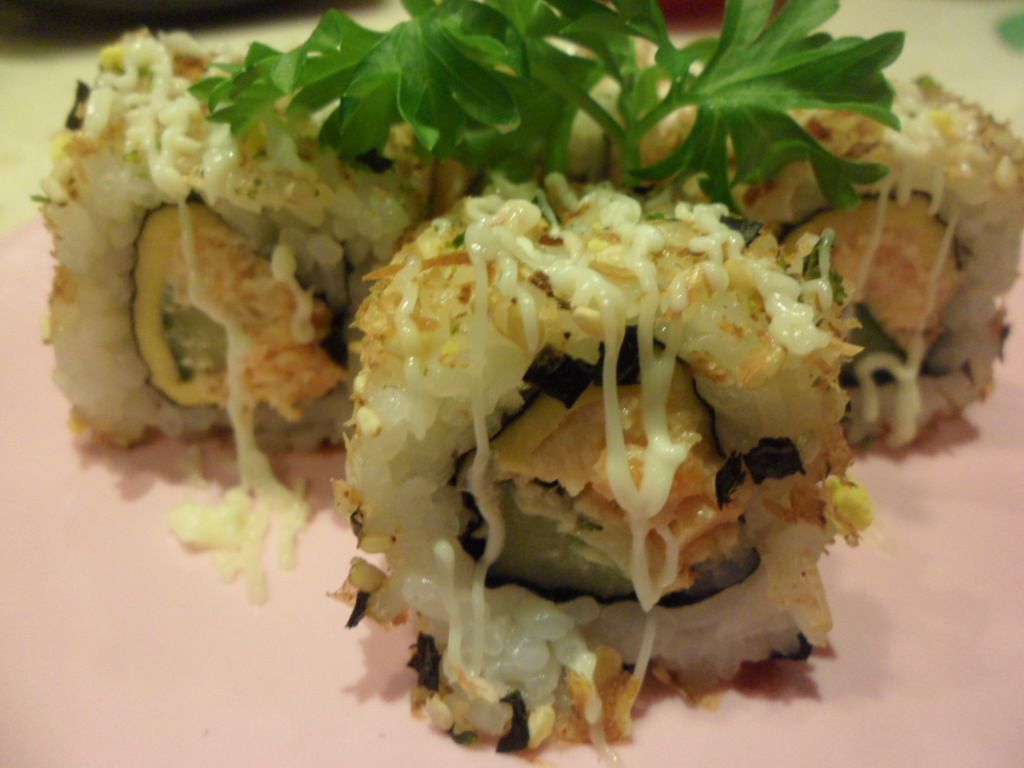 Salmon Mayo Maki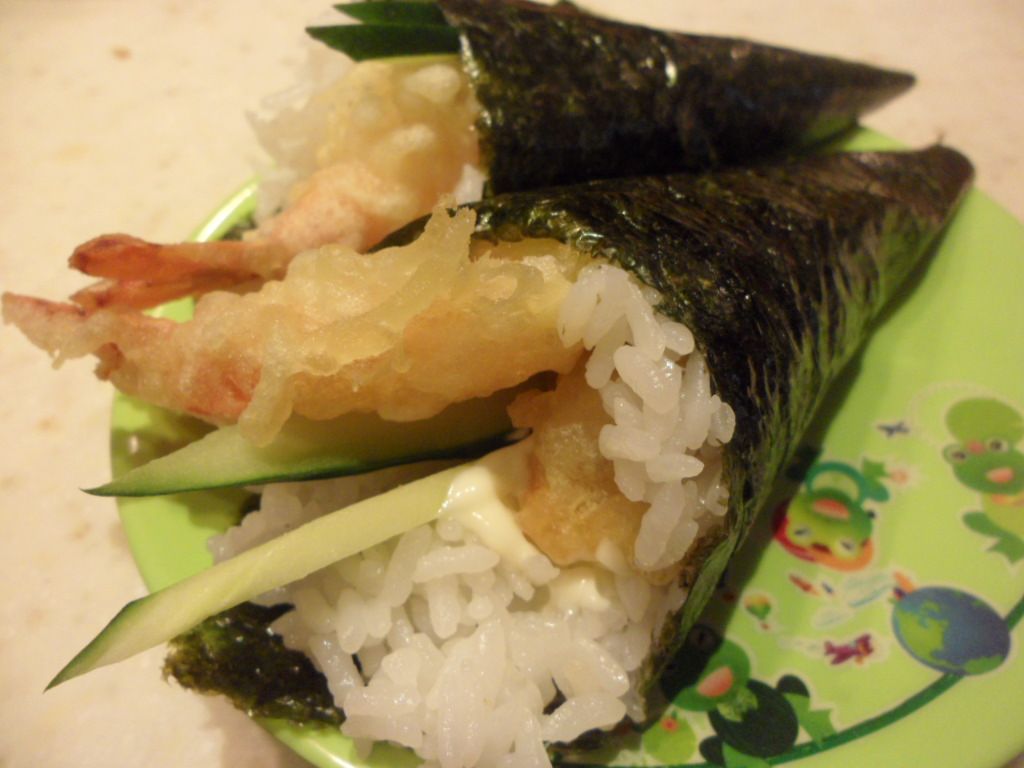 Tempura Temaki (hand roll)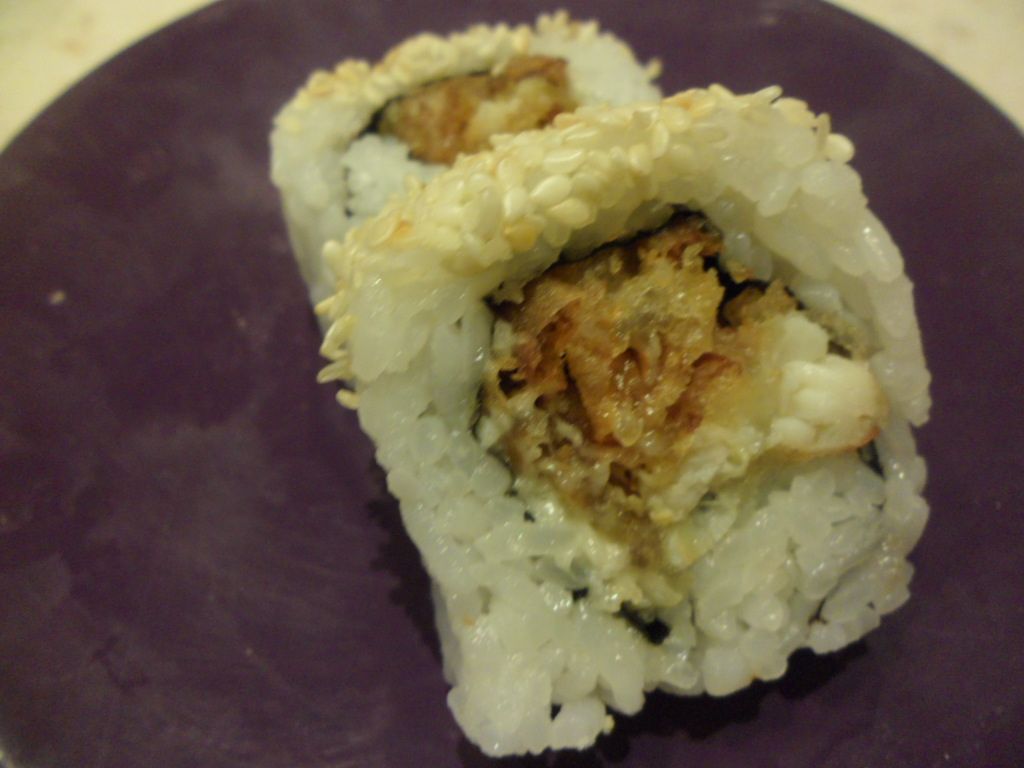 Soft Shell Crab Maki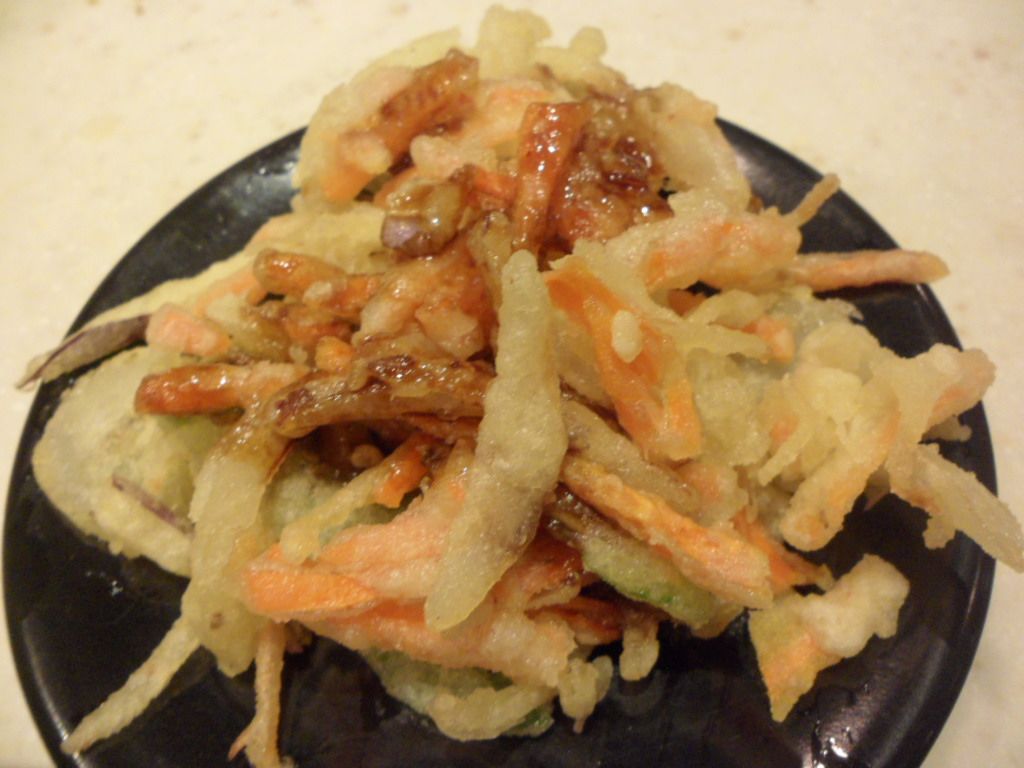 Kakiage (Fried Vegetables)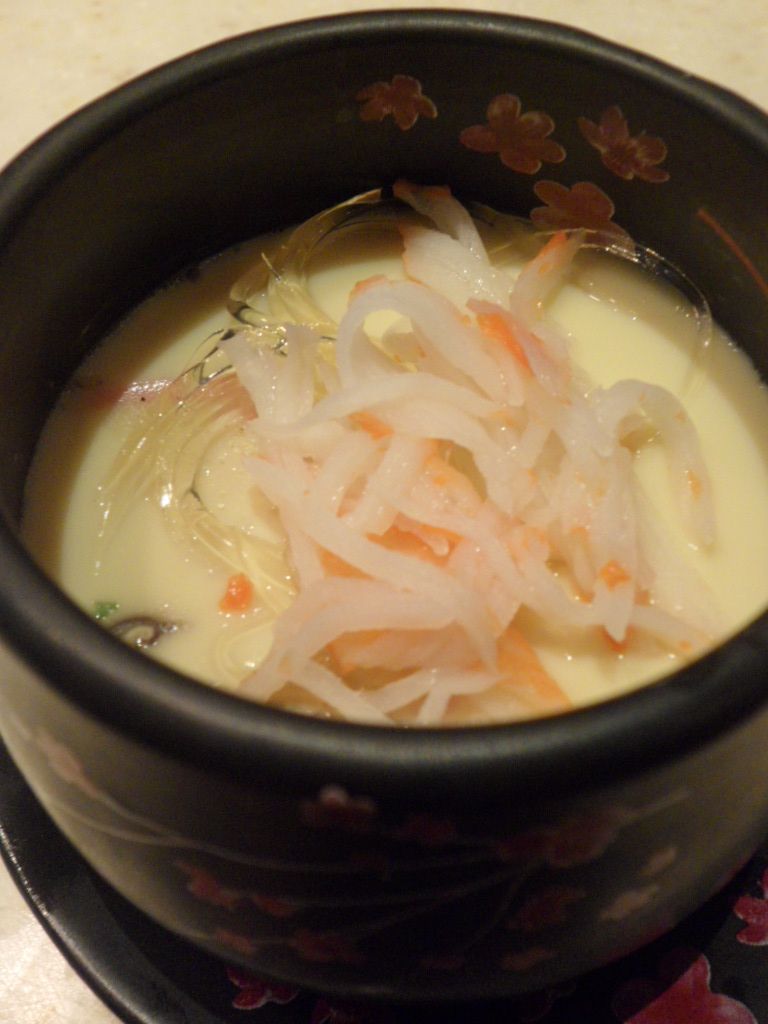 Sakae Chawanmushi (steamed egg)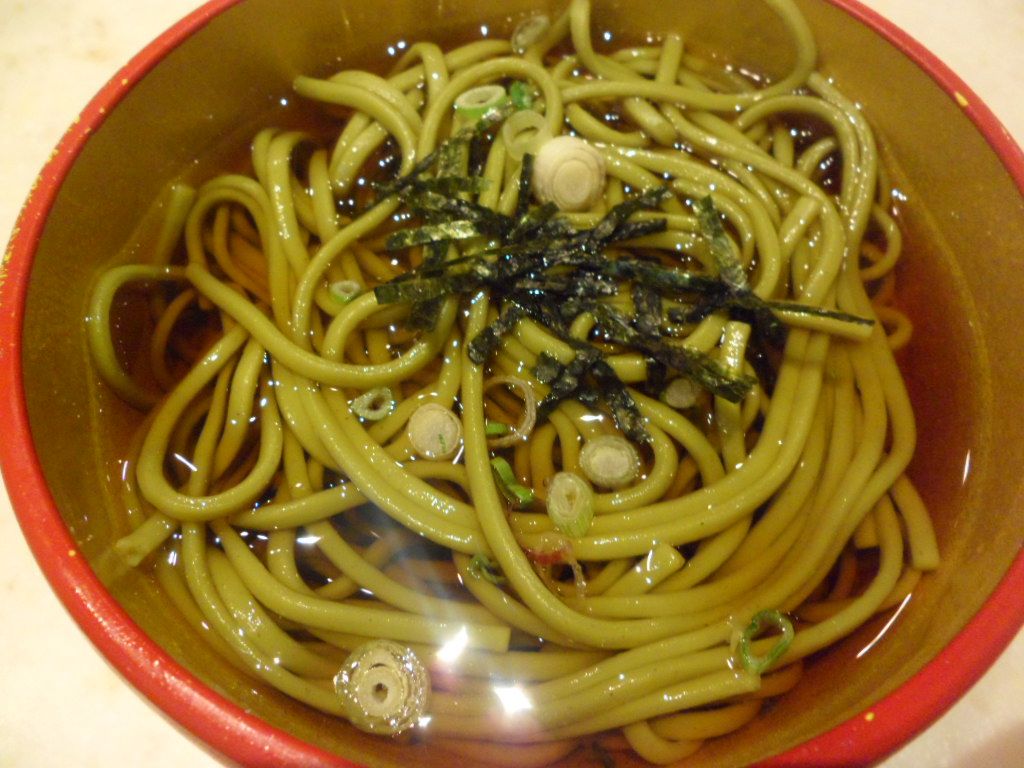 Cha Soba (Green Tea Buckwheat Noodle)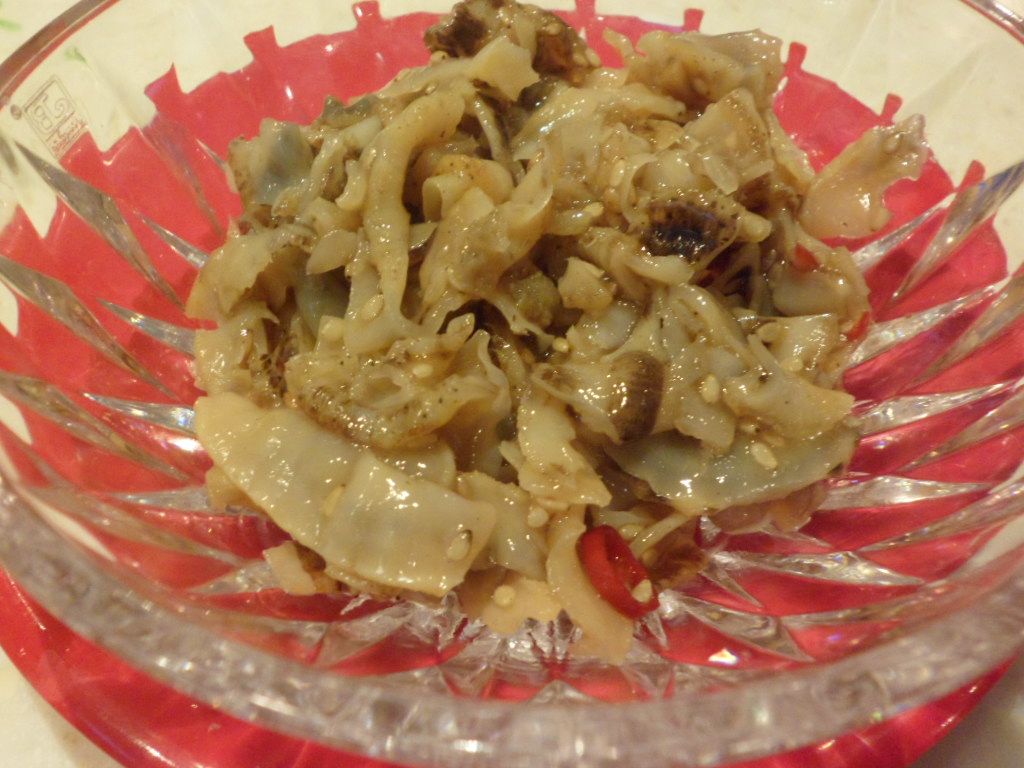 Chuka Hotate (Seasoned Scallop)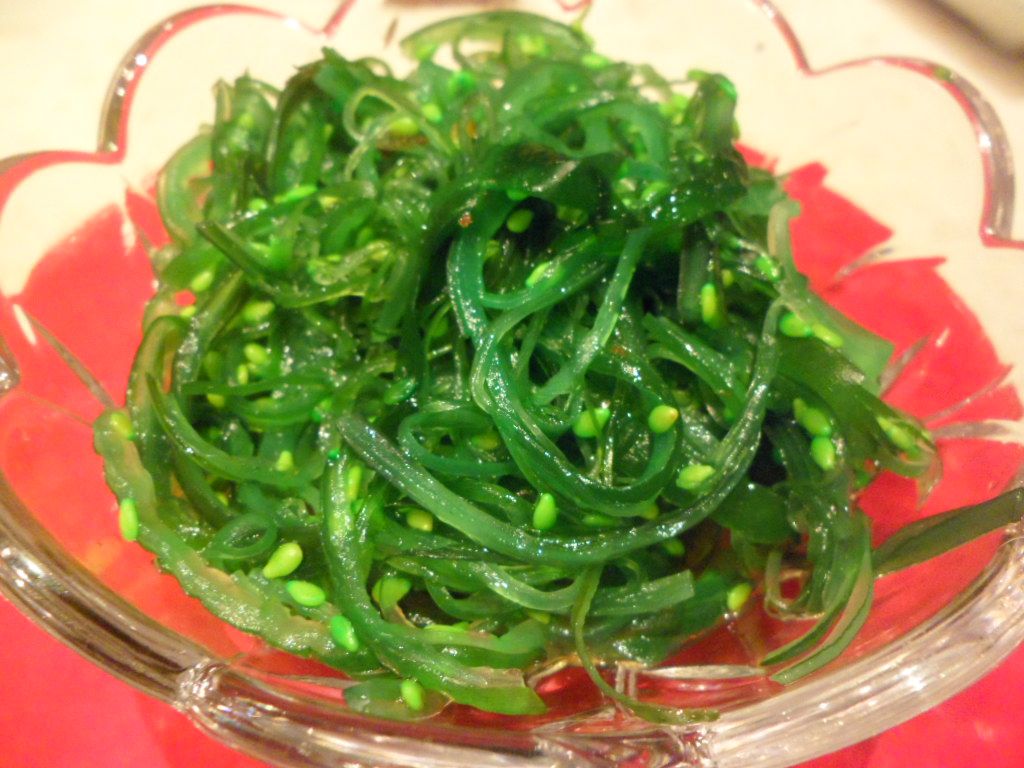 Chuka Wakame (Seasoned Seaweed)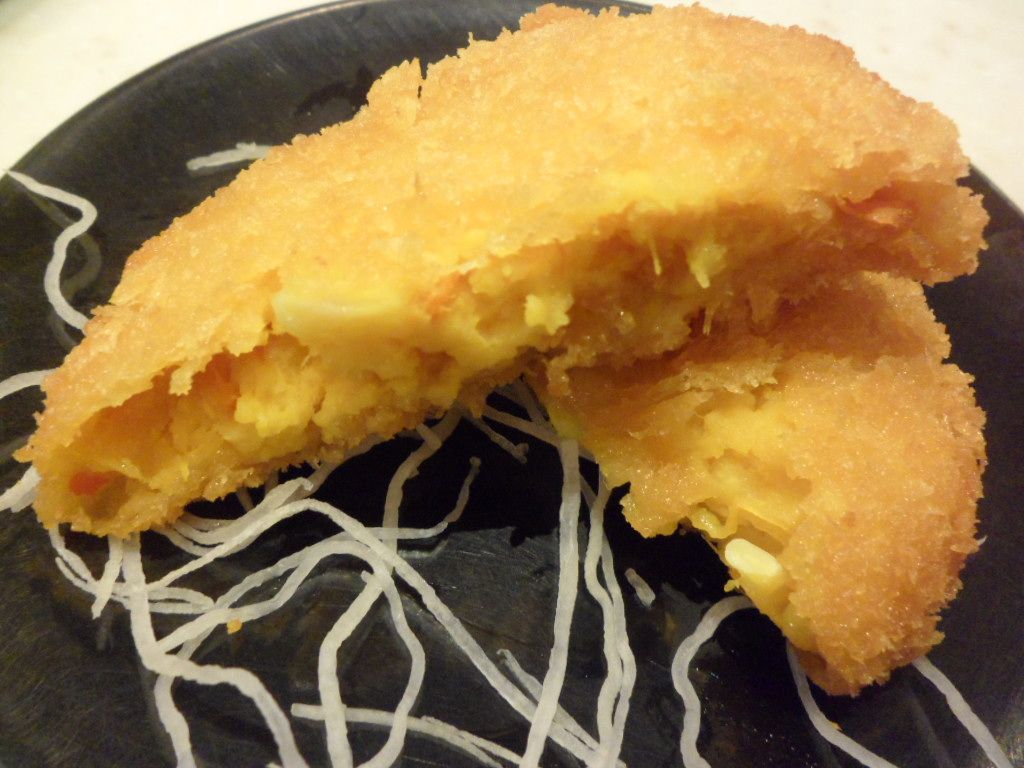 Pumpkin Koroke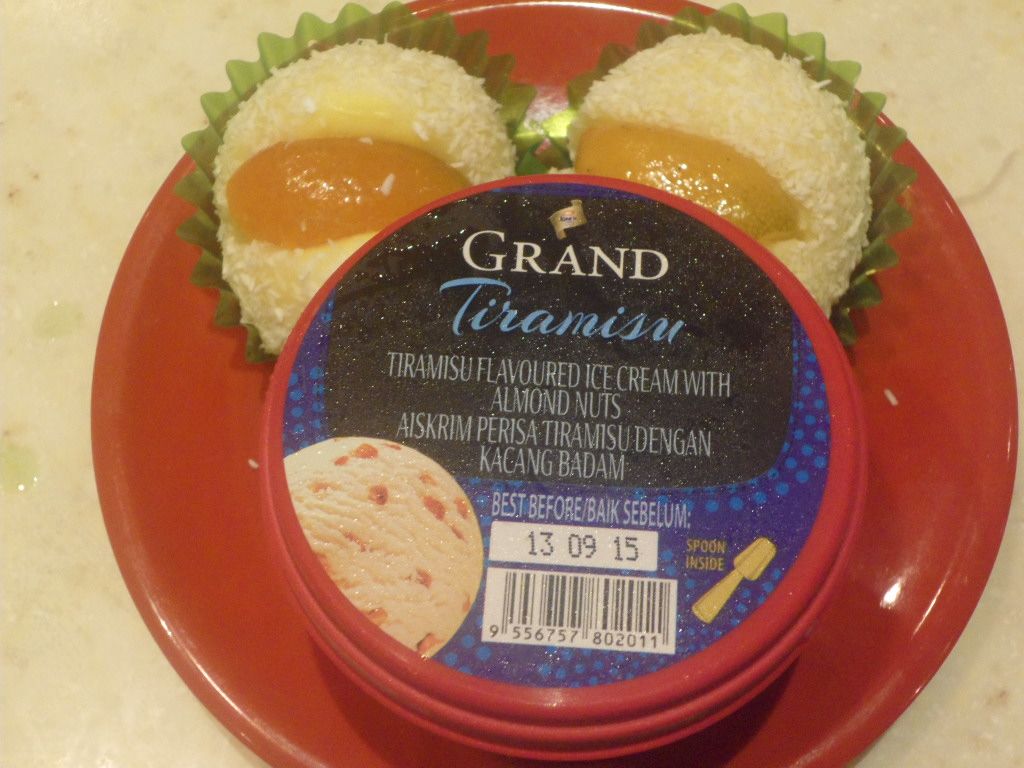 Mochi and Ice Cream
Price of Sakae Sushi Premium Buffet
Mon to Thurs
Lunch (11:30am to 2:30pm) / Teatime (3pm to 5pm) : $24.90
Dinner (6:30pm to 10pm) : $29.90
Fri/Sat/Sun/PH/Eve of PH
Lunch (11:30am to 2:30pm) / Teatime (3pm to 5pm) : $32.90
Dinner (6:30pm to 10pm) : $33.90
This means that if you go for the weekday dinner for 2 persons, it works out to 2 x $29.90++ = $70.40!!
Conclusion
Seriously speaking, there are much better sushi joints around. But when the 3 factors above come together, it is hard not to give Sakae Sushi's Premium Buffet a long and hard consideration.
The worst part is, knowing the factors above, somehow, we will still be back at Sakae (help!) – unless you guys have some other better recommendations? Tell us (and save us) in the comments section below!
Related posts: