The world's first Starbucks is located right in the heart of Seattle, opposite Pike Place Market. However, many a tourist alike, often gets confused on which is the actual original Starbucks. This is because there are actually 2 Starbucks opposite Pike Place Market! This post will equip you, our dear readers of 2bearbear.com, so that you'll be the smart tourist when you visit Seattle to hunt down the very first Starbucks in the world!
But first, we'll play a little game and introduce you to these 2 Starbucks, while you decide which is the real "slim shady" yah?
Starbucks 1 Opposite Pike Place Market Seattle

Starbucks 1 in Seattle is huge and even has a small little outdoor patio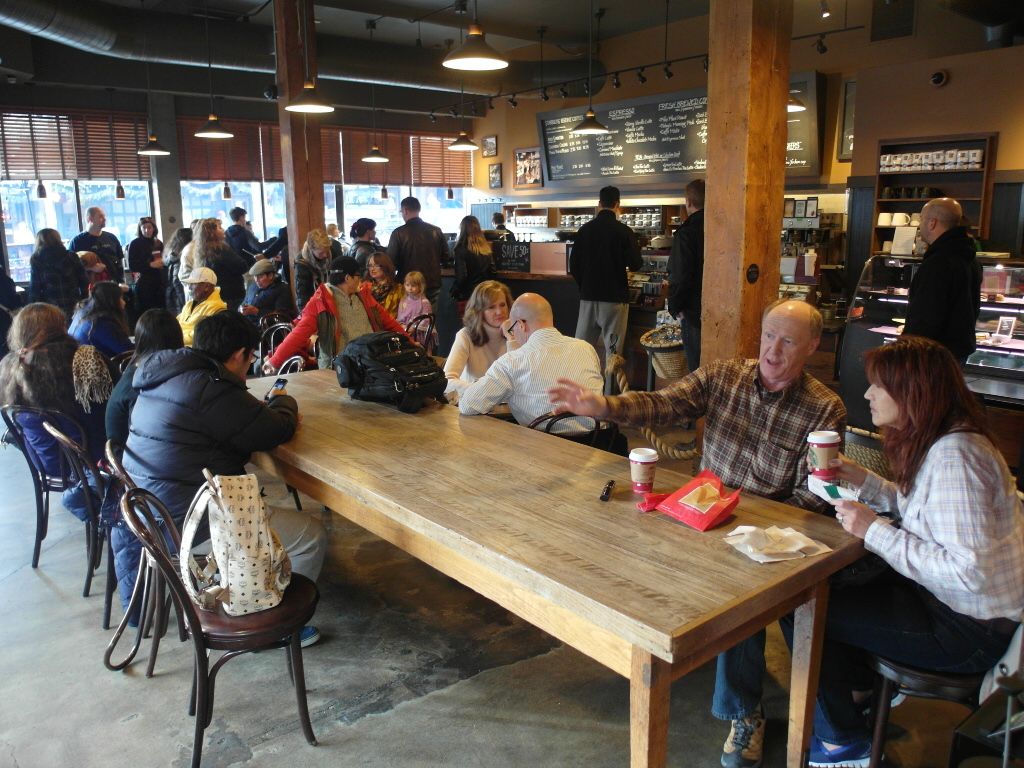 Crowded inside Starbucks 1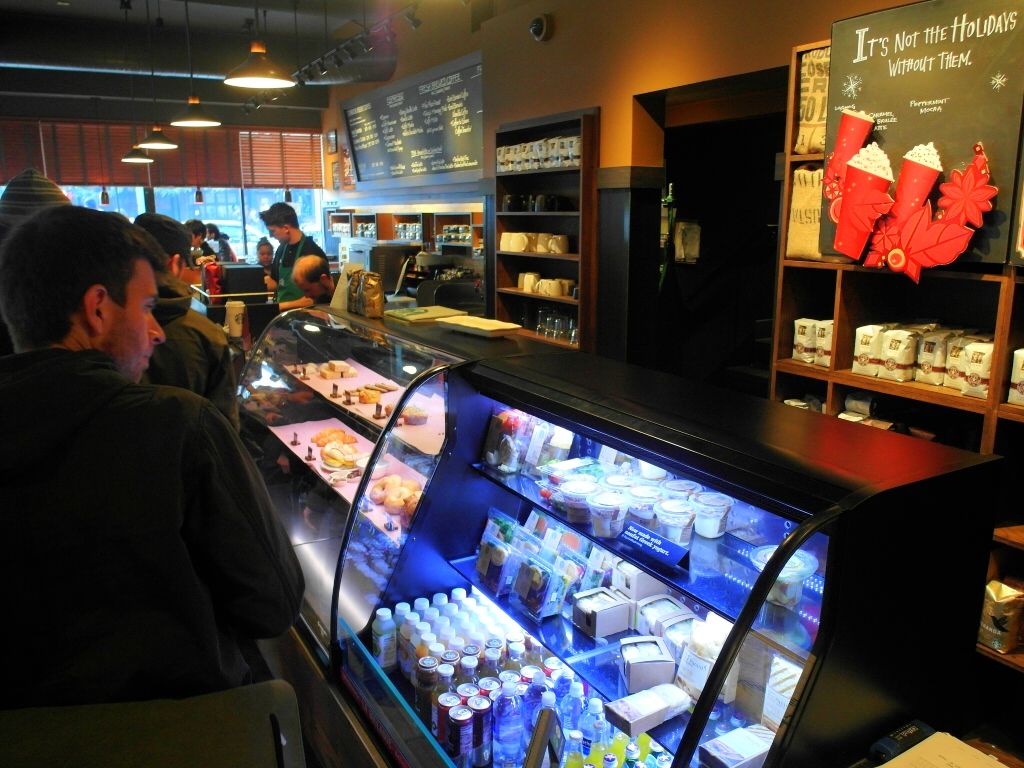 Long Queue inside Starbucks 1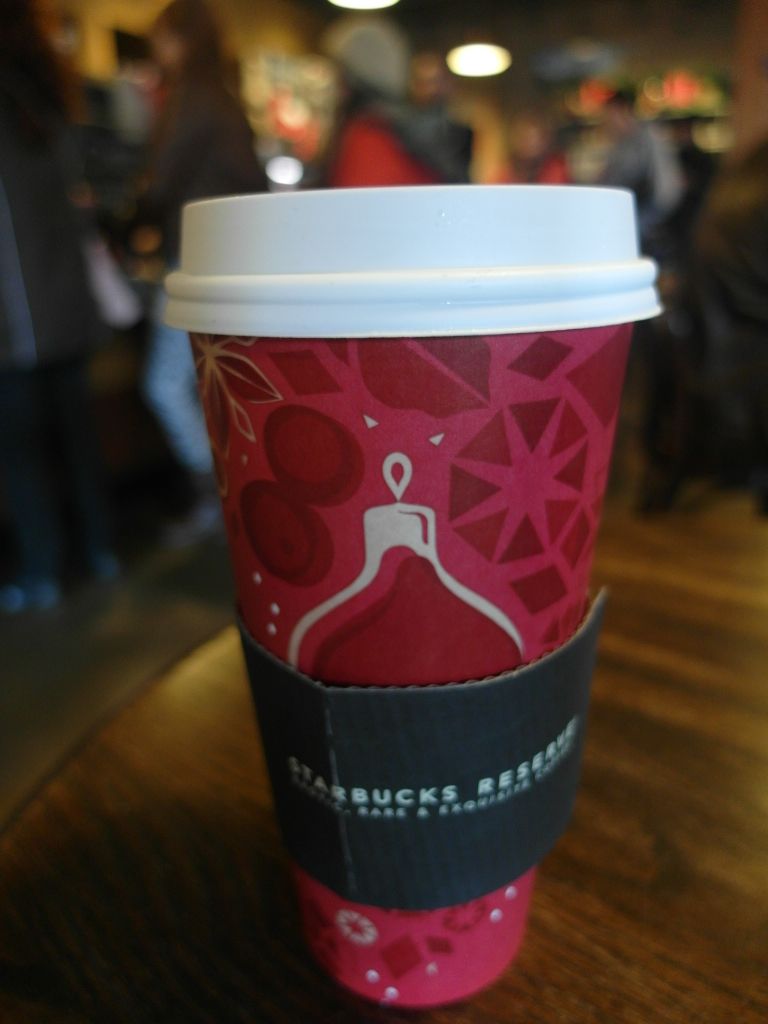 Starbucks 1 even has its own brew – Pike Place Reserve
Starbucks 2 Opposite Pike Place Market Seattle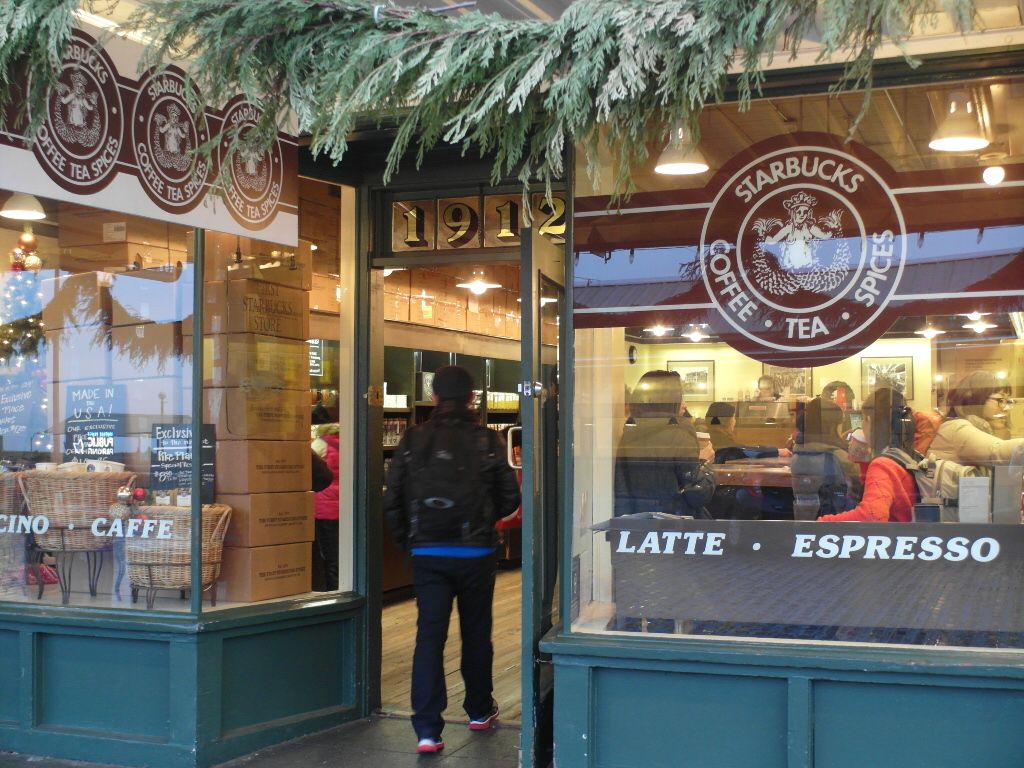 Small Starbucks with a "1912" at its entrance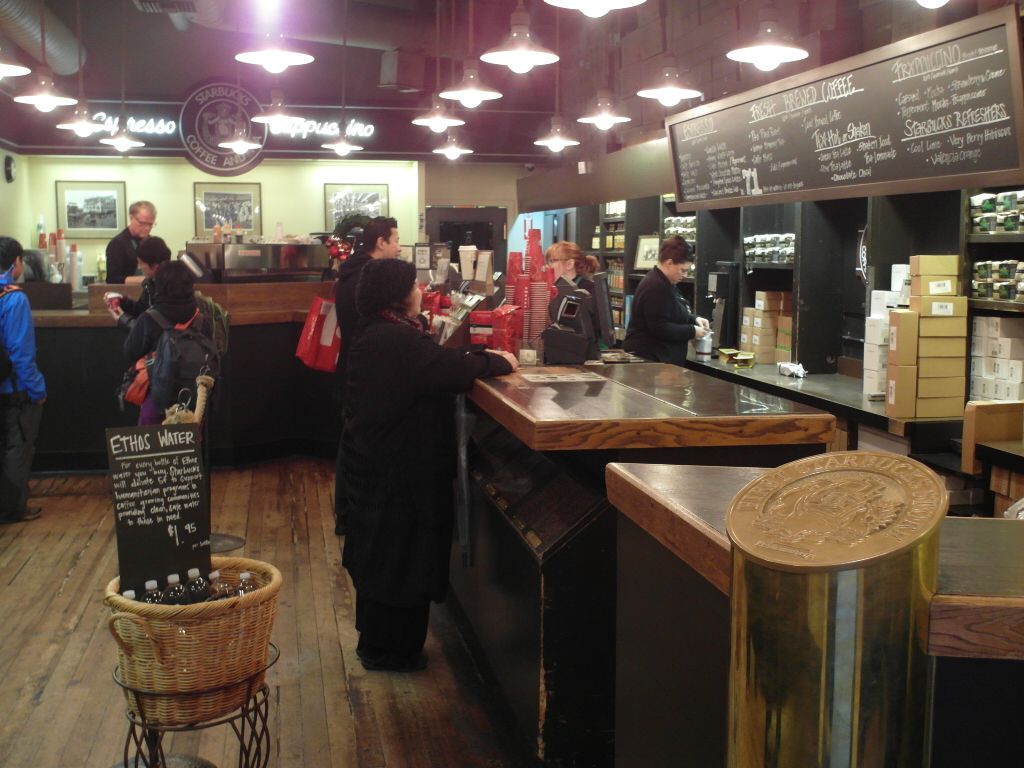 Not as crowded in Starbucks 2
An interesting story before revealing which is the World's first Starbucks in Seattle
At Starbucks 1, there was an interesting story that happened. We were wondering outside this Starbucks and thinking to ourselves if it was the real deal. There were many people outside taking photos and there was a plaque (though we did not read in detail) which sort of indicated to us that this should be it. Inside Starbucks 1, there was a REALLY long queue, about 15 people in line – yet another indication…
So just before we went in, we decided to approach a couple, who was also taking pictures outside, to confirm that this was the world's first Starbucks.
Enthusiastically, they said "Yes!"
So we joined the queue of 15, ordered a Pike Place Reserve and headed out of Starbucks 1. But as we walked outside Starbucks 1, along Pike Place Market, we CHANCED upon Starbucks 2. By now, you should already guess where this story is heading right?
Yup, Starbucks 2 is the real first Starbucks in the World!
We should have guessed really. Businesses usually start with humble beginnings and Starbucks 2 reflected that. There's perhaps only a couple of seating area and is mainly for people on the go. A different concept from Starbucks of today, where they are really selling a lifestyle, a place to sit, to catch up with friends, to see and to be seen.
The original Starbucks on the other hand, started out as coffee bean roasters and traders. Brewed coffee was merely samples then.
If you enjoyed our content, "Like" us on Facebook Today!

Related Posts
This is part of our coverage of San Francisco, Seattle and Vancouver USA. Check out these posts if you're visiting the West Coast of USA!
Top 5 Things to do and Attractions in Vancouver Washington USA!
Top 11 Things to do and Attractions in San Francisco USA
Top 8 Things to do and Attractions in Seattle USA!
Things to do and Attractions in Eureka California!
Metropolitan Grill Seattle : Are the steaks worth it?
Seattle Underground Tour by Bill Speidel : A tour not to be missed!
Seattle Space Needle , Chihuly Garden and Glass and the Monorail to Westlake Center
World's first Starbucks in Seattle – Do not be confused!
The Crab Pot Sea Feast : A Seattle MUST TRY!
Pike Place Market : (Possibly) Seattle's Top Tourist Attraction!
What's YOU MUST DO at San Francisco's Fisherman's Wharf!
Pizza and beers at Umbria San Francisco!
Great Eastern Restaurant Chinatown San Francisco : Even Obama visits it!
The steep slopes of San Francisco : A Pictorial Post
San Francisco's "Crookedest Street" at Lombard Street!
Scenic Oregon Drive from Vancouver to San Francisco!
Travel Through Time with Historic Monuments at Vancouver Washington!
Vancouver Washington's Natural Wonders!
Catching Portland Winterhawks in action after Burgerville Meal!
Why You should eat at Beaches Restaurant than McMenamins in Vancouver Washington
Red Lobster….FINALLY!
Inn at the Market Seattle : All about Location Location Location!
San Remo San Francisco : Hotel with a PRIME location!
Palace Hotel San Francisco : A great mix of History, Class and Luxury!
Heathman Lodge Vancouver Washington : One of our best hotel stays EVER!
Hilton Vancouver Washington : Classy Stay & Room with a View!
Conclusion
So there you have it! With this piece of information, we hope that you'll be the smart traveller and not be confused, as you do your search for the first Starbucks in the world – located in Seattle WA, USA @ 1912 Pike Place Market!
Related posts: