Yang's Fried Dumpling (aka 小杨生煎) is located at No.269 Wujiang Road, Shanghai, China (Nanjing West Road).
If you're visiting Shanghai, YOU MUST visit Yang's Fried Dumplings. The dumplings at 小杨生煎 is an attraction itself and you will (at almost all times of the day) see a long queue outside the stall…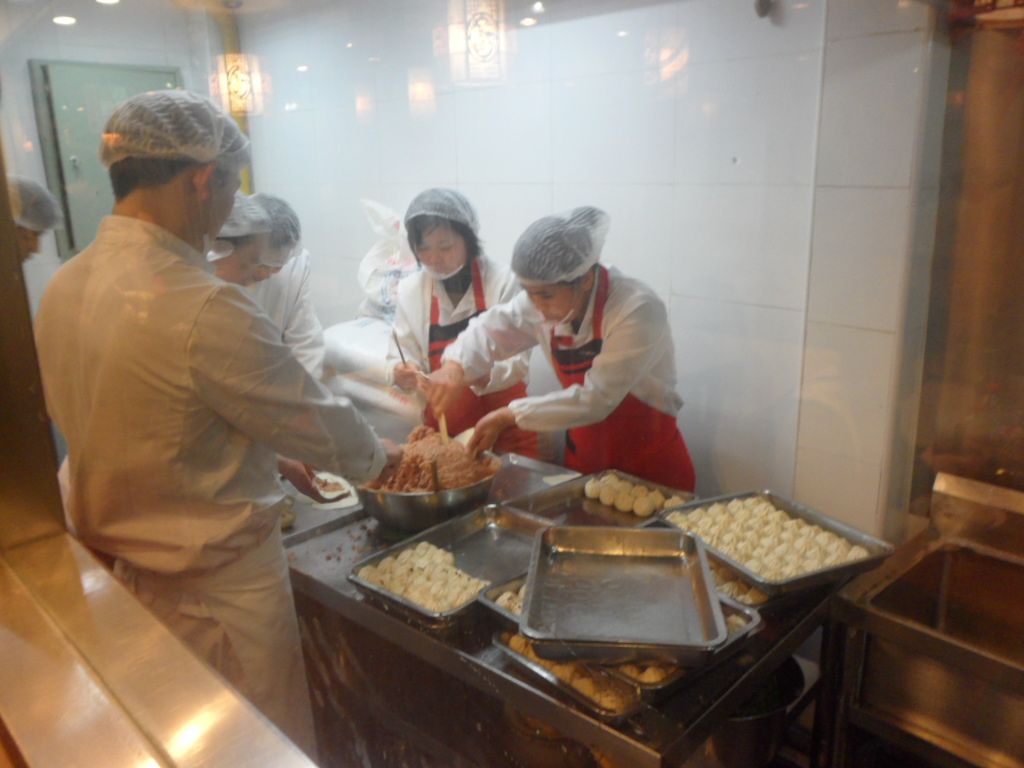 Staff of Yang's Fried Dumpling 小杨生煎 busy at work
See the staff of 小杨生煎 busy at work? It is because of 2 main reasons.
1. CHEAP CHEAP CHEAP! You wouldn't and couldn't imagine this, but 4 dumplings at Yang's Fried Dumpling only costs 6RMB! What?! That's only 1.5RMB each or 30 cents SGD each!! AHH!!! SO CHEAP!!!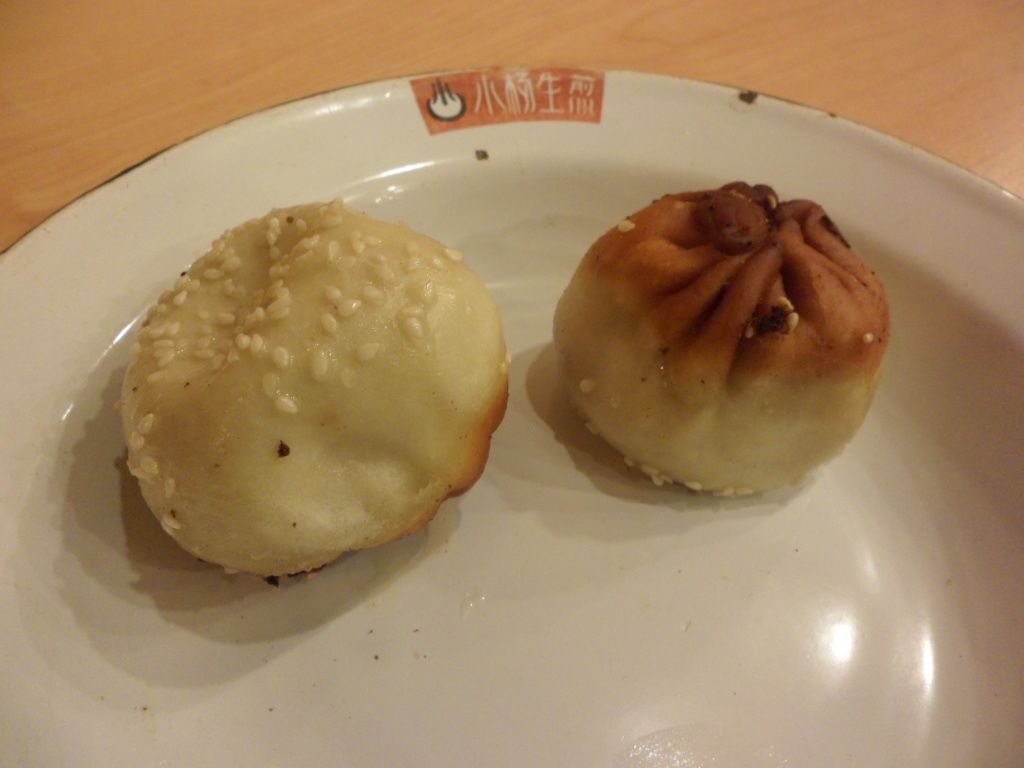 Yang's Fried Dumpling 小杨生煎 4 for 6RMB
2. TASTES SUPERB! But the true reason lies in the taste. No doubt, the cheap price is a huge draw but the taste is something that we've never tasted (and experienced) before. Firstly, the outer skin is pan fried to a nice crispy texture while the pork inside remains sweet, flavourful and JUICY!
And secondly, we reiterate again, it's JUICY!!! Notice that we bold juicy. This is because it is RIDICULOUSLY JUICY on your first bite! On our first bite, we were told that the only way to eat 小杨生煎 is to first nibble and suck out the soup first. We did. But when we went in for our first bite, the residual juices still spurt unto us!
YOU HAVE BEEN WARNED!
If you enjoyed our content, "Like" us on Facebook Today!

Enjoy this amazing experience and tell us about what you think of Yang's Fried Dumpling 小杨生煎 in our comments section below!
Staying in Shanghai? Click here to enjoy competitive rates and compare the prices of hotels in Shanghai!
Related posts: