Yu Garden Shanghai (also known as Yu Yuan 豫园) is a garden attraction in the old city of Shanghai. It was built some time in the 16th century but had swapped owners several times before finally being rebuilt, reopened and reinstated as a national monument in 1982.
Today, Yu Garden Shanghai is not only a must-visit attraction in Shanghai, but is also a garden with several secrets for visitors to discover…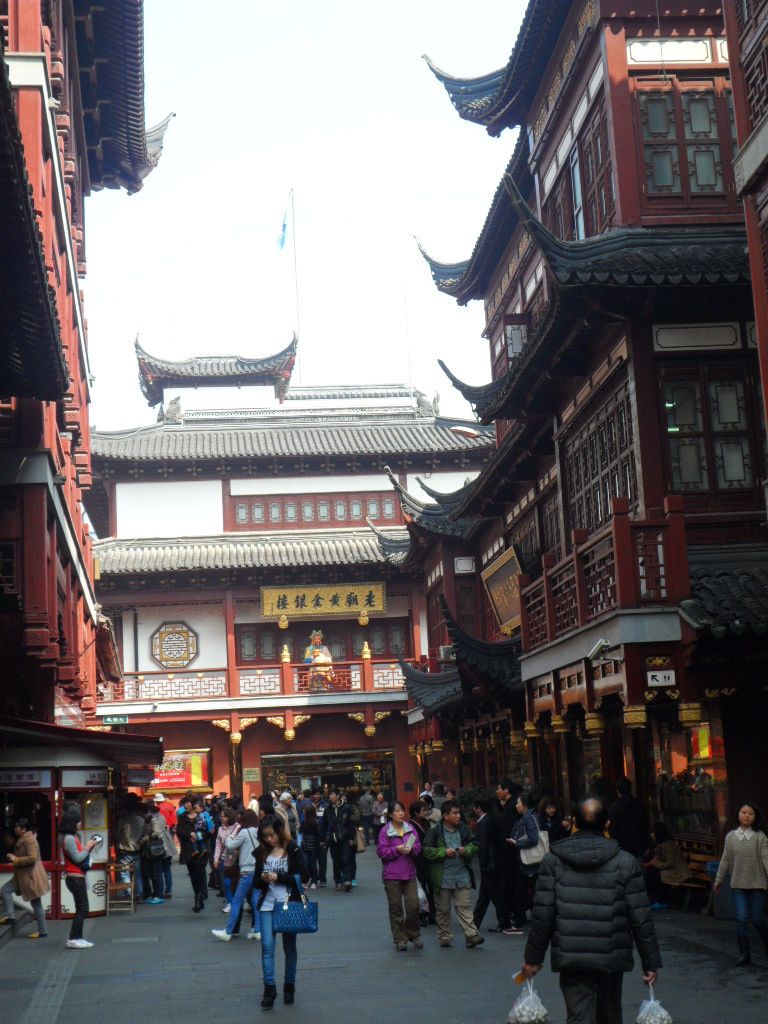 Old City Shanghai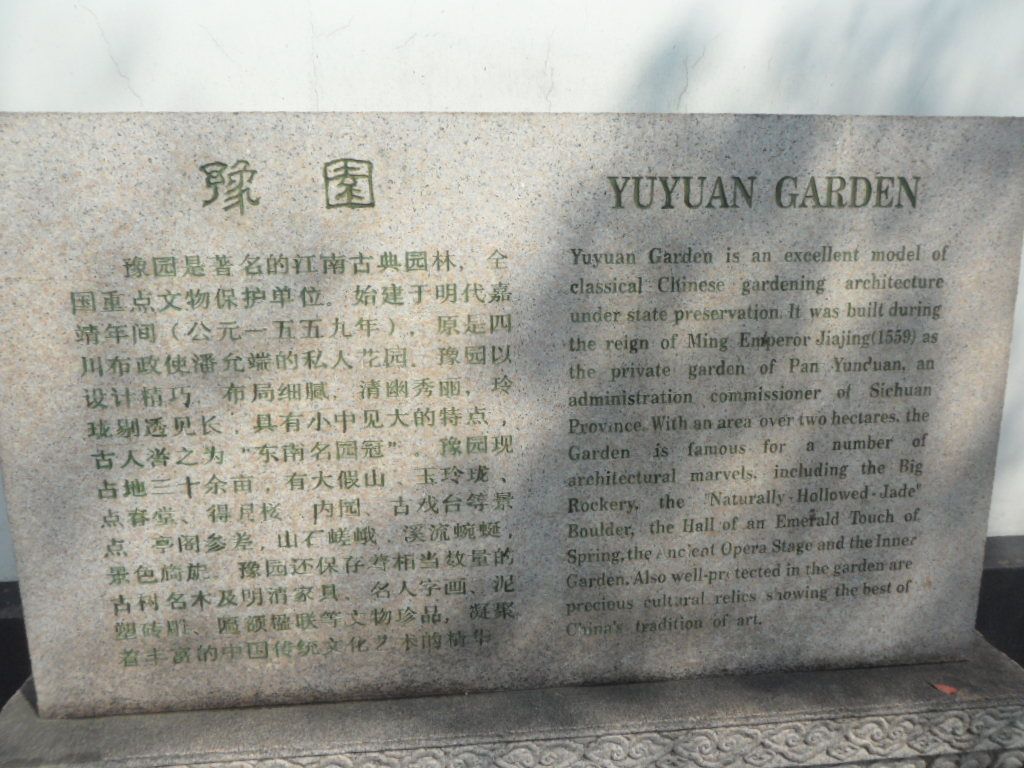 Description of Yuyuan Garden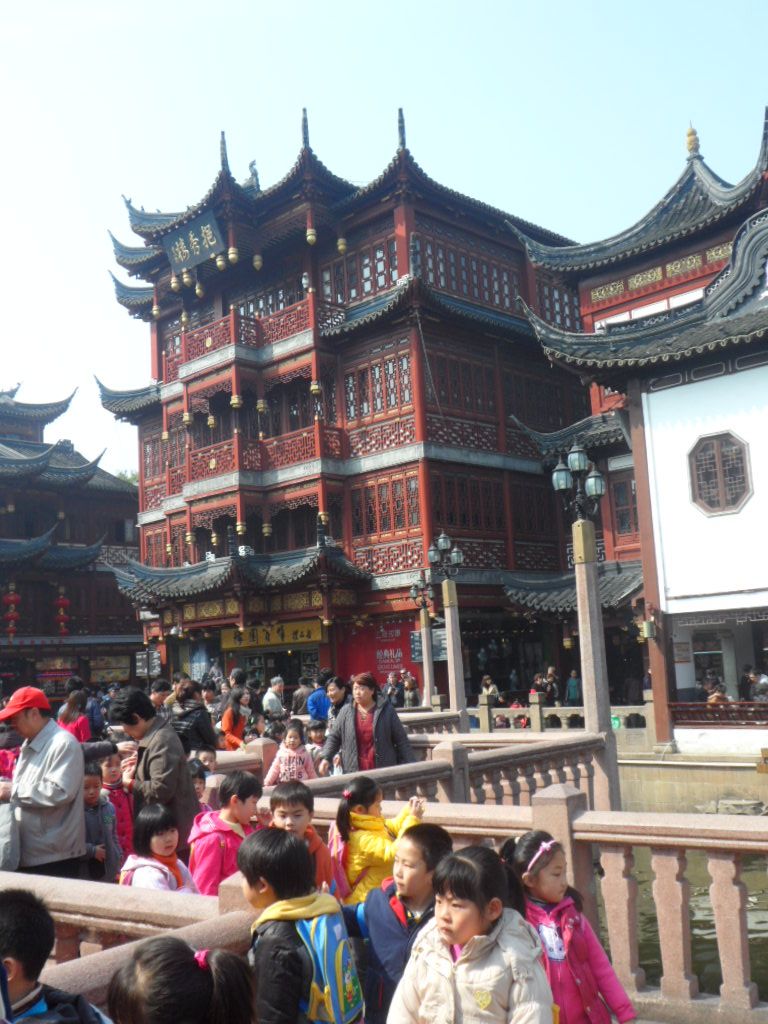 Jiuqu Bridge – Bridge with 9 bends @ Yu Garden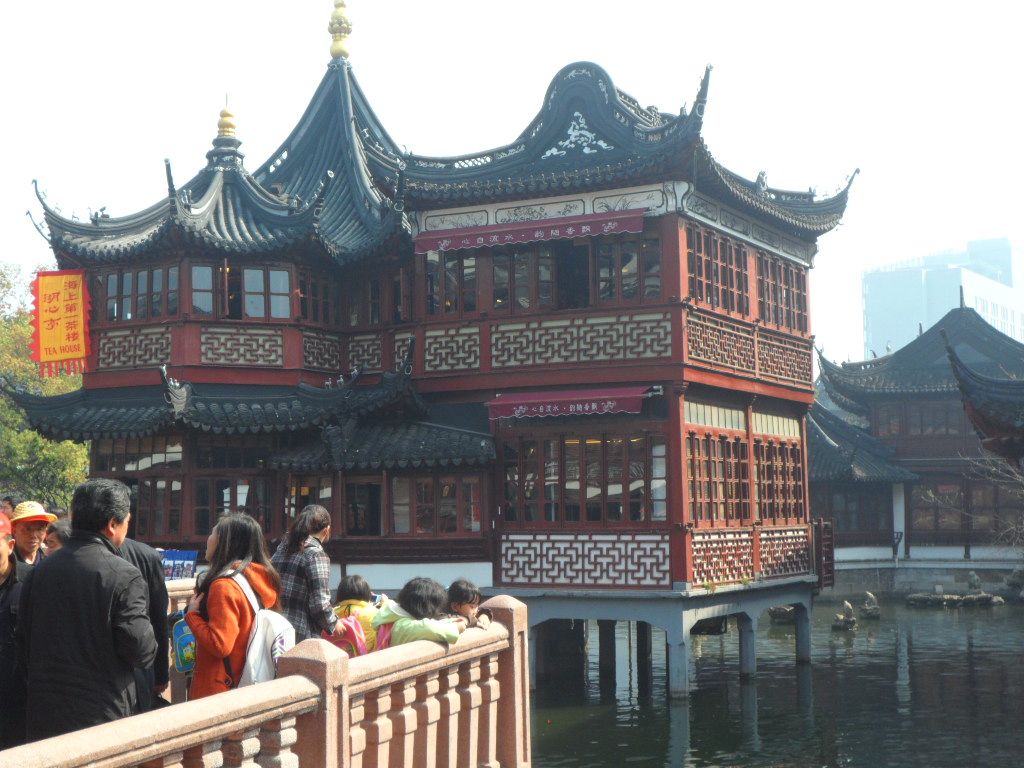 Huxin Pavilion – Teahouse in the centre of the lake at Yuyuan

Yu Garden ticketing office
Yu Garden Shanghai Attractions
Before we move on to uncover some secrets within Yu Garden, here are some main attractions of Yuyuan Garden…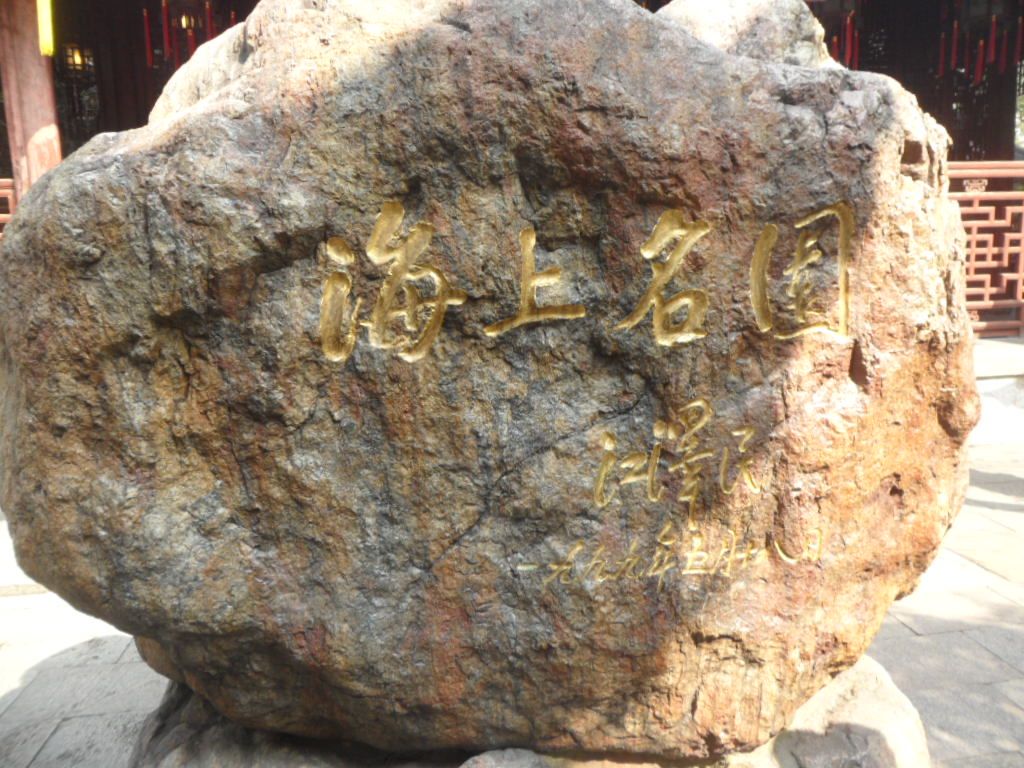 海上名园 – Famous garden, north of the river
The engraved stone that greets you at the entrance to Yu Garden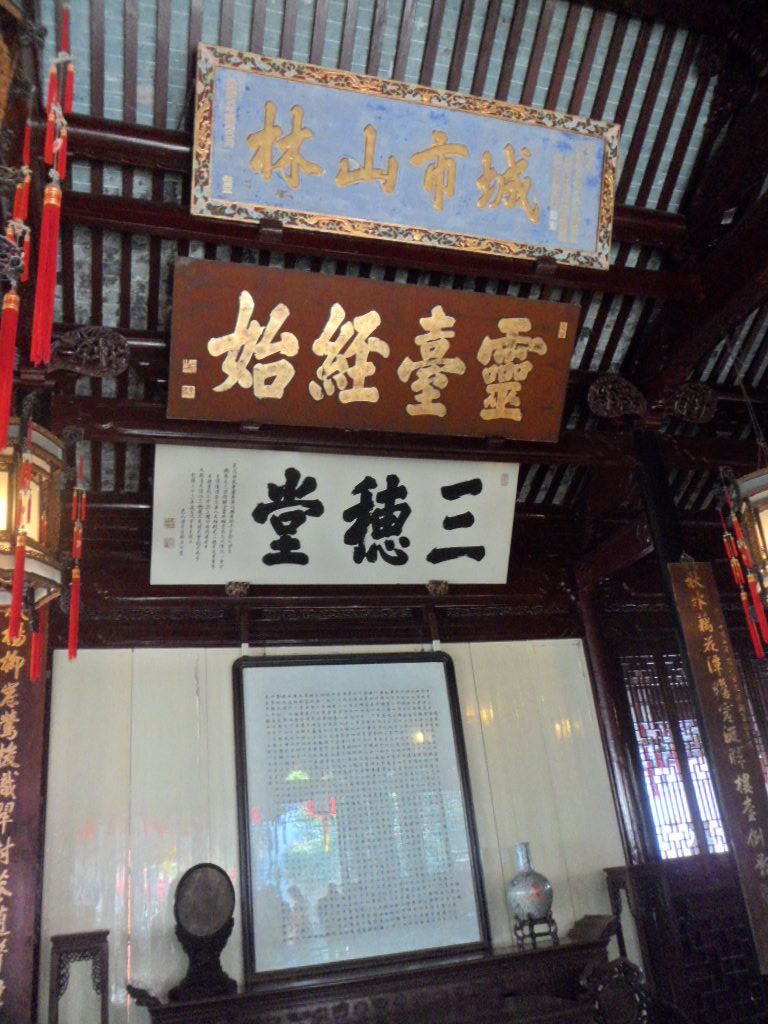 First hall of Yu Garden Shanghai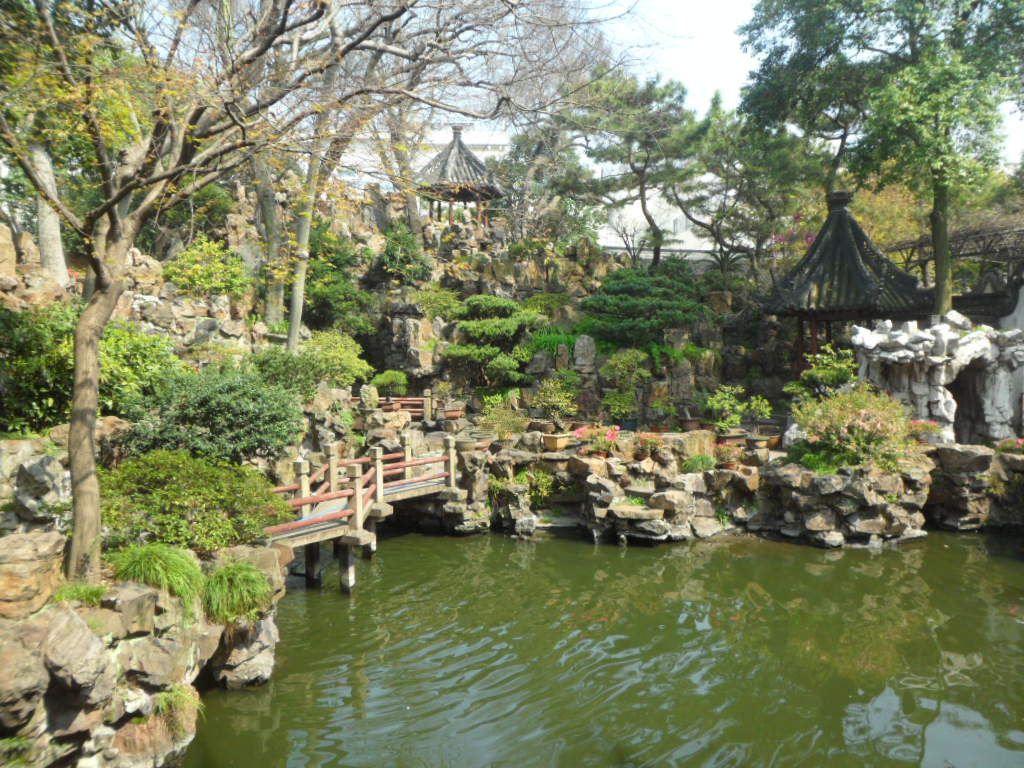 Picturesque Yu Garden Shanghai views

One of the many garden views in Yu Garden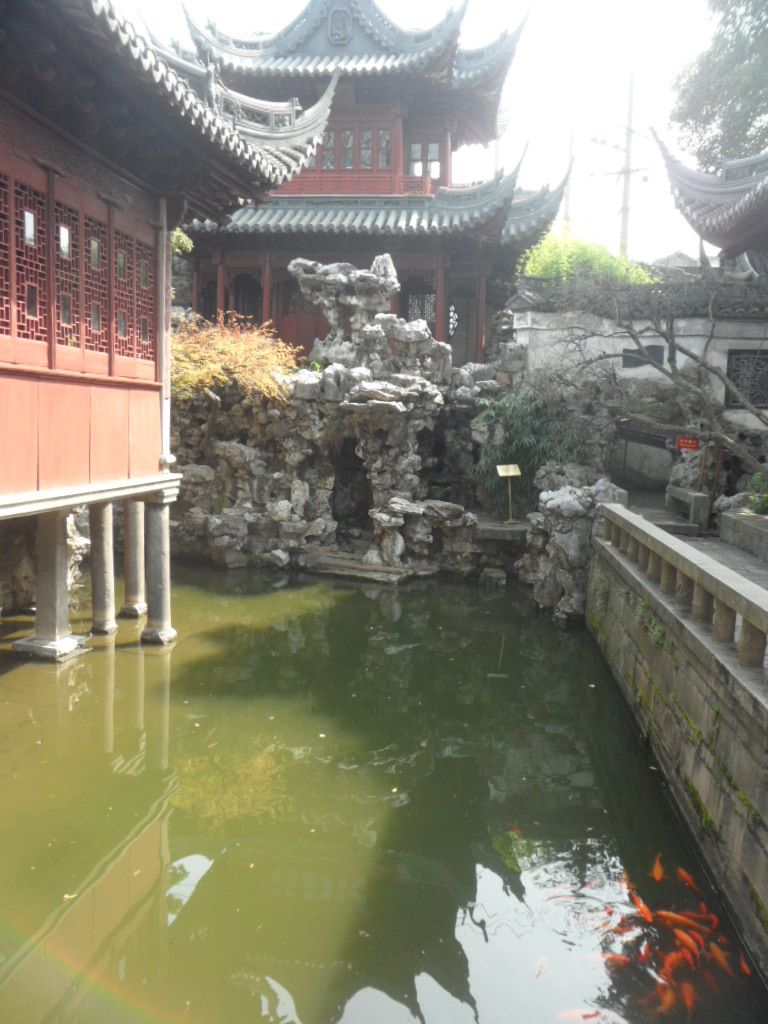 Platform made of stone in Yuyuan

Bridge across a lake in Yu Garden

The famous 玉玲珑 of Yu Garden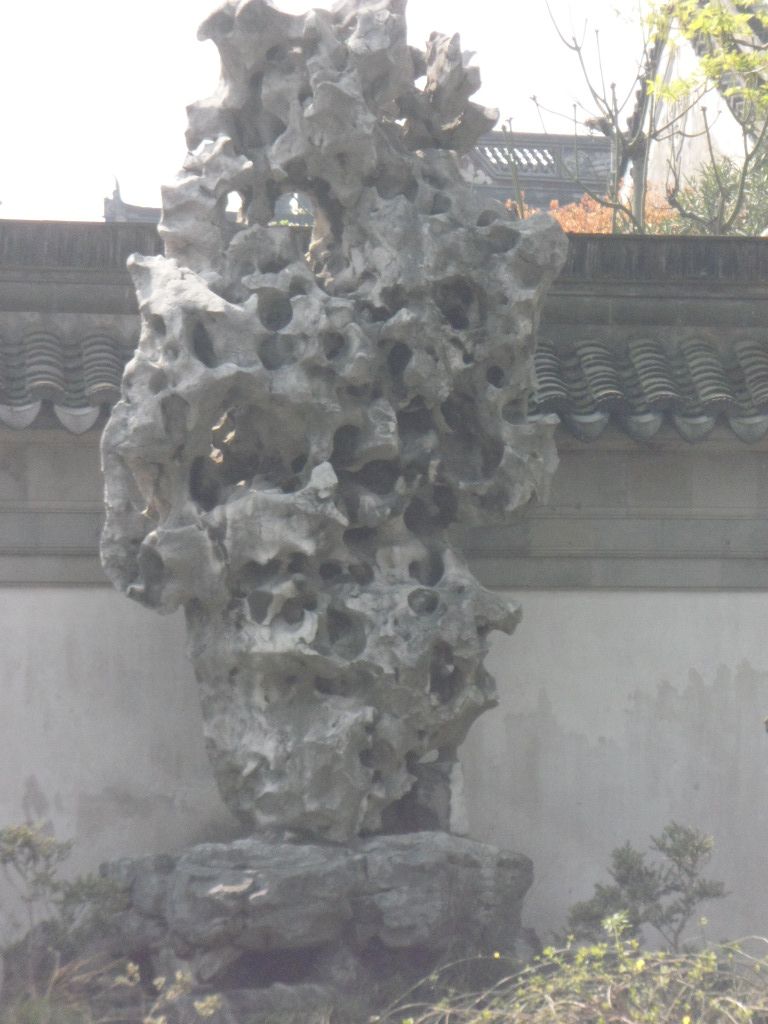 Zooming in on 玉玲珑
玉玲珑 is the famous centre piece of Yu Garden. Also known as the "Naturally Hollowed Jade Boulder", it embodies a saying "瘦漏皱透" meaning, Skinny, Leaky, Wrinkled and Transparent. In essence, the saying describes the jade boulder and its uniqueness, with a word play of these 4 words that rhymes. The saying describes the jade boulder as skinny and wrinkled-looking and because of the holes formed in it, it allows light (transparent) to shine through and water (leaky) to seep through.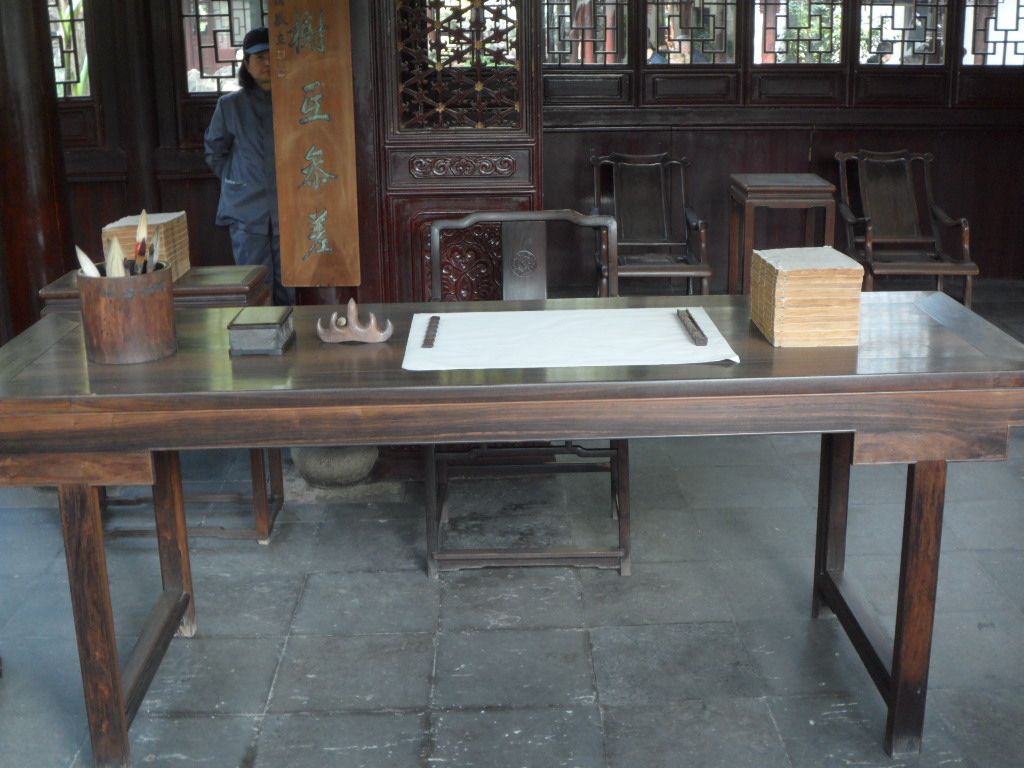 Yu Hua Hall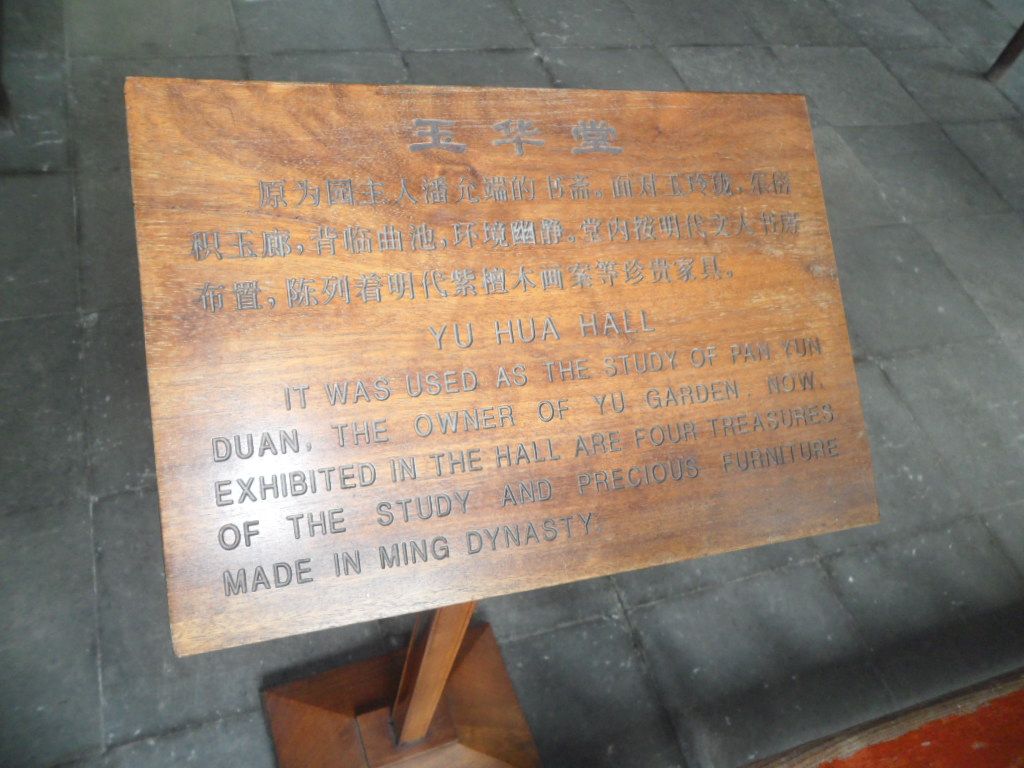 Description of Yu Hua Hall
Yu Hua Hall was the study room of the original owner of Yu Garden – Pan Yun Duan. Constructed in the Ming Dynasty, approximately in the 16th century, you'll soon realise the uniqueness of the furnitures within. They are firstly entirely carved out of wood, no nails used. But more interestingly, you'll find that the bold outlines of the furniture actually resembles the outlines of modern furnitures today. Meaning to say, trends will return to fashion 500 years later?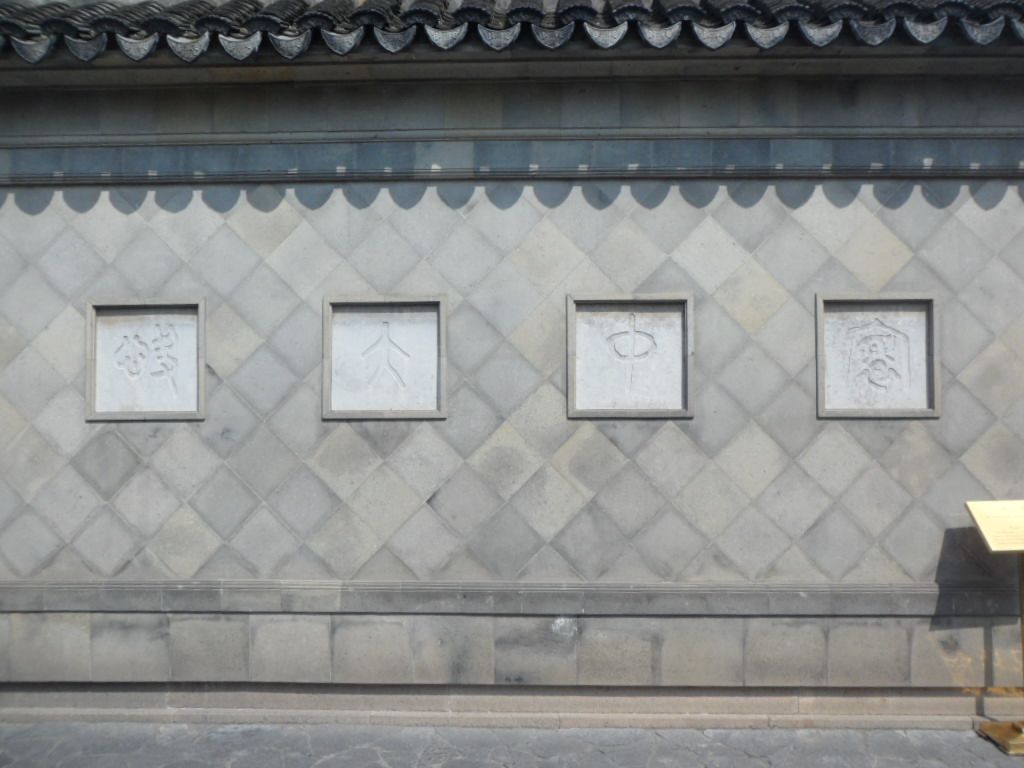 Zhao Wall within Yu Garden Shanghai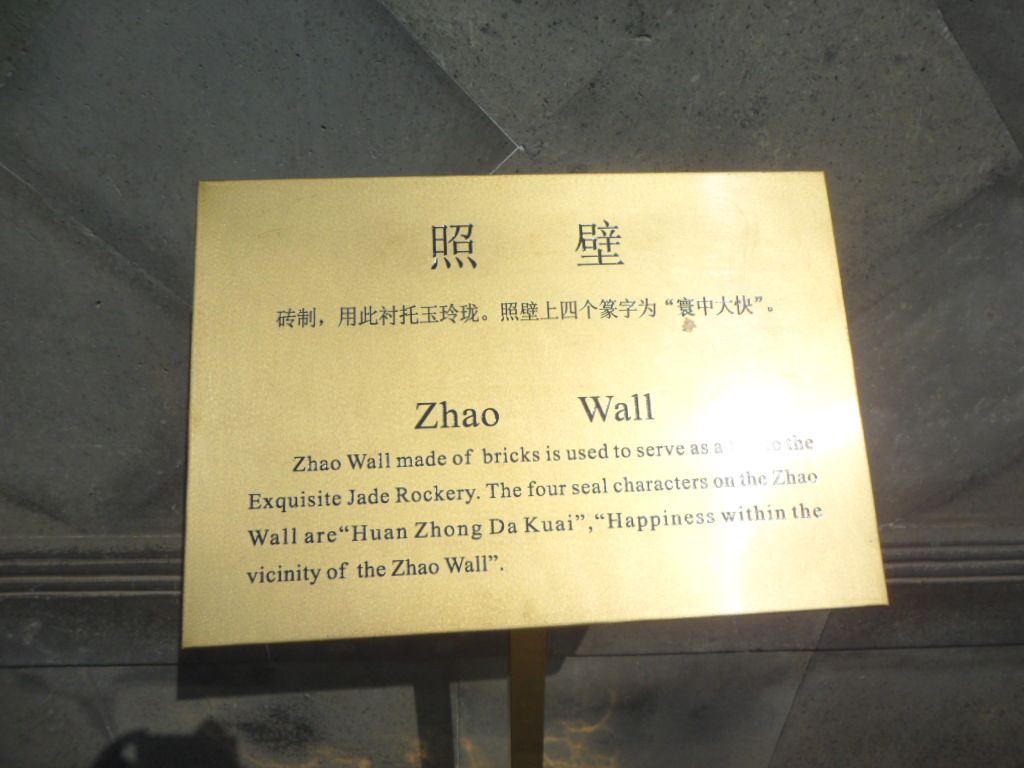 Description of Zhao Wall

Ancient Opera Stage Yu Garden – whose secret we'll reveal later…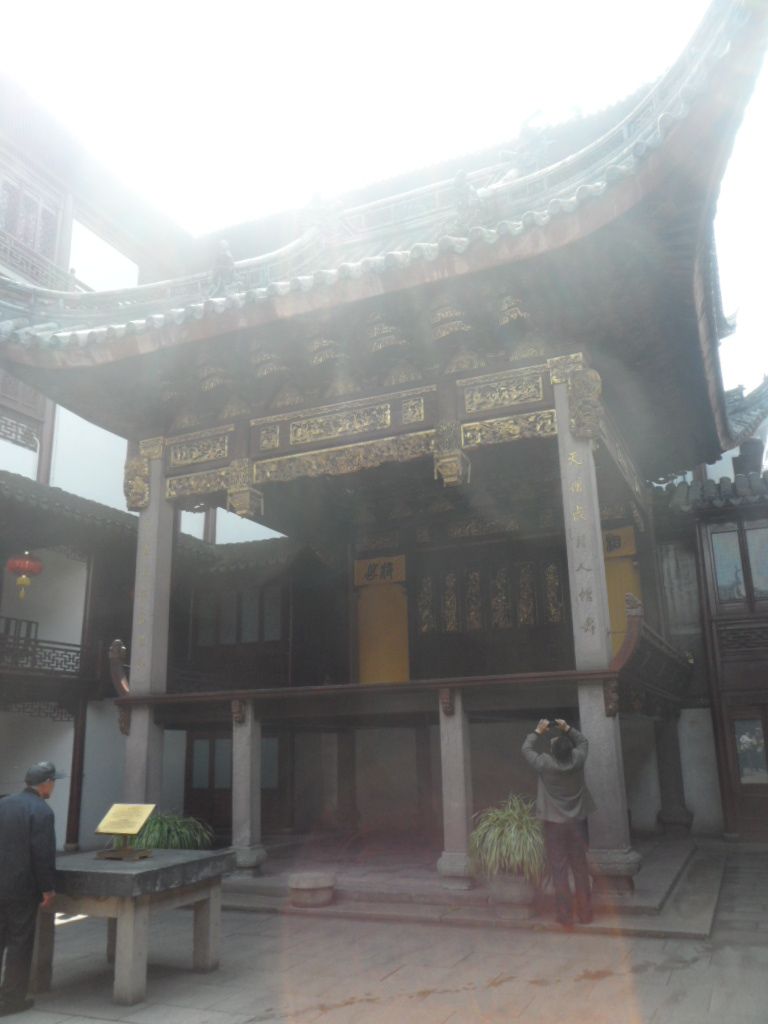 Another view of the Yu Garden Opera Stage
Secrets within Yu Garden Shanghai
In this section, we'll reveal some secrets which you may otherwise not notice if you do not look at them carefully…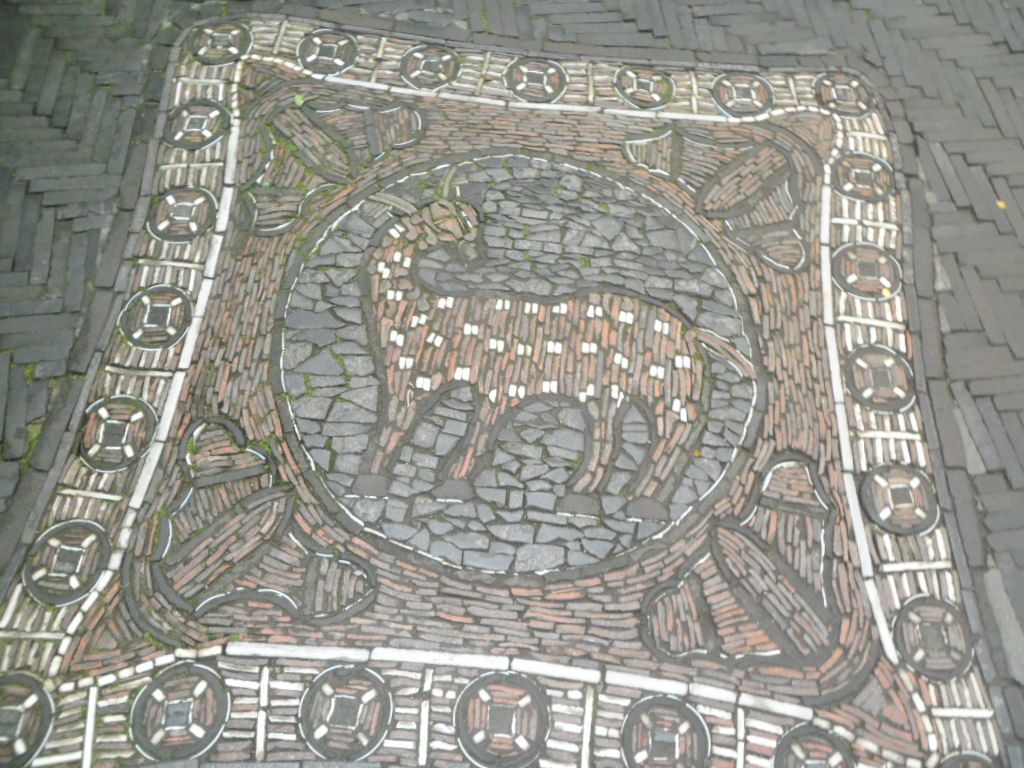 蝙蝠鹿豫园
This mosaic placed on the floor of exits actually signifies (through the deer), 出路平安 – safety when you leave and enter the house. The bats on the other hand (because of the 2nd part of the word in chinese) signifies 福 or fortune (blessings). The coins surrounding the entire mosaic signifies 财源广进 or influx of wealth.
Talk about significance of a picture eh?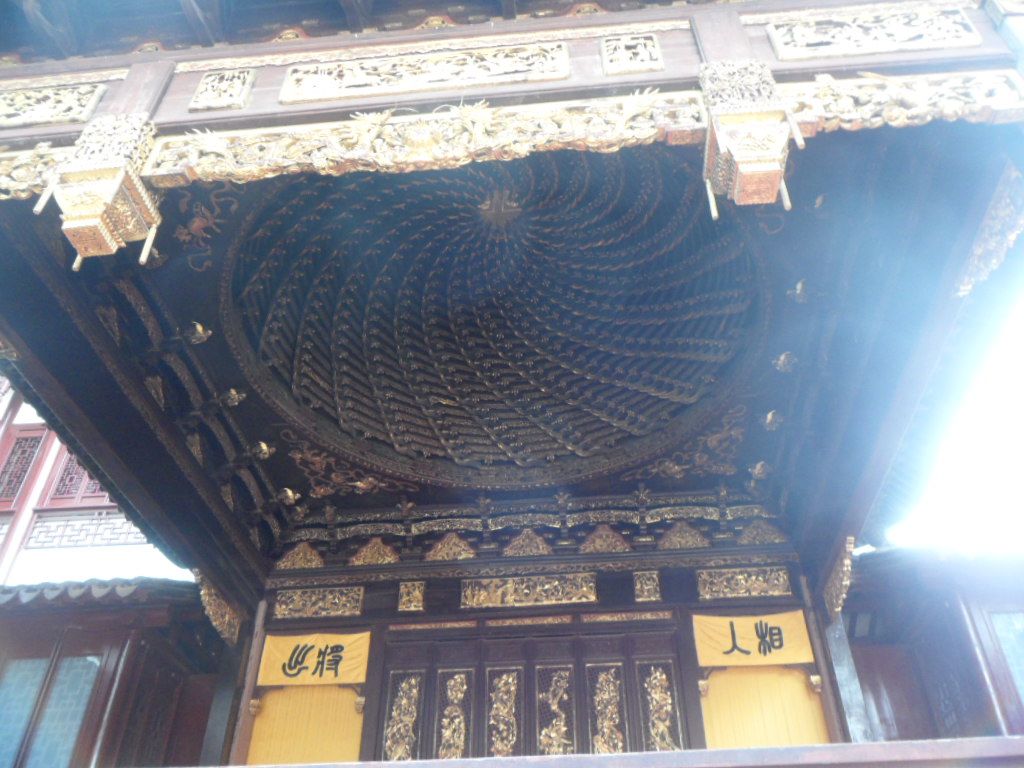 Zoomed in view of the Ancient Opera Stage
Now for the secret of the ancient opera stage…If you take a closer look at the centre of the ancient opera stage, you'll realise that there's this spiral cone-shaped structure that is painting in gold. In fact, it acts as an olden day "amplifier" that increases and amplifies the sounds of the performers so that the audience can better hear the performance even though they may be seated a distance away!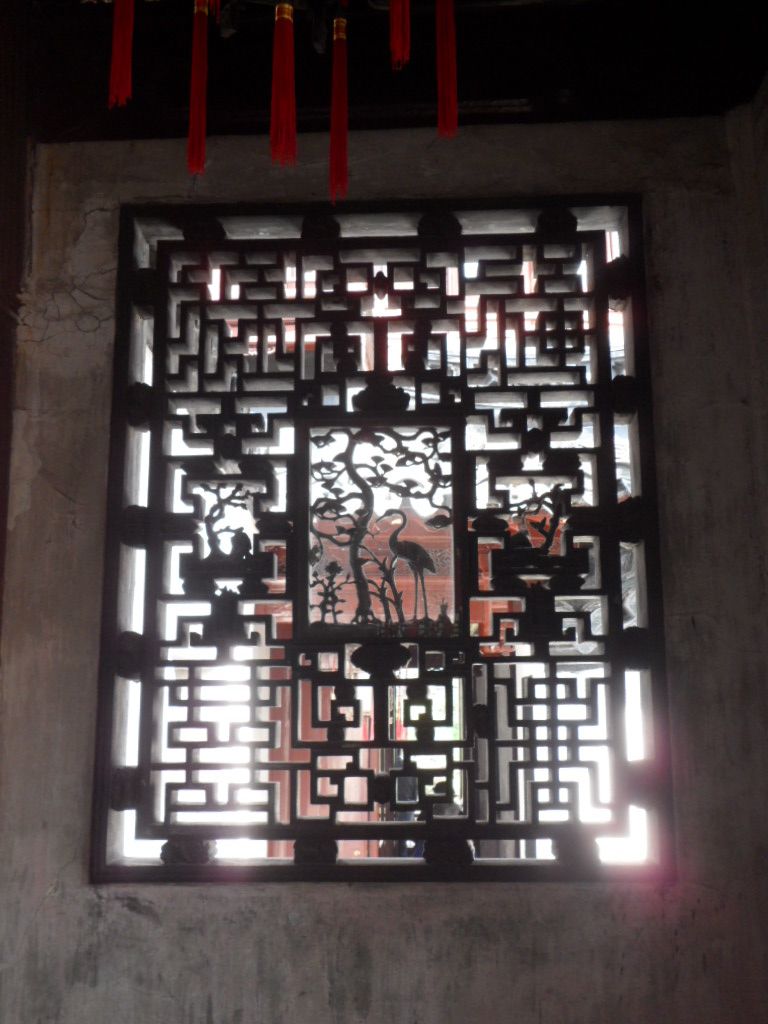 Window in Yu Garden Shanghai
Is this window really just a window? If you notice closely, the words 福禄寿喜 are written on the four corners of the frame signifying fortune, prosperity, longevity and happiness!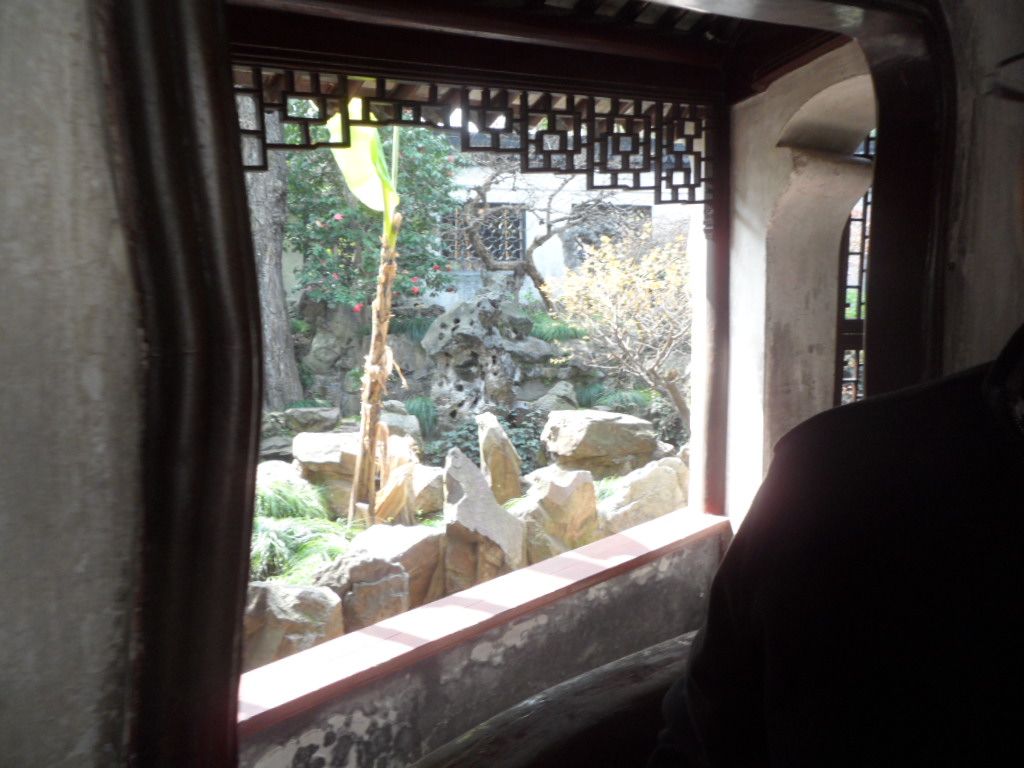 Framing with a window
This window was created so that when people look through it, they may see an alternate view of the garden, as though the garden is "framed" within the window. How cool is that?!
Dragons of Yu Garden Shanghai
Yu Garden Shanghai is said to be "protected" by many different dragons all around its premise. The different dragons have different characteristics and also tells of which era they are from…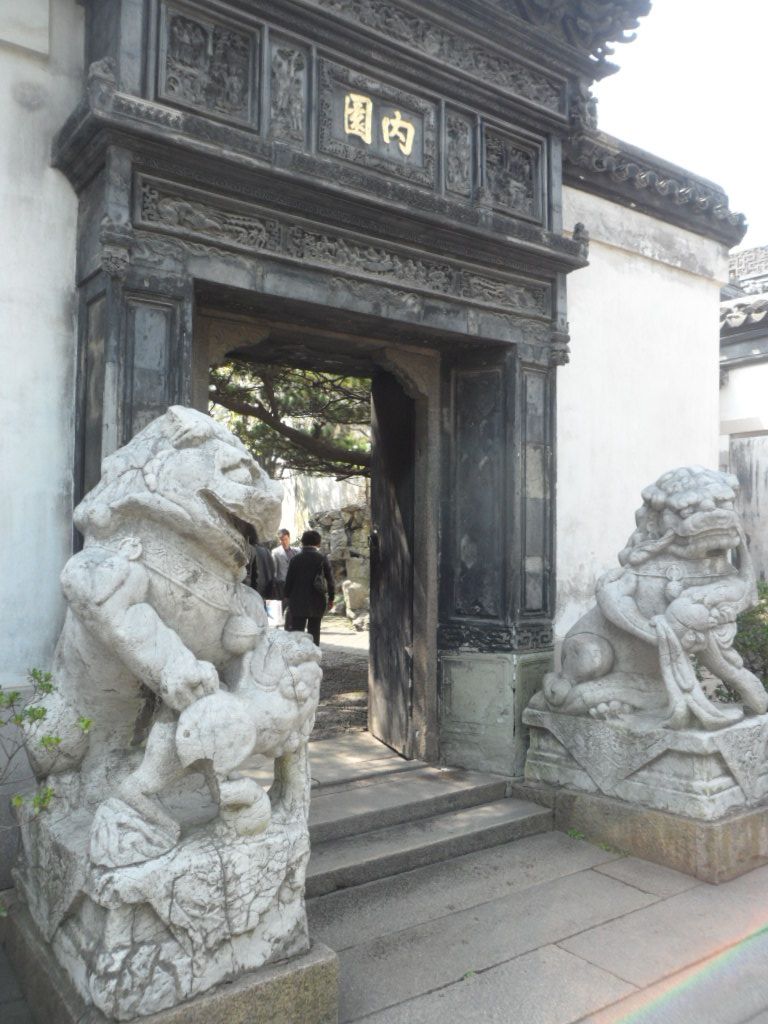 Dragons guarding the entrance to the inner gardens of Yu Garden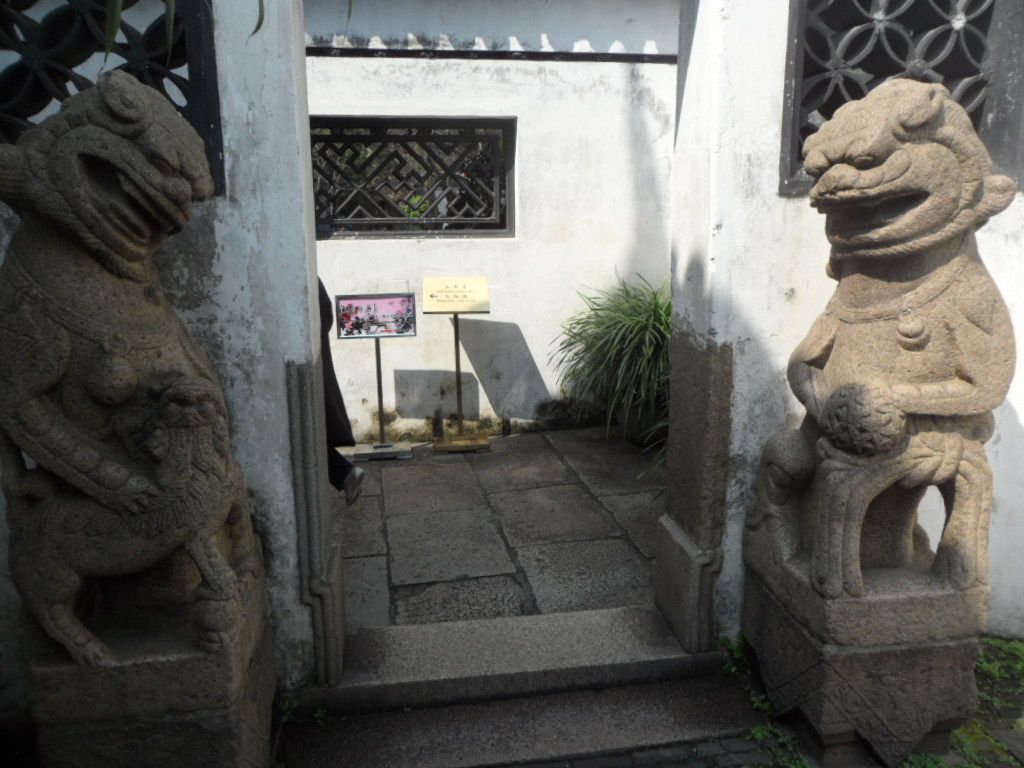 Smiley playful dragons – one of the oldest ones in the garden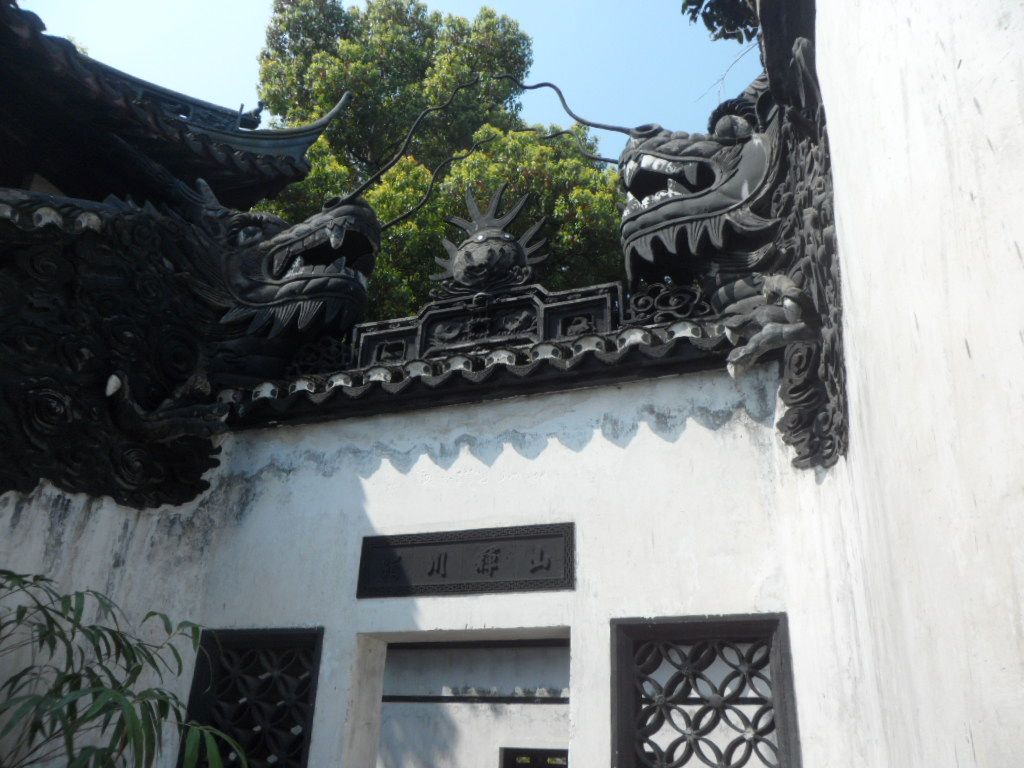 Another pair of dragon guarding an entrance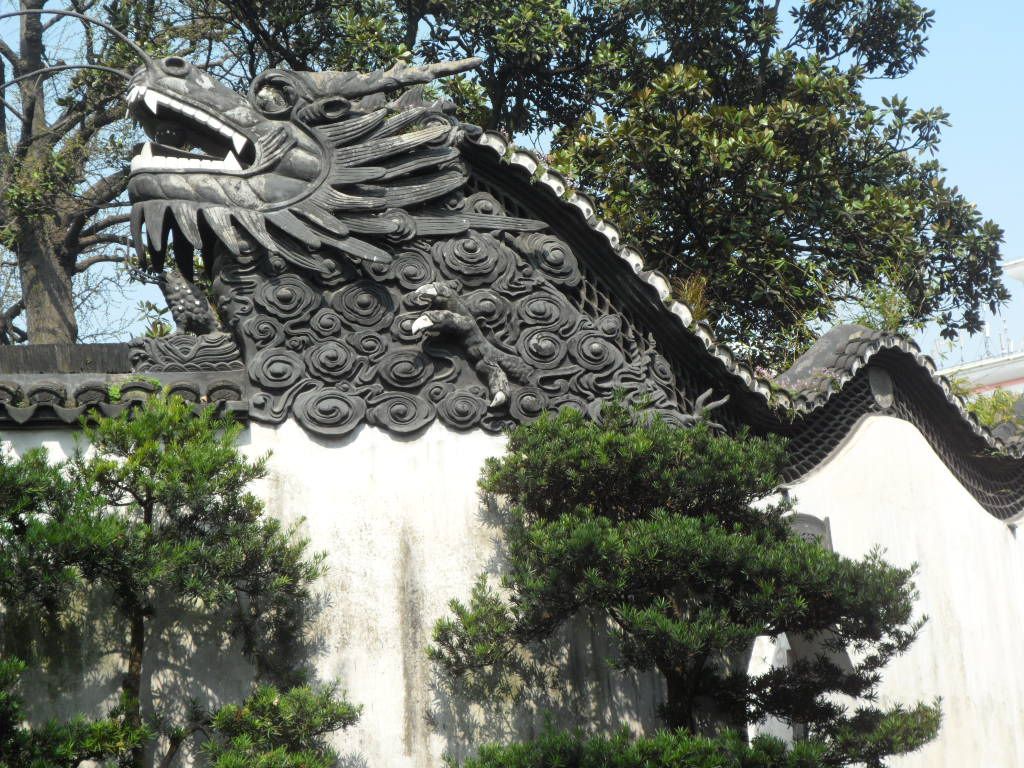 A majestic looking dragon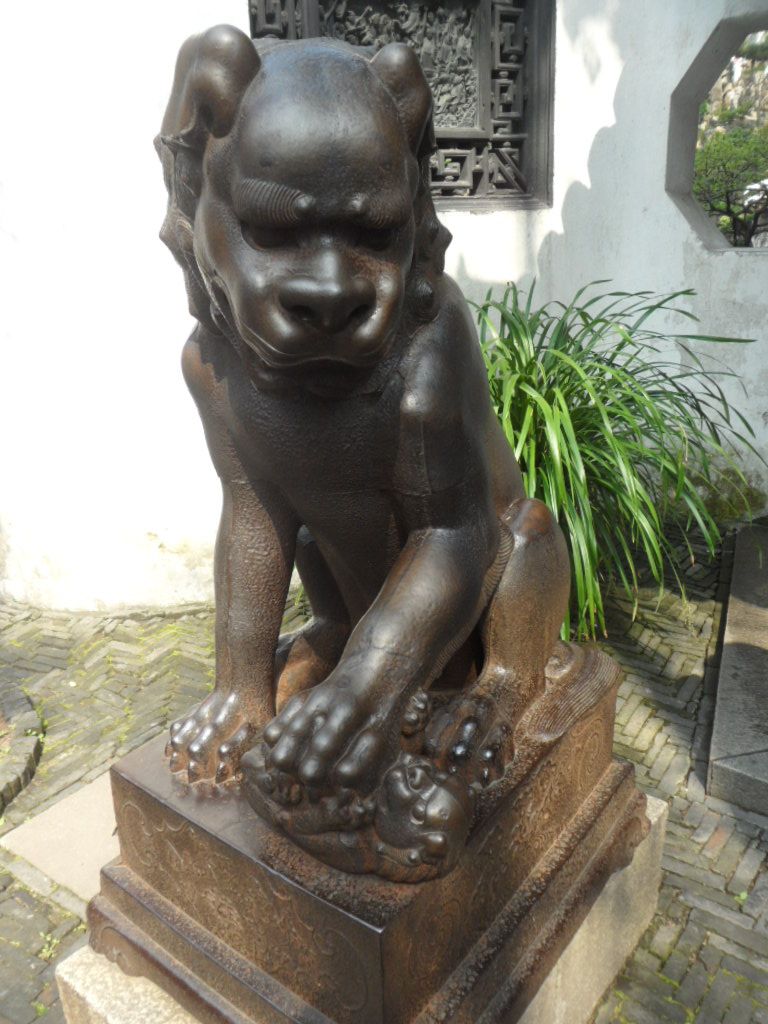 Anything interesting about this dragon? Not unless you look behind…

Yes, a dragon with a spine!
How to get to Yu Garden Shanghai

Map of Yu Garden Shanghai
Yu Garden Shanghai is located at 218 Anren St, Huangpu, Shanghai, China
If you enjoyed our content, "Like" us on Facebook Today!

The next time you visit Yu Garden Shanghai, we hope you'll look out for these "hidden secrets" and hopefully discover some secrets of your own as well!
Related posts: