Zaanse Schans is a windmill village where you can see traditional windmills just a short ride from Amsterdam Central Station. In the past, there were many windmills along this bank but because of industrialisation, many windmills wound up and left. There was subsequently a movement to preserve these traditional windmills and today there are still 6 windmills that are working. Of these, only the spice mill is free. Entry for the paint mill and oil mill costs 3Euro. This post will detail our day trip from Amsterdam to Zaanse Schans!
We have done up a separate post on how to get to Zaanse Schans. On the way there, we had a kiwi orange juice and chocolate waffle for 1Euro each!

Kiwi Orange and Chocolate Waffle for breakfast
Before we get to see the old traditional windmills of Zaanse Schans, we were thrilled to be greeted by the modern windmills in Holland!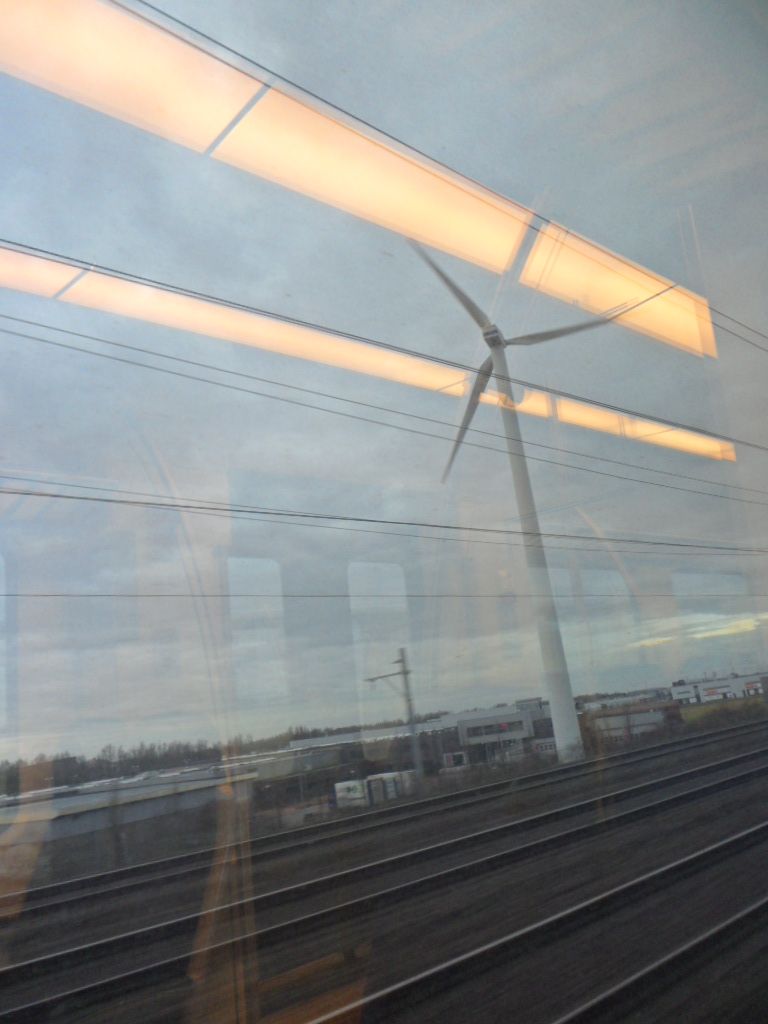 Modern Windmills The Netherlands
We arrived at the Koog Zaandijk Station and we saw this sign that told us that we were at the right place…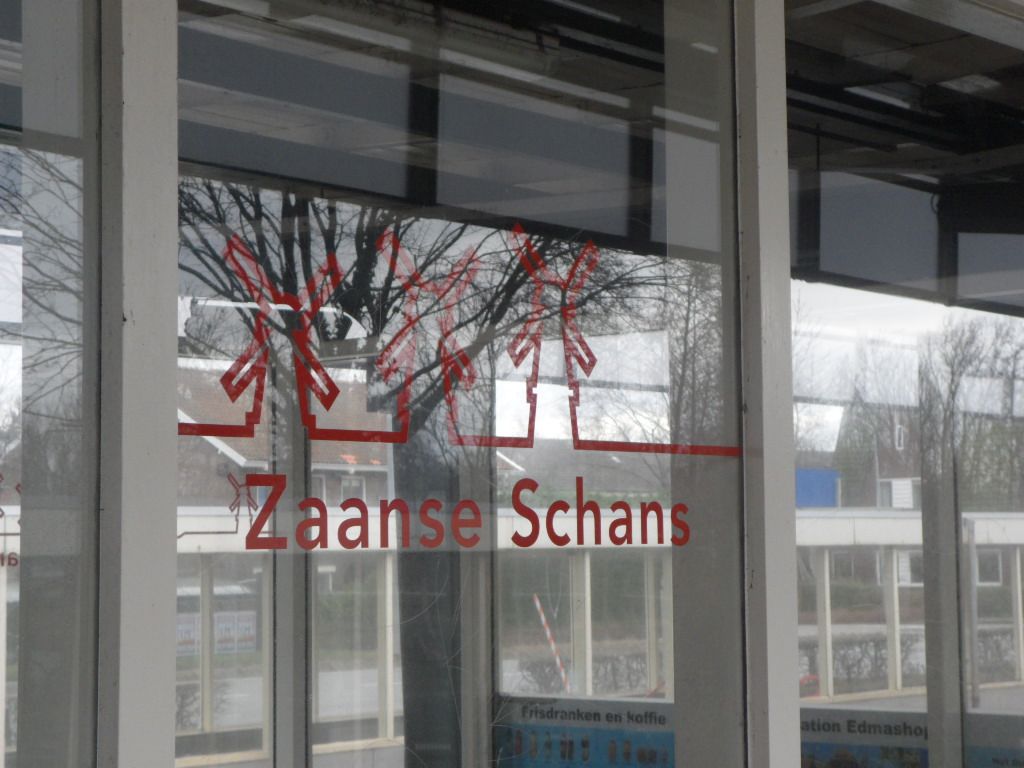 Zaanse Schans Sign @ Koog Zaandijk Station
Outside the station, we got a brochure from a machine that looks like this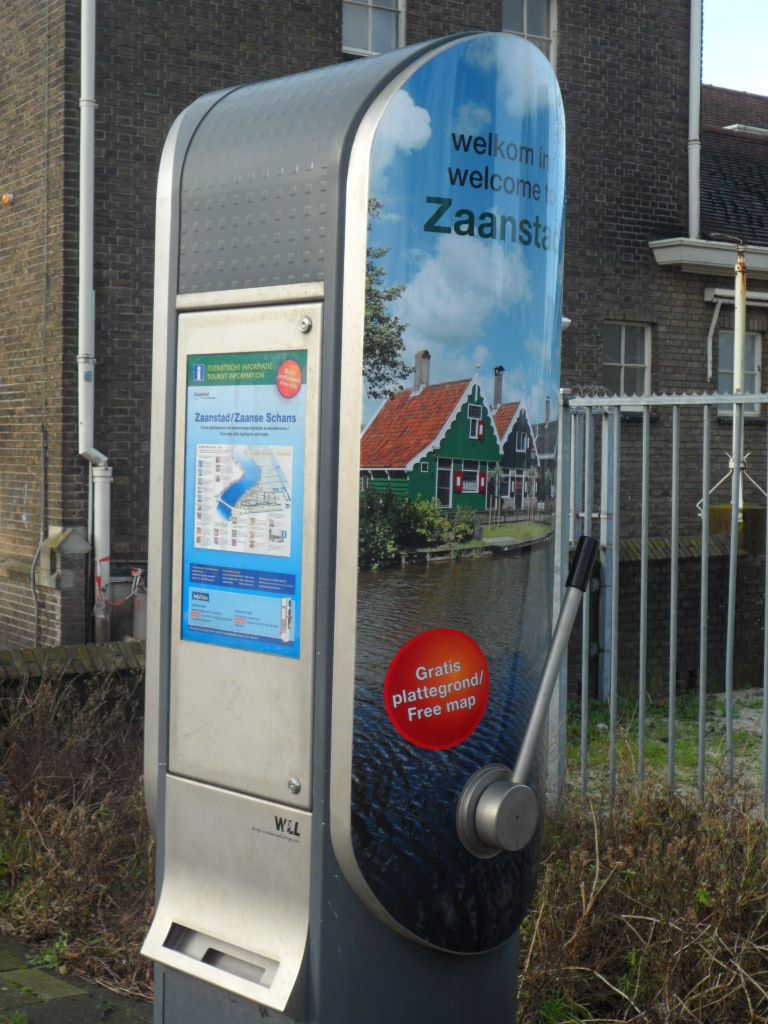 Machine that dispenses Tourist Information @ Zaanse Schans
The walk from the train station to Zaanse Schans is about 10 minutes. Along the way, the air is filled with the smell of cocoa! We realised that there's a ADM Cocoa Factory @ Zaanse Schans!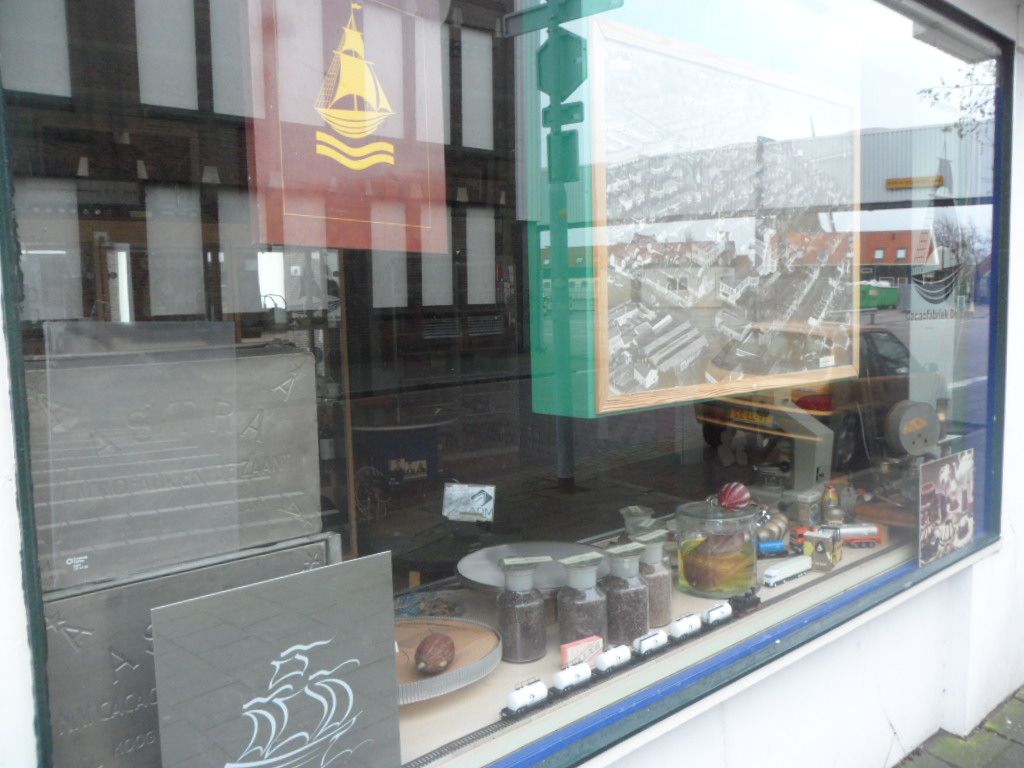 ADM Cocoa Factory Zaanse Schans
Before long, we saw our very first windmill…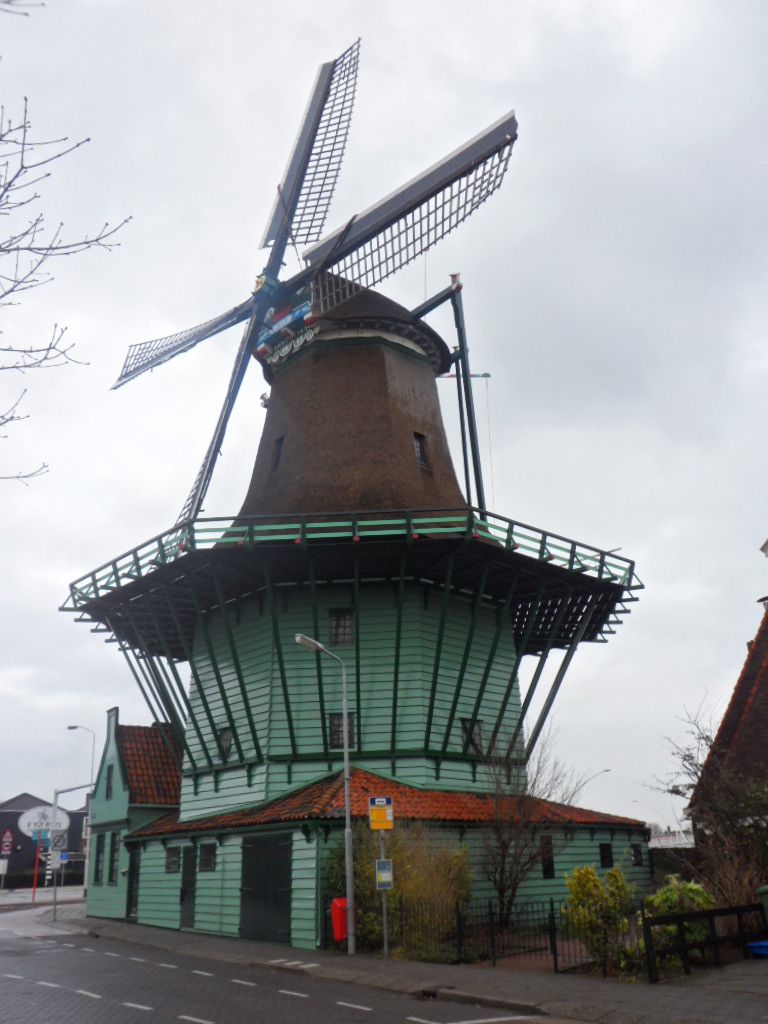 First windmill we saw along the way
We then crossed a bridge spanning the Zaan River before reaching Zaanse Schans. This video shows the splendid view at Zaanse Schans as seen from the bridge (notice the smoking chimney, it's ADM Cocoa!)

Zaanse Schans – Windmills and Great Views!
We were then greeted by the welcome sign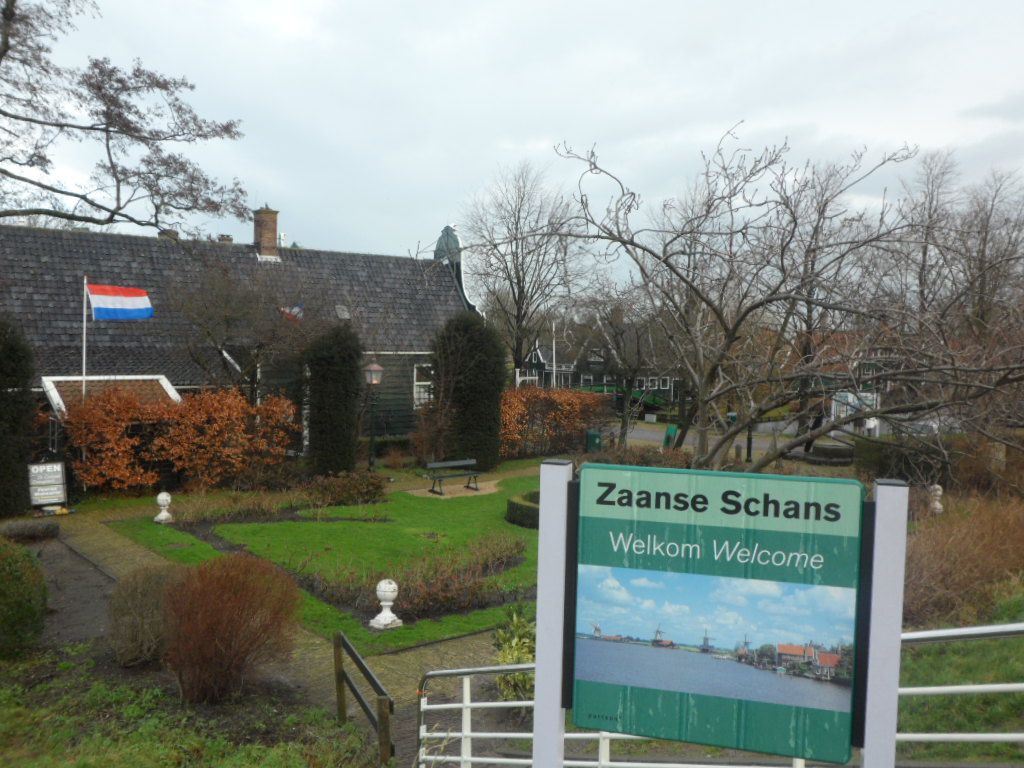 Welcome to Zaanse Schans!
As we entered the village, we immediately felt that we were transported back in time. Back to a more laid back era, a time where things were much slower, more peaceful and serene. All the views suddenly became picturesque…
Splendid Views at Zaanse Schans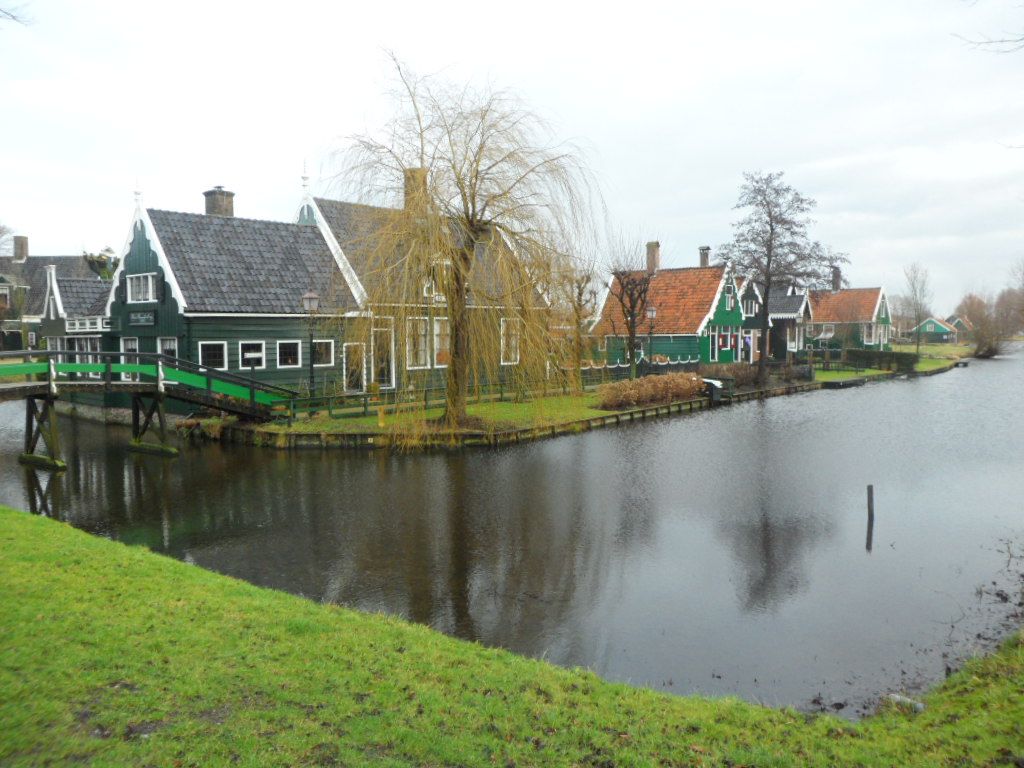 Canals of Zaanse Schans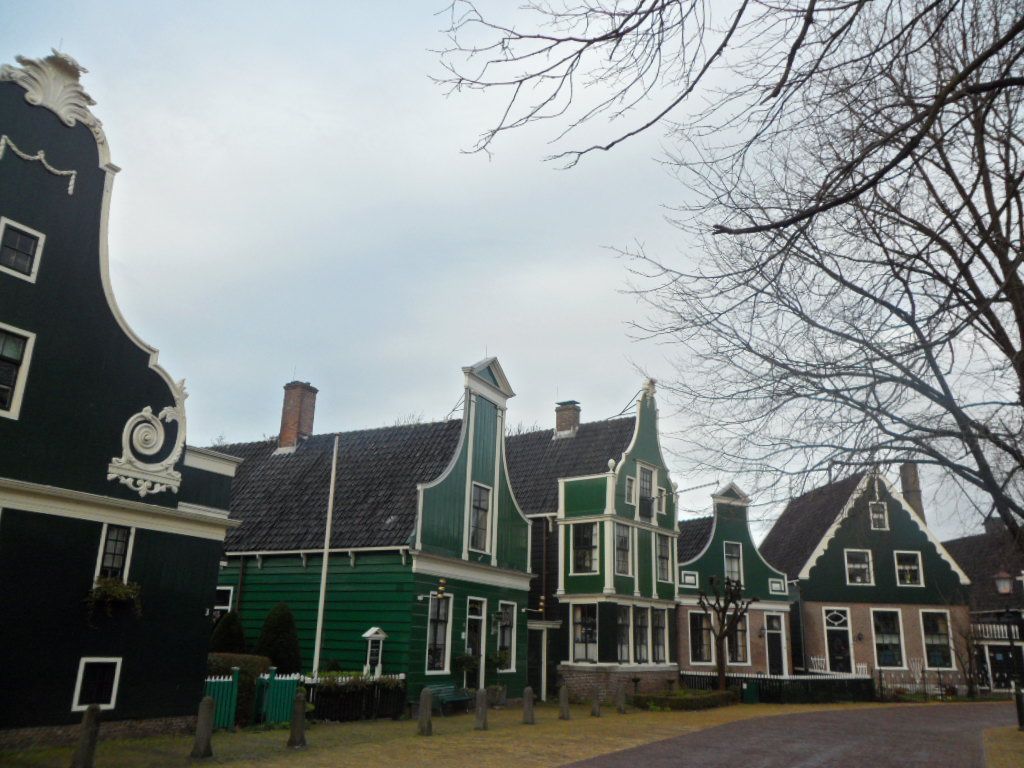 First few cottages @ Zaanse Schans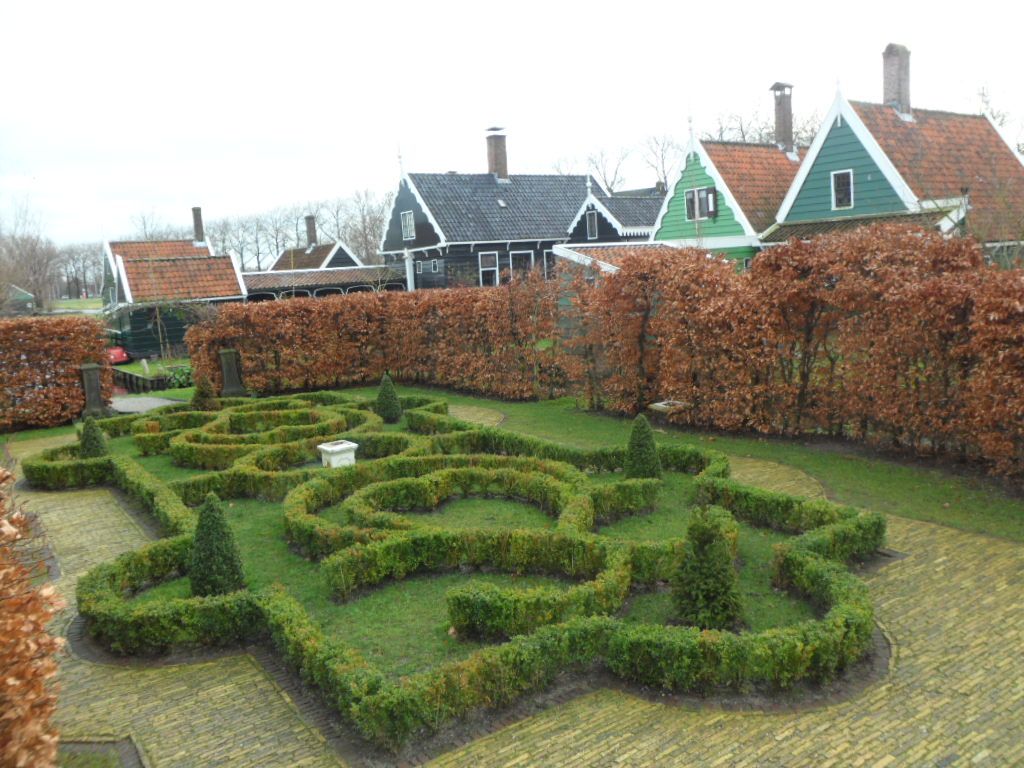 Garden Walkway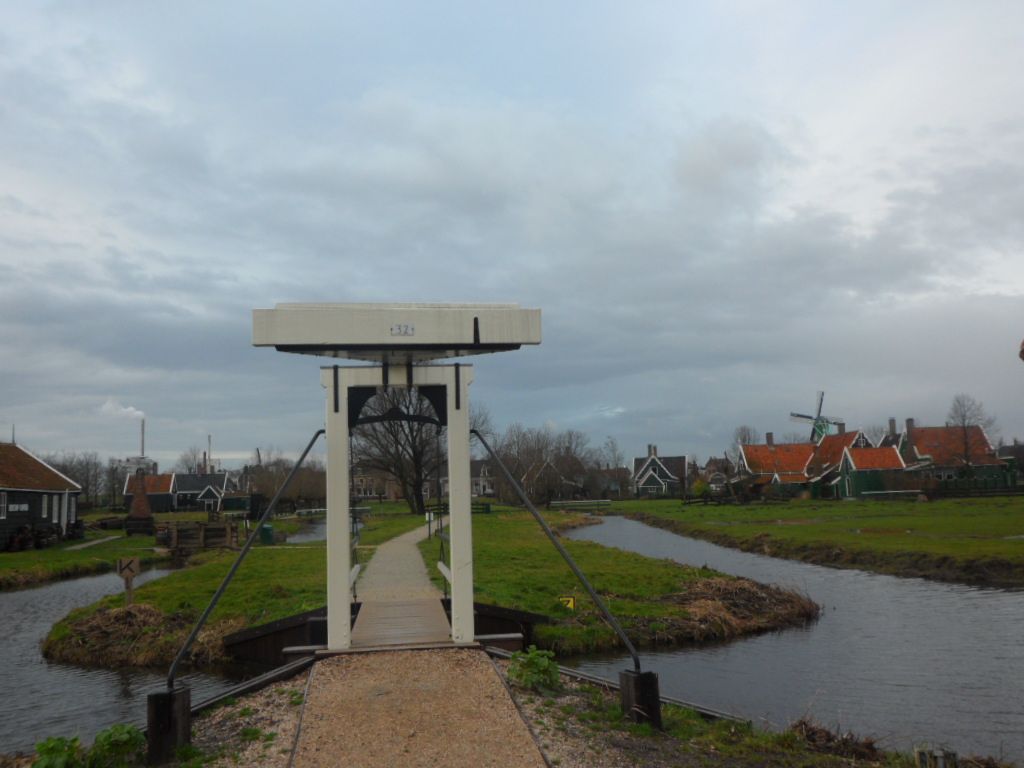 Draw Bridge near Zaanse Schans Square

Amazing views at Zaanse Schans!
We then noticed a huge yellow thingy from afar and we walked towards it. As it turned out, we arrived at the Wooden Shoe Workshop @ Zaanse Schans!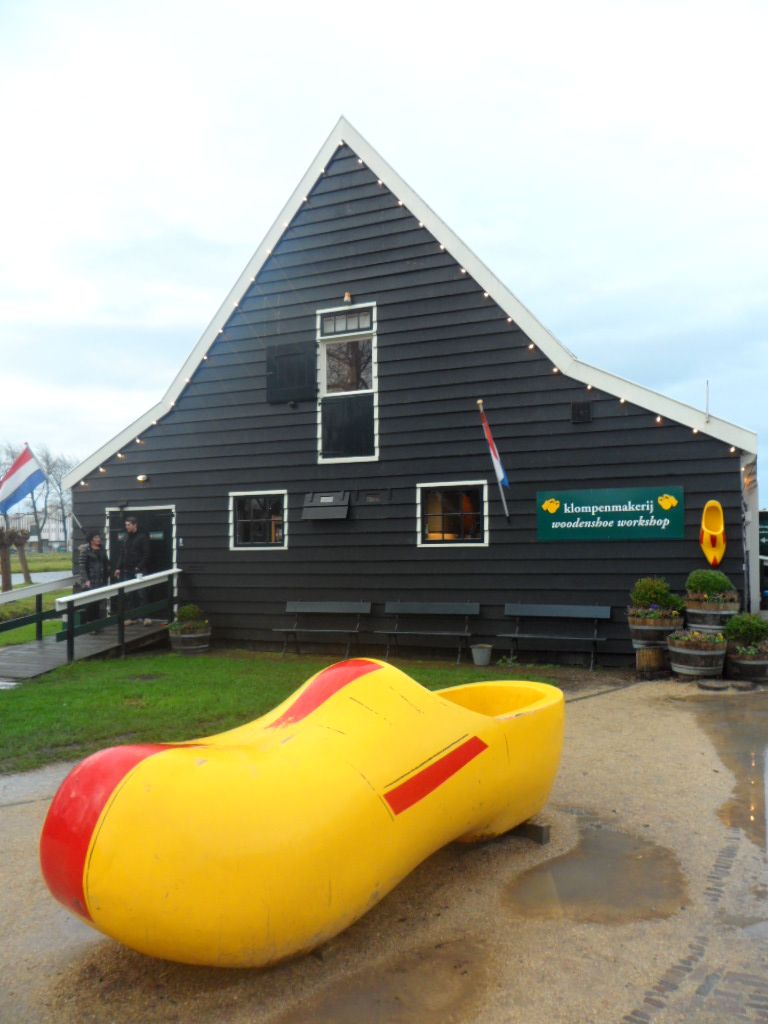 Wooden Shoe (Clogs) Workshop Zaanse Schans
As we entered the workshop, we were greeted by displays of clogs from all around the world, clogs past and present as well as intricate clogs made by grooms for their brides!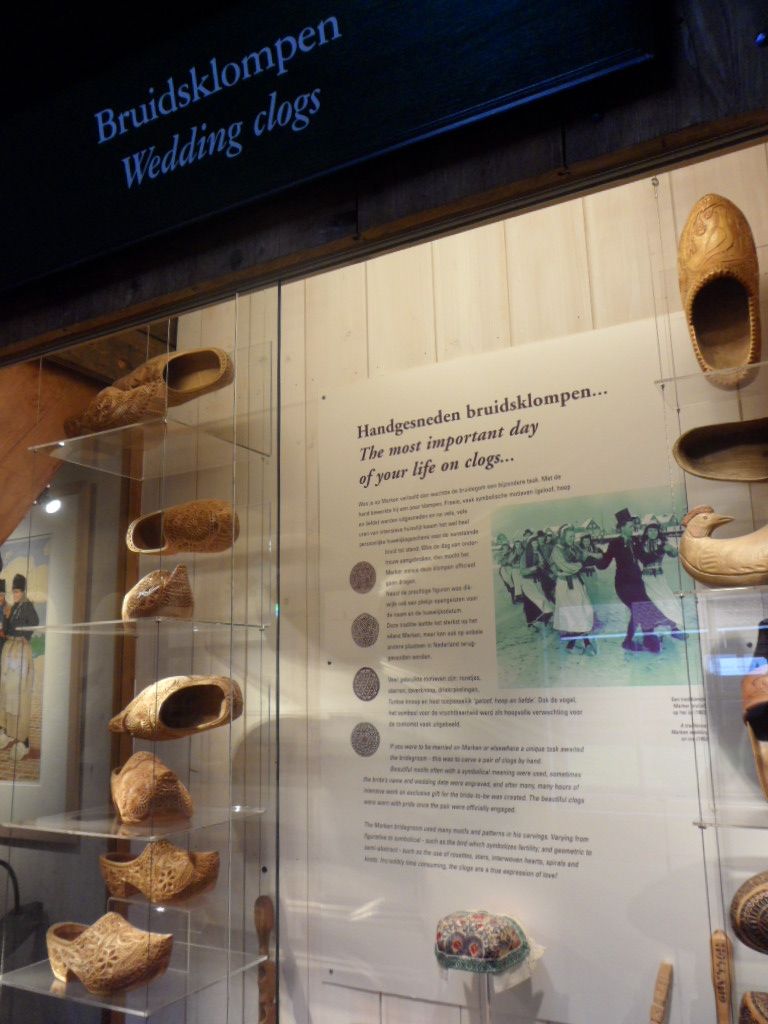 Wedding Clogs made by grooms for their brides
We happened to enter the workshop at the same time as a group of tourists from Hongkong. Hence, there was a clog making demonstration that we sat in to watch…

Clog Making Demonstration @ Zaanse Schans
After the demonstration, we browsed through the mesmorising array of clogs on display!

Many designs of clogs on sale!
We also visited the cheese farm and also tried some cheese…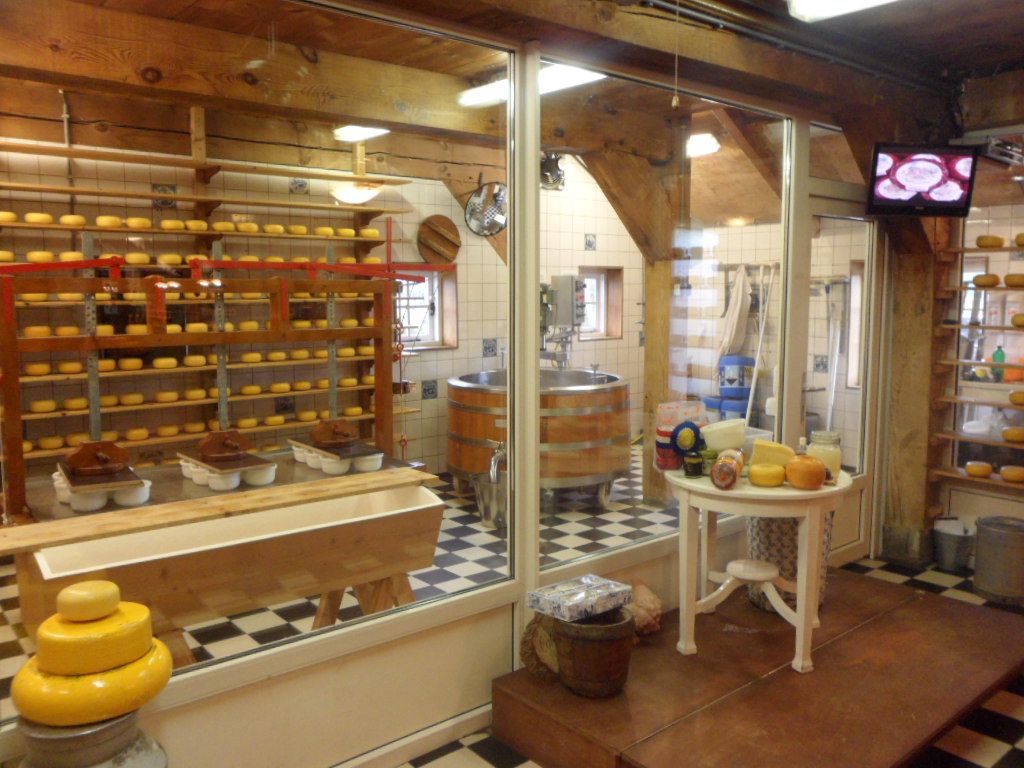 Cheese Making Cottage Zaanse Schans
After making our way past the village at Zaanse Schans, we finally reached the traditional windmills!
Zaanse Schans Windmills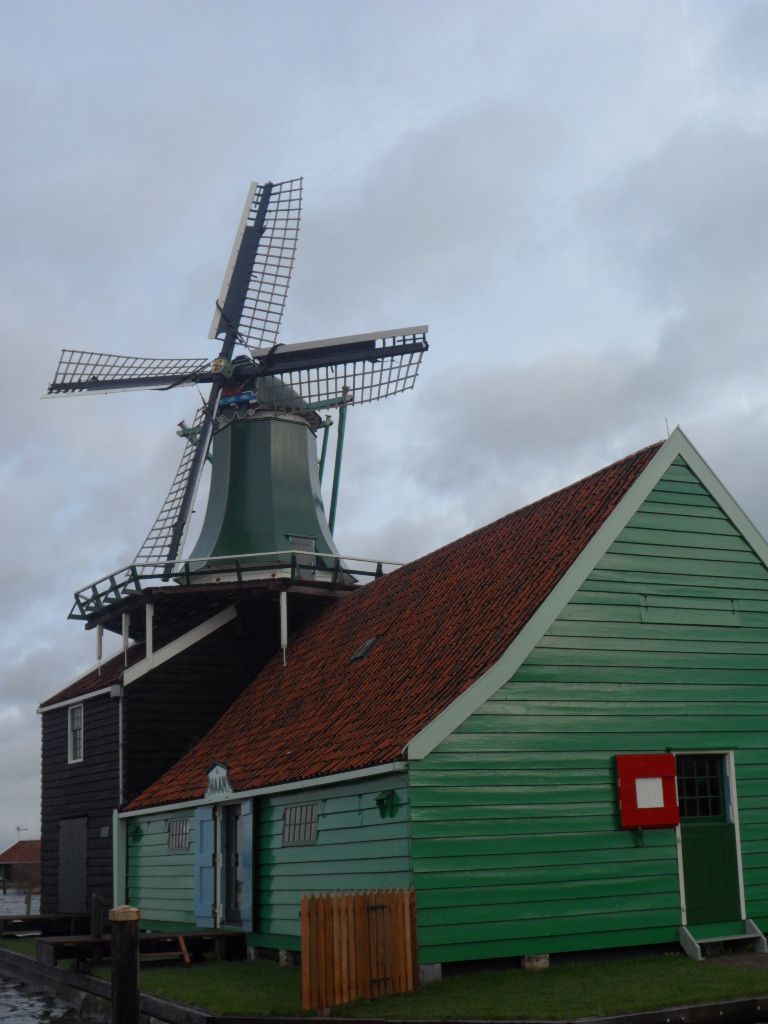 Spice Traditional Windmill @ Zaanse Schans
Inside the spice windmill, the spices were indeed cheaper (well at least when compared to the prices we know). There were also many different spices to choose from as well!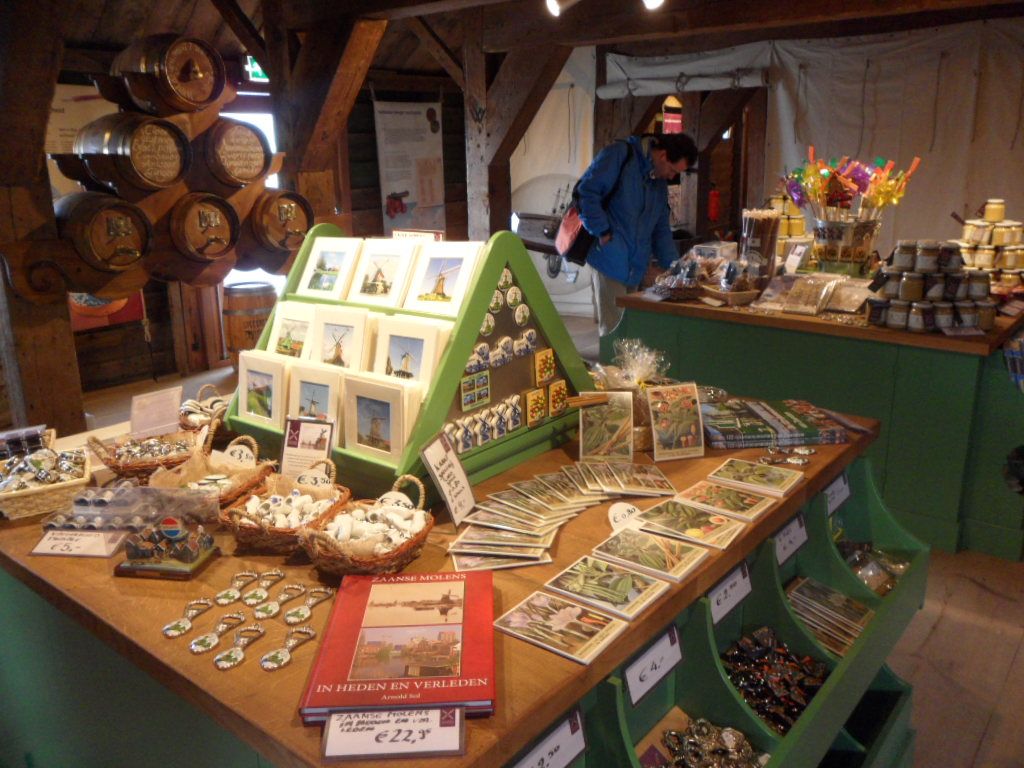 Spices from the Spice Windmill
Before long, we came upon the view that we came here for…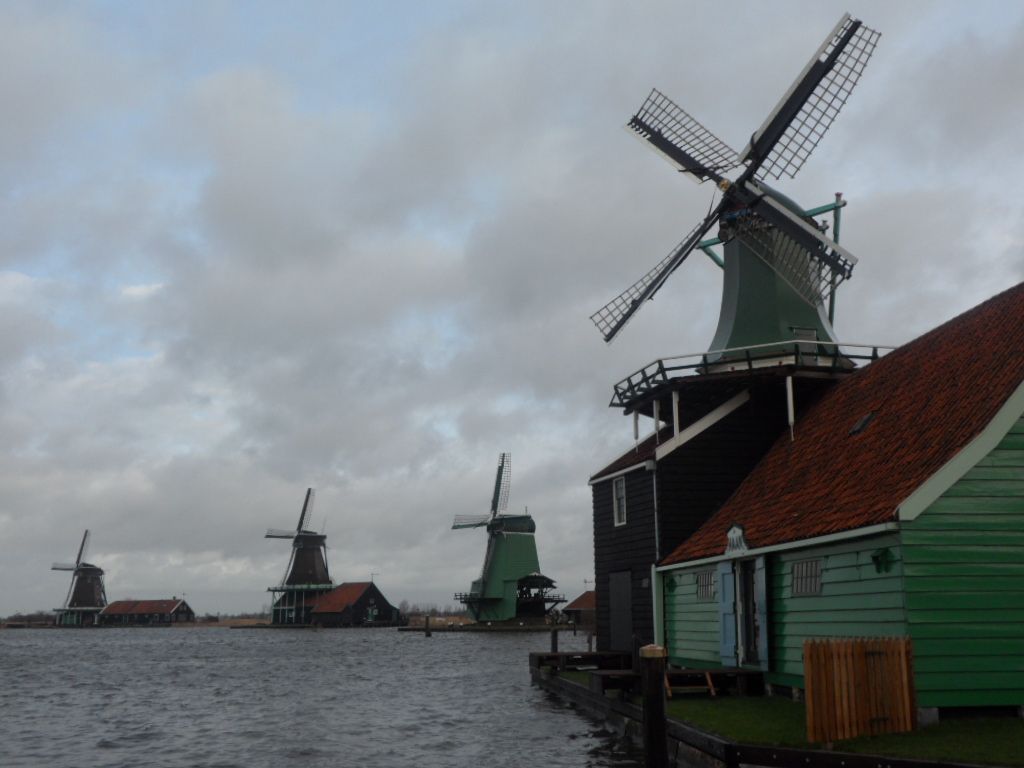 Windmills @ Zaanse Schans
Isnt this view just breathtaking? We also passed by the colour pigment, timber and oil windmills. Only the spice windmill is free entry, the other windmills costs 3Euro for entry…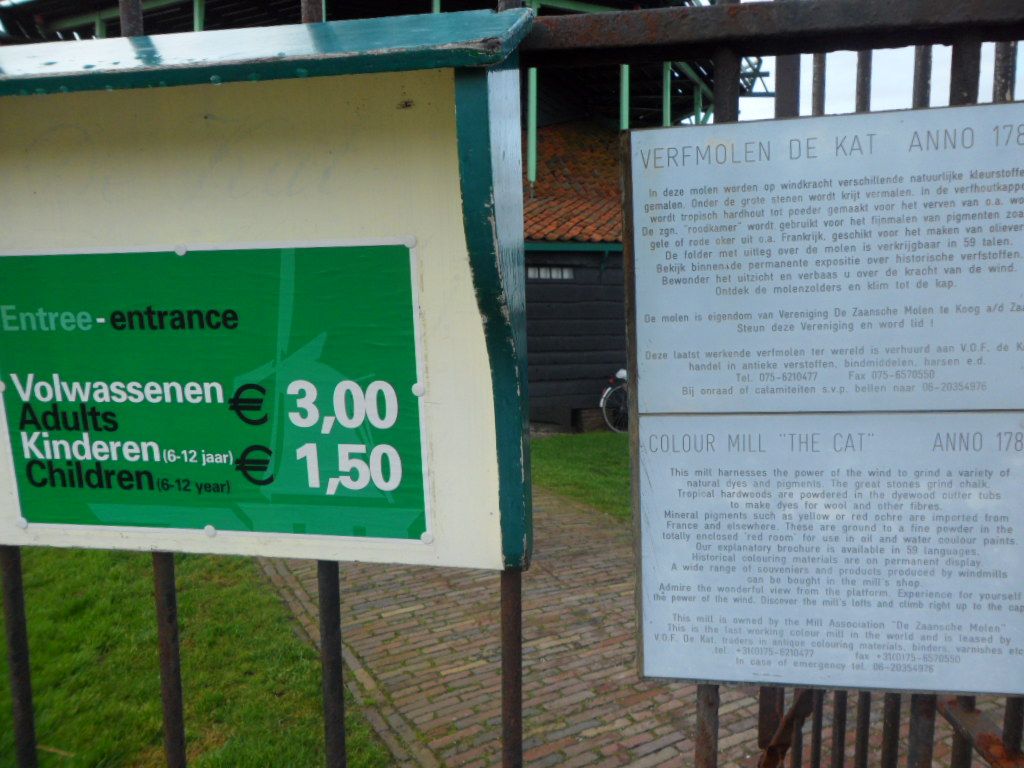 3Euro Entry fee to the Colour Pigment Windmill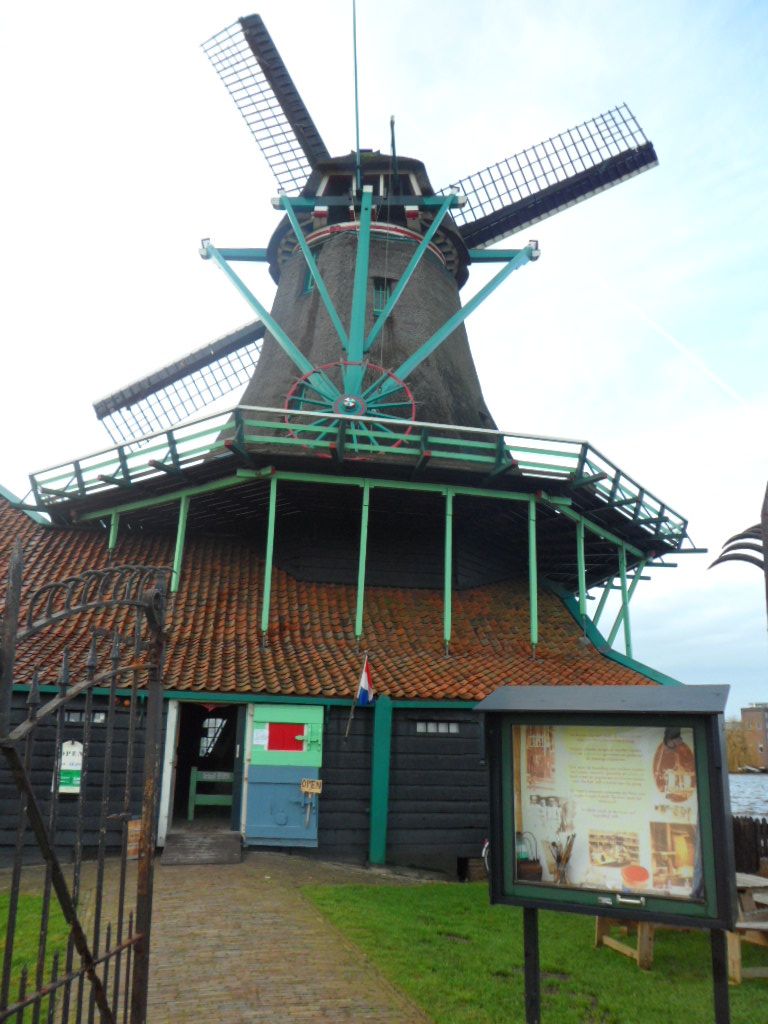 Colour Pigment Windmill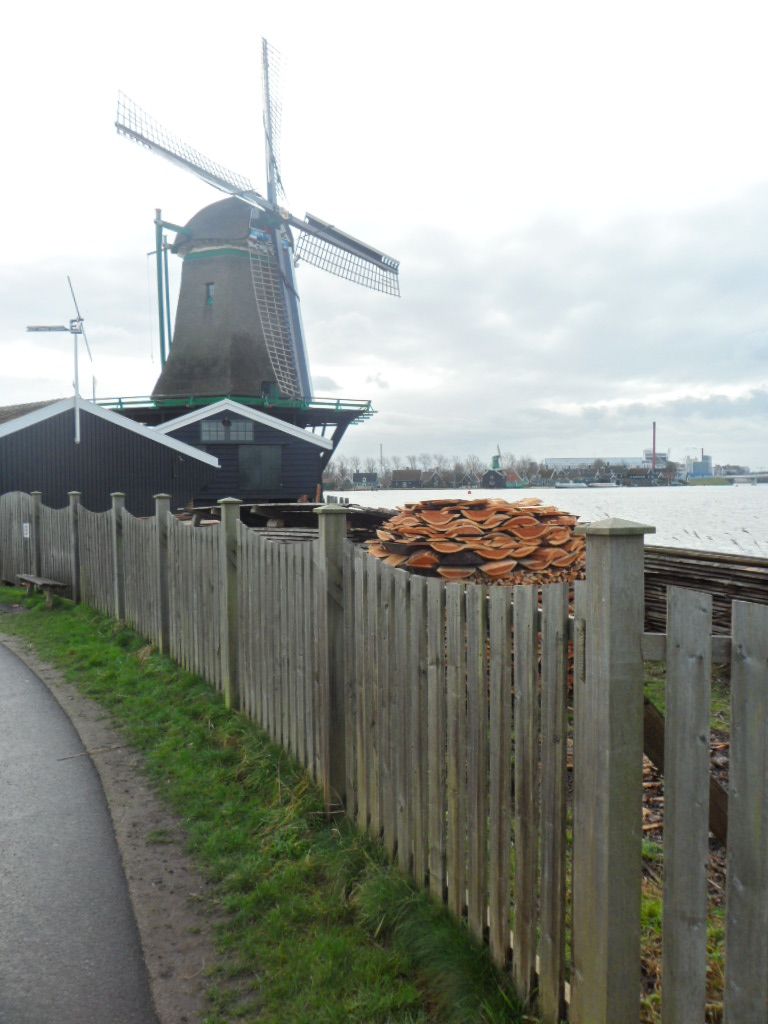 Timber Windmill

Oil Windmill
Before we left, we entered the oldest Albert Heijn in the Netherlands @ Zaanse Schans and had a cuppa there…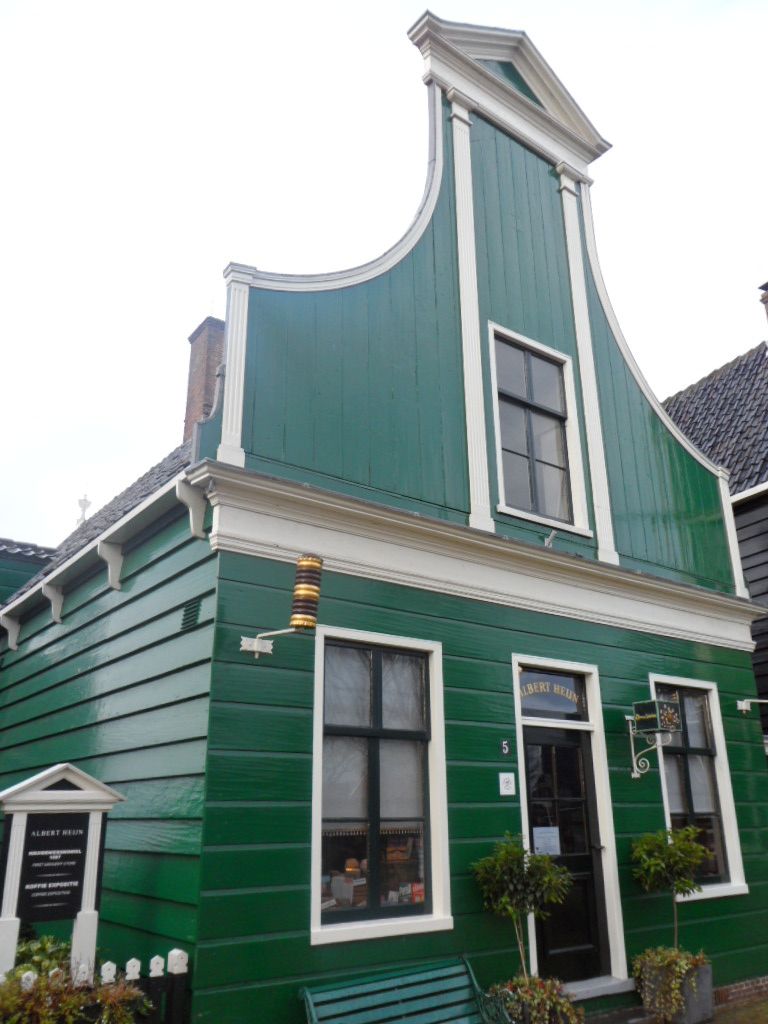 Oldest Albert Heijn in the Netherlands since 1887

Coffee Exposition with Coffee Machine inside Albert Heijn
You can also grab some souvenirs at the souvenir shop!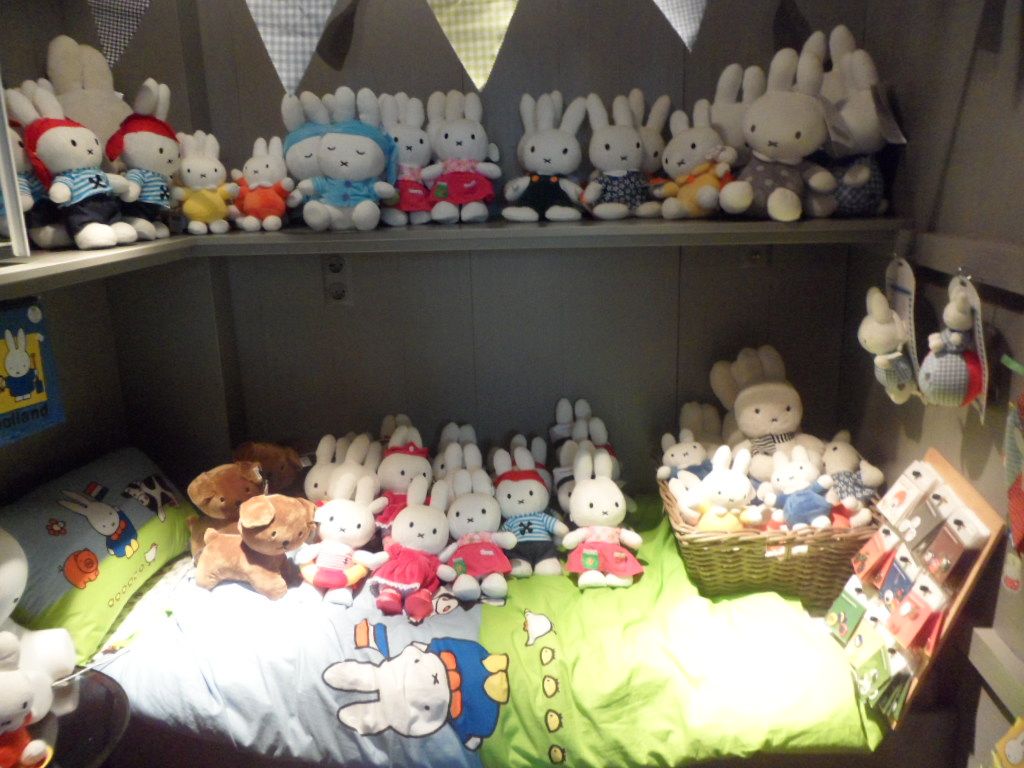 Cosy Miffy Display @ Souvenir Shop
If you enjoyed our content, "Like" us on Facebook Today!

Remember to leave your comments for 2bearbear Singapore Travel Blog in our comments section below!
For your convenience, we have arranged for the best hotel deals in Amsterdam right here!
All in all, this day trip to Zaanse Schans was SUPER WORTH IT! Do check out our other post on things to do in Zaanse Schans for an overview of what to do there. If you are in Amsterdam, we strongly recommend this trip to see what the Netherlands is famous for and to experience the laid back village life @ Zaanse Schans!
Related posts: