When we think of Bohol, we think "ah…" and its simply because of the things to do and attractions in Bohol Philippines! In this post, we'll tell you the "ah…" things to do in Bohol!

Things to do in Bohol
1. Bohol Countryside Tour
You may think that Bohol is only about beaches and clear waters? A Bohol countryside tour will change all of that perception and you'll be thrilled to see some of the interesting things on this tour…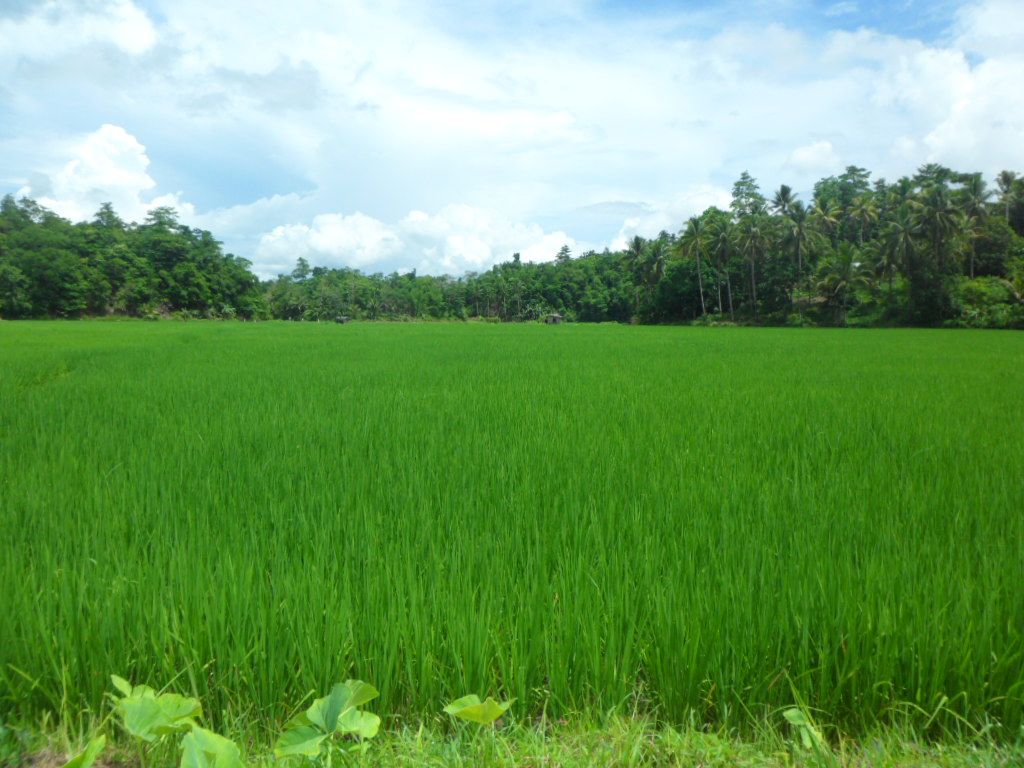 Lush green fields of Bohol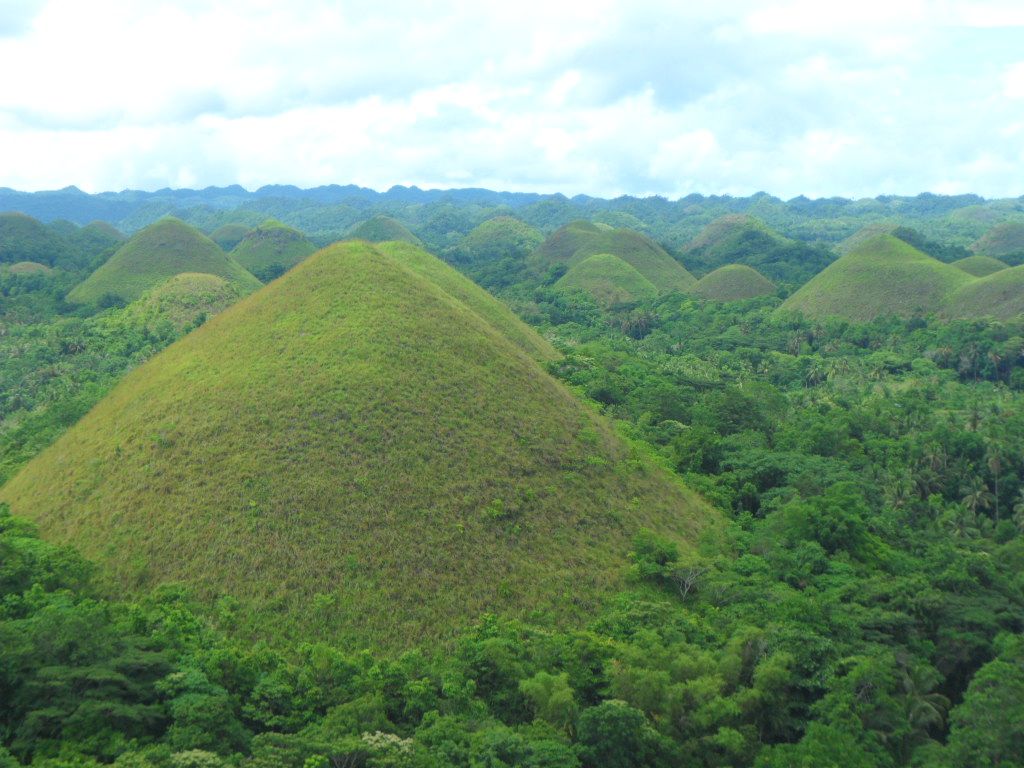 The famous Chocolate Hills of Bohol!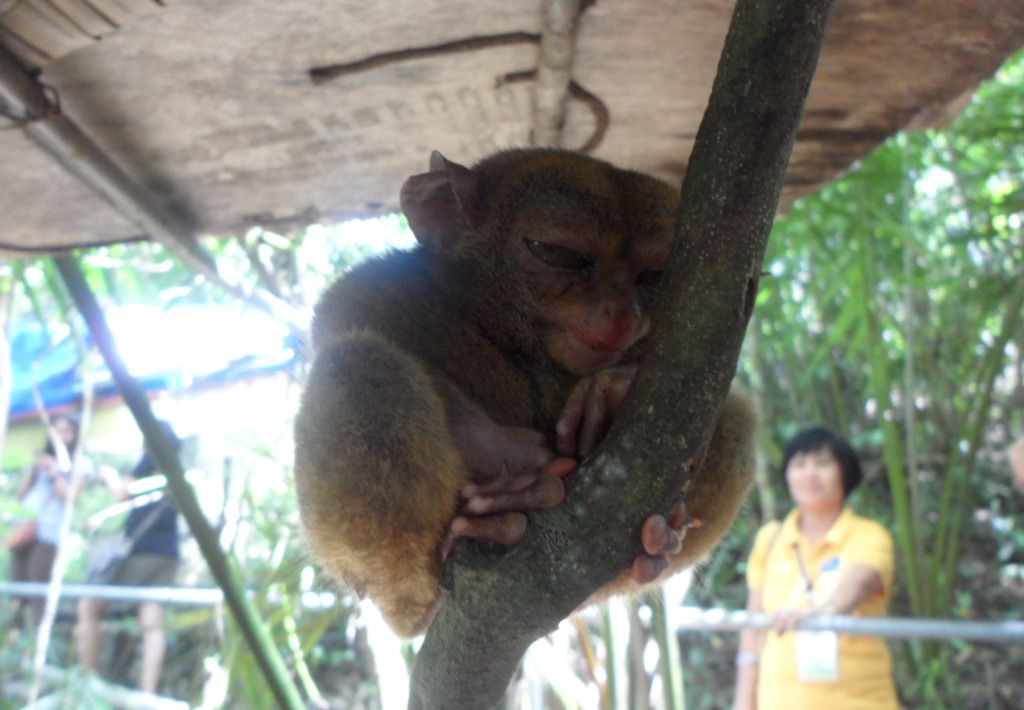 Cute nocturnal tarsiers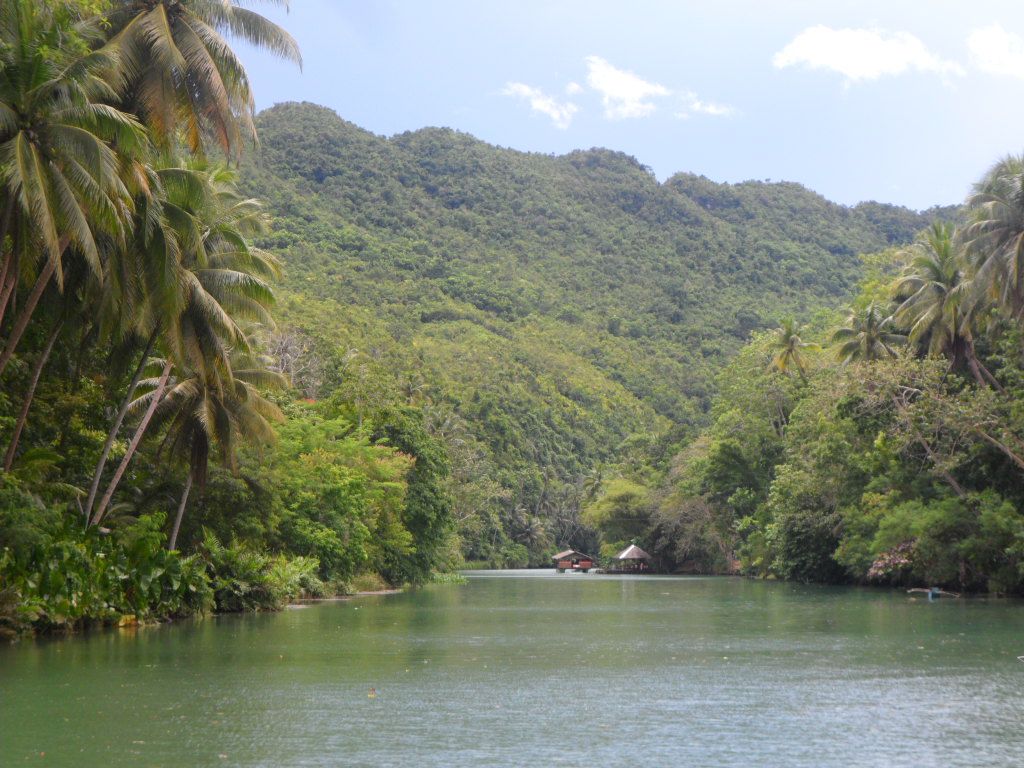 Loboc River Cruise

Baclayon Church – Can you spot a face on the walls due to weathering?

2. Bohol Dolphin and Island Hopping Tour
Dolphin watching and Island Hopping is most probably the single most MUST DO thing when you're in Bohol. On this trip, you'll be able to chase after the dolphins (have them dance right before you), snorkel with the turtles, laze on the sandbar and just enjoy the deep blue waters of Bohol!

Chasing schools of dolphins in Bohol!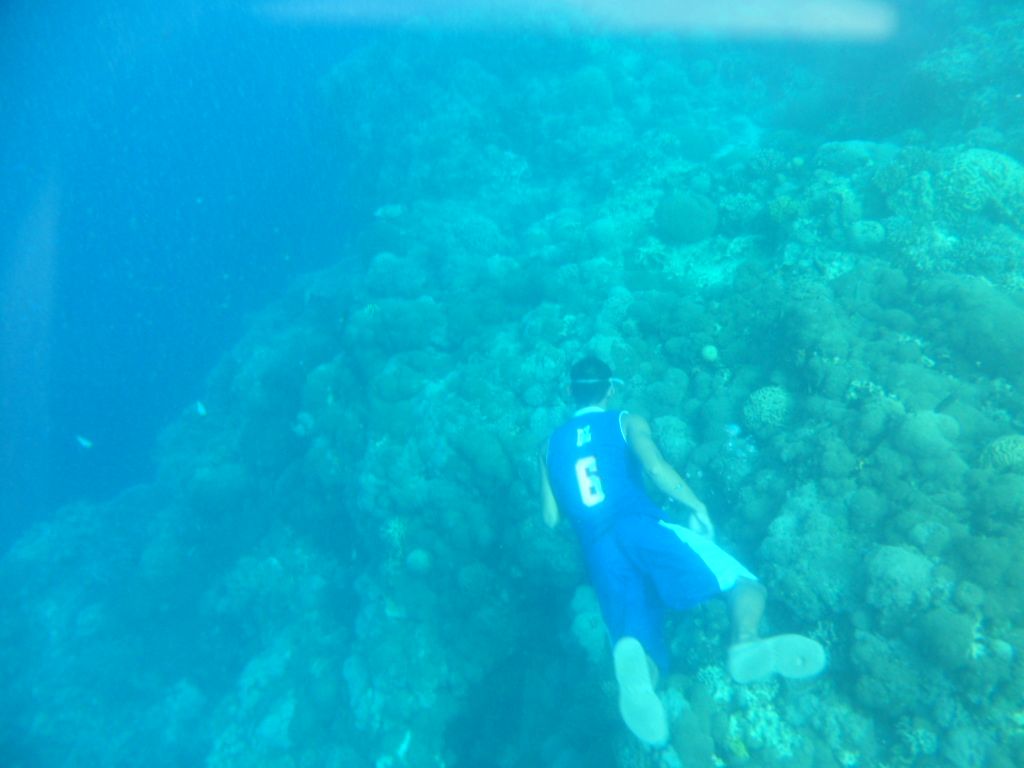 Snorkeling with corals and turtles

Temporary stalls at the sand bar of Virgin Island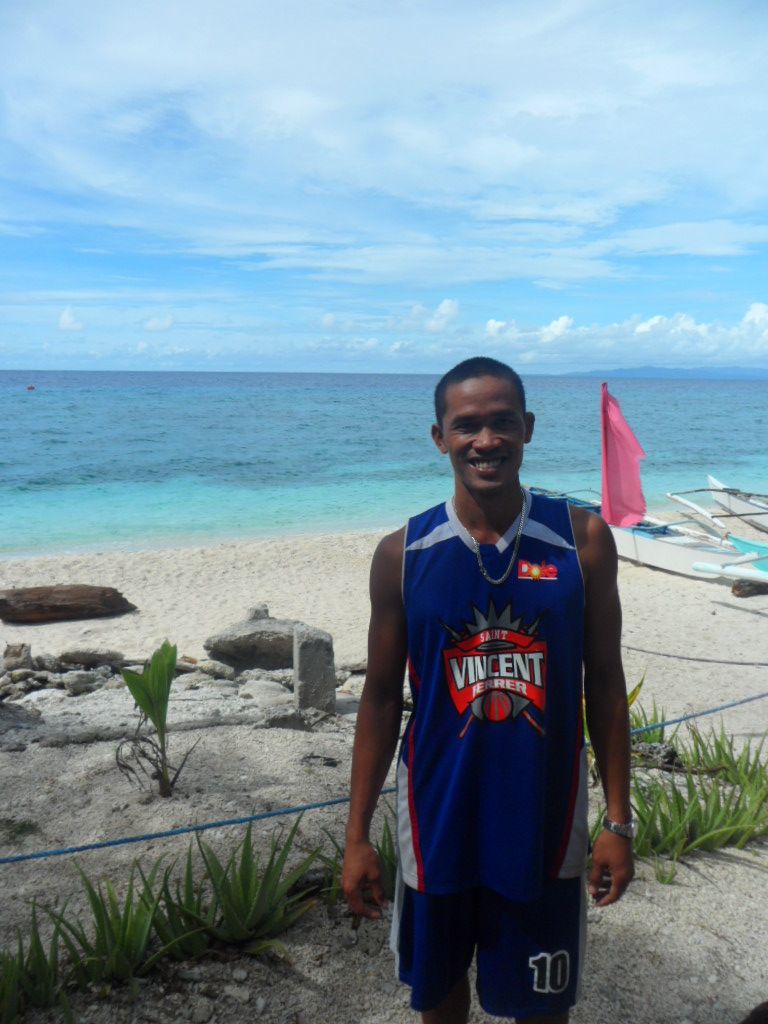 Our guide at Balicasag with deep blue waters and clear blue skies
MUST STAY hotels in Bohol?
3. Peacock Garden Bohol
Peacock Garden in Bohol easily ranks among our top 5 hotels we've ever stayed in and here's why (we'll let the pictures speak for themselves)

Celebrating our anniversary at Peacock Garden Bohol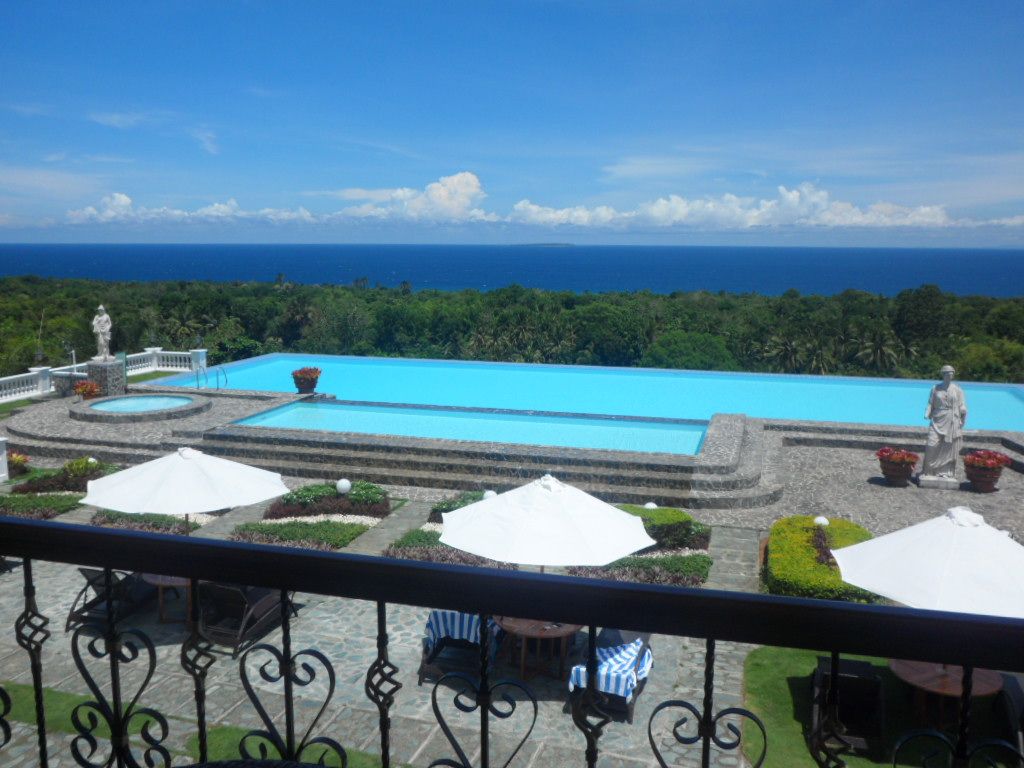 Awesome view of the ocean and infinity pool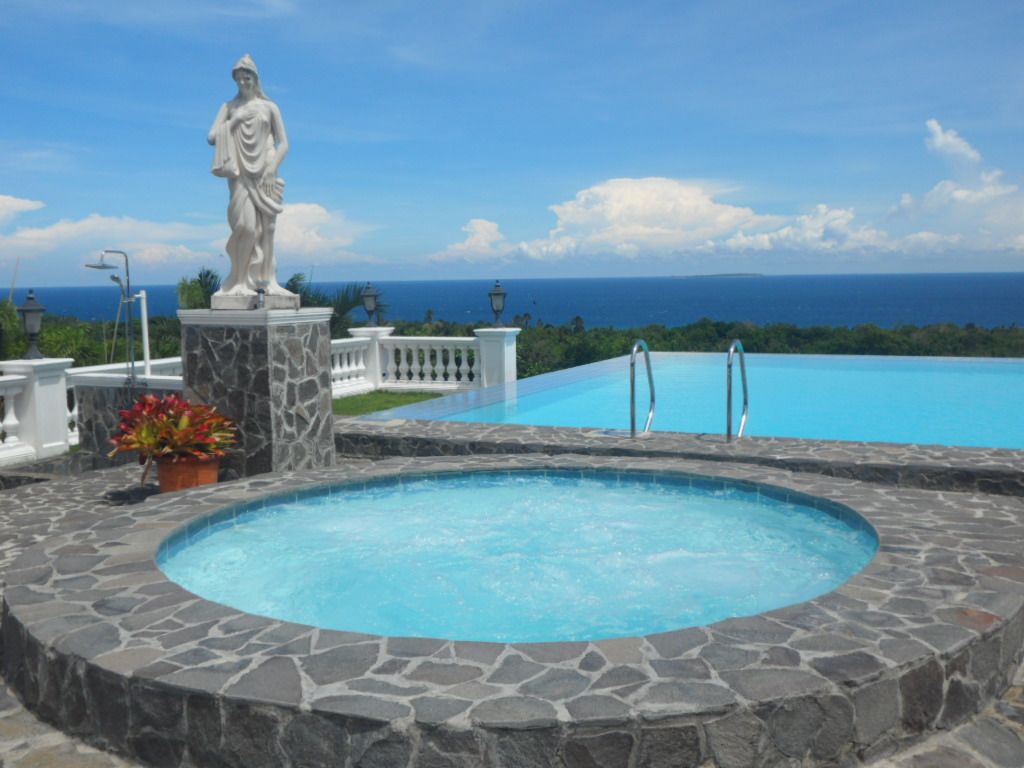 With jacuzzi hot tub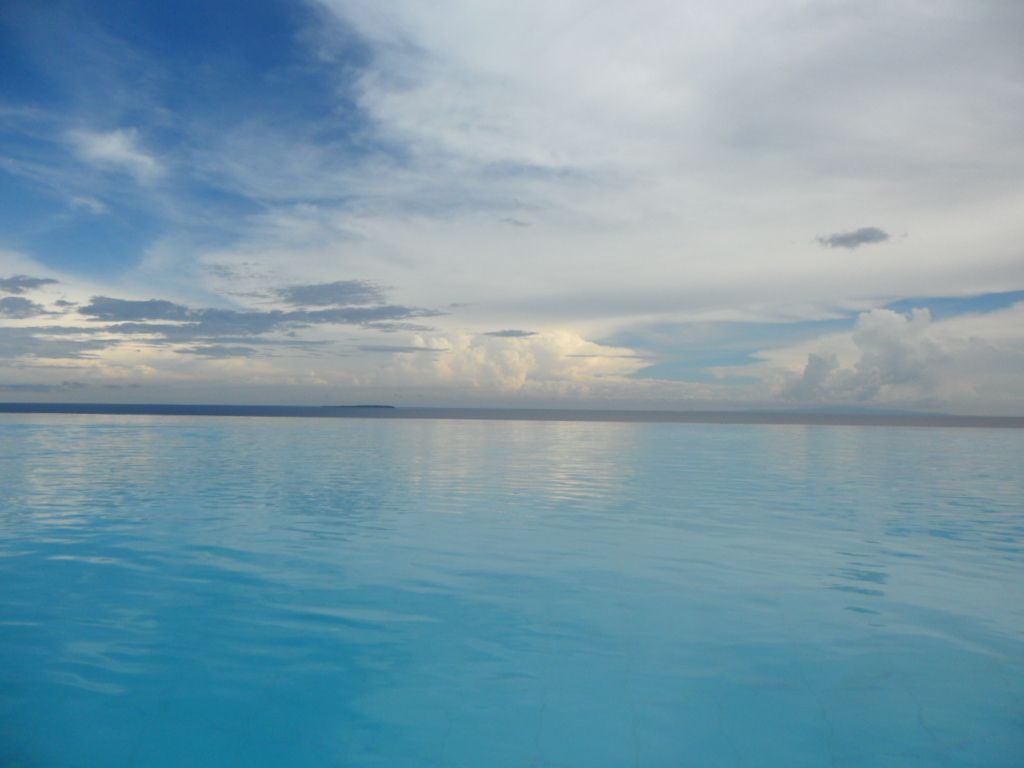 An iconic shot of where the infinity pool meets the ocean and the sky – a sea of blue "ah…"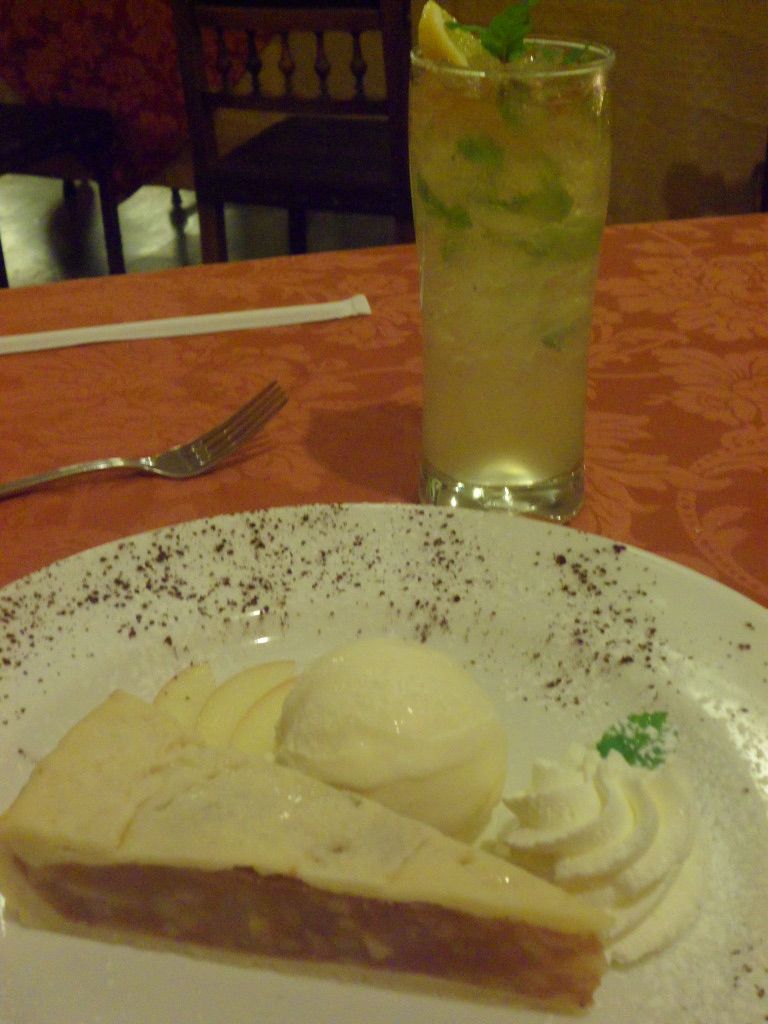 Mojito and Apple Pie at Heidelberg Restaurant of Peacock Garden Bohol

Massage table of Aurelia Spa Peacock Garden Bohol

4. Amorita Resort Bohol
What we love about Amorita Resort Bohol is its close proximity to the Alona Beach. From there, we were also able to book our private day trip for dolphin watching and island hopping. The hotel had a summer vacation resort cum Hawaiian feel to it. Simply relaxing…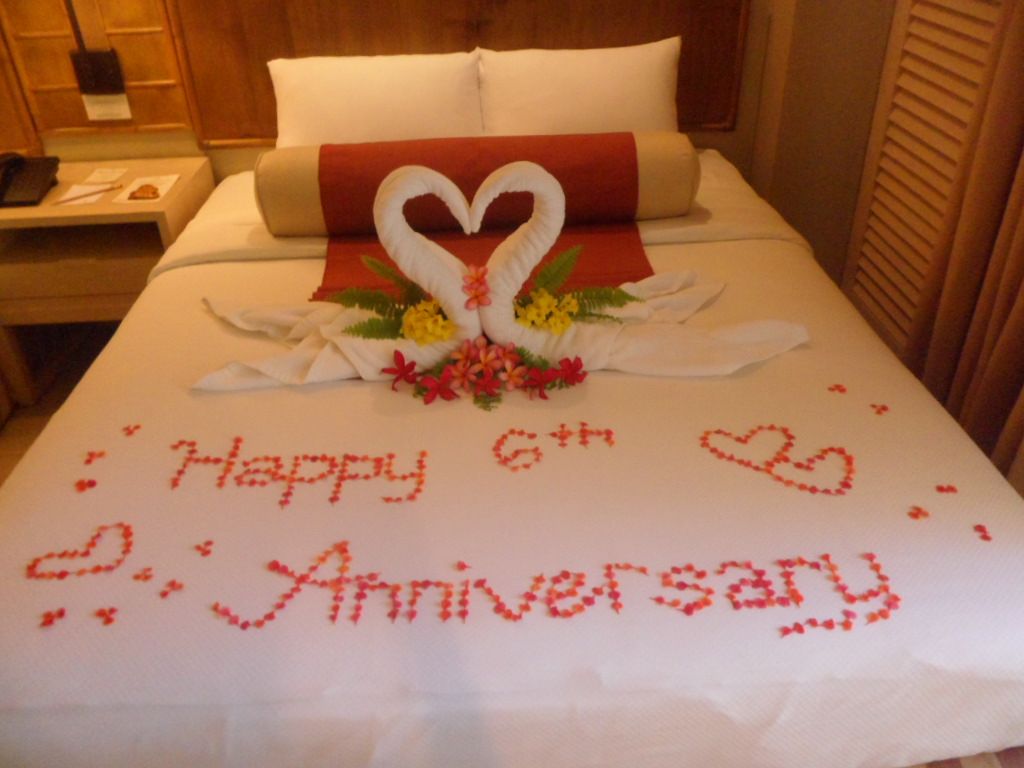 Anniversary celebration at Amorita Resort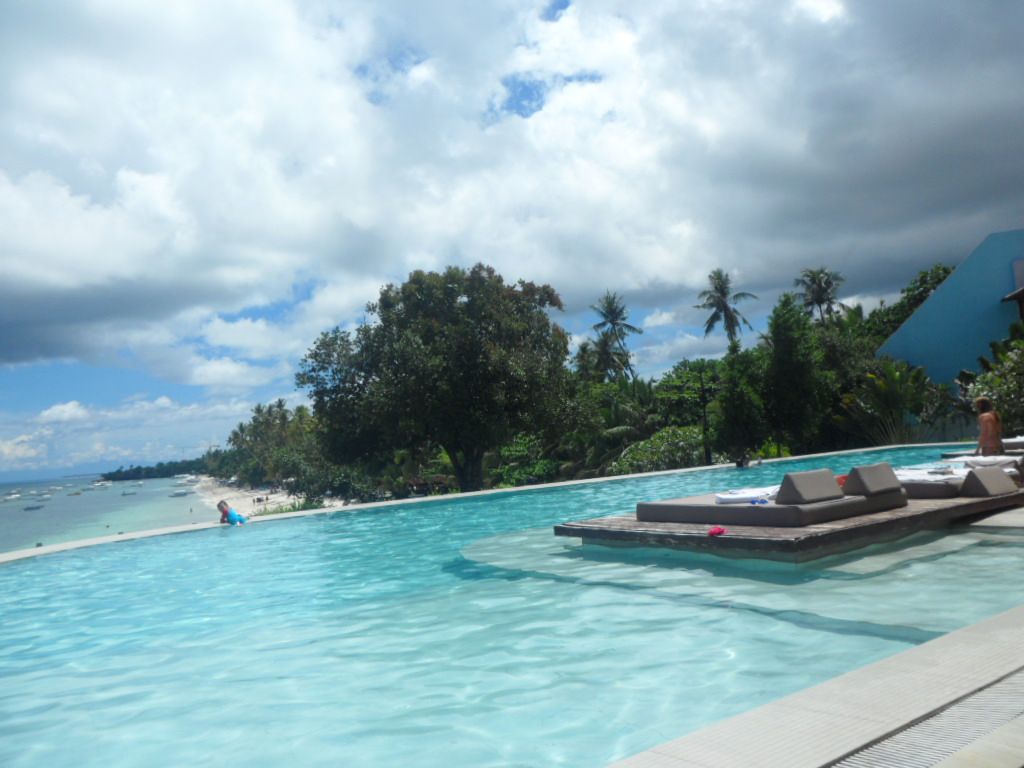 Pool of Amorita Resort Bohol with day beds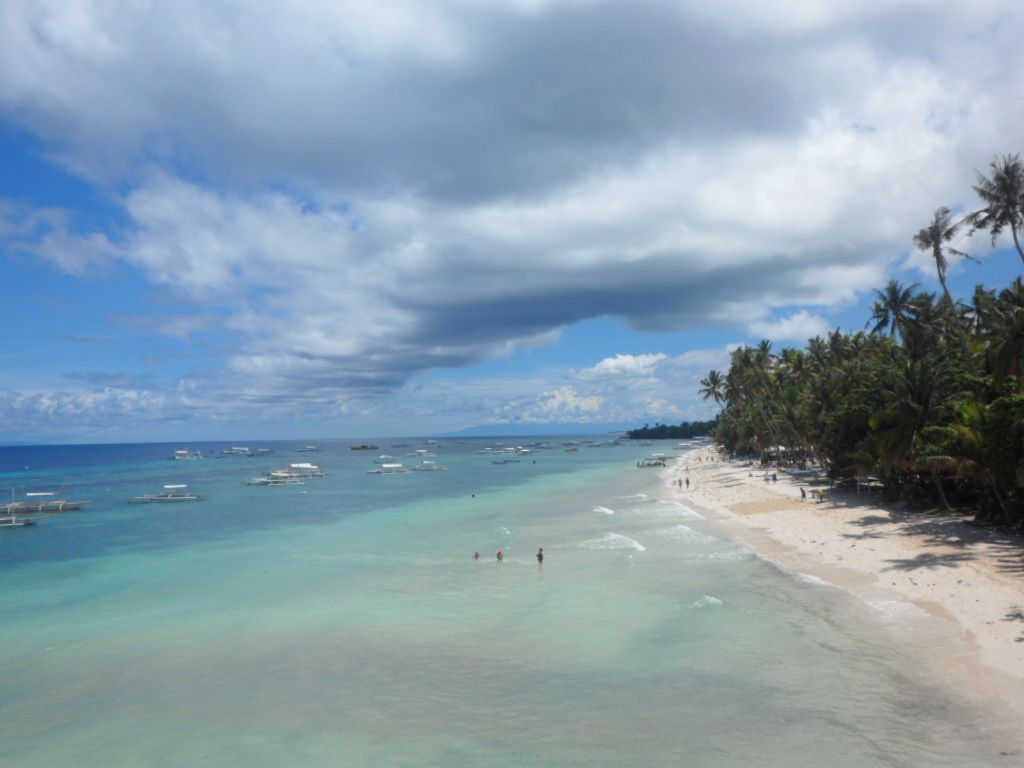 Alona Beach next to Amorita Resort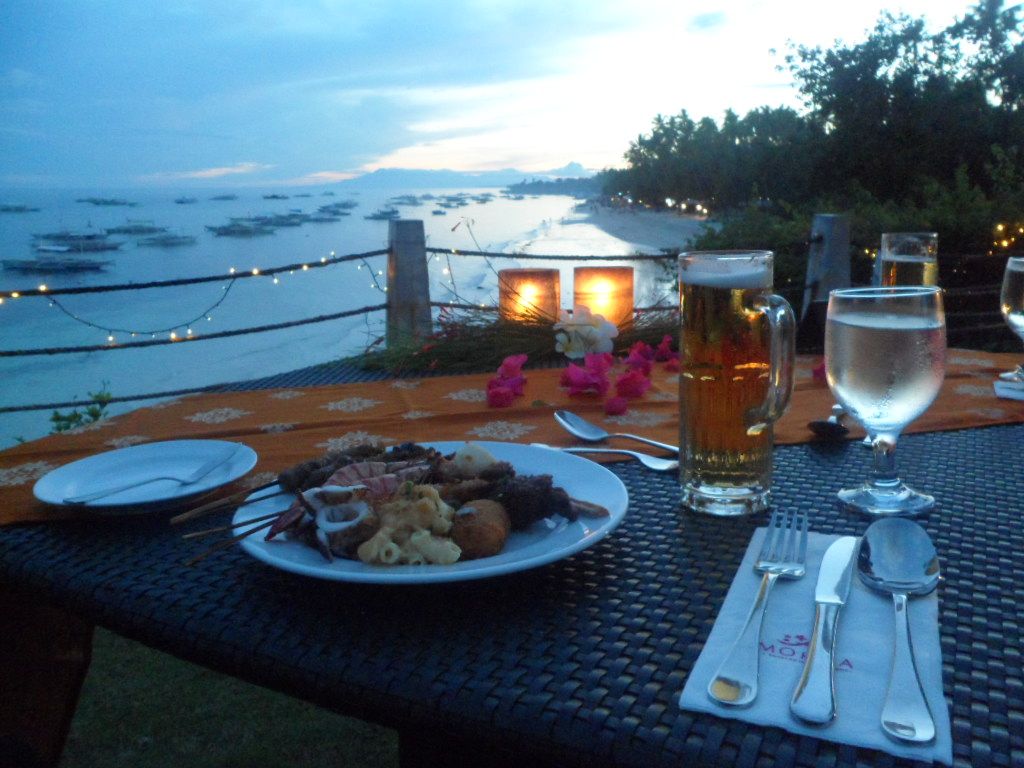 Marvellous view at sunset with sumptuous seafood BBQ buffet
If you enjoyed our content, "Like" us on Facebook Today!

For your convenience, we have arranged for the best hotel deals in Bohol right here!
Before you head to Bohol next time, remember to check back with this post on the things to do and attractions in Bohol!
Related Posts
Cebu
8 Things to do and Attractions in Cebu Philippines!
How to get from Singapore to Cebu?
Oceanjet ferry from Cebu to Bohol: Fast and comfortable
CnT Lechon: The Best Lechon in Cebu?
Golden Cowrie Restaurant Cebu: For Authentic Filipino Food!
Eat, shop, eat, shop, till we drop in Cebu!
Filipino Breakfast at Alberto's Pizza Cebu!
Ayala Mall Cebu : Do What The Locals Do!
City Suites Ramos Tower: Good location with Great view!
Castle Peak Hotel, Cebu, Philippines: Good location, Low price!
Breakfast at Bo's Coffee: One of Philippines' top specialty homegrown coffee shop
Bohol
4 Top Attractions and Things to do in Bohol Philippines!
Peacock Garden Bohol : Awesome Premier Infinity Pool and Seaview Room!
Bohol Countryside Tour: Chocolate Hills, Tarsiers and More!
Amorita Resort Bohol: My little love…
Dolphin and Island Hopping Tour (Pamilacan, Balicasag, Virgin sandbar): A day of chasing dolphins and turtles
Related posts: