Alive Museum Singapore located at Suntec City Tower 3 is the latest attraction to hit the shores of Singapore! Alive Museum is actually a 3D illusionary museum that makes use of trick art, digital art, object art, experimental art and dark room to bring about a fun and entertaining visual sensory tour!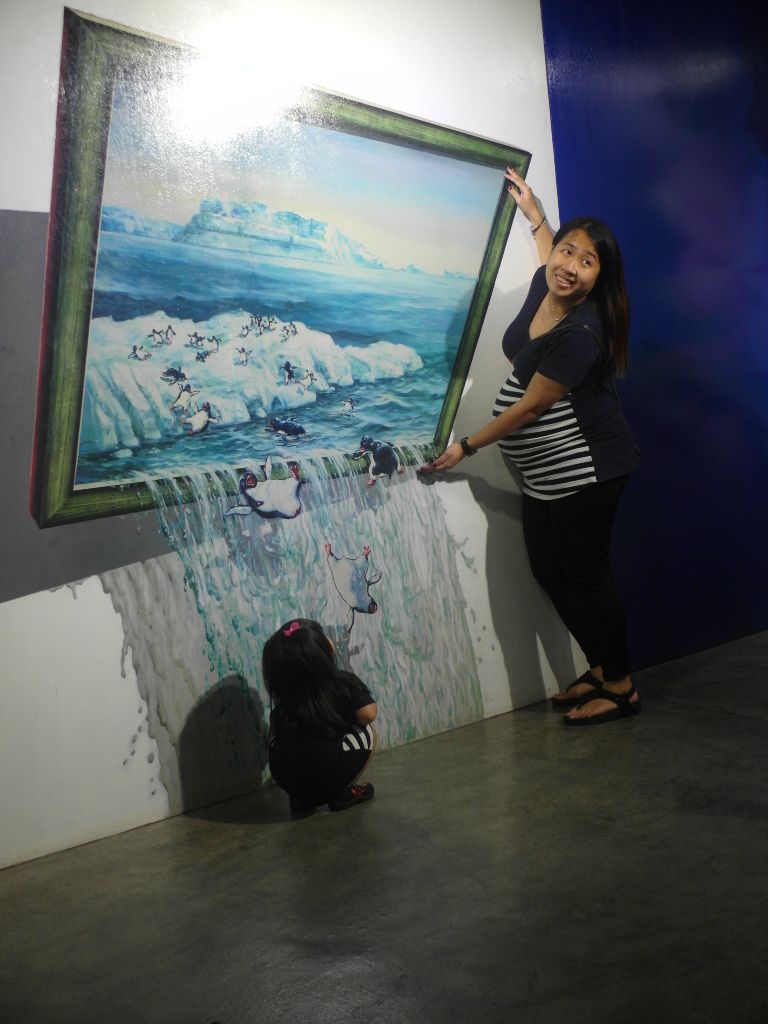 Alive Museum Singapore (AMS) – A visual sensory tour!
Alive Museum Singapore Location & Opening Hours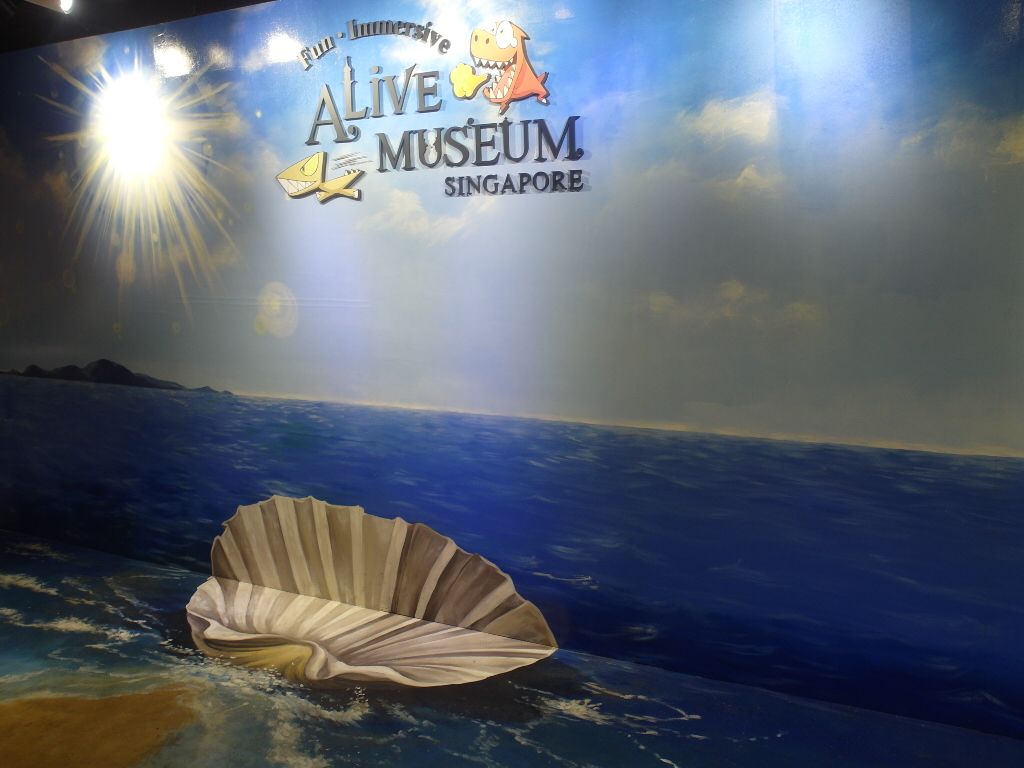 Alive Museum Singapore Suntec City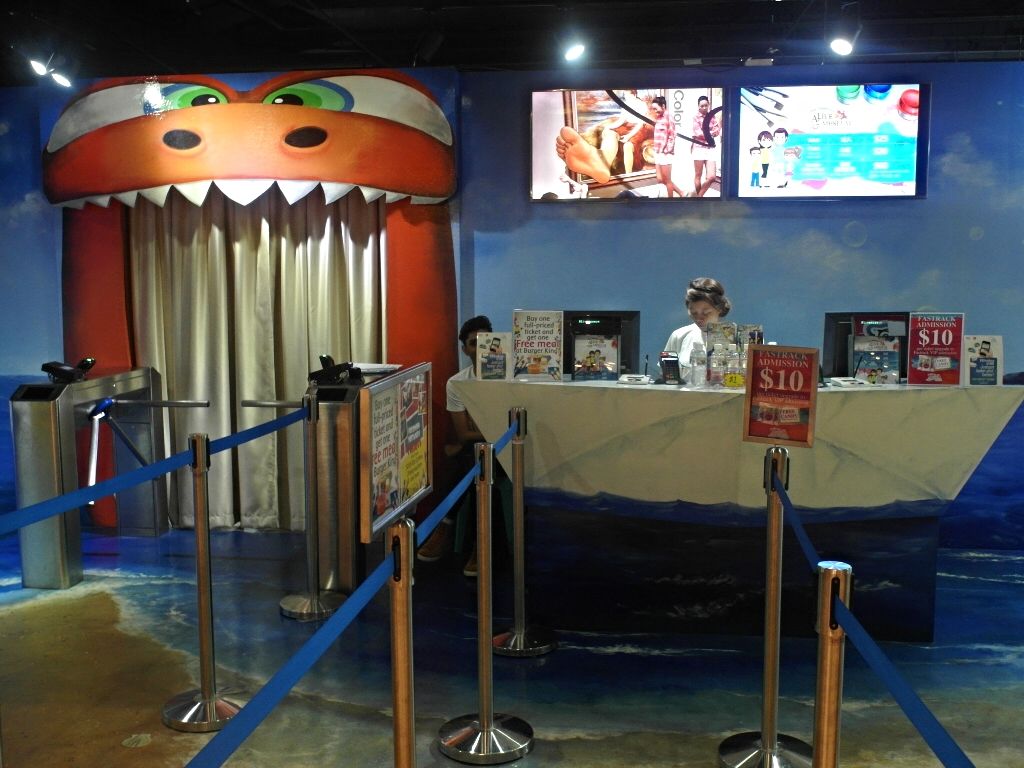 Entrance to Alive Museum Singapore AMS
If you're thinking of visiting Alive Museum Singapore, here are some quick facts for you…
Location of Alive Museum Singapore : Suntec City Mall #03-372 (between towers 3 & 4). If you're still wondering, where it is exactly, you may want to know that it is actually at the location of the former Eng Wah cinema!
Ticket Prices of Alive Museum Singapore : $25 (Adults), $20 (Children 3-12 yrs)
Operating Hours of Alive Museum Singapore : 10am to 10pm daily (Last admission at 9pm)
3D Illusionary Fun @ Alive Museum Singapore
Here are some of the fun and interesting shots we took at Alive Museum!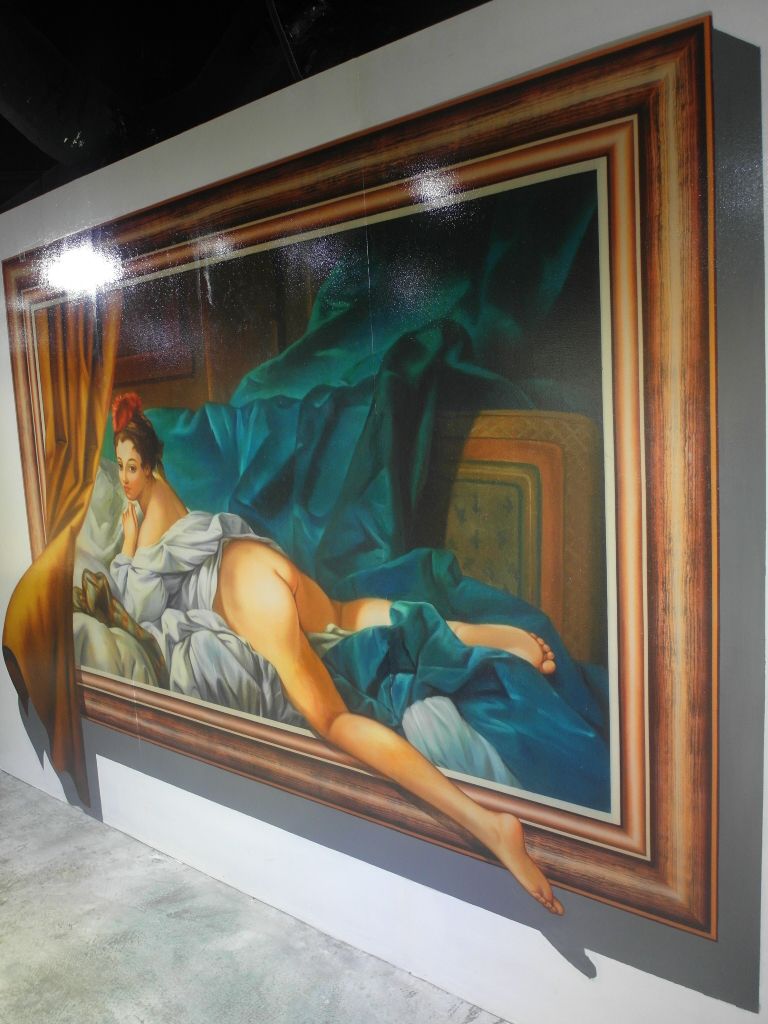 Long Legs?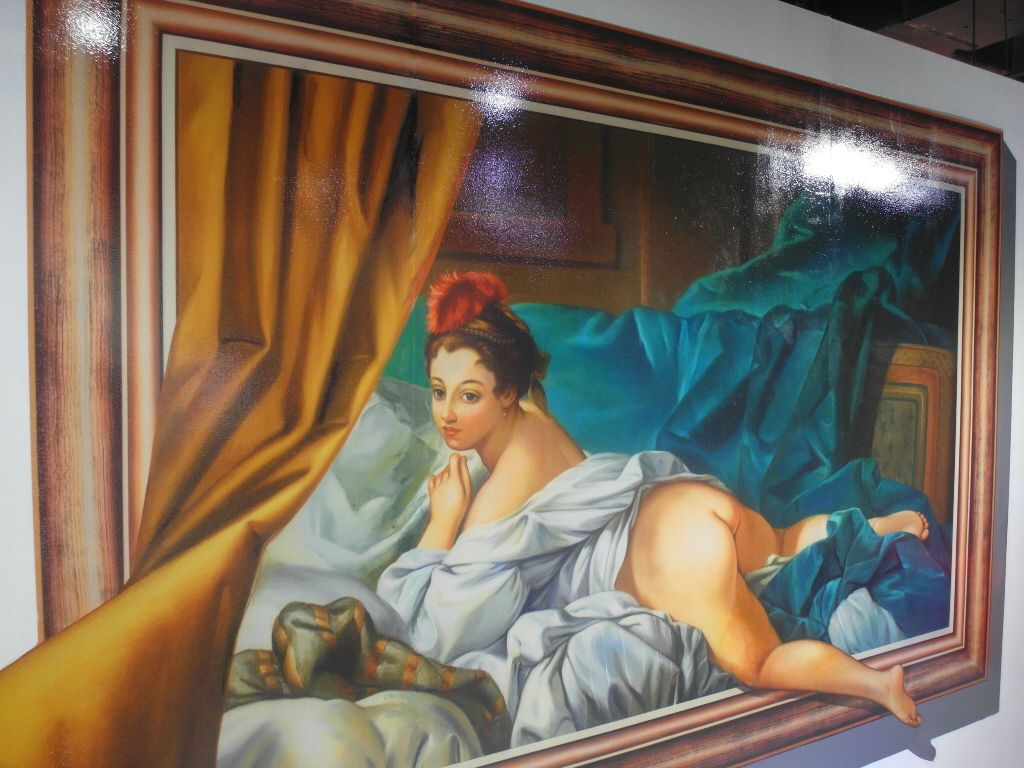 Or Short Legs?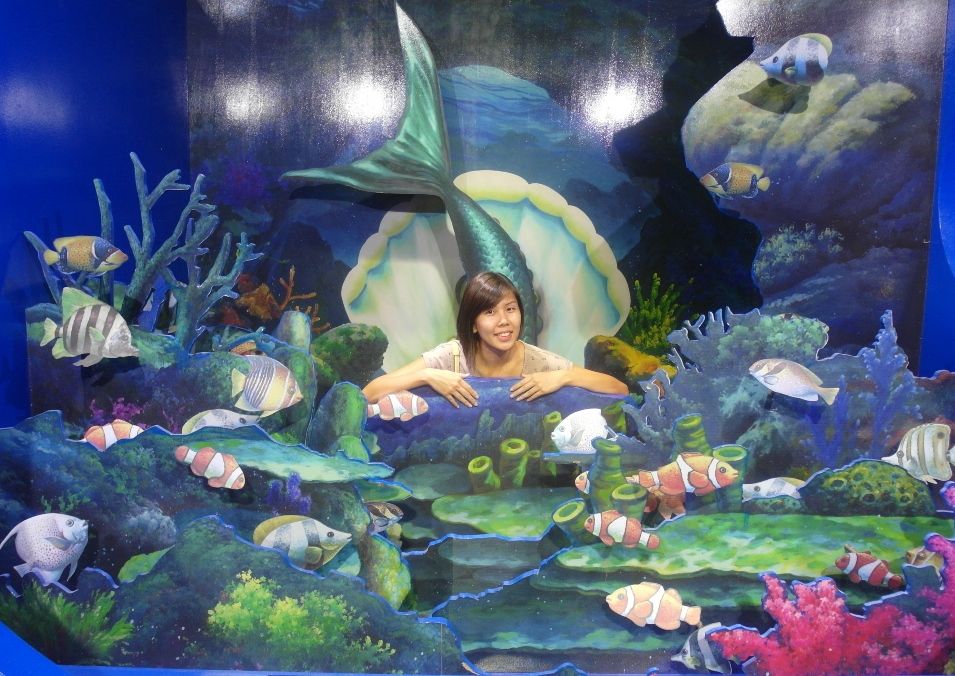 A pretty mermaid!

Merlion's shower
There more than 80 exhibits at the Alive Museum and each of these exhibits invites you to pose and take a shot. There are also indicators throughout the museum to tell you the position to pose as well as the position to take the shot from…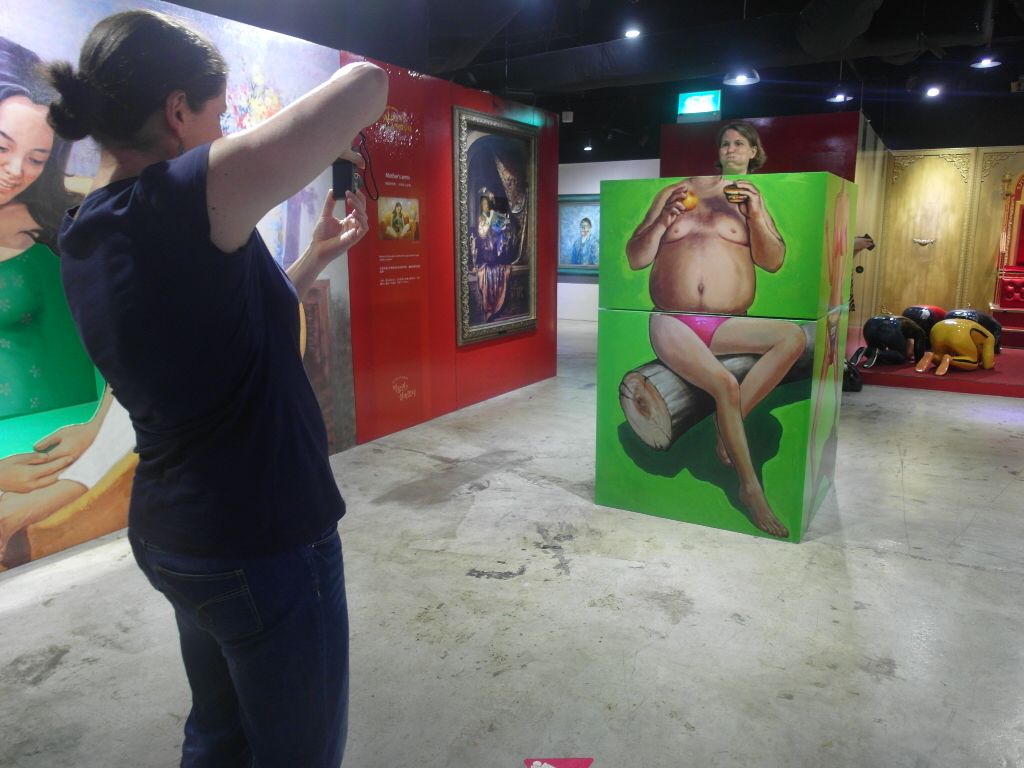 Posing and Shooting at Alive Museum Singapore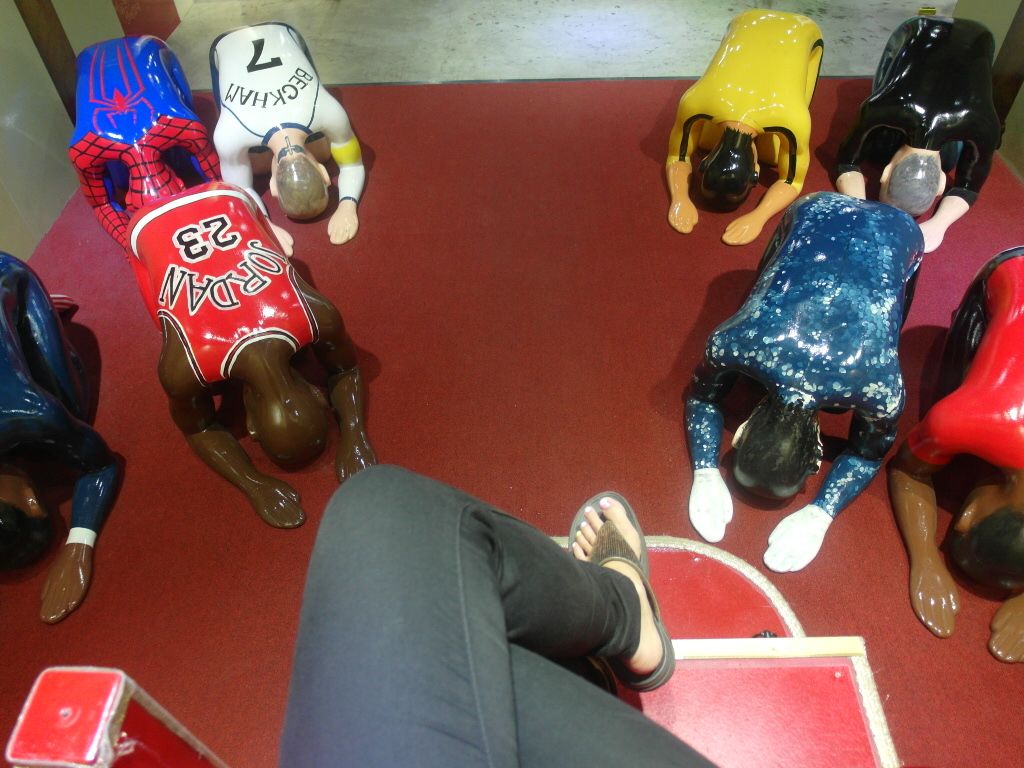 Probably the only place in the world where even superheroes (Captain America/Spiderman), celebrities (Bruce Lee/Michael Jackson) and Sports Celebrities (Michael Jordan/David Beckham) bows down to you!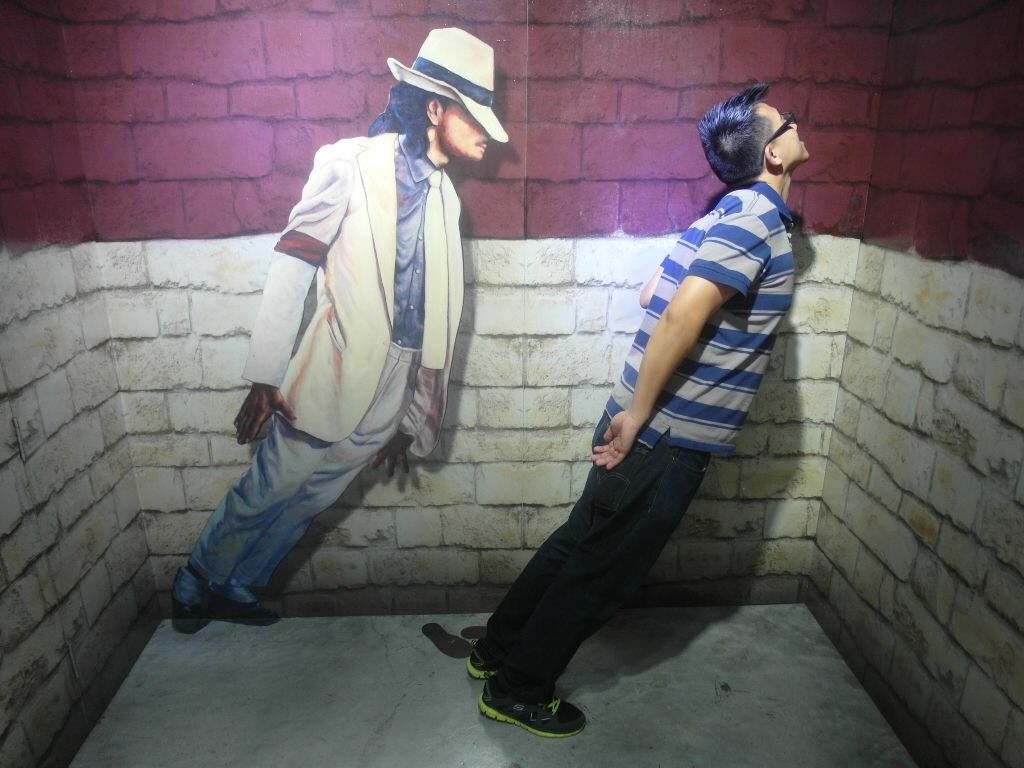 Learn to dance like the King of Pop!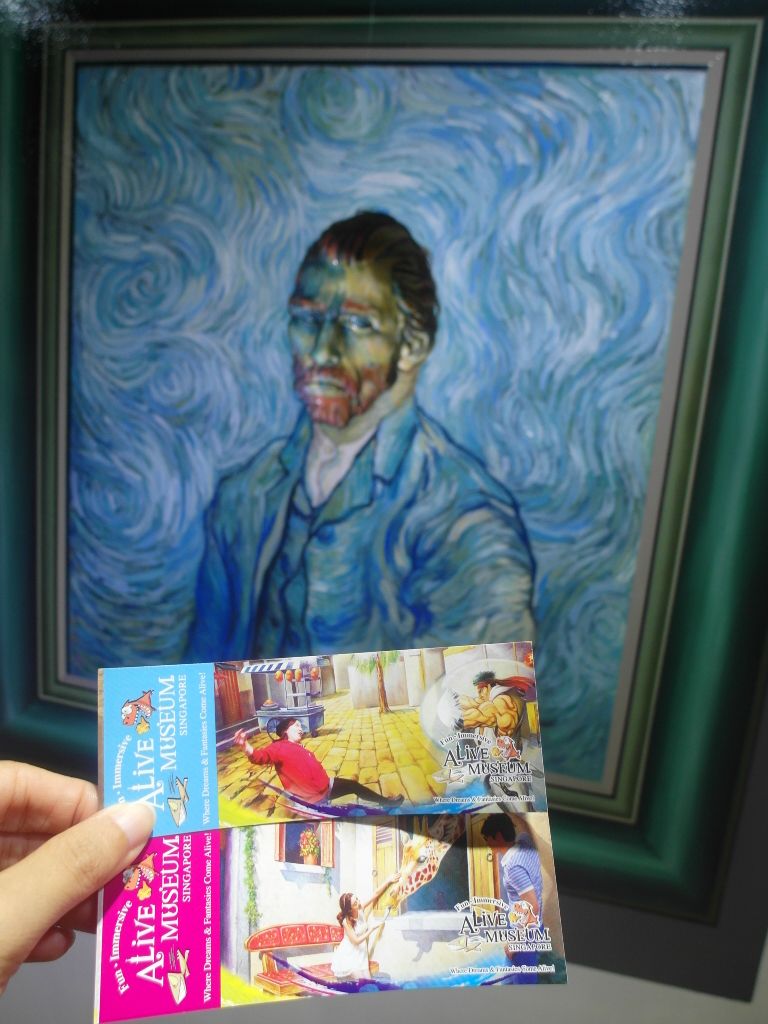 Having eerie Van Gogh staring at you at every position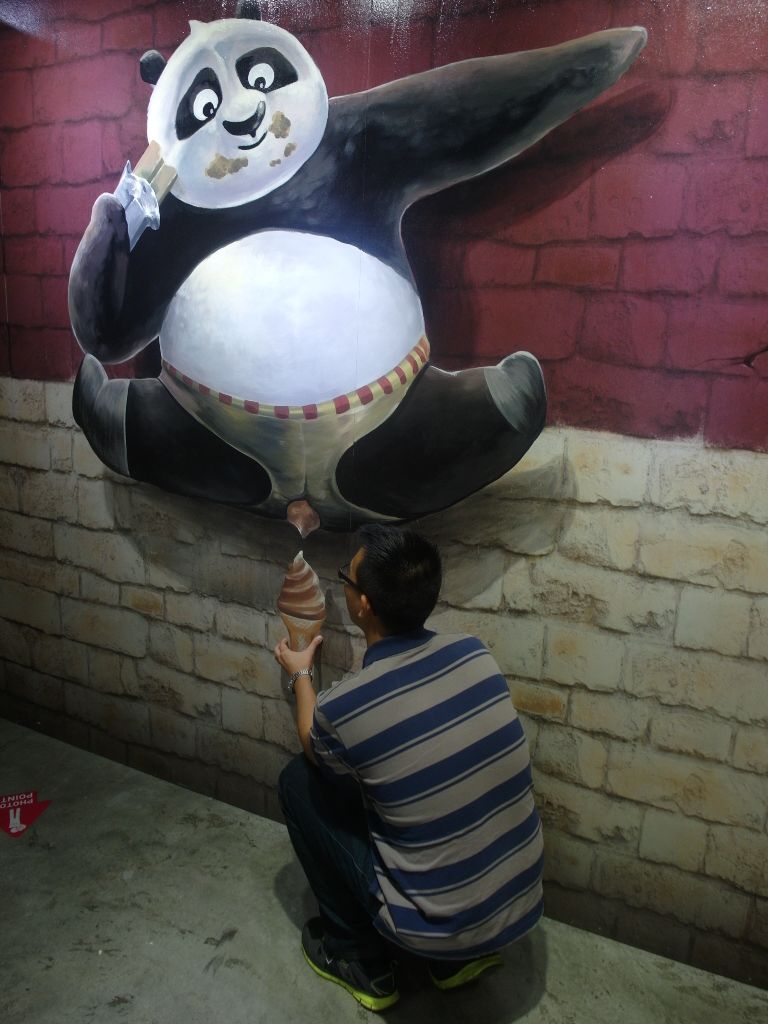 Yummy "ice cream" anyone?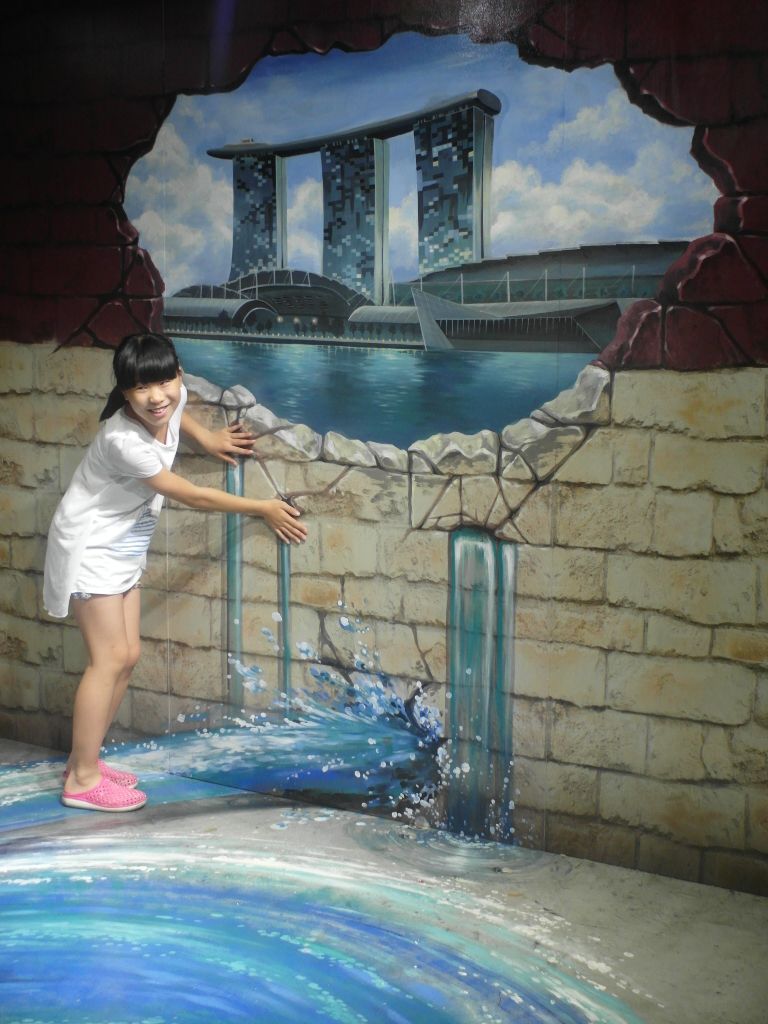 Stopping a leak at the Marina Barrage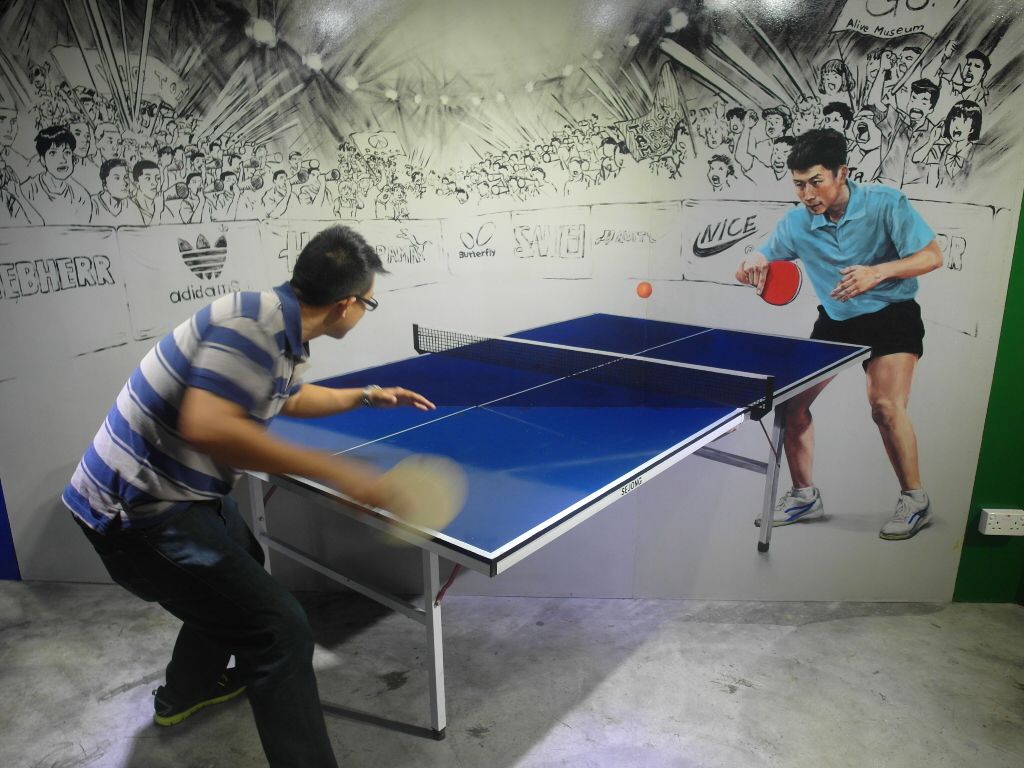 Winning a world table tennis championship!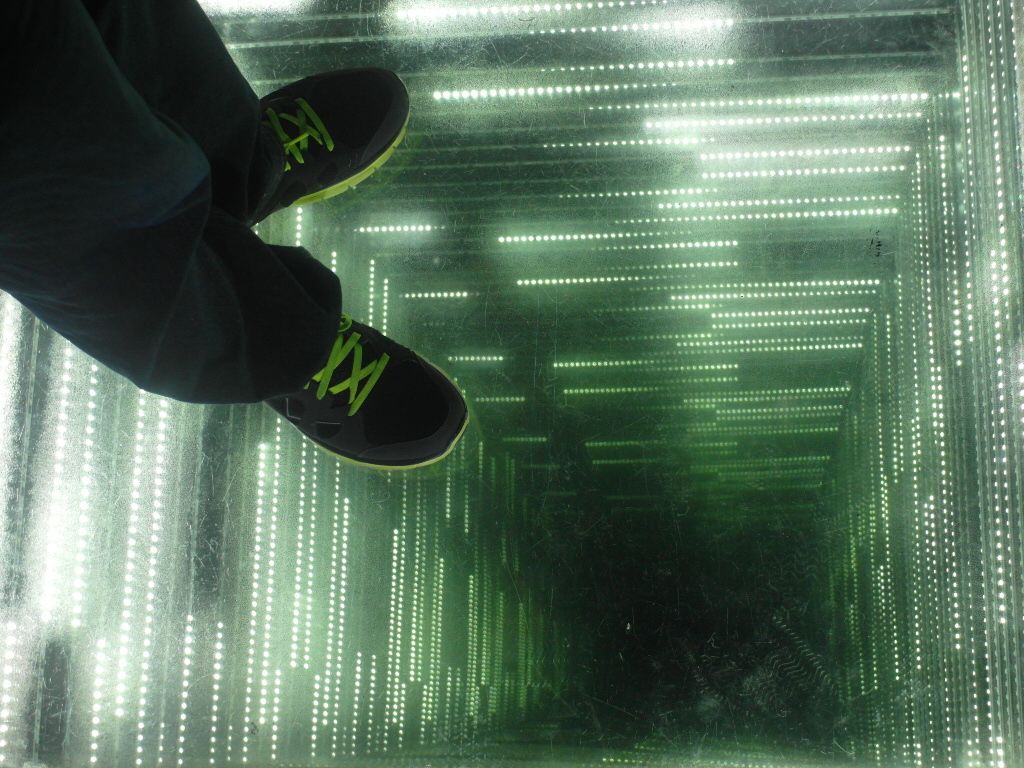 Falling into the Abyss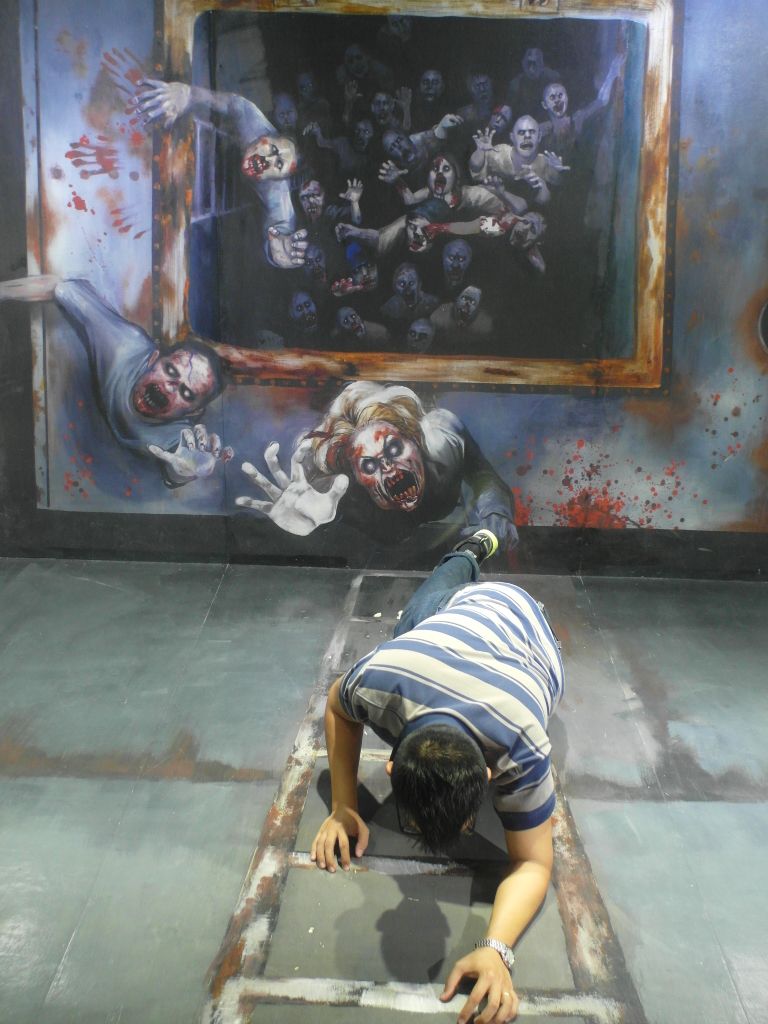 Or climbing out of it!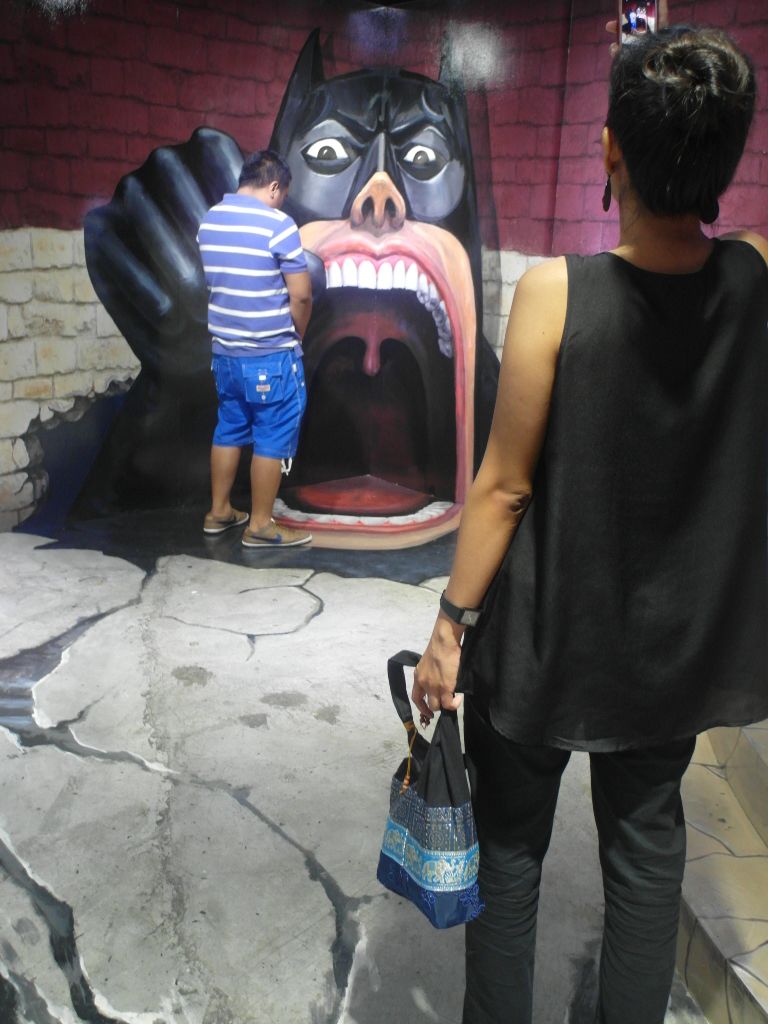 Peeing into Batman's mouth? Eww…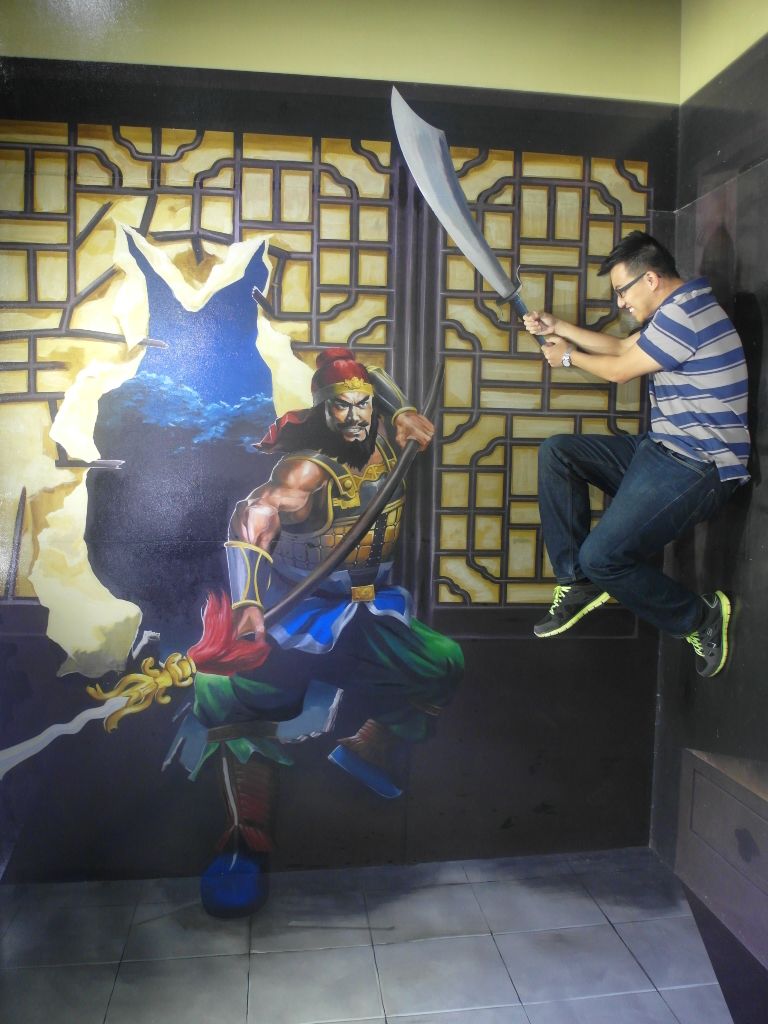 Sword wielding and high jumping!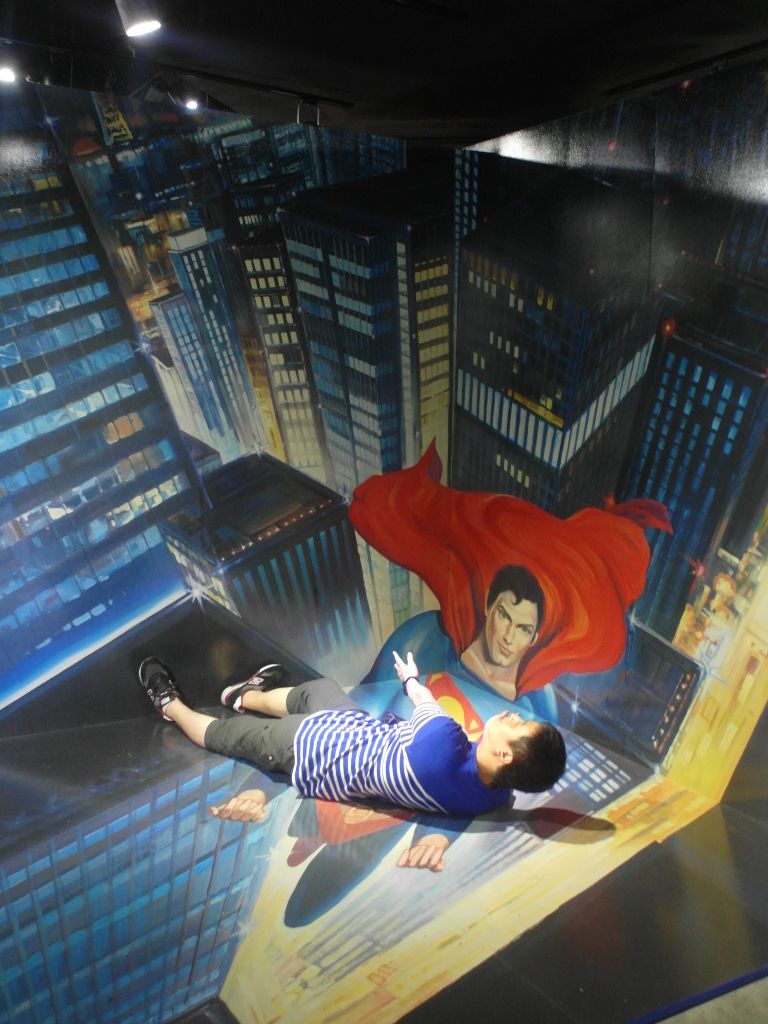 Saved by Superman?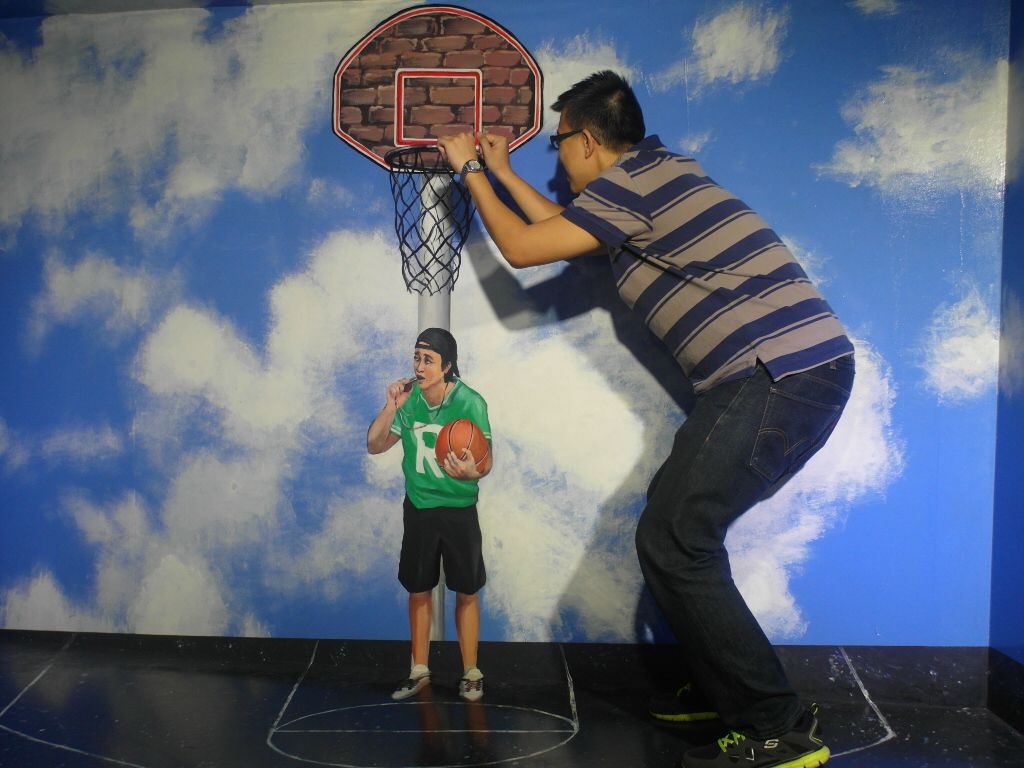 Slam Dunk!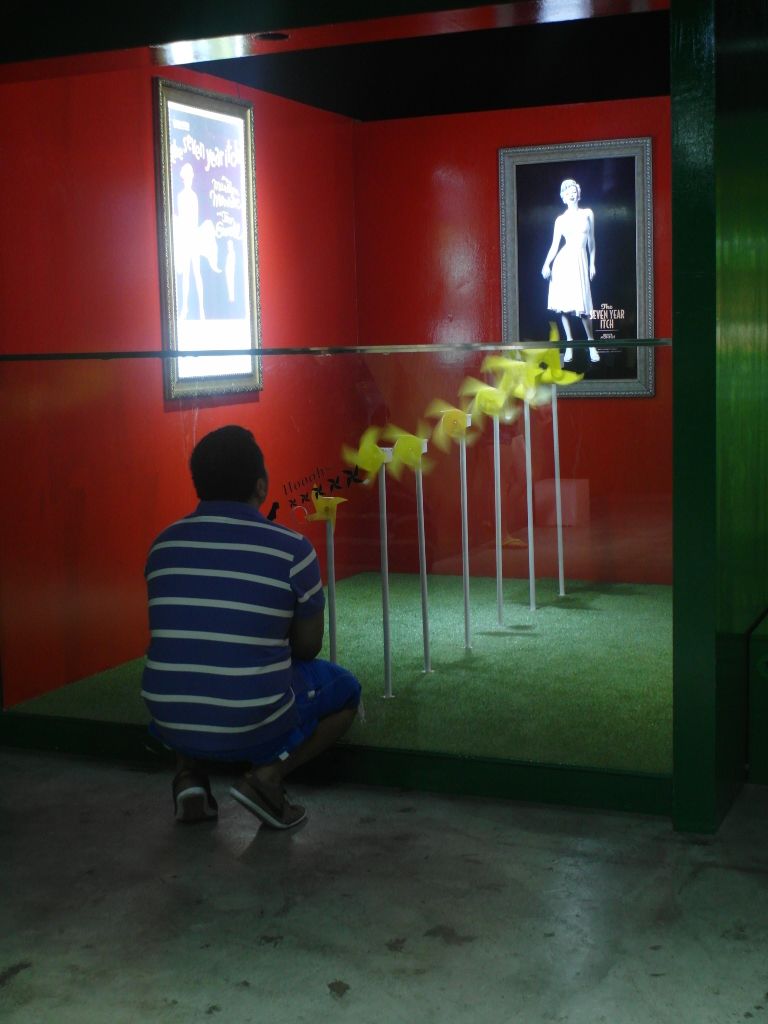 Before…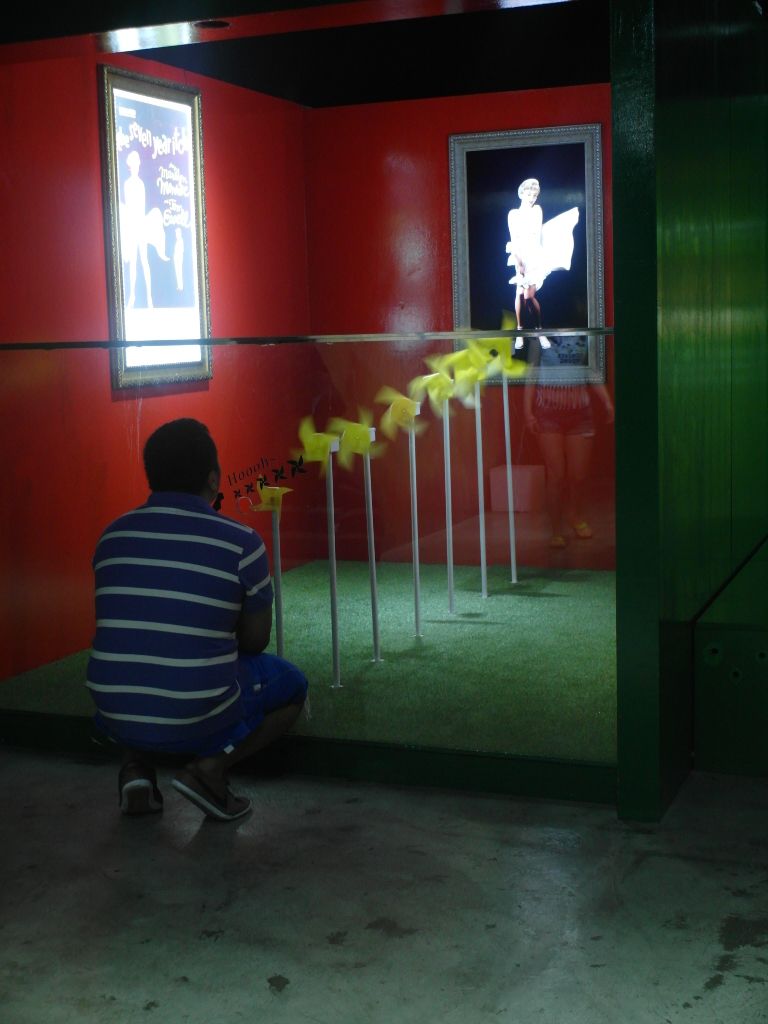 After!
Our views on Alive Museum Singapore
Avoid the crowds. As we visited Alive Museum on a Monday, there was a small number of people within the museum. Still, we had to wait (about 3 minutes) for a couple of more interesting exhibits. We extrapolate that during weekends, the situation would be quite bad. Hence, we recommend visiting on weekday nights or weekend mornings to avoid the crowds and have more time to get the great shots without people obstructing your shots or "breathing down your neck" during your shots.
Ladies and kids. During this visit, we realised that kids/teenagers as well as ladies, somehow enjoy the exhibits more. There were 2 groups of ladies who were laughing out loud and really enjoying themselves as they moved from one exhibit to another.
High Quality. The exhibits were actually of a high quality. High quality in the sense that the materials used to construct the exhibits were thick and hardy. Paint used were also able to withstand prolonged interaction with visitors. The other aspect of high quality also refers to the directions, pictures and signs that allows you to appreciate each exhibit much better and to let you know how you should pose and take the pictures.

Video Tour of Alive Museum Singapore! A scary exhibit at the end of the video : Listen out for the scream!
If you enjoyed our content, "Like" us on Facebook Today!

Remember to leave your comments for 2bearbear Singapore Travel Blog in our comments section below!
Well, the million dollar question : "Would we visit Alive Museum Singapore again?"
It depends. We think it'll be fun if you go in groups of 3 or 4. Some of the shots are nicer if there are 2 or more people posing. Plus, while one poses, the rest can help to take photos and laugh at the amusing shots that have your friends in it! Not recommended for party of 2 or less.
Have you visited Alive Museum Singapore lately? Tell us more in the comments section below!
*Special thanks to the great folks at Alive Museum for making our visit possible!
** For a limited time, Alive Museum tickets are at 40% off!
Related posts: