AMOY Hotel Singapore is a newly refurbished boutique hotel launched by Far East Hospitality, right in the heart of the CBD area. We were invited by AMOY Hotel for a stay and this post will tell you why you should stay here during your next visit to Singapore!
Checking In at AMOY Hotel Singapore
Checking in was a breeze and we were warmly welcomed by the friendly staff of AMOY Hotel. While I was checking in, Kate took some shots of the lobby of AMOY hotel…

Lobby of AMOY Hotel with breakfast area at the rear end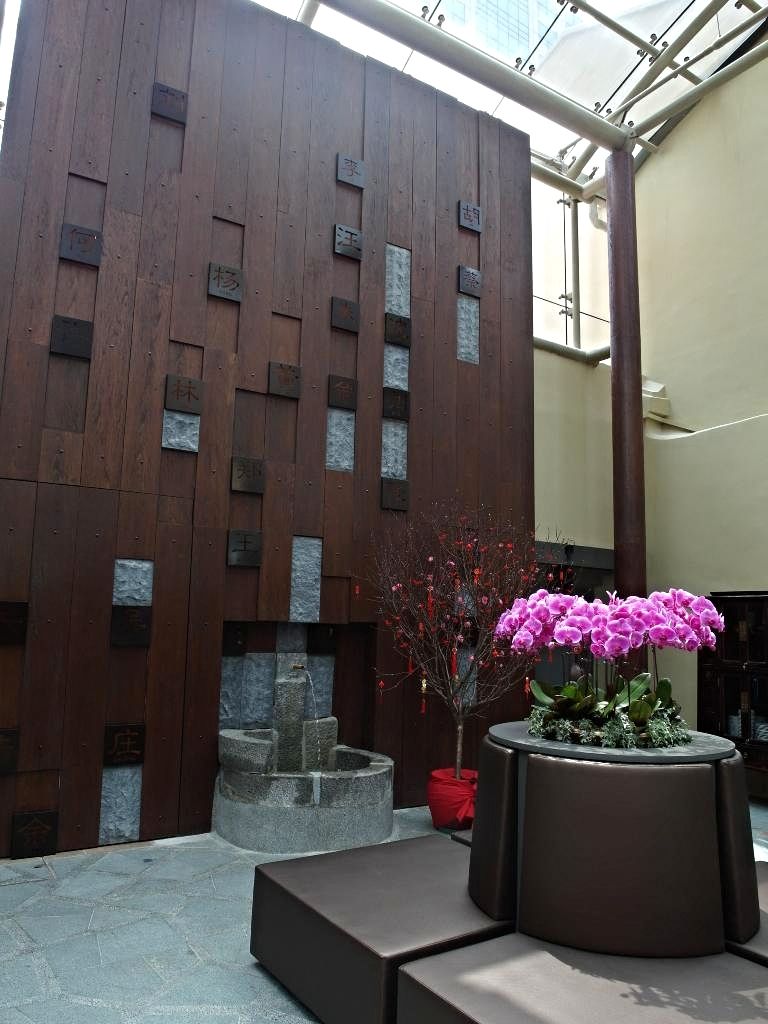 20 common Chinese surnames at the reception area of AMOY Hotel
As we were checking in, we also received our welcome drinks which eased us into the vacation mood. But there was one other thing we noticed while we were checking in…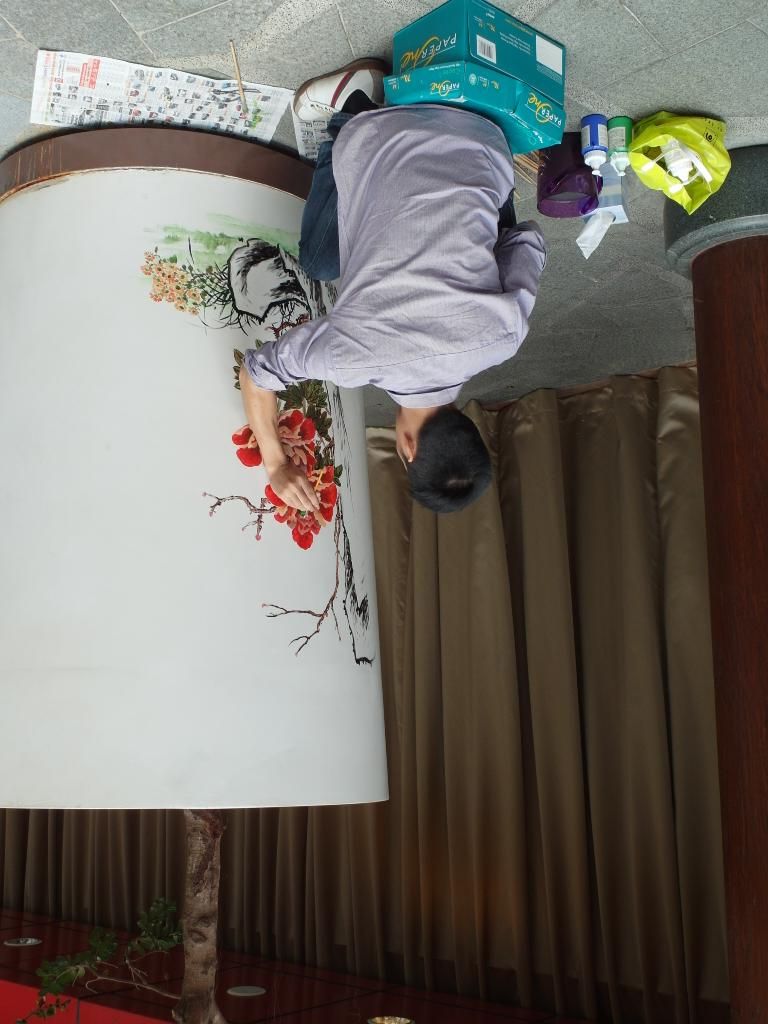 Chinese paintings done manually in the hotel's lobby!
We saw someone actually painting the artwork on the furnishings of the hotel lobby! To add to the "wow factor", we were told that this person, painting the artwork, is actually from the housekeeping department! We were told that the hotel has ideas that stems from artistic creativity, but seems like the idea has also permeated to staff of the hotel as well. Kudos to the management for allowing its staff to engage in these small improvements of the hotel!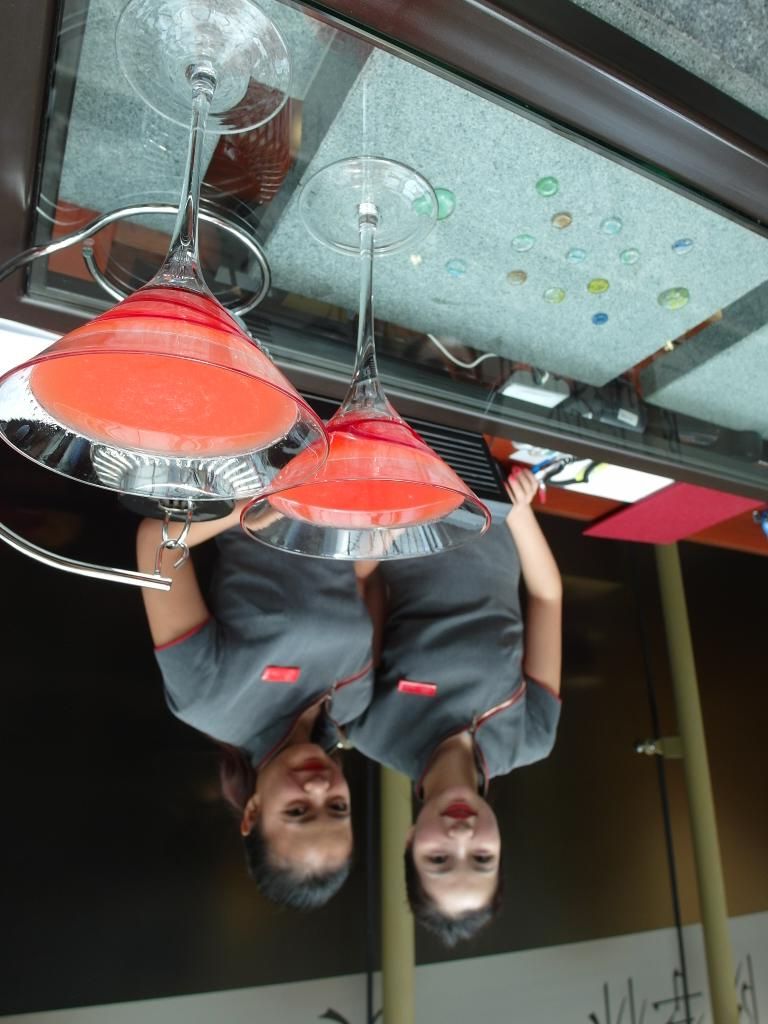 Welcome drinks and the staff of AMOY Hotel – Apple and Lina
Special mention must be made of Lina. Throughout our stay, she offered impeccable and personalised service that made our staycation that much more special. After our check-in, she showed us all the way to our Deluxe Double Room. Talk about personalised service! Along the way, we were also told that the 20 most common surname are sprinkled across the hallways of the hotel.

20 most common Chinese surname sprinkled across the hallways of AMOY Hotel
After showing us to our room, Lina also walked through some of the features of the room, which we will show you in the next section. Thanks Lina!
AMOY Hotel Singapore Deluxe Double Room
Our first impression of the room is its modern design which still intertwines with Chinese artistic flavours. The view of the open concept wardrobe shows what we mean…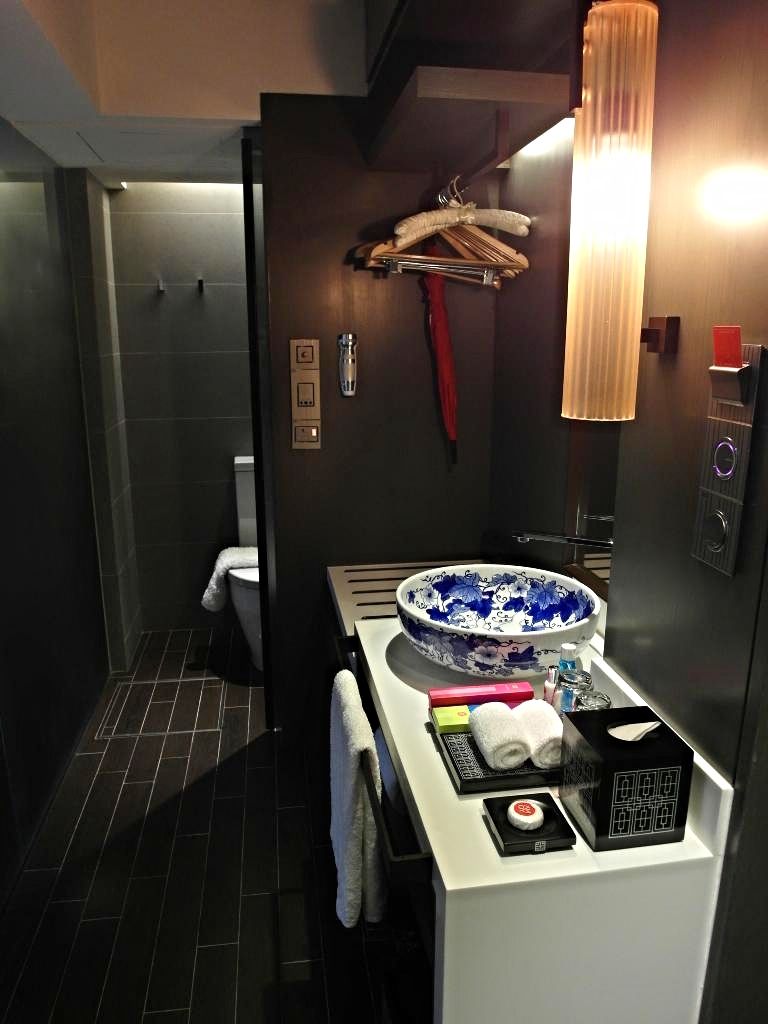 Open concept wardrobe of AMOY Hotel
There are a few things that we loved about the room. Firstly, the tea and coffee selection which offers yummy flavours like Oolong caramel tea and Kimono tea. Secondly, though the room is small (20 sqm), it has a rain shower facility!
Lastly, the modern yet warm design makes one feels welcome for a stay 🙂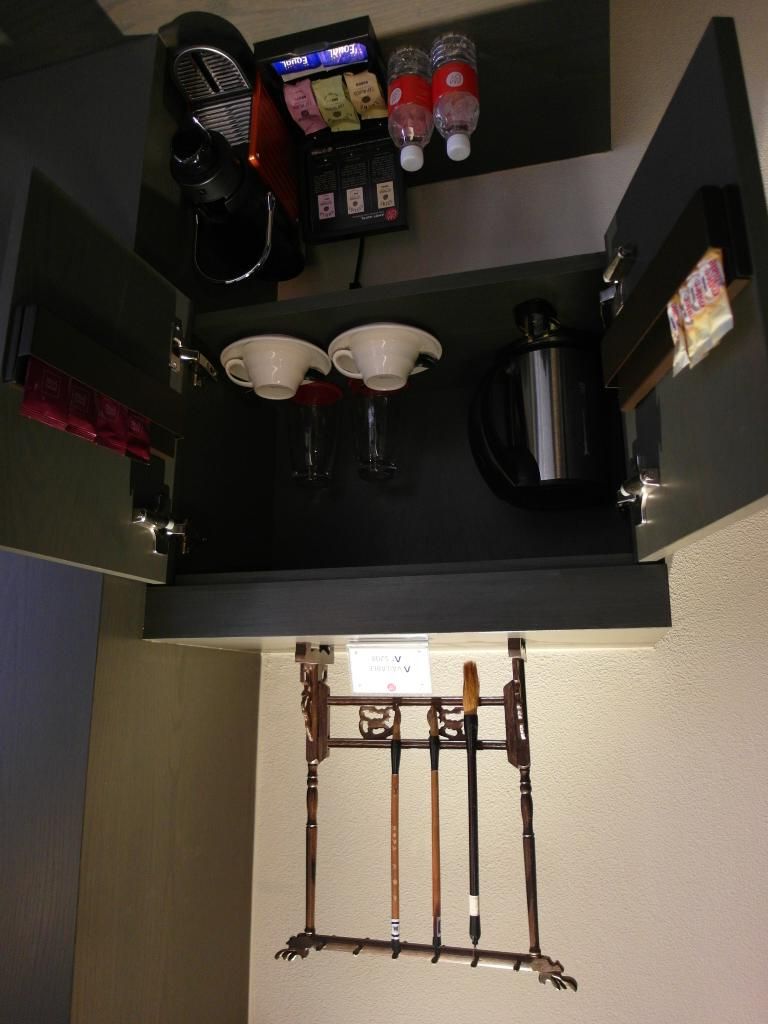 Selection of coffee and tea at AMOY Hotel Singapore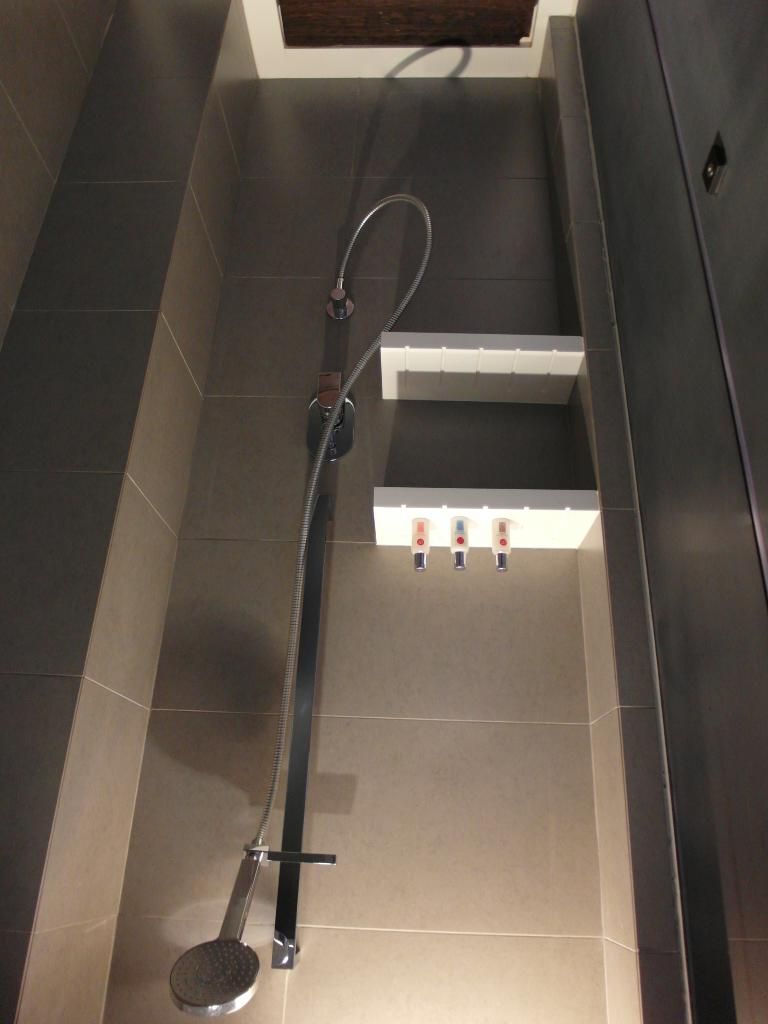 Bathroom with rain-shower facility above (not shown)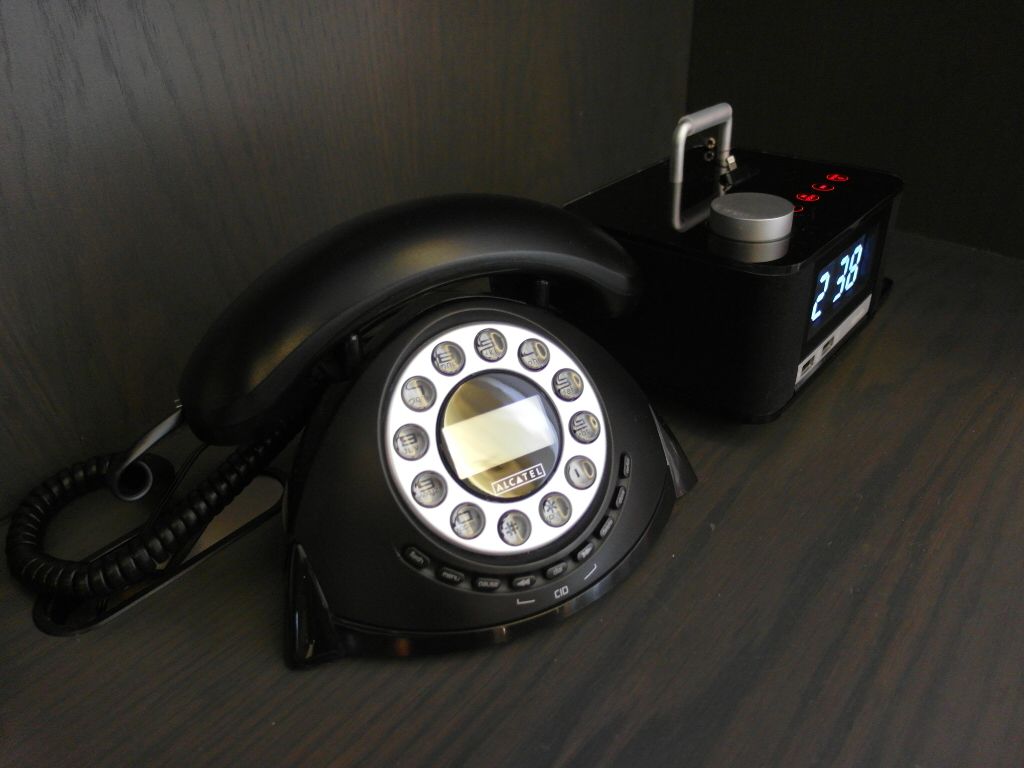 Modern yet artistic appliances in the room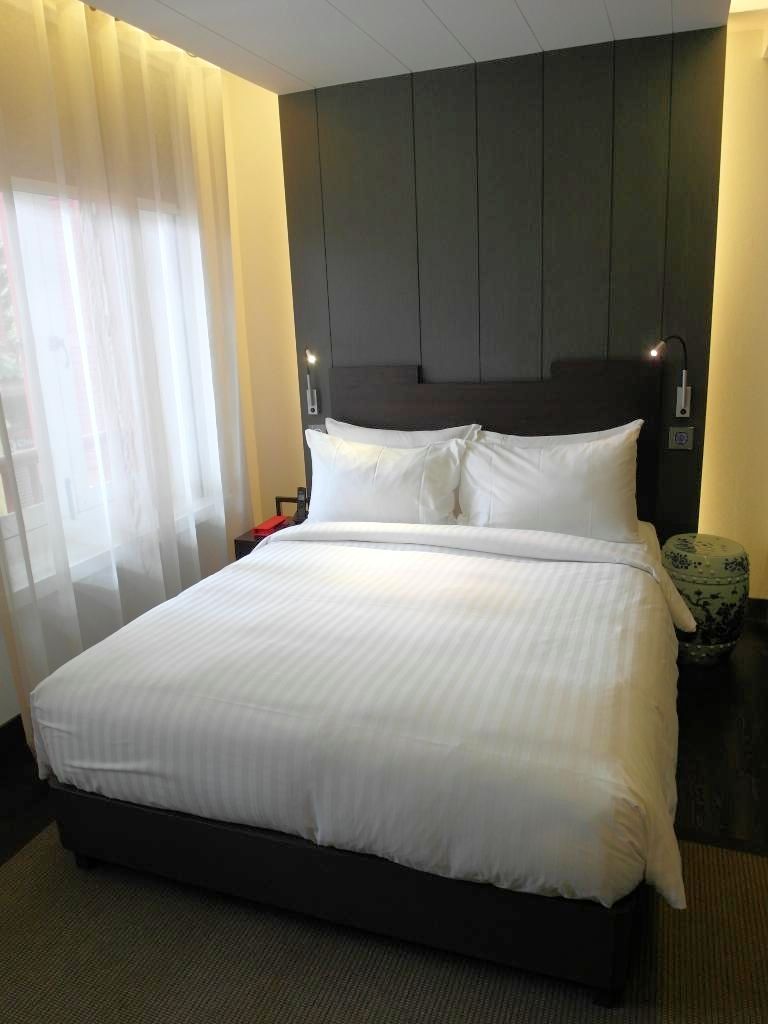 The bed – notice the chinese art-inspired stool used as a bedside table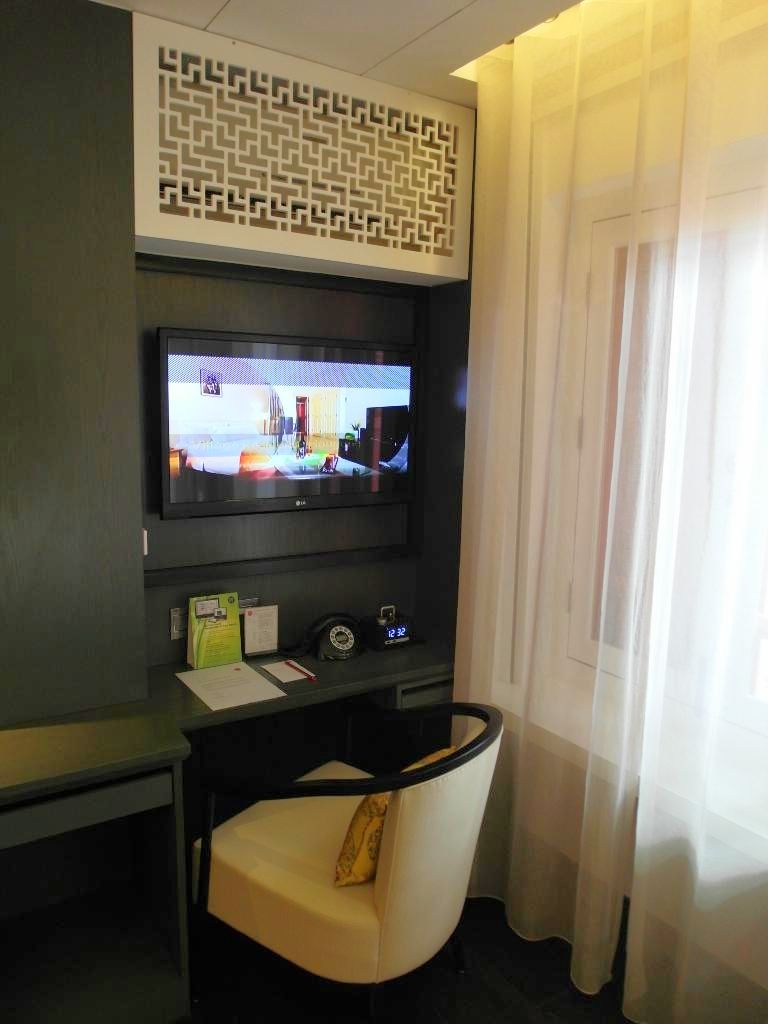 Cable TV – where we caught up on "How I Met Your Mother"

Windows overlooking Ju Chun Yuan Chinese Restaurant

Overview of the Deluxe room in AMOY Hotel Singapore
Breakfast at AMOY Hotel Singapore
Although many have said that the breakfast at AMOY Hotel is not that fantastic, we actually think that it was adequate. The spread though small, meets the requirements of a continental breakfast of cereals, bread, cheese/ham and coffee!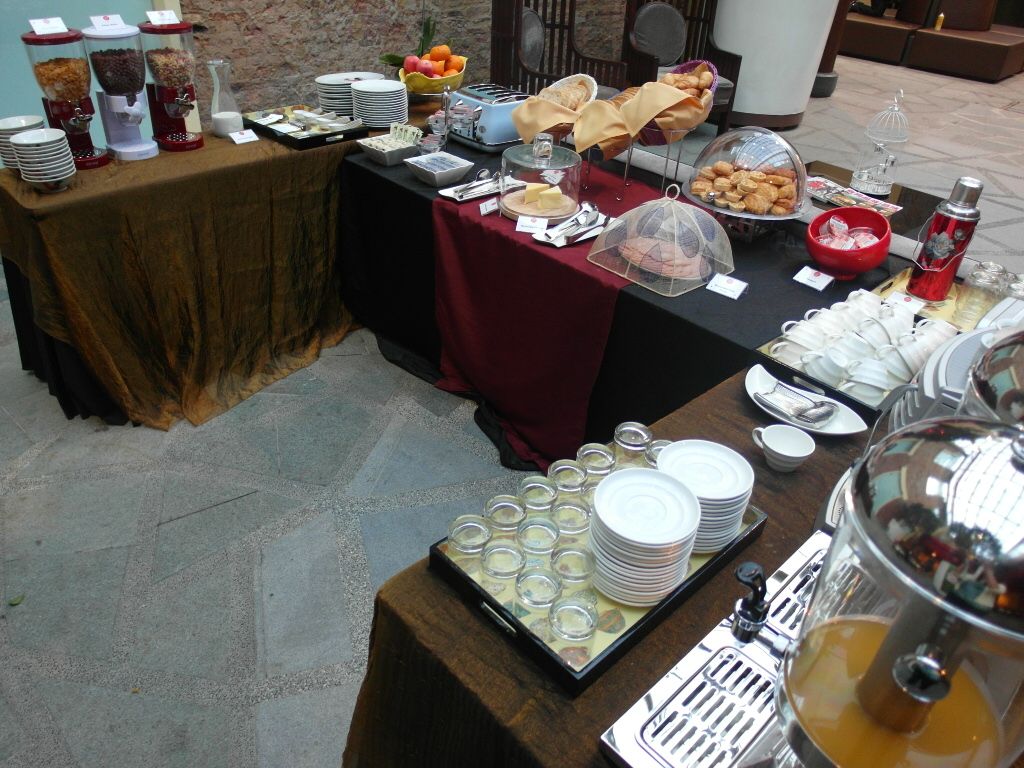 Simple but thorough spread of breakfast at AMOY Hotel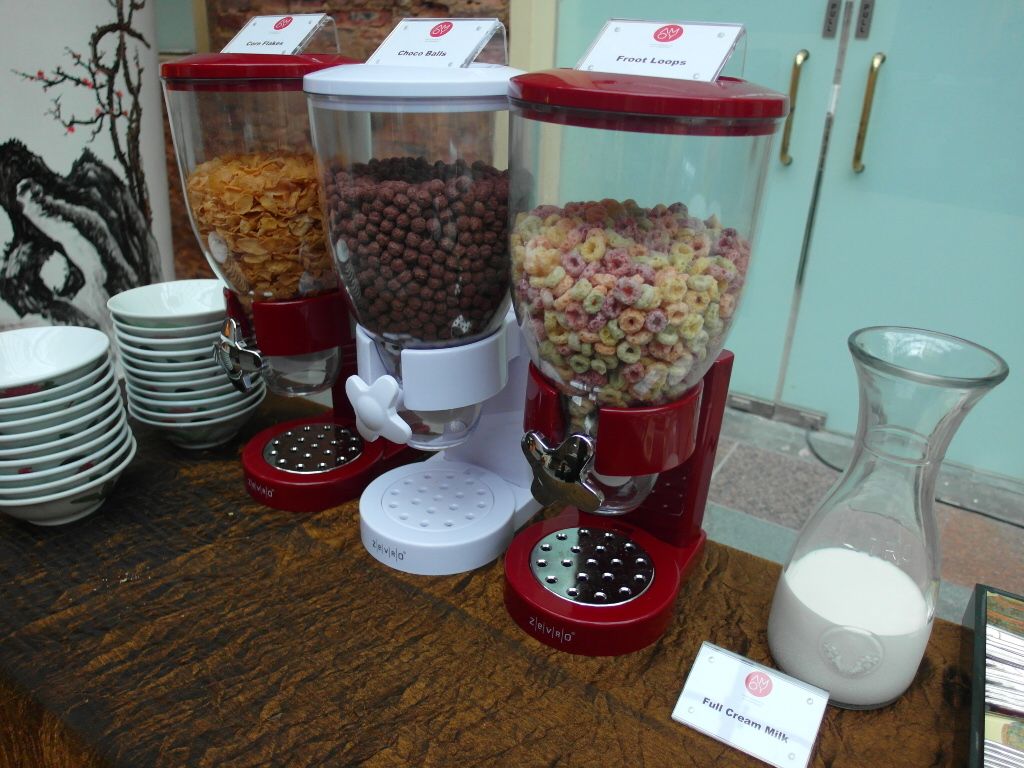 Cereals anyone?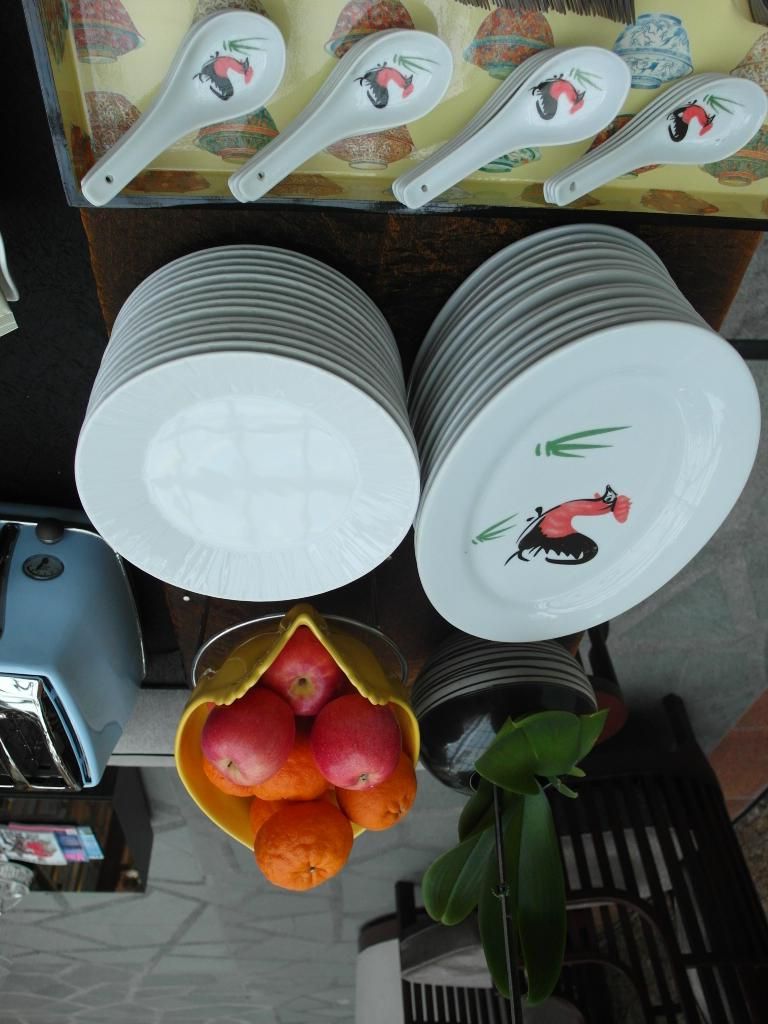 Fruits and retro plates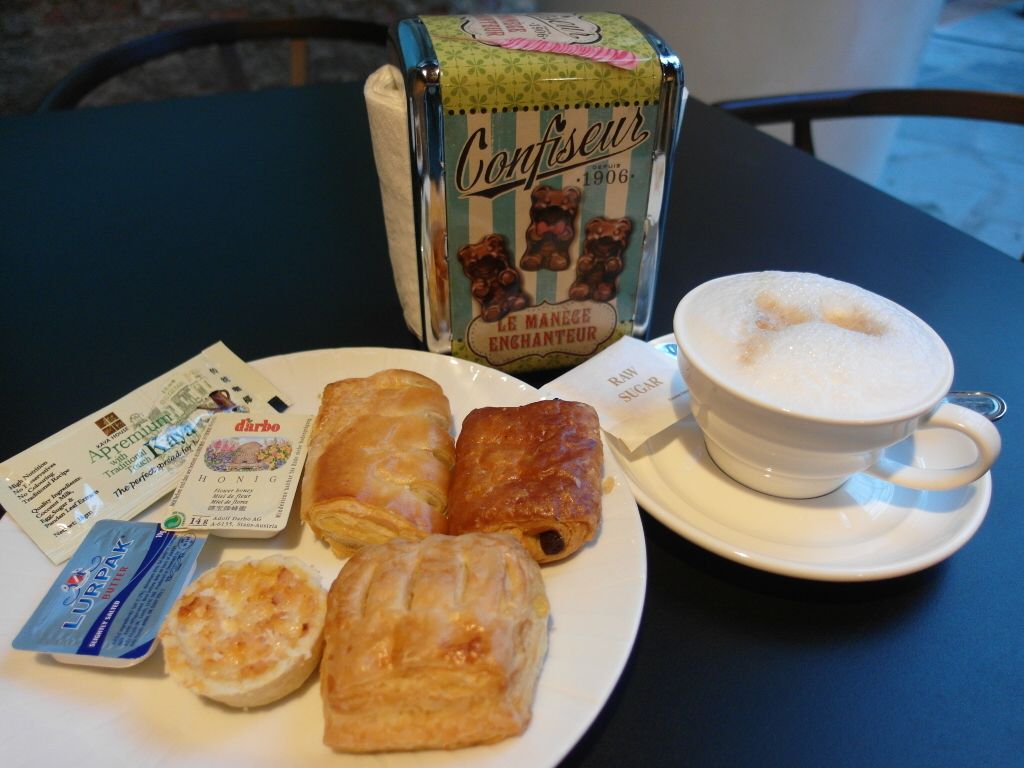 Pastries and gourmet coffee – there's a coffee machine that makes cappuccino!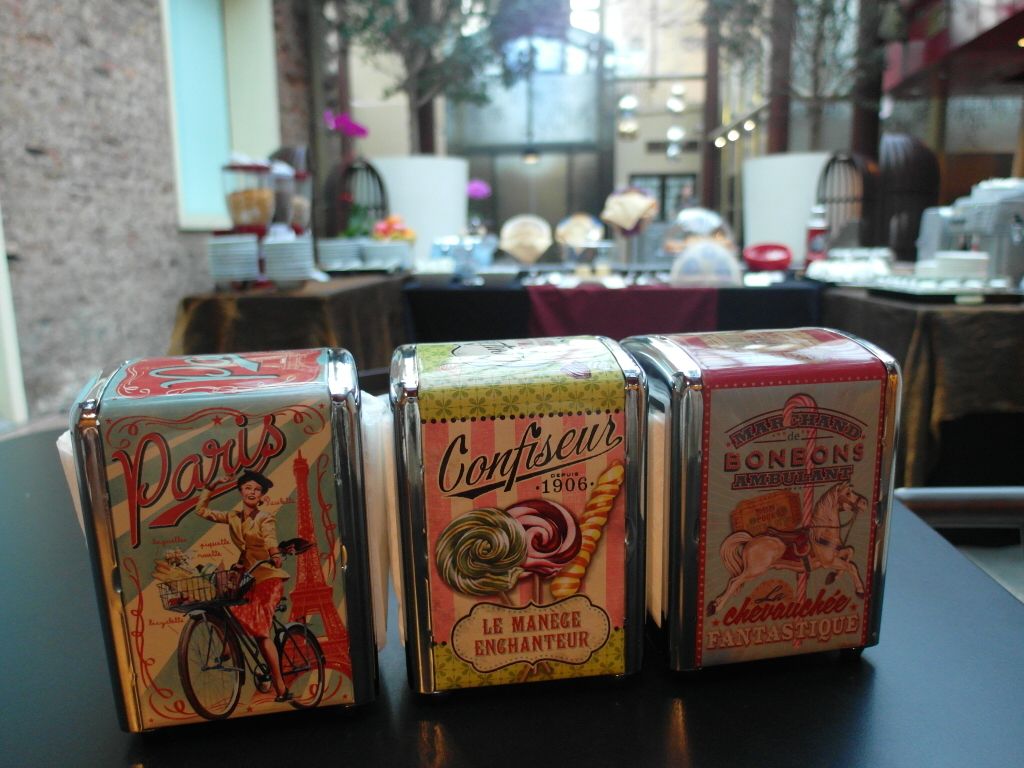 Cool serviette dispensers
We recommend that you go for 2 different toasts at breakfast (play with the cool toaster!). One with cheese and ham and the other with kaya and butter. Washed down with a cup of gourmet cappuccino! You can wrap up the meal with some fruits or yoghurt for a healthy touch 😉
Why you should stay at AMOY Hotel Singapore
Frankly speaking, the room is not the main draw of AMOY Hotel. "Then what is?" you may ask. It's all about location, location, location! AMOY Hotel is so superbly located that you can walk by foot to the CBD area, Singapore River, Chinatown, Club Street and many famous hawker centres to try out local flavours! But before we go there, let's talk about the heritage of the Far East Square area
1. Heritage. You'll soon notice that in and around the hotel, there are many monuments, displays and signs that shows the historical heritage of Singapore. This is because Telok Ayer ran parallel to the original shoreline (hard to imagine right? so much land reclamation has been done!) and many immigrants used to land around this area. They set up living quarters and also temples and mosques to give thanks to their gods for the safe passage to Singapore.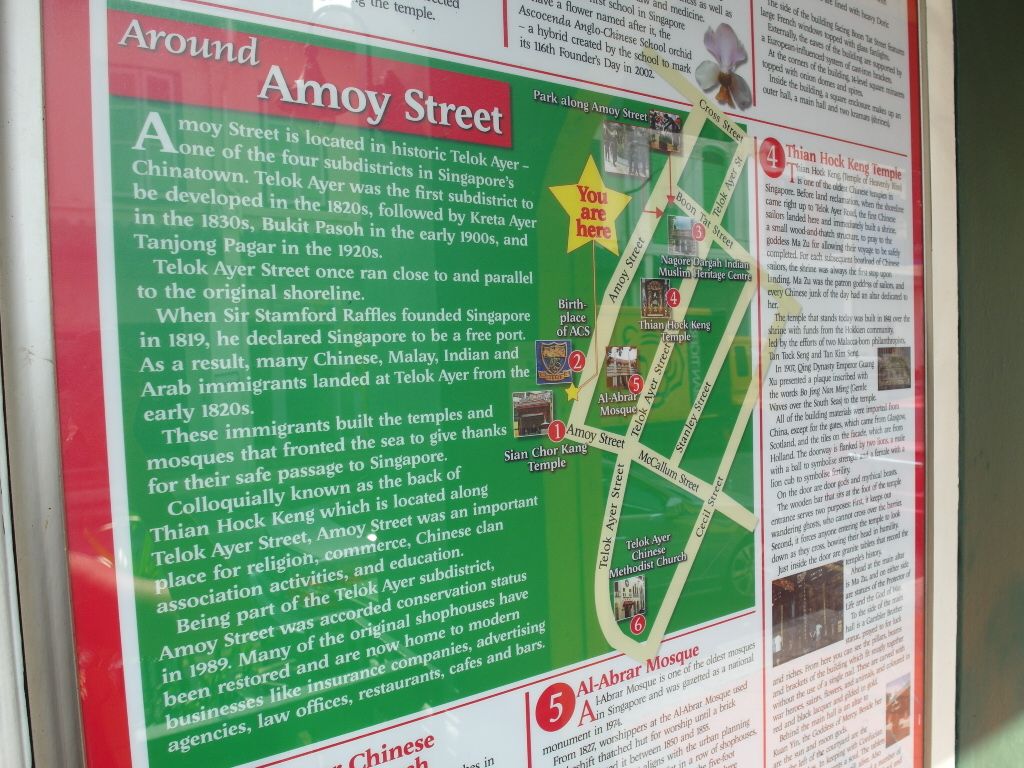 The history around AMOY Street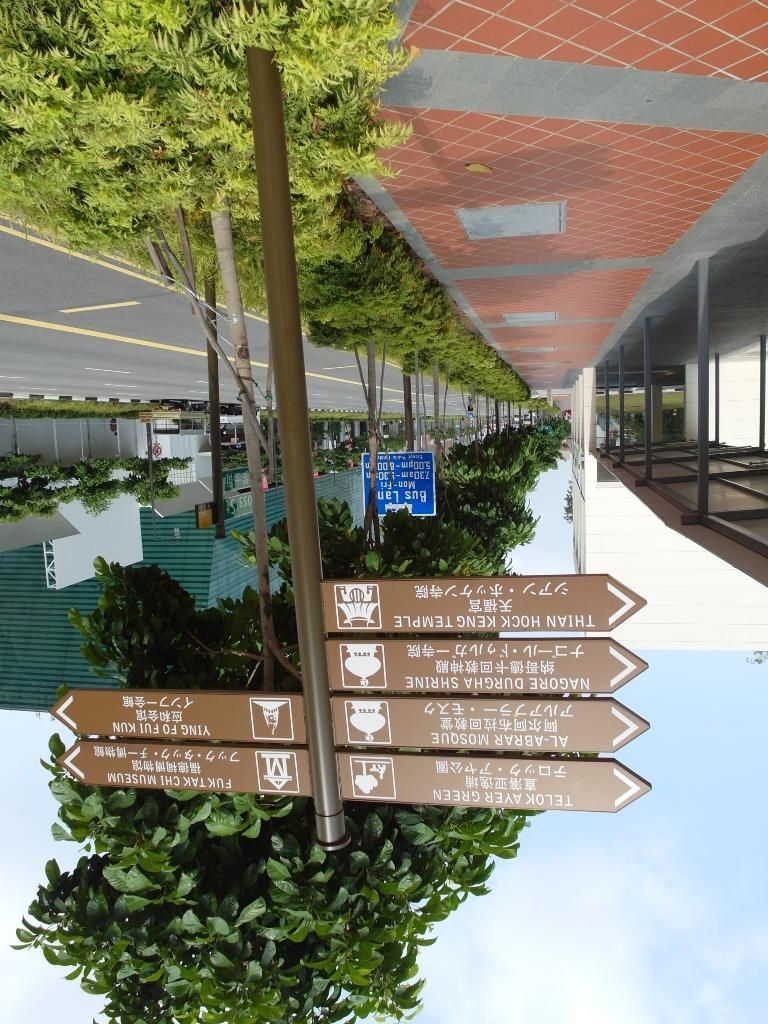 Signs pointing to the temples and mosques in the Telok Ayer area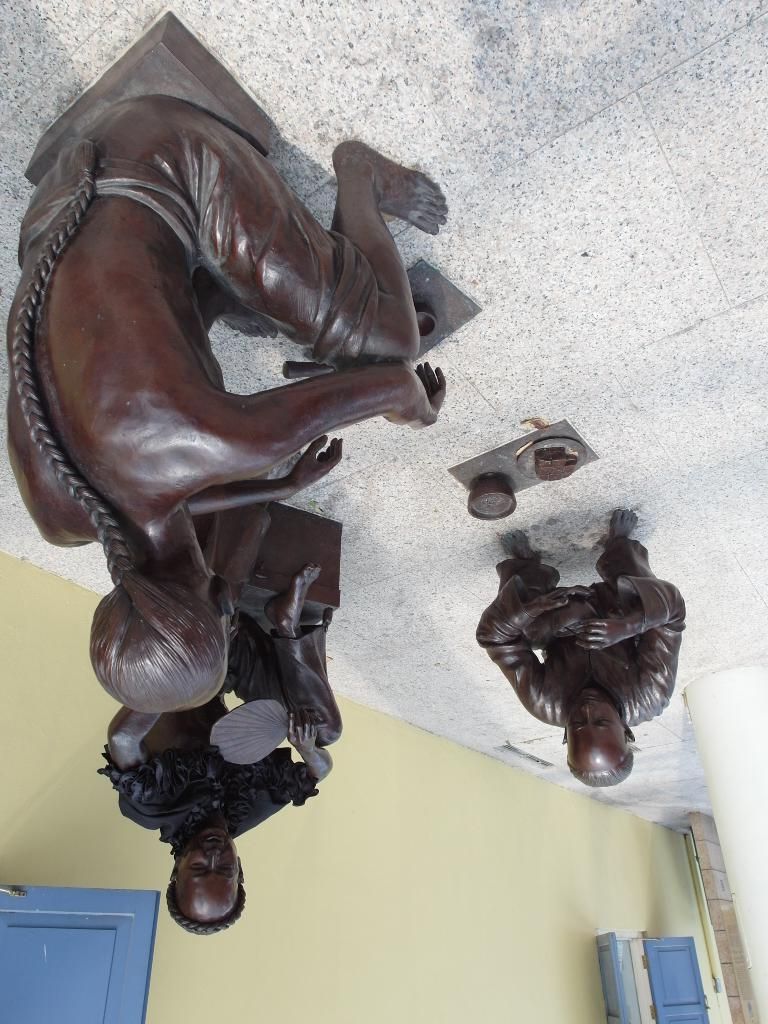 Chinese Immigrants to Singapore – notice the long pigtails belonging to the era of the Qing Dynasty
(and no, the guy in the middle is not supposed to be wearing a shawl)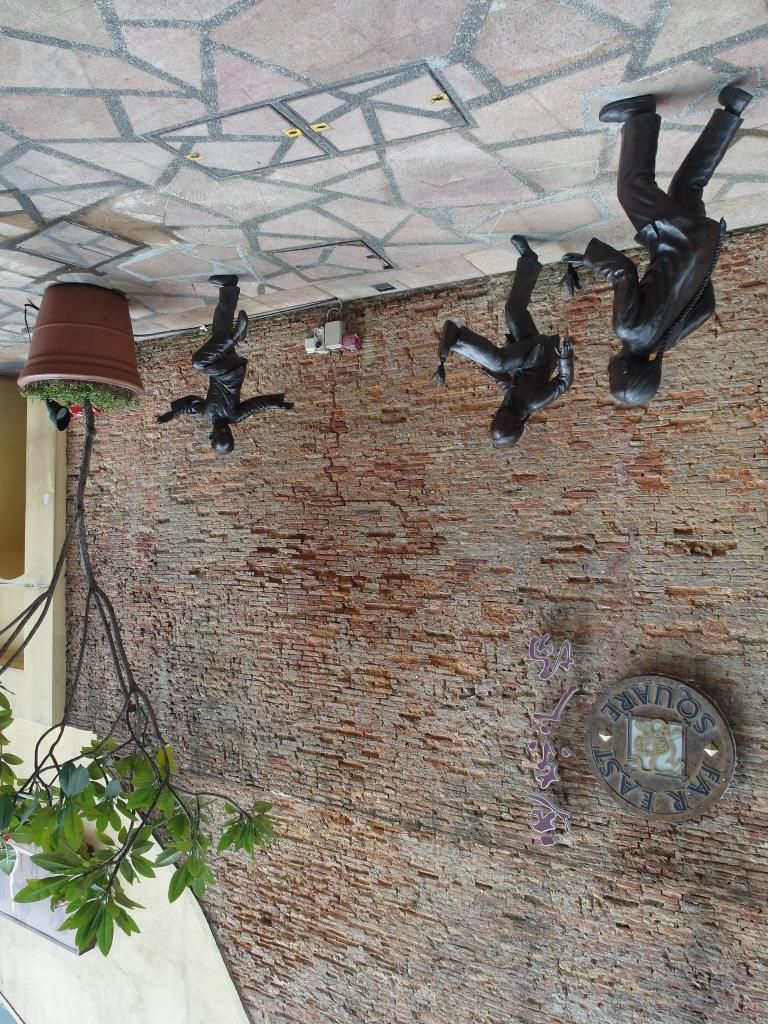 Kids enjoying a game of capteh – simple games of the past when there was no PSP, XBOX or IPhones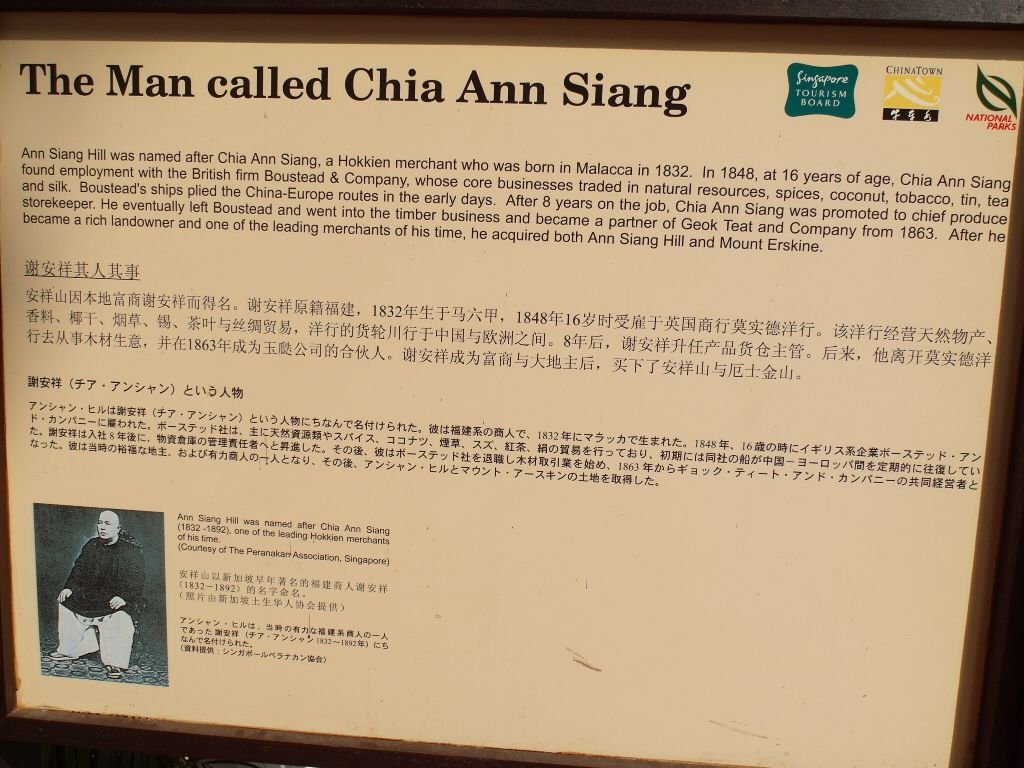 About Chia Ann Siang one of the early immigrants to Singapore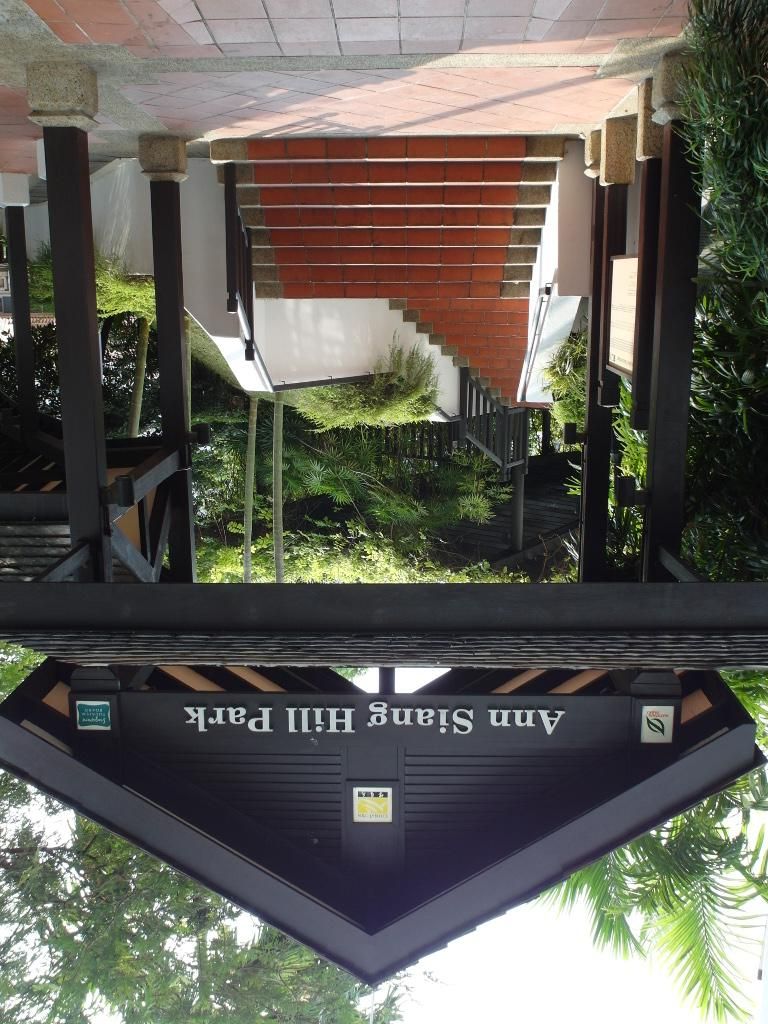 Ann Siang Hill Park named after him
2. Excellent Location! From our hotel, we could walk to Chinatown, Singapore River, Club Street and more!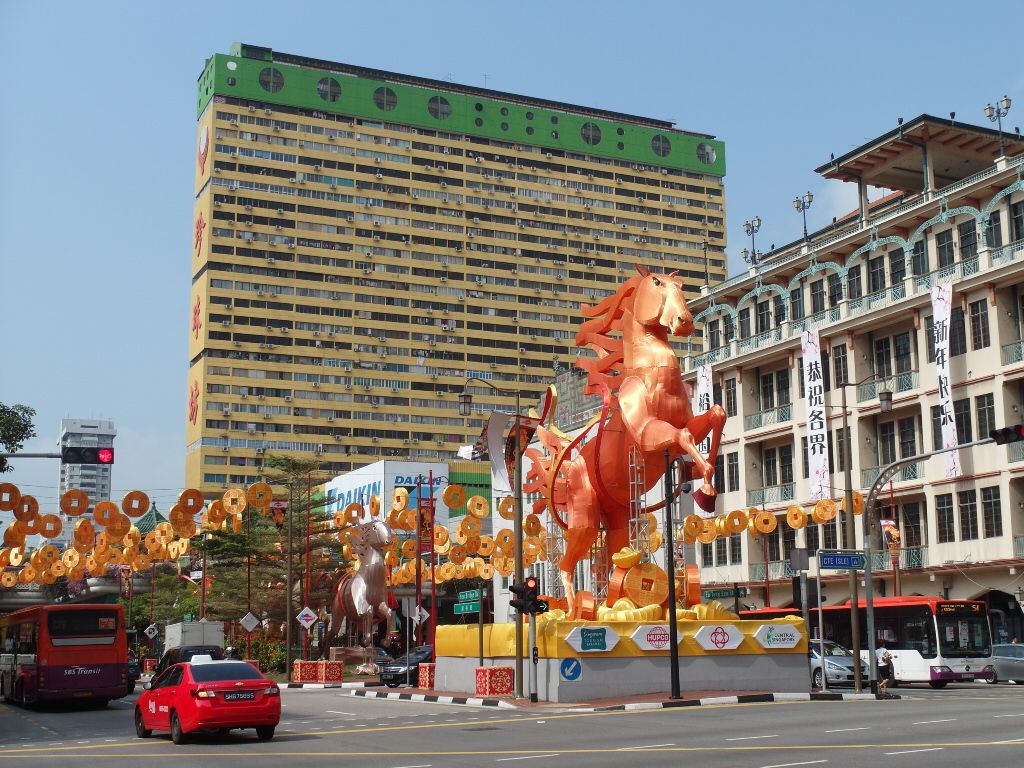 Chinatown with Chinese New Year decorations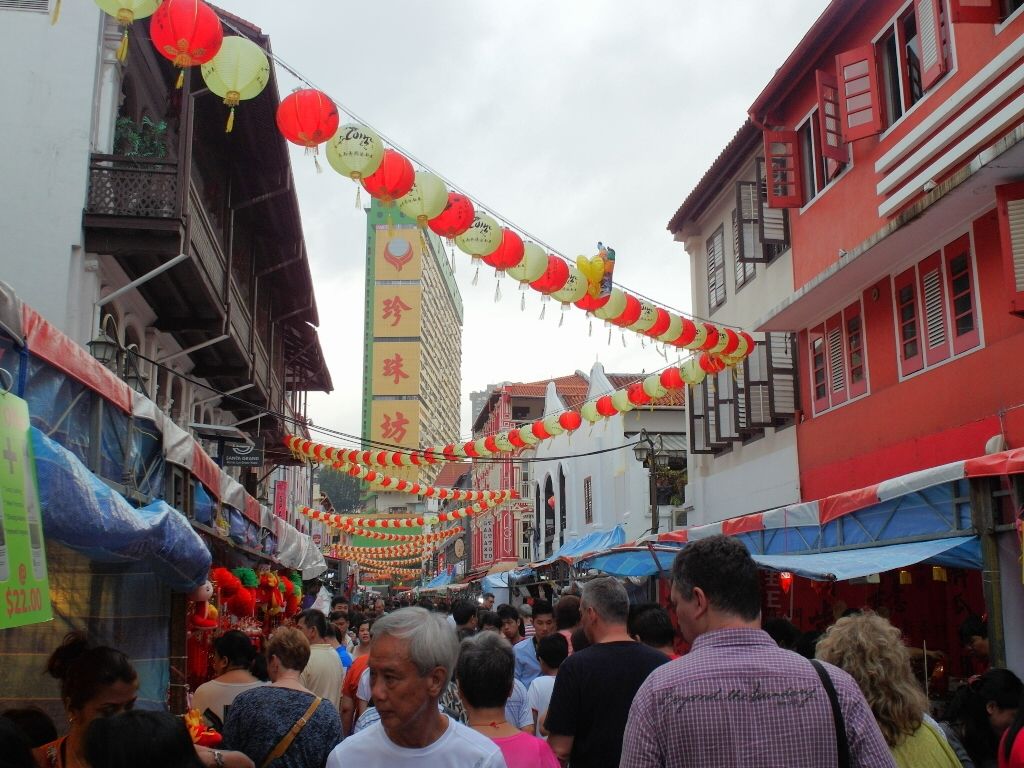 Temple Street cordoned off only during the Chinese New Year period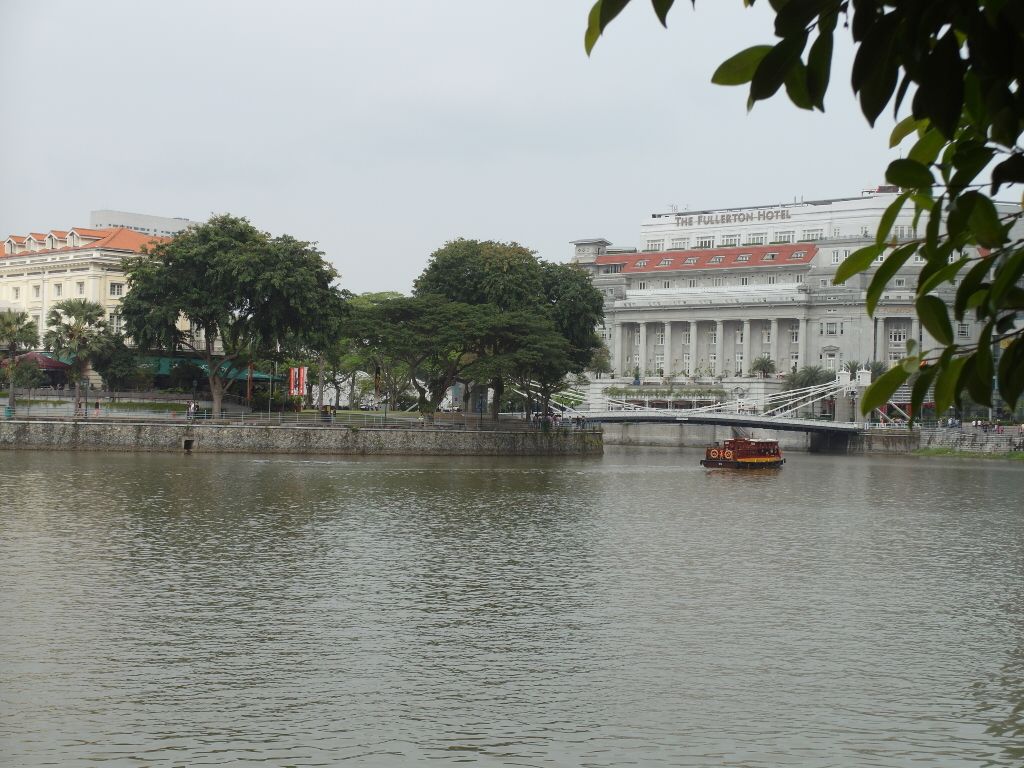 The Singapore River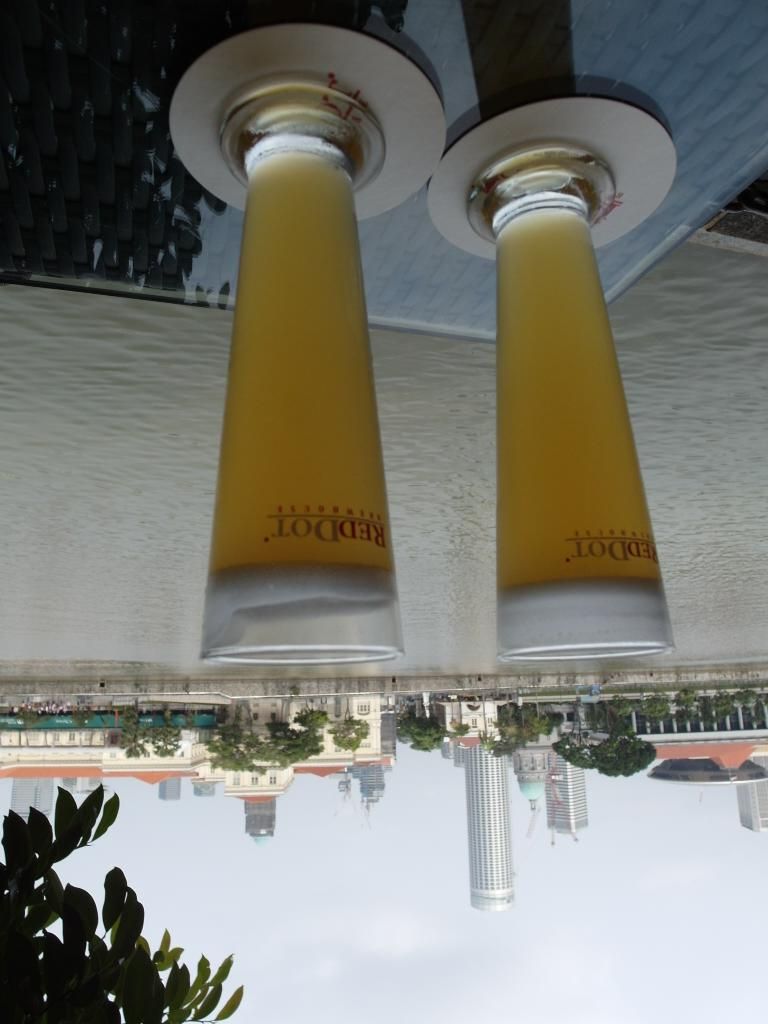 Chillax at Red Dot by the Singapore River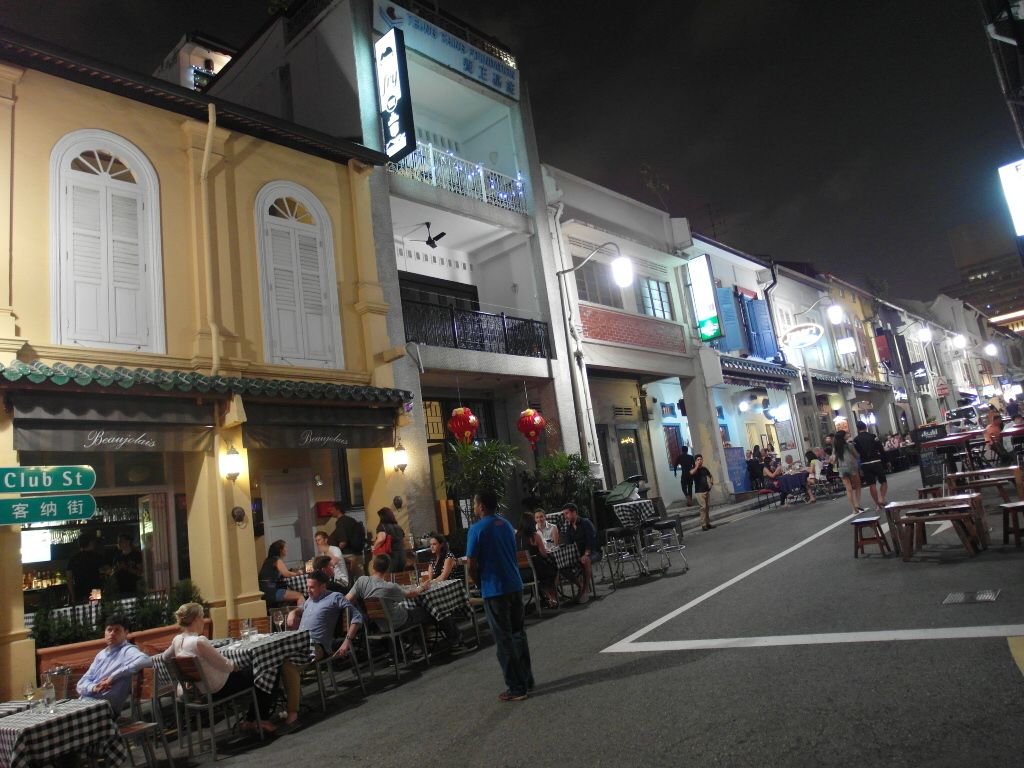 Club Street (cordoned off for al fresco dining at night)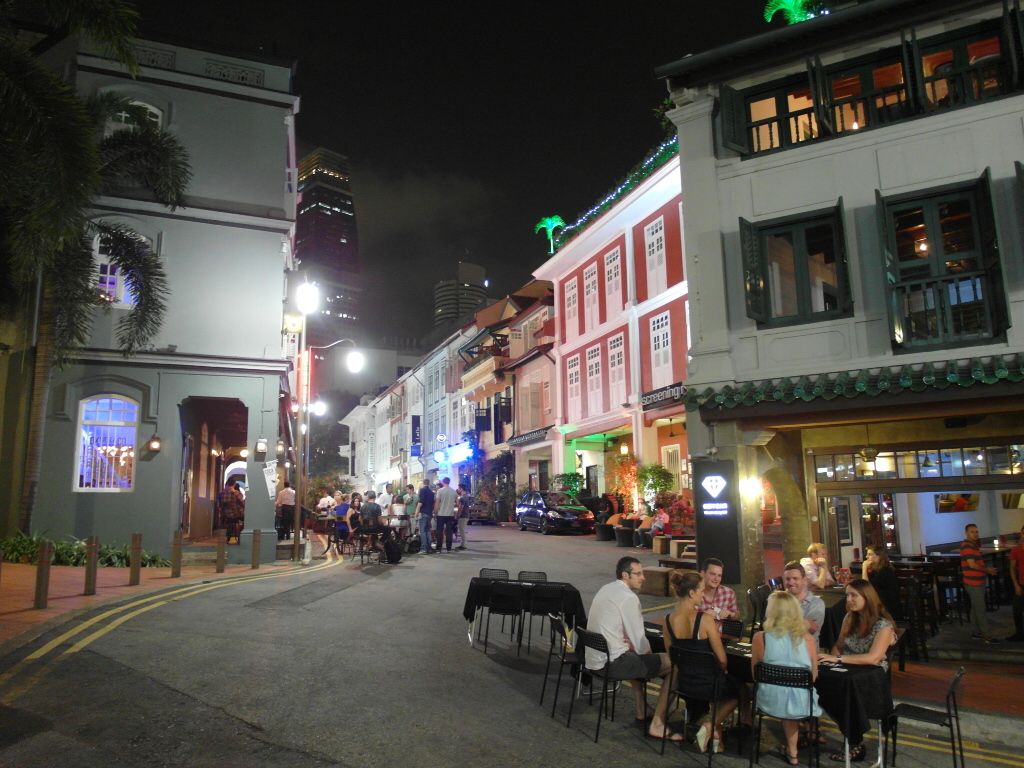 More dining establishments at Club Street
3. Food Food Food. If you're a foodie like us, you will certainly enjoy your stay at AMOY Hotel. This is because, if you'd like to try some local food, AMOY Street Food Centre and Maxwell Food Center (famous for Wanton Mee and Hainanese Chicken Rice) are within walking distance. In and around Far East Square, you'll find food establishments at Pekin and Nankin Street. For dim sum buffet, Ju Chun Yuan just downstairs offers a good selection at an affordable price. Of course, for more classy joints, Club Street & Boat Quay is just a stone's throw away!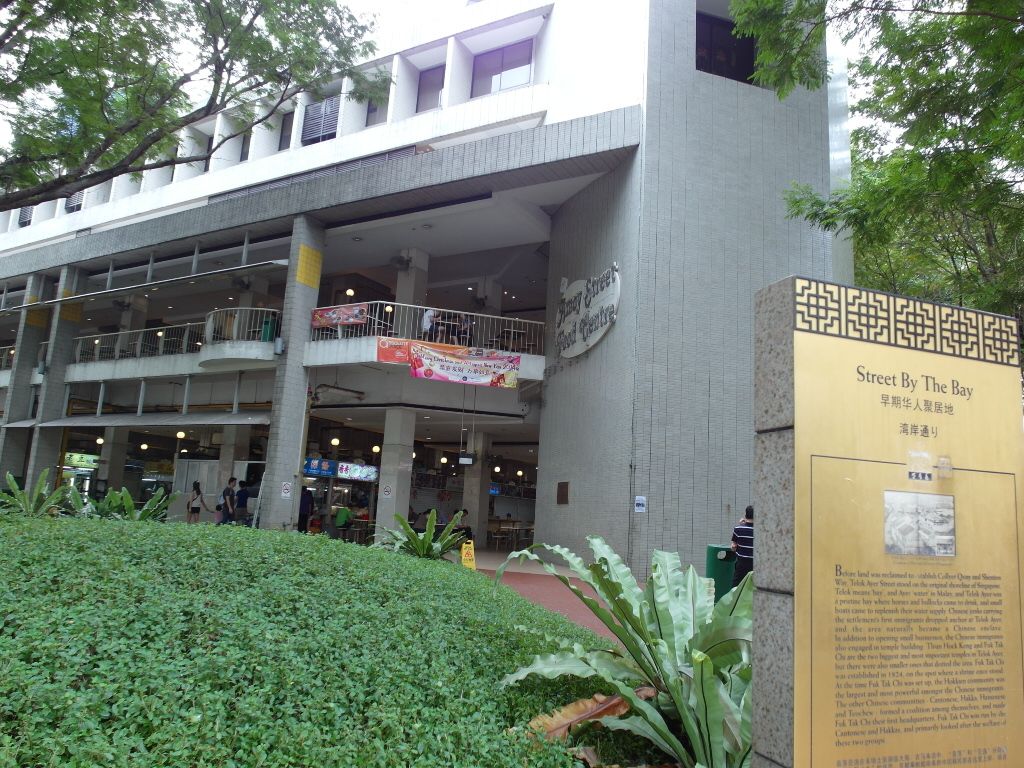 Amoy Street Food Centre

Wanton Mee Stall – also offers great chicken curry mee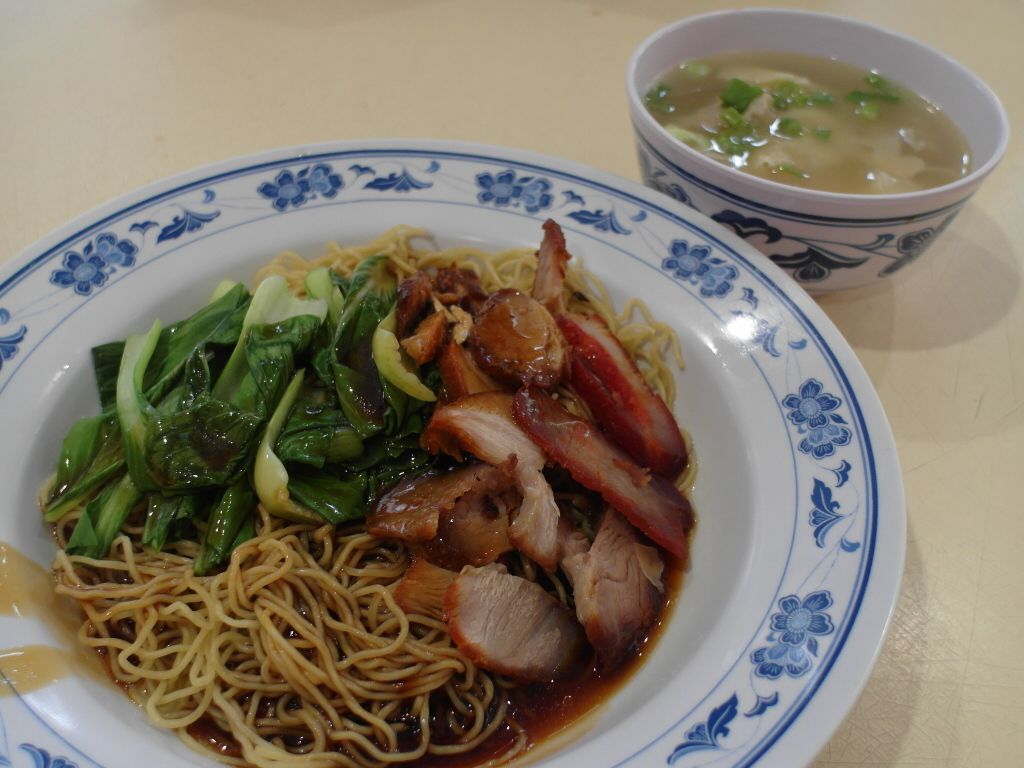 Wanton Mee at $3 – Generous on the ingredients (5 dumplings in total), char siew was slightly tough this time – had traditional flavours though (aka 古早味)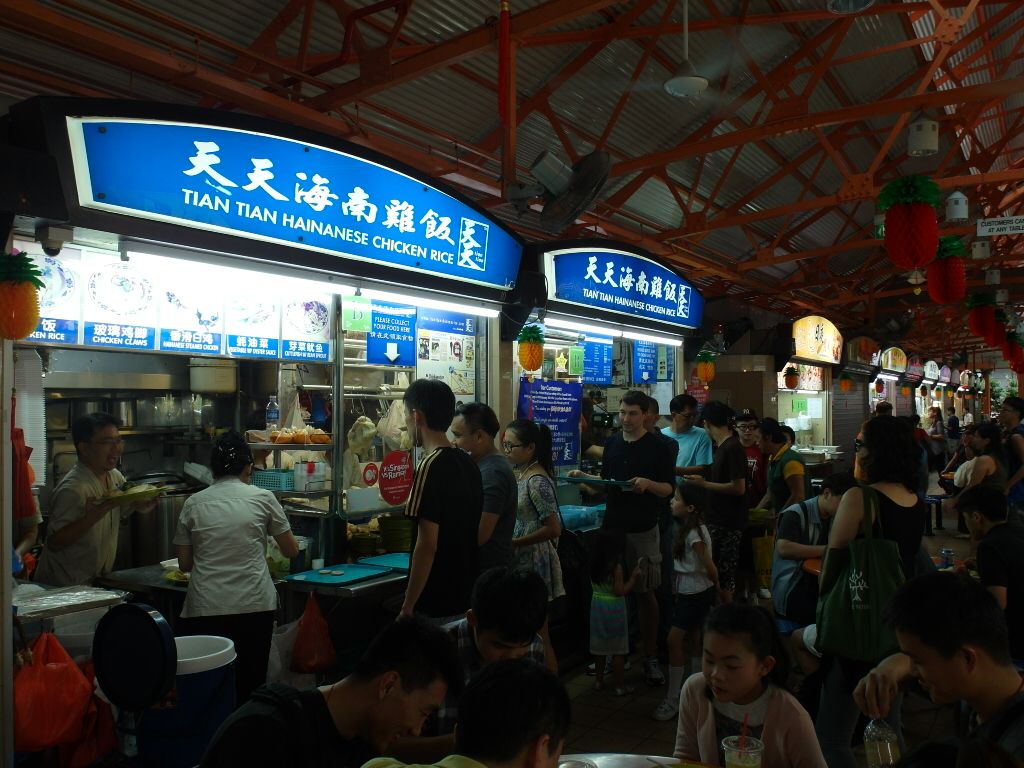 Tian Tian Hainanese Chicken Rice at Maxwell Food Centre – Look at the Queue!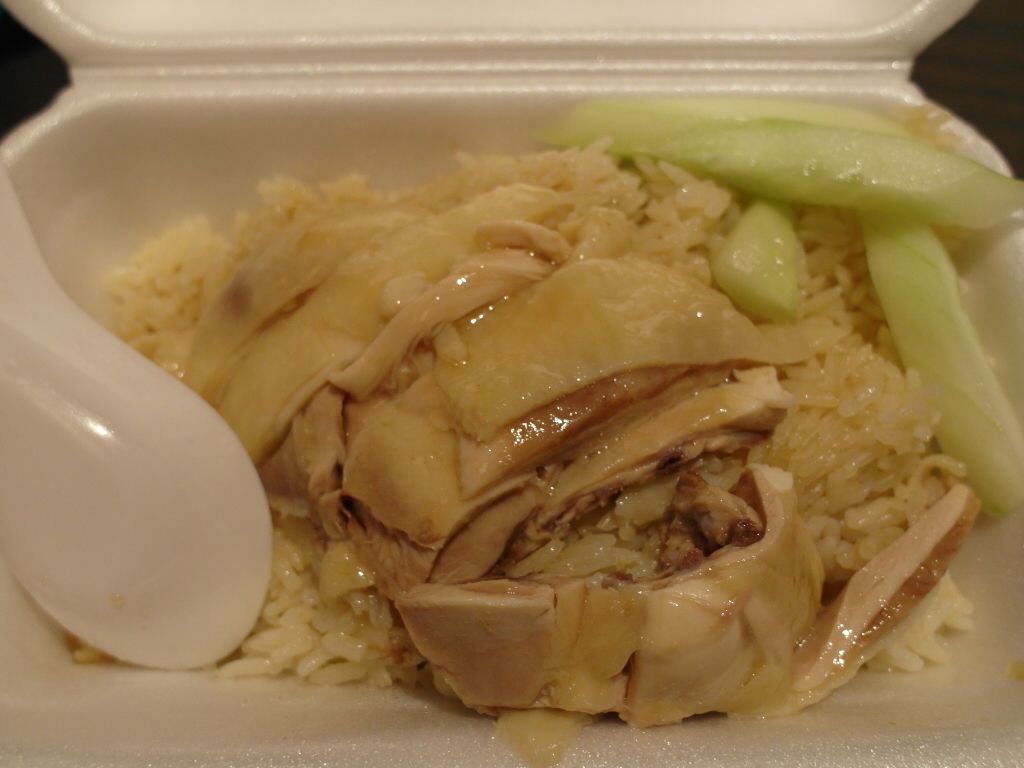 Tian Tian Hainanese Chicken Rice $3.50 – Delicious, tender,flavourful chicken with an excellent texture to taste

Dining options in and around Far East Square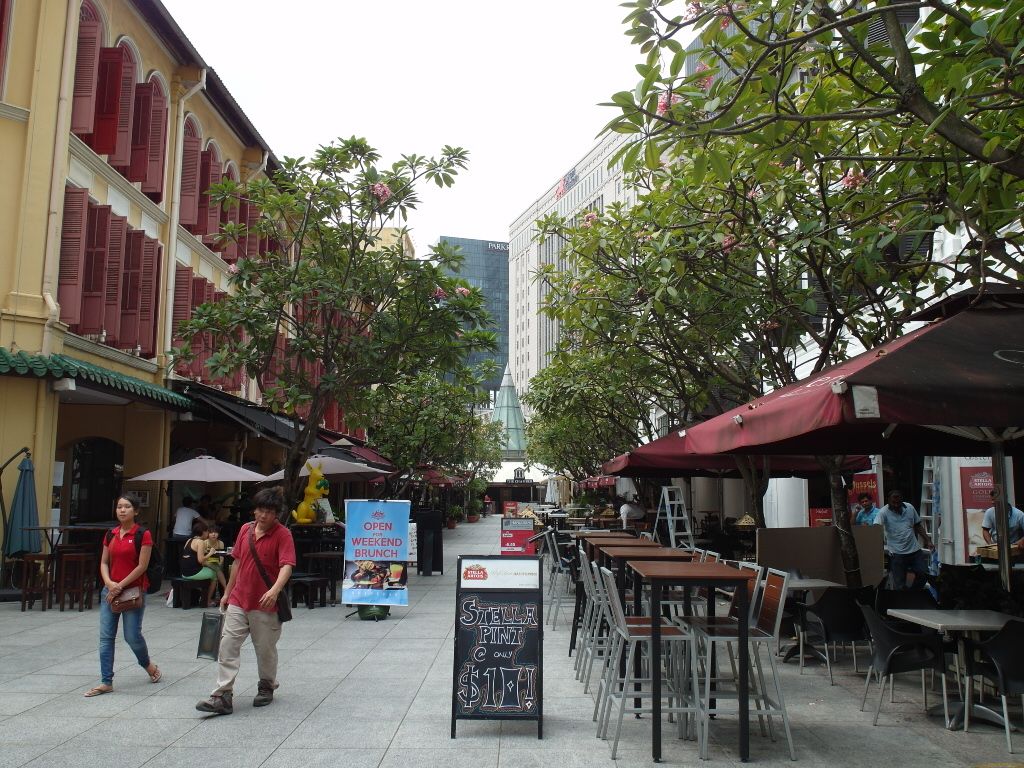 Food joints at Pekin Street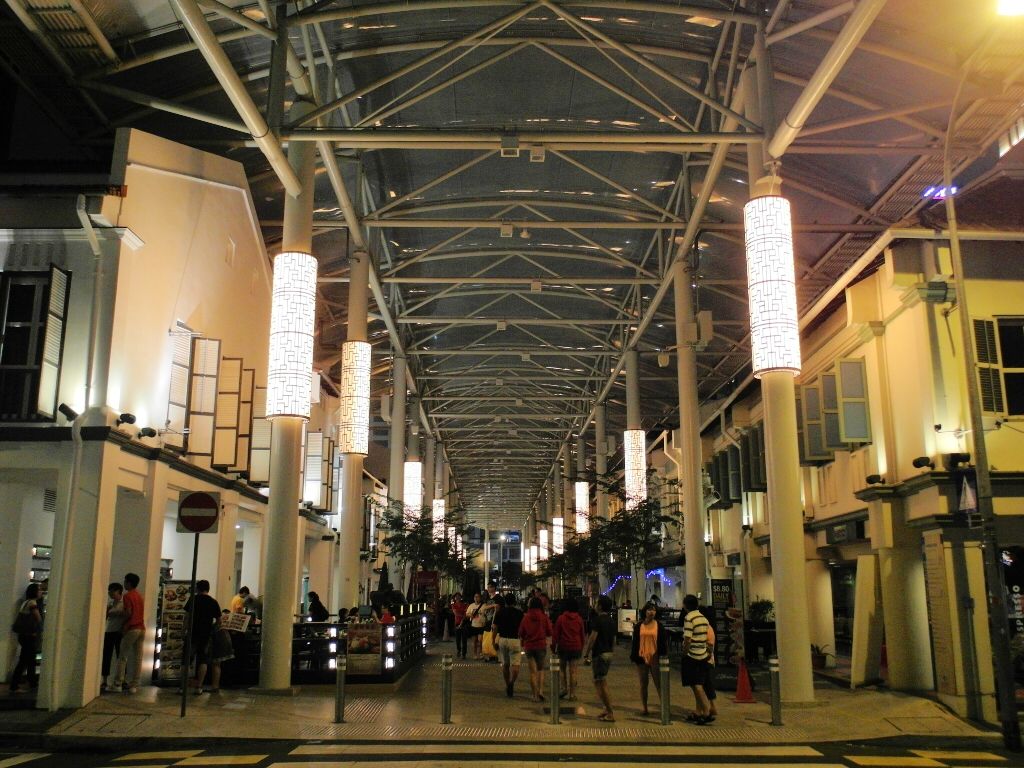 More food joints at Nankin Street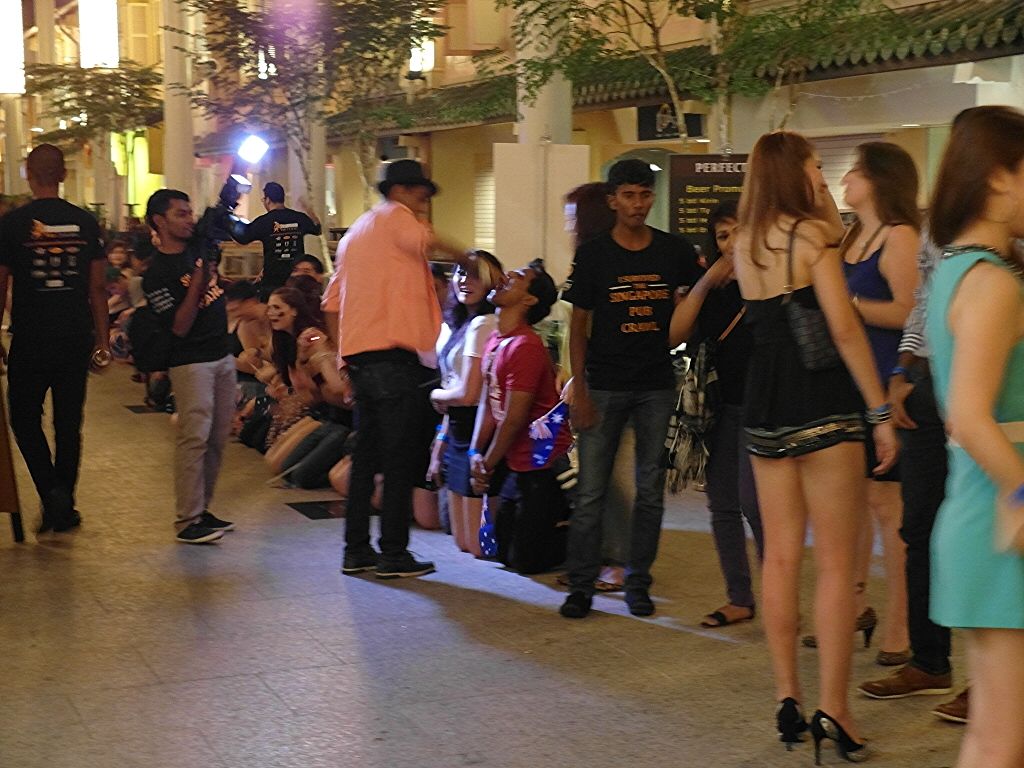 Pub crawlers enjoying a shot at Nankin Street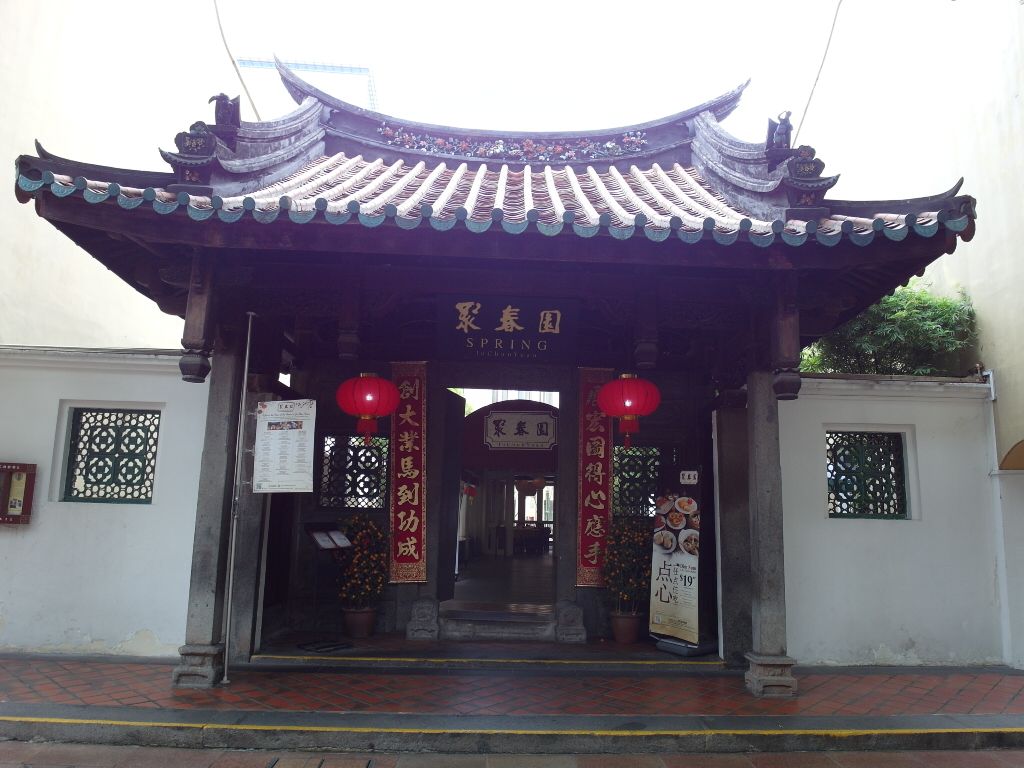 Ju Chun Yuan – Famous for Buddha Jumps Over The Wall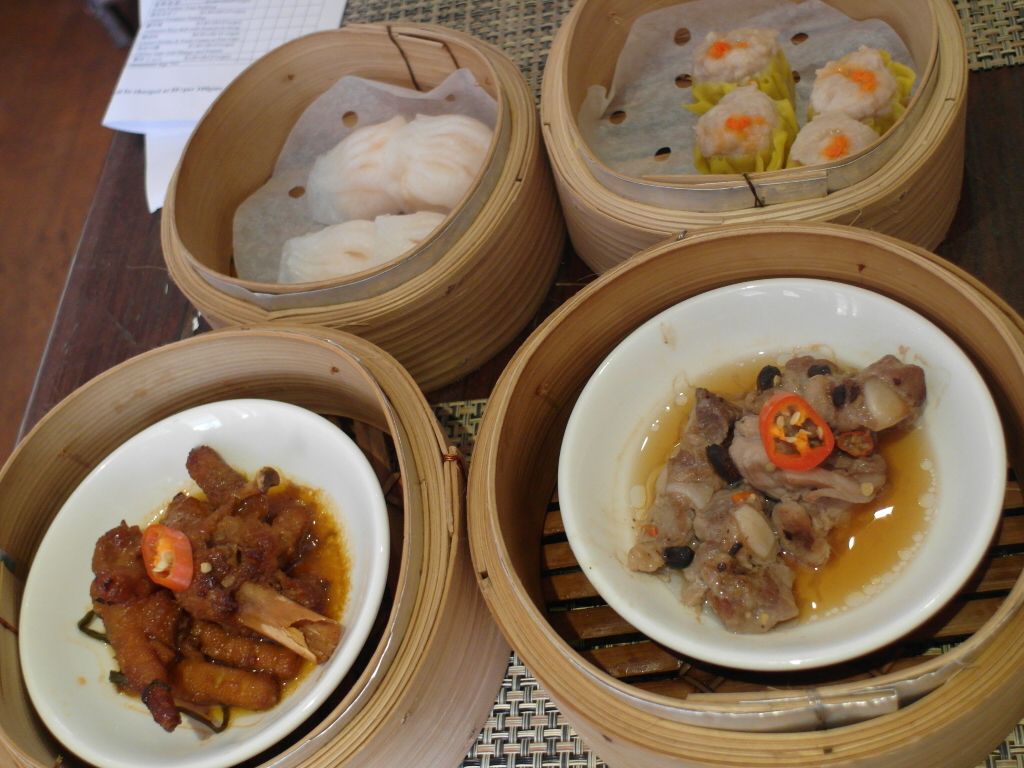 Good selection of dim sum buffet at affordable price at Ju Chun Yuan

Deli Food at South Bridge Road – Good selection of food ranging from Chinese to Indian Muslim to Western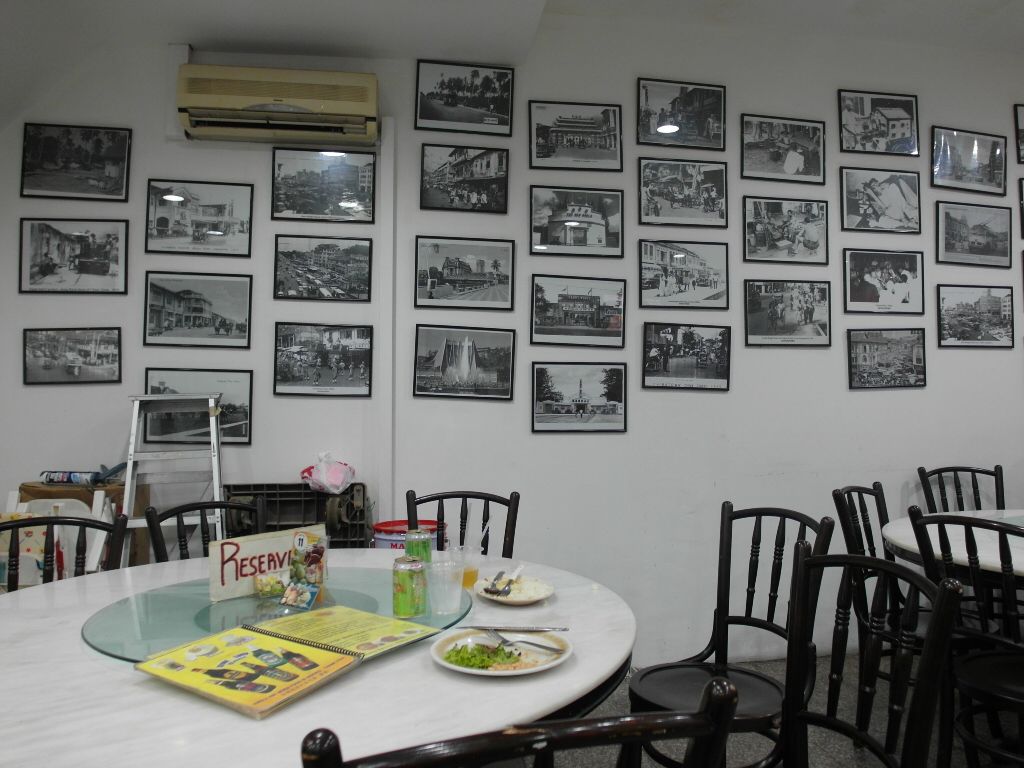 Nice traditional deco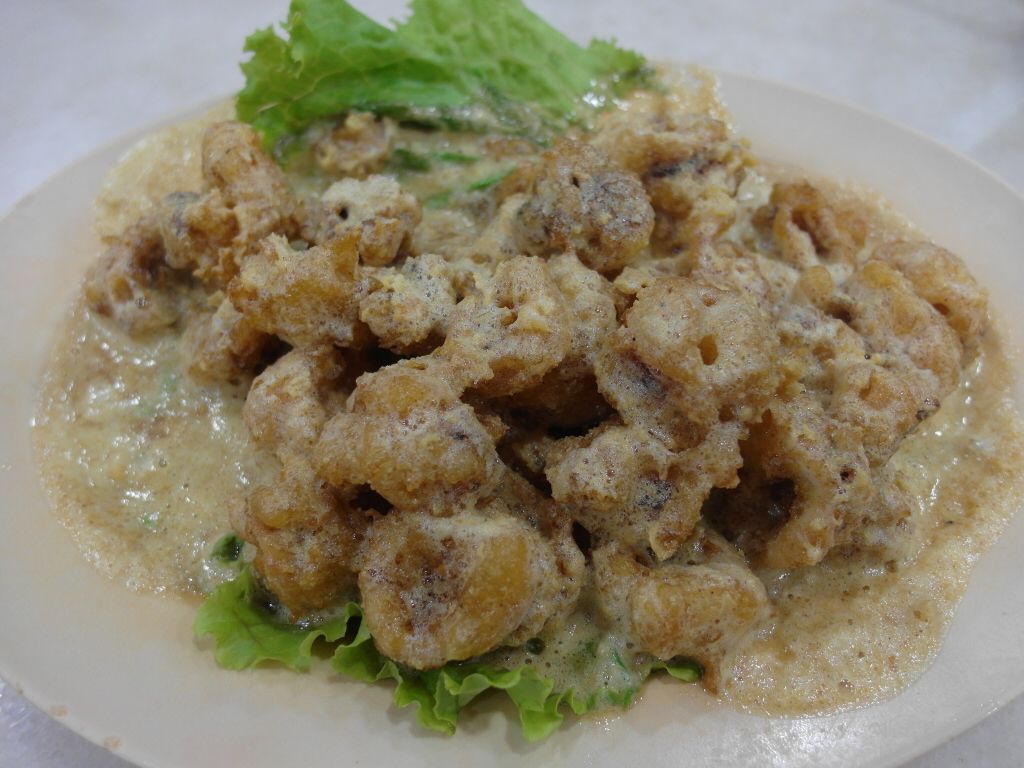 DO NOT ORDER the salted egg sotong else you'll end up with this…

Remnants of the dish – tze char from this stall was not that good but cant beat it if you want variety, it has EVERYTHING
How to get to AMOY Hotel Singapore
Like many visitors before us, you'll probably find it a little challenging to find the entrance to the hotel. So to make the process that much easier, here are 2 ways to locate AMOY Hotel at Far East Square.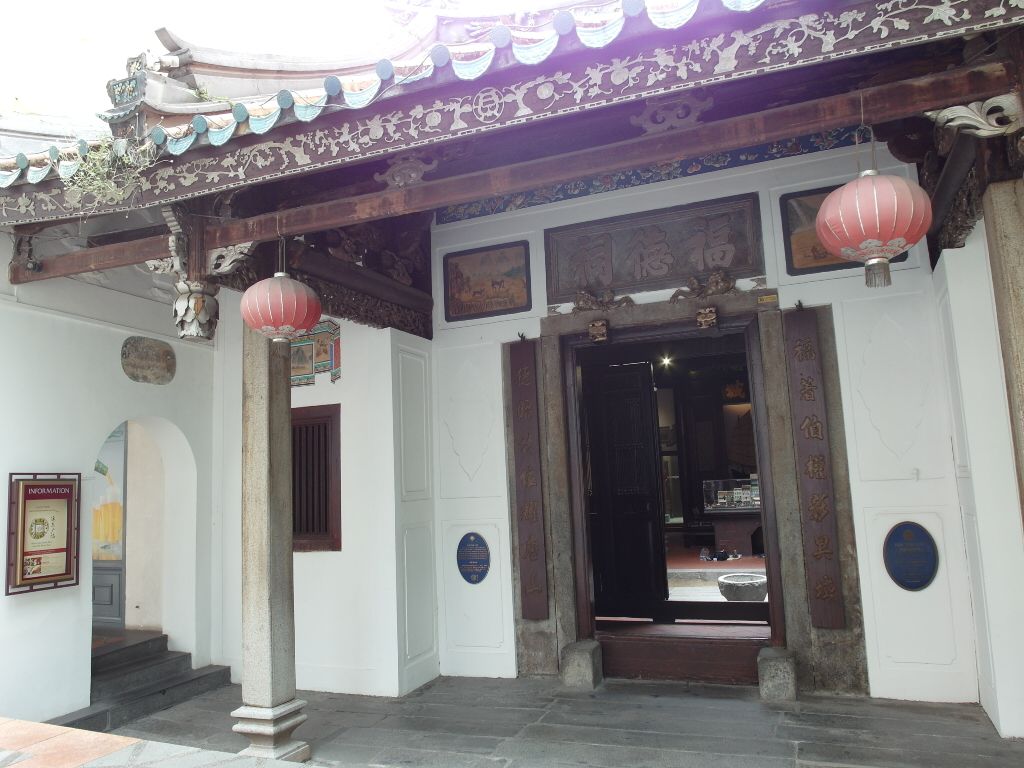 Fuk Tak Chi Museum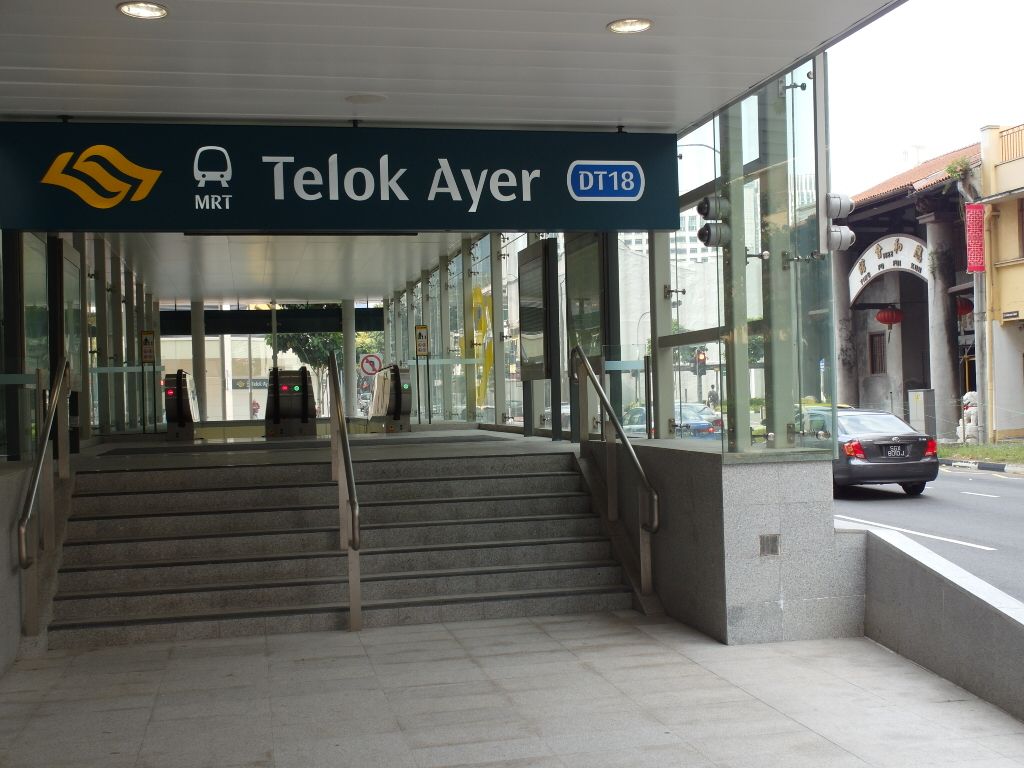 AMOY Hotel is located opposite Telok Ayer MRT Station
Fuk Tak Chi Museum actually fronts the entrance of the hotel. If you're walking along Telok Ayer Street (opposite downtown line's Telok Ayer MRT Station), look out for the the facade of the Fuk Tak Chi Museum and bravely walk into it. You'll notice a glass side door, enter it and you'll arrive at the lobby of AMOY Hotel.
Alternatively,

Entrance to AMOY Hotel from Far East Square
If you are already in Far East Square, look for the above entrance opposite Mr Teh Tarik. This entrance is close to Ju Chun Yuan restaurant and next to Tung Lok Teahouse.
In Conclusion
The excellent service and great location is a huge draw to stay at the AMOY Hotel. At night, we were also given a good night note from the staff of AMOY Hotel…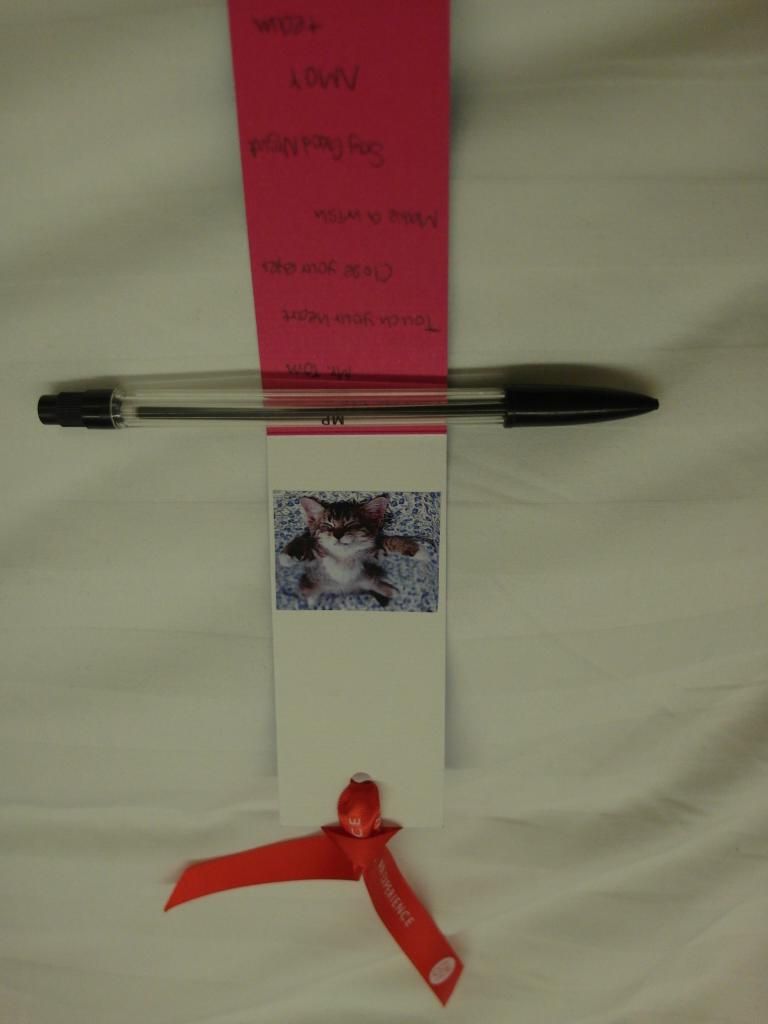 Personalised good night note from team of Amoy Hotel!
If you enjoyed our content, "Like" us on Facebook Today!

For your convenience, we have arranged for the best hotel deals at AMOY Hotel Singapore right here! Enjoy warm and friendly services while soaking in the sights and sounds from a centrally located hotel!
**Special thanks to Mike and Far East Hospitality for making our stay at Amoy Hotel possible!
Click on the following posts to see all our Singapore Staycation Reviews!
Top 10 Singapore Staycation Ideas!
Grand Mercure Roxy Singapore Staycation : The Studio Suite!
Uniquely Singapore Staycation at Village Hotel Katong!
Ritz Carlton Singapore Staycation: Simply Shiok!
5 Reasons Why You Should Do a Staycation at Hotel Jen Tanglin Singapore's Newly Refurbished Club Room!
Pan Pacific Singapore Hotel Harbour Studio Staycation!
Rendezvous Hotel Singapore : Staycation in the Heart of the Art District!
Quincy Hotel Qool Weekend Staycation : Singapore's ALL-IN Staycation!
National Day Staycation at the Regent Singapore – A Four Seasons Hotel!
Village Hotel Changi Staycation : Rediscover the gems of Singapore!
Awesome Staycation at the Grand Mercure Roxy Singapore!
Raffles Hotel Staycation Singapore : Relax & Rejuvenate!
Amara Sanctuary Resort Staycation Singapore Sentosa 2 Bedroom (BR) Villa with plunge (private) pool
D'Resort @ Downtown East : A Perfect Staycation for the Entire Family!
Swissotel Merchant Court Executive Room Staycation : Right in the heart of Clarke Quay!

A Letter to Jen (Hotel Jen Orchardgateway Staycation)…
Oasia Hotel Staycation Review!
AMOY Hotel Singapore : Why you should stay here during your next visit
The Ultimate Family Staycation at Shangri-La's Rasa Sentosa Resort & Spa!
3 Singapore Staycation Ideas for 2017!
Related posts: