According to our extensive research (2 mins via google), we found that there are basically three 5 stars hotel in Melaka (could be more).
They are
1. Hotel Equatorial Melaka
2. Renaissance Melaka
3. Holiday Inn Melaka
Of these, Holiday Inn Melaka has the newest and best features of these hotels because it is the latest collection in the Melaka 5 stars hotel arena.
However, its location puts it behind Renaissance Melaka and Hotel Equatorial Melaka. (This is when you consider attractions to be centralised near Stadhuys and Christ Church).
So this leaves us with Renaissance Melaka as well as Hotel Equatorial to vie for the best 5 star hotel in Melaka.
Taking a look at our well-drawn map…

Well drawn map of Melaka
We can see that Hotel Equatorial is a short walking distance from St. Francis Church and thus Stadhuys. Also, according to our 2 min google, it was found that Renaissance Melaka is almost the same walking distance to the north.
Hence, both Hotel Equatorial Melaka and Renaissance Melaka are neck in neck at this point. The 2 factors that should determine your choice are thus
1. Style/Class/Newer. If you're looking for a hotel with more class, style and is newer, Renaissance Melaka would be your choice.
2. Price. However, if you are looking at the cheapest of the 5 stars like us, the winner is clear, Hotel Equatorial Melaka! Plus, while we were there, there was a 88RM F&B credit for each night of stay!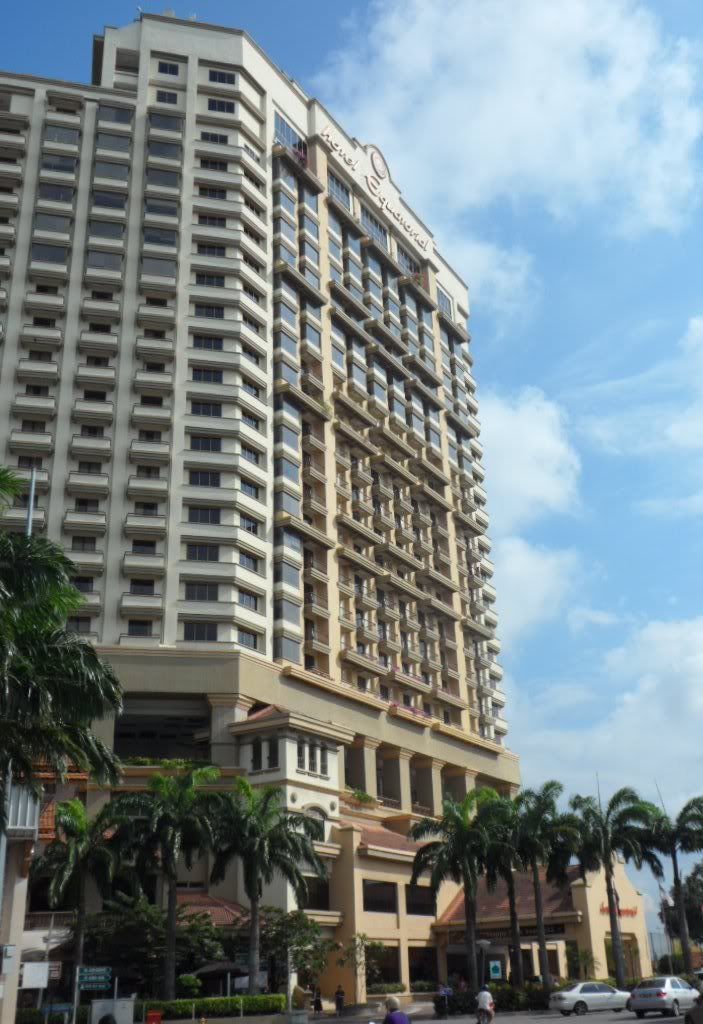 Hotel Equatorial Melaka
Here's a look at our room and the view it offers at Hotel Equatorial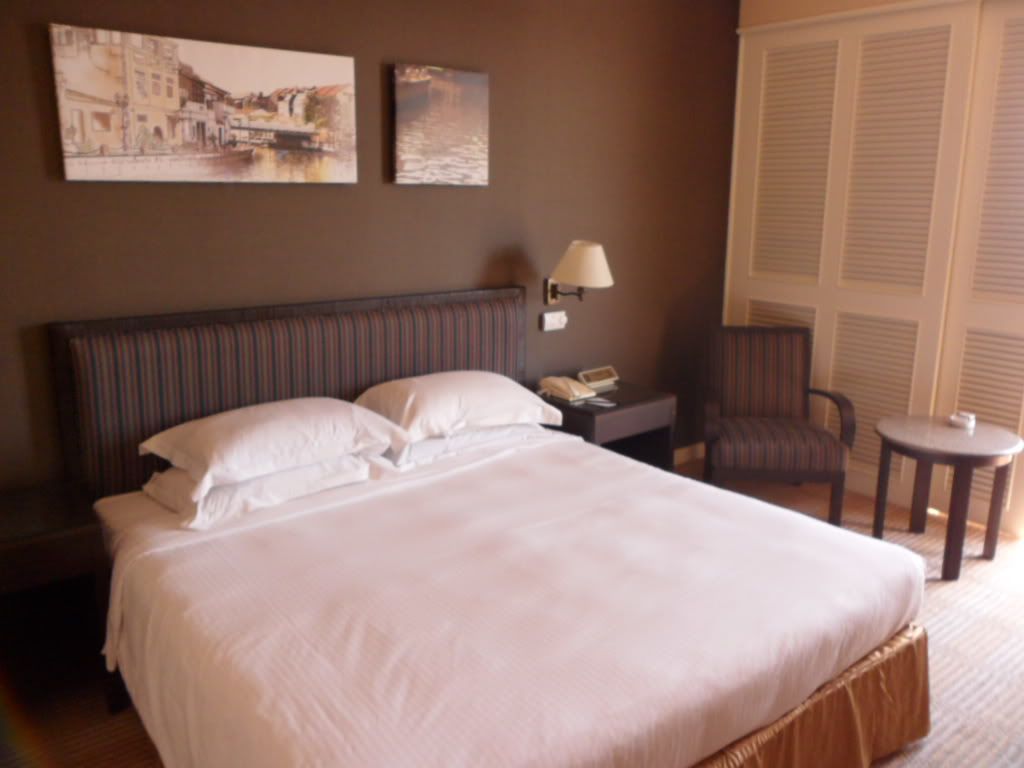 Bed of Hotel Equatorial Melaka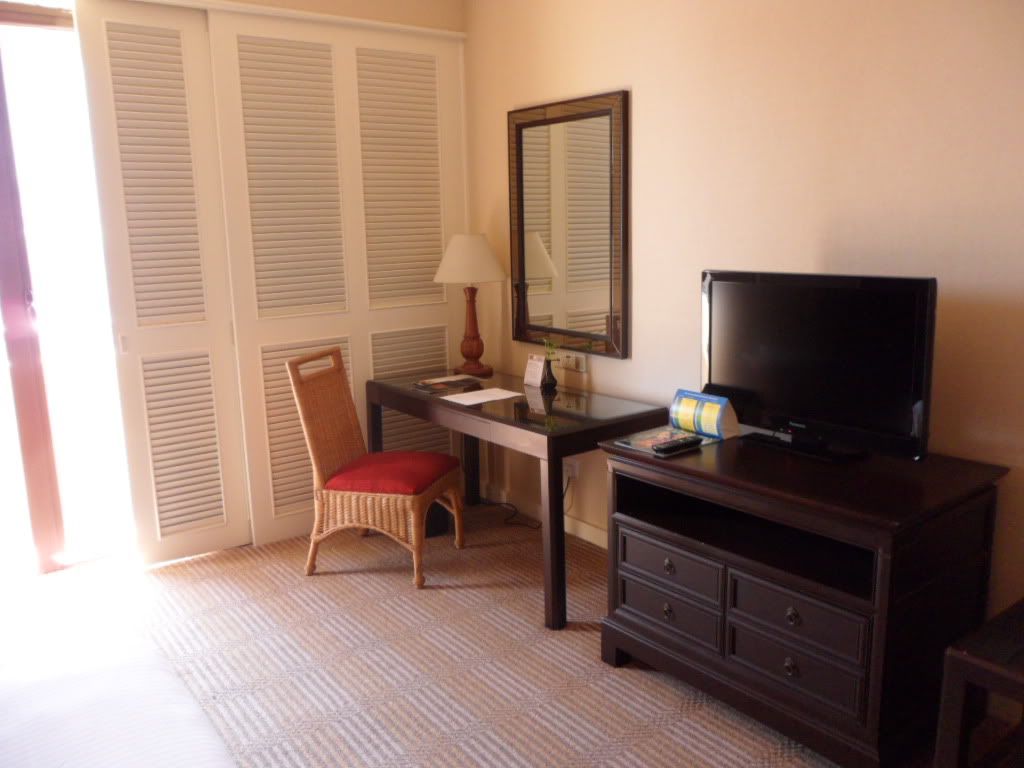 TV Console Hotel Equatorial Melaka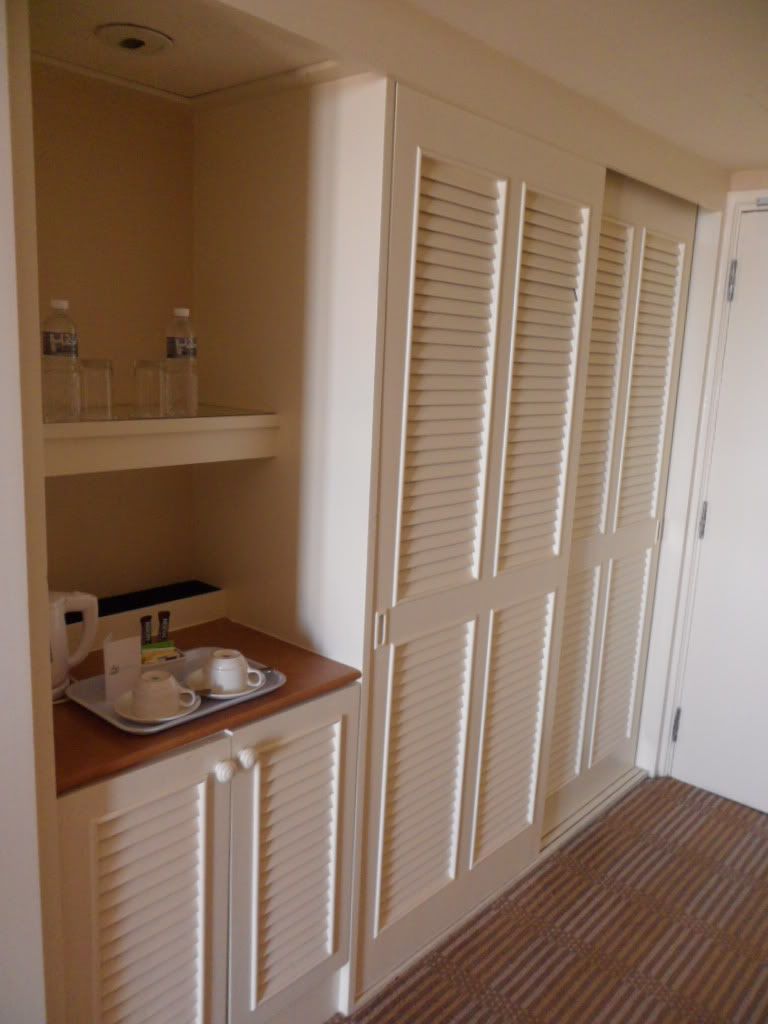 Wardrobe Hotel Equatorial Melaka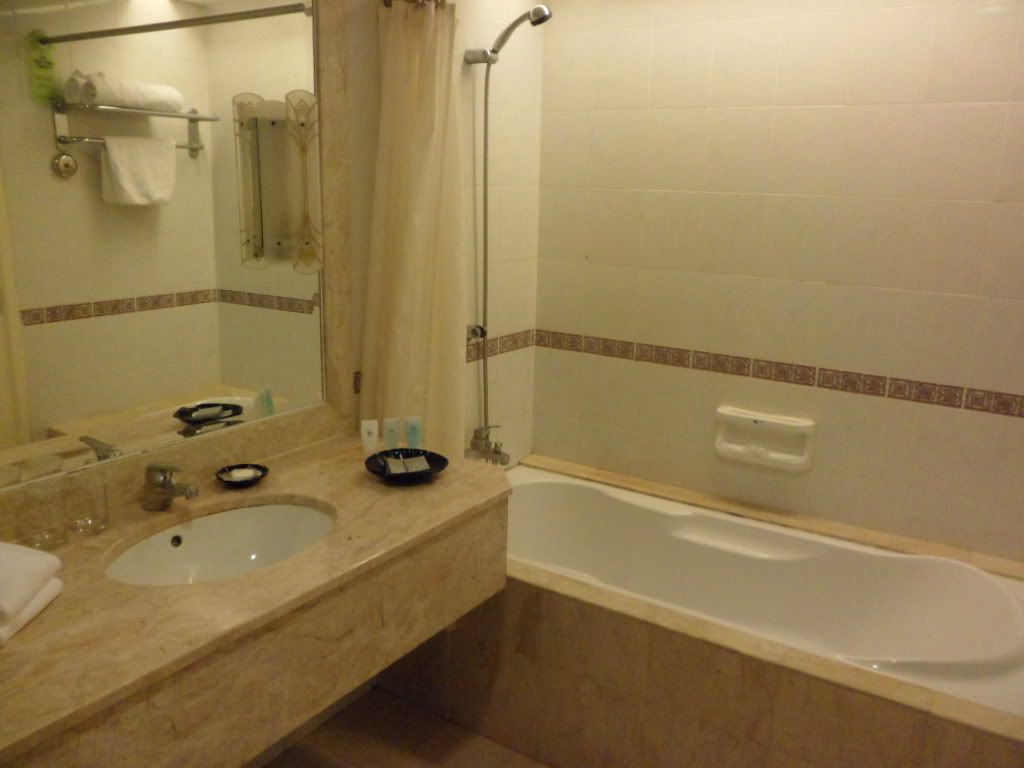 Bathroom Hotel Equatorial Melaka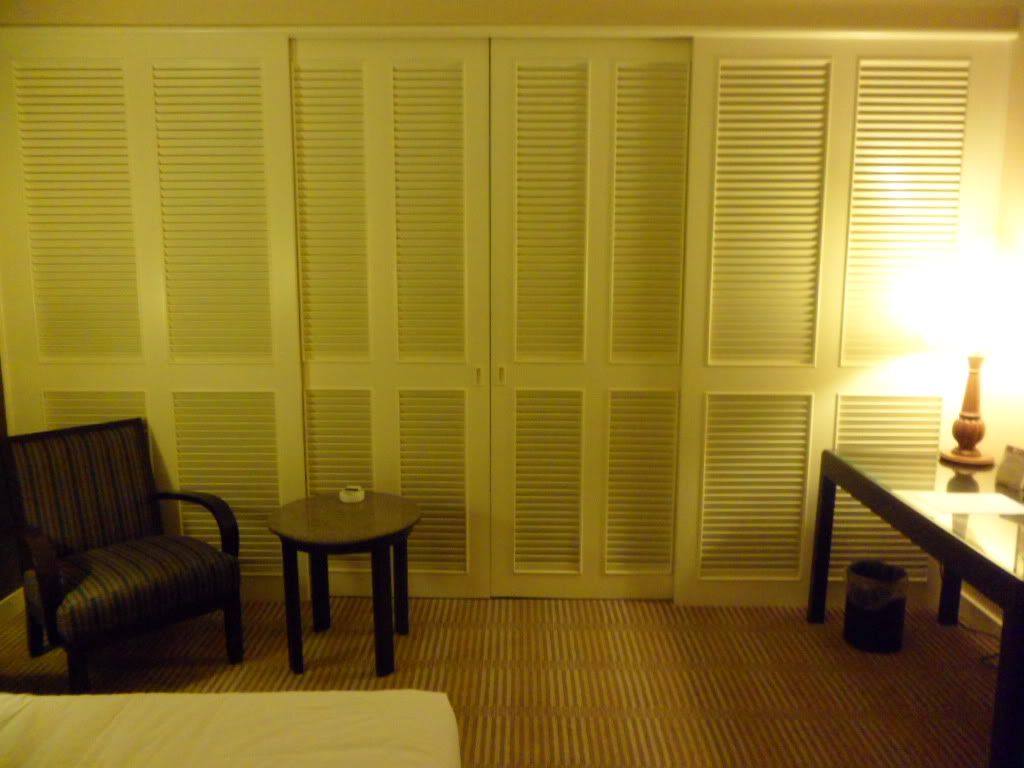 Romantic ambience at night
Not only that, we were kindly given the option to choose our room. The receptionist gave us a card to one of the rooms to see if we were satisfied with the room before allocating it to us!
Here are the views from our room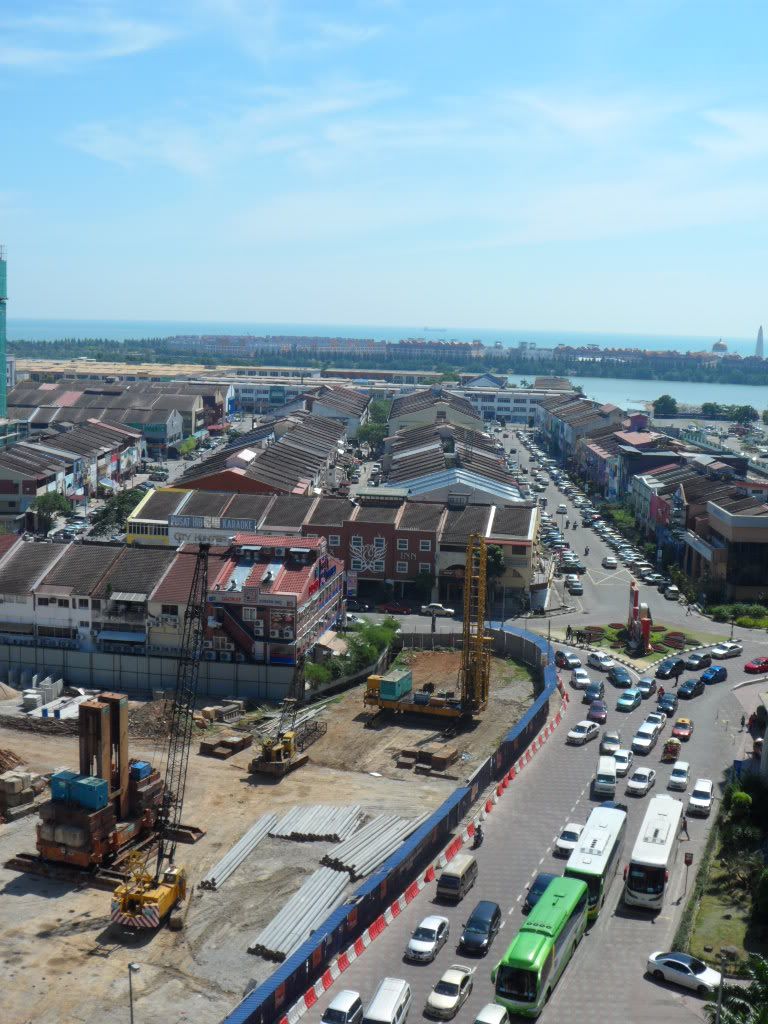 Round about in front of Hotel Equatorial Melaka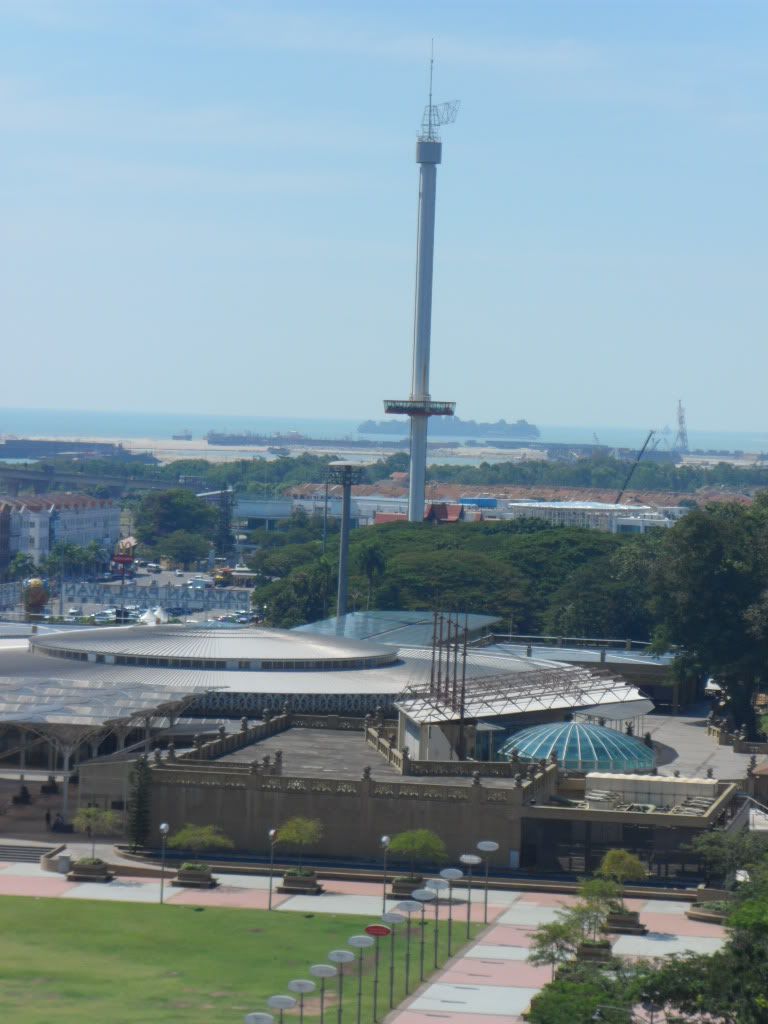 View of Melaka Menara Taming Sari from Hotel Equatorial Melaka
The hotel also had a relatively big swimming pool that interconnects the various pools…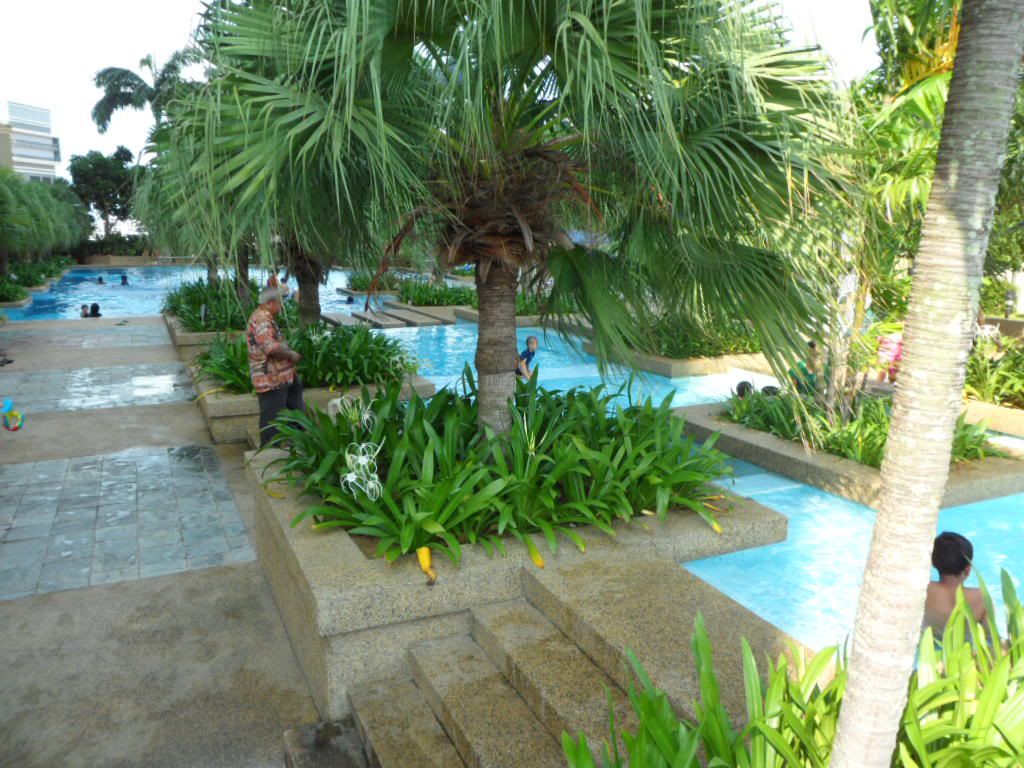 View of the swimming pool @ Hotel Equatorial Melaka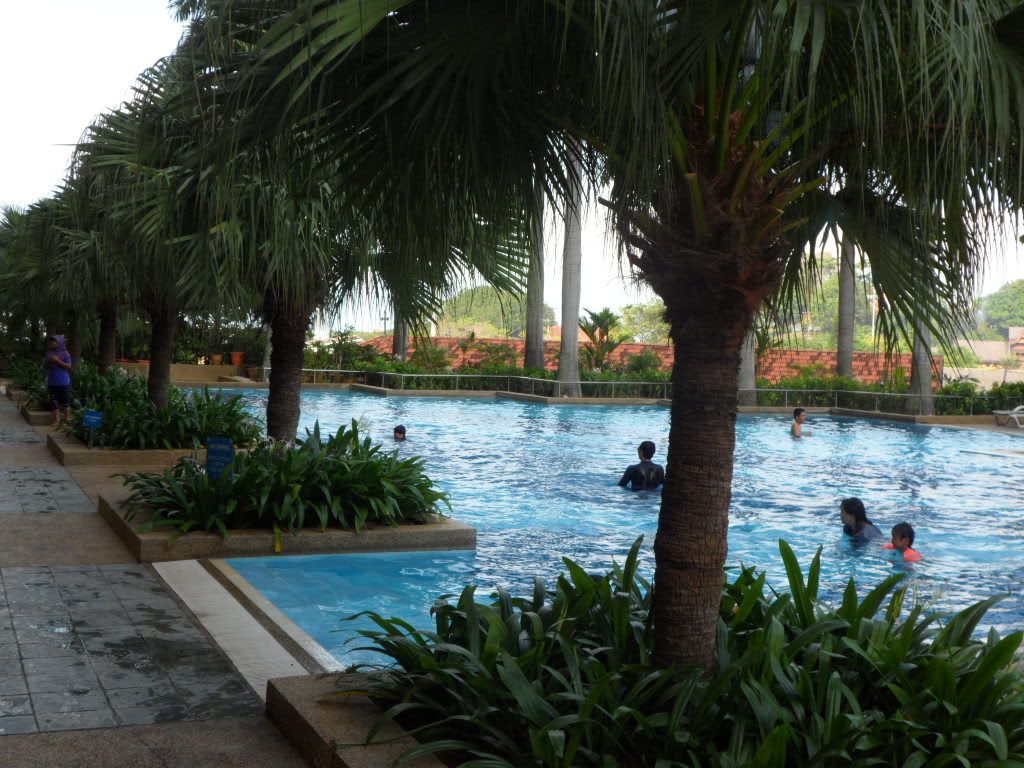 View of the adult pool @ Hotel Equatorial Melaka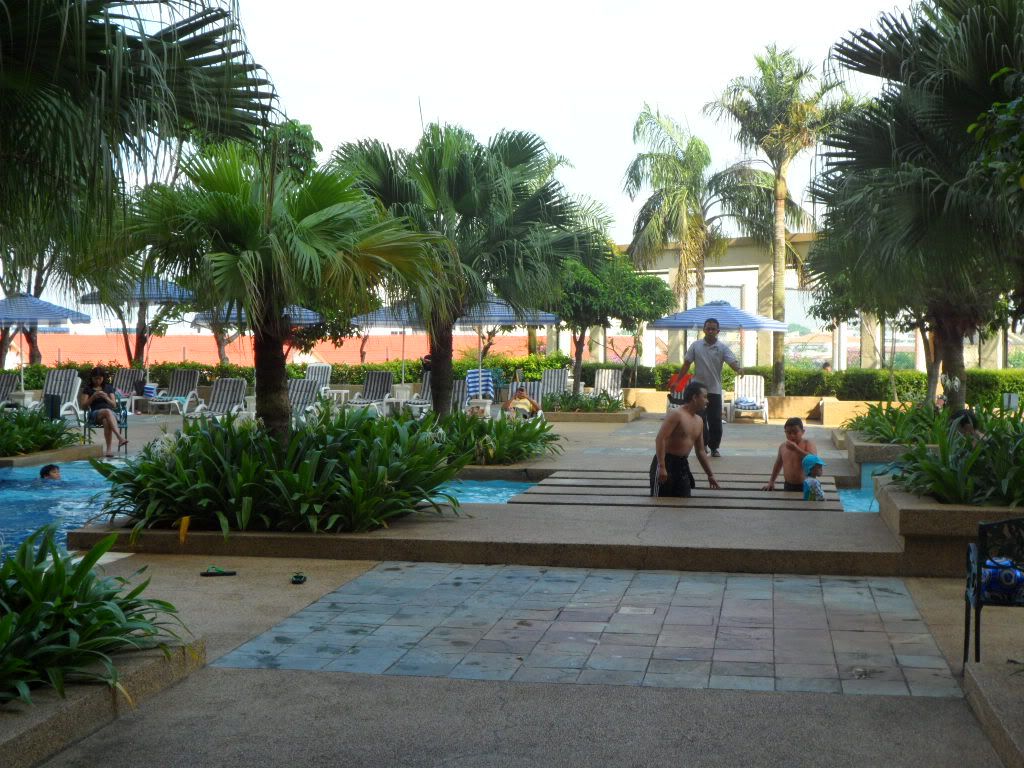 View of the pool as you walk out of the lift lobby
Another reason why Hotel Equatorial Melaka trumps Renaissance Hotel is because it is RIGHT BESIDE the Dataran Pahlawan Shopping Mall! There's lots of shopping, makan and even a cinema!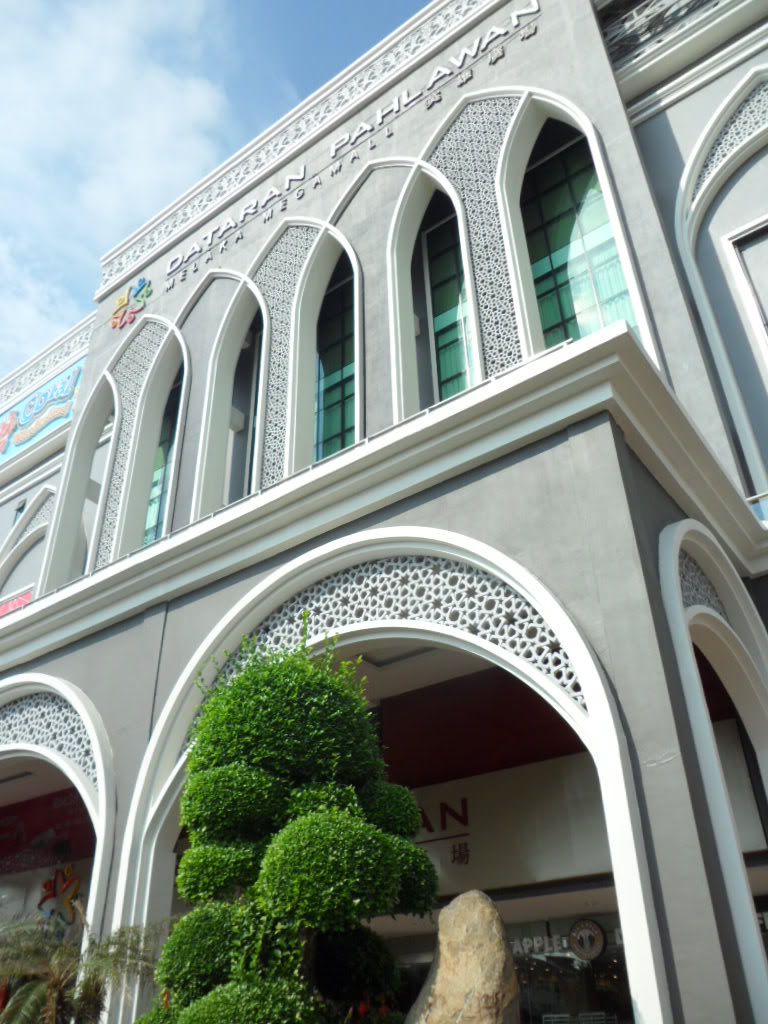 Dataran Pahlawan Shopping Mall beside Hotel Equatorial Melaka
So here's a recap why Hotel Equatorial Melaka is the best 5 stars hotel in Melaka (compared to Renaissance Hotel and Holiday Inn Melaka)
1. Location. Near to all Melaka Tourism Attractions!
2. Price. Cheapest of the three 5 stars Hotel
3. Shopping. RIGHT Beside Dataran Pahlawan Shopping Mall
4. Nice Swimming Pool
5. Excellent Views!
All in all, we were thoroughly satisfied with our stay and we'll leave you with a panoramic view from the balcony of the hotel!

View from the Balcony of Hotel Equatorial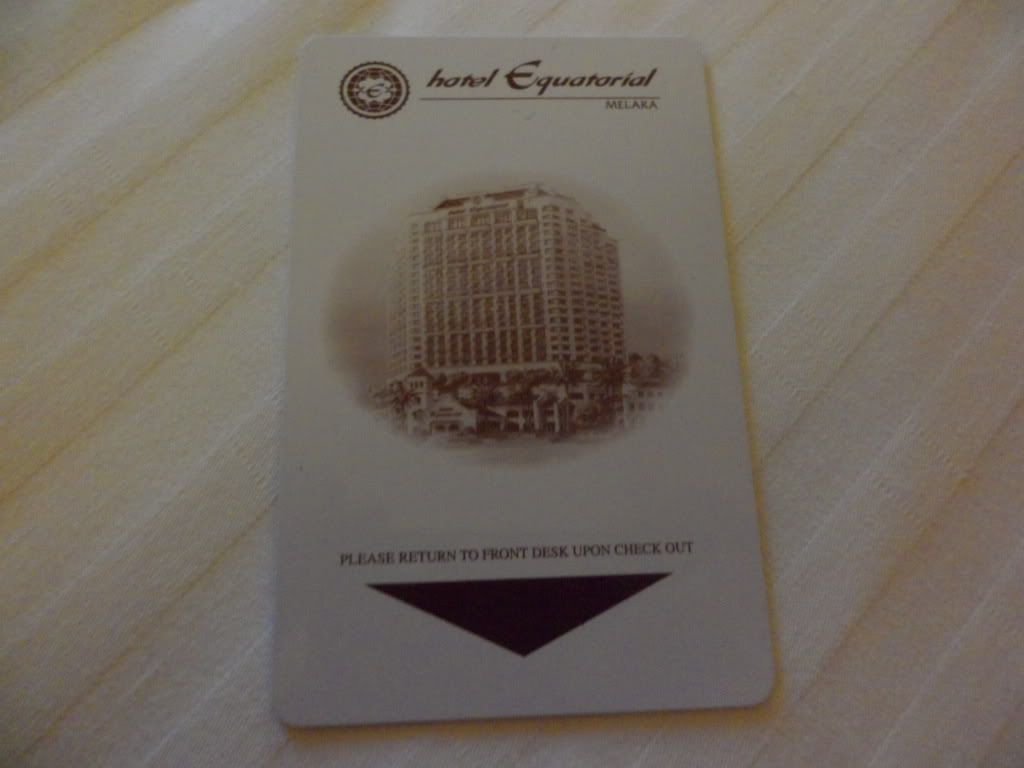 Key of our room at Hotel Equatorial Melaka

View of Roundabout at Night : Melaka Traffic Jam!
Related posts
This post is part of our 3D2N travels in Malacca. Below, you can find other relevant posts covered during this trip!
Top 3 Things to do at Jonker Street aka Jonker Walk
Jonker 88 @ Jonker Street
Stadhuys Melaka aka Red Square or Dutch square
Best 5 stars hotel in Melaka : Hotel Equatorial Melaka
Battle of the Malacca (Melaka) Jonker Street Chicken Rice Balls : Which is better? Chung Wah Chicken Rice or Hoe Kee Chicken Rice?
Weekend Getaway and Staycation @ Philea Resort Melaka (Malacca)
Top Attractions and Things to do in Melaka : World Heritage City
A Leisure Stroll along the Melaka River
Trishaw Rides in Melaka : A Must-Do Activity!
Traffic Jams in Melaka : How bad is it really?
Restoran Ole Sayang – One of the most reputable Peranakan Restaurant in Malacca
Melaka Sultanate Palace Museum – Built without nails!
Melaka Maritime Museum – Museum within a Ship
A Famosa aka Porta De Santiago
St. Paul's Church
If you enjoyed our content, "Like" us on Facebook Today!

Remember to leave your comments for 2bearbear Singapore Travel Blog in our comments section below!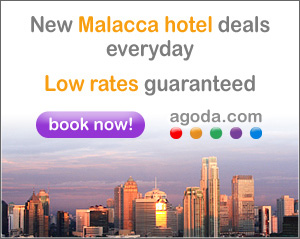 Related posts: