Brandenburg Gate in Berlin has got to be one of the must-visit attractions when you visit the capital of Germany – Berlin!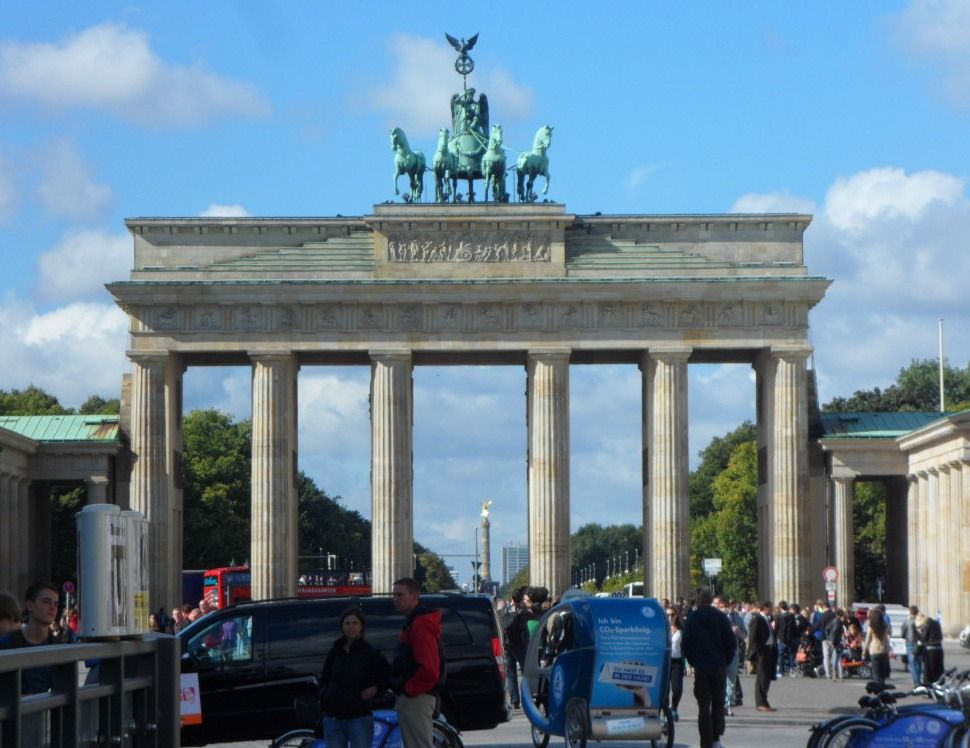 Brandenburg Gate Berlin Germany
Brandenburg Gate was constructed in the 18th century and is synonymous with Germany because of the major events that it has seen. Napoleon passed through it, while more recently (although not so recent) East and West Germany were separated by it. Today, it is a major tourist attraction not only because of its significance to the history of Germany but also because of its location.
If you take a walk along Unter den Linden towards the Brandenburg Gate, you will find that it is home to many Embassies such as the Russian and British Embassy. Many famous architectures are also located in the vicinity of Unter den Linden which includes the Adlon Hotel, Berlin State Opera, Crown Prince's Palace, St. Hedwig's Cathedral as well as the Historical Museum.
Brandenburg Gate – Venue for Major Events in Berlin & Germany
Events are also often held at the Brandenburg Gate today. During our recent visit, we witnessed the Berlin Marathon as well as some panda activists (we think?) doing a video shoot!

Panda Activists at the Brandenburg Gate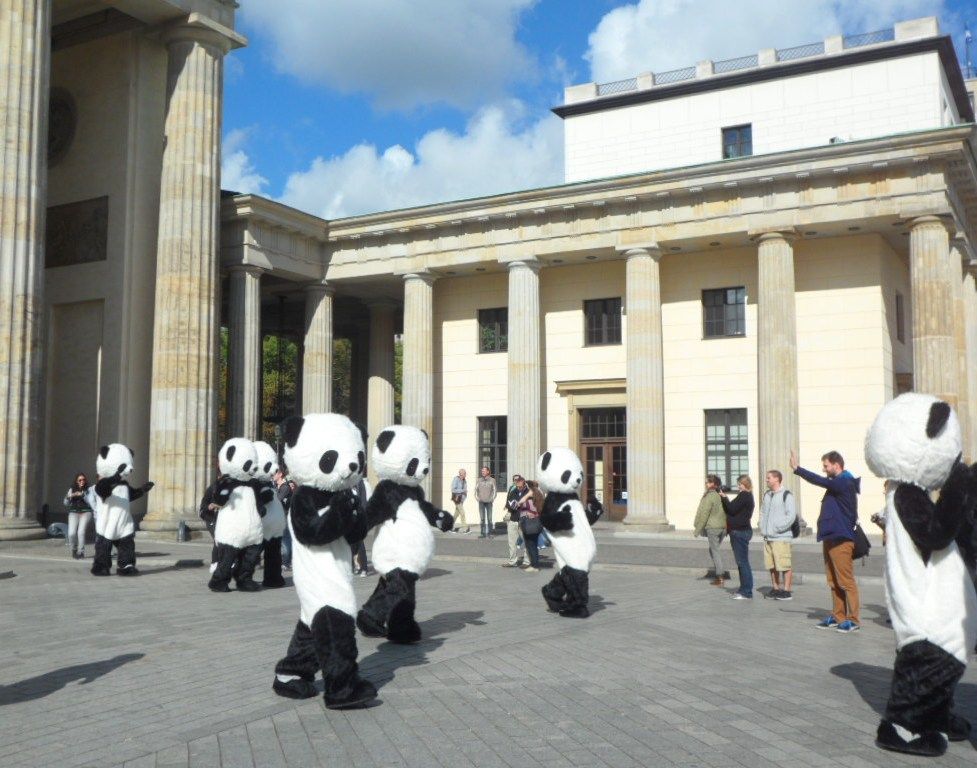 Pandas passing through Brandenburg Gate Germany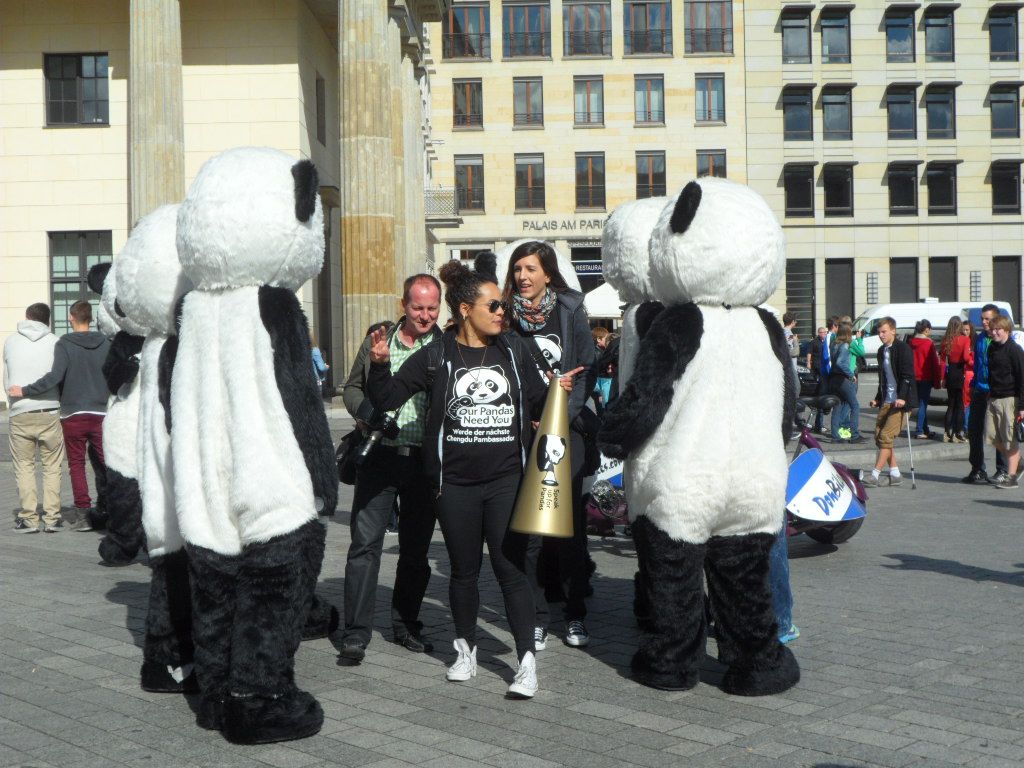 Director telling the pandas how the shoot should be done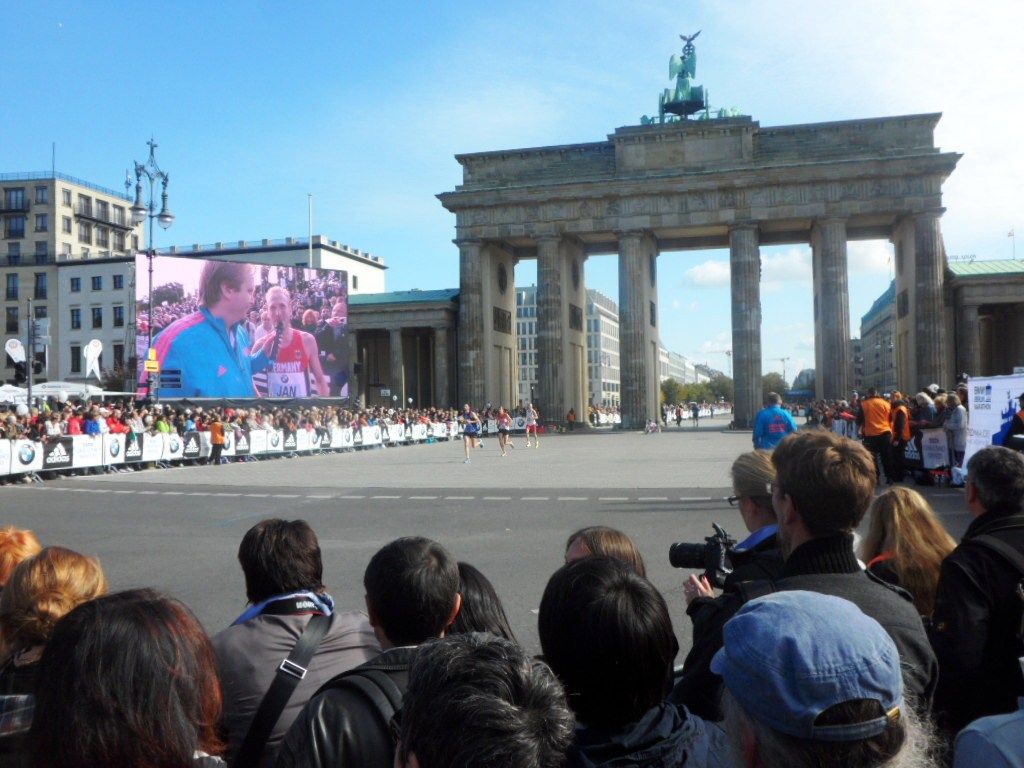 Finishing Point of the Berlin Marathon at Brandenburg Gate
Related Posts
You have just finished a post from our Berlin Travels. Below, you can find other relevant posts covered during this trip!
Top 8 Things to do and Attractions in Berlin Germany
Berliner Hof Hotel – A great base to explore Berlin
Berlin Hauptbahnhof : Futuristic Berlin Central Station
Alexanderplatz Berlin : A relaxed evening and a sumptuous steak dinner at Block House
Hotel Amelie Berlin : No frills budget stay
Berliner Currywurst : Is it really all that its hyped up to be?
Berlin Wall East Side Gallery : Iconic Artwork Awaits
Checkpoint Charlie Berlin : At Berlin Wall between East and West Berlin
Holocaust Memorial Berlin : Memorial to the Murdered Jews in Europe
Brandenburg Gate Berlin Germany aka Brandenburger Tor : A Must Visit Attraction
Berlin Zoo aka Hauptstadt Zoologischer Garten : Back to Nature…
Berlin Wall Documentation Centre : History Before Your Very Eyes
Der Reichstag Berlin : Home of the German Parliament (Bundestag)
If you enjoyed our content, "Like" us on Facebook Today!

How to get to Brandenburg Gate in Berlin
It is relatively easy to get to Brandenburg Gate. Located at Pariser Platz, 10117 Berlin Mitte, you can reach there easily via the U or S bahn stopping at "Brandenburger Tor".
For your convenience, we have arranged for the best hotel deals in Berlin right here!
Enjoy your visit to arguable one of the most famous attraction in all of Germany, the Brandenburg Gate!
Related posts: