Chomp Chomp Food Centre has been one of the hawker centres that we have always wanted to visit since time immemorial! (Cheem ah "time immemorial", teens can consider using it in essays…) Well, for several reasons…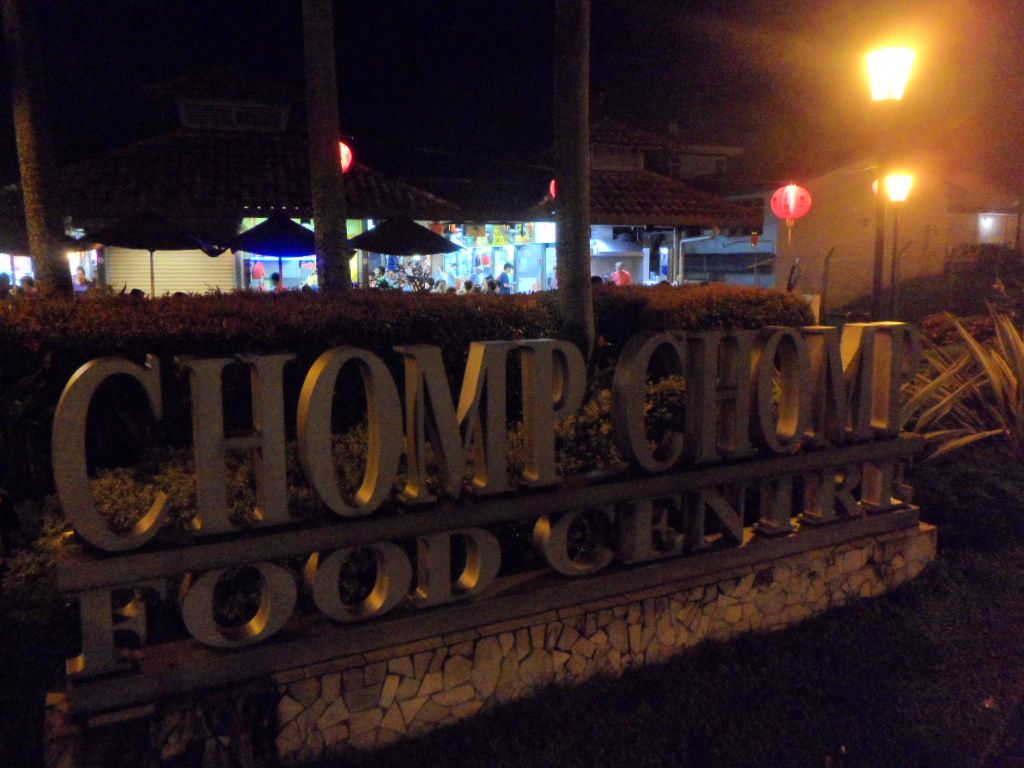 Chomp Chomp Food Centre @ 20 Kensington Park Road
Firstly, if you take a look at the location of Chomp Chomp Food Centre (at 20 Kensington Park Rd) below
You'll realise that the Serangoon Garden area is a nice little enclave that has amenities (banking, food, supermarket etc.) for the community that lives there. Quaint. Much akin to Holland Village.
Secondly, it is also a nice hangout area for teens and young adults. The al fresco setting, cheap hawker food and the unpretentious vibe, makes Chomp Chomp a great place to meet up with friends.
Last but not least, the food! We've tried the Hokkien Mee, BBQ Chicken Wings and Pizza from the first row of stalls…stalls 1,2 and 5 to be precise. Here's the low down…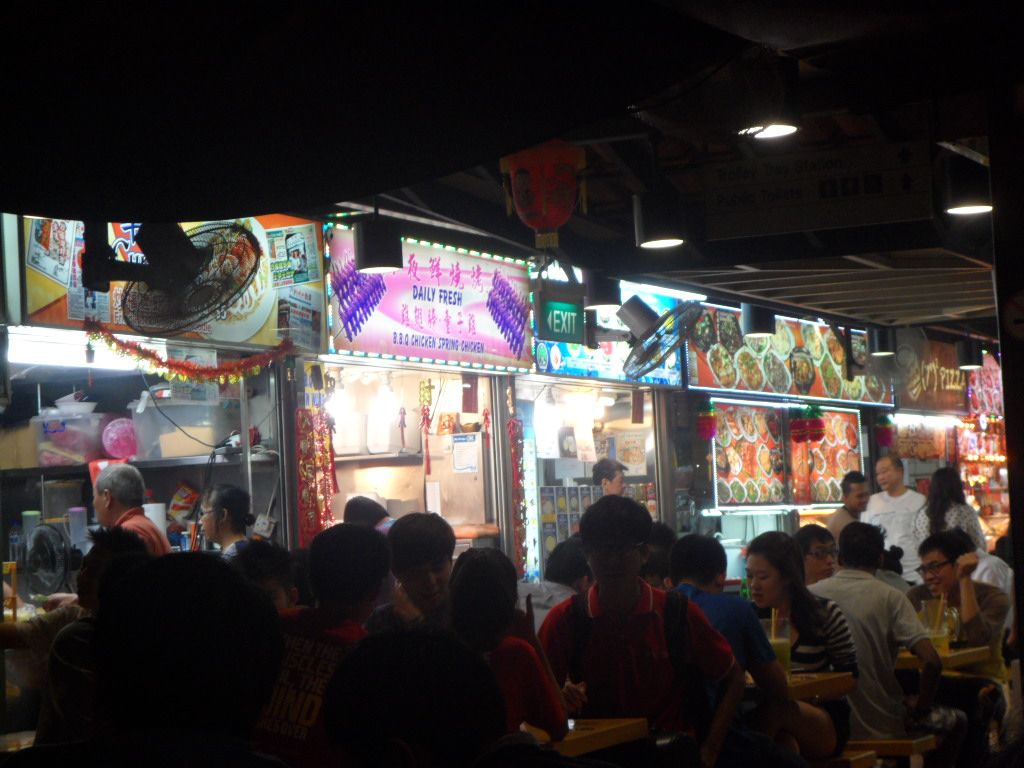 First row of stalls at Chomp Chomp Food Centre Serangoon Gardens
What's there to eat at Chomp Chomp Food Centre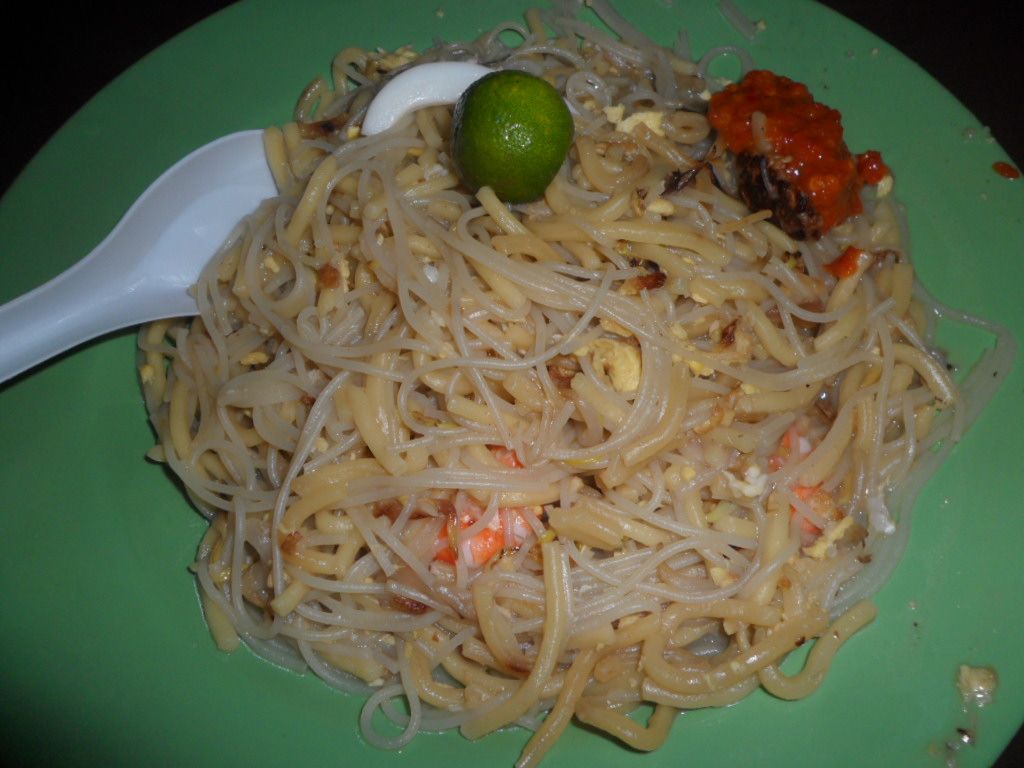 Fried Hokkien Mee at Chomp Chomp Food Centre $3
Legend has it that one of the best Hokkien Mee in Singapore is at Chomp Chomp Food Centre. We have yet to try it. Well, it means that the hokkien mee above is not it. Anyone knows which is the one that we should try?
This hokkien mee from stall 1 looks the part. Well arranged with lime at the side, bright red chili and even the thin white noodles that we prefer. However, it lacked the taste. The flavour of the stock was not infused into the noodles and it was the first thing we noticed right off the cuff. The chili was also too spicy! We take chili padi quite often and this chili is definitely not for the faint of heart (or tongue for that matter).
Dear reader, if you stay in the vicinity, please point us to the legendary hokkien mee!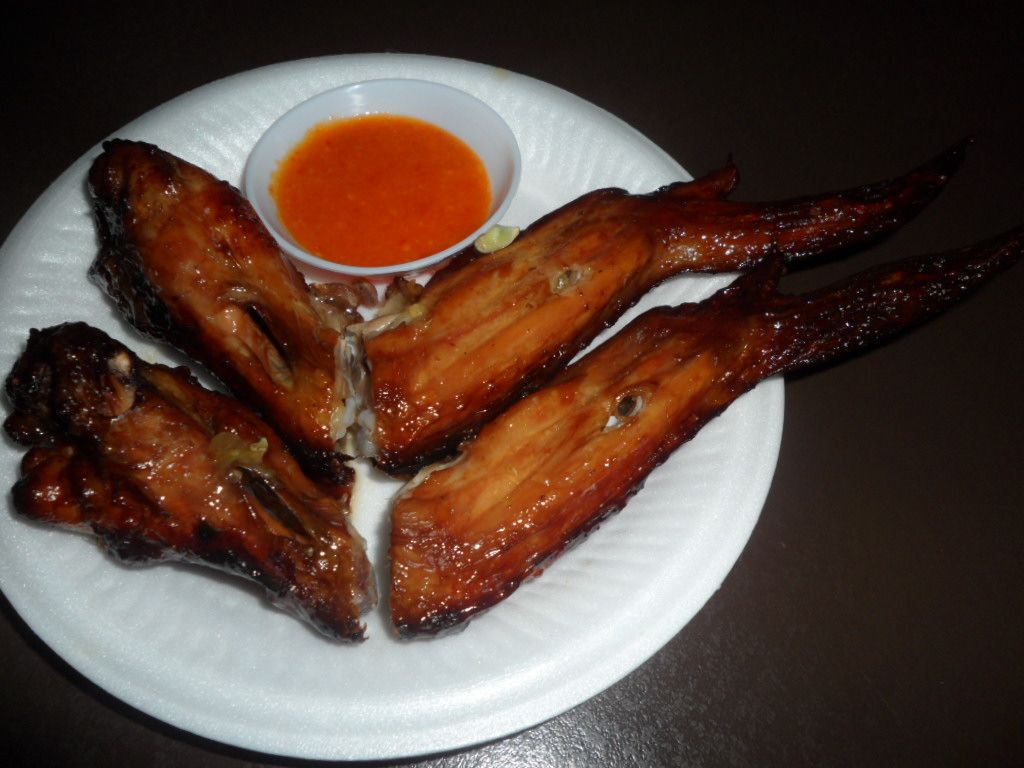 Barbecue (BBQ) Chicken Wings
Though not one of the best we've eaten, the BBQ wings at stall 2 is worth a try. The meat is still moist with some juices and the chili complimented the taste quite well. At $1.2 per piece, it is in line with the general prices of BBQ chicken wings.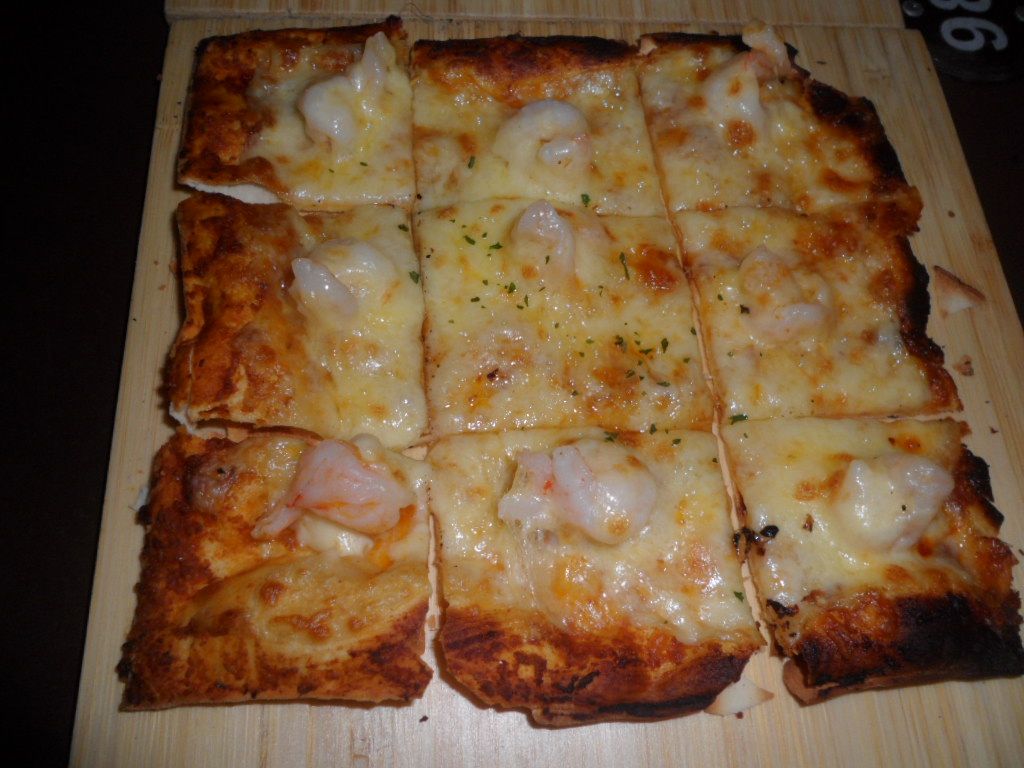 Thin crust pizza at Chomp Chomp Food Centre $3.90 each
The other main reason for our visit to Chomp Chomp Food Centre this time round is because of stall 5's pizza. Friends have shared with us that the pizzas are only going for $3.90 each and there is also a variety of tastes to choose from. We chose the Tom Yam as well as the BBQ chicken and nope they did not disappoint.
The crust was thin and crispy while the Tom Yam flavour was mild but intriguing. No worries, no "hot" and "sudden" punch here. The prawn was also quite fresh. As for the BBQ chicken, there was a chunky piece of meat on each slice. Yum. Do give it a try and support the entrepreneurs who started this idea!
How to get to Chomp Chomp Food Centre
If you are driving, head to Serangoon Gardens. It is located at 20 Kensington Park Road. If you are going by public, buses 73, 136, 315 and 317 serves the area.
If you enjoyed our content, "Like" us on Facebook Today!

If you have a great stall to recommend at Chomp Chomp Food Centre, do tell us in the comments section below! Enjoy your next makan at Chomp Chomp Food Centre, we will be sure to visit it again soon!
Related posts: