One of the things you can do at Zaanse Schans is to see the clogs making demonstration! Inside the clogs shop, you will first enter into a small corridor that shows the history of wooden shoes in the Netherlands as well as the use of clogs worldwide!

Working Clogs used in the past
History of Clogs in the Netherlands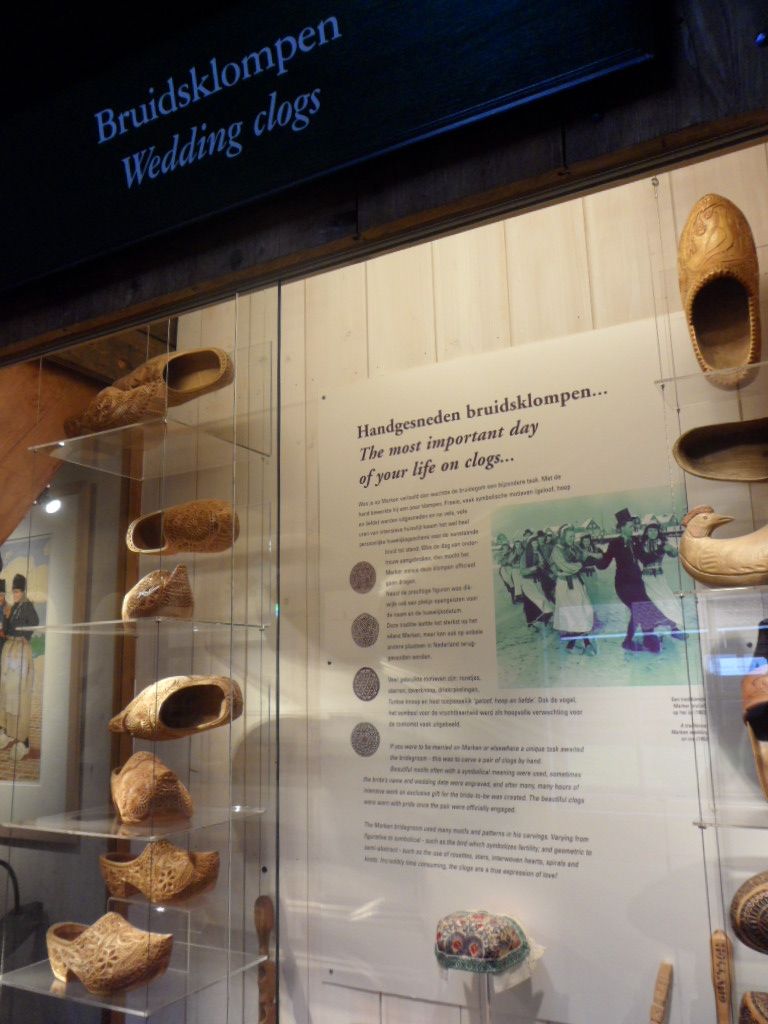 Intricate Wedding Clogs
According to tradition, bridegrooms will make clogs THEMSELVES for their brides! Hope thats not the tradition today, quite xiong (tough) for the bridegrooms.
Clogs Making Demonstration
Passing through the history of clogs, you will arrive at a clogs demonstration station. Here, the shopkeeper will demonstrate how a pair of clogs are cut out of pieces of soft wood. At the end of this demonstration, the shop keeper blew into the clogs and water came out of it – showing that the clogs were still moist after being cut out from the soft wood!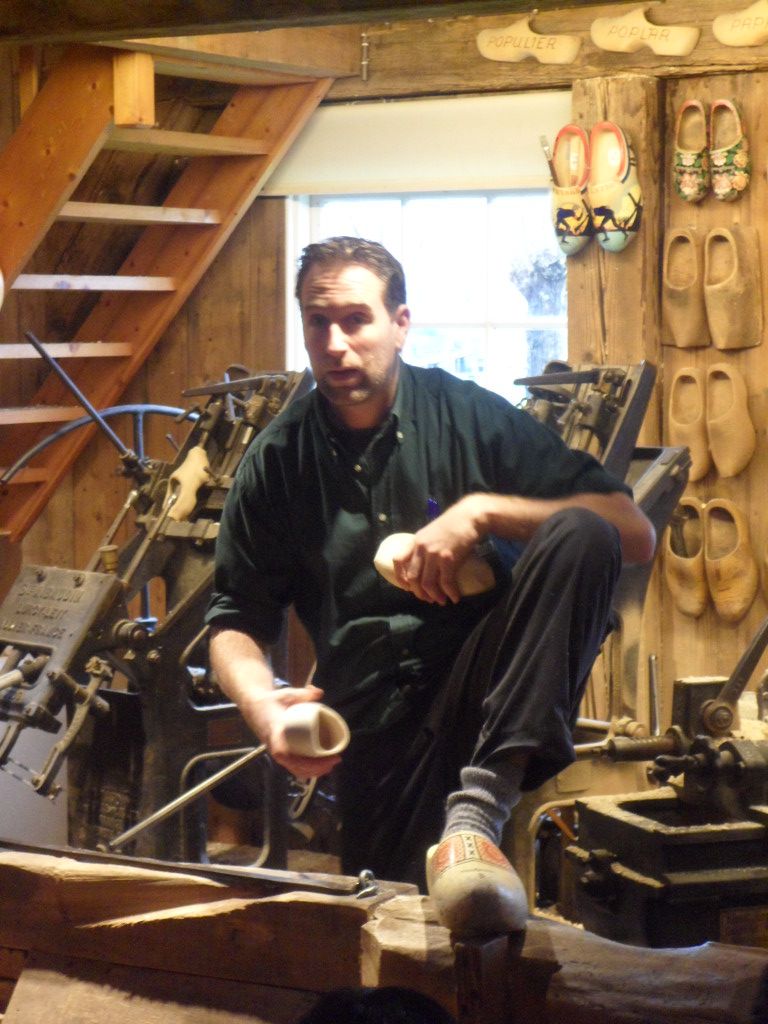 Clogs maker wearing the clogs

Wooden Shoe Making Demonstration
So many Clogs to Choose From!
Next to the demonstration area, there are rows of clogs for you to see and try out! There are so many different designs that we were spoilt for choice!

Rows of Clogs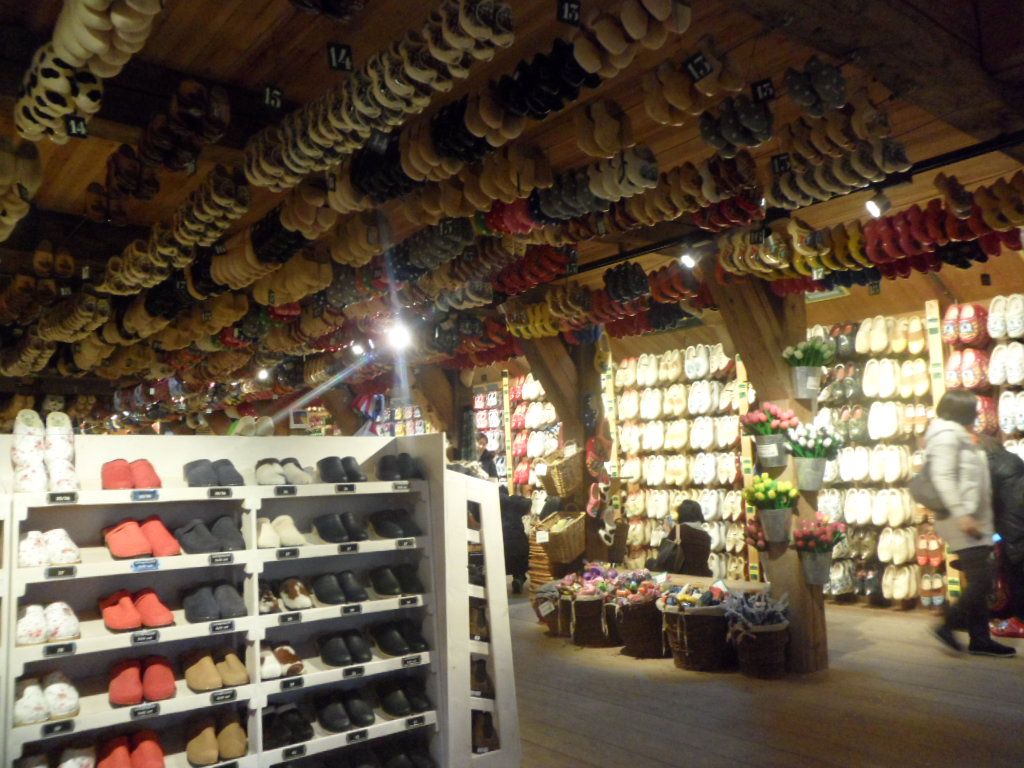 Inside the Clogs Shop
If real wooden shoes are not your thing, you may choose to get a small key chains or some magnets as souvenirs as well!
If you enjoyed our content, "Like" us on Facebook Today!

For your convenience, we have arranged for the best hotel deals in Amsterdam right here!
We hope you have enjoyed our coverage of this day trip. Remember to visit the clogs (wooden shoe) shop at Zaanse Schans the next time you're here!
Related posts: