Colombo City Hotel, Colombo, Sri Lanka: Ahhh…I just want to Zzz zzz
We arrived at Colombo slightly before 5am, after a 6 hours bus journey from Trincomalee. The bus stop was at the main train station. We checked our GPS on our phone (only 1 rupee for 1MB. So cheap!) and noted that Colombo City hotel was 800m away. There were many tuk tuk drivers touting for customers and they quoted us 300 rupees for the ride. Even though it was only about S$3, we refused to take the tuk tuk because we knew that it only cost 50 rupees for the first km (subsequent km is charged at 30 rupees). The streets were still filled with locals heading home after the Vesak Day celebrations, and there were many policemen patrolling, so we reckoned it was safe enough to walk to Colombo City Hotel.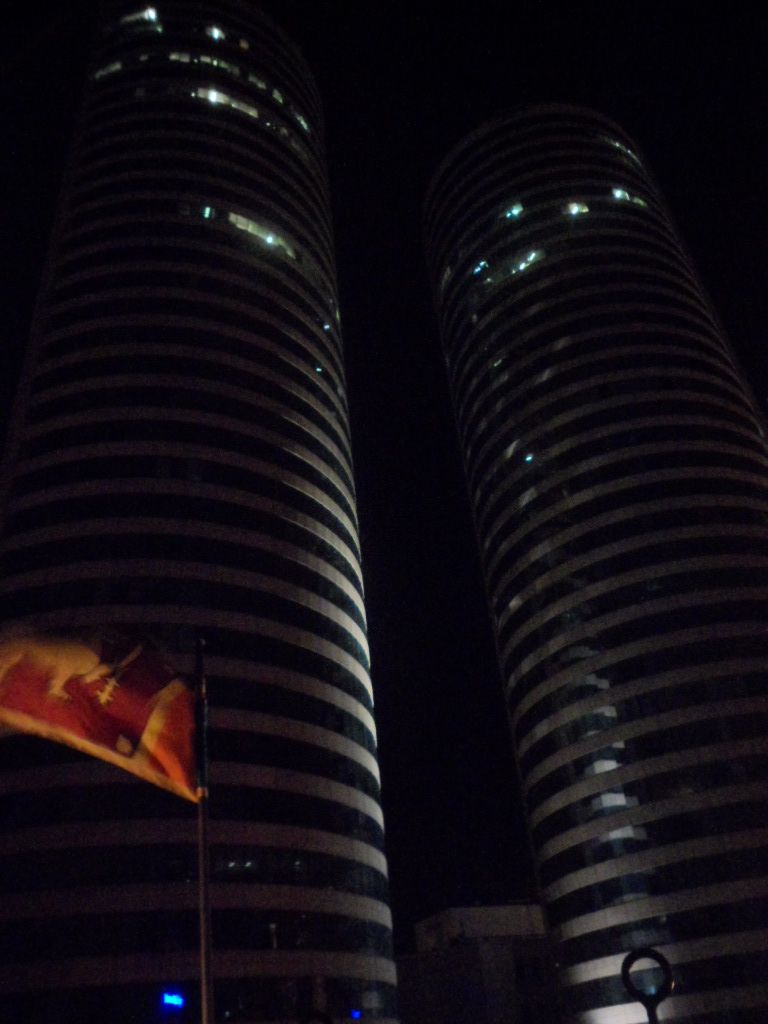 World Trade Centre opposite of Colombo City Hotel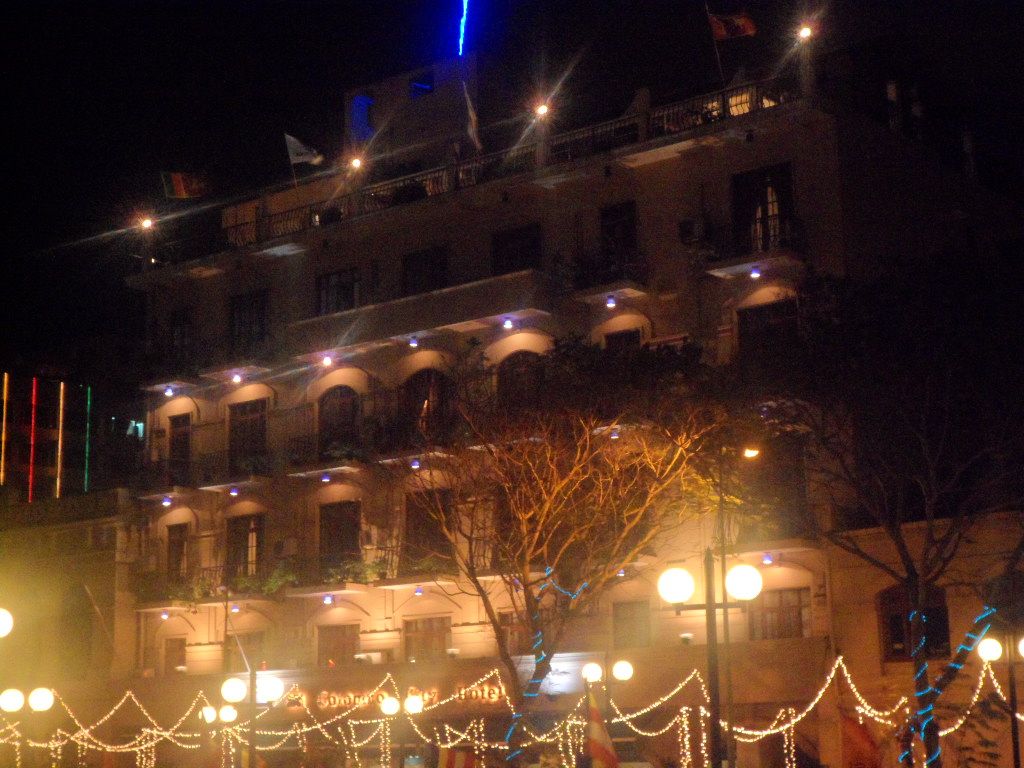 Colombo City Hotel Sri Lanka
It was fairly easy to locate Colombo City Hotel as it was just opposite the World Trade Centre. The facade of the building was brightly lit and the light decorations on the trees in front made it a very beautiful picture as we approached the hotel. The staff on duty that night was friendly. He brought us to our room after we decided to pay the half day rate in order to get some rest due to the lack of sleep on the bus. I loved the room! It was spacious, the TV had ESPN channel, and most importantly, a bath tub! 🙂 The little pleasures in life….ahhhhhh.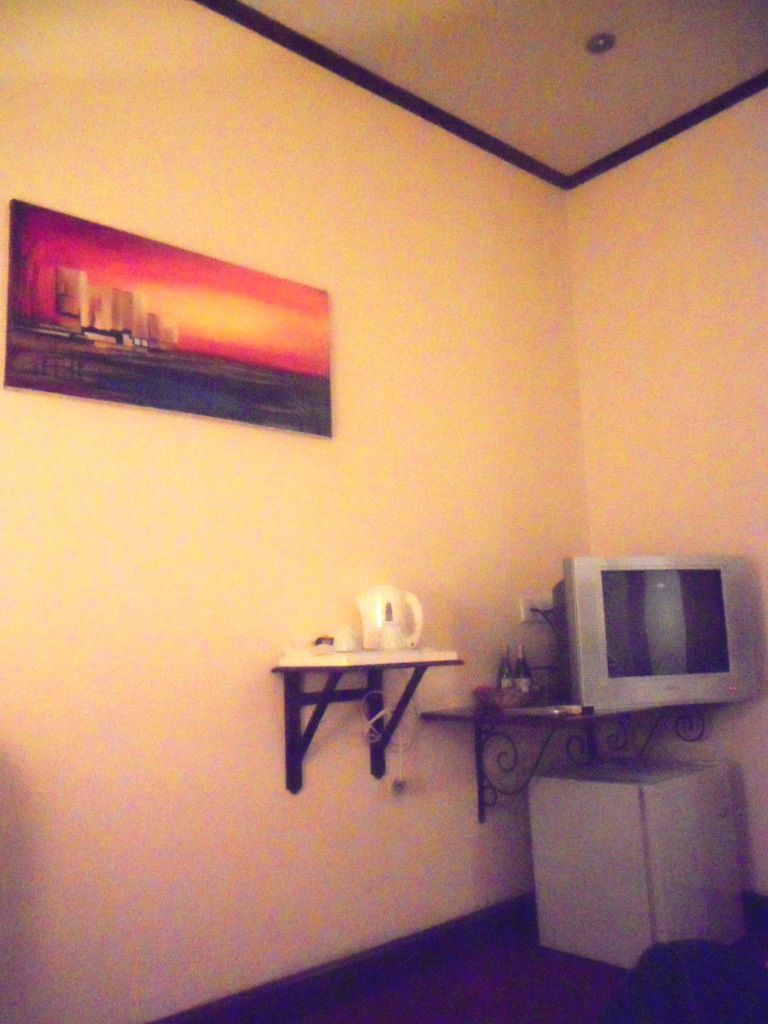 TV and Kettle in Colombo City Hotel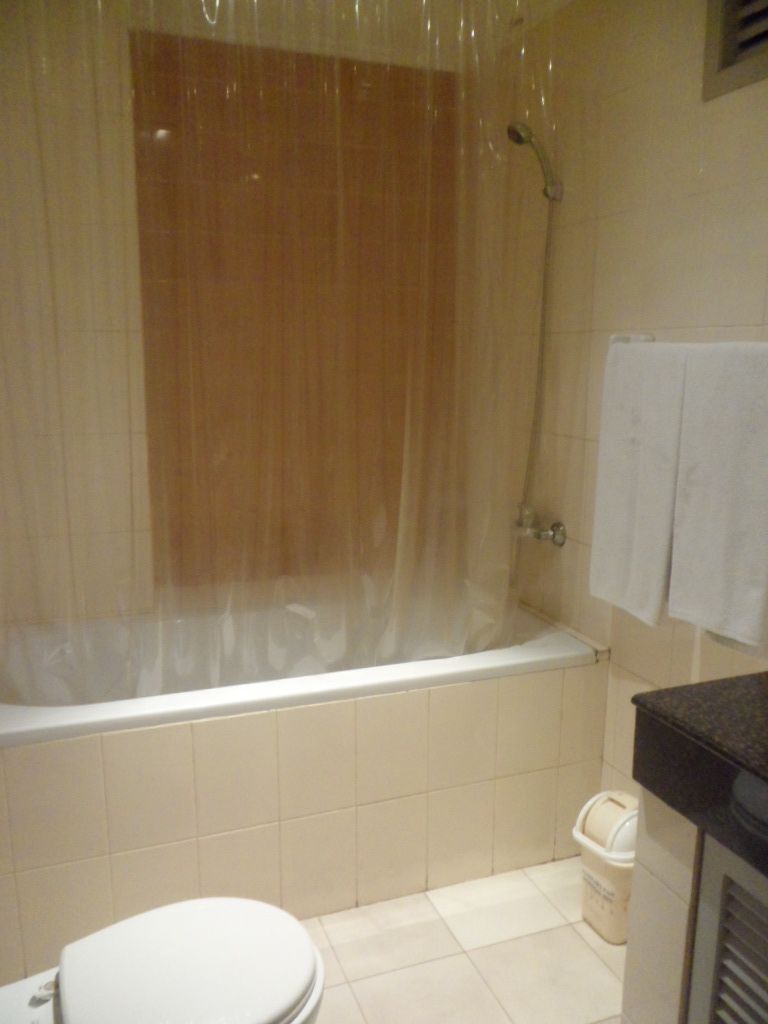 Bath tub in Colombo City Hotel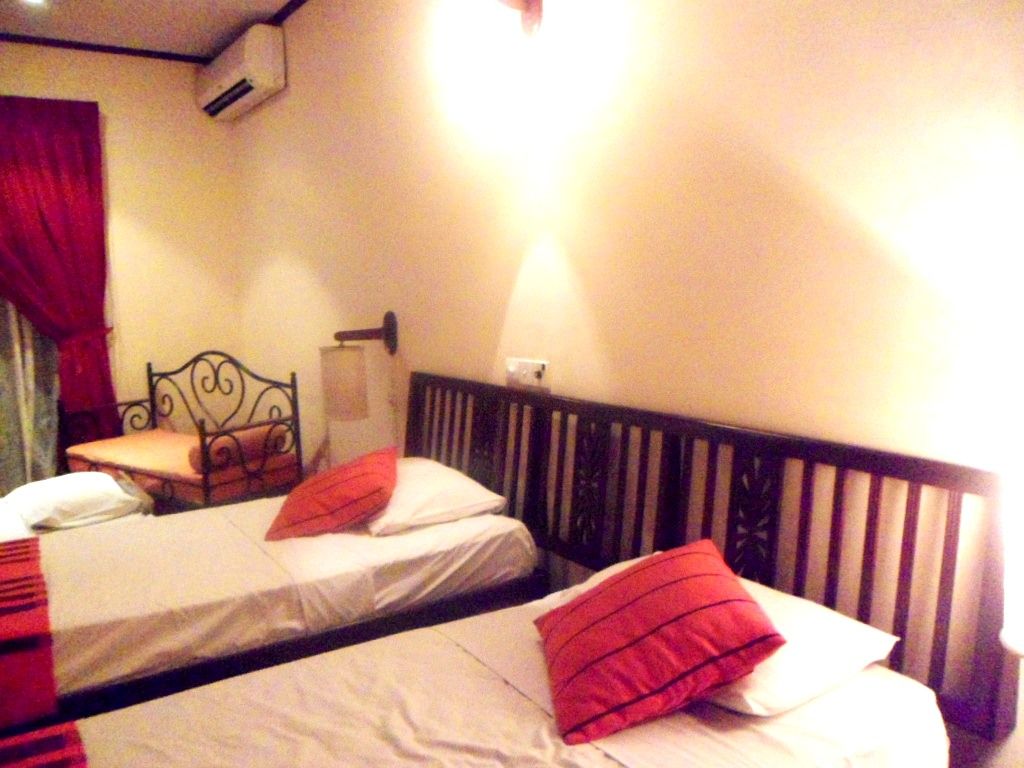 Comfy Beds in Colombo City Hotel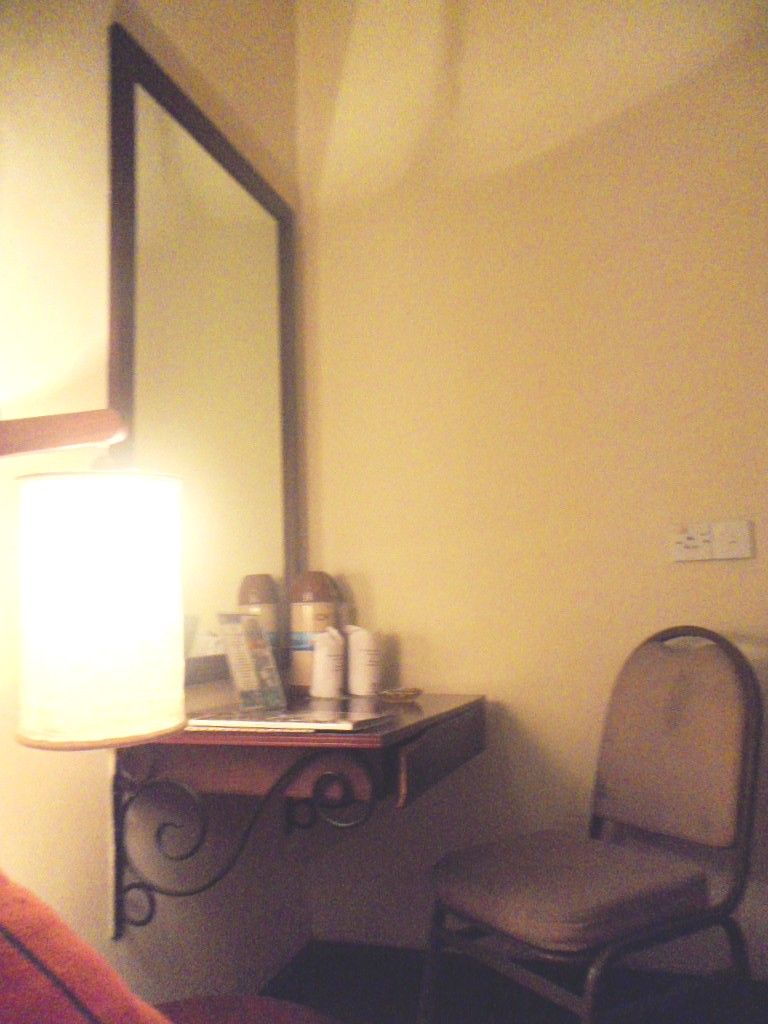 Dressing Table in Colombo City Hotel
We took a nice hot bath and rested for 3 hours before we head up to the Panoroma Roof Top Restaurant for breakfast. Breakfast was simple but filling, and the supervisor on duty gave us directions to shopping malls.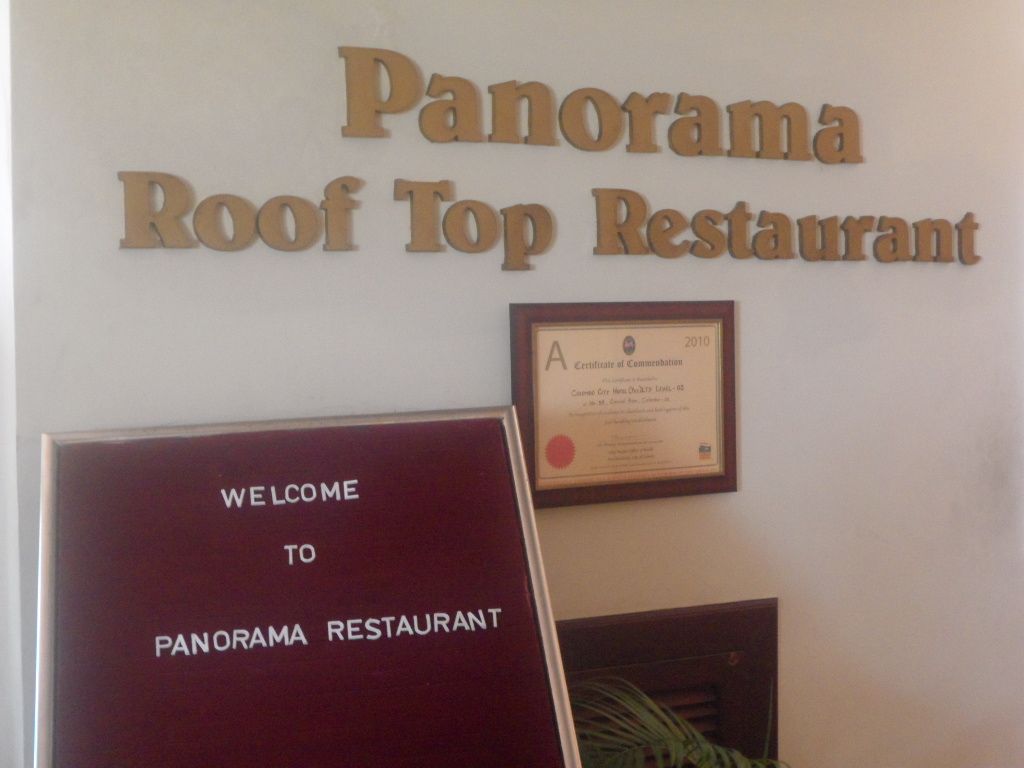 Panoroma Roof Top Restaurant in Colombo City Hotel
We were in Colombo 1, and most of the shopping malls were in Colombo 3,4 and 7. It was easy to flag down a metered tuk tuk. We enjoyed a day in the city, shopping for gifts for friends and relatives. When we were done, we strolled along the coast and made our way back to the hotel. The location of Colombo City Hotel was awesome, and the price of USD90 was well worth it! 🙂
For your convenience, we have arranged for the best hotel deals in Sri Lanka right here!
If you enjoyed our content, "Like" us on Facebook Today!

Related posts: