The title of this post speaks for itself 🙂 We walked to the Fuente Osmena Circle from City Suite Ramos Tower and shopped in almost all the malls around it. Some of the buildings looked rundown and we did not dare to enter. Oh! Did we mentioned that there are security guards checking your bags when you enter the malls? We were not used to that. We also ate at Jollibee and KFC to see if there is any difference in the food served here and in Singapore.

Shopping at Fuente Osmena Circle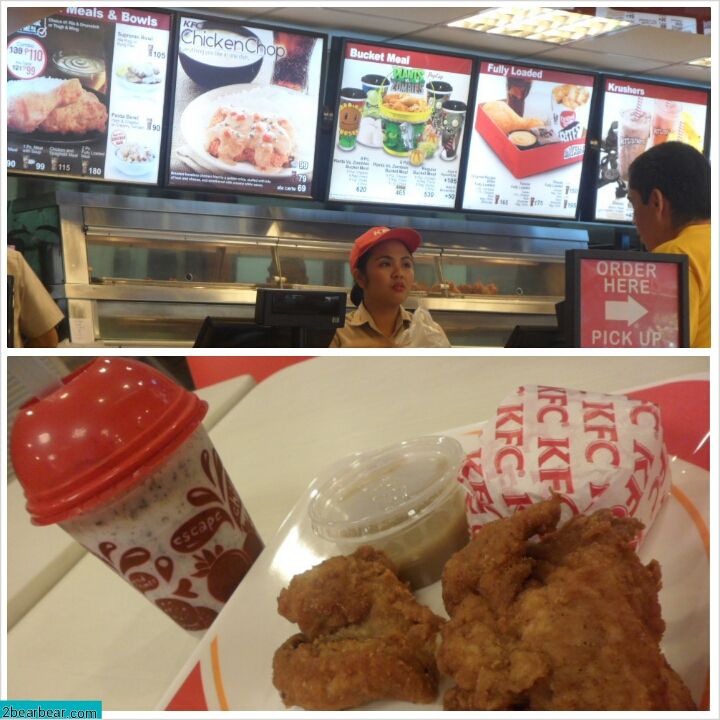 KFC in Cebu Philippines – 150pesos ($4.5)
For KFC, the price is definitely cheaper as compared to Singapore. They do have unique items such as the cookies and cream drink which we tried on the hot afternoon. The not so good thing? The chicken was pretty small!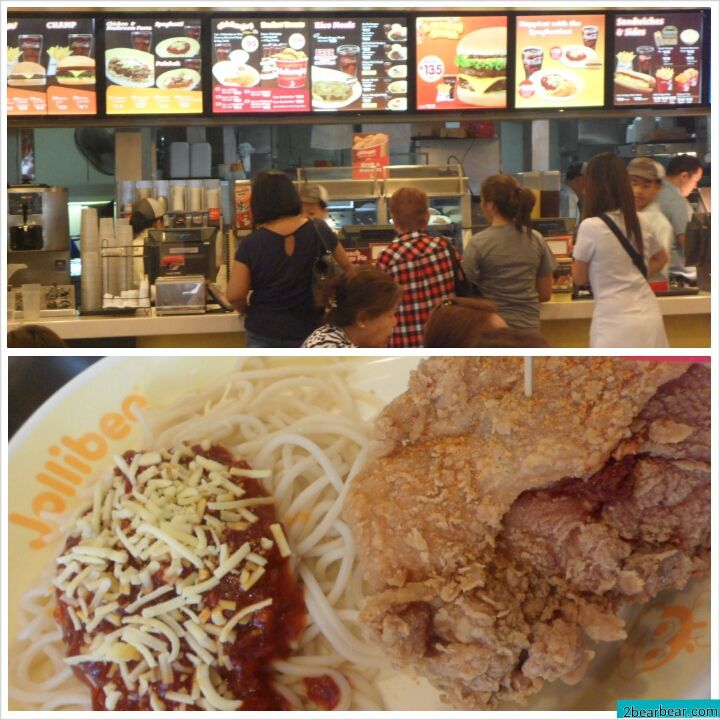 Jollibee in Cebu Philippines – 108 Pesos ($3?!)
The standard of Jollibee in Cebu is pretty much the same as in Singapore (yes, we got to try the Singapore one after spending much time in the queue). Portion was quite generous as well. The only difference we thought was that the spaghettic sauce was a tad bit sweeter than the Singapore version. Perhaps they changed it a little to suit the local taste.
If you enjoyed our content, "Like" us on Facebook Today!

For your convenience, we have arranged for the best hotel deals in Cebu right here!
You may wish to note that there are several shopping centres such as the Robinsons Cybergate as well as Robinson's place around Fuente Osmena Circle. Tell us more about your experience at Cebu in the comments section below!
Related Posts
Cebu
8 Things to do and Attractions in Cebu Philippines!
How to get from Singapore to Cebu?
Oceanjet ferry from Cebu to Bohol: Fast and comfortable
CnT Lechon: The Best Lechon in Cebu?
Golden Cowrie Restaurant Cebu: For Authentic Filipino Food!
Eat, shop, eat, shop, till we drop in Cebu!
Filipino Breakfast at Alberto's Pizza Cebu!
Ayala Mall Cebu : Do What The Locals Do!
City Suites Ramos Tower: Good location with Great view!
Castle Peak Hotel, Cebu, Philippines: Good location, Low price!
Breakfast at Bo's Coffee: One of Philippines' top specialty homegrown coffee shop
Bohol
4 Top Attractions and Things to do in Bohol Philippines!
Peacock Garden Bohol : Awesome Premier Infinity Pool and Seaview Room!
Bohol Countryside Tour: Chocolate Hills, Tarsiers and More!
Amorita Resort Bohol: My little love…
Dolphin and Island Hopping Tour (Pamilacan, Balicasag, Virgin sandbar): A day of chasing dolphins and turtles
Related posts: